Romania Entry Requirements
Trip planner.
Entry Requirements
Travel Documents / Entry Visa Documents for admission into Romania Romanian Entry Visa Schengen Visas
Travel with Pets Pet Entry Requirements Pet transportation / Travel with pets in Romania trains, bus, subway.
Driving in Romania
Travel documents.
A valid passport is required for all overseas/ non-EU visitors. Your passport must be valid for the entire duration of your visit (it will not expire sooner than your intended date of departure). However, please check the expiration date on your passport carefully before traveling to Europe. Although Romania is not part of the Schengen agreement, some airlines (i.e. Lufthansa) may refuse boarding at your point of origin or while transferring planes if your passport is not valid for at least three months beyond your intended date of departure; or your entry into the Schengen Area could be denied. For this reason, the U.S. Department of State – Bureau of Consular Affairs recommends that your passport has at least six months' validity remaining whenever you travel abroad.
For stays longer than 90 days visitors need to need to apply for a temporary residence permit (either before arriving into Romania or at least 30 days before the 90-day "no visa" stay expires). To apply for an extended stay visa please visit eVisa.MAE.ro Additional information are available from any Romanian Immigration Office
Citizens of the European Union countries can enter Romania with a valid passport or with their National Identity Card.
Depending on your citizenship, you may be required to show different documents at the port-of-entry.
American and Canadian citizens as well as citizens of Australia, New Zealand and most European countries do not need an entry visa to visit Romania, providing duration of stay is not more than 90 (ninety) days, accumulated during a single visit - or multiple visits - within a six-month period.
Citizens of certain countries and territories need a visa to visit Romania. To quickly check if you need a visa please visit www.E-Visa.MAE.ro (select the "Get Informed" tab (up left) and enter the following information: passport issuing country, type of passport, purpose of your visit to Romania). Entry requirements and visa information are also available at www.mae.ro .
Please send all inquiries regarding visa and entry requirements to the nearest Consulate of Romania . RomaniaTourism has no authority or expertise to answer questions regarding travel documents or visa.
» List of countries whose nationals, bearer of a regular passport, are exempt from the requirement of a Romanian visa.
» List of countries whose nationals, bearer of diplomatic, service, official passport and seamen's books, are exempt from the requirement of a Romanian visa.
» List of countries whose nationals, holders of regular passport, need a visa to enter Romania.
Schengen Visas validity in Romania
Romania is not yet part of the Schengen visa agreement but Schengen Visa holders do not need to get a (special) Romanian visa to visit Romania as long as their Schengen visa allows at least two entries in Schengen space and the number of entries and/ or length of stay has not been not exhausted. More info concerning Schengen Visa Validity in Romania Please double-check all (Schengen) visa requirements with the nearest Consulate of Romania
No immunizations or unusual health precautions are necessary or required. Romania has no infectious risks and there are no poisonous insects. There is no malaria in Romania. During the summer months mosquitoes are present in the Danube Delta and some low-lying regions. For your comfort take some mosquito repellent with you, if visiting Romania during the warm season.
Tap water is safe to drink; if you prefer, bottled water is inexpensive and widely available. Romania is home to more that 1/3 of the natural mineral springs in Europe. Some Romanian bottled waters are rated the best in the world for purity and taste and are exported to many foreign countries.
Naturally, we hope that you will never need to use any medical facilities. However, Romanian doctors are known for their high standard of medical education. The embassy of your country, to Romania, can probably provide a list of preferred physicians or medical facilities.
Travel with Pets in Romania
Leisure travelers or soon-to-be expatriates (departing from non-EU countries) generally fall within the EU regulations for non-commercial pet travel to Europe. The following EU regulations apply only to dogs, cats or ferrets. Please contact your Embassy/ Consulate (or the embassy of destination country) to determine what (if any) protocol to follow for other types of pets.
Documents needed to take your pet into Romania include:
1. Proof of rabies vaccinations - Rabbies Certificate (Your veterinarian issued documentation that proves rabies vaccination and disproves the existence of rabies in your pet, specifying that this documentation is certified for your travel to the EU). Your pet may not travel to Europe until at least 21 days after the primary rabies vaccine.
2. Pet's Health Certificate The health certificate must prove that your pet has had all its shots and is healthy enough to travel. Although this certificate is technically valid for 4 months, it is recommended to be completed and endorsed by the USDA within 10 days of travel to avoid any customs issues upon arrival. The results of a serological test and the pet's vaccination details must be attached to the health certificate. Obtain this documentation within 10 days of travel. For travel to Europe, an additional single-sheet EU Vet Health Certificate form must be filled out and certified by your vet.
3. Microchip Implantation Record Microchips provide electronic identification on your pet. If your pet doesn't already have a microchip you can easily get one. All original documentation must travel with your pet. Translation of documents is not needed if they are in English, French or German.
More info concerning pet movement from non-EU countries Romania Pet Travel check list
Dogs: must be kept in leash and wear a muzzle. Small pets and birds: must be kept in a cage at all times. Some municipalities might have additional regulations regarding travel with pets in city buses or trams. A small number of cities in Romania do not allow pets on board of their public transportation fleet.
Dogs: must be kept in leash and wear a muzzle at all times. Small pets and birds: must be kept in a cage at all times.
Dogs are allowed in second-class cars only; they must stay on the floor, in leash, and wear a muzzle at all times. If a passenger is allergic to pet-hair or is not comfortable in the presence of a dog, the owner of the dog must find a seat / place in another car. Dog's health certificate must be available for inspection by the train conductor.
A ticket is required for all (larger) dogs that do not travel in a pet-cage hold in the lap of the owner. The cost of a train ticket for a dog is 50% of the price of a ticket for an adult traveler.
Dog breeds with aggressive tendencies/ history (Pittbull, Boerboer, Bandogge) are not allowed on trains.
Each bus company has its own rules regarding pet travel / transportation.
Each airline has its own rules regarding pet travel / transportation. An international pet passport is required for pets traveling to EU / Schengen countries. Although there are uniform regulation within the EU, some European countries have additional/ own regulations regarding pets.
Romanians love pets; please don't be surprised or offended if someone you don't know tries to pet your dog or cat without asking permission.
Each hotel or restaurant has its own pet policy.
In general pets are allowed in hotels and restaurants. Hotels might charge extra the guests bringing their pets.
Romania Customs Regulations
Romanian Customs regulations are in line with those of most European countries. A traveler can enter and leave Romania with up to 10,000 Euros (or equivalent) in cash or traveler's checks. Amounts over 10,000 Euros have to be declared when entering the country.
Items that must be declared at customs also include: art objects, historic artifacts, weapons, ammunition, explosive materials, toxic and hazadous substances.
- Tobacco: 40 cigarettes or 50 cigars or 250 g (100 oz) tobacco. - Liquor: 4 litres of still wine and 16 litres of beer or 2 litres of alcoholic drinks less than 45 proof or one litre of liquor stonger than 45 proof. (one litre = 33.8 fl. oz). - A reasonable quantity of gifts with a total value of up to $450. - Goods and medical products/ medicines for personal use. Customs officers do not usually check the luggage of individual travelers or tour groups. However, you must know that, as in any other country, custom officers have the authority to check passports and to conduct enforcement examinations without a warrant, ranging from a single luggage examination to a personal search. More information on European customs regulations
U.S. / Canadian / Australian / New Zealand / European drivers' licenses are valid and can be used for driving in Romania, by visitors who are in the country temporarily (less than 90 days).
Driving is on the right side of the road.
Independent travelers entering Romania by car (own or rental) need to obtain a road toll sticker, called "RoVinieta". RoVigneta is available on-line at Roviniete , and E_Rovinieta , as well as at border-crossing points, postal offices and most gas stations. Cost of RoVinieta for passenger cars is the Romanian currency equivalent of $3.50 (7 days) or $8.00 (30 days).
Romania Rules of the Road are available at RomaniaTourism Practical Information section
General emergency phone # : 112
Distinctive Accommodations
Practical Information
Transportation
Itinerary Ideas
Upcoming Tours
Special Offers & Best Buys
Travel Advisory
Featured on
Romania Travel Guide: All you need to know to visit Romania in 2023
Welcome to romania.
If there were any synonyms for the word Romania, the most suitable ones would be authenticity, nature, and culture, as they perfectly capture the essence of this unique country. Romania is one of the biggest countries in Eastern/Central Europe, and one of the most visited in the region.
There are multiple tourist attractions such as its capital city Bucharest, the Danube River, the Black Sea, Dracula's Castle, the Carpathian Mountains, Transylvania, and many more. In this ultimate Romania travel guide we offer practical tips and recommendations to make your planning easier and more enjoyable.
Document checklist for Romania
Valid passport (three months validity beyond the date of departure)
Sufficient funds
Return tickets
Essential Romania travel information
Currency - Romanian Leu/Lei (RON). $1 is equivalent to approx. RON 4.60.
Daily budget for 1 person - Allow a daily budget of RON 306 ($66).
Languages - The official spoken language is Romanian, which has strong similarities to Italian. English is widely spoken, but take a list of practical Romanian words and expressions, just in case.
Socket type - Types C and F. Romania operates on a 230V supply voltage and 50Hz.
Time zone - Eastern European Standard Time (GMT+2).
Top 3 cities to visit - Bucharest, Brașov, and Sighișoara.
Top 3 landmarks/monuments - Danube Delta, Bran Castle (Dracula's Castle), and the Sphinx.
Visa information for Romania
Even though Romania is an EU member, it is not part of the Schengen Zone. Nevertheless, visiting Romania for tourism purposes is relatively easy as there are no visa requirements for many nationalities .
Citizens from the United States, Canada, Australia, New Zealand, and most European nations, don't need a visa to visit Romania for tourism purposes. However, from 2023 you will need to register for an ETIAS travel authorization to enter the country.
For some nationalities, visa requirements to visit Romania apply. Here you can check the nationalities that need a visa to visit Romania.
ETIAS explained
ETIAS (European Travel Information and Authorization System) is a visa waiver part of the new EU travel agreement. It's designed to help EU border authorities monitor travel within the region and improve security within the EU.
The Romanian ETIAS will be available, and mandatory, from the end of 2023 for all nationalities who are currently able to visit the area visa-free.
Typical costs and budget for Romania
The following is a basic guide to what you could spend daily on a mid-range budget.
Daily spending per person - Around 297 RON ($64) per day per person on a budget vacation, which includes:
Meals - RON 104 ($22) daily.
Transport - RON 79 ($17) daily.
Hotel - RON 114 ($25) per night for a double room.
A budget vacation for one week can cost up to RON 2,079 ($448) per person.
Transport and best ways to travel around Romania
There are several public transportation options to get around Romania, including trains, buses, car rentals, domestic flights, taxis, and similar public transport in cities.
Trains in Romania
The railway network in the country is very well-developed, affordable, and connects the whole national territory. This makes the train one of the most common means of transport to travel around Romania .
Services include Regional (R), which is the cheapest and slowest; InterRegional (IR), which is faster, more pricey, and requires seat booking in advance; and Inter-City (IC), which is the fastest and most expensive option. You can check train schedules on www.cfrcalatori.ro .
Buses in Romania
Regarding buses, there are different bus companies that offer cheap and fast connections between the major cities and popular towns in Romania . You can check the schedules of buses, coaches, and minibus maxitaxi on Autogari .
Driving in Romania
If you are interested in exploring remote areas of Romania, the best option is rental cars or hiring a taxi with a driver. Going on a road trip might be the best way to explore and discover Romania's remotest areas . Roads are well-marked and maintained.
Safety in Romania
Romania is overall a very safe country for tourists, but it does experience some petty crime, mainly in big cities such as Bucharest. Here we provide you with some general advice regarding safety:
Thieves disguised as police asking to see your ID and wallet is a common scam. Note that Romanian police won't stop you randomly and will not ask for your wallet.
Try to use ATMs only in banks, shops, or shopping malls, especially at night.
Crowded places may attract pickpockets, so take care of your belongings and leave essential documents in a safe deposit box at your accommodation, if possible.
Thefts at the hotel rooms can occur, so make sure you lock the door from the inside and lock up valuables in a safe when you are out and about.
When calling a taxi, always use reliable and well-known taxi companies or common ride-sharing apps. For taxis, try to negotiate a fixed price beforehand or make sure the meter is working correctly.
When clubbing or exploring the nightlife, pay attention to your drinks and avoid accepting food or drinks from strangers. Always check your receipt.
When traveling by train overnight, lock your cabin and don't leave your luggage unattended.
The current security situation regarding the Russian invasion of Ukraine is volatile, so avoid traveling from Romania to Ukraine or border areas.
Purchase travel insurance in case of emergencies.
Weather in Romania
The weather in Romania is temperate, and there are four distinct seasons:
Spring - Offers pleasant weather with cool nights and mornings, but warmer during the day.
Summer - It can get very hot. Days are long and very sunny.
Autumn - Like many other European countries, autumn offers wet weather and cooler temperatures.
Winter - Prepare for cold weather, especially in the mountains. From December to mid-March, snowfall is abundant. Not the best time to drive!
Popular cities and towns in Romania
There are plenty of activities on offer in Romanian cities , from sightseeing museums and historic monuments to hiking and skiing in the mountains, and exploring remote charming villages. Here are some of the must-visits:
Bucharest - Also known as "Little Paris" due to its Belle Époque buildings, Bucharest is today an active metropolis. A great spot to kick off your trip!
Brasov - Located in the heart of Romania and surrounded by the majestic Southern Carpathian Mountains, this is one of the most gorgeous and most visited cities in the country.
Sighișoara - Listed as a UNESCO World Heritage Site, this is a true gem, dating back to the 16th century. It is one of the best-preserved medieval towns in Europe and the birthplace of Vlad Tepes (the Impaler), who inspired Bram Stoker's fictional character, Count Dracula.
Sibiu - Located in the region of Transylvania by the Cibin river, Sibiu was named the European Capital of Culture in 2007, bringing thousands of tourists to the city. There are many hiking and ski resorts in the Fagaras mountains near the city.
Timişoara - Located in the west of Romania, this town is very popular for its historic neighborhoods, unique architecture, and literary, cinematic, musical, and artistic festivals.
Must do and see in Romania
Your trip to Romania is not complete without seeing these fantastic sights:
Transylvania - Home to Brasov, Sibiu, and Sighișoara, three of the best-preserved medieval towns in Europe, as well as magnificent castles such as Corvin and Bran (Count Dracula's castle).
Banat & Crisana - located on the western side of Romania, on the border with Hungary and Serbia. Due to its mountain peaks and unique landscapes, this region has numerous tourist attractions for adventurous travelers, like trekking, hunting, horseback riding, fishing, and mountain climbing.
Moldova & Bucovina - Located in Northeast Romania in the middle of the Carpathian Mountains and the Prut River, you'll find Lasi, the capital of Moldova. It is home to the neo-Gothic Palace of Culture, and a variety of important museums. The region of Bucovina, is home to the world's greatest Byzantine art piece and the painted monasteries, a UNESCO World Heritage Site.
Typical Romanian food to try
Because of its history, Romanian food is very diverse and offers a mixture of different cultural dishes:
Appetizers - Telemea and Cascaval cheeses, smoked meats, cold cuts, and vegetables usually accompanied by a traditional drink called ţuică.
Main dishes - Romania offers some of the best comfort foods, such as soups: ciorbă de perişoare (meatball soup), ciorbă ţărănească (vegetable soup, with or without meat), and ciorbă de burtă (tripe soup). Seafood is also popular, like grilled carp in brine, grilled Black Sea sturgeon, or grilled mackerel.
Desserts - Papanaşi, cottage cheese donuts with sour cream and fruit preserve are firm favorites among locals. Or try clătite cu brânză, Romania's take on crêpes, filled with raisins and farmer's cheese. Cozonac is a holiday staple, and consists of sweet bread with walnuts, cream cheese or poppy seeds.
Vaccine information for Romania
It is important to know what routine vaccines and COVID-19 measures are required to enter Romania and any other European Union country before traveling.
We recommend you check out the CDC website to find out about all entry rules regarding vaccine requirements and any recommended guidance or medicine lists. Always consult your local GP before traveling.
Visiting Dracula's castle and Transylvania in Romania
As a result of the legend of Bram Stoker's Count Dracula and Vlad Tepes - also referred to as Vlad the Impaler - who is said to have lived at Bran Castle, this 200-foot (61-meter) cliff in Transylvania is surrounded by an aura of mystery.
Bran Castle, one of the world's most famous castles , is now a museum dedicated to Queen Marie of Romania. On a guided tour you'll learn about Romanian royalty, Transylvanian legends, and the connections to the famous vampire Count Dracula. Tickets are available online in advance.
Today, people seem to think Transylvania is a spooky place, but zero vampires are found here. What you will find is gorgeous hiking experiences, incredible nature, and beautiful medieval towns . The best time to visit Transylvania is late spring, summer, and the start of autumn, as it doesn't get super hot in these regions and mass tourism is not yet a thing here.
Fun facts about Romania
Here are some fun and useful facts about Romania. Did you know…?
The name Romania comes from the Latin word "Romanus" which means citizen of the Roman Empire.
The word Transylvania means land beyond the forest, adding to the mystery of the region.
Trajan's Column is one of the most representative monuments or sculptures that survived the fall of the Roman Empire. It represents the visual history of the wars between the Dacians and the Romans, in which Trajan was named the central hero.
Vlad Draculea was a prince and military leader who fought against the invasion of the Turkish army in the 1400s. Also known as Vlad Tepes (Vlad the Impaler), he inspired the fictional character Count Dracula, created by the Irish writer Bram Stoker in 1987.
Related Articles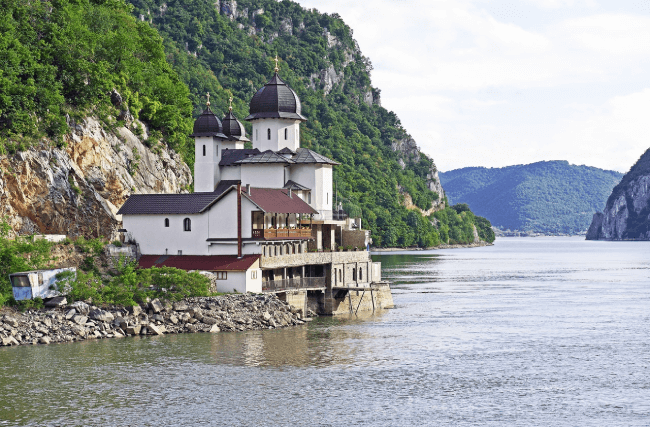 How Citizens of Hungary Can Enter Romania During COVID-19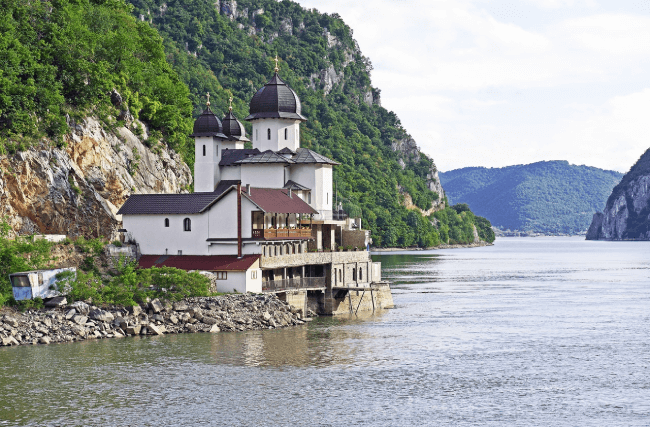 How Citizens of the United Kingdom Can Enter Romania During COVID-19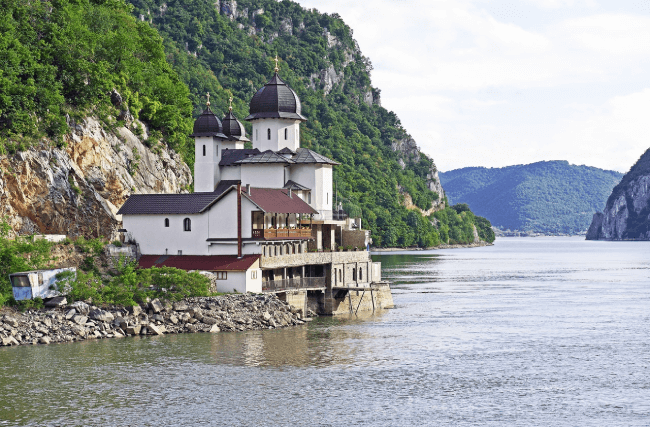 How Citizens of Germany Can Enter Romania During COVID-19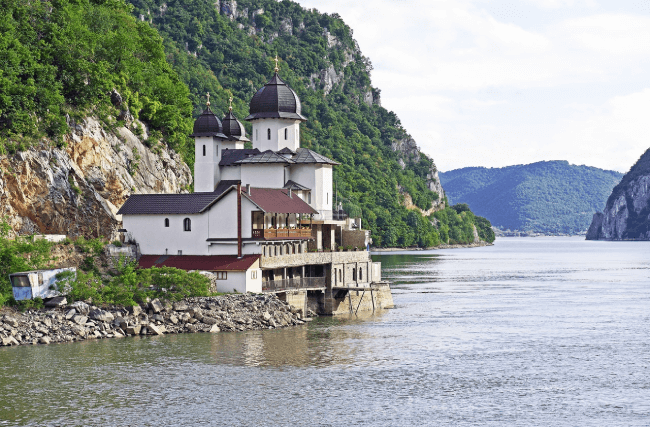 How Citizens of Ukraine Can Enter Romania During COVID-19
How it works.
Complete our easy online application and pay with credit card or PayPal
No need to deal with the embassy. We do it for you so you don't lose valuable time
Present your Passport and the Document we provide upon entry to destination country
Complete our easy online application pay with credit card or PayPal
No need to deal with the embassy or lose valuable time at destination airport.
Present your Passport and Document we provide at destination airport. Receive visa and enter country.
Our application form is 100% digital and easy to fill-in, complete it and pay it with credit card or PayPal.
No need to deal with the embassy. We do it for you so you don't lose valuable time.
Present your Passport and the Health Declaration we provide when you arrive at the airport.
Fill out the online simplified application with the guidance of our Guide Manual.
Get unlimited support during the entire process from our team of iVisa Experts that will help you apply correctly.
Send all the required documents to the Embassy or Consulate, and attend the Visa Interview if needed.
Receive your new visa and get ready to travel!
Our Customers Have Great Stories About Us

If you're travelling to Romania, our travel advice and updates give you practical tips and useful information.
Security Status
Normal precautions
High degree of caution
Avoid non-essential travel
Do not travel
Safety and Security
Local laws and customs, additional information, embassy contact.
Normal Precautions
Latest Travel Alert
The Department of Foreign Affairs is closely monitoring the situation in Ukraine together with our EU and other international partners. Please find current travel advice in relation to Ukraine here .
General Travel Advice
Irish citizens need a valid passport or passport card to enter Romania. Irish passports do not have a minimum validity requirement while travelling to the UK or within the EU. When travelling within Europe with an Irish passport, it should be valid for the duration of your stay.
Irish nationals do not require visas for visits to Romania. However, those that intend to stay there for longer than 90 days must register with the Romanian Authority for Immigration .
Citizens can also follow the Embassy on social media (Twitter @IrishEmbBuch and Facebook ) to ensure access to relevant updates and alerts. Irish visitors to Romania are encouraged to register with the Embassy.
The official currency in Romania is the RON, often called Lei. Obtaining RON prior to travel can be difficult. However, on arrival cash can be withdrawn from ATMs.
Visitors to Romania are advised to follow the guidance of national and local authorities and stay fully informed of what's going on by monitoring local news and social media.
Romanian Ministry of Foreign Affairs (EN/RO)
Ager Pres (Government Press Agency) (EN/RO)
Nine O'Clock (EN)
Romania Insider (EN)
Emergency Assistance
The best help is often close at hand so if you have problems, try talking to your local contacts, tour operator representative or hotel management.
You can contact the emergency services in Romania by dialling 112.
Our tips for Safe Travels:
Get comprehensive travel insurance that covers all your planned activities.
Get a European Health Insurance Card .
Register your details with us so that we can contact you quickly if there's an unforeseen crisis like a natural disaster or a family emergency.
Follow us on twitter @dfatravelwise for the latest travel updates.
Read our 'Know Before You Go' guide.
Safety and security
There have been some reports of credit and debit cards being scanned or stolen and used illegally, as happens elsewhere. Use of ATMs is generally safe but some precautions should be employed, such as only using those in department stores or hotel or airport lobbies.
As would be expected in large urban locations, there are occasional reports of pickpockets and bag snatchers operating in crowded areas. Confidence scams leading to theft of passports or wallets have also been known to arise where thieves claiming to be police approach visitors and ask for ID. The Romanian police do not generally ask people for documentation without good cause and in the event of any reason for suspicion visitors should offer to go the nearest police station.
Ideally, where they are not expected to be needed, valuables and other items such as spare jewellery, passports, driving licences, credit/debit cards and excess cash should be secured in a hotel safe.
While the water supply in Romania is not known to be contaminated, use of bottled or filtered water is recommended as a safer option.
Wild Animals
Although a decreasing problem, Romania has a significant population of stray dogs. While these do not usually pose a danger it is strongly recommended to avoid contact with them as they can be agressive and some could be rabid.
The Carpathian Mountains of Romania are famous for their wilderness and beauty but are also home to large populations of bears and wolves. While they try to avoid humans, it is recommended when visiting remote areas to travel in groups and to take expert advice locally.
Local laws and customs
Visitors are required to carry photo ID in Romania; a photocopy of passport or driver's licence should suffice for this purpose.
Inappropriate or insensitive behaviour or activity in public is likely to offend others and risks prosecution or even a violent reaction.
Bucharest has a good Metro system. It and other towns and cities are serviced by buses, trams and taxis which are very good value by western European standards. Romania also has a good network of inter-city trains. Motorways are not extensive.
Some Romanians drive erratically and at excessive speeds and vehicles are not always fully roadworthy. Serious road traffic accidents regularly occur. Visitors entering Romania by road or driving there should ensure that they have adequate insurance cover. Insurance companies or brokers should be consulted in advance about this, if necessary. Drivers in Romania must also be in possession of a driving license and car ownership documentation.
All vehicles must pay a general road toll (see http://www.roviniete.ro/en ). This "Roviniete" ticket can be purchased at border points and at most petrol stations throughout Romania, and should be prominently displayed on the vehicle windscreen.
The traffic police are known to apply on-the-spot penalties for infringements of traffic regulations, including the retention of driving licences for up to three months in very serious cases.
In winter, drivers should ensure that vehicles are prepared for extreme weather conditions, including fitting mandatory winter tyres.
Roads, including primary roads, can be of poor standard, badly lit, pot-holed and with barely visible markings. Appropriate precautions should be taken, especially at night.
There is zero tolerance for drink-driving and permitted blood/alcohol ratios are below those in Ireland.
In Romania, taxis are relatively inexpensive. In general it is recommended that taxis are booked using one of the various methods available, rather than hailed on the street. This is especially the case where vehicles do not have a meter or display fares. Some visitors have reported incidents of overcharging, especially from airports and major train stations - some taxi drivers will offer a fixed price to the city centre which may appear reasonable but could be significantly in excess of the normal fares in Romania. Visitors arriving at the airport are advised to decline any taxi offers in the arrivals area but instead to avail of one of the simple-to-use automated taxi ordering services in the arrivals hall.
Natural Disasters and Climate
Romania has four distinct seasons. Summer temperatures can rise above 40 degrees whereas winters can be very cold, with temperatures often as low as minus 20, sometimes with heavy and prolonged snowfalls.
Romania is in a seismically active zone. The most recent serious earthquake occurred in 2011 with a magnitude of 5.5. There were no casualties or significant damage. The last earthquake that caused fatalities was in 1977 and while it is not an exact science it is estimated that another may be due in the current decade.
Travel Insurance
We can't pay for emergency medical repatriation, repatriation of remains, or for expenses as a result of a personal emergency while you are abroad. If you buy an appropriate travel insurance policy, these costs will be covered, provided you haven't broken the terms and conditions.
Buying comprehensive travel insurance can save you and your family a lot of money if something goes wrong. It will also ensure that you get the medical attention you need, when you need it. Hospital bills can quickly run into thousands of euro, and a medical evacuation back to Ireland can cost thousands more.
Not all policies are the same, and the cheapest one might be cheap for a reason. Make sure your policy covers all the activities you plan to do on your trip. Insurance Ireland recommend that you purchase a policy that provides a minimum medical cover of €1 million.
Emergency expenses
Your policy should cover:
All medical care abroad, including evacuation by air ambulance, or other emergency procedures, and any other costs associated with an unexpected longer stay.
Your entire trip, from departure to return. Consider an annual multi-trip policy if you're making more than one trip in the year.
24-hour emergency service and assistance.
Personal liability cover (in case you're sued for causing injury or damaging property).
Lost and stolen possessions.
Cancellation and curtailment.
Any extra activities you intend to do that are excluded from standard policies (e.g. water sport activities such as jet skiing or other extreme sports).
Exclusions: You should know most insurance policies will not cover drink or drug-related incidents.
European Health Insurance Card
As an Irish resident you are entitled to get healthcare through the public system in countries of the European Union (EU), European Economic Area (EEA) or Switzerland if you become ill or injured while on a temporary stay there. Ensure that you get or renew your EHIC (the new name for the E111) before you go, and remember, you need one for every person travelling in your group.
Apply for your EHIC and find out more information .
The EHIC is not a substitute for proper travel insurance provided by a reputable insurer. It doesn't cover medical repatriation, ongoing medical treatment or treatment of a non-urgent nature. Also, some private hospitals may not accept the EHIC, so you should check with the hospital administrator beforehand.
Embassy contact
In case of a genuine consular emergency while the Embassy is closed, please leave a message with name, location and telephone number at +4021 310 2131 and the Duty Officer will call you back.
Embassy of Ireland 50-52 Buzesti St 3rd Floor, Sector 1 Bucharest Romania
Tel: +40 21 3102131 Fax: +40 21 3102181
Monday to Friday 09:30 to 12:30; 14:00 to 17:00
Get travel and medical insurance
Before travelling, the Department strongly recommends that you obtain comprehensive travel insurance which will cover all overseas medical costs, including medical repatriation/evacuation, repatriation of remains and legal costs. You should check any exclusions and, in particular, that your policy covers you for the activities you want to undertake.

Contacting us
Contact our Embassy in Bucharest for assistance
Related links
Know Before You Go
Assistance abroad
Latest News:
International Restrictions:
Romania adopts its own national classification of risk areas , hence travel restrictions for Romania are not based on the common "EU Traffic Lights" map.
"Green" areas: countries where the cumulative incidence rate of new COVID-19 cases in the last 14 days is less than or equal to 1,5 per 1000 inhabitants;
"Yellow" areas: countries where the cumulative incidence rate of new COVID-19 cases in the last 14 days is between 1,5 and 3 per 1000 inhabitants;
"Red" areas: countries where the cumulative incidence rate of new COVID-19 cases in the last 14 days is greater than or equal to 3 per 1000 inhabitants.
Travel from countries classified as "green"
Travellers arriving from countries classified as "green" can enter Romania without being subject to any isolation or test requirement.
Travel from countries classified as "yellow"
Travellers arriving from countries classified as "yellow", who do not provide a pre-departure negative PCR test taken within 72 hours prior to arrival , are subject to a 14-day quarantine .
Children aged 3 and under are exempted from the PCR test requirement.
The quarantine period may be shortened by taking a PCR test no less than 8 days after arrival. If the result of this test is negative, the period of quarantine can end on day 10.
Travel from countries classified as "red"
Travellers arriving from countries classified as "red" are subject to a 14-day quarantine .
The quarantine must take place at the person's home, at a declared location or, as the case may be, at a dedicated location designated by the authorities.
Mandatory Travel Documentation
No additional documentation required.
Find out more: General information National health institute
Persons in transit are not subject to quarantine requirements if they leave Romania within 24 hours from the time they entered the territory of the country.
Travellers who remain in Romania for less than 3 days (72 hours) and present a negative test for SARS-CoV-2, performed no more than 48 hours before entering the national territory, are exempted from the obligation to quarantine.
*Travel in Romania: Travel to/from airport or other port of arrival.Due to movement restrictions in place, when travelling to the airport make sure you carry:
• your passport
• your flight ticket
Road transit across or through Romania is possible. Carry your passport at all times.
Requirements when travelling e.g. public transport, taxis: You are required to carry a face mask in all indoor spaces, including public transport and taxis. Drivers are also required to comply with this requirement.
*Accommodation: Hotels, guesthouses, camping units have been allowed to open, but only when observing a specific set health-safety of rules. Indoor playgrounds and indoor fitness, sauna and pool facilities in hotels remain closed. Food is served through room service regime.
*Public spaces and services: The following measures are in force in Romania until further notice:
The following are considered permitted for essential reasons:
• medical assistance or buying medicine;
• caring responsibilities; or
• due to the schedule of plane/train/coach transport.
If you need to move around during these hours, you will need to provide proof justifying your movement, through a work badge, affidavit, travel itinerary, boarding pass or similar proof of payment, if requested by authorities.
• wearing a face mask is mandatory in all public spaces both indoors and outdoors
• cinemas, theatres, other event venues and gambling venues are closed
• restaurants and cafes cannot operate an indoor service in counties with a high infection rate (over 3 cases/1,000 inhabitants/ 14 days). The only exception is hotels, who are able to serve customers with accommodation booked
• all schools will move to online teaching only
• organising reunions or parties, to celebrate holidays or anniversaries, is prohibited in all public and private spaces both indoor and outdoor
• the number of non-related people allowed to form a group in public is six • gyms and fitness centres are permitted to function in areas with infection rates less than 3.5/1000
• pharmacies and gas stations are open and beyond the usual hours of business are permitted to operate between 9pm to 5am
• delivery services are permitted to continue operating, with no restrictions on times.
Persons found in breach of regulations are subject to fines ranging from RON500 – RON15,000, as per Law no. 55/2020 on measures for the prevention and control of COVID-19 effects. Due to the current Coronavirus situation in Romania, we advise people to observe social distancing measures.
Other: open/confirmed
Religious and cultural sport events are suspended . Measures valid for the next 30 days. Professional sport activities to start only the physical preparation period.. Update 15th of May: allowed activities with conditions - outdoor religious activities and private religious activities (max. 16people if indoor), free time activities (in group if max 3 people not living together),physical preparation period of professional sport activities to start . Updates 1st of June: profesional sport events allowed without spectators.
You are successfully subscribed!
Travel safe – Subscribe to Notifications to keep up-to-date about travel restrictions on your favorite destination country
No spam. You may cancel email subscription anytime
Cookies on GOV.UK
We use some essential cookies to make this website work.
We'd like to set additional cookies to understand how you use GOV.UK, remember your settings and improve government services.
We also use cookies set by other sites to help us deliver content from their services.
You have accepted additional cookies. You can change your cookie settings at any time.
You have rejected additional cookies. You can change your cookie settings at any time.

Passports, travel and living abroad
Travel abroad
Foreign travel advice
Entry requirements
This advice reflects the UK government's understanding of current rules for people travelling on a full 'British citizen' passport from the UK, for the most common types of travel.
The authorities in Romania set and enforce entry rules. If you're not sure how these requirements apply to you, contact Romania's Embassy in the UK .
COVID-19 rules
There are no COVID-19 testing or vaccination requirements for travellers entering Romania.
Passport validity requirements
To enter Romania your passport must:
have a 'date of issue' less than 10 years before the date you arrive. Passports issued after 1 October 2018 are now valid for only 10 years, but for passports issued before 1 October 2018, extra months may have been added if you renewed a passport early
have an 'expiry date' at least 3 months after the day you plan to leave
Check the Ministry of Foreign Affairs for the latest guidance on passport validity.
Contact the Romanian embassy in the UK if you think that your passport does not meet both these requirements. Renew your passport if you need to.
Passport stamping
At the Romanian border your passport may be stamped when you enter and exit Romania. Border guards will use passport stamps to check you have not overstayed the 90-day visa-free limit for short stays in Romania.
You can show tickets or boarding passes as evidence of when and where you entered or exited Romania. Ask the border guards to add this date and location in your passport.
If you have a Withdrawal Agreement residency document for another country, your passport might still be stamped if you are a visitor to Romania.
You may also need to:
show a return or onward ticket
show you have enough money for your stay
Read about passport stamping if you live in Romania .
Visa requirements
You can visit Romania for up to 90 days in any 180-day period without a visa. This applies if you travel:
as a tourist
to visit for family or friends
to attend business meetings, cultural or sports events
for short-term studies or training
To stay longer (to work or study, for business travel or for other reasons) you will need to meet the Romanian government's entry requirements. Check with the Romanian Embassy in the UK what type of visa and/or work permit you may need.
Your passport must be valid for at least 6 months after the end date of the visa.
If you stay in Romania with a Romanian residence permit or long-stay visa, this time does not count towards your 90-day visa-free limit for Romania.
Vaccination requirements
At least 8 weeks before your trip, check the vaccinations and certificates you need in TravelHealthPro's Romania guide .
Customs rules
There are strict rules about goods that you can take into or out of Romania (in Romanian). You must declare anything that may be prohibited or subject to tax or duty.
Leaving Romania with children aged 17 and under
If you're travelling with a child who holds Romanian citizenship, and you are not the child's parent, or you are a parent but the other parent is not travelling with you, you may need to show notarised parental consent.
A list of the public notaries can be found on the website of the National Union of Public Notaries of Romania.
Related content
Invasion of ukraine.
UK visa support for Ukrainian nationals
Move to the UK if you're coming from Ukraine
Homes for Ukraine: record your interest
Find out about the UK's response
Is this page useful?
Yes this page is useful
No this page is not useful
Help us improve GOV.UK
Don't include personal or financial information like your National Insurance number or credit card details.
To help us improve GOV.UK, we'd like to know more about your visit today. We'll send you a link to a feedback form. It will take only 2 minutes to fill in. Don't worry we won't send you spam or share your email address with anyone.