Life123.com
Home & Garden
Relationships
Celebrations
Your Guide to All Things Cruise Ship Vacations
It's time for you to sit back and relax. You deserve it. While it may not be for everyone, cruises are extremely popular for many vacationers. Maybe it's because of the little planning that is required or perhaps because you are secluded in the middle of the ocean, whatever the reason, cruises are a great option to have if you are looking for a getaway and before you know it, you will be on one of the best cruise packages you could have imagined. As soon as you step on board, everything is taken care of, including yourself. The only thing you have to be on time for is the boarding of the boat in the port. If you are new to cruises, this is the guide for you. We'll introduce you to different sizes of ships, the various activities you can expect on board, and the other great, and not so great, aspects of cruises.
How to Choose?
There are hundreds of cruises to choose from, so how do you even begin choosing which one is the right one for you? Well, there are a few things that will help you narrow down your choices. The first factor is budget. If you have been saving for years for the perfect cruise, your choices will vary greatly from those that may have a tight budget and looking at last minute deals. You can find basic cruise ship fares for as low as $200/person, especially if you're willing to sacrifice some amenities. How long your cruise is and how exotic the destination will all factor into the price. But rest assured that somewhere out there is a cruise trip that won't break the bank.
Second is the location. Where would you like to go that is within your budget? Have you always wanted to be on a cruise heading from Singapore to other neighboring countries? Or have you been dreaming about choosing from 5-star Alaskan cruises? You'll want to peruse the web pages of many cruise lines to get a sense of what possible destinations await you.
The next factor is what size boat should you be looking for. This depends on what type of traveler you are and who is going with you. The larger the boat, the more activities there are. Are you a night owl looking for different bars and dance clubs open at night? The large cruise ship might be the better option. First-timers might want to consider smaller boats as they are a little less overwhelming and a great way to ease into this type of holiday.
What to Expect Onboard
There are plenty of activities to choose from, especially on the larger boats. While the smaller boats will have the basics such as restaurants, spas, bars, entertainment and pools, the larger ones offer a whole different range of activities. Some will have exciting water slides for the kids, thermal suites, beauty salons, and fine dining restaurants. There really is something for everyone on the larger cruise ships with little chance of anyone being bored.
In addition to considering your budget and desired destination, it makes sense to check out what onboard activities will be offered. Many cruise lines cater to specific crowds, and the onboard offerings vary accordingly. A Disney Cruise ship will certainly have more in the way of family fun, whereas other cruise lines that cater more to adults and couples will have more bars, nightlife, comedy shows, and more.
There are numerous advantages of going on a cruise. As mentioned before, little planning is needed. Everything is scheduled for you and all you have to sit back and enjoy the sun. Cruises are good value for money. You don't have to worry about hitting up the ATM as you usually pay one fee which covers food, drink and transportation for the duration of the cruise.
Make sure to check the terms and conditions thoroughly before paying though so you know where you stand. There are cruises for beach lovers that want to spend time in the Caribbean, to adventure seekers who want to leave off on Alaskan cruises where they can explore Denali National Park and go whale-watching. Cruises can be as romantic or child-friendly as you choose.
Cruise ships are big boats, and that limits the places that they can visit. If an off-the-beaten path travel experience is your preference, you may want to consider another means of travel. Cruise ships dock in busy port cities that are used to catering to tourists. What's more, cruise ships are not ideal for those that like exploring these port cities in their own time. Cruise ships often dock for just half a day, leaving you just enough time to stretch your legs and step away from the sometimes crowded conditions on board.
Perhaps more importantly, people are raising ethical alarm bells around the cruise industry. The industry has come under harsh criticism by environmental activists in recent years. Ships harm ocean wildlife, pollute air and water at a massive level, and dump grey water into the ocean. And then of course, there's the issue of how employees are treated, which became a source of major concern and morbid fascination during the early days of the COVID-19 crisis.
Departing Thoughts
If you have decided that going a cruise sounds like the way you want to go for your next holiday, here are a few more tips for you. Make sure you are going during the ideal cruise months. This will vary depending on you your destination, so research it ahead of time. Whether you are on a large or small ship, do not leave any valuables lying around. Unfortunately, we can't trust everyone. If you are on a large ship, ask one of the staff to provide a map of the ship for you and mark any familiar landmarks just in case you do get lost. Lastly, enjoy it! Make the most of your trip and breath in the good and exhale the bad.
MORE FROM LIFE123.COM
Imagine for a moment that you are on the deck of a ship, sipping a glass of wine. You turn your head towards the water just in time to spot a pod of dolphins swimming by or flying fish, providing company in the ocean. After lingering in the sunshine for a while, it's time to head inside for a 3-course evening meal and a splash in the pool before retiring to bed.
Now, what kind of vessel are you on?
No, you are not on a standard commercial cruise ship. You are not on a packed luxury liner hopping between Caribbean islands. You are aboard a modern freighter. Hundreds of cargo ships, carrying everything from fire engines to apples, are crossing the world's oceans, and many are happy to take you along for the ride. Adventurous travelers, including the Transitions Abroad family, have been doing so for years, as have many long before us.
What Does Travel on a Cargo Ship Feel Like?
A far more intimate and relaxed experience than you might imagine! The experience on board contrasts sharply with the rough and industrial outward appearance a container ship tends to project. You will be one of a handful of passengers among a crew likely to number up to a dozen or a few more. There will be no evening cabaret shows as on a standard cruise, though you may have access to TV, video, and board games in a common area on the ship where passengers may meet the crew. You may even play cards with the crew under the night skies. You might be invited to karaoke with the sailors, and you will almost always dine alongside the captain, who is far more likely to turn up in shorts and a t-shirt than in full uniform. Some cargo ships also offer equipped exercise rooms or pools.
Here was our first taste of the wonders of sea travel. Our introduction to freighter travel was a relatively short 5-day sailing between Australia and New Zealand. We joined the French ship CMA CGM Utrillo in the busy port of Melbourne, where our luggage—including two bicycles and bags—was quickly hauled on board and into a spacious cabin by a host of cheery Filipino deckhands.
What are the Costs of Cargo Ship Travel?
Depending upon your destination (Transatlantic, Transpacific, South Seas, Worldwide, and other special combinations), your daily freighter travel costs will be about $100-$130 per day per person per day with a luggage allowance of approximately 30kg-100kg (66-220lbs) depending on the line you are taking. Generally, US dollars are the primary currency used onboard to buy soft drinks, snacks, beer, and toiletries. You can then use your credit cards at each location you disembark.
What kind of Hospitality Can You Expect on Board?
Our next surprise was how quickly we felt part of the family. Just moments after arriving, our fellow passenger (a French woman "going around the world in 80 days") hinted that the captain was sure to throw us a welcome barbecue. "He does that for every one new," she said with a wink. Sure enough, the next evening was spent on the back deck of the ship, feasting on grilled fish and chatting with the seamen as the sun went down.
One of our concerns before sailing was that we'd find the days long. It was just the opposite. There were three square meals a day (hearty plates of meat and vegetables for workers) and our time between eating was filled with strolls around the deck and trips up to the bridge to check our position and ask questions.
Had there ever been stowaways? Yes, once a harmless passenger was allowed to board. What about pirates? Not here, but there were off the coast of Africa. And just how much fuel did a cargo ship need? In the current era of relatively low oil prices, $60,000 U.S. a day will generally cover the trip.
Why is it a Relaxing Way to Travel?
With our curiosity temporarily curbed, we would return to our cabin for reading our books or Kindle, journal writing, and a bit of table tennis if we felt especially energetic. Far away from the hustle and bustle of life on firm land, we were truly relaxed. The experience was in complete contrast to our usual hurried airplane trips.
For Hamish Jamieson, the owner of Freighter Travel NZ and one of only a handful of travel agents in the world licensed to book tickets on cargo ships, the simplicity of being at sea is the main attraction.
"When you're sitting up the front of the bow of the ship, on your own, and all you see is the sea going past and you hear the wind and waves, you're in heaven. For me, an afternoon...sitting right on the bow, watching the world go by with my binoculars, that's my heaven," he said.
What Kind of Flexibility is Needed for Freighter Travel?
Of course, nothing in life is all smooth sailing. While we didn't encounter any problems during our trip, we did struggle with the uncertain nature of freighter travel before we boarded. Our initial departure date jumped forward first by three days and then seemed to bounce around by 12-24 hours every time we called to check the latest news. Ours was not an uncommon experience and you must prepare yourself for flexibility.
Even ports of call are not guaranteed because on a cargo ship, freight comes first, not the passengers. If the demand is not there for a certain stop, the ship will go where the business is.
"Our trip from the USA to Europe changed three times after initial booking," said Rebecca Hogue and Scott Drennan, then on a journey around the world without using airplanes . Their initial trip from South Carolina to Belgium was from Florida to Italy. "Had we not been flexible with our departure times and locations, things would not have worked out."
As Mr. Jamieson is fond of telling his passengers, when you go to sea, there are two things you must pack: a sense of humor and a sense of patience.
What are the Practical Issues?
Your trip may also involve some red tape, particularly concerning U.S. stops. American citizens are not permitted, for example, to travel within their country by cargo ship, although they can make international journeys. Meanwhile, travelers to the United States must have a visa, even if they would not need one to arrive by air. Only Canadians are exempt from this rule.
Be sure to budget time and money to get vaccinations like Yellow Fever if you are going through the Suez and Panama canals. A medical certificate declaring you in generally good health is another typical requirement.
Where in the World Do You Want to Go?
The hardest part of booking your cargo ship voyage is deciding where to go. Will it be to South America and around Cape Horn? How about a 55-day round trip from California to Australia and New Zealand via Tahiti and Mexico? Mr. Jamieson offers a few more ideas and favorite voyages based on years of experience.
"For me the ultimate voyage is from Auckland, in New Zealand, to Singapore. It takes 40-45 days to sail what you can fly in just under 12 hours but it visits nearly every island in the Pacific on the way and it stops for 2-3 days. The second choice for me would be from Singapore through to Houston in Texas. It goes up through Thailand, Vietnam, half a dozen ports in China, into Japan, then straight across the Pacific and through the Panama Canal."
With enough time and money at your disposal--round-the-world trips can take 80 to 100 days or more--there are few places a cargo ship can't reach. Voyage destinations on cargo ships can change, so the many options available will often surprise you. You need to be adventurous enough to do your research, find a specialized cargo ship travel agent (see resources below), and then get on board.
The Golden Rules of Cargo Ship Travel
Be prepared to make your own fun. There are seldom programmed activities aside from the odd safety drill.
Go before you're too old. An upper age limit of 77-80 years is not uncommon, as no doctor on board and there are often plenty of stairs.
Check that your travel insurance covers freighter travel.
Be flexible. Schedules can and do change frequently. You may need 2-3 ships to reach your destination.
Book in advance. Cabins are limited and the most popular routes can be sold out by ships months ahead.
Forget about working in exchange for your passage. Current union rules mean this is no longer permitted.
Take a good supply of seasickness pills. While not very common, rough weather can occur, sending tables, chairs, and your stomach flying across the room.
Wifi and other modern electronics are now often available on cargo ships for travelers . If connectivity is important to you, ask whether those options are accessible and free in advance.
Friedel Rother gave up her job as a journalist for Reuters to ride a bicycle around the world with her husband. They have published two books in addition to cycling.
Boat travel
The following articles are about traveling with various types of vessels that are capable of sailing long distances.
See also [ edit ]
Lighthouses
Water sport
Whitewater sports
Sea kayaking
Wikivoyage:Cruising Expedition
Articles without Wikipedia links (via Wikidata)
Has custom banner
Transportation
Topic articles
Outline topics
Outline articles
Navigation menu

The complete guide to cargo travel: an unusual and unforgettable adventure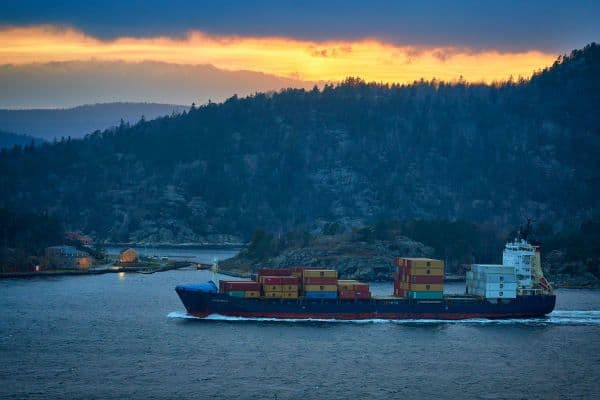 Traveling by cargo ship is much more than a simple cruise. It means discovering a unique way of life, that of the sailors and officers who spend several months of the year traveling the globe by sea. It is also to choose to find oneself face to face with the immensity of the ocean, far from the hustle and bustle of daily life and its many distractions. So, whether you are curious about the experience of traveling on a container ship, dream of crossing the Atlantic by boat or feel the need to really disconnect, why not consider embarking on a cargo ship soon? From price to travel time, destinations and conditions of travel on board a huge cargo ship, you'll soon know everything about cargo travel!
Why take a cargo cruise?
A unique and unusual experience, time for yourself disconnected from the world, a comfortable way to travel, the ecological argument, and for the price of a cargo trip, where and how to go on a cargo trip, destinations of commercial vessels, how to board a cargo ship, the different types of boats, what to expect on a cargo trip, a very slow and unexpected journey, a transport of goods above all, to the rhythm of the crew's life, a trip cut off from everything.
By traveling by cargo ship, you are choosing an unusual mode of transportation. Indeed, beyond crossing an ocean, you will have the opportunity to discover the daily life of the sailors and officers on board. While you travel, others are on the cargo ship to work! You will surely have the opportunity to talk with members of the crew during meals. As you walk around the ship, you will discover how life is organized on board. With a little luck, you may even get detailed explanations from an enthusiastic officer.
It is also a real mix of cultures that awaits you on a cargo ship, as the nationalities of the sailors are varied! Don't forget to polish your English before departure.
Finally, beyond the crew, you will meet the other travelers. About ten people like you will share your daily life during these few days or weeks spent on the water.
Don't imagine embarking on a cruise ship with nightclubs, stores and casino rooms. A cargo ship is first and foremost a place of work, without distractions... and often without a good quality Internet connection.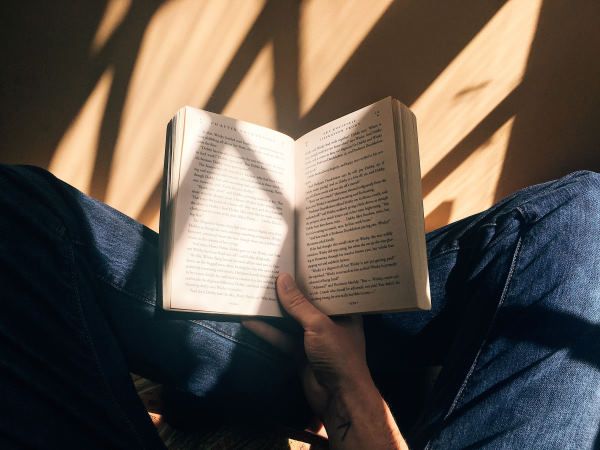 You can see it as a great opportunity to indulge in one of your passions or to advance on one of your projects: write a book, take up painting or guitar for example. Otherwise, why not take the time to simply enjoy life: contemplate the starry sky in the middle of the Atlantic, admire the sunsets over the ocean and let yourself be lulled by the sound of the waves?
Also read: discover all our tips for organizing disconnected vacations
In the cargo ship, you will not share a dormitory with several other passengers. You will have your own personal cabin, often quite spacious, with an office area and a private bathroom. Meals will also be provided and you will sometimes have access to a gym or a swimming pool. Finally, it is perhaps even more luxurious than a cruise!
Of course, a cargo ship is far from being a zero-carbon transport. However, for your travels, you can compare it to hitchhiking (even if it is far from being free as we will see later). Indeed, the revenues generated by the transport of passengers in freighters are negligible compared to those linked to the transport of goods. In other words, and unlike a cruise ship or ferry, the cargo ship will travel with or without passengers on board.
This mode of transport is therefore more ecological than its alternatives which are the plane and the ferry cruise.
To learn more, discover our complete file on the ecological impact of the aircraft.
On the other hand, don't imagine traveling by cargo ship for free by hitching a ride on an industrial port: it's unlikely that anyone will let you on board.
If you want to work on a cargo ship to pay for your trip, your chances are also almost nil. Unlike small ships or sailboats, you do not participate in crew duties on a cargo ship: these are reserved for qualified sailors and officers.
No choice, you will have to finance your adventure yourself! A cargo trip is unfortunately far from being economical: count between 100 and 150 € per day and per person for food and lodging. Add to that the customs fees and port taxes. Except for very short trips, the cargo ship is much more expensive than the plane: count a minimum of 1000 € for an 8 day crossing of the Atlantic from Le Havre to New York.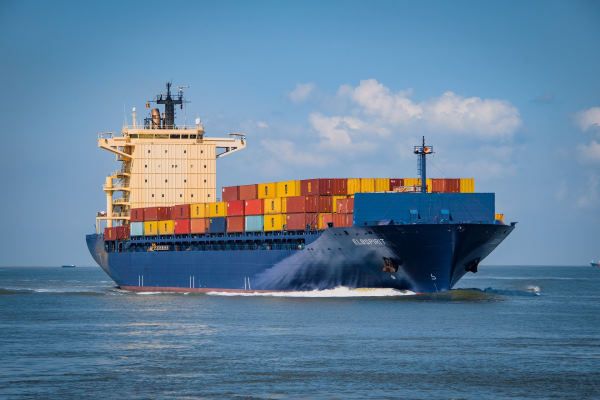 There is no shortage of destinations! If you want to cross the Atlantic by freighter, reach Argentina or disembark in Japan, you will inevitably find a suitable ship. In general, you can reach the major cargo ports on all continents with the main transport operators.
You can even opt for a cargo trip in Europe! Less time consuming and therefore less expensive, it is an excellent way to test the concept or to discover the Old Continent without a plane. Moreover, this type of travel will surely be easier in the future with the development of the freeways of the sea , regular cargo lines in Europe. The initiative comes from the Ministry of Ecological Transition and aims to relieve the traffic of heavy goods vehicles on major roads and reduce overall emissions of greenhouse gases. Shipping lines have already been set up between France, England, Spain and even North Africa and Turkey.
To book your trip, here are 2 websites that offer many crossings:
On the practical side, you generally have the right to a hundred kilos of luggage, less restrictive than by plane.
Most cargo ships carry less than 12 passengers on board so they are not required to have a doctor on board. This is why you will often need a medical certificate and health insurance before departure. In addition, passengers under 3 years old (sometimes under 10 years old), as well as those over 79 years old are not accepted on cargo ships.
Be careful, if your ship stops in the United States, even without disembarking, you will need a visa, the ESTA form is not enough.
You will be able to embark on several types of ships during your cargo escapade.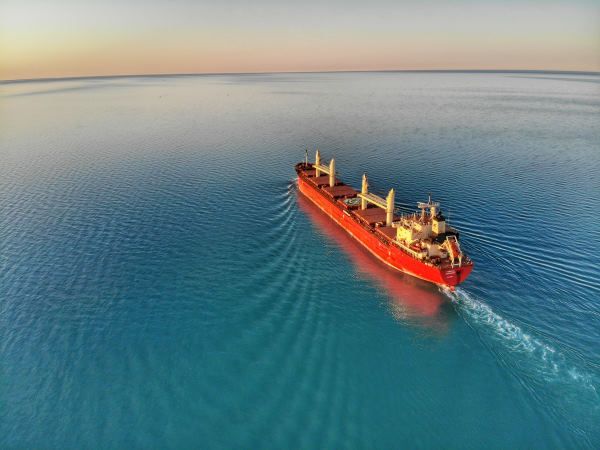 Container ships
You will certainly be impressed by the size of these huge ships carrying large standardized containers loaded and unloaded with cranes! You should know that container ships' port calls are usually rather short, as loading and unloading are made very efficient by the standard size of the goods. They will rarely leave you time to go sightseeing and the ship will not wait for you under any circumstances.
Standard freighters
The majority of these vessels were chartered before the arrival of container ships, and are mainly used for very large goods. The calls are therefore often longer because the loading and unloading can be more technical. If you dream of seeing a train being unloaded from a ship, try your luck!
These boats carry vehicles and offer you the possibility to take your own car for free if you wish. Unlike container ships, the upper deck does not contain cargo, so you can move around quite freely to enjoy the scenery, except in case of a big storm.
Bulk carriers
As the name suggests, this type of vessel carries bulk raw materials, such as grain or coal.
Other types of cargo ships
Other less common types of boats can also accommodate you:
Cargo tramps: with itineraries not fixed in advance, this type of vessel leaves room for the unexpected and is especially suitable for reckless and unrestrained adventurers!
Mixed cargo ships: designed to carry both goods and passengers, this type of vessel is a good compromise between the entertainment of a cruise ship and the austerity of a cargo ship. However, there are fewer and fewer of them still in circulation;
Scientific ships: like the Marion Dufresne, they allow you to reach isolated areas, for example the French Southern and Antarctic Lands.
With a speed of 15 knots, i.e. 27 km/h, a cargo ship is far from being a fast means of transportation. Moreover, you are subject to the vagaries of the weather and can see your departure or arrival delayed by several days. As far as safety is concerned, accidents are very rare, cargo ships being very stable and less sensitive to storms than ferries or sailing boats. You will also be less prone to seasickness on this type of boat.
Industrial atmosphere guaranteed: don't expect golden stairs and carpeted floors. You'll feel more like you're in a factory than a vacation village.
Moreover, the ship will not wait for you. Whether it is during a stopover or at embarkation, its priority will be to deliver the goods on time. Don't forget to take some margin, especially at the beginning where it can be difficult to find on a huge industrial port not designed for passengers.
You will take your meals and have the chance to talk with the crew, often about twenty men, of various origins. You will almost always be able to move freely on the ship, ask your questions, and even discover the engine room and how a cargo ship works.
Plan to keep yourself busy. With no phone, Internet connection or distractions, you'll be in complete control of your time on board. Books, movies, creative activities or sports: it's up to you to plan everything! If you want to go further, you can also consider spending your vacation on a sailboat.
Now you know the basics of a cargo trip. So, are you tempted by the adventure after reading this article? Tell us about it in comments!
Why not continue the unusual adventure with a trip on a mythical train ? Discover 7 ideas for railroad escapades in our dedicated article.
N.B. Since the beginning of the Covid-19 crisis, many companies have chosen to suspend the reception of passengers on their ships. This is notably the case of CGA-CGM. You may have to be patient before you can realize your dream of traveling by cargo ship.
Article written by Anaïs Maroteaux , SEO web writer
Droits images :- Photo par Chris Pagan sur Unsplash- Photo par Blaz Photo sur Unsplash- Photo par Vidar Nordli-Mathisen sur Unsplash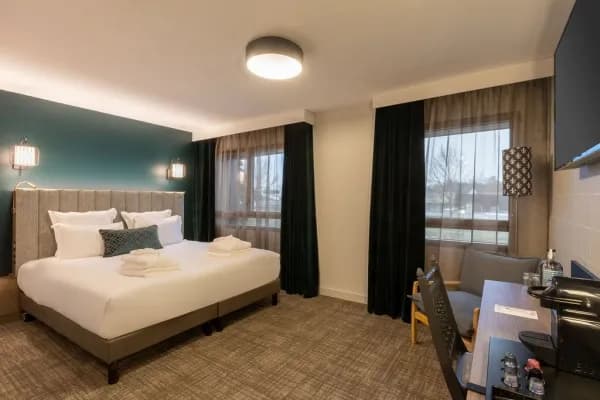 Best Western Le Conquérant, an eco-friendly hotel in Rouen
6 ideas for ecological stays in France
Do you dream of spending an eco-responsible vacation in France that is full of adventure and rejuvenation? We have prepared a selection of 6 accommodations in France that combine sustainable tourism and unforgettable experiences. Your next ecological
mai 16, 2023
Des articles similaires
Parce qu'on peut se faire plaisir en toute bonne conscience !
6 steps to prepare your eco-responsible road trip with peace of mind
Une vieille coccinelle bleue sur une route entourée d'arbres Want to explore the roads for your next holiday? For a change of pace from the usual road trip planning tips, we've put together an article on how to make your next road trip a little more
juin 23, 2022
#FLIGHTSHAME – Is the plane really the big bad wolf?
This idea of article, on the ecological impact of the plane, I had it as of the launching of Ethik Hotels, since then I listed enormously of articles to have it documented. At the end of November, I have to admit that the draft article has not moved
Where to go by train in Europe?
Travel by train is more than a journey, it is an adventure in itself. A moment that is an integral part of the journey. It's an opportunity to let yourself be carried away, to enjoy the landscape. We have neglected it for a few years, but today Marie

Freighter World Cruises
Specialty Cruises
Transatlantic
Transpacific
South Seas & Coastal
Before You Sail
Press & Guest Stories
Q&A Freighter Guide
Reservations Info.
Contact Page
Subscribe to the Club
Special Discounts
About Maris
Aranui Promotions for 2023 and 2024
Great Lakes Tramping
Two Ways to Australia
South America
GoNOMAD Travel
Inspiration and links to plan your trip.
Freighter Travel Costs and Questions
Travel by Cargo Ship: What You Should Know about Freighter Travel
By R.F. Ahern, "The Freighterman"
LISTEN TO OUR FREIGHTER TRAVEL PODCAST EPISODE
Remember the old stories of adventurers who would hop a cargo ship to get to an exotic port of call, traveling like a sailor or Merchant Marine? Well, the good news is that it's still possible. Travel by cargo ship continues to interest our most curious and intrepid readers.
Freighter Travel is Popular
You can travel from one port to another or around the world by freighter. It's relatively inexpensive (compared to other cruise ships) and easy to do as more and more freighter companies come on board to offer passenger service.
Freighter Travel
Most freighters only have room for a limited number of passengers, and, while you won't be bunking with the crew anymore, traveling by freighter is still enough of an alternative mode of transportation to keep regular cruise tourists standing in the buffet line.
Your accommodations will be quite adequate–sometimes even a reconfigured Captain's berth! – and all your meals while at sea will be provided. But unlike a regular cruise ship, you won't find an onboard disco or gambling casino.
On the other hand, you may have more than one-night playing cards with the crew or sitting quietly on the deck watching the stars. Some freight ships have swimming pools!
Check out these FAQs on freighter travel , provided by R.F. Ahern, "The Freighterman," who has traveled around the world and then some by freighter ship. Then hop a freighter and sail the seven seas like a real voyager!
WHERE CAN I GO BY FREIGHTER?
You can travel from just about any major port in the world to any other port. Some freighters also go to places you've never even heard of. Most lines have regular routes and transatlantic crossings. Frequently you can catch a "tramp" that has no fixed ports of call. Americans cannot travel between one U.S. port and another. From South America to Asia, the ships cross all of the world's oceans.
CAN ANYONE TRAVEL ON A FREIGHTER?
No. Usually, the upper age limit is 79, the lower is about 5 years. These upper and lower limits may vary from one shipping company to another. If you are over 65, you will generally be required to get a medical certificate from your physician certifying you are fit to travel. Pregnant women are usually not permitted.
If you have difficulty negotiating stairs, this will also preclude you from travel on a freighter. Since all of the passenger-carrying containerships are sailing under a foreign flag they are not subject to American laws requiring accommodation of disabled individuals
HOW LONG IS A FREIGHTER VOYAGE?
The average length of a freighter voyage is 40 to 50 days, though there are some shorter trips available last a couple of weeks. A roundtrip from the U.S. West Coast to Australia/New Zealand and return takes about 46 days. An around the world voyage lasts generally 80 to 100 days or more. Hong Kong China to Los Angeles USA, has an estimated average time between 18 to 20 days of transit port to port.
A westbound voyage from Los Angles, CA. to Hamburg , Germany is about 41 days.
CAN I TAKE A SEGMENTED CARGO SHIP TRIP?
Many people do not like to take a roundabout freighter travel voyage, having neither the time nor the money. Segmented trips are possible with a stopover in port for as long as you want. You can resume your voyage or fly home by plane. These kinds of voyages are popular with people who only have a couple of weeks to travel, and only want to spend some it at sea.
HOW MUCH DOES IT COST TO TRAVEL ON A FREIGHTER?
Travel by freighter, the average cost of a voyage is just about $100.00 US per day, for a single person traveling in a single cabin. It is always more expensive for a single to book a double cabin and always cheaper per person for double occupancy of a double cabin.
There is an additional charge of about $262.00 for deviation insurance and a $12.50 customs charge per person departing or entering the country. Keep in mind that more than one owner/charter may have vessels on a given route. The fare charged by different owners on the same route can vary considerably. Shop around.
Historically, German owners have had a two-tier pricing system, with euro prices lower than the prices quoted in US dollars. If you want to convert euros to dollars, you can use a currency converter. I have been advised that American agents are striving for a single pricing system so that the cost of a voyage is exactly the same for a given ship, regardless of where the traveler calls home, or currency of payment.
HOW DO I BOOK A FREIGHTER VOYAGE?
Most travel agents do not book freighter voyages. You will have to book through an agent that specializes in freighter cruises or directly through the ship's agent/manager. Remember that there may be voyages available that the travel agent is not advertising on the Internet or elsewhere. If you want to go on a particular voyage, ask the agent what they have available. Remember also that not all agents offer the same voyages.
WHEN SHOULD I MAKE MY TRAVEL ARRANGEMENTS?
Unlike an airline, you cannot call your travel agent on a Friday evening and expect to leave on Monday (except for hopping a Tramp Voyage–covered later). Allow several months to plan your trip. I usually start early in January to arrange for a mid-April departure. However, some routes are very popular and you may have to arrange for your voyage many months ahead of your desired departure date. While some freighters depart on exact date and time, others have a window for departure. Be flexible.
New offerings are becoming available every month, so it is possible you can schedule a trip on short notice, but it is better to plan far in advance. Remain flexible with your travel plans. I recently booked a voyage only to be notified the ship I was to board in Los Angeles had grounded and would be unavailable for more than a month after my planned departure date.
Luckily, I was able to hop another ship leaving a few days earlier than I had planned.
WHAT IS A FREIGHTER TRAVEL OPTION?
An option is a period of time within which the pre-payment of a portion of the cost of a voyage must be made. Once your travel agent tenders your voyage, your agent will ask for payment of $500.00, to be paid within a couple of weeks, if you live in the US, to secure your cabin. Full payment is due usually 60 days before the ship's departure.
If you live in Europe it is customary to be required to make a deposit equivalent to 25% of the cost of the voyage. One agent told me that it is customary in some European countries for the agent to expect payment in full once you have contracted for a voyage, even if you are required to cancel the trip.
WHAT IS A TRAMP VOYAGE
Tramps are cargo ships that have no fixed schedule or ports of call; they go where the cargo is and drop it off where it's supposed to go. Often, tramp voyages have passenger rooms and travelers can book them. The advantage is that you can get a cheaper voyage to a remote destination at the last minute.
The downside is that you might not be able to get away from that port until another tramp comes along. Tramp voyages are often listed in booking agency's "Last Minute Specials."
WHAT SIZE OF SHIP IS BEST?
Having traveled on small container ships (those carrying 1,000 or fewer containers, under 15,000 d.w.t. and about 485 feet) and large ones (4,500 containers or more, over 63,000 d.w.t. and 950 feet in length) I much prefer the former. Traveling on large ships is like being on a cruise ship. By this, I mean it is very stable. The majority of the time you are unaware of the fact that you are at sea!
So, if you like the feel of the sea, think small. Another potential disadvantage of a larger ship is the possibility that it may berth at a newer pier and thus, it may be inconvenient or far away to get from the ship to the port city (for example, the Port of Kaohsiung, Taiwan ).
Large ships obviously have larger engines. Accordingly, the engine air intakes, usually on the "A" deck, generate a lot of noise outside of the vessel. These large engines produce a lot of carbon discharge, making decks D and E, where passenger cabins are usually located, quite dirty.
Video: What's It Like Inside a Cabin on a Freighter Ship?
CAN I WORK ON A FREIGHTER FOR ALL OR PART OF MY PASSAGE?
The answer is simple. NO! Sit back and enjoy the ride.
SO WHAT CAN I DO ON A FREIGHTER?
Remember, that a freighter is a working ship and passengers are secondary. Thus, there is no such thing as a cruise director or any planned activities other than watching a VCR or doing your laundry. But there's plenty of time to read, get some sun, hang out on the bridge. What is life on board a freighter trip like? What is the daily routine?
Meals are something I looked forward to as they provided an opportunity for some interesting conversation with the ship's officers. Some ships have pools, often below the main deck. One smaller container ship that I was on was only able to fill the pool half full to prevent the water from sloshing out in rough weather. Bring plenty of books or your Kindle filled with reading.
You can buy all the beer and hard liquor you want to mellow out, tax-free. But, don't expect to find your favorite Scotch or Rye whiskey on board. Selections are limited, but there is enough booze on board to keep any hardcore alcoholic happy.
WILL I GET SEASICK?
Could be. Unlike cruise ships, there are no stabilizers on a cargo ship voyage. Accordingly, there can be a significant amount of pitch and roll, depending on the size of the ship, the amount of cargo, and the weather. Most of the time, waves do not exceed 15 feet (about 3 meters), usually less.
There are two things to remember about being seasick: You feel like you are going to die and then you realize that you won't! As a general rule, the bigger the ship and the more cargo aboard, the smoother the "ride". I recently sailed on the Cho Yang Atlas, a 965-foot, and 4,500 T.E.U. container ship and was not even aware of the fact that I was at sea.
CAN I BRING ELECTRICAL APPLIANCES?
All ships have a 220-volt power supply. The U.S. standard is 110 volts. Accordingly, you should check to see if your computer, razor, radio, etc., have a 110-220V-option switch. If not, you will need a converter. If you are from the U.S., you will need a plug converter (square to round prongs, but you can usually find one on the ship). A small, portable, AM/FM/SW radio is nice to have along, so you can stay in touch with what's going on in the world.
WHAT CAN I BUY ON-BOARD?
Cigarettes, beer, soft drinks, toothpaste, and the like. All transactions are in U.S. dollars, no checks, or credit cards; often the price of these items is quoted in the currency of the country of registry or vessel ownership, but there may be exceptions. There is no tax on items purchased on the high sea, however, the ship's "slop chest" is locked while the ship is in port.
WHAT SHOULD I PACK TO WEAR?
It depends on where you are going and the time of year. Attire is very informal. Jeans, T-shirts, and shorts will work. Leave your coats and ties at home as well as any fancy dresses, unless you want to wear them ashore. Rubber-soled shoes (not boat shoes) are a must. Leather-soled shoes should be left at home. Since shoes are removed in all carpeted areas of the ship they should be easy to take on and off. This is important as often the deck is wet or has residue from the engine's exhaust.
IS A FREIGHTER NOISY?
Not really, unless you like to hang out in the engine room. There is a much higher noise level than on a cruise ship, but, like vibration, it is minimal.
One exception is the noise generated by the engine intake fans located on the main deck or first deck. Engine exhaust noise is felt and heard on large ships, though not to the extent that it is annoying.
WHAT LANGUAGES ARE SPOKEN ABOARD SHIP?
English, but not necessarily American English. On my last cruise, the Belgian Captain spoke excellent English, but the Ukrainian officers had limited ability with English. Most of the Filipino crew had a decent command of the language.
WHAT ABOUT SHIPBOARD ETIQUETTE?
All members of the ship's crew are addressed as "Mister" unless they tell you to call them by their first name. Do not go on the bridge without asking for permission. Usually, passengers have access to the bridge at all times.
The only exception may be during the period the harbor pilot is aboard. As you will be in an entirely new environment, it will take a few days to get a feeling for the ship and its crew.
It is a good idea to learn the name of all officers and crew (there are only 17-20) as soon as possible. It is also recommended that you learn a few words or phrases in the native language or languages of the crew members.
CAN I BRING MY PET?
No. However, you can ship your four or five favorite polo ponies from here to there in a container! Of course, the owner is required to have them accompanied by a trainer/keeper, and they will be subject to quarantine regulations.
WHAT ABOUT VISAS?
Check with your travel agent to be sure of the visa requirements of the various countries. Non-US citizens must have a visa to enter the United States by cargo ship. Australia requires a visa for all foreign nationals arriving by ship. Ditto for China , but not Hong Kong. The fact that you never leave the vessel is of no consequence. Most countries do not even bother to stamp your passport, though they do check it.
It has been my experience that the Captain will ask for your passport after you board and you may be invited to his cabin for a "chat" with immigration officials after docking, though in this is not the case in most large ports, such as Hong Kong.
Again, it depends on where you are going. No immunizations are required for travel between Europe, the U.S., Canada , and Australia. However, for the transit of either Panama or Suez Canal, you will need an inoculation for yellow fever and cholera. In the U.S., these will cost $50 to $60 each. To find physicians or clinics in your area, call your local Public Health Department. Your travel agent can advise you as to the inoculations you will require.
RECOMMENDATIONS
Plan what you are going to need on your voyage; bring a short wave radio, DVDs, reading material, a camera, or whatever. A laptop computer makes for a handy companion. The ship might have one available for your use, but don't count on it.
Once your ship leaves port, that's it; there is no going back. Ships have many stairs and they are steep, so hold on at all times. A few have elevators. After a couple of days (weeks) you will get used to them (smile)
When booking a cabin, get one as high as possible in the superstructure, assuming you have available options. If you do not, containers will block your forward view. Almost always cabins are outside with a view forward, port, or starboard; some have two views.
Of course, the downside to higher cabins is that you will have to go down several flights of stairs to get to the officer's mess, which is usually located on the poop deck (one deck above the main deck on ships not stowing containers aft of the superstructure) or the main deck. Usually, passenger cabins are on the fourth or fifth deck.
Visit this great updated 2020 Freighter Travel site
Tipping is optional. Other than the mess steward, there is no one to tip other than the cook, and then only if the food is exceptional. The steward may make up your bed and empty your wastebasket daily; then again, it might be only on a weekly basis, so tip accordingly, if at all.
If you need information about shipping cargo, such as your car (in a container), household goods, etc., here is the place to start to get information. Cargo can be transported on the same vessel you travel on, however, you are probably better off shipping with the line usually used by the freighter forwarding company.
Freighter Travel in South America

Zen and Temple Stays in South Korea - November 13, 2023
More Gadgets and Gizmos You Just Might Love - November 4, 2023
Glenwood Springs Colorado Has So Much to Enjoy - November 2, 2023
59 thoughts on " Freighter Travel Costs and Questions "
I was looking at a short trip from Brisbane Australia to New Zealand in the North Island/Auckland.,Tauranga in September..are there many options to do this and do I have time to do this?
"These faqs are helpful if you ask me. They answer all the questions that one might have, so I am delighted that I read all about these faqs and whatnot. "
Great info.,worth the read.
You post is not originally this taken directly from Cargotravel.com
Travel by cargo ship with dog with cargoholidays. No. However, you can ship your four or five favorite polo ponies from here to there in a container! Of course, the owner is required to have them accompanied by a trainer/keeper, and they will be subject to quarantine regulations
How may I travel between US NY-NJ Ports and Iran Ports? any experience, recommendations, or guidance?
Very doubtful you can do this on a freighter. Too many restrictions plus Covid.
thanks for this article. Very helpful. Would love information about How to get to the US (east coast) from Sweden. (Im in Stockholm). Any freighters still leaving from Gothenburg to the US that accept passengers? or we have to find another out- port going across the Atlantic? thx Ewa
I am wanting to go Capetown SA from the US. I live in the Baltimore Washington area with that be possible
do they have ship longbeach to manila
can one take a dog/pet with you on a container ship? i am trying to find an alternative to putting my dog on a 24 hour flight.
No, you can't bring any pets on a cargo ship. NO.
I think you need to be a little more clear. Maybe something like "the one I went on does not allow it" or "Its a standard that every single cargo ship I know of does not allow it".
When I read your answer it makes me believe that your just saying no to the cargo ship you have been on and other companies may allow it. But then again I know less than you about this industry… in fact I know nothing.
Finding a cargo ship is the last effort I have before either giving up my 2 dogs or chartering a private jet just to move them to south America from the US. No airline will take them and you can not drive it.
"No, you can't bring any pets on a cargo ship. NO."
How could it possibly be any clearer that pets aren't allowed on cargo ships?
The guy posting this article is an expert on cargo ships… and I think it's pretty clear where he says: NO you cannot bring pets onboard the cargo ship. As for shipping your dogs via the airline, I'm not sure why it would be a 24 hour flight – can't you put the dogs (per standard procedure) in the dog crate area of the plane, and be flying on that same flight, which will NOT take 24 hours?
what is the point travelling like this? This is the most expensive way, not cheap at all.
Hi I am looking for a cargo freighter to travel from South Africa to Australia with motor bike at the end of 2022?
Back in 1971 I took a cargo ship from South Africa to Australia with my BSA Bantam on which I actually ended up going round the world. i was allowed 40 cub.ft in the hold as accompanied 'baggage' and my bike was approx that size. It actually went in a room, never in a crate. And that was true of: Bombay to Mombasa; S. Africa to Australia; Australia to nZ; nZ to Singapore and Bangkok to Hong Kong. I was always a passenger. What the conditions are nowadays I know not. But good luck.
A FOURTY CUBIC FEET BSA BANTAM – Really? My ex-Bro-in-Law worked Tankeres as a Second Officer back in the day for SHELMEX in their first SUPER TANKERS and both my sister and sometimes his Mum and Dad travelled with him. I believe 'the missus' went free but Mum and Dad had to pay. My son was an Officer i the RAF for eight byears and I used to visit heim regularly [I was myself and ex-EArmourer Sergeant] for the odd weekend. Atbthe time [the late 90's it cost nhim the princely sum for rather excellent Full Board and Lodgings for me from Friday Evening to Monday Morning ££5.00 aand bar prices wer about 1/5th and probably still are of normal Pub Prices. I monce went nto mthe Officers Mess New Years Eve Party. It had to be experienced to be believed – a WHOLE BLOODY FUNFAIR for starters. Talk about the AIR STAFF letting their hair down on the Bumper Cars!!!!
Are there any cargo ships taking passengers from Southern Africa to Australia?
Is it safe for a woman over age 60 for a voyager? Are most ports are safe to travel to during the day?
I have the same question and don't see any answers
How reliable is the Satellite Hotspot? Is it safe for a woman over 60 to travel solo? How do you find out the layout of the ship before choosing the cabin?
No need to play the gender card. Everyone is welcome subject to their age limits, and if it wasn't safe, they wouldn't go.
Thank you for this article. I was especially interested in the difficulty of moving around the ship. As a former navy man I forgot just how hard it was to go up and down the stairs. At my current age, I do not believe I could do that much anymore. Too bad.
This was an interesting article. I recall a long time ago hearing about such methods of travel and must have just forgotten about it. I was just reminded in an old movie. There were a lot of good comments that answered some questions. I also watched the video of the fellow showing us his room. It looked quite adequate and not at all cramped. I'm 72 years old but I don't look it and I'm in good physical condition. I did read that some of these companies do have age restrictions, and I can understand why. But going up and down some steep stairs isn't an issue for me and I do swim every day in my pool. Getting a certificate for this from my doctor wouldn't pose a problem. I have to say that taking a cruise on a regular cruise ship has had no appeal to me. I've watched videos and talked with family who do that and it's just not something I want. They seem way too crowded and just not for me. I do however enjoy a nice Hindricks and tonic, smooth jazz, and interesting conversation. Those things seem to be plentiful on one of these ships. I would have to bring my own Hindricks (gin), my laptop, some reading material and maybe my Xbox. It all sounds much more interesting to me than the alternative. Going up on the bridge, conversations with the Captain and crew, that all sounds great. I'm glad I found this article.
Who or where can I get detailed info on what freighter ships offer this service from Los Angeles to Manila/Cebu Philippines? I don't even know where to start. TIA for any info on this subject!
I'm in the same Boat, no pun intended. I want to go to the Philippines from either Portland Oregon, or Seattle Washington but can find no one who ships there. I cannot believe no vessels travel from Major US Ports such as Portland and Seattle. Any help you can give us would be greatly appreciated. Thank You, Mike
HOW OLD is this article?? Its telling people to bring videotapes to watch and talked about the cost of film. How many people use a film camera anymore, 1 out of a hundred? Who has videotapes lying around?!?!
Yes, that story was published in 2000, but we have edited the copy so it's been updated for 2021. Thank you, dear reader.
You are so polite to some of these commenters.
Many tnx for the response. Can you please update what online services like wifi and email are available???
Vickie and Paul say: what are you doing looking at cargo ship cruises? If that's you… Please write. Paul
Hi I am looking for a cargo freighter to travel from Vancouver to China the shortest route cause I can't take flight due to my conditions. Thanks
Hello Zoey, Did you make it from Vancouver to China by ship? I'm trying to do the same trip. Would like to know more.
Thank you so much!
I am hoping to travel from the Seattle area to Costa Rica on a cargo ship… can anybody tell me if the ports in Costa Rica are open now (August 2020) and how can I travel in one of these ships? Thank you for your help!
I had no idea that from Europe to the US, shipments can take about 41 days. Since we just started offering an online shipping option, I wonder if we should look into a contract with a port agent to help us get our products shipped without too much delay between getting an order placed. I would imagine it would be easiest to get a warehouse in the countries we will ship to and then fulfill orders from those warehouses.
Do cargo ships have internet access? Thanks
yes they almost always do. But it might be slow and it will cost money in most cases.
Hey R.F. Ahern and fellow boaters! Thank you for the article I really enjoyed reading it and I did not know that you can travel on a cargo ship! That's really amazing. Me and my husband have a world travel vlog called Dawn Hunters where we post our sailing adventures and also tips for travelers (well, currently we are fixing our 1985 steel motorsailer, so there is much more boatyard adventures for now). I've just started special series for aspiring digital nomads and posted a video called Digital Nomad Series – How to Travel for Free and Get Paid – Hopscotch the Globe on a Boat about crewseekers so you might want to see the video if you are looking into boat travels – they have super cool and unexpected opportunities for cheap or even free travels on boats. They do NOT have cargo ships over there, but maybe not everyone here wants to go on one? Anyways I thought that might be useful for some people!
https://www.youtube.com/watch?v=yTpW5uIJE7E
Also would love to collaborate on the blog/vlog to make an interview or a podcast for some interesting "boaters" stories if you are interested – shoot us an email.
Thank you for sharing! Dawn Hunters
Wow, I never knew this! I wish I were not so prone to seasickness, this sounds incredible. I would definitely go for the experience, the opportunity to visit other countries and take in the sights and sounds, plus the operations of a cargo ship are seriously impressive.
I am trying to get to Southeast Asia from Saudi Arabia. I am trying to leave in May. Because of COVID the airlines are grounded. Is there anyway I can book on a cargo ship?
great site thanks for all the info. I am looking to go from Barcelona to USA May of 2021, thanks in advance for any help
I have read that one can't go to Hawai'i, Alaska, or any of the US insular terretories (Guam, Northern Marianas, American Samoa, Puerto Rico, USVI), by freighter because US-flagged freighters don't take passengers, and foreign-flagged freighters (try saying that three times fast!) are not allowed to take passengers (or cargo, for that matter) between US ports.
However, would it be possible to take a freighter to these places from a Mexican or Canadian port?
Not that I'm a professional traveler, but why pay over $4k to travel in less luxury, and for over a month? You could go an an actual cruise for that money, or if you're purely looking to travel, fly for a whole lot less. Is it just for the experience?
JR, I think the appeal of freighter travel is that you don't have to deal with the huge crowds on a regular cruise ship, if you just want time to write, think, look at the ocean and chill totally, that's the attraction. Yes it's costly because the cruises are longer!
Some of us hate to fly.
Outside of the mental/health appeal of slow travel, it is much more environmentally friendly (as freighters carry cargo regardless of passenger, so your journey is essentially carbon neutral). Additionally, it is more expensive than a flight, but you're also paying for several days of lodging and food.
I think some people are "simple" and don't want luxury or to be pampered. I learned a lot about myself and personality over the years. I hold multiple college degrees—including a post-graduate degree in business. However, I learned and realized that I am happiest and most satisfied working on blue collar skilled trade industries. I learned that I don't like suits and ties. I don't like snooty people. I don't like all the pomp and circumstance of luxury. I enjoy being around everyday working people. I think it will always be that way no matter how much money I have. I feel out of place in luxury places, but I feel right at home around everyday people. I love quiet and having lots of reflection time. I wear working man's jeans and work boots everywhere I go. I think that living with humility and humbleness makes me feel comfortable.
Are there often any medicines not allowed on freighters?
lookin to travel from Miami to Portsmouth any ideas of cost and travel time
What about wifi?
Forget about wifi!
If one must, one can always bring a satellite phone or a satellite modem. With a satellite phone you pay per minute. With a satellite modem you pay for data. Both can be expensive so I highly suggest you not use, say, a satellite modem to watch YouTube videos or Netflix, but you can do email or chat or even place a phone call via GooglePhone or free VoIP Calls top actual phone numbers via TextNow.com and you can link your laptop to it!! So, you don't have to be fully off-line. Or you could, if you must, here's a "low-cost" option: https://satellitephonestore.com/catalog/sale/details/iridium-go-252 No, I don't work for them. lol -but it's the type of thing I've seen. Good for emails and chat or iMessaging. Just don't do big Powder Puff attachments. lol Enjoy!
Did the Satellite modem or phone work out as you expected? Is it reliable? Which part of the world did you travel to? Does the cargo ship has wifi for their staff or captain?
I'm planning on a move to Japan and would like to know what freight ship companies handle transit between the U.S. (Port of Seattle Washington) and Japan. Unlike people doing really early planning for a trip later in the year, I'm aiming to make my move in a very short period of time (1-2 weeks). My last concern is if there are any direct shipping routes between the U.S. and Japan. I'd prefer as direct as possible for the quickest trip. I'm certainly not worried about finances.
How can i travel from Toronto to india by frieght
Put your car on the ship. Then you get on. There you go.
I traveled from Japan to southern California in summer 1985. From the above article now in the age of Internet, it looks like you have to (1) find what cargo companies travel your routes, (2) contact each one to get availability/price/procedure, (3) take the trip!
How can I travel one way from the US on a cargo ship, and take my own car on the same ship? I'd like to travel from the north-east US coast (possibly New York,…) to a northern port in France, Belgium, Netherlands, or Germany.
Leave a Reply Cancel reply
Your email address will not be published. Required fields are marked *
Insert/edit link
Enter the destination URL
Or link to existing content