And start your weather experience
Log in with Facebook
Log in with Twitter
Log in with Google+
Arrive Safely to your destination every time with the best road trip weather planner app
"A very effective travel tool. Very helpful in navigating our film crews around the United States and making route changes based on weather conditions nationwide!"
- Ignite Movie Studios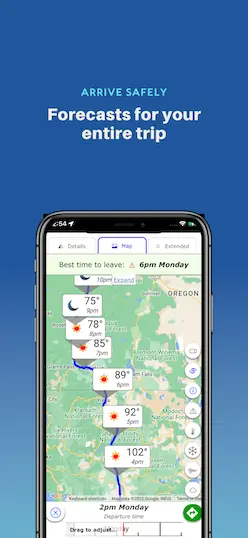 The Best Road Trip Weather Planner App The Best Road Trip Weather Planner App
Get the weather forecast for your entire road trip.
View forecasts on the map to see if there's snow in that high mountain pass, or flash flooding across that lonely desert, all at the same time.
Weather Along Your Driving Route Weather Along Your Driving Route
Every forecast is adjusted to show the road weather precisely when you'll be driving through each location.
Live Doppler Radar and Traffic Cameras Live Doppler Radar and Traffic Cameras
View livehighway camera images for locations along your trip to see live weather conditions for yourself.
Travel Forecast Travel Forecast
Drag along the time slider to change your departure time and instantly see how the weather forecasts change at different times of day. Perfect for road trips with flexible schedules.
Have You Wondered About Finding the Best Time to Leave? Have You Wondered About Finding the Best Time to Leave?
Not sure what time to leave? The departure assistant will suggest an ideal time to start your trip. We'll find the ideal weather forecast to ensure a safe trip.
22% of all driving accidents are related to weather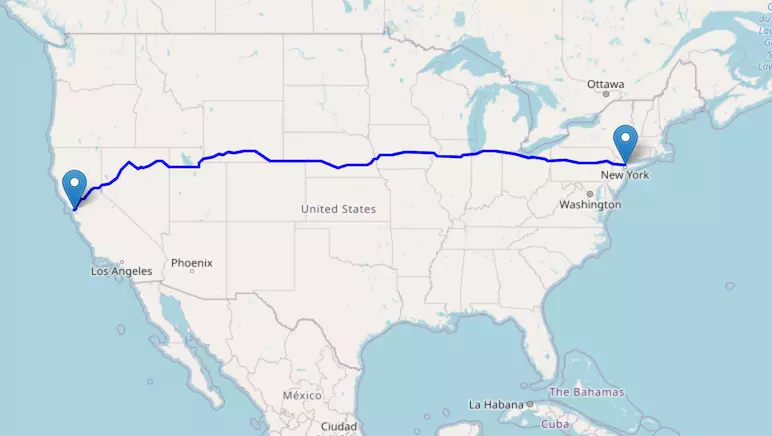 What's New?
We now provide interactive highway maps for all major interstates in the US and Canada!
Trusted by All Kinds of Travelers for Their Road Trip Travel Needs Trusted by All Kinds of Travelers for Their Road Trip Travel Needs
Powered by Weather Route technology
Trusted & approved by the Innovative GEOINT Application Provider Program (IGAPP) for secure government devices.
We take privacy seriously. Your data is safe and will never be shared.
"The first app I open after I order a load. Easy steps, I can put in all my delivery addresses. I love it."
"I drive to Tennessee almost monthly. Outstanding reports. With GPS this is unbeatable."
- Dennis Ditinno
Check Weather Along Route Check Weather Along Route
- Parents taking families on trips between cities.
- Truckers and commercial crews driving for work.
- RVers and road trippers visiting a nation's cities and parks.
- Motorcyclists looking for fun day rides.
- Professionals wishing to get the most from their business trips.
... and anyone with a passion for travel and a preference for careful and intelligent planning.
Our reports for traveling weather driving conditions will always keep you on course.
Download From Your App Store Download From Your App Store
"This works great for me as a truck driver to let me know what kind of weather I am heading in to and if I need to re-route. It's also very accurate."
- Preston Tanner
"Always accurate! Helps to determine what route I'll take on a road trip!"
- Dawn King
76% of weather-related fatalities involve wet pavement
What do we provide that sets our highway weather reports apart from our competitors what do we provide that sets our highway weather reports apart from our competitors, stay safe, informed, and on schedule stay safe, informed, and on schedule.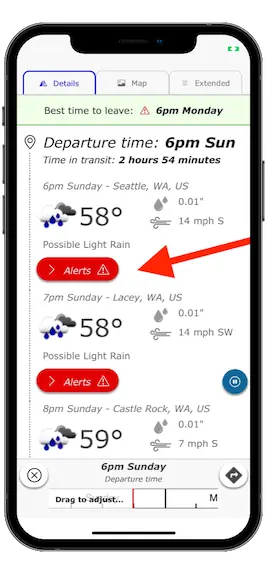 Highway Weather keeps you abreast of ...
- Moment-to-moment weather changes.
- The best time to hit the road.
- Every piece of relevant weather info at every stage of your trip!
Our technology streamlines your travel logistics by displaying real-time weather updates right alongside your trip route. It's never been easier to plan your routes, maximize efficiency, and dodge the highway delays that come from sudden inclement weather.
We even customize the weather forecast for your needs. For example, if you're looking for trucking weather forecasts, we'll tailor the results to specially suit your vehicle, such as highlighting wind speed in our results.
Compare Routes and Find the Best Time to Drive Compare Routes and Find the Best Time to Drive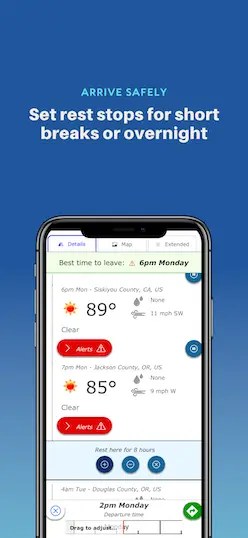 A good travel weather app recognizes that you're looking to avoid hailstorms and flood warnings. A great app knows you're also considering where you'll spend the night, stop for lunch, drop off a shipment, or encounter the least amount of traffic. Highway Weather gives you the ability to add stops along the way and receive departure time recommendations that take into account the forecasts for the days ahead.
Our app allows users to observe and compare multiple route options, compare forecasts, and ensure that your trip itinerary meets all the needs for your road trips.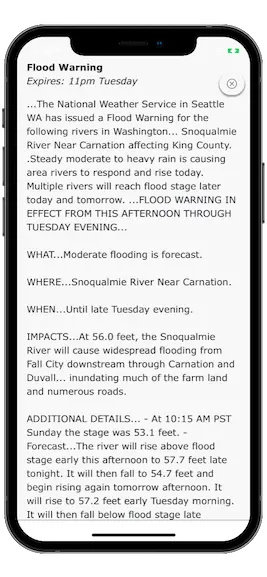 If you're planning your trip in advance or have a flexible departure time, use our interactive slider to adjust your departure time. Weather forecasts will update in real-time as you adjust the slider, giving you immediate feedback about weather conditions at different times in order to find the best conditions for travel.
Leverage a top-caliber weather app for travel planning that optimizes your trip and gives you as many clear sky days as possible!
Make Real-Time Adjustments Using Live Forecasts Make Real-Time Adjustments Using Live Forecasts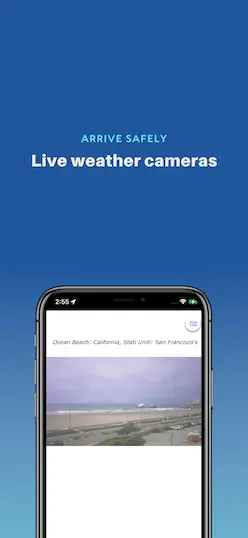 Highway Weather is the best weather app for traveling. Our interactive features provide ongoing updates for road weather information based on your specified arrival and departure times. You'll know when to stay on the road, when to get off the road, which road to take — and where to steer clear of debilitatingly bad weather. As you proceed, our app uses traffic cameras, forecast data, and weather radar to alert you to temperature, visibility, precipitation, wind speed, and many other relevant details.
Get to Your Destination — and Arrive Safely! Get to Your Destination — and Arrive Safely!
Highway Weather streamlines your travel plans by showing you all options for the best and most efficient routes. You will know exactly when and where you can expect to encounter weather that might pose a danger or inconvenience to your trip. We want to see you make it to your destination and return home with swiftness, comfort, and ease.
Since 2013, Highway Weather has continually developed and improved our features and design. With more than 100k global users, we've made a name for ourselves as one of the best travel weather apps available — complete with reliable, friendly customer support to answer and address any questions or concerns.
We provide free forecasts in addition to subscription features that proactively notify you of bad weather while you're on the road driving. The app is even a preferred weather app for secured government devices who choose Highway Weather for its advanced privacy and security features.
Install Highway Weather now — and prepare to get back on the road!
What Do We Provide That Sets Our Highway Weather Reports Apart From Our From Competitors? What Do We Provide That Sets Our Highway Weather Reports Apart From Our From Competitors?
Arrive safely with our travel weather forecast arrive safely with our travel weather forecast.
Our technology streamlines your travel logistics by displaying real-time weather updates right inside your drive. It's never been easier to plan your routes, maximize efficiency, and dodge the highway delays that come from sudden inclement weather.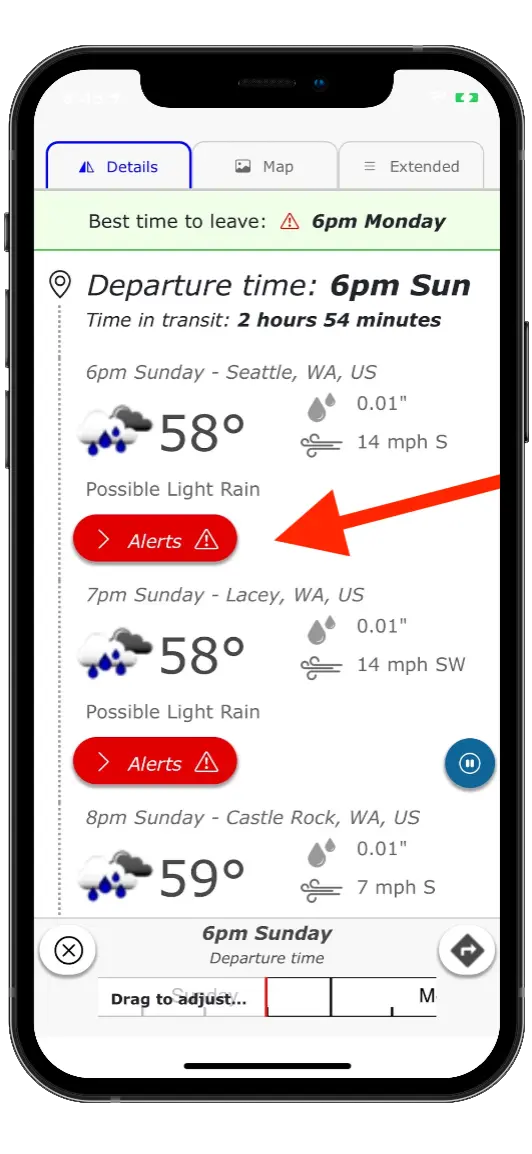 Leverage the best weather app for travel planning that optimizes your trip and gives you as many clear-sky days as possible! And be on the lookout for severe weather alerts that are especially dangerous.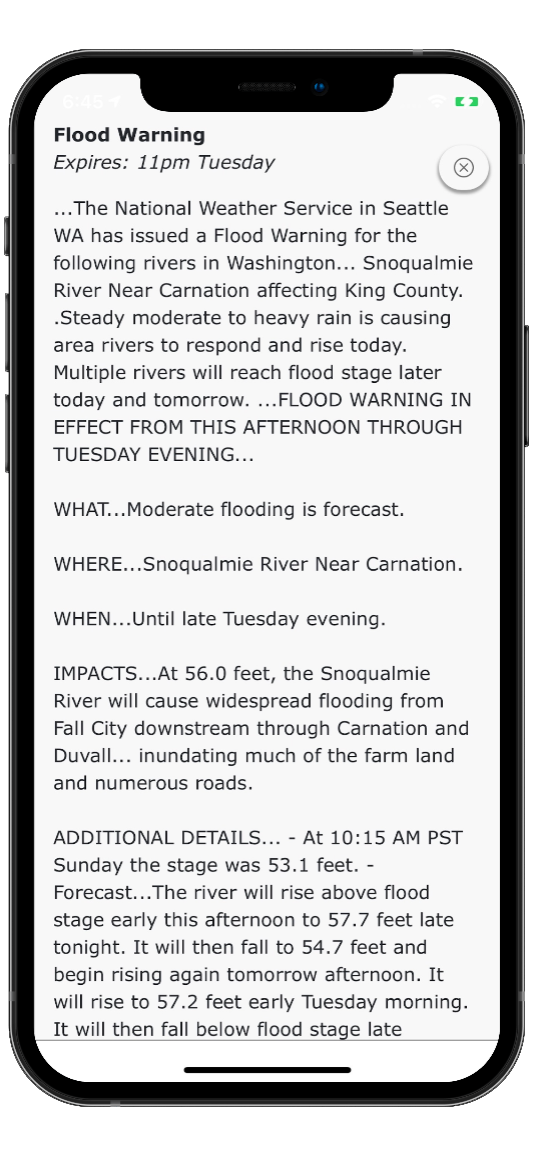 Highway Weather is the best weather app for traveling. Our interactive features provide ongoing updates for road weather information based on your specified arrival and departure times. You'll know when to stay on the road, when to get off the road, which road to take — and where to steer clear of debilitatingly bad weather. As you proceed, our app uses traffic cameras, forecast data, and weather radar to alert you to temperature, visibility, precipitation, wind speed, and other relevant details.
Highway Weather has existed since 2013, continually developing and iterating our features and design. With more than 100k global users, we've made a name for ourselves as one of the top apps of our kind — complete with reliable customer support to answer and address any questions or concerns.
Ready to Arrive Safely on Your Drive? Ready to Arrive Safely on Your Drive?
Download Highway Weather for free on Google Play or the App Store.
We Began Just Like You We Began Just Like You
Highway Weather was born of necessity.
It began in late 2012 with a simple problem: The app founder, Devan Stormont, was trying to visit family for the winter holidays. The drive was about 7 hours through "middle-of-nowhere" rural country with limited road and cell services. A series of rolling snowstorms were moving in a way that it wasn't clear whether the trip could be made without getting trapped in a storm. Existing apps and websites were not helpful in resolving the problem.
For the sake of safety, the trip was cancelled. Out of frustration, the first version of Highway Weather was created over the following weeks (and originally called Weather Route ).
At first, it was a hobby/personal app used to solve a personal problem and updates were made to fix personal annoyances. Over time, it became popularly adopted by many travelers and commercial users.
Since 2013, it's been our mission to ensure everyone can arrive at their destination safely.
Today, we do that by providing you the best road trip weather planner app on the market.
Wind & weather forecast Elektrostal
Daily forecast
Wednesday, nov 15, thursday, nov 16, friday, nov 17, saturday, nov 18, sunday, nov 19, monday, nov 20, tuesday, nov 21, wednesday, nov 22, thursday, nov 23, friday, nov 24, nearby spots (within 25 km).
Fryazevo 6km
Noginsk 9km
Imeni Vorovskogo 10km
Rakhmanovo 11km
Pavlovsky Posad 12km
Obukhovo 13km
Pavlovsky Posad 14km Weather station Live measurements
Look at our wind map to find more spots among our 160,000 spots.
Elektrostal popularity
Most popular spots in russia.
Have a look at the top kitesurfing, windsurfing, sailing, surfing or fishing spots in Russia
Additional information
Check the wind forecast for Elektrostal when you search for the best travel destinations for your kiteboarding, windsurfing or sailing vacations in Russia. Or use our wind forecast to find the wind speed today in Elektrostal or to have a look at the wind direction tomorrow at Elektrostal.
Severe Weather Warnings
GTA 5 Cheats
Wordle Today
iPhone 15 Deals
Upcoming Movies
Nintendo Switch 2
NYT Connections Today
Google Pixel 8 Pro Review
Weather Channel's road trip planner helps predict the forecast along your drive
Road trips are one of the ultimate summer activities, but it takes a lot of planning especially if you aim to head across the country. While you can map out exactly where you'll eat and stay and what to go see, plans can change if you come across unexpected weather. Instead of rolling with the punches, you can now attempt to make plan B if you get hit with bad weather by making use of a new The Weather Channel travel planner. In collaboration with Stamen Design, the road trip planner will show you the weather forecast for each stop you make along the drive to help you prepare or choose a new route entirely.
The road trip planner can be especially helpful if there are several different routes you can take from one city to another. "So let's say you're driving from New York to San Francisco, and you're trying to decide whether to go straight across or loop up or down a bit," the Stamen Design blog post reads. "This will give you a sense for whether it's going to be rainy or sunny when you plan to be in the middle of Nebraska."
To get started, simply type in your starting and ending cities. Click the plus bubble to add stops and the app will generate the predicted weather of that general location. You can also go into the details of each city to note what day and time you plan to leave to get the most accurate forecast. However, since weather predictions are not made for more than a week at a time, things can be a bit limited in that regard.
While the map won't tell you the best recommended route, it can help with knowing exactly what to bring on the trip. Still, like most weather forecasts, you can't always expect the predictions to be entirely correct. But for a free app that provides a useful insight, we don't see a reason not to use The Weather Channel travel planner. Unless, of course, you like the feeling of uncertainty or driving in a storm. After all, what's a road trip without some spontaneous adventures?
At the moment, the app is currently only available for travel in the United States. Sample your own possible trip here .
Black Friday deals are here and that means you can save big on many different things including kitchen appliances like a microwave. While many of us are using air fryers more than ever, it's still useful to have one of the best microwaves available for you to use. Some of the best microwave brands include LG and Samsung, along with KitchenAid. We've helped you by finding the best early microwave Black Friday deals and we've listed them all below. These include all the major brands along with some other options too. Check them out below and enjoy faster cooked food in no time. Best LG microwave Black Friday deals
LG is a big name brand for all manners of electrical devices. Responsible for some of the best TVs around, it's also found the time to make great microwaves and kitchen appliances like refrigerators and washing machines. If you want a stylish microwave with some cool features, LG is a brand to strongly consider.
You can learn a lot about yourself and your heritage through DNA. Where are you from? How did you get here? These are precisely the kinds of insights that AncestryDNA® can provide.
Learn about your origins and ethnicity, find relative DNA matches, and discover distant relatives -- maybe even some that are still alive. Pair your DNA kit with an Ancestry subscription to gain access to military records, news articles, old photographs, and much more.
Ring has made some of the best tech for the smart home over the last decade or so, with the Ring Video Doorbell being one of its most popular products. But Ring makes a lot of tech products for around the house, and with Black Friday around the corner, a lot of it is already starting to be discounted. Some of the best early Black Friday deals are on products made by Ring, and we've tracked down some of the best deals on Ring products you can find for Black Friday. Best Ring Doorbell Black Friday deals
Ring is probably best known for its video doorbells, placing several models on our list of the current best video doorbells. While these products see discounts frequently throughout the year, there's some more substantial deals currently available for Black Friday. Whether you're looking for something super affordable with an older Ring Doorbell model or some savings on a more recent release, these deals are worth shopping.

Weather in Moscow, Russia
Feels Like: 3 °C Forecast: 1 / -2 °C Wind: No wind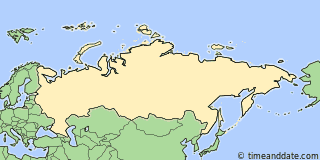 Upcoming 5 hours
See more hour-by-hour weather
Forecast for the next 48 hours
14 day forecast, day-by-day Hour-by-hour forecast for next week
Yesterday's weather
Light rain. Low clouds. 4 / 2 °C Humidity: 90%. Wind: 2 km/h ↑ from Southwest
More weather last week
Currently at nearby stations
Moscow - moscow / vnukovo: (29 km).
Low clouds. (1 hour ago)
Moscow / Domodedovo: (42 km)
Clear. (1 hour ago)
Kalinin/Migalovo: (167 km)
Light snow. Low clouds. (2 hours ago)
More weather in Russia
Forecast for the next 2 weeks
Detailed forecast for 14 days
Need some help?
Get Daily Travel Tips & Deals!
By proceeding, you agree to our Privacy Policy and Terms of Use .
The 10 Best Warm Weather Winter Destinations in the US
Caroline Morse Teel
Caroline Morse Teel is the Managing Editor for SmarterTravel Media. Follow her on Instagram @TravelWithCaroline .
Caroline joined Boston-based SmarterTravel in 2011 after living in Ireland, London, and Manhattan. She's traveled to all seven continents, jumped out of planes, and bungeed off bridges in the pursuit of a good story. She loves exploring off-the-beaten path destinations, anything outdoorsy, and all things adventure.
Her stories have also appeared online at USA Today, Business Insider, Huffington Post, Yahoo, Boston.com, TripAdvisor, Buzzfeed, Jetsetter, Oyster, Airfarewatchdog, and others.
The Handy Item I Always Pack : "Earplugs. A good pair has saved my sleep and sanity many times!"
Ultimate Bucket List Experience : Hiking Mount Kilimanjaro.
Travel Motto : "Don't be boring."
Aisle, Window, or Middle Seat : "Aisle (when the first class private suite isn't available)."
E-mail her at [email protected] .
Travel Smarter! Sign up for our free newsletter.
Sometimes, the promise of a warm-weather vacation is all you need to get you through those cold and snowy winter days. Fortunately, you don't have to travel far or spend thousands on long flights to find sunshine and hot temperatures. While the rest of the country shivers through frigid temperatures, these domestic destinations are practically tropical, even in the winter.
Personal finance site WalletHub crunched the data to find out where you should head for a warm-weather vacation in The United States this winter. The study compared 69 of the most populated U.S. metropolitan areas across six categories: travel costs and hassles, local costs, attractions, weather, activities, and safety. 
To be considered a warm winter destination as part of the survey, cities must have an average December temperature of 57 degrees or higher. 
These are the 10 best warm-weather winter destinations in The United States.
Las Vegas, Nevada
Keep pool party season going through the winter at Stadium Swim at the Circa Hotel in Las Vegas. All six pools are heated to around 100 degrees, so you can pretend summer never left. 
Aside from the beautiful weather, December is a great time to visit Las Vegas as the casinos go all out with holiday decorations.  
Average December high temperature: 60 degrees
San Diego, California
Experience all the fun winter activities without the frigid temperatures in San Diego. Despite the warm temperatures, you can still find outdoor skating rinks where you can spin around atop faux ice right on the beach. 
Average December high temperature: 66 degrees
The Ultimate Ski Trip Packing List
Austin, Texas
With almost 13 miles of trails, the Barton Creek Greenbelt is at its best during the winter months, when temperatures are perfect for hiking—not too cold or hot. If the nighttime temperatures are too chilly for your liking, simply head to one of Austin's many restaurants with heated patios to warm up.
Average December high temperature: 63 degrees.
Dallas, Texas
Dallas might not be the first destination that you think of for cycling, but the city has four major off-road bike paths to explore. Rent a bike and enjoy riding around the city when the sun isn't relentless. 
After, head to one of the city's many (heated) rooftop bars to sip a drink and watch the sunset. 
Average December high temperature: 58 degrees.
San Antonio, Texas
Strolling San Antonio's famous River Walk is lovely any time of the year, but it's especially magical November through January when over 100,000 lights bedeck the trees lining the path. 
Average December high temperature: 64 degrees.
The Best Destinations to Visit in December
Charleston, South Carolina
Throw your New Year's resolutions out the window if you plan to visit Charleston in the winter because this is the city's prime season for culinary festivals. During the end of January, the Charleston Wine Festival tempts people out of Dry January.
Or, visit the first weekend in March, when the Charleston Wine + Food Festival offers the chance to sample some of the region's best cuisine.   
Average December high temperature: 61 degrees.
San Francisco, California
If you're hoping to go whale-watching on your trip to San Francisco, winter is the best time to go. From December to May, you'll have the best chance of seeing the most variety of whale species. Don't worry—whale-watching boats will have heated cabins. 
Houston, Texas
If Houston's mild winter weather isn't hot enough for you, spice things up at the annual Hops n' Hot Sauce Festival , held on January 20. The event will have lots of local craft beer to sample, along with some of the city's best food trucks—so you can get a taste of Houston's finest all in one place. 
The Worst Airports in North America
Phoenix, Arizona
With average summer temperatures in Phoenix reaching over 100 degrees, winter is one of the most pleasant times to visit. The balmy 68-degree average temperature makes it much more comfortable to explore the Sonoran Desert or hike Camelback Mountain. 
Average December high temperature: 68 degrees. 
Los Angeles, California
Chillier ocean temperatures don't deter California surfers, who wear wetsuits and hit the waves. Even if you don't want to venture in, the winter can be a nice time to simply sit on the sand and soak up some sunshine in Los Angeles. 
You Might Also Like:
We hand-pick everything we recommend and select items through testing and reviews. Some products are sent to us free of charge with no incentive to offer a favorable review. We offer our unbiased opinions and do not accept compensation to review products. All items are in stock and prices are accurate at the time of publication. If you buy something through our links, we may earn a commission.
Top Fares From
Don't see a fare you like? View all flight deals from your city.
Today's top travel deals.
Brought to you by ShermansTravel
Exclusive: 7-Night Private Kenya Safari w/Game...
Odyssey Safaris
Santiago to Buenos Aires: Luxe, 19-Night...
Regent Seven Seas Cruises
Pennsylvania: Daily Car Rentals from Pittsburgh
Trending on SmarterTravel
Rivers and Lakes
Severe Weather
Fire Weather
Long Range Forecasts
Climate Prediction
Space Weather
Past Weather
Heating/Cooling Days
Monthly Temperatures
Astronomical Data
Beach Hazards
Air Quality
Safe Boating
Rip Currents
Thunderstorms
Sun (Ultraviolet Radiation)
Safety Campaigns
Winter Weather
Wireless Emergency Alerts
Weather-Ready Nation
Cooperative Observers
Daily Briefing
Damage/Fatality/Injury Statistics
Forecast Models
GIS Data Portal
NOAA Weather Radio
Publications
SKYWARN Storm Spotters
TsunamiReady
Service Change Notices
Be A Force of Nature
NWS Education Home
Pubs/Brochures/Booklets
NWS Media Contacts
NWS All NOAA
Organization
Strategic Plan
Commitment to Diversity
For NWS Employees
International
National Centers
Social Media
Wet Conditions Along Gulf Coast and Florida; Storm Impacting Alaska; Mild Conditions for Most of Country
Mild and tranquil conditions exist for most of the country through Wednesday. A system continues to track along the northern Gulf of Mexico with wet conditions across central Gulf Coast states and an increase threat of heavy rainfall for South Florida. Another storm near California will bring waves of moisture through midweek with rain and mountain snow. Wind and snow continue across Alaska. Read More >
Privacy Policy
Aberdeen, SD
Weather Forecast Office
*New* Travel Forecast (October 2015)
Storm and Precipitation Reports
Submit a Storm Report
Experimental Graphical Hazardous Weather Outlook
Snowfall Analysis
Observations
Local Storm Reports
Local Snowfall Reports
Local Ice Accumulation Reports
Observed Precipitation
Local Enhanced Radar
Local Standard Radar (low bandwidth)
Regional Standard Radar (low bandwidth)
Hourly Forecasts
Activity Planner
User Defined Area Forecast
Forecast Discussion
NOAA Climate Service
Event Summaries
Aviation Weather
Weather Briefing
Enhanced Hazardous Weather Outlook
Weather Radio
COOP Program
Text Products
Social Dashboard
Top News Archives
Travel Forecast
About Our Office
National Weather Service Travel Forecast - Experimental!
Winter will be upon us soon, and with that comes hazardous traveling conditions. we want you to be prepared and stay safe this winter so we are are testing a new webpage that will display our national weather service forecasts along south dakota highways and interstates. road segments are color coded based on forecast weather in 6 hour time intervals. selecting a road segment provides detailed forecast information. the forecast is for planning purposes only and you should call 511 or navigate to www.safetravelusa.com/sd for current road conditions across south dakota. this page is experimental so it is subject to change at any time. , ready to check it out go there directly by clicking on this link https://www.wrh.noaa.gov/wrh/travel/wfo=sds&layer=2 , or navigate to www.weather.gov/abr and find the link under local information or scroll to the bottom of the page and click on travel forecast., here are some quick instructions to get you started: , navigate to www.weather.gov/abr, find the travel forecast link, navigate through 6 hour time blocks, get details along road segments, set your own criteria, get a point to point forecast, additional help on this page, 1. navigate to www.weather.gov/abr.
Type www.weather.gov/abr into any webbrowser
2. Find The Travel Forecast Link
Find the Travel Forecast link by looking under the Local Information dropdown menu, or by scrolling to the bottom of the page and clicking on Travel Forecast under the Weather Forecasts section
3. Navigate Through the 6 Hour Time Blocks
Now that you are at the travel forecast page, you can see how the forecast is changing through time. Simply click on the 6 hour time blocks at the bottom of the page to see weather conditions for that time period.
4. Get Details Along Road Segments
Click on highway segments to get details about the forecast. You can also zoom in on the map to see additional highways.
5. Set Your Own Criteria
Use the left hand side menu to select "Criteria Customization". Use the slider bars to choose weather forecast variables based on values that are important to you. Click update! The colors of the road segments will adjust accordingly on the map.
6. Get a Point to Point Forecast
Use the left hand side menu to select "Navigation and Overlays". Enter your departure location and time, and your destination location. Click go! The map will zoom to the highways along your route, with the weather information included based on travel time. The point to point forecast is still in 6 hour periods, and will only display the currently selected time period for the estimated time that you will be traveling during that section. Sections of road that fall outside of that estimate will be grayed out.
7. Additional Help On This Page
Use the left hand side menu to select "Legend & Help". Click on common questions to see detailed answers.
Warnings/Hazards Local Storm Reports Submit a Storm Report EM Briefing Page
Weather Forecasts Aviation Weather Fire Weather Local Text Products Travel Forecast
Current Conditions Observations Observed Precipitation NWS Aberdeen Conditions
Climate Weather History Archive Climate Graphs and Data
Weather Safety NOAA Weather Radio
Office Activities Skyscanner Newsletter Social Media
US Dept of Commerce National Oceanic and Atmospheric Administration National Weather Service Aberdeen, SD 824 391st Ave S. Aberdeen, SD 57401-9311 605-225-0519 Comments? Questions? Please Contact Us.
Is It Safe in Moscow?
Stanislav Solntsev / Getty Images
When you visit Moscow , Russia, you're seeing one of the world's largest, and most expensive, capital cities . While there is a history of violent crime against foreign journalists and aid personnel in Russia, a trip to Moscow is usually safe for mainstream travelers. Most tourists in Moscow only face potential issues with petty crime, though terrorism is also a concern. Visitors should stick to the principal tourist areas and abide by the local security advice.
Travel Advisories
The U.S. Department of State urges travelers to avoid travel to Russia because of COVID-19 and to "exercise increased caution due to terrorism, harassment, and the arbitrary enforcement of local laws."  
Anyone exploring more of Russia should avoid "The North Caucasus, including Chechnya and Mount Elbrus, due to terrorism, kidnapping, and risk of civil unrest." Also, travelers should stay away from "Crimea due to Russia's occupation of the Ukrainian territory and abuses by its occupying authorities."  
Canada states travelers should use a high degree of caution in Russia due to the threat of terrorism and crime.  
Is Moscow Dangerous?
The Moscow city center is typically safe. In general, the closer you are to the Kremlin , the better. Travelers mainly need to be aware of their surroundings and look out for petty crime. Be especially careful in tourist areas such as Arbat Street and crowded places like the Moscow Metro transit system. The suburbs are also generally fine, though it is advised to stay away from Maryino and Perovo districts.
Terrorism has occurred in the Moscow area, leading authorities to increase security measures. Be more careful at tourist and transportation hubs, places of worship, government buildings, schools, airports, crowds, open markets, and additional tourist sites.
Pickpockets and purse snatching happen often in Russia, perpetrated by groups of children and teenagers who distract tourists to get their wallets and credit cards. Beware of people asking you for help, who then trick you into their scheme. Don't expect a backpack to be a safe bag bet; instead, invest in something that you can clutch close to your body or purchase a money belt . Always diversify, storing some money in a separate location so that if you are pickpocketed, you'll have cash elsewhere. Keep an eye out for thieves in public transportation, underground walkways, tourist spots, restaurants, hotel rooms and homes, restaurants, and markets.
Is Moscow Safe for Solo Travelers?
Large cities like Moscow in Russia are overall fairly safe if you are traveling alone, and the Moscow Metro public transit is a secure and easy way to get around. But it is still a good idea to follow basic precautions as in any destination. Avoid exploring alone at night, especially in bad areas. You may want to learn some basic Russian phrases or bring a dictionary, as many locals don't speak English. However, in case you need any help, there are tourist police that speak English. Also, exploring with other trusted travelers and locals or on professional tours is often a good way to feel safe.
Is Moscow Safe for Female Travelers?
Catcalling and street harassment are infrequent in Moscow and the rest of Russia and females traveling alone don't usually have problems. There are plenty of police officers on the streets as well. Still, it serves to stick to Moscow's well-lit, public areas, avoid solo night walks, and use your instincts. Women frequenting bars may take receive some friendly attention. Females can wear whatever they want, but those entering Orthodox churches will be required to cover up. Though women in Russia are independent, domestic violence and other inequality issues take place regularly.
Safety Tips for LGBTQ+ Travelers
Russia is not known as a gay-friendly country. However, Moscow is one of the more welcoming cities with a blooming LGBTQ+ community and many friendly restaurants, bars, clubs, and other venues. Hate crimes in Russia have increased since the 2013 anti-gay propaganda law. Openly LGBTQ+ tourists in this conservative country may experience homophobic remarks, discrimination, or even violence, especially if traveling with a partner. Also, while women hold hands or hug publicly—whether romantically involved or not—men should avoid public displays of affection to prevent being insulted or other issues.
Safety Tips for BIPOC Travelers
Moscow and other big cities in Russia have sizable populations of various cultures, so discrimination against BIPOC travelers is rarer than in other parts of the country where it can become dangerous. Some people living in Russia who are Black, Asian, Jewish, and from other backgrounds have experienced racial discrimination and violence. Tourists won't usually experience overt racism but may be the recipients of some stares. If anyone should bother you, be polite and resist being taunted into physically defending yourself.
Safety Tips for Travelers
Travelers should consider the following general tips when visiting:
It's best not to drink the tap water. If you do, boil it before drinking, though showering is safe and the amount used to brush teeth is generally not harmful. Mineral water is widely drunk, especially at restaurants, and if you prefer not to have it carbonated ask for " voda byez gaz" (water without gas).
If you need emergency assistance in case of fire, terrorism, medical issues, or more, dial 112 in Russia for bilingual operators.
Be judicious about taking photographs, especially of police or officials. This can potentially bring unwanted attention to yourself by members of law enforcement who won't mind asking to see your passport. Also avoid snapping photos of official-looking buildings, such as embassies and government headquarters.
Carry your passport in as secure a manner as possible. If you get stopped for any reason by the police, they can fine or arrest you if you don't have the document with you. Also, keep photocopies of your passport, the page on which your travel visa appears, and any other documents that relate to your stay in Russia.
Use official taxis only and steer clear of illegal taxi companies, especially at night. Ask your hotel to call a reputable taxi company.
U.S. Department of State. " Russia Travel Advisory ." August 6, 2020.
Government of Canada. " Official Global Travel Advisories ." November 19, 2020.
Is It Safe in Peru?
Is It Safe in the Bahamas?
Is It Safe in Egypt?
Is It Safe in Paris?
Is It Safe in Finland?
Is It Safe in Barbados?
Is It Safe in Bermuda?
Is It Safe in Trinidad and Tobago?
Is It Safe in Jamaica?
Is It Safe in Ireland?
Is It Safe in India?
Is It Safe in Cancun?
Is It Safe in Sweden?
Is It Safe in Kenya?
Is It Safe in Bali?
Is It Safe in Germany?
By clicking "Accept All Cookies", you agree to the storing of cookies on your device to enhance site navigation, analyze site usage, and assist in our marketing efforts.
The Best Places to Visit in June for Weather & Travel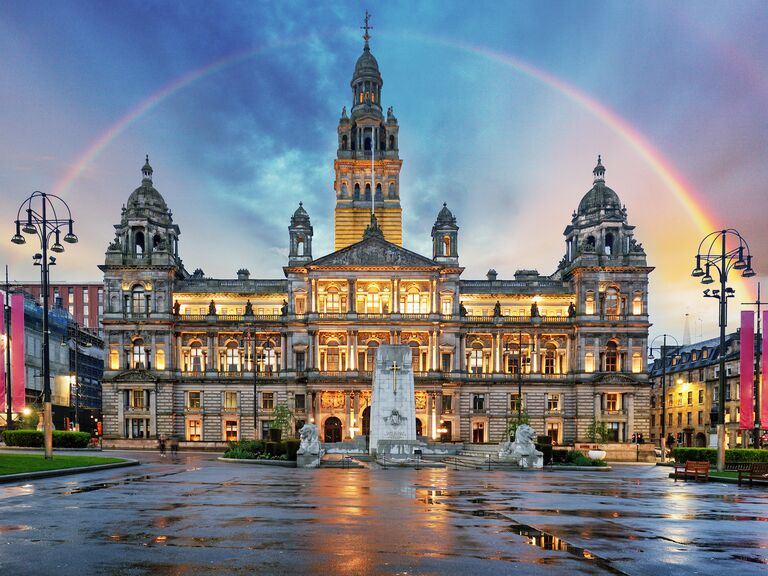 James Wong is a freelance travel writer and expert.
He's reported for publications including VOGUE, GQ, Time Out and Thrillist.
James has lived in London, Tokyo and New York; and has traveled to almost every corner of the world.
There are so many incredible sights in the world to consider when selecting the best places to visit in June. The Northern Hemisphere, where most of Earth's land resides, transitions to warmer days and longer hours of sunlight. This is a time when you can explore the lush landscape of Scandinavia , Lapland and Alaska in daylight; wander historical landmarks and parks across famous destinations throughout Europe , Canada , and East Asia without crowds or monsoons; or get that Greek glow in the Mediterranean. Down south, cooler temperatures mean optimum conditions for adventurous activities like safari, especially in Central and Southern Africa . June is an especially good time to travel not just for great weather, but for relatively fair prices. Most school holidays outside the US start in July, so you'll take advantage of the perks before a family surge in the summer.
Whether you're looking to do something special with your spouse, be it a honeymoon or an anniversary trip , or you and the bach crew are seeking the latest city travel trend , we've rounded up the very best countries to vacation in June.
Bali, Indonesia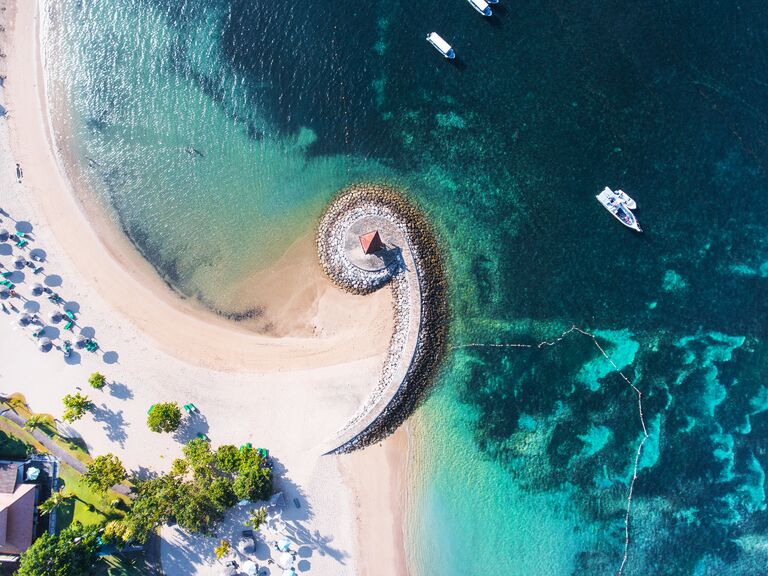 Beautiful Bali is now known as one of the most social media-friendly destinations on the planet. The weather in June is comfortably warm and sunny, as the rainy season would have ended two months prior. Whilst the rest of the world populates Northern destinations, the hotels are now less busy, so you can enjoy those all-inclusive resorts as they're meant to be enjoyed, in peace. With Indonesia being such an affordable country, most travelers to Bali can have the honeymoon of their dreams.
Things to Do: Don't let the social media opportunities go to waste, enlist an expert who will breeze you through Lempuyang Temple, Tukad Cepung Waterfall, and the Tegallalang rice terrace on an Instagram tour (note, the same person is guide, driver and photographer). Partake in a cooking class run by Balinese locals on Airbnb Experiences, or just relax…head to Nusa Dua for stunning beaches beside turquoise waters or Seminyak for nightlife.
Places to Stay: The Ritz-Carlton Bali , Jumeirah Bali (with its luxury suites), Alila Villas Uluwatu and the Hanging Gardens of Bali are all ideal accommodation options for a romantic getaway. Bach parties, how about this luxury villa with staff on VRBO ?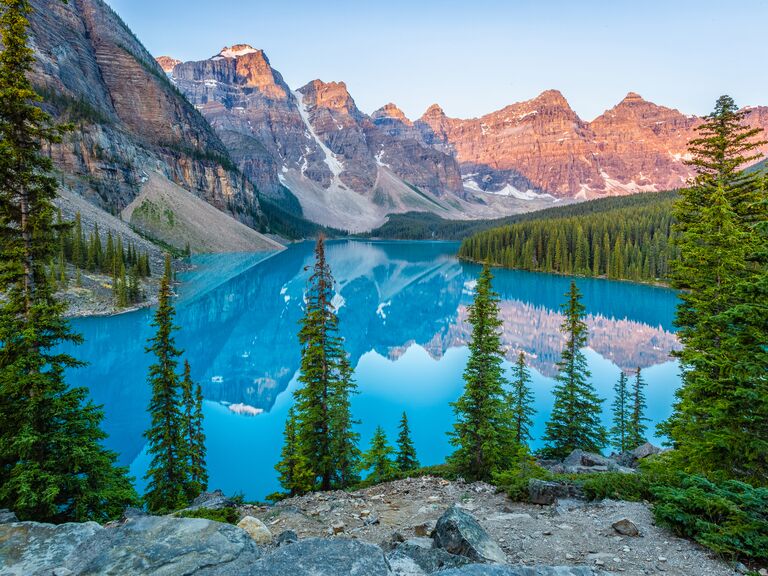 June is when things come alive north of the border. From the east to the west coast, the snow has thawed in the major cities, and national parks are verdant with plantlife and thus, wildlife. June is also great because you avoid the July and August family rush. Sit by Banff's deep blue waters and mountainous backdrop undisturbed, head to Montreal for a feast and a festival (ideally, combined), and park yourself at the sunny, dog-friendly , beaches of Vancouver. You might need a light jacket, but this, at least for Canadians, is the sweet spot.
Things to Do: You can't miss the famous Niagara Falls, an easy half-day trip from Toronto . While you're in the big city and feeling brave, why not tackle the CN Tower Edge Walk , 116 stories above ground? Banff is so gorgeous that finding a Flytographer is a breeze. Foodies will love the multicultural cities of Vancouver and Montreal: sign up for a food tour and discover the best Asian dishes and French delicacies the country has to offer.
Places to Stay: The Ritz-Carlton Toronto and Shangri-La Vancouver for honeymooners; The Moxy Banff for budget-conscious adventurers; and the W Montreal for bach parties.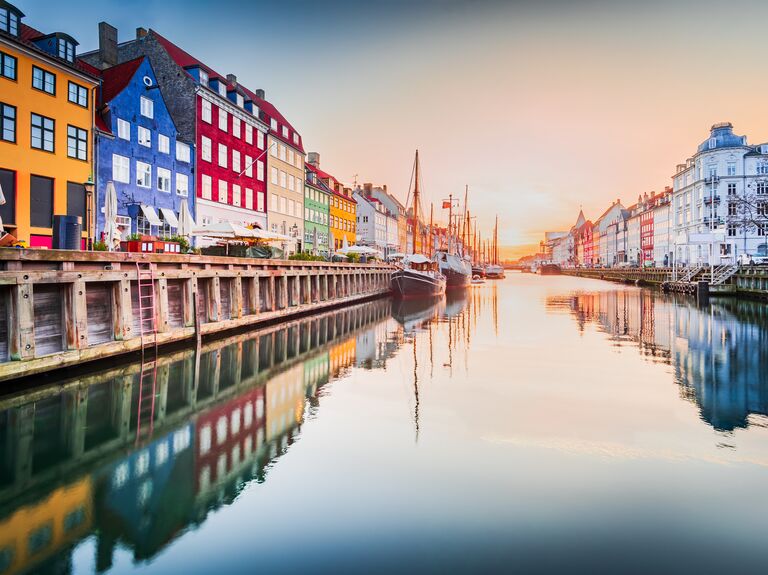 Scandinavia's smallest country is by no means lacking, and June is the perfect time to come and see the country that inspired Hans Christian Andersen's fairy tales (and enjoy a tour devoted to his version of Copenhagen). The daylight hours are long, and the temperatures mild, so you can hike the landscape and perhaps try camping or glamping on your romantic getaway. There are several music festivals held here in June, such as Distortion, Northside, and Rock Under the Bridge.
Things to Do: Make buttery pastries with a local via Airbnb Experiences , then take your sweet treats for a stroll across the famous Nyhavn area to admire the colorful houses. Dine at the best vegan restaurant in Scandinavia, Ark , awarded a green Michelin star. Or act like a couple of big kids on a trip to LEGOLAND ; this is, after all, its birthplace.
Places to Stay: Boutique hotel, Nimb , is perfect for couples in Copenhagen, while Bonvoy members can stay at The Socialist . If visiting Aartus, we recommend Scandic The Mayor .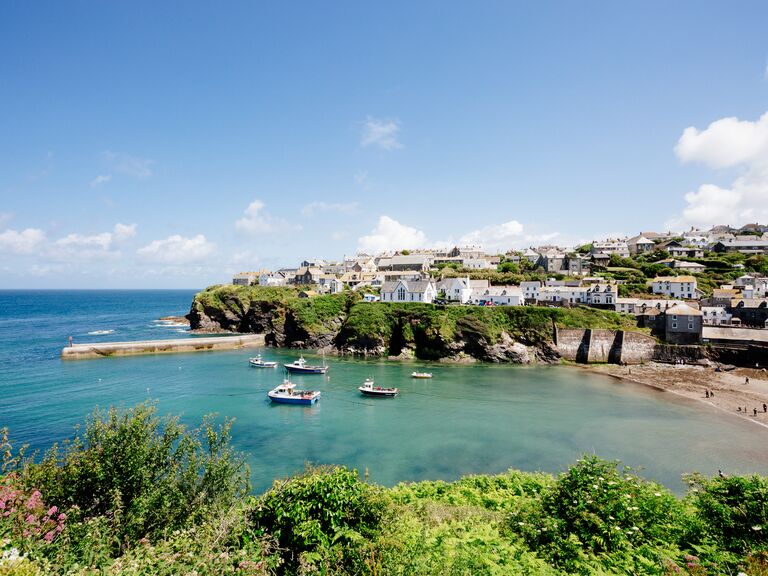 June is the best time to get outside in England, so whether you're hitting up the cities like London or Manchester, exploring the English countryside at New Forest or Ascot, or hitting the beach at Margate in Kent or Cornwall, you'll do it under glorious sunshine. British kids don't break up for school until July, so on weekdays you can avoid crowds. ( Editor's note: The writer of this article is a London native, so trust that this is one of the best places to travel in June in the world. He knows from experience.)
Things to Do: Retreat to the quaint countryside and go horse-riding at Coworth Park , before a couples massage at the luxury eco-spa. Back in London, swoon the spouse with lunch at Pétrus by Gordon Ramsay or La Dame de Pic . And don't miss afternoon tea at The Parlour and The Promenade . Bachelorette parties can let loose at Magic Mike Live at the Hippodrome, while West End fans are spoiled for choice with musicals ranging Mamma Mia and Back to the Future . Afterward, pop into one of Mr Fogg's delicious collection of Victorian-era cocktail bars. Bachelors with a passion for football? Head north for a Manchester United stadium tour and match.
Places to Stay: The Four Seasons Hotel London at Ten Trinity Square is hailed as the most beautiful one in Europe. Out-of-city romantic escapes include The Montagu Arms in New Forest and The Glass House , a wellness retreat in Essex.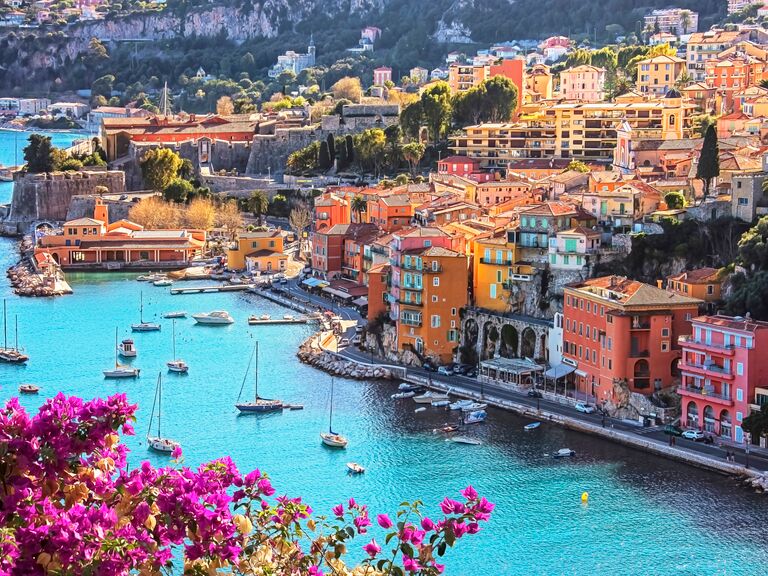 The city of love is always a safe bet for couples to spend a special occasion, and June's when to come for honeymoon temperatures . It's always busy in Paris, tourists even love the rain here, so don't expect solitude. Do, however, expect lots of wining and dining, designer labels, boutique hotels, world-famous museums, and that little thing called The Eiffel Tower. June's also an excellent time to explore the wine regions in Bordeaux, and strip down for the beaches along the French Riviera .
Things to Do: Treat yourselves to the Michelin-starred meal of your lives, at Epicure in Le Bristol, Paris. Watch the cabaret at the Moulin Rouge or Crazy Horse . Or how about an escape to the wine country? Champagne is ideal for, um, champagne fans, and at the Royal Champagne Hotel & Spa you'll have all the fizz you need. If you can pull yourself away from it all, take a tour of the local champagne houses. Our favorite is Champagne Billecart-Salmon .
Places to Stay: Summer views over Paris are best enjoyed at Kimpton St Honoré Paris or the boutique Hotel Rochechouart in Montmartre. In Nice, don't miss Hyatt Regency Nice Palais de la Méditerranée .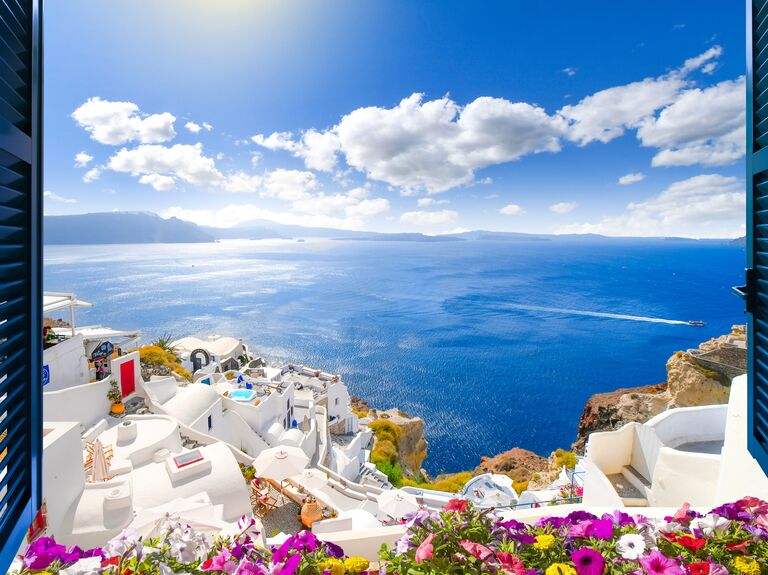 An idyllic escape for romance, Greece is a balanced blend of fascinating ancient ruins, sunkissed islands, and fresh Mediterranean bounty. June is an excellent month to visit. Swimming temperatures are favorable in the Aegean (though still a bit cold), so you can already soak up all the beach has to offer. Peak season is just around the corner, which you'd want to avoid not just because of crowds, but because of humidity. Greece is traditionally one of the more affordable European countries, but note that the most popular islands (Santorini, Mykonos, Skopelos, Zakynthos and parts of Crete) are much pricier.
Things to Do: Check off the Acropolis, Parthenon & Acropolis Museum with a guided tour on Viator. Party with the rich and gorgeous in Mykonos at beach clubs like Scorpios . Of course, Santorini is at the top of every lover's bucket list, so come see the sunset at Ola . To take out all the logistics of island hopping, consider an adults-only Virgin Voyage of the Greek Islands, which starts back up in May 2024.
Places to Stay: We love the impeccable lookout points at Verina Astra in Sifnos or the luxurious and romantic suites at world-renowned wellness resort, The Rooster , on the island of Antiparos. Bonvoy loyalists should also check out Blue Palace Elounda in Eastern Crete or those on the island will want to book a stay at the nearby St. Nicolas Bay Resort Hotel & Villas . Located in the prehistoric Mirabello Bay, the views, the layout and the service are simply scrumptious.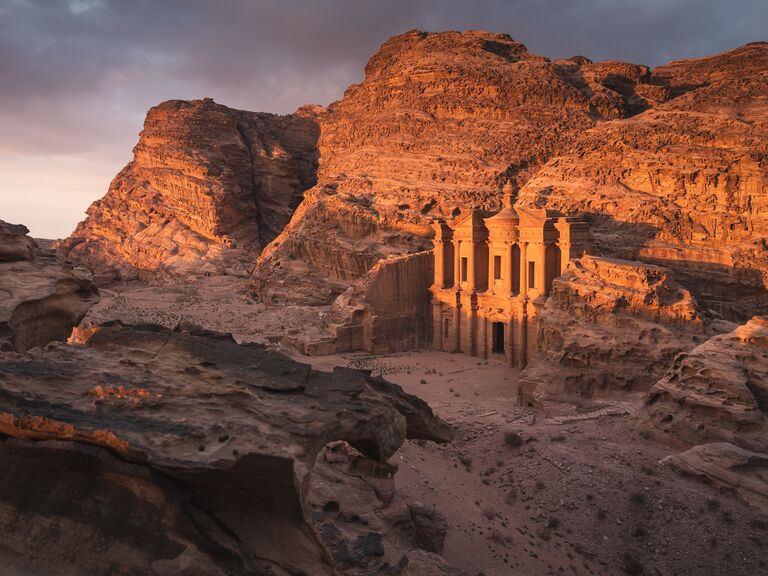 The Middle Eastern country is packed with tourist draws, including six UNESCO World Heritage Sites. The most famous of which is Petra. Hospitable, stable, and all-round exhilarating, Jordan is a solid choice for first-timers to the Middle East. At the time of publishing, there are no travel advisories. The heat in June can reach around 90 degrees, but this is dry air and there's little chance of rainfall. Since the peak season is spring (March-May), you'll avoid high prices and crowds.
Things to Do: The number one attraction is Petra , so block off a full day for a tour. Tip: Pack hiking shoes. If you're staying in Amman, visit The Citadel ruins and the 2,000-year-old Roman Theater . The city has a high concentration of luxury hotels, many of which have beautiful spas with hammam treatments and Dead Sea rituals.
Places to Stay: Petra Marriott Hotel and Movenpick Resort Petra are best for exploring the world wonder. City stays include W Amman or the InterContinental Jordan Amman .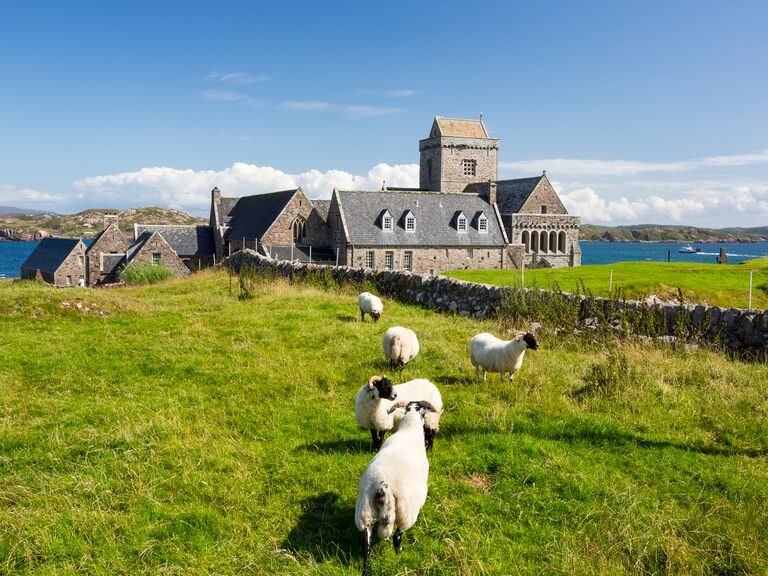 Normally, a visit to Scotland requires rain boots, but in June the enchanting islands can be explored under clear skies. This is when wildlife-watching is at its best and the daylight hours are long. Outdoorsy couples might want to challenge themselves with a climb up Ben Nevis, Scotland's highest mountain, while city lovers will enjoy the legendary castles and friendly pubs of Edinburgh and Glasgow. Gents, if you're hoping to sport a kilt like a true Scotsman (i.e. commando), June's the most comfortable time to do so.
Things to Do: Edinburgh Castle is a breathtaking site, as is the Glenfinnan Viaduct , made famous by Harry Potter's Hogwarts Express. Speaking of trains, couples coming in from London will want to board the Caledonian Sleeper , an overnight ride up to Scotland's most popular destinations including Aberdeen, Inverness, and Edinburgh. Waking up with your love, breakfast in bed, as the hills roll by is pure Scottish romance.
Places to Stay: The Glasshouse by Marriott's Autograph Collection is boutique luxury. Cromlix in Kinbuck is the best city escape.
South Africa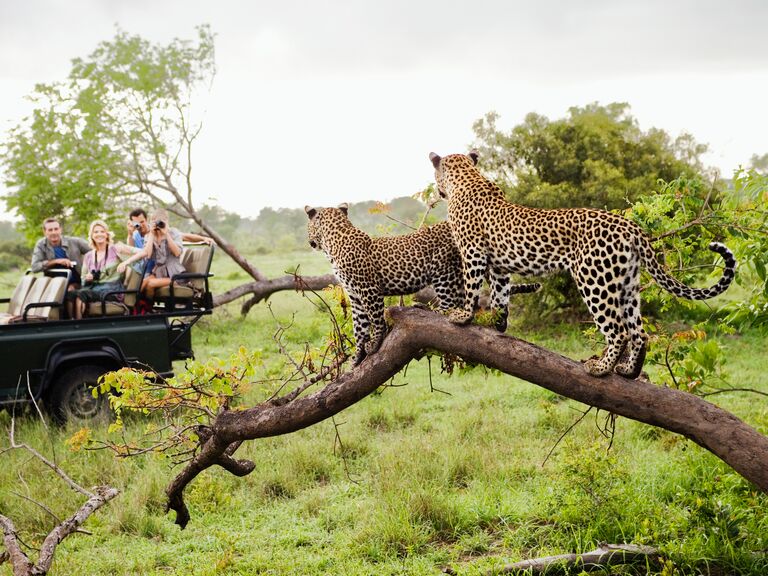 If a safari is a dream vacation, then consider South Africa in June. This is the best time to see animals, as vegetation is low during the dry season. This in turn makes for a much more comfortable traveler experience, as you're not stuck in a jeep, basking under heat and humidity for hours. The risk of malaria is also low at this time of year. Most people come to South Africa in the summer (December to March), but that's not for safari. You'll therefore take advantage of better prices when it comes to flights and accommodation.
Things to Do: You came to South Africa in June to safari, and safari you shall. See the big five (lion, leopard, rhino, elephant, and buffalo) at a private game reserve with this five-star TripAdvisor tour . Then go in search of the marine big five (whales, great white sharks, African penguins, Cape fur seals, and dolphins), with a cruise tour around Dyer Island. Both include transfers from your Cape Town hotel.
Places to Stay: Cape Town Marriott Hotel Crystal Towers and The Westin Cape Town are good bases for safaris from Cape Town. 54 on Bath is one of the best hotels in Johannesburg. Singita is arguably one of the top names for a luxury safari getaway in South Africa and couples who want extra guidance should book through Go2Africa .
South Korea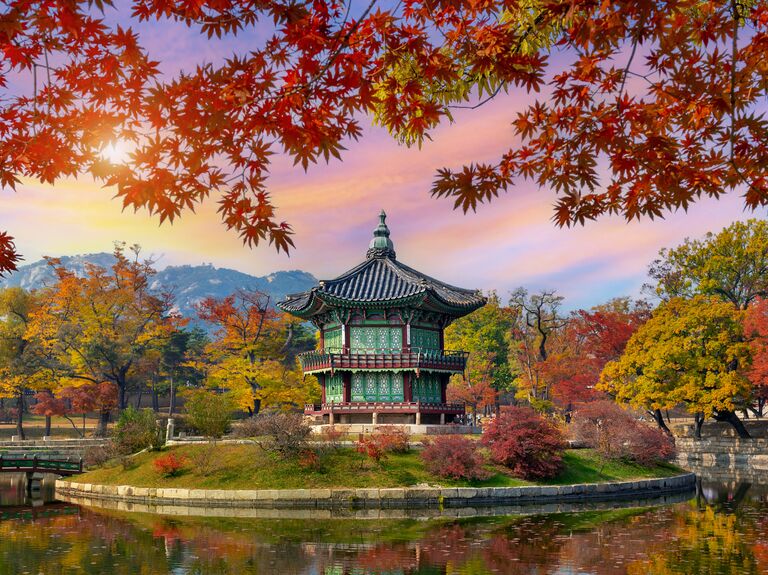 Take a bucket list trip to South Korea in June. The weather is beautifully sunny, not yet humid, at this time of year, so you'll explore national parks, historic palaces, hanok villages, and manicured gardens in style. Watch K-pop dance troops perform on the streets of Seoul, or even better, get tickets to an actual K-pop concert; fill up on bibimbap, tteokbokki, and bulgogi; take the infamous train to Busan; or frolic on the beaches of Jeju Island. There's so much to do in South Korea, no wonder the world's going K-razy for K.
Things to Do: There are many incredible museums in Seoul , but how about discovering Gyeongbokgung Palace the fun way, with a rented hanbok and Flytographer photo shoot? Folks wearing the traditional garms get free access to many city attractions. Fans of the Netflix series Street Food will want to make a beeline for Gwangjang Market , where several featured chefs work. Cho Yonsoon's knife-cut noodles with kimchi dumplings attract tourists in hoards, so arrive early. For a sit-down meal, try Geumdwaeji Sikdang , a Michelin-guided Korean BBQ restaurant made famous by members of BTS. In Busan, get some cardio in with a trip up the 168 Stairs to scenic views over the city.
Places to Stay: There are two big luxury players local to South Korea: Lotte Hotels & Resorts and Shilla Hotels & Resorts . Couples in search of luxury and romance, along with central locations and prime views, should consider booking with these brands as it'll give you the ample local hospitality experience. Under the Lotte umbrella, L7 Hongdae is a solid base stay in Seoul. Another option is the Grand Hyatt Seoul , which puts you right in the heart of the action and gives you the option to flex those points . In Busan, Airbnb has modern and exceptionally valued stays, like this beach-side apartment at $42 per night. You'll feel like a local.
United States of America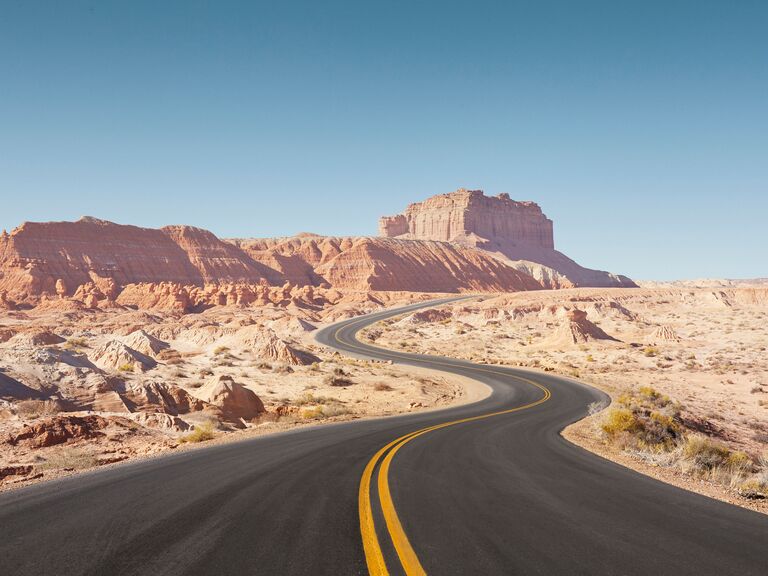 Travelers looking to stay within America have options galore. June is an especially good time to visit Alaska and discover its mighty wildlife. The continental US is also teeming with gorgeous national parks where the month's temperature makes them ideal to explore, such as Acadia National Park in Maine and, across the country, Redwood National Park in California. The humidity hasn't quite set in big cities like New York, Chicago and Boston, so now's time to wander on foot (or take a road trip between them all). Between mountain towns and beach locales , there's something that will speak to you–with pleasant climates. However, many kids start their summer breaks in June, so consider yourself warned: prices inch up higher than usual.
Things to Do: As well as wildlife spotting in national parks, Alaska's Wildlife Conservation Center offers a chance to discover more. If a vacation to you is relaxing by a new pool every day, it's worth getting a ResortPass and putting those swims to good use. June is an ideal time to also road trip across the US , exploring scenic roads with your SO or traveling across the less-scenic interstate highways that easily take you from one destination to the next. Bach parties might want to spend June testing out the brews in the two Portlands: Portland Maine and Portland Oregon have enough breweries and brewery tours to stretch any bach itinerary out.
Places to Stay: The US is so vast that it's hard to narrow down just a handful of places to stay. For that, we have location-specific guides to help you arrange your accommodations. A few well-recommended properties in big cities include the The Ritz-Carlton New York, Central Park (NYC), Times Square EDITION (NYC), W Minneapolis - The Foshay (Minneapolis), Rosewood Mansion on Turtle Creek (Dallas, Texas), InterContinental Chicago Magnificent Mile (Chicago), Kimpton Marlowe Hotel (Chicago), The Beverly Hills Hotel (Los Angeles), The Pendy West Hollywood (Los Angeles), Perry Lane Hotel (Savannah), Eden Roc Miami Beach (Miami), The Faena Miami Beach (Miami), and The Bellagio (Las Vegas).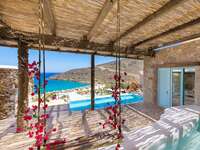 Skip to main content
Keyboard shortcuts for audio player
LISTEN & FOLLOW
Apple Podcasts
Google Podcasts
Amazon Music
Your support helps make our show possible and unlocks access to our sponsor-free feed.
A flight expert's hot take on holiday travel: 'Don't do it'
Marielle Segarra
It's stressful to fly around the holidays. Airports are packed, tickets are expensive and bad weather can cause significant flight delays and cancellations.
So, if you have to travel, is there an optimal time to do so? Scott Keyes, founder of the travel site Going.com (formerly known as Scott's Cheap Flights), shares his recommendations, including days to avoid and the best time of day to fly.
Don't travel around Thanksgiving and Christmas
"It's one of the worst times to travel," he says, due to flight disruptions, crowds at the airport and ticket prices. "My secret, best advice for travel over the holidays is: if at all possible, just don't do it."
If you have to fly for the holidays, do it on the day itself
"You just see far fewer people traveling then," says Keyes. "And with fewer people, you can see lower fares and fewer disruptions," including delays and cancellations. So think about booking tickets to depart or arrive on Thanksgiving Day, Christmas Day, New Year's Eve or New Year's Day.
Traveling for the holidays? 7 tips to help you keep your cool
Avoid peak travel days.
For a lot of folks, the whole point of traveling during this time of year is to be with family on the actual holiday, says Keyes. "So the busiest and most crowded times [to travel] are going to be in the few days leading up to the holiday. Think Tuesday and Wednesday before Thanksgiving and December 21st, 22nd and 23rd around Christmas."
A travel delay that stretches out over a few days, like a snowstorm, can quickly ruin a trip, he adds. "That's when you're going to have the most competition with other travelers" for a limited amount of seats if you're trying to rebook a flight.
To avoid this situation, Keyes recommends flying a few days before or after these peak travel times. So instead of flying on the Tuesday before Thanksgiving, you might consider traveling a few days earlier.
Travel in January — the 8th, to be precise
If you can wait, travel in January, says Keyes. You will probably have a much better flight experience.
Keyes even has a preferred date for that month: Jan. 8, he adds. "It's my favorite date of the entire year. I circle that date on the calendar because whereas flight prices really get inflated over the Christmas-New Year period, around Jan. 8, they just fall off a cliff from the most expensive time of the entire year to the absolute cheapest."
Ticket prices, while "extremely volatile," can drop 75-80%, he says. For example, a nonstop, roundtrip ticket from Los Angeles to Tokyo from Dec. 22-29 costs $1,996, according to Google Flights. But if you took that trip from Jan. 10-17, the fare dips to $427 — a nearly 80% discount. And while a nonstop, roundtrip ticket from New York City to Miami from Dec. 24-Jan. 1 costs $608, it's only $138 from Jan. 9-16 — a 77% discount.
Planning a trip? Here's how to pack like a pro
Take an early and direct flight.
"There are two types of flights that have the highest odds of getting you to where you're going on time or at least without a major delay: early morning flights and nonstop flights," says Keyes.
According to the U.S. Department of Transportation's Air Travel Consumer Report for October, flights between 6-7 a.m. had a nearly 90% on-time departure rate, versus 64% for flights between 5-11 p.m.
With morning flights, "your plane [has been] at the airport overnight. It's sitting there and ready to go when you get there in the morning," he says. Afternoon flights, on the other hand, depend on planes that are flying in from somewhere else and may be subject to delays.
Direct flights have the advantage of not having layovers. "If you take a connecting flight that gets delayed an hour and a half but you only had a one-hour layover, all of a sudden you've missed your connecting flight and you have to get rebooked" — not an easy feat during the holiday season.
Prepare yourself for potential flight disruptions that may keep you at the airport. Keyes likes to pack "noise-canceling headphones and a little snack box, because frankly, airport food is not very memorable," he says. And he likes to download a few books and movies to his iPad — "just in case I'm having to hang out at the airport longer than expected."
The audio was produced by Clare Marie Schneider. The digital story was edited by Malaka Gharib. The visual producer is Kaz Fantone.
Want more Life Kit? Subscribe to our weekly newsletter and get expert advice on topics like money, relationships, health and more. Click here to subscribe now .
holiday travel
Life Kit: Life Skills
Thanksgiving
Best travel days around Thanksgiving? Tips to avoid holiday traffic mayhem
Thanksgiving is just around the corner, and millions of Americans are packing their bags.
This year's holiday is forecast to be the third busiest since 2000, according to AAA, with over 55 million travelers forecasted to travel.  
"For many Americans, Thanksgiving and travel go hand in hand, and this holiday, we expect more people on the roads, skies, and seas compared to 2022," said Paula Twidale, Senior Vice President of AAA Travel. "Travel demand has been strong all year, and AAA's Thanksgiving forecast reflects that continued desire to get away and spend time with loved ones."
The primary mode of transportation this Thanksgiving will be by car, which is good news since gas prices are predicted to be lower than last year. 
Here's everything you need to know about traveling this Thanksgiving.
Learn more: Best travel insurance
More: Book your holiday travel now or maybe skip it this year: What you need to know
What are the busiest days to fly during Thanksgiving weekend?
Not only are the Tuesday, Nov. 21, and Wednesday, Nov. 22, before Thanksgiving the most expensive to fly, but those will also be the busiest, according to AAA. 
After the holiday, most people will travel home on Sunday, Nov. 26, or Monday, Nov. 27, so expect large crowds at the airport.
What are the busiest airports likely going to be for Thanksgiving?
The most popular domestic destinations are New York, Las Vegas, Orlando and Miami, so you can expect major airports like Los Angeles International Airport and John F. Kennedy International Airport to be packed, Laura Lindsay, a Global Travel Trends expert at Skyscanner, told USA TODAY. Airports that see many connections such as Dallas Fort Worth International Airport and Hartsfield-Jackson Atlanta International Airport will also be congested, she added. 
If you do have to fly on the busy days of the holiday weekend, book an early flight, Lindsay recommended. "Flights back up throughout the day (so there's) higher probability of disruption during the day," she said.
If you have flexibility, look into traveling to a smaller, nearby airport such as to Long Beach Airport instead of Los Angeles International Airport, Lindsay suggested. "It could be cheaper and more convenient," she said. 
What are the best and worst times for driving?
"The day before Thanksgiving is notoriously one of the most congested days on our roadways," said Bob Pishue, transportation analyst at INRIX, in a statement. 
The roads are forecasted to be most crowded between 2 and 6 p.m. on this day, according to INRIX data. Consider leaving before 11 a.m. instead. 
Roads will be busiest on Thanksgiving day between 11 a.m. and 3 p.m. Opt to travel before 10 a.m. or after 5 p.m. 
On Friday, avoid the road between noon and 4 p.m. Travel before 11 a.m. or after 7 p.m. instead. 
Many people will hit the road on Saturday and Sunday between 3 and 5 p.m. Early birds who travel before noon will avoid the traffic. 
Worst travel times in major US cities
"Travelers should be prepared for long delays, especially in and around major metros," Pishue said. 
◾ Worst route: Birmingham to Atlanta via Interstate 20 East.
◾ Worst day: Friday.
◾ Worst time: 5 p.m. 
◾ Estimated travel time: 4 hours, 2 minutes.
◾ Worst route: Boston to Hyannis via Pilgrim Highway South.
◾ Worst day: Thursday.
◾ Worst time: 3:30 p.m. 
◾ Estimated travel time: 1 hour, 58 minutes.
Los Angeles
◾ Worst route: Los Angeles to Bakersfield via Interstate 5 North.
◾ Worst day: Wednesday.
◾ Worst time: 4:30 p.m. 
◾ Estimated travel time: 2 hours, 59 minutes.
◾ Worst route: Jersey Shore to New York vis Garden State Parkway North.
◾ Worst day: Sunday.
◾ Worst time: 11:15 a.m.
◾ Estimated travel time: 1 hour, 51 minutes.
San Francisco
◾ Worst route: Monterey to San Francisco via Santa Cruz Highway North.
◾ Worst time: 7 p.m.
◾ Estimated travel time: 3 hours, 10 minutes.
◾ Worst route: Washington to Baltimore via Baltimore/Washington Parkway North.
◾ Worst day: Wednesday. 
◾ Worst time: 2 p.m.
◾ Estimated travel time: 1 hour, 13 minutes.
Kathleen Wong is a travel reporter for USA TODAY based in Hawaii. You can reach her at kwong@ .com .
Mountain View, CA
Mountain View
Around the Globe
Hurricane tracker, severe weather, radar & maps, news & features, winter center, news / travel, the best christmas markets taking place around the world in 2023.
By Tamara Hardingham-Gill, CNN
Published Nov 13, 2023 11:31 AM PST | Updated Nov 13, 2023 1:04 PM PST
(CNN) — There's nothing quite like a festive market to bring out the Christmas spirit in people.
While these events can be traced back to Vienna – the city's first recorded December market was in 1298 – the tradition has spread across the world over the centuries.
From Germany, to Switzerland, to Singapore, to New York, it's difficult to find a coveted destination that doesn't hold an impressive annual advent market.
In fact, some have grown so popular, they've become tourist attractions in their own right.
Here's our rundown of some of the top Christmas markets that are taking place around the world this year.
Wiener Christkindlmarkt, Austria
Christmas decorations and traditional Christmas market in front of Viena City Hall in Vienna, Austria. December 17, 2018. (Photo by Beata Zawrzel/NurPhoto via Getty Images)
With reindeer rides, a giant Ferris wheel and a classic nativity scene to marvel at, Vienna's magical spectacle encapsulates the festive spirit fantastically.
Although there are around 20 Christmas markets in the Austrian capital to choose from, Wiener Christkindlmarkt, or Rathausplatz, is one of its oldest and most traditional events.
Held in front of City Hall, the event, also known as Viennese Dream Christmas Market, also features a 150-square-meter children's ice rink, while the famous Tree of Hearts, a giant maple tree decked out with hundreds of glittering hearts, is a hot favorite with visitors and a great photo opportunity.
There are also plenty of stallsoffering up tasty treats like Austrian sausages and gingerbread cookies, along with homemade Christmas punch.
Wiener Christkindlmarkt runs from November 10 to December 26.
Basel Christmas Market, Switzerland
Basel Christmas Market is made up of decorated stalls selling Christmas spices, decorations and candles. (Flavio Vallenari/iStock Unreleased/Getty Images)
It's hard to find a destination that does Christmas better than Switzerland.
Most Swiss towns are pretty much taken over by festive markets at this time of year and the atmosphere is incredible. But Basel Christmas Market is the biggest and arguably the best around.
Separated into two different sections at Barfusserplatz and Munsterplatz, it's made up of around over 150 fabulously decorated stalls selling Christmas spices, decorations and candles.
Family attractions include the Christmas fairytale forest at Munsterplatz with activities such as gingerbread and candle decorating, a star workshop and a festive train.
Attendees can also take a walk up the stairwell of St. Martin's tower for incredible views of the lights illuminating the old town, or sip on some mulled wine at the 13-meter high Christmas pyramid on Barfusserplatz.
Basel Christmas Market opens on November 23 and is scheduled to run until December 23.
Strasbourg Christmas Market, France
One of Europe's oldest Christmas markets, Strasbourg began back in 1570, but it's evolved considerably since then.
Spread over more than 10 locations, including a section of the UNESCO world heritage site of Grande Île, the hugely popular market lights up the city with thousands of twinkling Christmas lights and festive ornaments.
Drawing in over two million people a year, the festive market features hundreds of wooden chalet stalls selling everything from decorations and presents to local Alsatian wine.
Place Klebe is probably its most popular spot thanks to the Great Christmas Tree on display.
But visitors will be treated to countless magical sights while wandering through the city's narrow alleyways and pretty squares.
Strasbourg Christmas Market begins on November 24 and closes on December 24.
Brussels Winter Wonders, Belgium
This annual festive event has been lighting up the Belgium capital for over 20 years. (Laia Ros/Getty Images)
Brussels really comes to life at Christmas time thanks to Winter Wonders, which is more akin to a festival than a market.
One of Belgium's biggest and most popular events, the annual extravaganza extends across the Bourse, Place de la Monnaie, Grand Place, Place Sainte Catherine and Marche aux Poissons.
A light and sound show, ice skating, and fairground rides are among the activities to enjoy, while visitors can also browse through about 200 or so chalets serving glühwein, Belgian beers and waffles and stare in wonder at the enormous Christmas tree erected in Grand Place.
Brussels Winter Wonders will run from November 24 to December 31.
Old Town Square and Wenceslas Square Christmas markets, Prague, Czech Republic
To say the city of Prague goes all out at Christmas is something of an understatement.
The Czech capital is the very definition of a winter wonderland during the festive period.
While there's no shortage of markets throughout the city, the main ones can be found in Old Town Square and Wenceslas Square.
Thankfully these spots are only a few minutes' walk apart, so revelers can easily visit both in a day.
Old Town Square provides endless entertainment in the form of live shows, dance performances and creative workshops, while Wenceslas Square is great for handmade gifts and local treats like klobasa (Czech sausage) and mulled wine.
The markets will be open from December 2 to January 6, 2024.
Fira de Santa Llucia, Barcelona
Set around Barcelona Cathedral, Fira de Santa Llucia has been around since 1786. (Cisco Pelay/Alamy Stock Photo)
Dating back to 1786, Fira de Santa Llucia has grown from a one-day event to commemorate the feast day of Santa Llucia, which falls on December 13, to a three-week fair.
Held right outside Barcelona Cathedral, the bustling market is separated into four different sections.
The first is nativity and figurines, where visitors can pick up nativity scene type decorations and figurines. Greenery and plants is packed with both natural and artificial trees and various types of plants.
The crafts section features handmade products and jewelry, while simbombes is designated for musical instruments.
There are also many festive activities like storytelling, a Christmas parade, and the caga tio, an enormous pinata-style Christmas log that spills out candy and gifts when beaten with a stick.
Fira de Santa Llucia will be taking place from November 24 to December 23.
I Mercati Natale, Piazza Santa Croce, Florence
The Christmas market in Santa Croce square, Florence, Tuscany, Italy, Europe. (Photo by: Stefano Cellai/REDA&CO/Universal Images Group via Getty Images)
There's much to see at this enchanting market, but nothing can top the beautiful backdrop supplied by Santa Croce's Franciscan Basilica.
Although this traditional fair is transported from Heidelberg, Germany to Florence every year, it's a very Italian affair in many ways thanks to the scenery and the many Italian treats, such as panforte, for sale.
However, there's certainly no shortage of gingerbread, strudel and traditional Heidelberg Lebkuchen cookies.
Those who take a walk to the nearby Piazza del Duomo will be treated to a magnificent nativity scene, as well as an impressive Christmas tree that's lit up ahead of the Feast of the Immaculate Conception on December 8.
I Mercati Natale begins on November 18 and runs to December 17.
Advent in Zagreb, Croatia
It's easy to see why Zagreb was voted the "best Christmas market destination" in travel portal European Best Destinations' online poll for three consecutive years.
Made up of around 25 Christmas markets spread across the Croatian capital, Advent in Zagreb is a magical sight.
Think live nativity scenes, ice sculpture carvings, outdoor gigs, pop-up bars and a Christmas tram complete with Santa and his elves.
Advent in Zagreb also has an area devoted to "fooling around" (or "fuliranje") where you'll find delighted revelers dancing in the street while eating street food and listening to live entertainment.
Advent in Zagreb 2023 is scheduled to run from December 2 to January 7, 2024.
Christmas in Tivoli, Copenhagen, Denmark
Rumored to be the inspiration for Disneyland, this Danish amusement park and pleasure garden is a dazzling place to visit any time of year.
But you'll struggle to find anywhere as enchanting as Tivoli Gardens during the festive period.
With over 1,000 beautifully decorated Christmas trees adorning the beautiful grounds, and everything from fairground rides to a traditional Pixie Band for entertainment, it's a winter experience like no other.
The annual Lucia procession on December 13, where more than 100 girls process through the gardens carrying candles and singing to mark St. Lucia's Day, is a particular highlight, along with the firework displays that take place between December 25 and 26, as well as New Year's Eve.
Christmas in Tivoli is taking place from November 19 to December 31. (The park will be closed on December 24).
Tallinn Christmas Market, Estonia
Estonia's Tallinn Christmas Market has been held in the Town Hall Square since 1441. (jaanalisette/iStockphoto/Getty Images)
The Estonian capital's annual affair is one of the more modern European Christmas markets.
Set inside Tallinn's Town Hall Square, it's packed full of stalls with traditional Estonian cuisine, artisan bread and handicrafts for sale.
On the entertainment front, there are carousels, a winter grotto and a Santa who rolls up on a sleigh complete with reindeer.
Visitors are also treated to regular performances by dance troupes and choirs.
But as with many such markets, the Christmas tree is the main event. Tallinn's tree has been displayed here since 1441.
Tallinn Christmas Market 2023 is due to take place from December 1 to January 7, 2024.
Skansen's Christmas Market, Stockholm
Stockholm isn't exactly lacking when it comes to Christmas markets, but none are more traditional than Skansen.
Set on the island of Djurgarden in the world's oldest open-air museum, it's a wonderful exhibit of Swedish culture with some added yuletide magic.
The historical houses on display in the museum are decked out in colorful decorations for the occasion and all the tables inside are set up for Christmas dinner.
Visitors can make their own decorations at Christmas workshops, take part in regular craft demonstrations or join in with the dancing games around the tree at Bollnäs Square, Skansen's main site .
Skansen's Christmas Market is open on Fridays, Saturdays and Sundays from November 24 until December 17.
Tuomaan Markkinat, Helsinki
Tuomaan Markkinat -- the oldest outdoor Christmas market in the Finnish capital. (Ryhor Bruyeu/Alamy Stock Photo)
This wonderfully Scandinavian Christmas market is held in Helsinki's Senate Square, near the Emperor Alexander II statue.
Tuomaan Markkinat's centerpiece is a vintage carousel, but the countless vendors selling traditional Christmas delicacies, glogi, Finland's take on mulled wine, and handicrafts are also a big draw.
Younger attendees can visit Santa Claus, who has his own wooden cabin here, and join festive activities like Christmas cookie decorating.
The market's food court is particularly impressive, with a host of top eateries to choose from.
Tuomaan Markkinat is set to run from December 1 to December 22.
Vörösmarty Square and St. Stephen's Basilica Christmas Market, Budapest, Hungary
Budapest has two main festive markets – St. Stephen's Basilica Christmas market, or Advent Bazilika , and Vorosmarty Square Christmas market.
The former takes place in front of the famous basilica, where crowds gather to watch the regular 3D light shows that are projected onto its facade.
In addition, there are around 150 stalls with vendors selling sweet treats, wine and arts and crafts.
Meanwhile, the Vorosmarty Square market is positioned in the heart of the city and attracts over 800,000 visitors annually.
Its main highlight is usually a giant advent calendar that reveals a new window display on a daily basis from December 1 to 23, although the fantastic Hungarian foods that line its stalls – langos and chimney cake are also particular standouts.
The markets will open on November 17 and close on January 1, 2024.
Christkindlesmarkt and Gendarmenmarkt, Germany
Gendarmenmarkt is one of Berlin's most enchanting annual festive markets. (Massimo Borchi/Atlantide Photo/Stockbyte Unreleased/Getty Images)
Open-air winter street markets have long been associated with Germany, and the European country is home to some of the oldest and most visited festive markets.
Capital city Berlin has around 80 to choose from, but Gendarmenmark is perhaps its most renowned.
Positioned between the Franzosischer Dom and Deutscher Dom, it's a maze of wooden huts with Bratwurst, mulled wine and ginger bread for sale, along with unique Christmas gifts.
At night, visitors can enjoy nightly concerts with dance and musical performances.
Over in Nuremberg, Bavaria's second-largest city, the famous Christkindlesmarkt has been around since the 16th century.
During the Christmas period, around 200 stands are erected in the city's central market square and the whole area is abuzz with activity.
The market usually draws in around two million people every year and is undoubtedly one of Nuremberg's annual highlights.
Nuremberg Christkindlesmarkt 2023 kicks off on December 1 and ends on December 24.
Gendarmenmarkt opens on November 27 and is set to close on December 31.
Hyde Park Winter Wonderland, London
Hyde Park Winter Wonderland is one of the most highly anticipated winter events in the UK capital.
The festive favorite, which began in 2005, brings in huge crowds every year thanks to its 200-plus rides, including a 70-meter-high big wheel, mulled wine stations and an outdoor skating rink, which happens to be the largest in the UK.
Visitors can also take part in ice sculpting workshops, watch a circus troupe, listen to live music at the lively Fire Pit bar, or tuck into some of the many foods on offer at the Street Food Village.
Hyde Park Winter Wonderland is scheduled to open on November 17 and will continue until January 1, 2024
Krakow Christmas Market, Poland
Krakow Christmas market, held in Rynek Glowny near St. Mary's Basilica, draws in big crowds every year. (Matyas Rehak/Alamy Stock Photo)
Stretched across a huge section of Rynek Glowny, the Polish city's central square, Krakow Christmas Market is among the largest in Europe.
Historic landmark St. Mary's Basilica serves as a stunning backdrop to the yearly event, which has been around since the early 14th century, as does the Renaissance Cloth Hall.
Revelers can tuck into Polish delicacies such as kiełbasa (sausage,) shop for handcrafted gifts or treats, while taking in live music from folk bands and carol singers.
The market also hosts a nativity competition in which participants, including school children and local artists, create small nativity scenes, or cribs, which are displayed at the statue of Polish poet Adam Mickiewicz, situated in the square, before a winner is chosen.
Krakow Christmas Market will be held from November 24 to January 1, 2024.
Christmas Wonderland at Gardens by the Bay, Singapore
Visitors walk through a tunnel of lights during Christmas Wonderland at Gardens by the Bay in Singapore on December 11, 2020. (Photo by ROSLAN RAHMAN / AFP) (Photo by ROSLAN RAHMAN/AFP via Getty Images)
Now in its 10th year, Singapore's Christmas Wonderland is continuing to grow in popularity.
Staged at the famous Gardens by the Bay nature park, the annual event, which lasts for around four weeks, covers more than 27,000 square meters and is separated into three areas – Supertree Grove, Frosty's Fairground at The Meadow, and Gingerbread Grove – all packed with attractions.
From fairground rides, to a Christmas train, to light and sound shows, to carnival games, to a life-sized gingerbread house lit up by candy canes, to live performances, there's plenty of activities to choose from.
The 20-meter tall Spalliera, a magnificent design inspired by Mesola Castle in north Italy is one of the main highlights, along with the stunning Walk of Lights, which is illuminated by around 75,000 bulbs.
Christmas Wonderland at Gardens by the Bay opens on December 1 and closes on January 1, 2024
The Distillery Winter Village, Toronto
The Distillery District Winter Village in Toronto will kick off with a tree-lighting ceremony on November 16. (Scott Heaney/iStock Editorial/Getty Images)
Formerly known as the Toronto Christmas Market, the Distillery Winter Village is an intimate and charming take on the traditional European festive market.
Held in the historic Distillery District, it features outdoor shopping cabins and food vendors, Christmas carol sing-a-longs, a gingerbread hunt and a 50-foot Christmas tree.
Visitors will be able to find everything from artisanal food, handcrafted gifts and festive drinks at the numerous stalls here.
The Distillery Winter Village 2023 will be open daily (other than December 25) from November 16 to the New Year.
Winter Village at Bryant Park, New York
People ride ice-bumper cars at The Rink at Bank of America Winter Village at Bryant Park on January 14, 2022, in New York City. Despite a rise in COVID-19 cases, the bumper cars season, which usually happens in January-February, returned at Bryant Park in 2022 after being canceled in 2021 due to the coronavirus pandemic. (Photo by Alexi Rosenfeld/Getty Images)
Each and every year, Manhattan's Bryant Park is transformed into a magnificent wonderland for the Winter Village.
The renowned open-air market is a wonderful sight to behold, with over 150 custom-designed kiosks and a 17,000-square-foot outdoor rink that's free to use provided you have your own skates.
Its rinkside bar and food hall The Lodge provides an eclectic mix of eateries, along with an outdoor beer garden and a cocktail bar.
Outside the Winter Village, the Josephine Shaw Lowell Fountain is at its most beautiful during winter time, when it regularly freezes over.
The Bank of America Winter Village at Bryant Park opened on October 27 and is scheduled to run until March 3, 2024.
Christkindlmarket Chicago
Wayne Wietbrock, a retired farmer from Lowell, Indiana, shops for Christmas ornaments at Christkindlmarket Chicago on December 4, 2013, in Chicago, Illinois. Christkindlmarket Chicago is a German-themed outdoor market open during the Christmas shopping season in Daley Plaza in the Chicago Loop. Vendors sell gifts, crafts, ornaments and traditional German food at the market. (Photo by Scott Olson/Getty Images)
First launched in 1996, Christkindlmarket Chicago takes inspiration from the historic Christkindelmarkt in Nuremberg, Germany, bringing a taste of traditional German Christmas markets to the 'Windy City'.
Now staged across three locations around Chicago, Daley Plaza, Gallagher Way at Wrigley Field and RiverEdge Park in Aurora, the hugely popular market provides live entertainment alongside a multitude of stalls selling everything from bratwurst and hot spiced wine, to hand-crafted ornaments.
Admission is free, but those attending the Daley Plaza market who are keen to skip the crowds have the option to purchase a $25 fast-entry pass on weekends.
Christkindlmarket Chicago runs from November 17 to December 24.
Information correct at the time of publishing.
More to read:
The-CNN-Wire™ & © 2023 Cable News Network, Inc., a Warner Bros. Discovery Company. All rights reserved.
Top Stories
Late-season tropical system likely to form in the Caribbean
When is a car faster than a plane? When it's electric
El Niño intensifies: What does it mean for the US this winter?
Accuweather early, accuweather prime.
Weather Forecasts
Warmth to build in Northeast ahead of late-week coastal storm
6 hours ago
Thanksgiving travelers may face delays due to rain, snow
Big storm to instigate rounds of rain, mountain snow in California
9 hours ago
Weather News
Iceland braces for imminent volcano eruption. What are the risks?
8 hours ago
Rainstorm to drench parts of Florida into Thursday
5 hours ago
Featured Stories
Winter Weather
Footprints in the snow lead rescuers to Rocky Mountains hiker
11 hours ago
Rescue underway after Himalayan tunnel collapse traps 40 workers
5 key takeaways from the US climate report
The water has turned a shocking shade of magenta in this Hawaii refuge
Next door to Vesuvius, another Italian volcano is waking up
We have updated our Privacy Policy and Cookie Policy .
Get AccuWeather alerts as they happen with our browser notifications.
Notifications Enabled
Thanks! We'll keep you informed.
Continuing Coverage

AAA projects big travel numbers ahead of Thanksgiving holiday
By kevin gaiss • published november 13, 2023 • updated on november 13, 2023 at 5:36 pm.
AAA is expecting a huge Thanksgiving travel season that will kick off in a week's time.
Nationwide, 55.4 million people are expected to travel, the overwhelming majority by car. Not great news for those who like to avoid holiday travel.
"I do not travel in that 4-day window of Thanksgiving," Nassrine Niemi-Farhoody said.
We caught her on the drive from Massachusetts to Maryland. Even this early, hearing about the projected highs for holiday travel had her a little worried.
Get Southern California news, weather forecasts and entertainment stories to your inbox. Sign up for NBC LA newsletters.
Which stores will be open and which ones closed on Thanksgiving in 2023?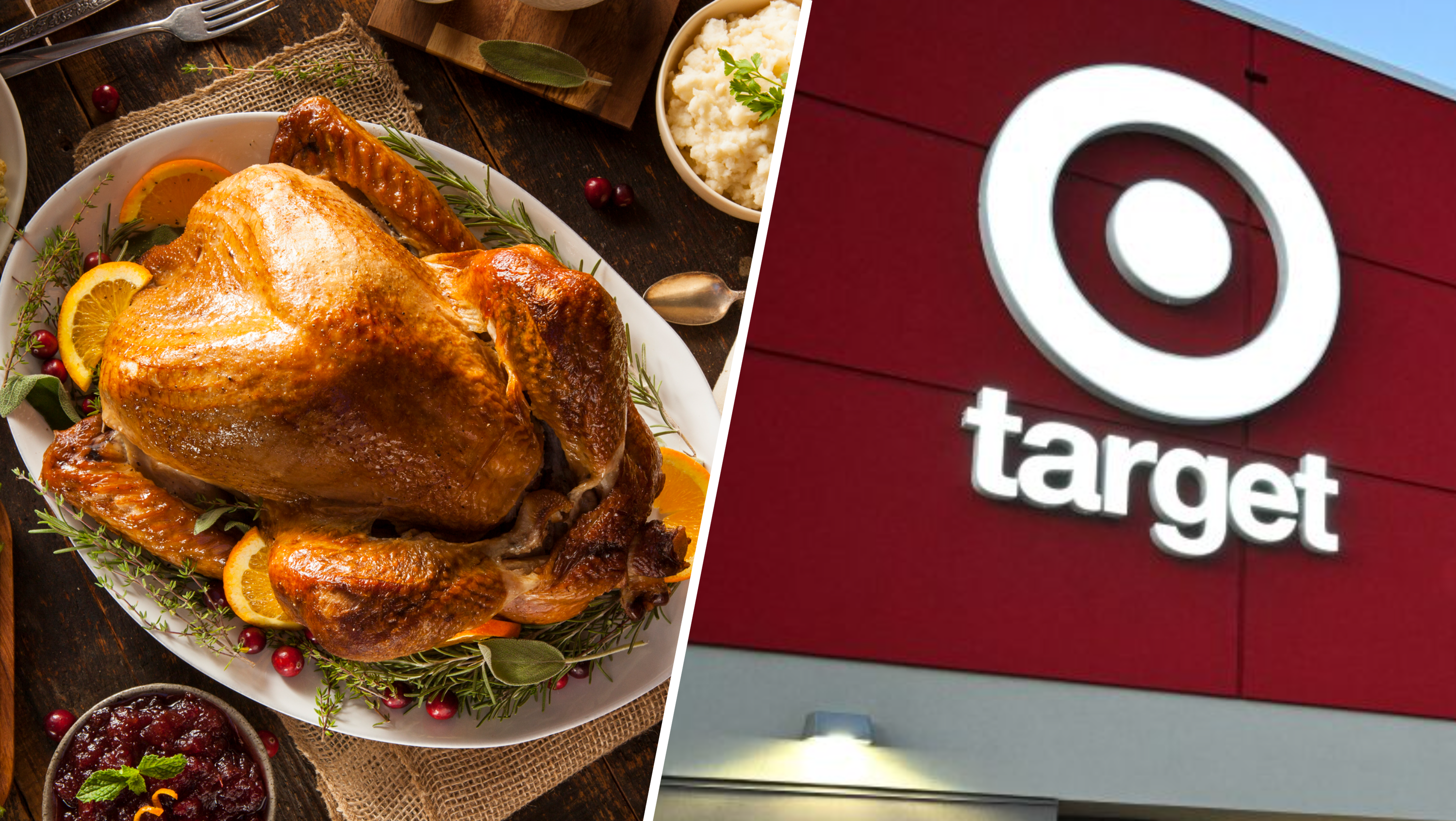 Planning your Thanksgiving feast? Here's where to find deals after you have your shopping list together
"I worry a little about how much traffic there is going to be because we are very close to Thanksgiving," Niemi-Farhoody said.
AAA said projected numbers this year are a 2.3% jump from 2022, and the third-highest number of travelers since AAA started recording travel numbers back in 2000.
"It's certainly signaling good things ahead, we have seen an increase in travel for all the major travel holidays throughout the course of 2023," said Tracy Noble with AAA of Greater Hartford.
89% of those projected travelers are expected to be on the road, which is prompting a request from travel experts.
"If you are traveling, please make sure you are buckled up, kid's in the right car seats, put down the distractions, drive completely sober," Noble said, "and when you see disabled cars or trucks or emergency workers on the side of the road please respect them and their workspace and slow down and move over for them."
AAA projects the worst day to attempt to drive is Wednesday - specifically Wednesday afternoon. But on the bright side, gas prices continue to slide since their peak back in August.
Nieme-Farhoody expects to only make a small drive on Thanksgiving. She said she'll always avoid traveling on major holidays, but if she had to...
"I think that's what I would do if I had to do it, I would take the week and just enjoy it," she said.
Through the air, AAA projects over 5 million people are expected to travel. Bradley International Airport officials are sending out their message later this week, but still offered the typical messaging: arrive early and plan ahead.
The boom of travel also has experts excited about post-pandemic recovery.
"It's a great sign, it just means people are ready to travel again," said Jan Jones, program coordinator for hospitality and tourism management at the University of New Haven.
AAA is reporting both car rentals and hotel costs have come down since 2022.
"We are open for business, people are ready to get back out there and they miss their loved ones and a lot of those vacations that are international trips are back on board so we are going to see a big holiday season," Jones said.
Her only warning - with big numbers, planning ahead has never been more important.
"You really have to prepare ahead of time more than you ever have had to in the past," Jones said.
This article tagged under: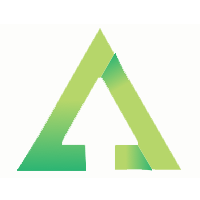 Which winter sport is for you? Discover your cold-weather adventure type
Posted: November 14, 2023 | Last updated: November 14, 2023
Winter sports are a great way to keep your active, outdoor lifestyle going year-round. Sure, you can buy some winter traction devices and just keep hiking and trail running through the cold months, but if you're anywhere with an abundance of snow, it could also be a great opportunity to mix things up.
The question is, which winter sport do you choose? Do you have a need for speed or do you prefer to slow down and take in your surroundings? Is it all about charting a new course or do you love the uniformity of refining your technique? With so many winter sports, there's really something for everyone, but it can be pricey to try them all to find out which one is for you.
Before you end up with winter hiking boots, ski pants, snowshoes and crampons all gathering dust in your closet, we've come up with five different types of adventurer to help you find an activity that suits your adventure style.
Adrenaline junkie
Is it the thrill you seek when you're outdoors? Do you want to feel the rush of the wind in your face, make up the rules as you go along and maybe even sling an ice axe or two? If so, you're most likely craving type 2 fun and might love the creativity of strapping both feet to one single plank and carving your way down the mountain on a snowboard. 
For an even higher risk activity, don a pair of crampons and clamber up a frozen waterfall with ice climbing. Unlike rock climbing routes, ice climbing routes change by the day, so this one is sure to keep you on your toes.
Competitive
Perhaps you prefer a little more structure than snowboarding requires and a clear sense of definition and direction so you can be the best at your chose activity. If so, there are winter sports that are a little less freeform and give you plenty of opportunity to work on technique. 
Top of the list is alpine, or downhill, skiing. You might do it on the same terrain as snowboarders, but without your feet tied together you can move in a more uniform fashion that will feel more familiar. 
If you love to focus on technique but want an even more controlled environment than the ski slopes, head to the skating rink where you can focus on skillful gliding, axels and waltzing (you can also skate on frozen lakes in the wild of course, but that version is for adrenaline junkies).
Wayfinders love navigating in the wild, and your winter sport will be just as much about the journey as the destination.
How you explore the wilderness depends on your physical preferences. With backcountry skiing, you can put skins on your skis to glide uphill then remove them and alpine ski downhill, which adds a little excitement.
Cross country skis are skinnier, and better suited to flat or rolling terrain, but great for anyone who wants a serious workout and to travel fast.
If you prefer to keep things at a walking pace and really soak in your surroundings, explore the backcountry on a pair of snowshoes, where you'll move at a slow hiking pace.
Finally, if you love charting a course and navigating it but don't want to leave your canine companions behind, harness up your pups and try skijoring.
Finally, if you are navigating the backcountry, remember to bring a compass and an avalanche beacon.
Lighthearted 
Lots of winter sports are playful, but perhaps none more so than good old fashioned sledding. Sledding might seem like something that's just for kids, but sleds have come a long way in recent years and kids aren't required (though they'll love it if you bring them along). 
Most of the work in sledding comes in trudging uphill with your sled, but then it's all downhill, usually for a shorter distance than skiing, where you can have a flask of hot chocolate stashed and waiting for you.
Trailblazer 
If you want to get into something for which there aren't yet a ton of rules, ski biking isn't exactly new but it's still very much fringe, at least in the US. This sport entails racing downhill behind the handlebars of a bicycle that's been modified with ski blades instead of wheels. 
It's common to also wear skate skis while you're doing it, and you'll need edge control like you do for skiing, only you'll be sitting down and steering like riding a bike. It's been more popular in Europe but it's not yet an Olympic sport, so we imagine there's still plenty of pioneering to be done if you're up for the challenge.
Best down jackets: stay warm when the temperature drops
More for You
A November meteor shower could be spectacular. Here's when to watch and where to look.
A new COVID variant, HV.1, is now dominant. These are its most common symptoms
Supreme Court Delivers Blow to Vaccine Skeptics
Tower block at risk of collapse as residents told to evacuate immediately
Forget the gloom of the 1970s—UBS thinks the U.S. economy is headed back to a Clinton-like era of the bustling 1990s
Female pool player Lynne Pinches refuses to play transgender opponent and walks off
Congress just found the dumbest way to avoid a government shutdown
Deer hunting is dying. That should worry you even if you don't hunt.
NBA commissioner floats cities for possible league expansion
Hit The First Vehicle, Hit The Last & Trap The Rest: The Ukrainians Used A Classic Tactic To Devastate A Russian Ammo Convoy
IRS Increases Gift and Estate Tax Exempt Limits — Here's How Much You Can Give Without Paying
Nuclear Attack Worst-Case Scenario Would See 90% of Americans Wiped Out
Controversial George Soros-backed Virginia prosecutor ousted from office after final votes counted
Lung cancer survival is up. But screening is low for deadliest form of cancer in US
Three potential landing spots for Patriots HC Bill Belichick
40 Southern Sunday Suppers We Love
32 Subscription Boxes to Gift Every Type of Guy This Holiday
McDonald's fires 18 people after BBC investigation
Putin Just Took Out a Threat to His Power
The 17 Best Early Skincare Sales to Shop Before Black Friday 2023