Travel Agency
A travel agent is a person who has full knowledge of tourist product – destinations, modes of travel, climate, accommodation, and other areas of the service sector. He acts on the behalf of product providers/principles and in return gets a commission. Technically, a travel agent is an owner or manage r of an agency, but other employees are responsible for advising tourists and selling packages tours/individual components of travel products.
A travel agent may be an individual /firm or corporation which is commonly known as a travel agency . An agency means the office of travel agent or organization where all travel goods and services are assembled and coordinated for the smooth conduct of travel agency business.
Travel agency is one of the most important organizations in the tourism private sector which plays a significant and crucial role in the entire process of developing and promoting tourism in the country or at a destination. It is a travel agency which packages and processes all the attractions, accesses, amenities and ancillary services of a country and present them to tourists. That's why travel agency is known as ' image builder ' of a country.
A prospective travel agency is one which makes arrangements of travel tickets (air, rail, road, and sea); travel documents (passports, visa and other documents required to travel); accommodation, entertainment, and other travel-related services from principle suppliers. It may also secure travel insurance, foreign currency for traveling people.
History of Travel Agency
The first Travel Agency of the world was established by Thomas Cook in 1845 in England. The use of the term travel trade dates back from the early years of the 19th century, but this should not obscure the fact that what we today describe as travel trade (travel agency and tour operation business) was taking place much earlier in history.
Throughout history, there was travel middleman who helped the merchants traveling for trade and others who traveled for religious purposes.
In 1841 a fortunate day comes in the history of travel trade when Thomas Cook , as secretary of South Midland Temperance Association, organized a trip by a train for 570 members for his association to the distance of 22 miles. He bought railway tickets in bulk to sell them to people.
The experiment was successful and everybody was exultant. Mr. Cook had done his job on a no-profit basis. But, incidentally, It gave him a new idea and turned it into a tour business.
Four years later in 1845 , he set up a ' World's First Travel Agency ' to organize excursions.  Due to this innovative approach, Mr. Thomas Cook is known as the Father of Travel Agency Business . He co-ordinated railway and steamship excursions throughout England, Scotland and Europe.
However, the railways only gave him a 5% commission which was not enough to meet his overheads, so he decided to diversify this business into tour operation .
In 1855 Mr. Cook started operating package tours . He conducted the world's first international tour from England to Paris.
Types of Travel Agency
Travel agencies are basically categorized into two types-: Retail Travel Agenc y and Wholesale Travel Agency .
Retail Travel Agency
A retail travel agency sells tourists products directly to the public on the behalf of the products suppliers and in return get commissions. Some package tour is sold in two ways i.e., on a commission basis and mark up the price.
When a travel agency sells a tour on the marked-up price it means that first, it markup the cost of the tour and then sell it at a higher rate. The markup price is the difference between retail price and wholesale cost.
Definitions of Retail Travel Agency
According to Airlines Reporting Corporation (ARC) a retail travel agency is defined as " a business that performs the following functions: quotes fares, rates, make reservations, arrange travel tickets and accommodation, arrange travel insurance, foreign currency, documents and accepts payments."
According to SARC (1967), " retail travel agency business consists of the activities involved in selling tourism products/services directly to the tourists and performs normal functions such as issuing air tickets, making accommodation and transportation reservation, providing specialized services, and accepting and making payments."
The main source of the revenue for the travel agency is the commission received from the vendors. However, the rate of the commission differs from organization to organization an travel component to the travel component.
A travel agency receives appx. 95% of their revenue from the commission, and the remaining 5% from consultancy services and others.
Wholesale Travel Agency
These agencies are specialized in organizing package tours, which are marketed to the customers/tourists through the network of a retail travel agency or directly to the prospective clients ( if wholesale travel agency has a retail division). A wholesale travel agency purchases tourists' product components in the bulk and designs tour packages.
Sometimes, a wholesale travel agency buys travel components from the vendor in bulk and resell them to other travel business originations.
Wholesale travel agencies assemble package holidays and sell them to clients through retail travel agencies. A typical package tour includes – air tickets, accommodation, and something other services may also be included in it such as entertainment, sightseeing, and sports activities, etc.
These packages are referred to as 'package tours' most of these tours include the services of escorts but a few are sold to people who wish to travel independently.
Now a question arises – How a wholesale travel agency generates profits?
Generally, a wholesaler receives volume discounts from the principal suppliers because a wholesaler might agree to purchase a large number of seats from a particular airline or reserve a large number of rooms at a particular hotel or resort.
Practically, a wholesaler who sells package vacations/tours is called a Tour Operator .  However, technically there is a difference between a wholesaler and a tour operator. A wholesaler who sells tourists products individually without assembling them into a package tour is called a Consolidator .
Mostly, these are specialized in particular product components such as air tickets, accommodation, and conferences, and conventions, etc.
Difference between Wholesale Travel Agencies and Tour operators
The wholesale travel agencies may offer or operate the package tours or may specialize in developing tours for inbound as well as outbound travelers. They are often referred to as tour operators , but these two essentially different:
Wholesale travel agency does not sell directly to the public, while tour operators do sell directly to clients.
A wholesale travel agency usually combines, assembles and contacts for existing travel services to formulate a new travel product she has his own one or more components of travel product i.e. ' inclusive tours.'
Wholesale travel agencies are less inclined than tour operators to perform ground services i.e. handling agency or ground operators.
A wholesale travel agency may deal with one component of travel product while a tour operator offers a variety of tour programmes.
The size of the business is large in the case of tour operators in comparison to a wholesale travel agency.
Features and Importance of the Travel Agency
Travel agency plays an important role in the travel sector business. Some most important features and importance of the travel agency business are following as:-
An important link between the clients and principal suppliers.
Image-Builder.
Ensures rapid travel services.
Provider of authentic and reliable travel information.
A social a continuous process.
Establishes a good relationship with clients and vendors.
These are the most important features of the Travel Agency Business.
Functions and Services of Travel Agency
Today, Travel Agencies have been recognized as a vital component of travel and tourism and have become an integral part of the travel and tourism industry at globally. They account for more than 90% of international and 70% of domestic tourist traffic
Further, more than 60%  of all travel agency revenues are derived from business travel. Most travel agencies sell both commercial and leisure travel but there are many travel agencies that only specialized in one sector or the other.
The operation of each travel agency is based on the scope of its activities and organizational size. Here we discuss the functions of a large scale travel agency that performs all types of activities such as Retail travel agency, wholesaling and tour operations, etc. The main function of a large-scale travel agency are:
Travel Information
Whatever the size of a travel agency, it has to provide necessary travel information to tourists. A travel agency must give up-to-date, accurate, and timely information regarding destinations mode of travel, accommodation, sight-seeing, shopping, immigration, passport, visa, customs clearance and procedure, health and security rules, and various permits required to travel in particular areas, etc.
Itinerary Preparation
The term tourists itinerary is used to identify the origin, destination and all the stopping points in a traveler's tours. It is a composition of various elements and designed after a detailed study of the market. Travel agencies prepare an itinerary for tour packages.
Airline Ticketing and Reservation
A travel agency sells a variety of tourism products. Airline ticketing and reservation is still a major source of revenue. Travel agencies perform a function of airline ticketing and reservation on behalf of various airlines.
Tour Packaging and Costing
Travel agencies prepare a tour package and sell them to tourists. The coasting and pricing of tour packages depend to a large extent on the ability of travel agents as to how effectively he is able to negotiate with the principal suppliers.
Reservation
It is a very important function of all types of travel agencies. A travel agency consistently makes linkage with the accommodation sector, transport sector and other entertainment organizations to reserve rooms, and seats in the cultural programs and transportation.
Travel Insurance
Some large-scale travel agencies perform additional functions to serve their clients. Travel insurance protects travelers against the person as well as baggage losses resulting from a wide range of travel-related happenings and problems.
Currency Services
Approved travel agency authorized by Govt. body provides currency exchange services to tourists.
Organization of Conference/Conventions
Large-scale travel agencies offer a complete convention/conference package which includes registration of the participants at the venue to be picked up for dropped to the airport/hotel, overhead projectors, slide projectors, TV, VCR, information counter, sightseeing, etc.
Travel Agency Linkages and Integration
Basically, a travel agency serves two types of clients: business travelers and leisure travelers. Incidentally, the requirements of these tourists are different and an agency has to assemble or purchase-related components from the principal suppliers to cater to their needs.
Essentially, travel agencies maintain close ties with Airlines, hotels, car rentals, banks, insurance companies, railways, government, trade associations, foreign tour operators and travel agents, ground operators, cruise companies, and tourism educational institutes.
United States
Greater China
Philippines
Travel & Tourism
Destined to deliver great experiences.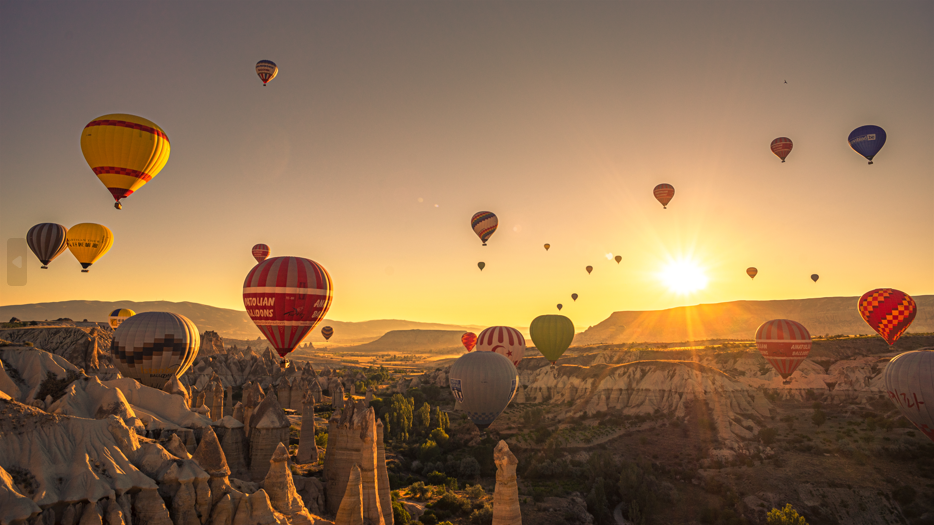 Unforgettable experiences, wonderful memories, and once-in-lifetime adventures — that's what travelers seek, and it's what travel brands and destinations deliver. As a renowned travel PR and marketing agency, FINN Partners makes meaningful connections between your hospitality brand and the media you want to be taking notice. We do that by leveraging a worldwide network of media relationships and industry contacts, and by telling creative stories about your brand that hit the mark, make a difference, generate compelling column inches, and directly impacting your bottom line.
The beauty of our diverse team is that we work with boutique hotels, tour operators, luxury hotel brands, in-demand destinations, cruise lines, airlines, travel products and more, which help ensure that our programs are customized to your unique needs. We believe deeply in productive purpose, and we partner with like-minded travel businesses motivated to meet sustainable goals. FINN is powered by people driven by their passion for travel, at the top of their game, who feel that travel and tourism should be a force for good in the 21st Century.
Luxury Travel
Our award-winning work in luxury travel ranges from independent boutique hotels to private islands, from safari operators to highly ranked cruise companies, private aviation to world-class wellness spas. We have a talented team of publicists who customize high-performing plans and manage A-list media campaigns to drive awareness and business to our clients. We also work with travel adjacent brands such as tech products, luggage, real estate, entertainment, etc.
Destinations
We have the distinction to work with some of the world's most desirable destinations around the globe. FINN is hired by countries, states and cities to showcase their exceptional offerings to drive tourism and lead economic impact campaigns. The media know that FINN work tirelessly with tourism ministers and DMCs to effectively increase visibility.
Hotels, Resorts & Spas
Our team is deeply verse and rooted in the hospitality industry therefore uniquely able to work alongside and for some of the world's best and most visible hotel and wellness brands. We speak the language of a hotelier and strive to not just promote a property or brand but to amplify its reputation and enhance its business. Our senior team regularly attend industry events and conference, keeping in front of industry trends and ultimately informing client campaigns.
Case Study | Panama
Transforming Panama into a coveted tourism destination.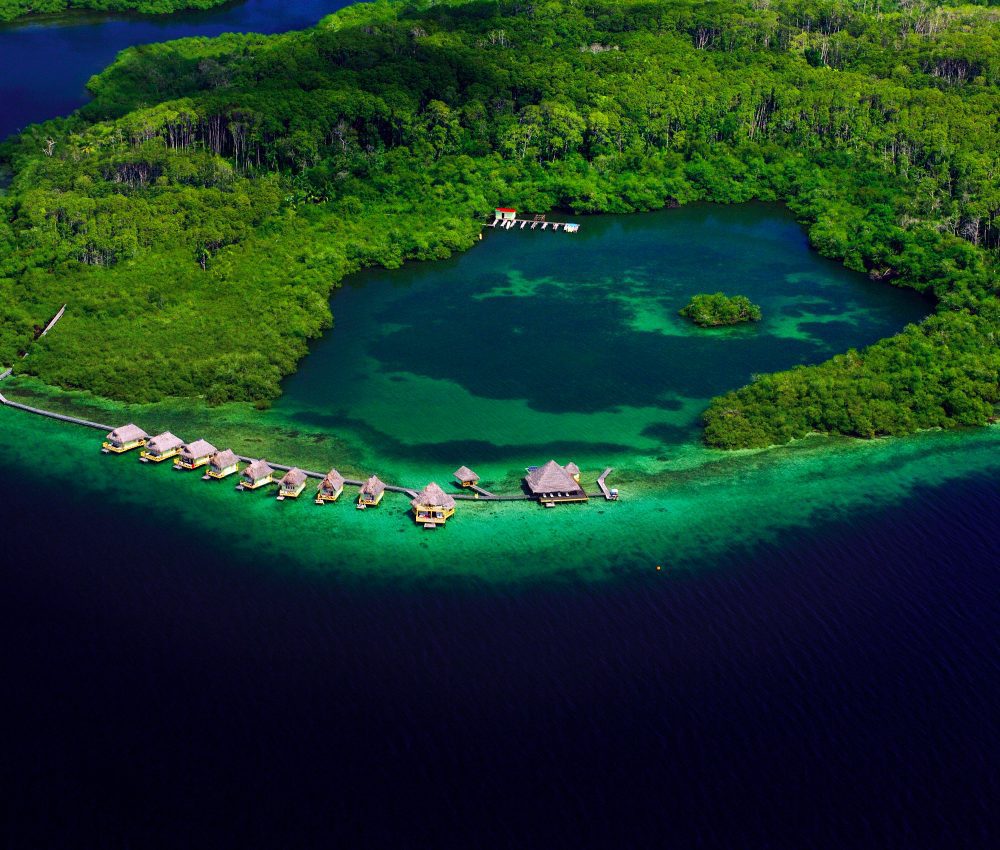 FINN's tourism practice spans three continents, including major media hubs in New York, Los Angeles, Hong Kong, Shanghai, London and Munich. And we offer a full range of travel agency marketing services, including:
Public relations
Branding and repositioning
Issues management
Digital and influencer marketing
Trade relations & representation
High-profile launches
Event activations
Our B2B capabilities include economic development, MICE market promotion, cruise market and product development.
Travelers have countless options — so travel and tourism companies need a compelling message, clear market position, and engaging personality to stand out. We use detailed research and vast experience to help your company build its brand.
Driving traffic to your site takes relevant content that's high quality. It has to be interesting, insightful, and trustworthy — and that's what we deliver.
Your voice and tone have to be consistent, compelling, and always aligned to your brand values. We build communication strategies that strike that tone — and, if needed, we craft honest responses to protect your brand and give you peace of mind.
No matter the issue, political turmoil, industry challenges, or even complex social dynamics, we can help craft communications to successfully navigate you through.
We'll rely on extensive research, best practices, and burgeoning trends to create a digital marketing plan customized to your travel and tourism marketing efforts. Our integrated approach will cover all your needs, from video content to social media.
Influencer marketing can be especially effective for travel companies and destinations, but it takes finding the influencer whose personality and style are the perfect fit. We have close relationships with numerous influencers who can help you hit your goals.
Travel and tourism companies, as well as destinations, can benefit greatly by having a strong, genuine, lasting relationship with the media. We'll help you build that relationship, nurturing new networks and growing your brand with key audiences.
Navigating the ever-changing landscape of travel and tourism takes rock-solid research and insights. We have the expertise and resources to conduct market research and deliver insights on a global scale.
Our Clients

The Bushcamp Company
Travel Alberta
Thompson Hotels
Park Hyatt New York's Bryte Restorative Sleep Suites
Carillon Miami Wellness Resort
Las Qolqas Eco-Lodge & Spa
The Ned NoMad
Seabourn Cruise Line
South Africa Tourism
Jordan Tourism Board
ATTA Appoints FINN Partners as its UK PR Agency
Communicating Sustainably on World Tourism Day
FINN Partners Re-appointed as Retained PR Agency for ENIT (Italian National Tourist Board)
Tootbus appoints FINN Partners as its UK PR agency
More of our work
Associations
Environment
Financial Services
Manufacturing
Professional Services
Purpose & Social Impact
Sports Marketing
Supply Chain & Logistics
Sustainability & ESG
Advertising
Brand Strategy & Development
Content Marketing
Corporate Communications
Crisis Communication
Digital Marketing
Employee Engagement
Influencer Marketing
Investor Relations
Public Affairs
Public Relations
Publishing & Authors
Research & Insights
News & Insights
Travel, Tourism & Hospitality
Travel agency industry - statistics & facts
Leading travel agencies worldwide, is the travel agency industry recovering from the impact of covid-19, key insights.
Detailed statistics
Online travel market size worldwide 2020-2030
U.S. travel agency industry market size 2012-2022
U.S. tour operator industry market size 2012-2022
Editor's Picks Current statistics on this topic
Current statistics on this topic.
Tour Operators & Travel Agencies
Market size of the travel agency services industry worldwide 2013-2022
Online Travel Market
Revenue of leading online travel agencies (OTAs) worldwide 2019-2021
Related topics
Recommended.
Online travel market
Digitalization of the travel industry
Impact of technology on travel and tourism
Travel agencies in the United Kingdom (UK)
Tourism worldwide
Recommended statistics
Industry overview.
Premium Statistic Market size of the tourism sector worldwide 2013-2023
Premium Statistic Online travel market size worldwide 2020-2030
Premium Statistic Key information on the global travel agency industry January 2023
Basic Statistic Leading online travel companies worldwide 2022, by market cap
Premium Statistic Leading online travel companies worldwide 2022-2023, by EV/EBITDA
Premium Statistic Leading online travel companies worldwide 2020-2022, by revenue CAGR
Premium Statistic Leading travel companies worldwide 2022, by sales
Premium Statistic Number of employees at leading travel companies worldwide 2022
Market size of the tourism sector worldwide 2013-2023
Market size of the tourism sector worldwide from 2013 to 2022, with a forecast for 2023 (in billion U.S. dollars)
Online travel market size worldwide from 2020 to 2022, with a forecast for 2023 and 2030 (in billion U.S. dollars)
Key information on the global travel agency industry January 2023
Key data on the travel agency industry worldwide as of January 2023
Leading online travel companies worldwide 2022, by market cap
Market cap of leading online travel companies worldwide as of December 2022 (in million U.S. dollars)
Leading online travel companies worldwide 2022-2023, by EV/EBITDA
Enterprise-value-to-EBITDA (EV/EBITDA) of selected leading online travel companies worldwide in 2022, with a forecast for 2023
Leading online travel companies worldwide 2020-2022, by revenue CAGR
Revenue compound annual growth rate (CAGR) of leading online travel companies worldwide from 2020 to 2022
Leading travel companies worldwide 2022, by sales
Leading travel companies worldwide in 2022, by gross sales (in billion U.S. dollars)
Number of employees at leading travel companies worldwide 2022
Number of employees at selected leading travel companies worldwide in 2022
Online travel agencies (OTAs)
Premium Statistic Revenue of leading online travel agencies (OTAs) worldwide 2019-2021
Basic Statistic Revenue of Booking Holdings worldwide 2007-2022
Premium Statistic Revenue of Expedia Group, Inc. worldwide 2007-2022
Premium Statistic Airbnb revenue worldwide 2017-2022
Premium Statistic Total revenue of Trip.com Group 2012-2022
Premium Statistic Revenue of Tripadvisor worldwide 2008-2022
Premium Statistic Despegar: revenue 2015-2022
Leading online travel agencies (OTAs) worldwide from 2019 to 2021, by revenue (in billion U.S. dollars)
Revenue of Booking Holdings worldwide 2007-2022
Revenue of Booking Holdings worldwide from 2007 to 2022 (in billion U.S. dollars)
Revenue of Expedia Group, Inc. worldwide 2007-2022
Revenue of Expedia Group, Inc. worldwide from 2007 to 2022 (in billion U.S. dollars)
Airbnb revenue worldwide 2017-2022
Revenue of Airbnb worldwide from 2017 to 2022 (in billion U.S. dollars)
Total revenue of Trip.com Group 2012-2022
Total revenue of Trip.com Group Ltd. in China from 2012 to 2022 (in billion yuan)
Revenue of Tripadvisor worldwide 2008-2022
Revenue of Tripadvisor, Inc. worldwide from 2008 to 2022 (in million U.S. dollars)
Despegar: revenue 2015-2022
Revenue of Despegar.com, Corp. from 2015 to 2022 (in million U.S. dollars)
Travel websites and apps
Premium Statistic Most popular travel and tourism websites worldwide 2023
Premium Statistic Total visits to travel and tourism website booking.com worldwide 2021-2023
Premium Statistic Total visits to travel and tourism website tripadvisor.com worldwide 2020-2023
Premium Statistic ACSI - U.S. customer satisfaction with online travel websites as of 2023
Premium Statistic Most downloaded travel apps worldwide 2022, by aggregated downloads
Premium Statistic Most downloaded online travel agency apps worldwide 2022, by aggregated downloads
Most popular travel and tourism websites worldwide 2023
Most visited travel and tourism websites worldwide as of September 2023 (in million visits)
Total visits to travel and tourism website booking.com worldwide 2021-2023
Estimated total number of visits to the travel and tourism website booking.com worldwide from December 2021 to September 2023 (in millions)
Total visits to travel and tourism website tripadvisor.com worldwide 2020-2023
Estimated total number of visits to the travel and tourism website tripadvisor.com worldwide from August 2020 to September 2023 (in millions)
ACSI - U.S. customer satisfaction with online travel websites as of 2023
U.S. customer satisfaction with online travel websites from 2000 to 2023 (index score)
Most downloaded travel apps worldwide 2022, by aggregated downloads
Most downloaded travel apps worldwide in 2022, by aggregated number of downloads (in millions)
Most downloaded online travel agency apps worldwide 2022, by aggregated downloads
Most downloaded online travel agency apps worldwide in 2022, by aggregated number of downloads (in millions)
Travel agencies and tour operators
Premium Statistic U.S. travel agency industry market size 2012-2022
Premium Statistic U.S. tour operator industry market size 2012-2022
Premium Statistic Revenue of TUI AG worldwide 2004-2022
Premium Statistic Leading travel agents ranked by number of outlets in the UK 2023
Premium Statistic Leading ATOL-licensed tour operators in the UK 2023, by passengers licensed
Premium Statistic Revenue of Hays Travel Limited in the UK 2008-2022
Market size of the travel agency sector in the United States from 2012 to 2021, with a forecast for 2022 (in billion U.S. dollars)
Market size of the tour operator sector in the United States from 2012 to 2021, with a forecast for 2022 (in billion U.S. dollars)
Revenue of TUI AG worldwide 2004-2022
Revenue of TUI AG worldwide from 2004 to 2022 (in billion euros)
Leading travel agents ranked by number of outlets in the UK 2023
Leading travel agencies in the United Kingdom (UK) as of June 2023, by number of travel shops
Leading ATOL-licensed tour operators in the UK 2023, by passengers licensed
Leading ATOL-licensed tour operators in the United Kingdom (UK) as of March 2023, ranked by number of passengers licensed
Revenue of Hays Travel Limited in the UK 2008-2022
Revenue of Hays Travel Limited in the United Kingdom (UK) from 2008 to 2022 (in million GBP)
Cruise companies
Premium Statistic Worldwide cruise company market share 2021
Premium Statistic Revenue of Carnival Corporation & plc worldwide 2008-2022
Premium Statistic Revenue of Royal Caribbean Cruises worldwide 1988-2022
Premium Statistic TUI cruise brand revenue worldwide 2015-2022, by brand
Premium Statistic Revenue of Norwegian Cruise Line worldwide 2011-2022
Premium Statistic COVID-19 impact on revenue of leading cruise companies worldwide 2020-2022
Worldwide cruise company market share 2021
Worldwide market share of leading cruise companies in 2021
Revenue of Carnival Corporation & plc worldwide 2008-2022
Revenue of Carnival Corporation & plc worldwide from 2008 to 2022 (in billion U.S. dollars)
Revenue of Royal Caribbean Cruises worldwide 1988-2022
Revenue of Royal Caribbean Cruises Ltd. worldwide from 1988 to 2022 (in billion U.S. dollars)
TUI cruise brand revenue worldwide 2015-2022, by brand
Revenue of TUI cruise brands worldwide from 2015 to 2022, by brand (in million euros)
Revenue of Norwegian Cruise Line worldwide 2011-2022
Revenue of Norwegian Cruise Line Holdings Ltd. worldwide from 2011 to 2022 (in billion U.S. dollars)
COVID-19 impact on revenue of leading cruise companies worldwide 2020-2022
Percentage change in revenue of leading cruise companies worldwide during the coronavirus (COVID-19) pandemic from 2020 to 2022
Further reports Get the best reports to understand your industry
Get the best reports to understand your industry.
Mon - Fri, 9am - 6pm (EST)
Mon - Fri, 9am - 5pm (SGT)
Mon - Fri, 10:00am - 6:00pm (JST)
Mon - Fri, 9:30am - 5pm (GMT)

An official website of the United States government
Here's how you know
Official websites use .gov A .gov website belongs to an official government organization in the United States.
Secure .gov websites use HTTPS A lock ( Lock A locked padlock ) or https:// means you've safely connected to the .gov website. Share sensitive information only on official, secure websites.
U.S. Department of Commerce
Was this page helpful?
Fact sheet: 2022 national travel and tourism strategy, office of public affairs.
The 2022 National Travel and Tourism Strategy was released on June 6, 2022, by U.S. Secretary of Commerce Gina M. Raimondo on behalf of the Tourism Policy Council (TPC). The new strategy focuses the full efforts of the federal government to promote the United States as a premier destination grounded in the breadth and diversity of our communities, and to foster a sector that drives economic growth, creates good jobs, and bolsters conservation and sustainability. Drawing on engagement and capabilities from across the federal government, the strategy aims to support broad-based economic growth in travel and tourism across the United States, its territories, and the District of Columbia.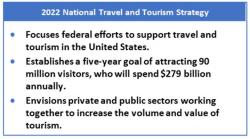 The federal government will work to implement the strategy under the leadership of the TPC and in partnership with the private sector, aiming toward an ambitious five-year goal of increasing American jobs by attracting and welcoming 90 million international visitors, who we estimate will spend $279 billion, annually by 2027.
The new National Travel and Tourism Strategy supports growth and competitiveness for an industry that, prior to the COVID-19 pandemic, generated $1.9 trillion in economic output and supported 9.5 million American jobs. Also, in 2019, nearly 80 million international travelers visited the United States and contributed nearly $240 billion to the U.S. economy, making the United States the global leader in revenue from international travel and tourism. As the top services export for the United States that year, travel and tourism generated a $53.4 billion trade surplus and supported 1 million jobs in the United States.
The strategy follows a four-point approach:
Promoting the United States as a Travel Destination Goal : Leverage existing programs and assets to promote the United States to international visitors and broaden marketing efforts to encourage visitation to underserved communities.
Facilitating Travel to and Within the United States Goal : Reduce barriers to trade in travel services and make it safer and more efficient for visitors to enter and travel within the United States.
Ensuring Diverse, Inclusive, and Accessible Tourism Experiences Goal : Extend the benefits of travel and tourism by supporting the development of diverse tourism products, focusing on under-served communities and populations. Address the financial and workplace needs of travel and tourism businesses, supporting destination communities as they grow their tourism economies. Deliver world-class experiences and customer service at federal lands and waters that showcase the nation's assets while protecting them for future generations.
Fostering Resilient and Sustainable Travel and Tourism Goal : Reduce travel and tourism's contributions to climate change and build a travel and tourism sector that is resilient to natural disasters, public health threats, and the impacts of climate change. Build a sustainable sector that integrates protecting natural resources, supporting the tourism economy, and ensuring equitable development.
Travel and Tourism Fast Facts
The travel and tourism industry supported 9.5 million American jobs through $1.9 trillion of economic activity in 2019. In fact, 1 in every 20 jobs in the United States was either directly or indirectly supported by travel and tourism. These jobs can be found in industries like lodging, food services, arts, entertainment, recreation, transportation, and education.
Travel and tourism was the top services export for the United States in 2019, generating a $53.4 billion trade surplus.
The travel and tourism industry was one of the U.S. business sectors hardest hit by the COVID-19 pandemic and subsequent health and travel restrictions, with travel exports decreasing nearly 65% from 2019 to 2020. 
The decline in travel and tourism contributed heavily to unemployment; leisure and hospitality lost 8.2 million jobs between February and April 2020 alone, accounting for 37% of the decline in overall nonfarm employment during that time. 
By 2021, the rollout of vaccines and lifting of international and domestic restrictions allowed travel and tourism to begin its recovery. International arrivals to the United States grew to 22.1 million in 2021, up from 19.2 million in 2020. Spending by international visitors also grew, reaching $81.0 billion, or 34 percent of 2019's total.
More about the Tourism Policy Council and the 2022 National Travel and Tourism Strategy
Created by Congress and chaired by Secretary Raimondo, the Tourism Policy Council (TPC) is the interagency council charged with coordinating national policies and programs relating to travel and tourism. At the direction of Secretary Raimondo, the TPC created a new five-year strategy to focus U.S. government efforts in support of the travel and tourism sector which has been deeply and disproportionately affected by the COVID-19 pandemic.
Read the full strategy here
Share this page
Best Travel Agencies

Working with a reputable travel agent takes the stress out of travel. Use our guide to research the best travel agency for you. Travel agencies handle transfers between multiple destinations, event planning services, group travel arrangements and more. Many agencies are starting to market themselves in new ways, often by catering to niche markets.
Our recommendations are based on what reviewers say.
4,340,070 reviews on ConsumerAffairs are verified.
We require contact information to ensure our reviewers are real.
We use intelligent software that helps us maintain the integrity of reviews.
Our moderators read all reviews to verify quality and helpfulness.
How to find a travel agency
Accreditation.
Travel agencies aren't required to obtain licensing or certification, though recognized organizations accredit and certify members. Travelers can confirm a travel agency's accreditation by looking for the accrediting body's logo on a travel agency's website or brochure.
ASTA accreditation: ASTA (American Society of Travel Advisors) accreditation assures clients that the agency operates under ASTA's code of ethics and will communicate with clients about unexpected changes to travel plans.
IATA accreditation: IATA (International Air Transport Association) accreditation provides agencies with a Sales Agency Agreement and a TIDS number that authorizes sales of international and domestic airline tickets.
Unaccredited agencies: If considering an unaccredited travel agency, take into account that their lack of accreditation could mean they are inexperienced or have had service problems that caused a loss of accreditation.
Credentials
Credentials are similar to accreditation, though on an individual level. Some travel agents obtain certification through The Travel Institute, which confirms the agent's interpersonal skills and destination knowledge. These types of certifications ensure that travelers are working with an agent that has the necessary experience to anticipate travel issues and provide solutions.
Certified travel associate (CTA): A CTA is a professional who has a minimum of 18 months in the travel industry and has passed courses to enhance skills and service.
Certified travel counselor (CTC): A CTC has the skills of a CTA, advanced industry training and five years of industry experience.
Certified travel industry executive (CTIE): A CTIE is a travel industry professional who has management training within the travel agency.
Travel agencies charge fees for services provided to clients to account for time spent researching and booking travel arrangements. Keep in mind that a travel agent's inside knowledge of travel-related discounts may make booking through an agency less expensive than self-booking over the internet.
Airline ticket procurement fee: Travel agencies charge an airline ticket procurement fee for purchasing tickets on behalf of the traveler.
Travel agency service fees: Other common travel agency fees include fees for booking hotels and rental cars and for time spent researching trips.
Itemization of costs and fees: While there is no law requiring travel agencies to provide an itemized breakdown of costs and fees, you can request this information to ensure fees are reasonable.
International travel planning
Planning a trip to another country is typically more complex than planning a domestic trip due to extra paperwork and the need to know details about the destination country. A trusted global travel agency can help manage details and paperwork on your behalf.
Destination-specific research or specialization: Some agents with certification from The Travel Institute are trained in region-specific bookings while others charge for time spent researching destinations.
Hotel and flight packages: Using a global travel agency to book international hotel and flight packages can cut costs even after agency fees are added. To check for savings, compare online price listings to prices provided by the agency.
Visa and passport requirements: Having visas and passports in order is vital when traveling to other countries, so confirm which documents are needed with the agency early in the trip-planning process.
Group travel planning
Planning a trip for a group can be challenging because some facilities cannot accommodate groups. Travel agencies find suitable venues and transportation for the entire group. A global travel agency can help you with international group vacations.
Large-group discounts: Travel agencies have access to discounts based on established relationships with hotels and airline companies to secure a great price for group bookings.
Transportation: A large group is not going to fit in a standard rental car. Confirm the travel agency is able to book a van or several cars to meet the group's transportation needs.
Itinerary details for the group: In addition to sleeping arrangements and transportation, eating out and visiting tourist attractions can be problematic for a group. Ask the travel agency to arrange the fine points of the group's trip in addition to handling the larger details.
Land and sea planning
Planning a vacation involves more than selecting a country and booking hotel and airfare. Hiring a travel agency can help make sure travelers enjoy every stop in their itinerary.
Add a cruise: Talk to your travel agency about adding some sea travel to any vacation. Different onboard accommodations and ports of call allow travelers to extend the reach of their trips.
Seamless transfers: Making the transfer from onshore accommodations to a cruise ship can eat up almost an entire day, but a travel agent takes care of the hassle by arranging travel to the port at the right time.
Planning excursions: Ask the travel agent to arrange desired shore excursions at the ship's ports of call that enrich other planned itinerary stops.
Types of travel agencies
Commercial travel agencies.
Commercial travel agencies cater to business travelers. These agencies specialize in tracking down deals for business travelers to help companies manage travel costs.
Online travel agencies
Travel agencies that exist only in cyberspace provide clients with the convenience of online booking and discounts that are available only to professional travel agencies. Some agencies offer both online booking and walk-in service for clients.
Niche travel agencies
Niche travel agencies provide clients with specialized knowledge of a region. This enhances the travel experience for clients by ensuring paperwork is in order and providing specific, often first-hand, knowledge of the area tourists are visiting.
Membership associations
Memberships associations give travelers access to the organization's travel planning services for the cost of an annual membership rather than charging per transaction. This type of agency offers the most benefit to frequent travelers.
Who uses travel agencies?
International travelers.
International travelers can cut the stress of planning trips to other countries when a global travel agency manages the details. This includes making sure each traveler has the proper paperwork and booking suitable travel accommodations.
Business travelers
Business travelers can take advantage of savings associated with discounts available only to travel agents. Some travel agencies also handle the detailed expense report paperwork required by the accounting departments of most companies.
Group travelers
Group travelers can save time when looking for accommodations that have room for the entire group by using a travel agency. Group bookings through an agent can also save you money.
Travel bargain seekers
Travel bargain seekers can discuss their travel budget with a travel agent. This is a way to determine what discounts and money-saving packages a travel agency can arrange.
Travel agencies FAQ
Most travel agencies don't charge customers, meaning the only price you pay is the cost of your trip. Agents are typically paid commissions by the hotels or airlines. Some travel agents may charge service fees from $100 to $500, but that money is usually applied toward the cost of your trip if you complete travel arrangements through the agency.
To know if a travel agency is legit:
Review the agency's website for a physical address and phone number.
Check for industry certifications and associations with professional organizations like the American Society of Travel Advisors.
Read reviews to learn about client experiences. Ask for a list of references.
Make sure the agent accepts credit cards.
Compare pricing to make sure cost isn't too high or too low.
No, it's generally free to use a travel agent. A travel agency may charge a service fee or a booking fee, but it's common for this fee to apply toward the cost of your trip.
The four main types of travel agencies are:
Commercial travel agencies , which cater mainly to business travelers
Online travel agencies that help people plan their trips entirely online
Niche travel agencies , which specialize in arranging trips to specific areas
Membership associations that provide travel services as a benefit to members
Using a travel agent is a more personalized experience than booking online — and sometimes cheaper. Travel agents are experts who can find the best deals on flights , cruises, hotels and activities. Agents are often available 24/7 in case of problems. And there's usually no extra cost to use one.
Yes, a travel agent can save you money, especially if you're traveling internationally to unfamiliar territory or if you're organizing a trip for a big group. In addition to finding you the best deal, a travel agent saves you time planning and researching — often at no cost for services.
Travel agencies:
Find the best deals on flights, hotels, cruises and activities for individuals, families, businesses and groups
Give clients personalized attention and advice for trip planning
Offer trip insurance
Save you time and stress
Are available 24/7 in case of a problem and advocate on your behalf
No, you don't need to tip a travel agent. A great way to show appreciation is to refer friends, family members and co-workers. Some people choose to write a thank-you note and/or give a small gift.
Not sure how to choose?
Get buying tips about Travel Agencies delivered to your inbox.
Thanks for subscribing.
You have successfully subscribed to our newsletter! Enjoy reading our tips and recommendations.
Travel agency reviews

HotelPlanner uses online technology to connect customers with hotel group sales managers. Founded in 2003, HotelPlanner offers group travel services in more than twenty languages and partners with more than 50,000 hotels worldwide.
Guaranteed lowest group rates : For consumers booking 10 or more rooms per night, HotelPlanner matches or beats the prices offered elsewhere.
Free room for the planner : The group's coordinator, the person who set up the hotel block, is provided with a free room when booking more than the minimum number of required rooms for the block.
Local experts : A local expert is assigned to each group to provide advice about navigating the city and enjoying activities.
Easy bid requests : The electronic room-booking process for groups is quick and easy to navigate. Travelers fill in the form and wait for hotels to bid on their travel, cutting out hours spent on the phone and putting negotiating power in the hands of the traveler.
Hotels bid on clients : HotelPlanner provides clients with the option to have hotels bid for the client's business, ensuring the best rates and packages.

Tours4fun is a full-service travel agency, offering both brick-and-mortar and online customer service options.

Royal Holiday Vacation Club offers memberships that let you travel to nearly 200 destinations in over 50 countries. It has over 100,000 members and has been in business since 1983. Royal Holiday Vacation Club is a subsidiary of Park Royal Hotels and Resorts.

The Global Work & Travel Co. is an Australia-based youth travel organization that specializes in travel for people ages 18 to 30. With offices in the United Kingdom and Canada and over 1,200 travel partner organizations, you will get help with planning and logistics at every step of your journey.

Vantage Deluxe World Travel was established in 1983 when it started offering affordable deluxe travel to select groups, like teachers unions and alumni associations. Since then, the company has escorted almost half a million travelers all around the world.

Global Vacation Network is a membership association that provides condominium packages and advice for saving on other travel-related details, such as airfare.

The smarTours company has been in business since 1996, offering low-cost group vacation tours to exotic worldwide locales. To date, more than 150,000 satisfied travelers have used smarTours to book their holiday.

Liberty Travel is a traditional brick-and-mortar travel agency with a presence in several major cities in New York, New Jersey, Philadelphia, New England, Illinois, California and Florida.

Fox World Travel has 11 regional vacation travel agencies in Wisconsin and has agents who set up trips for corporate travelers all over the United States.
Find a way : Agents are trained to find a way to put client requests first, even if the requests are challenging.
Group travel : Traveling in groups is made easy with trips designed for wedding parties, schools, media events, and a range of customizable options.
Business travel division : The business travel division specializes in meeting the unique needs of business travel like meeting planning services, attendee management, online event booking and more.
Travel tools available : Travel tools that simplify traveling, such as currency converters and a flight tracker are provided online for clients to use.
Online booking : Vacation packages can be viewed and booked online through the company website.

Zicasso partners with multiple travel agencies that specialize in specific styles of trips or destinations and puts agencies together with travelers. Founded in 2006, by two world travelers, Zicasso serves the luxury travel market from its headquarters in Mountain View, California.

Trafalgar offers guided tours of popular vacation destinations, such as Europe, North America, South America and Asia, in larger groups of up to 52. Trafalgar also partners with the TreadRight Foundation to support underprivileged communities and work toward sustainable tourism practices.
Authentic experiences : The guides that are assisting travelers live and work in the communities being toured.
Travel options : All Trafalgar tours are guided tours, but there are numerous options to choose from. Travelers can decide on a family vacation, country explorations, special interest tours and more.
Keep options open : Flexibility is built into the travel itinerary for exploring destinations with several nights of free exploration on every tour. This allows travelers to revisit favorite sites or explore areas not covered by the tour group.
VIP treatment : Trafalgar trips provide exclusive access to sights so travelers avoid waiting in lines.
Friendly experience : Local guides greet clients and treat them as friends, providing comfort and a sense of welcome in a strange land.

Audley Travel has offered custom-made trips based on client input since opening their doors in 1996. With more than 75 destinations and travel types that range from luxury to road trip, vacationers can create and enjoy their own ideal holiday away.
Preplanning assistance : Clients can browse the website or discuss interests with a travel planner to get destination ideas.
Detailed planning : A specialist helps plan each detail of the trip until the client is satisfied and approves the itinerary.
Pretrip preparation assistance : The assigned specialist is available for questions and reviews the client's itinerary four days before departure.
Midtrip support : Clients are provided with a number to call that is manned 24/7 if assistance is needed.
Multiple destinations : Trips to over 75 worldwide locations are offered by Audley Travel.
Information in this guide is general in nature and is intended for informational purposes only; it is not legal, health, investment or tax advice. ConsumerAffairs.com makes no representation as to the accuracy of the information provided and assumes no liability for any damages or loss arising from its use.
Want your company to be on this guide?
Get the news you need delivered to you.
Sign up to receive our free weekly newsletter. We value your privacy. Unsubscribe easily.
You're signed up
We'll start sending you the news you need delivered straight to you. We value your privacy. Unsubscribe easily.
Awesome, you're subscribed!
Thanks for subscribing! Look out for your first newsletter in your inbox soon!
The best things in life are free.
Sign up for our email to enjoy your city without spending a thing (as well as some options when you're feeling flush).
Déjà vu! We already have this email. Try another?
By entering your email address you agree to our Terms of Use and Privacy Policy and consent to receive emails from Time Out about news, events, offers and partner promotions.
Love the mag?
Our newsletter hand-delivers the best bits to your inbox. Sign up to unlock our digital magazines and also receive the latest news, events, offers and partner promotions.
Things to Do
Food & Drink
Arts & Culture
Time Out Market
Los Angeles
Get us in your inbox
🙌 Awesome, you're subscribed!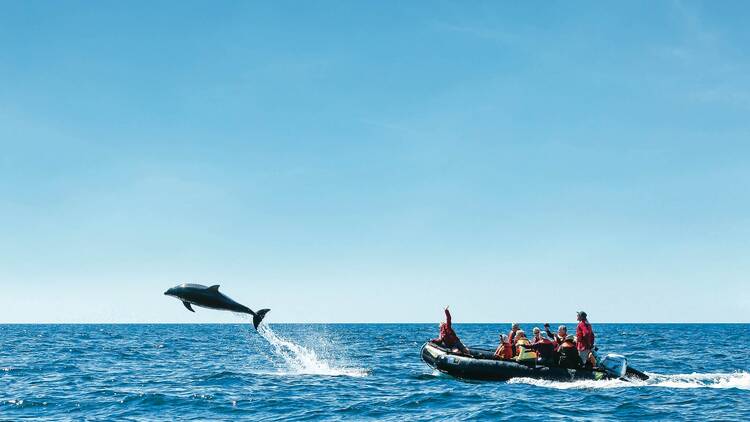 14 sustainable travel companies you can feel good about booking with
Do some good while seeing the world when you book with these ethical and sustainable travel companies
Whether you call it eco-travel, green travel, sustainable, ethical or regenerative travel , if you're an impact-minded traveler concerned about your imprint upon the Earth's ecosystems and local cultures, you probably want to choose your travel experiences and providers carefully. But being a responsible traveler doesn't have to be a buzz-kill. Diving unspoiled reefs, hiking remote mountaintops in the world's best national parks , observing Africa 's big game, building wells in a remote village – the sky is the limit when it comes to where and how travelers engage with destinations in meaningful, exciting ways.
The critical link often comes down to the travel company who plans, organises, stages and conducts your trip. So, when it comes time to plan your next purposeful adventure, you won't go wrong by enlisting the expertise of the following travel companies. From flight-free holidays to ecotourism activities, these are some of the more ethical and environmentally driven players in the global travel business.
RECOMMENDED: 12 ways to be a better tourist right now
An email you'll actually love
Sustainable travel companies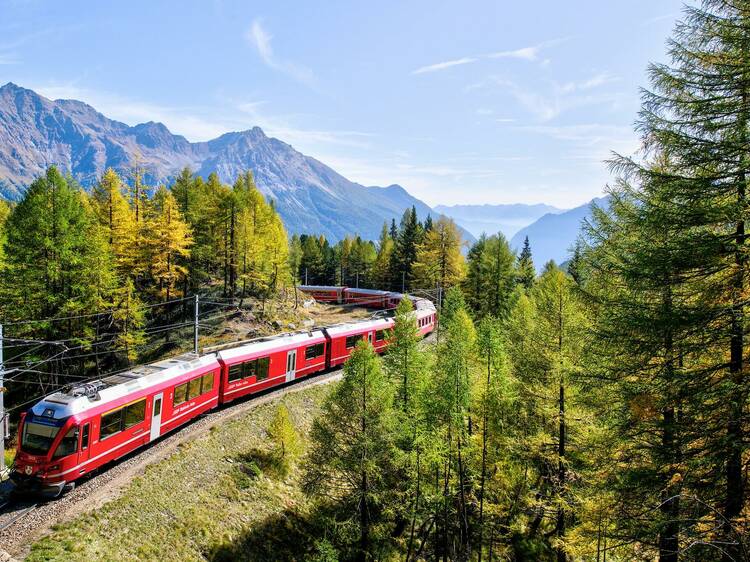 1. Byway Travel
In an ambitious mission statement, UK travel platform Byway declares that its goal is to make flight-free holidays a mainstream holiday choice. Their way of doing so? By helping people discover the beauty of slow, overland travel across the British Isles and Europe . Founder and CEO Cat Jones launched the now B Corporation-certified company during the first Covid lockdown, determined to find a way to reduce flight emissions. Her explanation was simple: If we continue on the current trajectory, emissions from flying is due to triple by 2050. Byway's life-affirming journeys include a 14-day trip to Sicily via Paris , Turin and Rome , a sleeper train across the Tyrrhenian Sea to Catania and a railway journey into the depths of Andalusia, enjoying Paris, Barcelona , Valencia , Madrid and Girona along the way.
2. Gondwana Ecotours
Named after the ancient supercontinent that gradually split to become the land masses we recognize today, Gondwana Ecotours says its mission is to bring people from different continents closer together, one trip at a time. The New Orleans -based company specializes in small group and private tours that take on exhilarating experiences around the globe, such as gorilla trekking in Rwanda and eco adventures in Patagonia and Mendoza.
A key component for Gondwana is its network of guides who live in the communities visited, adding a level of personal knowledge, depth and authenticity to the experience while providing tourism-generated income. The company is also committed to limiting its carbon footprint through sustainable travel practices and is recognized for offsetting a total of more than 580 tons of carbon emissions. Since 2021, its tours are 100-percent carbon-neutral, as certified by the Cooler emissions tracking organization.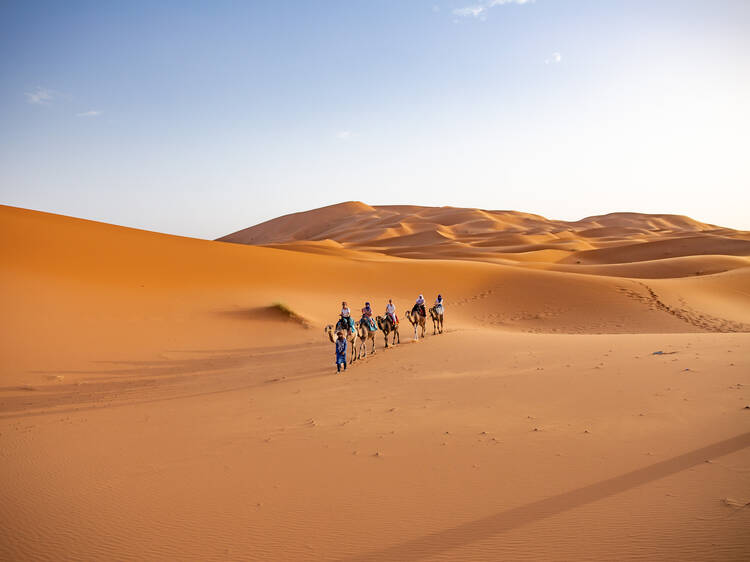 3. Intrepid Travel
Australian-owned Intrepid has always been forthright in declaring its commitment to ethical and responsible practices. In 2018, it became one of the first global travel operators to be B Corporation-certified – and has been operating as the world's largest carbon-neutral company since 2010, carefully measuring and taking care to offset all unavoidable carbon emissions for 13 years.
Their trips are just as impressive. From 15-day expeditions traversing the extraordinary gorges and remote villages of northern Pakistan's Hunza Valley to nine-day itineraries centred around baby gorilla naming ceremonies in Rwanda's spectacular Volcanoes National Park, Intrepid offer true bucket list travel adventures suited to guests of all interests and abilities. In 2020, as a part of the Tourism Declares A Climate Emergency initiative, the company published a seven-point climate commitment plan – revealing their intention to transition to 100% renewable energy use in offices by 2025 and on all trips by 2030.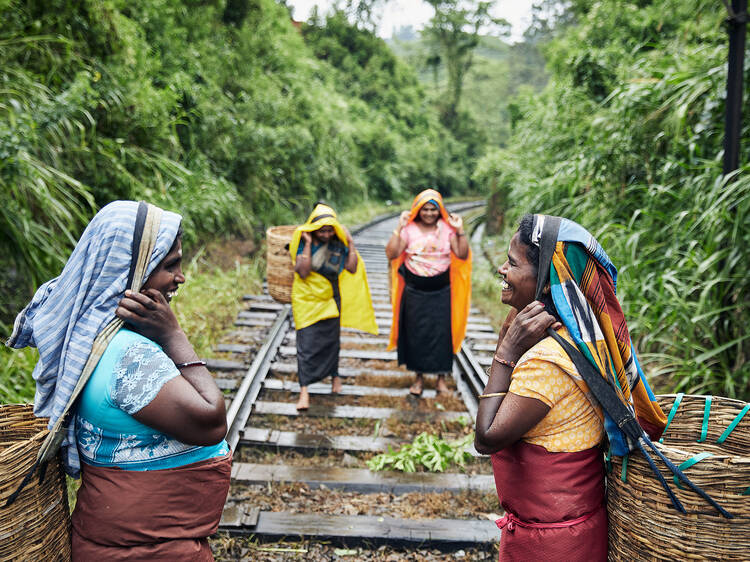 4. Experience Travel Group
Operating on the belief that 'travel should be about reciprocation', Asia travel specialist Experience Travel Group holds responsible travel at its core, enabling guests to interact with the community and experience real cultural immersion on every trip. Another B Corporation-certified company, the team are dedicated to creating experiences that divert away from trendy hubs and big hotels, instead building personalised itineraries with initiatives to give back to the community included as part of the package.
On adventures in Indonesia , Laos, Cambodia , Myanmar, Thailand and Vietnam , for example, guests can enjoy delicious local dishes at 'social enterprise' restaurants that support vulnerable young people through job training and employment. In Cambodia, a trip to the Phare Circus in Siem Reap sends funds directly to a performing arts school for underprivileged children in nearby Battambang. A new three-day hike along sections of Sri Lanka 's Pekoe Trail follows the old horse and cart routes that carried tea to the ports, bringing vital income to little-visited communities.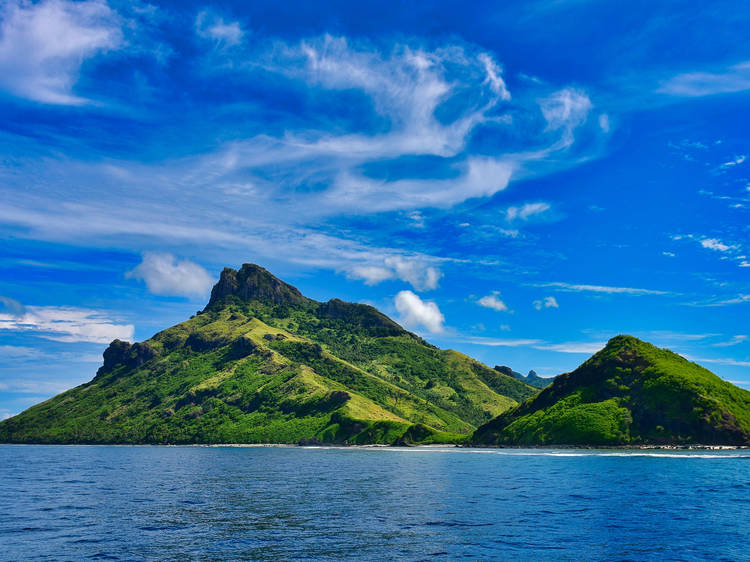 5. Seacology
In 1990, American ethno botanist Dr. Paul Cox was conducting forest research in Samoa when village leaders told him 30,000 acres of pristine rainforest were about to be logged due to a government decree to fund a school. Cox was horrified and quickly came up with a proposal to raise the needed money to conserve the forest in perpetuity. His plan worked and has come to define the Seacology model: Provide material benefits to villages that pledge to protect their natural resources.
Today, Seacology offers unique ecotourism adventures throughout the world's islands, where travelers visit active projects, interact with local people and are part of the formula that helps conserve both habitats and communities. Seacology guests also explore intriguing island environments, from the coral reefs of Fiji to the rainforests of Borneo, while staying at well-appointed resorts and visiting important cultural sites. With all this tropical splendor, expect plenty of opportunities to scuba dive, snorkel, hike and kayak.
6. Discover Corps
Discover Corps is the leader in the rapidly growing field of 'volunteer vacations' which focus on children, schools, animals and wildlife conservation. Yes, 'voluntourism' has often become a buzzword to cash in on thinly veiled claims, earning criticism and scrutiny over the years. But Discover Corps operates with full transparency and has become something of a gold standard for the model.
Trip itineraries are designed to connect travellers to local communities and provide a deeper understanding of the culture, issues and ways of life in locations around the world. Many projects are in Africa , Asia and Latin America, and can range from caring for elephants in Thailand to helping to protect the animals in South Africa's Greater Kruger National Park region.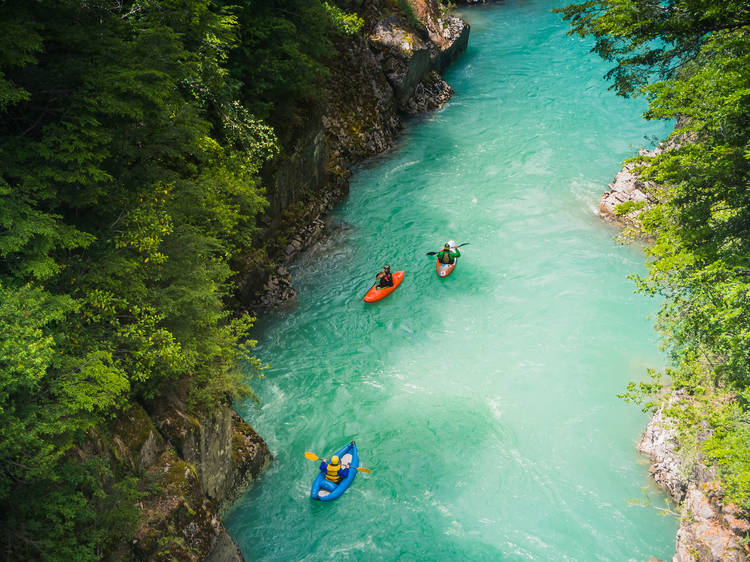 7. ROW Adventures
From its beginnings as a whitewater rafting company in the US's Pacific Northwest, ROW Adventures has evolved into an adventure travel company that advocates the transformative nature of human-powered experiences. According to ROW, connecting people with nature results in positive impacts, and the company adheres to conducting business in an inclusive and sustainable way while promoting social equity, environmental stewardship and accountability. Human-powered activities allow participants to fully observe the surroundings, whether that be white water rafting in Idaho's Salmon River, sea kayaking the orcas in Canada, or trekking across Machu Picchu.
ROW also recognizes that travel is a large contributor to the world's carbon footprint, and subsequently mitigates the impact by offsetting carbon-producing activities whenever possible. At the same time, trips also educate guests to be advocates for locations visited, with special recognition given to the awareness of Indigenous communities and honouring their legacies, lives and connections to the land.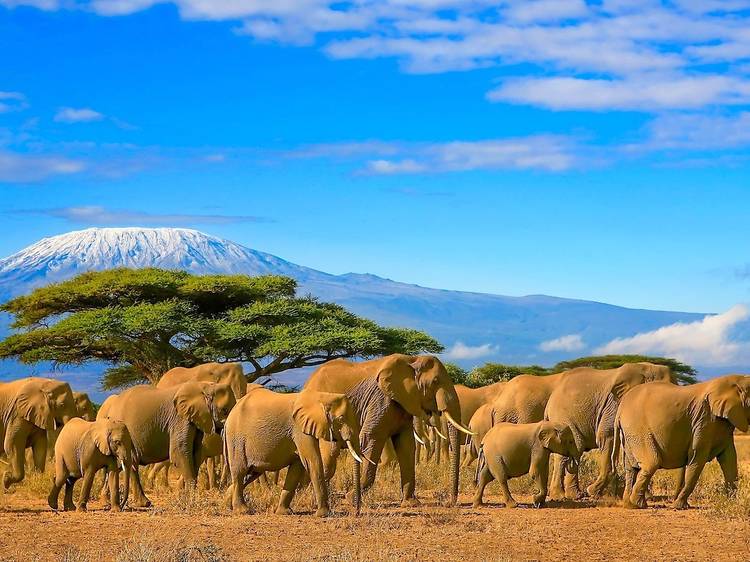 8. Natural Habitat Adventures
Conservation through exploration is the credo of Natural Habitat Adventures, the official travel partner of the World Wildlife Fund. Nat Hab, as it's called, is committed to environmentally friendly nature travel, stressing that its travelers become a force for change in addressing the planet's most pressing conservation challenges. Polar bear tours in the Canadian Arctic , African safaris and South American nature tours are examples of the company's itineraries where tourism dollars become an influential incentive for communities to protect their natural resources.
Nat Hab also acknowledges that its 8,000 annual travelers on all seven continents expend plenty of CO2. To mitigate travel's carbon output, the company leans into offsetting measures. From 2007 to 2019, Nat Hab offset 49,418 tons of carbon dioxide and has become the world's first 100-percent carbon-neutral travel company. They've also provided more than $4.5 million to support WWF's global conservation efforts and continue to give one-percent of gross sales plus $150,000 annually in support of WWF's global mission.
9. Cheeseman's Ecological Safaris
Ecology safaris catering to wildlife enthusiasts looking for an in-depth nature experience is what husband-and-wife founders Doug and Gail Cheeseman envisioned when they started their namesake company in 1980. Doug, a college zoology and ecology professor, and Gail, a naturalist, turned their passion for nature into a travel company focusing on comprehensive wildlife tours all over the globe. Working with local guides and wildlife researchers, tours are designed for hardcore animal lovers with an obsession for travel and who enjoy learning about the animals they encounter.
For example, the company's Palau National Marine Reserve diving trip in the western Pacific Ocean offers 12 days of snorkelling, paddling, sailing and diving among the awe-inspiring tropical islands in the region.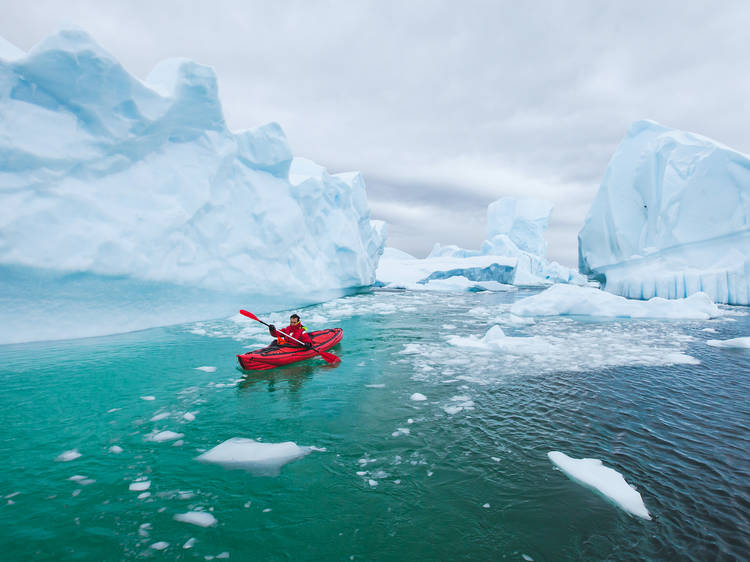 10. Quark Expeditions
Quark Expeditions co-founders Lars Wikander and Mike McDowell took the first group of commercial travelers to the North Pole in 1991, completing the first-ever tourism transit of the Northeast Passage. That inaugural expedition proved to be a game-changer and positioned the company at the forefront of polar explorations. In the three decades since, its polar travelers have visited remote parts of the Arctic and Antarctic.
With the Earth's polar regions threatened by climate change, Quark is committed to raising awareness of these delicate ecosystems through environmentally responsible tourism. A facet of that commitment is the company's Polar Promise to reduce its footprint and work with other leaders in the industry, as well as guests, to address the complex and challenging issues facing the regions. Coordinating with a global network of scientists, community leaders and sustainability innovators, the company plans to contribute a minimum of $500,000 each year in support of key environmental initiatives and sustainable development projects.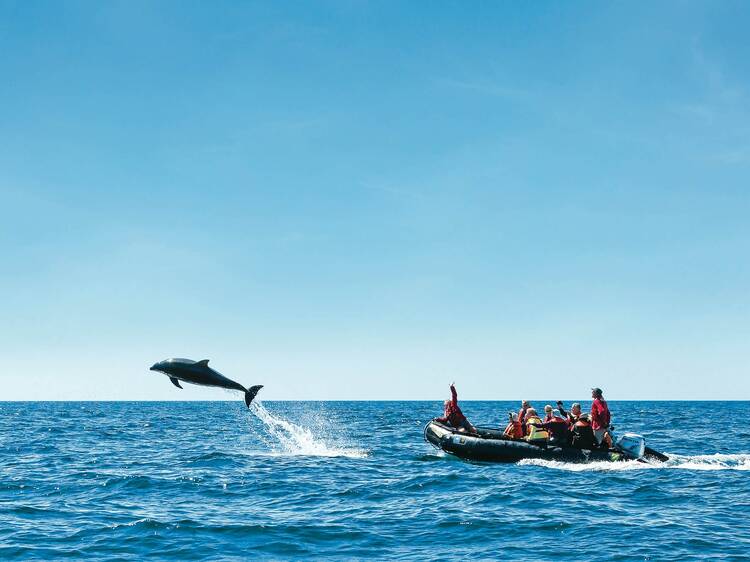 11. Lindbald Expeditions
With a fleet of rugged, purpose-built ships, the Lindbald Expedition experience is all about eco-friendly itineraries to some of the world's most wild and remote coastal destinations. For 50 years, the travel company has sailed its ships to intriguing places visited by few if any other tour providers. Example? The 17-day trip across South Georgia and the Falklands introduces travellers to tens of thousands of stately king penguins, offers them a chance to paddle kayak by curious fur seals, and more.
The company's eco-philosophy ups the ante, stating that while sustainable tourism is largely the concept of doing no harm, regenerative tourism is a better model that aims to leave a place 'better' than it was before. To that end, Lindbald has raised more than $19 million since 1997 for environmental projects and maintains a portfolio of six investments in renewable energy, reforestation and community-based efforts that align with the United Nations Sustainable Development Goals . Similarly, Lindbald is a 100-per cent carbon-neutral company.
12. National Geographic Expeditions
Since the venerable National Geographic Society launched its travel division in 1999, National Geographic Expeditions has grown to operate hundreds of trips annually to all seven continents. As you'd expect from a non-profit whose mission is to explore and protect the planet, Nat Geo's travel arm creates high-end eco-expeditions designed for adventure, nature and exploration – from expedition cruises to the poles, the South Pacific and Asia to land expeditions in the world's highest mountains and most remote jungles.
In the spirit of sustainable, ethical travel and helping preserve ecosystems, proceeds from Nat Geo travel are directed to the Society's research programs, such as its Pristine Seas Project , its Big Cats Initiative , and rare language documenting effort, the Enduring Voices Project .
During travel, clients see that their tourism dollars count and are encouraged to become involved. For instance, in Rwanda, travellers see and learn about the critical habitat of the endangered mountain gorilla.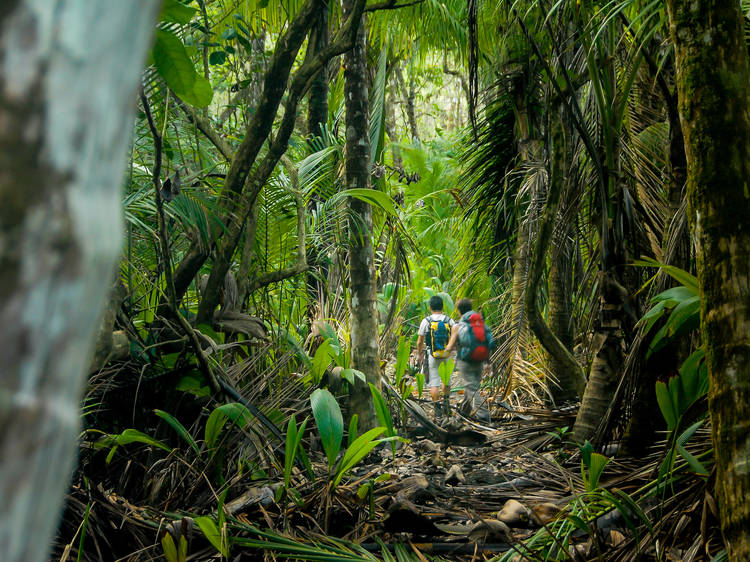 13. Earthwatch Institute
The value of citizen science is the underpinning for Earthwatch Institute, an international non-profit organization that connects travelers with scientists worldwide to participate in environmental research. Through travel, Earthwatch backs vital research while inspiring its clients to understand our shared global responsibilities as citizens of the world. As an early adopter of the citizen science model, dating to its founding in 1971, the Institute's itineraries have included Amazon explorations documenting pink river dolphins, conservation work in South Africa to save threatened rhinos from poaching, and looking for answers and solutions to the declining numbers of threatened Pacific leatherback turtles in Costa Rica. In all cases, Earthwatch's citizen science volunteers make direct contributions to research while increasing their scientific understanding and immersing themselves in learning about environmental issues.
To date, Earthwatch has been involved in 1,430 projects in 131 countries with 10,000 species studied resulting in 1,200 informed policy decisions, and 100,000 hours of scientific research per year.
14. Joro Experiences
Luxury adventure travel expert Joro aims to reduce its carbon footprint as efficiently as possible by measuring and accounting for all emissions across its business. The goal? To find innovative ways of reducing impact, while only offsetting unavoidable emissions through reputable providers. The carbon neutral company designs bespoke trips to almost every corner of the world, from safaris in South Africa and sailing the Icelandic fjords to following in the footsteps of Antarctic explorer Ernest Shackleton and going in search of Macaws in the Brazilian Amazon.
In 2020, Joro became a signatory of the Tourism Declares A Climate Emergency initiative and publicly published a Carbon Emergency Plan detailing pro-active measures, from becoming a paper-free business to educating clients on being conscious travellers.
[image] [title]
More on climate crisis
Discover Time Out original video
Press office
Investor relations
Work for Time Out
Editorial guidelines
Privacy notice
Do not sell my information
Cookie policy
Accessibility statement
Terms of use
Modern slavery statement
Manage cookies
Advertising
Time Out Worldwide
All Time Out Locations
North America
South America
South Pacific
Best Online Travel Agencies
Booking.com is our top choice for making your trip arrangements
Ligaya Malones is an editor, blogger, and freelance writer specializing in food and travel. Ligaya's work has appeared in publications including Lonely Planet and BRIDES.
We independently evaluate all recommended products and services. If you click on links we provide, we may receive compensation. Learn more .
Planning a trip can be easier through an online travel agency than if you handle each aspect of the planning separately. You can book hotels, air travel, rental cars, and more through a single site, and booking everything together sometimes results in discounts. By inputting a destination, a range of dates, and other preferences, you will see a list of options for each aspect of travel.
The best online travel agencies offer options from the largest number of airlines, hotels, car rental agencies, and more. Look for sites that offer discounts for combining reservations for different aspects of your trip. For example, the best sites will have lower rates if you book both plane tickets and a hotel through their services. The best sites also provide reviews from customers who actually have booked through the service. These are our top picks.
Best Online Travel Agencies for 2023
Best Overall: Booking.com
Best Budget: Skyscanner
Best Price Predictor: Hopper
Most Innovative: Kiwi.com
Best for Eco-Conscious: Kind Traveler
Best for Social Impact: I Like Local
Best for Design-Forward Homestays: Plum Guide
Our Top Picks
Booking.com
Kind Traveler
I Like Local
Final Verdict
Frequently asked questions, methodology, best overall : booking.com.
 Booking.com
This industry leader offers one of the most comprehensive trip planning platforms on the Internet.
Lots of options to choose from
Interface is easy to use
Numerous filters to customize your search
Tricky to tell whether changes/cancellations can be made with Booking.com or the vendor directly
Booking.com was founded in 1996 and has grown into an industry leader that stands out for being one of the most comprehensive trip planning platforms out there. From one website, you can compare and book accommodations, flights (including one-way and multi-city flights), sightseeing activities, and even airport taxis. The website lists more than 28 million accommodation options, from hotels, hostels, and B&Bs to vacation homes and luxury resorts—you can browse more choices per destination on Booking.com than other online travel agencies. The website also performs well on cost and typically returns lower-than-average prices for flights and hotels.
Booking.com's interface is also easy to use. On the home page, search for a hotel by entering your chosen destination and dates. Then, use the extensive list of filters—such as price range and distance from the city center—to narrow the results down and find the best fit. You can also search for a specific hotel, or seek inspiration by clicking through options grouped by destination or property type or by topic such as the country's best Michelin-starred hotel restaurants or the top cities for vegan travelers. The flights, car rental, and other tabs are just as intuitive.
Best Budget : Skyscanner
 Skyscanner
You can compare prices across airlines, hotels, and car rentals.
Simple interface
Option to toggle searches between specific dates or by monthly calendars
Search Everywhere button is great for spontaneous planners
Extra clicks are required to make a final purchase
Must read fine print for changes/cancellations—may need to deal directly with the vendor
Ads on the sidebar can be distracting
Find deals on airfare, hotels, and car rentals with an aggregator site like Skyscanner , which uses a metasearch engine to compare prices from all online travel agencies and the airline, hotel, or car rental company in question. Run searches with fixed dates, opt to compare airfare prices month to month, or click "Cheapest Month." Searches also include options for nearby airports or non-stop flights only. With hotel searches, you can choose to select only from properties with free cancellation, a cleanliness rating of 4.5/5 or higher, or 3- or 4-starred hotels only. Car rental searches include an option to select "return car to different location."
Once you've found the best rate, click on the link to be redirected to the third-party site to make your booking. Feeling spontaneous? The Search Everywhere button on the homepage offers a list of the cheapest flight deals for destinations both locally and across the world—just plug in your departure airport first.
Best Price Predictor : Hopper
The company claims a 95 percent accuracy rate at predicting when flights and hotel rates will be cheapest.
Color-coded system makes it easy to determine cheapest days to buy
App is easy to use
Option to track flights and receive alerts when the best time to buy arises
Some have mentioned the app functions better as a research tool than a booking tool
Unclear whether Hopper will price match if you find a cheaper flight elsewhere
Hopper is a travel app available on iOS and Android that aims to help travelers save on airfare by usng historical data and their own algorithm to predict when flights will be cheapest. Just type in where and when you'd like to fly and Hopper will present you with a color-coded pricing calendar indicating how much tickets are likely to cost. (Green is the least expensive, then yellow, orange, and red for most expensive.) Hopper will also recommend you either buy now or wait, or you can choose to watch a trip and receive notifications on the best time to buy. In addition, the app has expanded to offer hotel and car rental price predictions, too.
Some newer features since the app's inception in 2009 include an option to freeze a price for a limited time—for an extra fee—as well as exclusive app-only discounts. Hopper is free to download, and you can choose to book directly through the app, though some users mentioned they use Hopper as more of a research tool before booking directly with the airline or hotel. The company claims a 95 percent accuracy rate at predicting flight rates up to a year ahead.
Most Innovative : Kiwi.com
This metasearch engine scours the web to piece together the ideal itinerary using planes, trains, buses, and more.
Creative itineraries get you where you need to go, especially if you've got a multi-stop trip
Kiwi Guarantee offers rebooking or cancellation protections
Nomad option appeals to travelers with a lot of flexibility
Creative itineraries mean you may not fly out of the same airport you flew into
Kiwi Guarantee has an additional fee
Charges all-in-one fee for booking flights, trains, buses (though you can always purchase a la carte)
Travelers planning multi-city destinations and seeking a bargain, as well as those looking to take planes, trains, and automobiles to get there, might consider Kiwi . Kiwi is a metasearch engine that scours and pieces together itineraries from various airlines (even if they don't have a codeshare agreement), considers multiple airports (even if your arrival airport is different from departure), and offers booking options, whether you're looking at very specific dates or more general ones (up to 60 nights).
Some will find the ability to make multiple bookings for a particular trip more convenient than going at it manually several different times, though note that you must opt into the Kiwi Guarantee program to access rebooking and refund protections should your reservation change or be canceled. Kiwi's Nomad option allows you to plug in a bunch of destinations you'd like to visit and the length of your intended stay, and the website will churn out the most affordable itineraries for review.
Best for Eco-Conscious : Kind Traveler
A give-and-get business model means booking accommodations with exclusive perks, a donation to environmental organizations, and more.
All participating hotels include a local give-back component
Exclusive savings and perks
Participating hotels are located in some of the most beautiful places in the world
Inventory is much smaller compared to other booking platforms
Some of the amenities mentioned are based on availability only
In 2022, Kind Traveler (an online trave agency focused on hotel bookings) announced an increase in environmentally and socially conscious hotels, charity donations, voluntourism opportunities, and additional perks like waived resort fees or a welcome amenity.
Unlock exclusive hotel rates and perks from participating Kind Traveler hotels with a minimum $10/night minimum donation to a local charity. For example, stay at the Six Senses Laamu in the Maldives and receive up to $33 off the nightly rate and perks such as a food and beverage credit and an Earth Lab or Alchemy Bar workshop when you make a donation to Manta Trust. The organization funds coastal research to protect the island nation's large yet fragile population of reef mantas.
Select from more than 140 participating hotels from the Hawaiian Islands to Bozeman, Montana, and the Maldives. Charities include wildlife, human rights, arts, education, and environmental preservation organizations.
Best for Social Impact : I Like Local
Choose from a host of travel experiences with the peace of mind that 100 percent of the cost goes directly to local partners.
Social impact mission woven into organization's business model
Immersive experiences led by local guides
Range of experiences offered
May not be best fit for those seeking upscale, luxury experiences and stays
Can't sort experiences by a list of countries (though an interactive map is available)
No experiences outside of Africa and Asia
For an online travel agency with a booking platform designed to route dollars spent directly to the communities travelers intend to visit, consider I Like Local . Visit the website to browse a host of travel experiences in countries including Indonesia, Kenya, and Cambodia. Experiences include homestays and farmstays as well as wellness and culturally oriented experiences—from cooking and cycling tours to weaving classes.
To search for an experience, select from drop-down items like travel dates and experience categories, or view a global map and click on a country to view experiences that way.
The platform got its start in 2014 and has grown to 4,000 local hosts across nearly 20 countries. As a social impact organization, 100 percent of each booking fee goes to local hosts. To date, 16,000 travelers have booked with I Like Local.
Best for Design-Forward Homestays : Plum Guide
Browse and book seriously vetted, design-forward vacation homes.
Highly curated inventory of vacation rentals across the world
Design-forward
Thorough vetting process
Does not publish guest reviews
Other platforms have homes available across more destinations
When it comes to booking a vacation home, serviced apartment, or condo, travelers are spoiled for choice. Plum Guide is an online travel agency that specializes in accommodations—though not just any home makes its directory. The company claims that each potential home listed on its site must jump through 150 hoops to be included, from internet speed and mattress and pillow quality to the showers' water pressure and the home's proximity to dining, shopping, and attractions.
Search by a featured collection on the website such as " pet-friendly homes " or "one-of-a-kind homes in Palm Springs." Scroll to the bottom of its homepage to view its top destinations, as well as a list of all destinations where Plum Guide homes are available, including Barbados, Mexico, Portugal, Switzerland, the U.S., and Turkey. Note: From the top right-hand corner of the site, use the dropdown menu to select currency of choice.
As long as you know what you value most out of your travel experience—such as affordability, social impact, or luxe accommodations—there's an online travel agency to help plan your next trip. Be sure to read the fine print, as some agencies are third-party websites and not direct vendors. If you're not sure where to start, Booking.com is your best bet for a smooth user experience and hard-to-beat offers on flights, hotels, and other travel arrangements.
What Is the Biggest Travel Agency?
Our choice for best overall, Booking.com, is known as an industry leader with listings for all major hotels, airlines, car rental companies, and more. It boasts more choices for accommodations per destination than any other site, and we found its interface to be user-friendly.
Are Online Travel Agencies Worth It?
This depends on your needs and priorities. The best online travel agencies certainly can save time by booking everything all at once. However, if you're someone who is good at haggling and enjoys the details of planning a trip, you might be able to find better deals by reaching out to hotels or other destinations and speaking to someone personally.
Is It Cheaper to Book Online Than With a Travel Agent?
Not always. A travel agent you know and trust should have the experience and connections to find deals that can match or surpass what you'll find online. Additionally, if something goes wrong, travel agents provide you with an actual person you can use as an advocate to correct the problem . But if you don't have access to a good travel agent, online sites still provide plenty of ways to streamline planning and save money .
We considered dozens of online travel agencies and narrowed down the options based on user experience, volume and quality of inventory, unique offerings and specials, and customer reviews. We also assessed travel companies' environmentally and socially conscious policies.
Catherine Falls Commercial / Getty Images
Best Beachfront Hotels in Southern California
The 9 Best All-Inclusive Family Resorts in Mexico in 2023
Best Hawaii All-Inclusive Hotels
This Former Howard Johnson Is Now a Retro-Chic Boutique Hotel in Arizona
The 9 Best Pools in Miami
Top Caribbean Ecotourism Destinations
Best Hotel Booking Sites
Where to Stay in Niagara Falls
Best Dreams Resorts for 2023
Best Disneyland Hotels
Where to Stay in Arizona
The Best Key West Beachfront Hotels
Club Med to Open 17 New All-Inclusive Resorts by 2024
Best London Budget Hotels
Best Budget Disney World Hotels
Best Walt Disney World Resort Hotels in Orlando
By clicking "Accept All Cookies", you agree to the storing of cookies on your device to enhance site navigation, analyze site usage, and assist in our marketing efforts.
On This Page
1. Create a plan for your travel business
2. conduct market research and find your niche, 3. develop a brand as a travel agent, 4. deal with the legal side, 5. determine your funding strategy, 6. choose a location and hire employees, 7. market and launch your travel business, words of advice: final tips from entrepreneurs who have started successful travel businesses.
Business plan template and travel agency resources 
Starting a Travel Business: How to Become a Travel Agent
Briana Morgaine
17 min. read
Updated November 13, 2023
Free Download: Sample Travel Agency Business Plan Templates
If you're someone who loves travel, meticulous planning, and helping others have great experiences, consider starting a travel business and becoming a travel agent.
After a sharp drop in international and domestic travel during the COVID-19 pandemic, air travel demand has returned to pre-pandemic levels.
Pent-up demand from families who put off trips is driving tourism activity even as fewer travelers cite the pandemic as a major concern. Those tourists are forecast to drive solid long-term growth in the worldwide travel and tourism industry – and plenty of business opportunities for those who can make vacation planning less stressful.
Becoming a travel agent can be fairly inexpensive, as business ventures go, and you can often get away with limited staff and little upfront cost.
That being said, success largely depends on finding the right niche in a fiercely competitive market, given the rise in online direct-to-consumer travel booking sites. So, if you want to be successful, you'll want to focus a lot of your effort on your market research , branding, and marketing. You'll need to know who needs your services—your target market—and what they'll be willing to pay.
If this sounds right up your alley, keep reading. I've interviewed several founders of successful travel agencies for their advice on everything you need to get started, and I've also included plenty of links and resources to help you work through the process of starting your own travel business.
Make no mistake: No matter what industry you're in, a business plan is essential. You may not need a formal business plan if you're not seeking a loan or investment funding for your business, but don't skip it. Write a Lean Business Plan instead. You can do it in less than an hour. Writing a business plan is scientifically proven to help you grow faster , so don't skip this step.
What kind of travel agent are you interested in becoming? If you're planning to be a home-based travel agent, you'll want to look into finding a host travel agency where you'll essentially be an independent contractor. If this is the type of travel business you'd like to start, the business planning process should be fairly straightforward.
However, if you're looking into starting your own travel business from the ground up, you'll be looking at a much more lengthy planning process—but you'll also have more flexibility to build a business that's all your own.
A case for starting early
"In starting ADDISON Yacht Charters , we began market analysis and business planning efforts a full year before we launched the company in November 2013," says owner Scott Bessette.
Brought to you by
Create a professional business plan
Using ai and step-by-step instructions.
Secure funding
Validate ideas
Build a strategy
"During that period, we attended industry events such as regional yacht shows in the Virgin Islands, Antigua, Florida, and Monaco to acquire as full an understanding as possible with regards to what products and services were being delivered to the market, who was delivering those products and services, and who was purchasing those products and services," he explains.
Starting the planning process early helped Scott hone in on his vision for his business. "In this manner, we determined what our market niche could be, and established whether or not we could compete in the existing market, and what it would take to succeed," he says.
Scott was able to get a clear sense of where he wanted to take it, and how to tailor his business to best suit the market needs.
What kind of travel agent business plan will you need?
The kind of travel agency business plan you'll need will vary depending on what kind of funding you're looking for.
Are you hoping to eventually run a large travel agency, and interested in seeking a loan, or maybe investment from angel investors? You'll want a formal business plan for a travel agency that contains all the necessary information on your business. Are you more interested in becoming a travel agent using your own savings, without seeking outside investment or loans? A more lightweight one-page plan might be a perfect fit for your business.
Even if you do intend to pitch your business idea to lenders and investors, you can start with a Lean Plan, and flesh out the rest of the info later on. Or, you can turn to LivePlan , which will help you simplify the planning process and give you options.
Whatever your specific reason for writing a business plan for your travel business, the most important thing is that you write one, period. The travel industry is fragmented , and having a clearly defined niche and a plan will help you stand out. Writing a business plan for your travel agency will help you narrow in on what your goals are, and establish a clear, focused vision going forward.
We've covered nearly every aspect of writing a business plan here on Bplans, so be sure to check out the links below when you're ready to get started. We also have several travel industry business sample plans, which will give you an idea of what your business plan should look like.
Resources to help you create a business plan for a travel agency:
How to Write a Business Plan
Travel Agency Sample Business Plan
What kind of travel agency do you plan on starting? Moreover, what kind of travel business does the industry or your local community actually need?
"When you launch a travel business, the most important thing to do is to provide a valuable service," says Jacquie Whitt, owner of Adios Adventure Travel .
This means doing some market research to find out what kind of travel agent or travel business the market really needs. Is there a niche you can fill? Maybe there's an opening in the travel market to provide destination adventure honeymoons for young couples who would rather go backpacking than relax on the beach. Think about the people in your local community too—do they need something specific?
"In a saturated luxury travel market, Urbane Nomads had to distinguish itself from more seasoned players from the get-go," says founder Hajar Ali. "The dual elements of adventure and luxury was an unexplored niche which we filled very well."
Hajar says of Urbane Nomads: "It was conceived as the kind of travel company that would remain relevant in the age where most travel-related bookings are made online. We specialize in the sort of experiences that can't be booked online—adventurous trips to non-mainstream destinations, lodges that can't be booked online—or indeed, by non-travel professionals—and special experiences and access to personalities that would have been impossible without the personal connections."
What niche are you filling? Start by researching the travel market in general. Find out who the major players are that you'll be competing against, determine who your ideal customer is, and define what they want.
Resources to help you do market research and determine your niche:
Practical Market Research Resources for Entrepreneurs
How to Do Market Research
How to Create a Unique Value Proposition
How a Buyer (or User) Persona Can Improve Your Business
What Is Target Marketing?
Once you've determined what the market looks like and what specific niche you'll be filling, it's important to get down to the nitty-gritty of creating a strong brand image .
As the travel industry is so competitive, having a well-developed brand will help your business stand out. How do you want your customers to feel when they visit your website, view your advertising, or use your services?
Lorne Blyth, Founder and Director of Flavours Holidays , had a very specific vision for her brand. "[At Flavours Holidays], we have been specializing in cooking, Pilates, painting, photography, and language holidays in Italy since 1998," she says. Lorne's vision was to create a brand that "gave guests a true taste of Italy."
"I use that as part of my branding, as we would like to perceive ourselves as being experts on all things Italy," says Lorne. "That is why our tagline is 'Passionate, Inspiring, Authentic.'"
Why should customers use your services, rather than just book a trip themselves? What experience can you provide that others can't?
Do you offer unique services, such as partnerships with the locals of your travel destinations, that customers wouldn't have access to otherwise? Is your selling point the ease of having someone else plan your trip for you, down to the last detail? Are you all about personal touches and a great customer service experience?
This is the first step to determining your travel business's brand strategy— determining who you are. We've gone in-depth on how to build a memorable brand for your business, so check out the articles below for more information on branding.
Resources to help you brand your travel business:
The Definitive Guide to Building a Brand
4 Reasons to Brand Your Business
Want Customer Loyalty? Build Your Brand.
Your Brand's Tone of Voice: Why It Matters and How to Craft It
A travel business is, for the most part, a fairly simple one to set up. Unlike starting a brewery or starting a dispensary , there isn't a lot of legal red tape when it comes to becoming a travel agent and starting a travel business.
Determining if you'll require licensing
In most locations, you won't need any specific licenses or certifications, but licensing requirements will vary by state and country.
For the U.S. in general, there is no specific license needed to start a travel business; however, state laws vary . In California, Washington, Hawaii, Iowa, and Florida, you'll need a Seller of Travel license. Canada also has licensing requirements that vary by location , and in the U.K., you'll need an Air Travel Organiser's License .
Choosing the structure of your travel business
Beyond specific licenses, there are general licenses that you'll need before you start any type of business.
First off, choose your business structure . Scott Bessette, owner of ADDISON Yacht Charters, started his travel agency as an LLC , which he says suited his business needs. "Before we considered starting our agency, we determined that a Limited Liability Company was the appropriate structure for what we were trying to achieve."
Why was an LLC the best choice? "We had no intention of going public, or having to secure formal investment," he says. "Further, we had a very simple organization structure, so ease of governance and compliance drove our choice of corporate structure."
However, the business structure you choose will depend largely on your plans for your business, and how you intend to fund it. If for example, you plan to seek outside investment, you may want to look into starting your business as a corporation .
Naming your business and applying for a Federal Tax ID number
You'll also want to formally name your business (even if it's just you, becoming a travel agent!), which involves filing a DBA , or a "doing business as." You'll also need to apply for a Federal Tax ID number , otherwise known as a Federal Employer Identification Number (EIN or FEIN). We've covered these topics in plenty of detail, so be sure to check out the links.
Scott also adds that setting up the legal end of things was fairly simple.
"Establishing the legal and licensing requirements was one of the easiest aspects of starting the business," he explains. "All said, conception and gestation of ADDISON Yacht Charters was long-term, but she was born after only two days of hard labor."
Resources to help you determine the legal structure and name for your business, as well as other legal considerations:
Do You Need a Travel Agent License?
The Complete Guide to Choosing Your Business Structure
The Complete Guide to Registering Your Business Name
Resources and Tools to Help You Name Your Business
How to Apply for a Federal Tax ID Number
How and Where to Obtain Business Licenses and Permits
Keep Your Startup Safe from Legal Trouble
How do you plan to fund your new travel business?
Luckily, your starting costs should be fairly low: You won't have expensive equipment to buy, and you probably won't need extensive space in the beginning. If you're hoping to become a travel agent working out of your own home, you may not even need office space at all.
However, be sure to have a plan in place for how you will obtain funding. You'll need funds for marketing materials at the very least; both online, such as your business website , and offline, such as flyers, posters, business cards, and more . Your initial funding budget will also likely go toward any branding or advertising, and you may eventually also decide to rent office space and hire employees, which is a fairly large expense.
Unlike many businesses, there isn't one tried-and-true path for funding a travel business. From personal funds to venture capital funding, it's all a possibility.
Many travel agencies are self-funded since they have low initial overhead and can be started fairly easily (though face stiff competition to stand out). "I didn't get any funding at all, apart from $2,000 borrowed from my dad for the website," says Brady Hedlund, founder of Life Before Work .
Looking into loans and a line of credit is also a good first move. "We developed banking and relationships with firm lines of credit and support, to ensure that as we started to deliver, funds were available to spend before the client paid the bill," says Scott of ADDISON Yacht Charters. " Cash flow is critical to the appearance of a business's success."
However, when it comes to financing your travel business, angel investment, and even venture capital funding isn't completely out of the question. "We formed an LLC to start Project Expedition and closed a $300k seed round in January 2015 to help drive the development of our MVP (minimum viable product)," explains founder Jeremy Clement.
Don Halbert, owner of Costa Rica Vacations , also funded his travel agency through venture capital. "Funding for this venture came from a venture capital company which would later become one of our primary partners," he explains.
Resources to help you with the funding process:
How to Get Your Business Funded
35 Great Ways to Fund A Small Business
Angel Investment Guide
What Do Venture Capital Firms Want?
10 Tips for Finding Venture Funding
Next, you'll want to make a plan for the logistics of opening your travel business to the public. If you're starting a travel agency and require office space, this section will likely be more relevant than if you plan to work as a travel agent out of your home.
How many employees will you need to hire? You may not need any to start, until you decide to expand your operations.
You might also want to look into remote employees , suggests Mike Liverton, CEO and founder of Leavetown Vacations . "While many company employees live and work as home-based 'Destination Experts,' our main headquarters are downtown Vancouver," he says.
Additionally, you'll want to determine your business location . While foot traffic will likely not be a primary motivator in choosing a business location, you'll want to pick somewhere that accommodates your space needs as well as reflects your desired brand image.
However, as with employees, you'll find that a physical location isn't always an absolute necessity. "We have never booked a client from our hometown," says Scott.
"We're a 24/7 business, that cannot be limited to when I am in the office, or more importantly, marginalized when I am not," he explains. "The ADDISON staff has families, conflicts, and important events in their lives. We constructed and positioned our business to be virtual in nature; to be operational anywhere, anytime. I've conducted business from Europe, the Caribbean, from multiple states, and during my children's sporting events."
"We didn't choose our business location, we chose a virtual location," he adds. Whether or not you choose to go this route will depend on your specific niche and brand; however, it's certainly an option to consider.
Resources to help you set up your travel business and hire employees:
How to Choose a Business Location
13 Out of the Ordinary Ways to Find the Perfect Business Location
How to Hire Your First Employee
13 Tips for Hiring Your First Employee
A Comprehensive Guide to Creating a Business Website
Marketing will likely be where the majority of your initial funding budget goes, as it's an important area to focus on when becoming a travel agent and starting a travel business. In fact, it's a good idea to come up with a marketing plan as soon as possible.
For Don, the idea that you must spend money to make money drove the marketing strategy behind Costa Rica Vacations.
"Our 'lesson learned' in starting up our agency was primarily the realization that your Google Adwords budget can single-handedly determine your success when starting out in this normally competitive market," he says.
Don't make the mistake of thinking that all your advertising efforts should revolve around paid advertising, however. Plenty of your focus should go into social media marketing and guerrilla marketing tactics.
"I started out eight years ago running backpacking trips to Thailand, advertising using only lean, guerrilla marketing tactics," says Brady Hedlund of Life Before Work. "I created an itinerary and website and hit the streets of western Canada to promote my new company." Since his target demographic was 18-30-year-olds looking for an 'adventure party tour,' he went to university campuses and handed out flyers and posted signs advertising his travel agency.
"I didn't get a single call for over a year," he explains. "I honestly had no idea what I was doing at the time, but eventually, the business picked up and began to grow at an exponential rate. Flash forward eight years, and we now have a team of 35 full-time staff operating in 18 countries."
Your marketing strategy will, as with all aspects of starting a travel business, be largely dependent on your specific niche, the demographic you are after, your budget, and your bandwidth as a business. That being said, combining both paid advertising with other guerrilla tactics (both online and offline) will likely serve you well.
Resources to help you market and launch your travel business:
How to Write an Effective Marketing Plan
20 Marketing Tools Every Small Business Owner Should Try
A Beginner's Guide to Google AdWords for Small Business
How to Have the Best Opening Day Ever
Use These 16 Sites to Create Winning Marketing Materials
Help! My Business Needs a Marketing Plan and I Don't Know Where to Start
"We searched for quite some time to find an underwriter that would provide us with general liability insurance, due to the amount of risks involved in adventure travel…This is a tricky product when it comes to insurance, but it's obviously a very important piece of the pie." – Brady Hedlund, Life Before Work
"From the beginning, I have built up relationships with various individuals in Italy to help recruit staff for the villas used during our vacations. This varies from local cooks to tour guides to drivers. The little touches along the way, from booking flights for guests to getting the transport back to the airport, all adds up as every little bit helps to create the perfect experience for my guests." – Lorne Blyth, Flavours Holidays
"It's important that your business partners share your values. I work with people in South America who are now my friends. We're not in it for the money; we enjoy our jobs and if we can 'eke' out a living, all the better." – Jacquie Whitt, Adios Adventure Travel
Business plan template and travel agency resources
By now it should be clear that starting a travel agency requires a strategic approach and lots of planning. But don't worry if it feels overwhelming. At Bplans, we have a full library of business planning resources to help you get started. You can browse through our free collection of over 500 real business plan examples , or download our free business plan template to help your travel business take flight.
Clarify your ideas and understand how to start your business with LivePlan
Related Articles
8 Min. Read
How to Create an Inclusive Work Culture in Your Small Business
11 Min. Read
How to Start a Successful Blog for Your Business
How to Start a Non-Emergency Medical Transportation (NEMT) Business
7 Min. Read
How Limited Liability Companies (LLCs) Are Taxed
Flash Sale. 40% Off the #1 rated business plan builder
The 2023 AFAR Travel Vanguard
Celebrating seven companies that are changing the travel industry in bigger, better, and more human-focused ways..
Out of nearly 130 nominees this year, we selected seven honorees that put people—and the planet—first.
Photo by Matt Dutile Creative
Launched in 2016, the AFAR Travel Vanguard celebrates organizations that are making travel a force for good. Out of nearly 130 nominees this year, we selected seven honorees, including a nonprofit working to bring back an ancient wilderness, a luxury cruise line pioneering new green technologies, and a hotel brand that prioritizes art and artists.
Read on to learn more about these seven changemakers.
From left: A Ngäbe woman teaches a visitor to stitch a chácara bag; Travelers take a canoe along Panama's Chagres River to visit the Emberá community.
Courtesy of Visit Panama
Panama Tourism
For empowering local communities through tourism
Panama is helping travelers experience the country beyond its stunning beaches, popular surf spots, and eponymous canal. Included in the nation's Sustainable Tourism Master Plan 2020–2025 are projects to reduce carbon emissions, protect marine environments, and educate travelers about their impact. But it is Panama's work with its Indigenous communities that is perhaps the most groundbreaking.
In 2022, a consortium of government agencies and nonprofits launched SOSTUR (a portmanteau of turismo sostenible , Spanish for "sustainable tourism"), a network that connects travelers directly with pilot projects in 10 communities across the country. "Before SOSTUR, these communities didn't have access to the tourism market, so this allows them to develop their own tourism strategy that works for them," says Fernando Fondevila, the CEO of PROMTUR , an organization that promotes tourism in Panama.
Through SOSTUR, a traveler can, for example, book a tour to Bonllik, a dense jungle landscape located along the border with Costa Rica. There, the Naso people , in what is considered to be the last Indigenous monarchy of the Americas, have designed a tourism experience that introduces visitors to their culture on their own terms. Guests can participate in the harvesting of cacao and bananas while learning how their hosts have maintained their heritage despite centuries of colonial violence.
SOSTUR experiences begin with community buy-in. For a trip to be listed on the platform, local hosts first need to agree to terms and be involved in designing the activity. "From the transportation, to the moment that a visitor arrives, to the accommodations in which they are staying, to the guides bringing them on the journey, to the groups cooking and teaching visitors about their community," says Annie Young, president of SOSTUR, "everyone is involved in the process."
The area around the Punakha River Lodge includes rice terraces, chili fields, and views of the Himalayas.
Courtesy of andBeyond
For translating its conservation-minded mission to new corners of the world
Since 1991, the tour and lodging company andBeyond has championed a model of tourism that places the traveler at the center of an interconnected system, one that links the land, local communities, and wildlife. The company has grown gradually—from one safari property in South Africa to 25 lodges across six African countries—and expanded its conservation reach every time. Today, its properties preserve more than a million acres of wilderness.
In recent years, andBeyond has started looking farther afield. After opening Vira Vira , a lodge in Chile's Lake District, in 2018, the company turned its attention to Asia. Its Punakha River Lodge , a small collection of suites and luxury tents, debuted in September 2023 on the banks of the Mo Chhu River. Bhutan—where the government has long been a global leader in conservation through a model of high-value, low-volume tourism—might seem like an odd choice for a company that usually operates in countries where wild spaces are under greater threat. But Nicole Robinson, andBeyond's chief marketing officer, explains that the goal here was for guests to experience Bhutan's commitment firsthand.
"What we really want is that [our guests'] travel also makes them rethink their place in the world and how they live when they get home," Robinson says. "There's so much to learn from seeing what the Bhutanese value and how that plays out across the country."
It wouldn't be an andBeyond project without some element of supporting the host community. Around 80 percent of the staff come from the nearby areas, and Robinson says that most are new to the hospitality industry. Introducing new employment opportunities—especially in an industry that offers room for growth—can have ripple effects beyond the lodge. In addition, the company limits the environmental footprint of Punakha and employs local architectural styles that blend seamlessly with the surroundings.
"We want to leave our world a better place, which obviously includes the land and wildlife," Robinson says. "But it also means our guests and our staff—we must be leaving them in a better place, too."
Cuples Tea House, owned by Eric and Lynnette Dodson (pictured), participates in Baltimore's Warm Welcome program.
Photo by Scott Suchman
Visit Baltimore
For giving the key to the city . . . to everyone
After a pandemic and a racial reckoning, as travel tiptoed back toward normalcy, the city of Baltimore saw an opportunity. Not everyone felt they could just pretend the last few years hadn't happened. "When it comes to travel in the United States, the reality is that there are destinations where many individuals still feel unwelcome or even unsafe while visiting," says Al Hutchinson, president and CEO of Visit Baltimore , the city's official tourism board.
So in 2021, Visit Baltimore unveiled the Warm Welcome program , which seeks to tell all visitors, regardless of who they are, that the city is a place for them. To date, more than 80 hotels, restaurants, museums, and other tourism establishments have signed up to participate in the program. It requires that they make a pledge to follow a set of inclusive principles, such as speaking up when witnessing an act of discrimination. But it isn't enough to make a promise. To be part of the program, businesses must also offer mandatory diversity, equity, and inclusion training courses, designed by subject-matter experts from across Baltimore.
Once they're approved, businesses can advertise through storefront stickers that they are a program member, giving travelers of color, the LGBTQ community, and others renewed confidence to explore the city.
The 21c Museum Hotel in Lexington, Kentucky, includes works by Chinese and South African artists.
Courtesy of 21c Museum Hotels
21c Museum Hotels
For using art to spark conversations across the United States
The first 21c Museum Hotel opened in Louisville, Kentucky, in 2006, when Laura Lee Brown and Steve Wilson were looking for a home for their extensive art collection and a way to give back to their hometown. What started out as a single hotel-museum hybrid crystallized into a mission that extends beyond the scope of most hospitality brands: to simultaneously revitalize historic buildings, celebrate unsung cities, empower artists, and inspire social change.
Today, 21c operates eight hotels , which are themselves works of art. Durham, North Carolina's outpost is in the Hill Building , an art deco standout from the 1930s. The company's latest addition in St. Louis, Missouri, is housed in a 95-year-old, 10-story, Renaissance revival–style YMCA . All of the hotels devote a significant portion of their communal spaces to art exhibitions and community events.
Art shows are open to the public and touch on themes that resonate with locals and visitors alike. For instance, 21c curated a show of Indigenous artists in Cincinnati , and one in Chicago that explored pay inequity . The brand also partners with Artadia , a nonprofit that supports artists through unrestricted financial awards. By offering grants in cities where the company has hotels, 21c hopes to elevate and draw attention to artists outside the usual art-world locations.
"It gives great exposure and opportunities to these artists and gets the word out that there is a vibrant visual culture happening in all of these cities," says Alice Gray Stites, 21c Museum Hotels' chief curator and museum director. "It reinforces the idea that we are a multivenue museum, because the award will happen in each city and there will be more opportunities for cross-pollination between these artists."
Gardens by the Bay is the first destination in Singapore to join EarthCheck, which facilitates sustainable practices.
Photo by Amrita Chandradas
Singapore Tourism Board
For making an entire city see green
In 2023, Singapore became the first country certified as a sustainable destination by the Global Sustainable Tourism Council (GSTC), which has developed a set of strict environmental, economic, and cultural criteria. (It was also the first country to apply.) The Southeast Asian island nation has, in recent years, made a massive push to transform its urban landscape into a "city in nature," where lush parks and gardens cover the spaces between skyscrapers—or even along buildings' facades. You'll find hotel roofs blanketed in solar panels, restaurants making efforts to reduce their waste, and green corridors that connect parks.
"As a small city-state, our resources are limited," says Rachel Loh, a senior vice president of the Singapore Tourism Board . "Over time, we have found innovative ways to function as a society through efforts such as vertical farming, which is growing crops in stacked layers to maximize food production without needing a lot of farmland."
The GSTC certification is a testament to the success of Singapore's own Green Plan , launched in February 2021 with the bold goal of achieving net-zero emissions by 2050. The Singapore Tourism Board has played a vital role in bringing that mission into the travel sector by introducing sustainability-focused training programs for tourism professionals; aligning hotels, airlines, and conference organizers behind concrete emissions targets; and spearheading the campaign for GSTC certification.
Along with the overarching efforts of the Singaporean government and the Singapore Tourism Board, individual hospitality businesses are also doing their part. The ParkRoyal Collection Pickering , for example, has taken on a "hotel-in-a-garden" concept, with dense greenery along its balconies and 262 solar panels. The Pan Pacific Orchard, opened in June 2023, is the city's first zero-waste hotel.
While travelers will benefit from cleaner air and more green space, Loh says it's important to keep in mind the benefits for Singaporeans. "Sustainable tourism also considers the well-being of local communities and their cultural heritage," she notes. "It promotes respectful engagement with local traditions, supports local economies, and creates opportunities for community development."
The Dundreggan Rewilding Centre connects visitors to nature through a range of hands-on experiences.
Photo by Paul Campbell
Trees for Life
For bringing back the world's wild places
Thousands of years ago, the Scottish Highlands were blanketed by Caledonian forest, with endemic wolves, red squirrels, and beavers thriving under its canopy. Today, due to the effects of climate change, habitat destruction, and the introduction of non-native plant species, just 2 percent of that forest remains. Trees for Life is a rewilding charity established in 1993 with the mission to restore the ancient forests, part of a global rewilding movement that seeks to bring back local ecosystems that have all but vanished. The organization has planted almost 2 million native trees and reintroduced red squirrels, among other accomplishments.
In April 2023, the group opened the Dundreggan Rewilding Centre just south of Inverness on 10,000 acres of woodland that were once royal hunting grounds. Guests can wander a network of trails through hundreds of thousands of replanted pines and willows; take a guided walk to learn how the return of native flora can help bring back populations of golden eagle, beaver, and lynx; or attend a lecture about the insects in the region.
The organization's CEO, Steve Micklewright, says the Dundreggan Rewilding Centre allows for a more tangible link between tourism and the natural world. "We've built a building which is mainly about getting people outside," Micklewright says, adding that they also offer lodging options to those interested in multiday volunteer opportunities such as tree planting or wildlife surveying. "People travel for an experience and to expand their mind. You can have a holiday where you can give something back to nature."
Trees can take hundreds of years to grow, so rewilding requires patience. The center is an embodiment of what people can achieve in the short term, too. "We need to think of this work as a kind of partnership with nature rather than feeling that we are stewards or custodians of the natural world," Micklewright says. "If we disappeared tomorrow, everything would be fine. The reason we have to restore nature really is for us, for human existence."
The Ponant ship Le Commandant Charcot features a sunroom in the spa with floor-to-ceiling windows.
Courtesy of Ponant/Gilles Trillard
Ponant Cruises
For pairing deep exploration with sustainability
In 2022, Le Commandant Charcot , the latest ship from the French company Ponant , proved its adventure bona fides by becoming the first luxury passenger ship to bring guests to the geographic North Pole. That it did so while safe-guarding the fragile environment made the sailing a game changer for expedition cruising.
With its 123 plush cabins, fine dining options, and spa, the Charcot has all the trappings of a high-end ship. Under the hood is even more impressive: It is the world's first luxury icebreaker of its class to run on a combination of electric battery power, liquefied natural gas, and low-sulfur gas oil. In all, that translates to 25 percent lower carbon emissions, and up to a 95 percent reduction in the fine-particle emissions that come from more conventional fuel sources.
The ship's development was part of Ponant's investment of more than $1 billion in green technologies, such as hybrid batteries and low-emission fuel. The company's CEO for the Americas, Navin Sawhney, says that part of Ponant's commitment to a green future for expedition cruises is its direct support of scientific research. The Charcot can journey to areas that are cost-prohibitive to many scientific teams that otherwise wouldn't have transport that meets the technical requirements for traveling in extreme conditions. By hitching a ride on tourism ships, scientists can reduce the monumental costs of visiting the polar regions. Passengers, meanwhile, get to learn about the latest in ecological, geological, and climate-based research firsthand from those scientists.
In 2022, the Charcot hosted 29 scientific expeditions, with researchers working out of its two onboard laboratories. "This ship exemplifies our commitment to discovering and learning more about the oceans, but we're also actively working to preserve the environment through that new knowledge," Sawhney says.
7 types of travel agents around the world
Liked this article? Click to share!
Travel agents are an important part of the tourism industry. There are several different types of travel agents. The different types of travel agents vary according to the service they provide and the products that they offer. In this article I will teach you about the different types of travel agents and provide some examples too.
What's a travel agent?
High street travel agents, business travel agents, call centre travel agents, internet travel agents, independent travel agents, multiple travel agents, miniple travel agents, types of travel agents: to conclude, further reading .
A travel agency is a private retailer that sells travel-related products and services to consumers. This includes package holidays as well as individual holiday elements such as hotel rooms, flight tickets and travel insurance.
Travel agents typically use global distribution systems (GDS). These systems enable to travel agent staff to receive real-time updates on availability and prices and to make bookings.
Travel agencies typically take a percentage of the overall fee that a consumer pays, known as commission. Commission rates vary depending on the product and/or service that is sold. It is for this reason that consumers will sometimes pay more for a holiday booked through a travel agency than they would if they booked it directly with the suppliers.
Did you know that you can set up your own travel agency business and earn from your sofa? Find out how here!
The different types of travel agents
There are four main types of travel agents in the travel and tourism industry: high street, business, callcentre and Internet. I will explain how each of these types of travel agents work below. BUT before you read on, hit play on my new YouTube video below!
High street travel agents have been around for a long time. Up until only a few years ago, high street travel agents were the most popular and themes common types of travel agents.
High street travel agents are typically found in major shopping areas, such as local high streets or in shopping malls.
High street travel agents typically have an area where holiday brochures are displayed and desks for consumers to sit at and talk than travel agent. Travel agent staff are generally very knowledgeable about the products and services thatchy are selling and offer high standards of customer service.
Many people continue to prefer house high street travel agents because they enjoy the face-to-face interaction.However, fewer and fewer people have been using travel agents in recent years. This has led to the closure of many high street travel agents.
High street travel agent examples: TUI, Hays Travel, Cooperative Travel
Business travel agents specialise in planning and booking travel for business purposes. Business tourism is one of the largest types of tourism . As such, this is an important type of travel agent.
Business travel agents do not always have a visible high street presence. Instead, they may be tucked away in office blocks or in quiet locations.This is because they do not tend to have walk-in business.
Business travel agents typically work with companies to organise business travel. Stays tend to be shorter than ordinary holidays. Business travel agents are popular because they help to save organisations timed money, given that they are able to quickly plan itineraries and book travel the best prices.
Business travel agent examples: Crystal Corporate, Click Travel, Kanoo Corporate
A call centre travel agent is a travel agent which is based in a call centre.
Call centre travel agents provide advice and guidance on booking your holiday via the telephone. Many major travel agencies will have call centres as wells high street shops.
Call centres have lower overheads than high street retailers because they do not have to pay premium prices for their offices- they have the flexibility to be based anywhere.
Some companies even choose to base their callcentres in developing countries, where wages and overhead costs are lower. However, this has been known to have a detrimental impact on the service offered due to language barriers and cultural differences.
Call centre travel agent examples: Flight Centre, Virgin Holidays
Internet travel agents are travel agents theatre based the Internet. This includes major travel companies as wells independent travel agents who are working from home.
Internet travel agents are the most popular types of travel agents nowadays. Many people prefer to book online.
Just like high street travel agents, Internet travel agents take a commission from the money paid by the consumer.
The rise of the Internet travel agent has been so significant in recent years that there is now a lot of competition in the marketplace. This helps to drive down prices and to make holidays more affordable to customers.
Internet travel agent examples: Expedia, Booking.com, Agoda
Types of travel agent businesses
The types of travel agents can also be distinguished by their business model. There are three major business models that are used: independent, multiple, miniple. I will explain what each of these are below.
An independent travel agent is an agent is a unique company. There is only one branch and it is not associated with any other travel agency stores or companies.
Independent travel agents are commonly found in small towns and villages. They are usually locally-run businesses. Because of scales of economy, independent travel agents are often not able to compete with the lower prices offered by larger types of travel agents.
Independent travel agents do not necessarily need to have physical travel agency. There are many people who are running their own, successful travel agency businesses from home. These are Internet travel agents who are operating on an independent basis.
Since COVID-19, many organisations have reduced their business travel requirements, opting instead for Zoom calls and webinars facilitated by the shut-in economy . It is predicted that this change will be irreversible and therefore that the need for business travel agents will be permanently reduced.
A multiple travel agent is one which has a chain of branches. They are typically large organisations with a strong high street presence.
Multiple travel agents did have a monopoly of the market for many years. However, they have struggled to compete with the Internet travel agents, who have fewer overheads and are more conveniently located- on a consumer's computer/smart device!
Miniple travel agents are travel agents that have several branches. These are usually mid-sized companies. They are often regional.
As you can see, the travel agency market has changed a lot in recent years. We have moved away from the traditional multiple on the high street towards an Internet-based approach when researching and booking our holidays. Nonetheless, there does continue to be a desire for travel agents, albeit largely online.
If you're studying travel and tourism then I highly recommend the following texts to support your learning:
The 10 Major Types of Events
The 8 Major Types of Cruise
150 types of tourism! The ultimate tourism glossary
20 Popular Types of Hotels Around The World
21 Types of Tourists Around The World

Types of Travel Agency
Types of Travel Agency: The travel agencies play a pivotal role in the tourism & hospitality Industry. Significantly, travel agency is a crucial constituent of the tourism & hospitality Industry. As a vital component of tourism industry, travel agency has faced many operational and managerial changes over recent years and needs to constantly evolve in order to continue to meet the needs of tourists and diversity of distribution channels in the volatile tourism marketplace. Thus, understanding how a travel agency operates, remains competitive and meets the needs of customers is essential for any employee of a travel agency and those who want to join this vital sector as career. It is important that learners appreciate the complexity of working within a agency organisation and therefore the wealth of skills and knowledge needed to achieve success during this vital component of the industry. This module aims to develop an understanding about different types of travel agencies operating in the tourism industry. This module also appraises the students to know in brief activities and importance of different types of travel agencies.
Various types of travel agencies
Please enable JavaScript
The Travel agencies are classified on the following basis:
On the basis of distribution chain
According to the International Institute for the Unification of Private law (UNIDROIT), a travel agency can be of two types.  An Intermediary Travel Agency: This type of travel agency undertakes as intermediary to act for another, in obtaining either a journey or a sojourn possible in return for the price for the services.
 An Organizing agency : An organizing Travel Agency undertakes to arrange for the general public , a journey or sojourn comprising a series of services.
On the basis of Functions
 Retail Travel agency : Retailing mean to sell in small quantity of product / service to the end users. Retailing refers to all or any the transactions which involve sale of products or services to the last word consumers. A retail travel agency is a middleman between producers and tourists who procures goods from the producers /wholesalers and sells it to the final consumers. They form a vital link in the channel of distribution of products/ services because without travel agency the products/ services would not sell nor would it is possible for consumers to buy services of their choice. They have a way stronger personal relation with the consumers and deal directly with the people of various tastes and temperaments. They form the last link in the chain of distribution and give the final selling price to the product/ service. Thus, the retail travel agencies provide important services and solve the problems of the producers and wholesalers on one hand and the tourists on the other hand.
 Wholesale Travel agency: As the name indicates, a wholesale travel agency operates at large scale and deals in bulk purchase of products/ services and retail through the retail travel agency. Wholesaler may be defined as the middleman who operates between the producers (from whom they purchase goods) and the retailers (to whom they sell goods). Wholesaler refers to any individual or business firm selling goods/ services in relatively large quantities to buyers (retailers) other than the ultimate consumers. Thus, the producers who sell their products directly to retailers may also be regarded as wholesalers. The specialized knowledge and skill of wholesalers increase the efficiency of the distribution network. The wholesalers provide important services and solve the issues of both the manufacturers and therefore the retailers.
On the basis of Tourism flows:
On the basis of tourism flow types of travel agency are as:  Outbound Travel Agency: The outbound travel agencies are those travel agencies which provide product and services to tourists want to visit abroad. Generally, these travel agencies provide convenient location for the purchase of travel product/ service besides offering expert product knowledge and ancillary services.
 Handling Travel Agency / Inbound Travel Agency: This is very old form of travel agency which is specialized at a particular destination or location. This travel agency plans and executes of travel packages at destination level. In fact, a handling travel agency represents tour operators at a destination and supervises the delivery of local suppliers.
On the basis of Business or leisure
Travel agencies can be categories on the basis of business or leisure such as:  Leisure Travel Agency: These types of travel agencies manly serve holidaymakers with package tours.
 Business Travel agency: Today, business travel has become core area for many travel agencies. Business travel agency arrange travel for business travelers and corporations and provide extra services such as reporting and travel management.
You may read this book
On basis of level of specialization.
 Niche Travel agency: Due to the emergence of new form of tourism like ecotourism, Niche travel agencies have evolved. Niche travel agencies and usually small independent travel agencies and specialized in certain products or certain suppliers.
 Mass Travel agency: Mass travel agencies are big travel agencies often large scale/ multinational travel companies. These travel agencies generally offer wide range of destinations and products/services having large supplier network. These travel agencies operate on economies of scale.
On  the premise  of Geographical coverage
Travel agencies  is  categories on  the idea  of geographical coverage  like  Multinational: Multinational travel companies present in many countries, either through own outlets or partnerships. A multinational travel company is one which is incorporated in one country (called  the house  country); but whose operations extend beyond  the house  country and which carries on business in other countries (called the host countries)  additionally  to  the house  country. Generally, multinational travel company has it's headquarter  within the  home country.
 National:   agency  is serving  the requirementsof shoppers  nationwide. In fact, when a travel company conducts its affairs in its home country  is thought  as national  agency . A national  agencyis commonly  taxed differently than  a distantagencyand should  be required to pay duties or fees on the importation of its products/ services. Typically, a national  agencyis in a positionto work  business in other states or other parts of the country as per the articles of association.
 Regional: when a  agencyis working  at regional level  is usuallycalled  regional  agency . These travel agencies are specialized in certain  countries  and offer both leisure and business products/ services.
On the idea of Number of outlets
Travel agencies  may be  categories on  the idea  of number of outlets  like  Multiples : Multiples travel agencies are those travel agencies which operate nationwide and owned by large  agency . These travel agencies are large scale and  think about  package holidays. These travel agencies have  a sequence  of establishments spread throughout the country under  one  name. Thus, these travel agencies have  a large  number of clients.
 Mintiples : Mintiples travel agencies  targeta selected  region with multiple  business line . These travel agencies have number of branches scattered throughout the local area but sometimes operate under different trade names. These have head offices  and will  acquire independent firms  to show  them into  one in all  their outlets.
 Independent Agencies: Independent travel agencies usually cater for a special or niche market. Independent agencies have  one  outlet  and frequently  specialized in niche markets. These travel agencies  and frequently  small travel agencies and specialized in certain products or certain suppliers like eco-tour package, adventure tour package or others.
On the idea of Business Model
Travel agencies are often categories on  the idea  of business model  like  Offline Travel Agency:   the sort  of  agencyis that the  oldest  sort ofagency . Generally, offline travel agencies operate through physical offices and face to face customer service/product.
 Online Travel Agency: Online  agency  serving customers through World Wide Web channels. Online  agency  (OTAs)  could be a  relatively recent innovation and  may be a  major growth sector  within the  global distribution system. OTAs are a  style of  distribution mechanism where  an oversized  number of sellers and buyers are connected via  an online  site provided by an independent third party. The leading international OTAs are:
• Travelocity, owned by Sabre. Travelocity includes the brands lastminute.com, World Choice Travel and Zuji.  within the  corporate market, Sabre operates through the GetThere.com and TravelocityBusiness.com OTAs • Orbitz which operates  the subsequent  OTA leisure brands:
1. CheapTickets.com 2. Ebookers.com 3. HotelClub.com 4. RatesToGo.comOn the premise of Size
On the idea of business size travel agencies are often categories like
 Small Scale Travel Agency: the little scale travel agencies are those agencies which treat small scale, restricted to a little segment of the tourism market and to a narrow range of products. Small scale travel agencies are very large in number but account for atiny low portion of the overall retail tourism business.
 Medium Scale Travel Agency: Medium-scale agency business is that the outgrowth of a successful small scale agency. A agency business with 50 or fewer employees is mostly considered small, while one with 50-150 employees is taken into account to be medium-sized.  Large scale Travel Agency: Large scale agency is that business operation whose operates at large scale, having an outsized segment of the market and have a good range of products/ services. .
On the idea of Form
On the premise of business forms travel agencies may be categories like  Sole Proprietorship: when a agency business is owned, managed and financed by one man, it's known sole proprietorship agency. In fact, its debt, obligations and taxes, are the owner's personal liabilities, and income from a proprietorship is taken into account the owner's income. this kind of agency is straightforward to begin and simple to dissolve.
 Partnership : agency being seen on a partnership basis is jointly owned by two or more individuals. In other words, when two or more persons agreed to contribute money or money's worth and sharing profit/ loss as per the agreement is knowledge partnership. The partnership style of agency business organization enjoys the subsequent advantages: a. easy formation: Partnership is easy to create, inexpensive to ascertain and straightforward to control. No legal formalities are involved and no formal documents are to be prepared. Only an agreement is required. . b. Combined abilities and judgment: The skill and knowledge of all the partners are pooled together. Combined judgment of several persons helps reduce errors of judgment. c. Direct motivation: there's no difference between owner and management. In fact, ownership and management of business are vested within the same persons. Thus, every partner is motivated to figure hard and to make sure the success of the firm. d. Close supervision: Every partner is anticipated to require personal interest within the affairs of the business. Different partners can maintain personal contacts with employees and customers. e. Flexibility of operations: Partnership business is free from legal restrictions and government control. Partners can make changes within the size of business, capital and managerial structure with none approval. The activities of partnership business may be adapted easily to changing conditions within the market. f. Corporate: Unlike a proprietorship or partnership a company is taken into account to own its own identity, break free its owners. a company agency is owned by shareholders/ stockholders who are represented by a board of directors. the company variety of agency is incorporated under the businesses Act. the company has differing types of merits like indebtedness perpetual existence, which implies it's a separate person within the eyes of the law and simple to transfer ownership interests in an exceedingly corporation. The board of directors can authorize the problem of shares of stock in exchange for investors' capital infusion into the corporate.
On the Bases of Services
On the idea of services travel agencies is categories like
Full-Service agency : A full-service agency could be a agency which offers s all services / products to both international and domestic tourists. Its operation includes every kind of tour packages like holiday and business travel on individual or group based. Further, a full-service agency is also small or large scale concentrating on both leisure travel and business travel.
Corporate/ Business agency : A Corporate/ Business agency are specialized solely in servicing the travel needs of the business or corporate clients. Generally, the merchandise line of corporate agency includes business / MICE and incentive travel.
In-House agency: In-House Travel Agencies are growing these days; and in house agency is simply diversification of product of the many large scale companies to help the corporate to prepare MICE / incentive travel. However, these travel agencies are differ from the company agency within the sense that they work with only 1 corporate account doing mainly business travel but also handling the leisure side for corporate clients. The Ashok Tour and Travel is that the best example of in-house travel of ITDC.
Speciality Agencies: A speciality Agency because the name indicates is specialised in an exceedingly particular market, destination or product. These travel agencies are the results of specific market needs, serving the wants of market segments like senior citizens, incentive groups or adventure travellers. Generally, these travel agencies are intermediaries between the retail travel agencies and also the tourists and are referred to as specialty channelers. These travel agencies may represent either the customer or the supplier and include incentive travel firms, MICE planners/ association executives, and company travel offices. Moreover, incentive travel companies put together and sell travel as an incentive to extend sales. Sometimes these travel agencies sell their ability to style, promote, and manage incentive travel programs.
Types of Travel Agency Types of Travel Agency Types of Travel Agency
Types of travel agency types of travel agency, you may be interested to read this travel agents and tour operators, you might also like.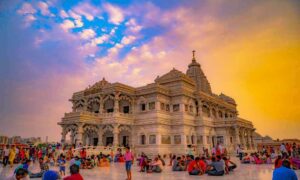 Major Religious places in India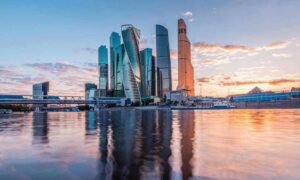 Modern Architecture
Slum Tourism


Orlando Sentinel
Visit Orlando defends work, $100M budget but Orange County plans 'haircut'
Posted: November 15, 2023 | Last updated: November 15, 2023
Orange County commissioners reached consensus Tuesday that Visit Orlando's $100 million, hotel-tax-funded budget should get a "haircut" but they didn't decide on a trim or a buzz for the region's tourism-marketing agency.
That will come later after staff discussions, Orange County Administrator Byron W. Brooks said.
Commissioners said some of Visit Orlando's 30% share of every tourist-tax dollar could be better spent addressing more pressing county needs like the scarcity of affordable housing or funding other worthwhile projects.
"What we're talking about is balance," said Commissioner Mayra Uribe, who first used the "haircut" term.
She suggested chopping as much as $30 million from the agency's budget, much of which has been used for "global marketing" efforts in U.S. and international markets including Brazil, Canada, Mexico and the United Kingdom.
Visit Orlando gets $96 million. Lynx gets $54 million. That's messed up | Commentary
The budget, which has grown from about $62 million in 2019 to an estimated $108 million next year, became a focus of debate for the board as it weighed requests for millions in future revenue from the tourist development tax.
The tax, also known as TDT or bed, hotel, resort or tourist tax, is a 6% levy on the cost of a hotel room, home-sharing rental or other short-term lodging in Orange County. Revenues in fiscal year 2022-23, which ended Sept. 30, topped $359 million, shattering the previous mark of $336.3 million set the year before.
Under a county agreement approved in 2019, Visit Orlando's share of tourist-tax money grew over the past four years from 23% to a 30% cap in 2023, with funds promoting the region's attractions and luring conventions to town.
Uribe suggested an annual budget between $70 million and $80 million.
Commissioner Emily Bonilla said $75 million a year or 25% of hotel-tax collections — whichever was less.
Casandra Matej, Visit Orlando's president and CEO, said the agency is important, not only to theme park giants Walt Disney World and Universal Orlando, but to hundreds of smaller attractions, hotels and restaurants that employ 450,000 workers.
She said the agency's work has helped make Orlando among the most-visited travel destinations in the world — a title it must fight to retain as competition for tourists heats up with old rivals like Las Vegas and new ones such as Dubai.
Matej said Orlando boasts 130,000 hotel rooms with an annual occupancy rate of 75% but still has room to grow.
"What we know is if we can grow the occupancy number even one or two percentage points that could be hundreds of millions of TDT dollars to use within the community," she said.
After defending the agency's work inside the chambers, Matej left sounding resigned to likely cuts.
"It is disheartening the fact they want to cut our budget because we are part of the tourism ecosystem and, I think, a very important part of that," she said. "I think there's going to be more conversations ahead to understand what their direction, their priorities are but hopefully we were able to share with the community the importance of Visit Orlando."
Since the summer, commissioners have weighed requests for a $560 million expansion of the Orange County Convention Center, a $400 million upgrade of Camping World Stadium, a $90 million appeal for a sports tower at the University of Central Florida's football stadium and other projects that are expected to draw tourists to Orlando.
Dozens of people signed up to plead with commissioners to support Visit Orlando, including hospitality workers, many of whom wore orange T-shirts distributed by the agency bearing the message: "When tourism works, so do I."
Some hoteliers and International Drive executives spoke out against a budget cut for the nonprofit marketing group, citing growing domestic and global competition that threatens to take Central Florida's title as tourism capital.
"There's huge investment in tourism in foreign countries right now and they're going after our visitors," said Chris Jaskiewicz, president & CEO of ICON Park Orlando , which includes the 400-foot-tall Wheel and other attractions on I-Drive. "When I consider the billions being spent there, I think we should raise Visit Orlando's marketing budget not cut it."
But Michael Perkins, board president of the Christian Service Center for Central Florida which serves homeless people, said the county should do all it can "to prevent a crisis of homelessness from impacting our area more than it already is."
"Let the theme park companies and hotel conglomerates market for themselves," Perkins said.
©2023 Orlando Sentinel. Visit orlandosentinel.com. Distributed by Tribune Content Agency, LLC.
More for You
A new COVID variant, HV.1, is now dominant. These are its most common symptoms
Supreme Court Delivers Blow to Vaccine Skeptics
Winter Storm Warning Snow Totals Depend On Where You Live
Hagar the Horrible by Chris Browne
Tower block at risk of collapse as residents told to evacuate immediately
IRS Increases Gift and Estate Tax Exempt Limits — Here's How Much You Can Give Without Paying
Congress just found the dumbest way to avoid a government shutdown
'Panicked' Russia Pulls Warships From Crimea: Report
12 Fast-Food Items You Should Never Order, According to Employees
30 Vintage Cakes Like Grandma Used To Make
Forget the gloom of the 1970s—UBS thinks the U.S. economy is headed back to a Clinton-like era of the bustling 1990s
Israel's Golani Brigade avenges troops killed by Hamas on Oct 7 with Gaza gains
Controversial George Soros-backed Virginia prosecutor ousted from office after final votes counted
Here's why people aren't buying EVs in spite of price cuts and tax breaks.
Yoshinobu Yamamoto free agency: Ranking landing spots with Mets, Yankees, Giants eyeing Japanese ace
It's Official: This Map Shows America's Top Thanksgiving Pies in Every State
Three potential landing spots for Patriots HC Bill Belichick
Maps Show Biden's New Nuclear Bomb Compared to World's Most Powerful Nukes
The Georgia district attorney who charged Trump expects his trial to be underway over Election Day
I moved to Houston and regretted it. I stuck out at work and it was impossible to save.
You are using an outdated browser. Please upgrade your browser .
Our 20 Best Moscow Tours of 2022
Join us on an unforgettable tour to Moscow, the capital of Russia. Imagine visiting Red Square, St. Basil's the Kremlin and more. Moscow is one of Europe's most vibrant cities and one of Russia's most historical. All of our tours to Moscow are fully customizable and can be adjusted to fit any budget. Our most popular tours are listed below. Please click on the tour details to learn more or contact us for more information about our Moscow tours using the form at the side of the page. You can also schedule a call with one of our Russian travel specialists to learn more.
Classic Moscow
This is our most popular Moscow tour that includes all the most prominent sights. You will become acquainted with ancient Russia in the Kremlin, admire Russian art in the Tretyakov Gallery, listen to street musicians as you stroll along the Old Arbat street, and learn about Soviet times on the Moscow Metro tour.
Accommodation
PRIVATE TOUR
A Week in Moscow
This tour is a perfect choice for those who wish to get to know Moscow in depth. One of the highlights of this package is the KGB history tour which gives an interesting perspective on the Cold War. You will also have time for exploring the city on your own or doing extra sightseeing.
Weekend in Moscow
This tour is a great way to get acquainted with the capital of Russia if you are short of time. You will see all the main attractions of the city, the most important of which is the Kremlin - the heart of Russia. The tour starts on Friday and can be combined with a business trip.
Group Tour Moscow Break by Intourist
Russia's capital has so much to offer, from the Kremlin and the Metro to the Old Arbat street and the Tretyakov Gallery. Besides these sites, you will also visit a fascinating country estate which today is quite off the beaten path, Gorky Estate, where the Soviet leader Lenin spent the last months of his life.
Kolomenskoye Tour with transport
The history of Kolomenskoye stretches back for centuries. In 1380, Dmitri Donskoi's army passed through Kolomenskoye on their way to the Kulikovo battlefield, and it was...
Tours by car
Kremlin, Red Sq., Cathedrals & Armory Tour
The Kremlin is truly a fascinating structure, at the same time it is an ancient tower, the city's former military fortification, a palace, an armory, the sovereign treasury...
Walking tours
Kremlin, Red Sq., Cathedrals, Armory, Diamond Fund Tour
Old Arbat walking tour
You will be told of the street's interesting history and view the street's artisan culture. You will also have the opportunity to view and purchase souvenirs from the...
Tour to Sergiev Posad with transport
Considered by some to be the Russian Vatican, Sergiev Posad is the temporary residence of the Patriarch of the Russian Orthodox Church. The Trinity St. Sergius Monastery (Lavra)...
Tour to Kuskovo with transport
The Kuskovo Estate often called the Moscow Versailles due to its perfectly preserved French park, is an example of an 18th century, luxurious Moscow summer residence. Its history...
Tour to Tsaritsyno with transport
The Tsaritsyno Estate is located in the southern part of Moscow. The estate was constructed for Catherine the Great by the Russian architects Bazhenov and Kazakov in a romantic...
Moscow Metro and Old Arbat Tour
The Moscow Metro is one of the largest and most grandly built metro systems in the world. It was meant to be a showcase of the Soviet Union's achievements for both the Russians...
Vodka Museum Tour with transport (excursion and vodka tasting)
Vodka is an important component of Russian life, an element of national identity and everyday culture. We invite you to visit the Vodka Museum and feel the atmosphere of long-gone...
Mikhail Bulgakov Apartment Museum
This apartment museum located close to Patriarch Ponds became the prototype of the "bad apartment" described in the novel "The Master and Margarita." Currently the museum's...
Kremlin, Red Sq., Cathedrals & Diamond Fund Tour
The State Museum of Lev Tolstoy Tour
Take this opportunity to learn more about the Russian writer Lev Tolstoy. During the visit to the museum you will see part of a vast collection of exhibits connected to Tolstoy...
Novodevichy Convent Tour with transport
Tour of the Novodevichy Monastery. Founded in 1524 by Grand Prince VasiliIoanovich, the original convent was enclosed by fortified walls and contained 12 towers. The structure...
City Tour with Visit to St. Basils & Red Sq. with transport
Panoramic City Tour. This Moscow tour is a great start to your trip and the best way to get acquainted with many of the city's major highlights. Our professional guide will...
City Tour of Moscow
Head to the heart of Moscow with a professional guide on a 4-hour private walk through the city center. See Tverskaya and Old Arbat streets, Theatre Square with the world-famous...
Moscow Metro walking tour
Kremlin, Red Square and Cathedrals Tour
KGB Tour with transport
This is a very interesting and insightful tour. You will visit places connected with Stalin's terror - a time of great repression and fear. You will be shown monuments to...
Soviet and Post-Soviet Moscow Tour
The tour begins with a drive or walk down Tverskaya Street – a Soviet masterpiece. In the years of Soviet power, Tverskaya began to undergo a transformation: it was widened...
Tretyakov State Gallery Tour
This world-famous gallery contains masterpieces of Russian art beginning in the 10th century up until today. You will view exquisite Russian icons and paintings from the 18th and...
Jewish Heritage of Moscow Tour
This tour offers a detailed look into the history and present-day life of the Jewish community of Moscow. On the tour, you will visit sites connected with the cultural and religious...
Vodka Museum Tour with transport (excursion only)
Lena, our guide in Moscow was excellent. She was very knowledgable and could answer any question we had for her. We liked that she could pick up on our interests and take us places we might not have thought of to go. When we realized that one of the places we had chosen to see would probably not be that interesting to us, she was able to arrange entry to the Diamond Fund and the Armoury for us. Riding the Metro with Lena was a real adventure and a lot of fun. In Saint Petersburg we found Anna well versed in the history of the Tsars and in the Hermitage collection. Arkady in Veliky Novgorod was a very good guide and answered all of our questions with ease. Novgorod was perhaps a long way to go for a day trip, but we did enjoy it. Vasily was a great driver to have and kept us safe with good humour and skill. We enjoyed ourselves so much, my daughter says she is already planning to return. We would both have no hesistation to recommend ExpresstoRussia to anyone we know.
Just wanted to let you know that My grandson Bruno and I couldn´t have been more pleased with our week in Moscow (6/15 - 6/21). We were absolutely enchanted with the whole experience, including getting lost a couple of times in the Metro during our free time. Although both our guides (both Eleanas) were excellent, I would particularly commend the first one (she took us to the Tatiakov, the KGB tour, and to that beautiful cemetery where so many great Russian artists, authors, composers, musicians, militarists, and politicians are buried). Her knowledge is encyclopedic; and her understanding of today´s Russia as a product of its past was, for us, truly enlightening. I will be taking another tour in Russia, with my wife, within the next two or three years. I will be in touch with you when the time comes. Meanwhile, I will refer you to other potential visitors to Russia as I meet them.
Tours to Moscow
Our Moscow tours are land only meaning that you arrange your own air travel to Russia and our expert staff meets you at the airport and handles everything else from there. Our online Airline Ticket booking system offers some of the most competitive rates to Russia available on the web so if you need tickets, please visit our Russian air ticket center . Rest assured that you will be taken great care of on one of our Moscow tours. Express to Russia has a fully staffed office in Moscow that will help to make your visit fun, informative and unforgettable. Please remember that of all these tours are private and can be adjusted to your taste. You can add, replace or skip some sights; you can add more days to the package or cut the tour short. Our specialists will be glad to help you create the tour of your dreams!
Moscow, a City Like No Other
Moscow is Russia's largest city with a population of between 12 and 13 million. It is also Europe's largest city and when you visit Moscow, you can feel it. The layout and architecture of the city is eclectic, ranging from crooked, ancient streets and alleyways to wide, bustling boulevards, from medieval churches to Stalin skyscrapers and to modern, glass buildings towering over everything and of course in the center of it all is the Kremlin and the magnificent Red Square. Moscow is also home to a fantastic, efficient and very beautiful metro system – each station having its own special design. In fact, Express to Russia's Moscow metro tours and excursions are some of our most popular attractions that we offer. On our Moscow tours, you will see this and more.
Moscow Tours centering on Russian History
Moscow has a long and interesting history and has been the capital of Russia in many of its different iterations – capital of the Grand Duchy of Moscow , the Russian Empire and of course the Soviet Union (who could ever forget the Soviet Union?). Moscow, was founded in the 12th century by Prince Yuri Dolgaruki (Yuri of the long arms – he really did have long arms!). From that time on, it was home to the Russian Tsars until Peter the Great moved the capital to St. Petersburg in 1703. The city has survived invasions and sieges from the Mongols, the Tartars, the Poles, Lithuanians and Napoleon but has always persevered. Our Moscow tours will enlighten you on this great history and give you insights into Muscovites and their unique culture. Our Moscow tours show you what the city is like today but also brings to life the past. Moscow never seems to sleep and is bursting with energy. A Moscow tour with Express to Russia is truly the best way of getting to know Russia's largest and most vibrant city.
Frequently Asked Questions From Our Travelers
What is the best time to visit moscow.
Any time of year is fine depending on what you plan to do. Summertime is pleasantly warm, ideal for exploring the city and its vibrant atmosphere, but Moscow will be much busier and accommodation is more expensive. Winter can be quite cold but beautiful nonetheless, and this is unproblematic if you intend to spend most of your trip in museums and galleries. There are also various festivals and events organised throughout the year. For more information about the best time to visit, read our guide
How many days are enough in Moscow?
If you plan your itinerary strategically and aren't averse to a packed schedule, you can cover Moscow's main sights over a long weekend. Most popular attractions are in the city centre, and the Moscow Metro allows you to cover much ground in a small amount of time. Ensure that your accommodation is fairly central and book tickets in advance, so that you can make the most of your days. For an informative and well-organised day out, check out our Moscow day tours with options to suit all interests.
Do they speak English in Moscow?
As Russia's capital city, tourists are well accommodated in Moscow. There should be English-speaking staff in restaurants, bars, hotels, shops and attractions in tourist hotspots, and there are also English-speaking tourist police. Transport services have English translations on their maps and English announcements via intercom; alternatively, order taxis from the Yandex Taxi app (Russian Uber), though it's unlikely that your taxi driver will speak English. If you get stuck and cannot communicate, it's fine to use Google Translate.
Is it safe to travel to Moscow?
It is no less safe to travel to Moscow than to any European city if you exercise common sense and look after your belongings. As with every city some regions can be more unsavoury than others, but no tourist attractions are located there. The traffic in Moscow is notorious, so exercise caution when crossing roads. Do not take unlicensed taxis; book in advance or take public transport, which is widespread and perfectly safe. If you encounter any problems, look for the special tourist police who can help you. For more information, read our guide about staying safe in Russia .
Our travel brands include
Express to Russia
Join us on Facebook
We invite you to become a fan of our company on Facebook and read Russian news and travel stories. To become a fan, click here .
Join our own Russian Travel, Culture and Literature Club on Facebook. The club was created to be a place for everyone with an interest in Russia to get to know each other and share experiences, stories, pictures and advice. To join our club, please follow this link .
We use cookies to improve your experience on our Website, and to facilitate providing you with services available through our Website. To opt out of non-essential cookies, please click here . By continuing to use our Website, you accept our use of cookies, the terms of our Privacy Policy and Terms of Service . I agree

Planning a trip to Moscow? Our travel guide contains up-to-date, personal information on everything from what to see , to when to visit , where to stay , and what to eat !
General Information
What to see
How to get to Moscow
Where to stay
Where to eat
Why visit Moscow?
Majestic churches, impressive historic fortresses and palatial buildings: Moscow is a fascinating city whose emblematic architecture reflects the turbulent history that has defined Russia throughout the centuries.
The traces of the USSR can be found around every corner of the city , side by side with the iconic relics of Imperial Russia , like the mythical Red Square , the imposing Kremlin and the beautiful  St Basil's Cathedral . 
Discover a fascinating world of Cold War bunkers, golden-domed basilicas, world-class art museums and the legendary "palace of the people" , as the Moscow Metro has been nicknamed. Whether you fancy watching a classic Russian ballet at the Bolshoi Theatre , perusing the fine arts at the Pushkin Museum  or marvelling at the sheer size of the monuments to the Soviet state's achievements at the  All-Russia Exhibition Centre , this travel guide will help you on your way!
Where to start?
If you're going to travel to Moscow and you don't know much about the city yet, the first thing to do is to dive into its legendary history - understanding the past will help you understand the present. Next, check out our practical hints and tips on travelling to the city, before discovering which of its most important museums , monuments and attractions pique your interest.
Looking for a place to stay?
Booking your accommodation in advance is the best way to get great discounts. Our detailed guide on where to stay in Moscow  will help you decide which neighbourhood you'd like to look for hotels or apartments in, and our hotel search engine will find you the best deals!
Why is our Moscow travel guide the best?
Introducing Moscow is a  city guide written by travelers for travelers  and contains personalized advice to help you make the most of your trip to the city.
All the information in this guide is valid as of December 2022. If you find any errors or have any comments, please feel free to contact us .

Our travel guides
top attractions
and much more
Europe Tours
Russia Tours
Tour Operators
Top Tour Operators and Travel Agencies in Russia 2023/2024
Top Tour Operators and Travel Agencies in Russia. Below you will find 6 of the best tour operators and travel agencies in Russia offering in total 8 tours and holidays through-out Russia. Combined they have received 45 customer reviews and an average rating of 5 out of 5 stars. The top tour activities offered in Russia are: Sightseeing, attractions, culture and history, Food, wine, events and nightlife & Adventure and sport.
Tours in Russia
Russia Travel Guide
6 Tour Operators in Russia with 45 Reviews
Walks With Folks
Address Mashkova 26 building 2, Moscow, Russia
Response Rate 0%
Response Time 1 hour
Address Ul. Molodogvardeyskaya 57, Moscow, Russia
Response Rate 33%
MoscowNavigator
Address Glinishevskyi pereulok,3 (407), Moscow , Russia
Response Rate 64%
Response Time 3 hours
Collette Tours
Address 162 Middle Street, Pawtucket, Rhode Island, USA
Response Rate 86%
We Heart Moscow
Address Filippovsky per., 7, 1, Moscow, Russia
Response Time 2 hours
Europamundo
Address c/ Garcia de Paredes Nº 55 1ª Planta, Madrid, Spain
Response Rate 94%
Russia Tour Reviews
Eco tours in Russia
Russia guided tours
Russia family tour packages
Russia private tours
Russia solo trips
Russia tours for senior citizens
Russia tours for young adults
Upcoming Departures
Fall 2023/2024
Winter 2023/2024/2025
Spring 2024
Summer 2024
November 2023
December 2023
January 2024
February 2024
August 2024
September 2024
October 2024
November 2024
December 2024
January 2025
February 2025
Best price guaranteed - No booking fees
Sign-in to unlock instant trip discounts. Create wish lists and save up to USD 1,500.
Chongqing Welcomes Its First Foreign-Owned Travel Agency
Chongqing - Recently, KinderWorld International Cultural Tourism Development Company (Chongqing) Co., Ltd. (KinderWorld Chongqing), a fully Singaporean-owned enterprise under the KinderWorld International Group, was granted a travel agency business license by the Chongqing Municipal Commission of Culture and Tourism Development.
This marks the first time a foreign-invested travel agency has been authorized to operate in Chongqing. The company, with its registered office located in the Jiangbei District of Chongqing, is set to contribute to the vibrant tourism landscape of the city.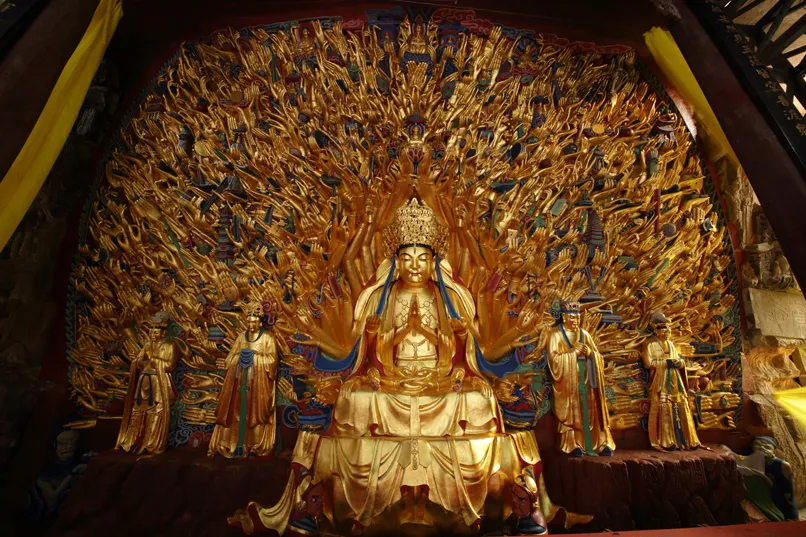 The Thousand Hand Guanyin in Dazu Rock Carvings (Photo/Dazu District)
KinderWorld International Group, renowned for its international education prowess in Singapore, operates international schools across 12 countries, including Vietnam, Thailand, and Malaysia. The group has been honored with prestigious accolades, such as the International Corporate Social Responsibility Awards. The newly established KinderWorld Chongqing is dedicated to creating a dynamic platform that fosters mutual learning and exchange between international and local students and teachers, ingeniously intertwining education with tourism.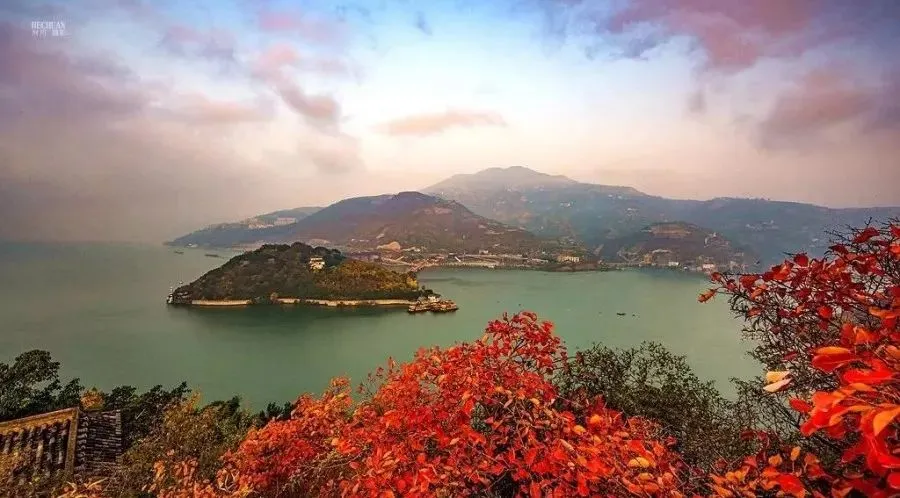 Qutang Gorge in Fengjie County (Photo/Fengjie County)
With the commencement of its travel agency operations, KinderWorld Chongqing will primarily facilitate foreign groups in their educational tours, visits, and leisure activities in Chongqing. Concurrently, the agency aims to collaborate with local educational institutions and leverage Chongqing's unique tourism offerings. This synergy is intended to enhance international, particularly young foreign visitors', understanding and appreciation of Chongqing's culture and environment.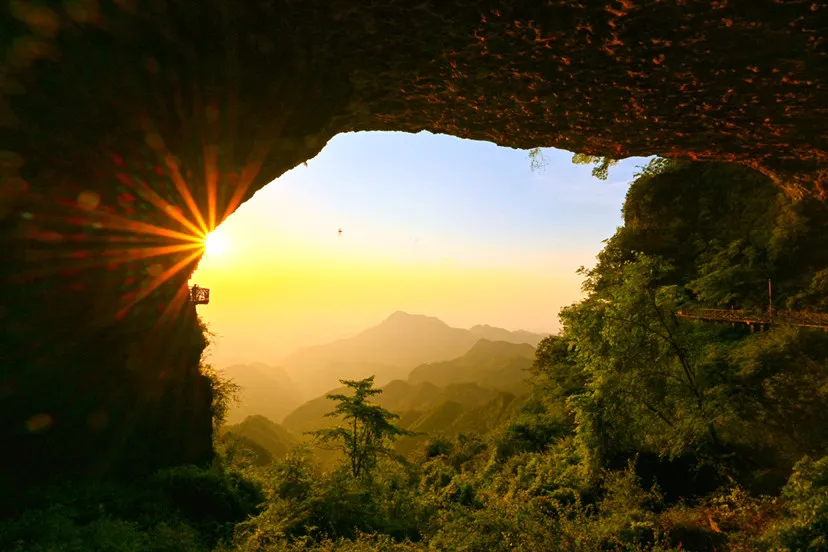 Jinfo Mountain in Nanchuan District (Photo/Nanchuan District)
KinderWorld Chongqing envisions itself as a pivotal bridge in the international educational tourism sector, utilizing its strengths and expertise to bolster economic and cultural exchanges between China and Singapore. The company's initiative stands as a testament to its commitment to deepening cross-cultural understanding and fostering international relationships.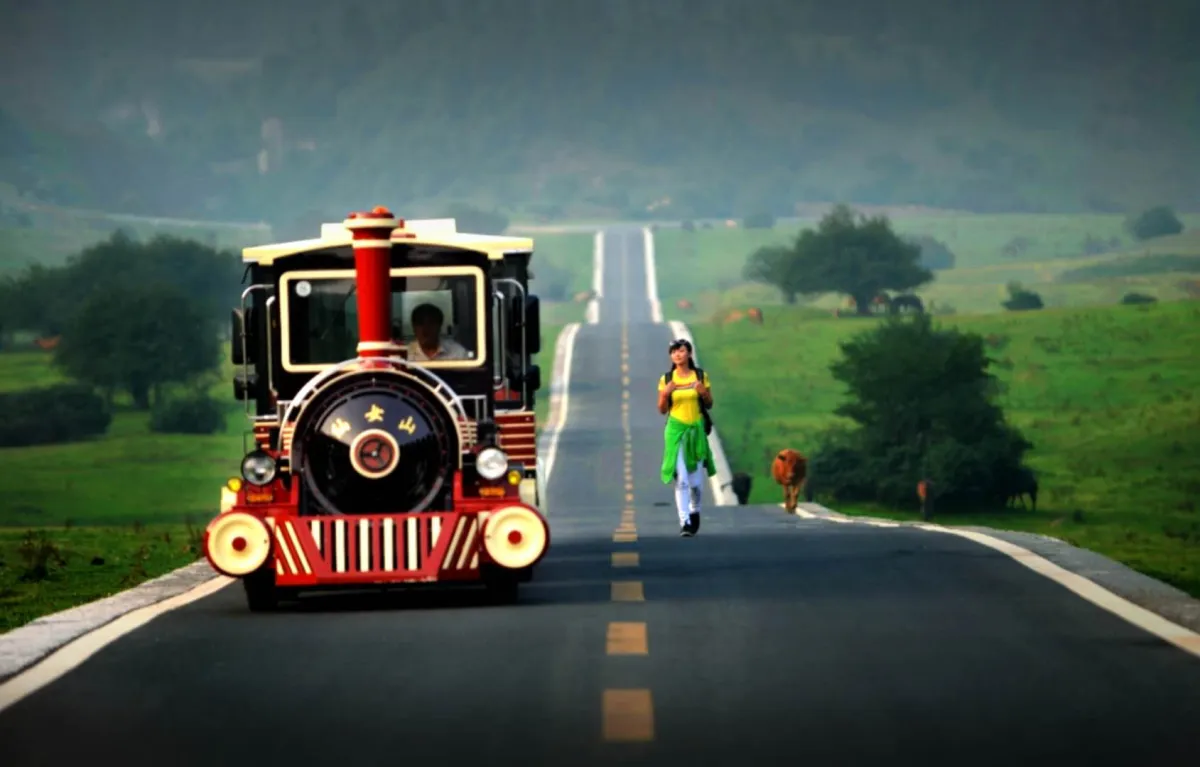 Chongqing Wulong Fairy Mountain, National Forest Park (Photo/Wulong District)
In recent years, Chongqing has been rapidly expanding its tourism sector's accessibility to global markets, strategically focusing on establishing itself as a world-class tourist destination. The inauguration of the city's first wholly foreign-owned travel agency represents a groundbreaking initiative in Chongqing's endeavor to implement comprehensive pilot projects to broaden the scope of its service industry's liberalization. This significant development is expected to elevate the international profile of Chongqing's tourism industry. It acts as a catalyst to attract a broader spectrum of domestic and international tourism enterprises to invest in the region, thereby enriching its tourism ecosystem.
RELATED ARTICLES
MORE FROM AUTHOR
A Tour in Chongqing, A Gain in Vision
A Land of Natural Beauty, A City with Cultural Appeal
HOME | TOURISM | CULTURE | BUSINESS | NEWS | COUNTIES | EVENTS
Internet illegal and undesirable information can be reported by calling this telephone number:+86-23-67230470
渝ICP备20009753号-2 互联网新闻信息服务许可证号:50120220004
By continuing to browse our site you agree to our use of cookies, revised Privacy Policy and Terms of Use. You can change your cookie settings through your browser.
For any inquiries, please email  [email protected]
Leaving a message

Taiwan News
Bilingual Pages

All Front Page Taiwan News Business Editorials Sports World News Features Bilingual Pages
Wed, Nov 15, 2023 page3
Tourism agency opens new office in busan, s korea.

The Tourism Administration on Monday opened a new office in Busan, hoping to draw visitors from southern South Korea to Taiwan and help push the number of South Korean arrivals back to the levels from prior to the COVID-19 pandemic.
At the opening ceremony, Tourism Administration Director-General Chou Yung-hui (周永暉) said that the new office would send Taiwan-South Korea tourism exchanges to new heights by promoting Taiwan's culture, cruises and foods to prospective visitors in Busan and nearby areas.
About 550,000 South Korean passport holders visited Taiwan in the first 10 months of this year, making it the third-largest source of foreign arrivals, Tourism Administration data showed.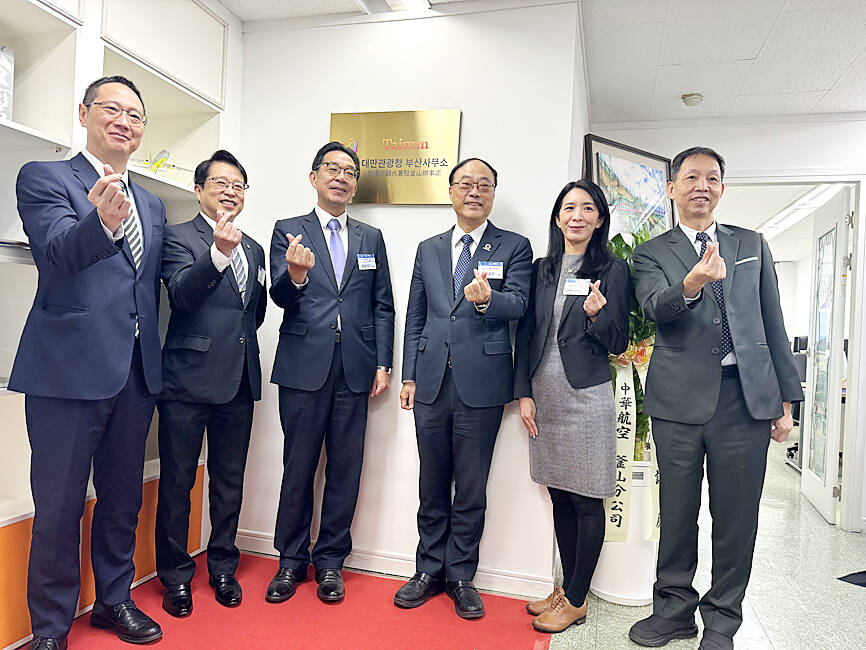 Tourism Administration officials gesture in a photograph at the agency's new office in Busan, South Korea, on Monday.
Photo courtesy of Tourism Administration
However, that number is only about 65 percent of what it was in 2019, the last full year before the pandemic, when there were 1.24 million overseas arrivals from South Korea, the data showed.
Outbound travel by Taiwanese to South Korea has rebounded to about 90 percent of pre-COVID-19 levels in the past five months, the data showed.
The Busan office would offer tourism services and information for people in the four southern Korean metropolitan areas of Busan, Daegu, Gwangju and Ulsan, and other southern provinces, the Tourism Administration said.
Its main tasks would be to promote Taiwan as a tourist destination and attract more South Korean tourists from the nation's south, it said.
The office would also work with travel agencies and airlines to promote Taiwan to independent travelers through forums, international tourism events, and multimedia advertising and promotional events, it said.
During the opening ceremony, several incentives and preferential offers were rolled out to lure potential tourists, including accommodation discount coupons worth NT$5,000 each.
The Busan office is Taiwan's second tourism office in South Korea after a Seoul office.
Most Popular
New missiles can travel 2,000km: source, tsmc's sales jump 35% last month to a new monthly high, taiwan, uk sign trade partnership deal, taiwan-india worker deal planned, taiwanese firms have invested nt$8.5tn in china.
You might also like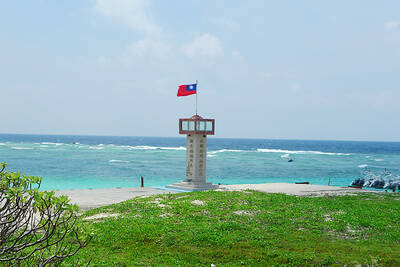 Warships did not enter Taiping waters: CGA
BIGGER BOATS: Although ships routinely patrol around Taiping, the coast guard would deploy 100-tonne vessels to the island after a wharf expansion project, an official said A Coast Guard Administration (CGA) official yesterday reiterated that no US or Chinese vessels entered Taiwan's territorial waters around Itu Aba Island (Taiping Island, 太平島) in the disputed South China Sea on Nov. 3, despite counterclaims made by a Chinese Nationalist Party (KMT) legislator. Jia Chih-kuo (賈治國), deputy head of the CGA's patrol, made the statement during a news conference held by KMT Legislator Charles Chen (陳以信), when the lawmaker accused the CGA of lying about intrusions by US and Chinese warships earlier this month. Chen presented photographs he received from an anonymous source allegedly taken at the Taiwan-controlled island on Nov.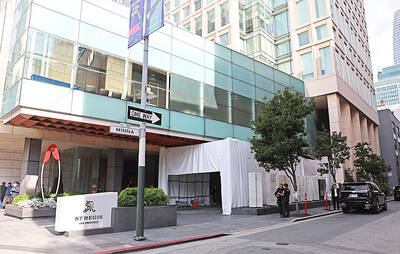 Taiwan reporters harassed outside Xi's hotel in US
'OUR PROPERTY': A man speaking Mandarin with a Chinese accent told the journalists to leave and not enter the lobby or it would be 'embarrassing' for them Taiwanese reporters were harassed in San Francisco on Monday while trying to film the St Regis Hotel where Chinese President Xi Jinping (習近平) is to stay during the APEC summit. The reporters were filming the building's exterior when they were confronted by a man speaking Mandarin with a mainland Chinese accent. They said he asked them not to film a portion of a driveway, which had a makeshift structure covered in white cloth over it. Vehicles with covered license plates could be seen using the driveway. The structure was "his property," the man said, asking the reporters to delete any photographs or footage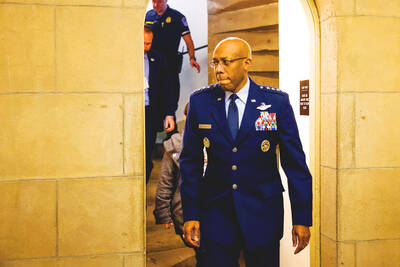 US top general warns on Xi's tactics against Taiwan
The US' top general yesterday said he doubts Beijing plans to try to take Taiwan militarily. "I do think that Xi Jinping [習近平] doesn't necessarily want to take Taiwan by force," US Joint Chiefs of Staff Chairman Charles Brown Jr told reporters in Tokyo. "He will try to use other ways to do this." Brown added that the US wanted to serve as a "strong deterrent" to any potential move by China's armed forces. He called for monitoring things Xi "might do to put increasing pressure on Taiwan, whether it's militarily, diplomatically, economically." Brown also said that he wrote to his Chinese counterpart, General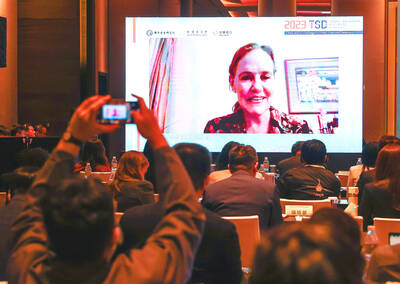 Be ready for PLA action: ex-US official
'LATE THIS DECADE': Michele Flournoy said that under Xi Jinping, China 'dropped the mask' and took 'coercive measures against other countries militarily' A former US defense official yesterday called on Taiwan, the US and their allies to be prepared for "a moment in the late 2020s" when the Chinese People's Liberation Army (PLA) might launch military operations against Taiwan. Speaking virtually at a security conference in Taipei, Michele Flournoy, former undersecretary of defense for policy under former US president Barack Obama, said that the Indo-Pacific region is facing the rise of a "more assertive China." It is "trying to change some of those rules of the international order and to assert its will, as its economic and military power grows," Flournoy said. Increasing tensions between