Join Us for: ◆ Arival 360 | Berlin 2024, 2-4 March 2024 ◆ Arival 360 | San Diego 2024, 30 Sep - 3 Oct 2024 ◆
Enhancing Experiences with AI in Travel Bridges Not Bombs: Amid Another Blow to Tourism, Operators in Israel & Palestine Look to Future SEO in the Age of AI: What's Changing and How to Adapt Walk Before You Run: Variable & Dynamic Pricing for Tours, Attractions
Operator Stories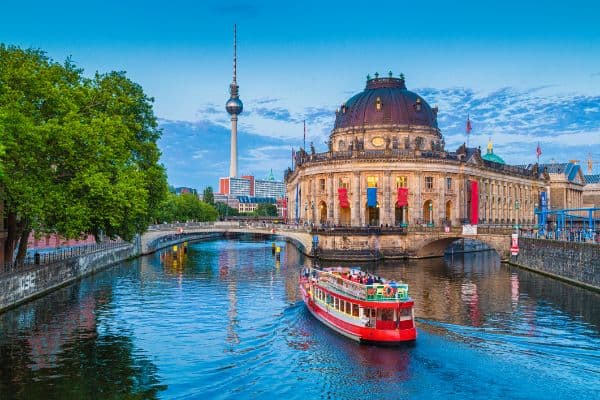 ARIVAL 360 | BERLIN
2-4 march 2024.
Insider Pro Access Members save 20%
THE event of the year for the European In-Destination Experiences Industry
Marketing with Google
Culinary Experiences Guide
Arival Booking System Guide
How to Choose a Booking System | CHECKLISTS
Distribution
Search All >
Insider Pro Access membership
Insider Free membership
Special Offers
Arival ProShield Insurance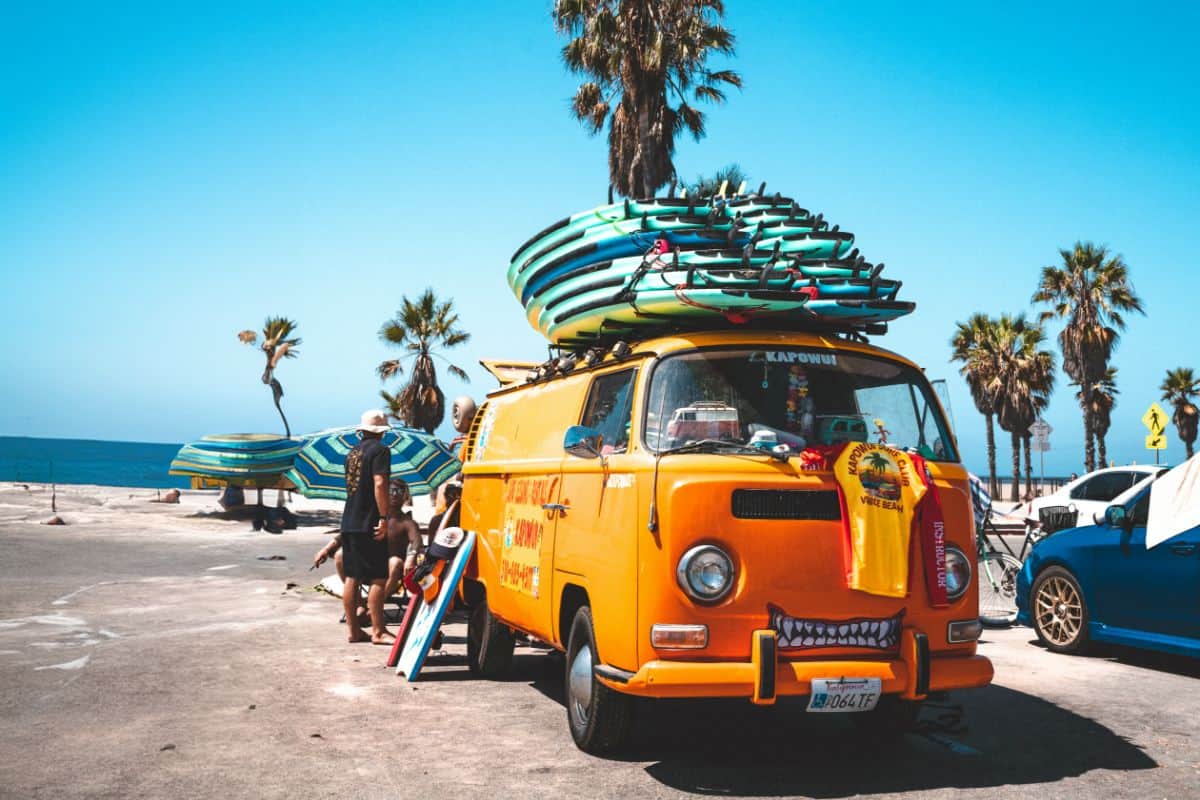 ARIVAL 360 | SAN DIEGO
30 september – 3 october 2024.
THE event of the year for solutions-focused In-Destination Experience creators and sellers
Save up to $679 with the Orlando Show Special
7 December 2023 Insider Pro Meetup - Strategizing for Success 2-4 March 2024 Arival 360 | Berlin 2024 30 Sep - 3 Oct 2024 Arival 360 | San Diego 2024
All Events >
Arival 360 | Orlando 2023 Arival | Activate Bangkok 2023 Arival 360 | Berlin 2023 Arival Webinar: The Power of Chat Arival @ TIS, Sevilla Spain Arival 360 | Las Vegas 2022
Arival Spotlight Awards
Arival TourReview Spotlight Awards
Hidden – Introducing Spotlight Awards
Hidden – TOURREVIEW SPOTLIGHT WINNERS ORLANDO 2023
Hidden – METHODOLOGY
Hidden – TOURREVIEW SPOTLIGHT AWARDS FAQS
Hidden – Arival Spotlight Winners
Hidden – Arival Spotlight Submissions
Hidden – JUDGING
Hidden – Spotlight FAQ
Visitor Attractions & the New Booking Paradigm Arival Guide : How to Choose a Booking System How to Choose a Booking System | CHECKLISTS (Pro Access) Technology & Connectivity Report
The Power of Events: How Sports and Performing Arts Drive Tourism The 2024 U.S. Experiences Traveler
Employers Dashboard
Job Board – Post A Job
Search Our Talent Pool
Job Seeker Dashboard
Join Our Talent Pool
Job Resources
Tour Guides & Directors
In-destination Specialty Career
Marketing & PR
Operations & Logistics
Water & Theme Parks
All Job Categories >
Join Arival Insiders Free
Subscriptions
Group Subscriptions
Members FAQ
4 Financing Options for Struggling Tour & Activity Businesses
The Payroll Protection Program may be over, but there are still public and private programs to help struggling tourism businesses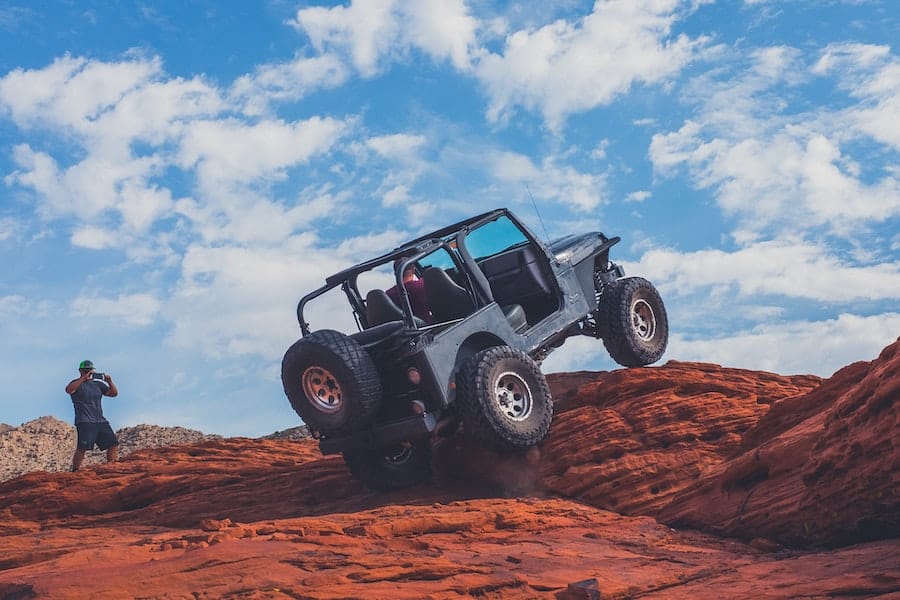 by Susan Doktor, Branddoktor | 27 July 2021
Travel is coming back, but the rebound continues to be very uneven, and many businesses are struggling. Have Covid-19 financial losses strapped you for cash to the point where you're concerned about re-opening at all? If so, where can you get the funding you need to jump-start your drained business?
Here is a summary from Susan Doktor of Money.com of some financial solutions in the U.S. and around the world from both governmental and private sources.
The U.S. Paycheck Protection Program: Will It Rise Again?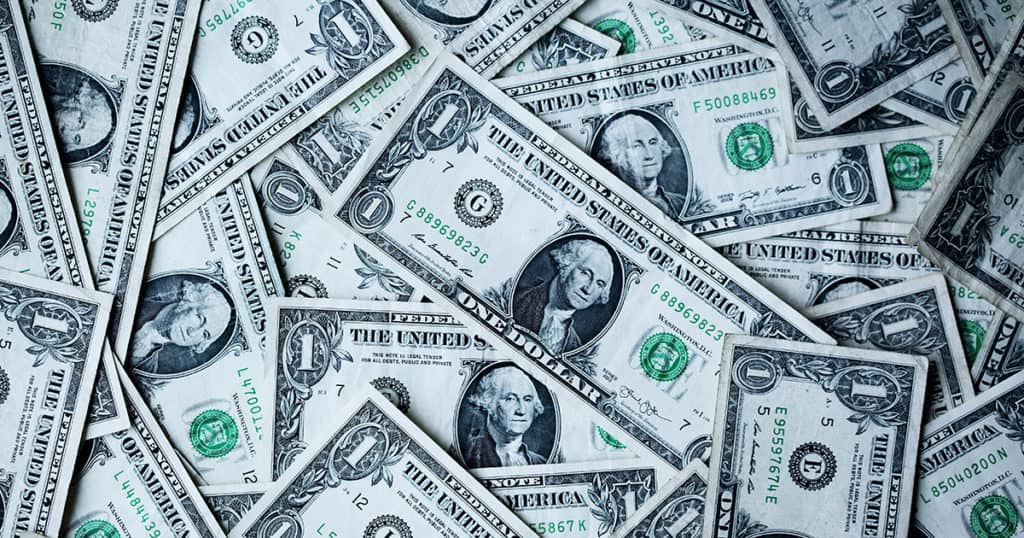 Shortly after the global pandemic began to ravage small businesses in the United States, The Small Business Administration (SBA) launched an innovative extremely low-cost loan program designed to help struggling businesses remain open and keep employees working. Perhaps the most attractive feature of Paycheck Protection Program (PPP) loans was a forgiveness clause: so long as funds were used in compliance with SBA regulations, borrowers were not required to pay them back. To be eligible for loan forgiveness, businesses were required to use the funds they received for a limited number of purposes — payroll costs among them.
30 September – 3 October 2024
Insider Pro Access Members Save 20%
The PPP went through several rounds of funding. While it was extended through May 31, the program is officially out of money. It had its problems, but in the end, contributed a trillion dollars, give or take, to small business rescue. With vaccination rates rising and many health restrictions lifted, lawmakers are less focused on mass-scale small business relief. If you own an American small business, watch this space for updates on the PPP. But more importantly, for businesses that need help right now, the SBA still offers a number of other small business relief programs . One of them may be right for you.
The Shuttered Venue Operators Grant (SVOG) Program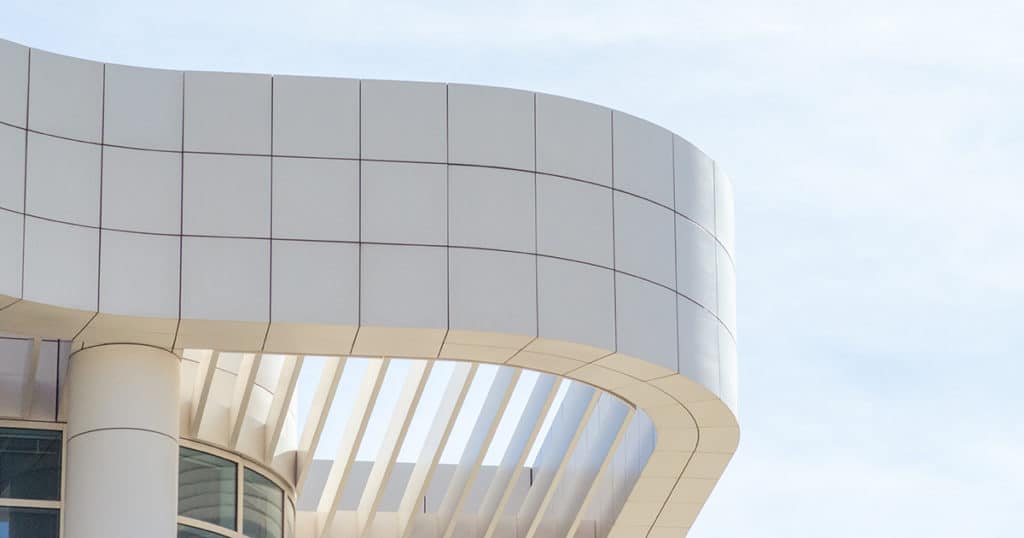 This smaller and lesser-known Shuttered Venue Operators Grant (SVOG), recently amended under the American Rescue Plan Act, offers outright grants, rather than loans, to companies that were particularly hard hit by the coronavirus crisis. Also administered by the Small Business Administration, the program just got underway. With its first round of funding, $16 billion in grant money was made available. Eligible applicants include owners and promoters of live venues, so you may qualify for a grant equal to 45% of your 2019 annual revenue.
The Economic Injury Disaster Loan Program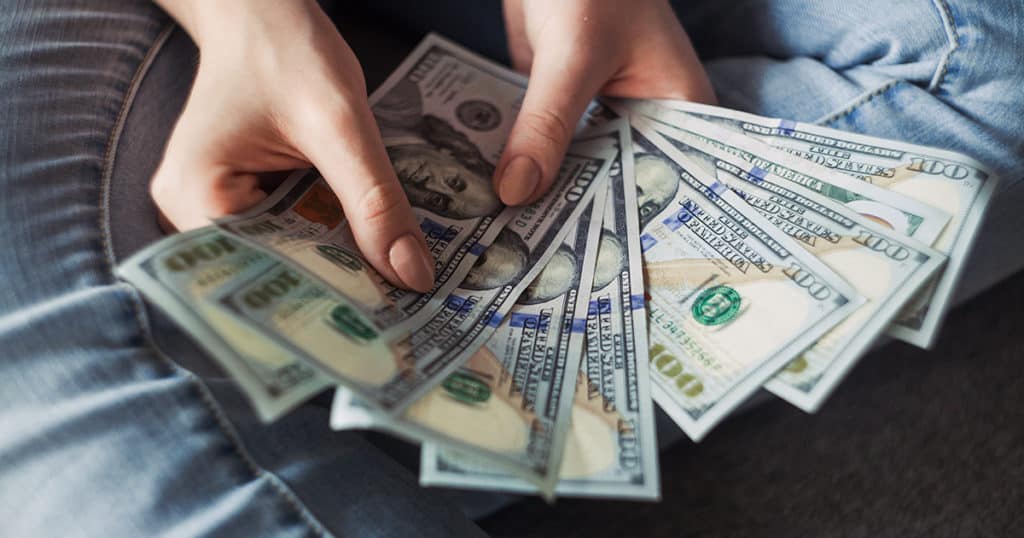 While they don't offer quite as many advantages as PPP loans, loans made under the Economic Injury Disaster Loan Program (EIDL) program are still a pretty good deal. They offer thirty-year terms and, currently, an interest rate of 3.75% for for-profit companies. That rate is fixed, regardless of your credit position. So for businesses who don't have an established credit history or have been in debt difficulties before, EIDLs may represent a less expensive alternative to private small business loans .
What's more, while there's no EIDL forgiveness clause, there are fewer restrictions on how businesses can use the funds they receive. Normal operating costs, including purchasing inventory and even paying off credit card debt, are eligible costs under the EIDL rules. Loans of up to $500,000 are available. The amount each applicant can borrow is figured by taking the amount of money a business lost during one month of pandemic operation and multiplying it over 24 months.
Worldwide Government Assistance for the Travel and Tourism Sector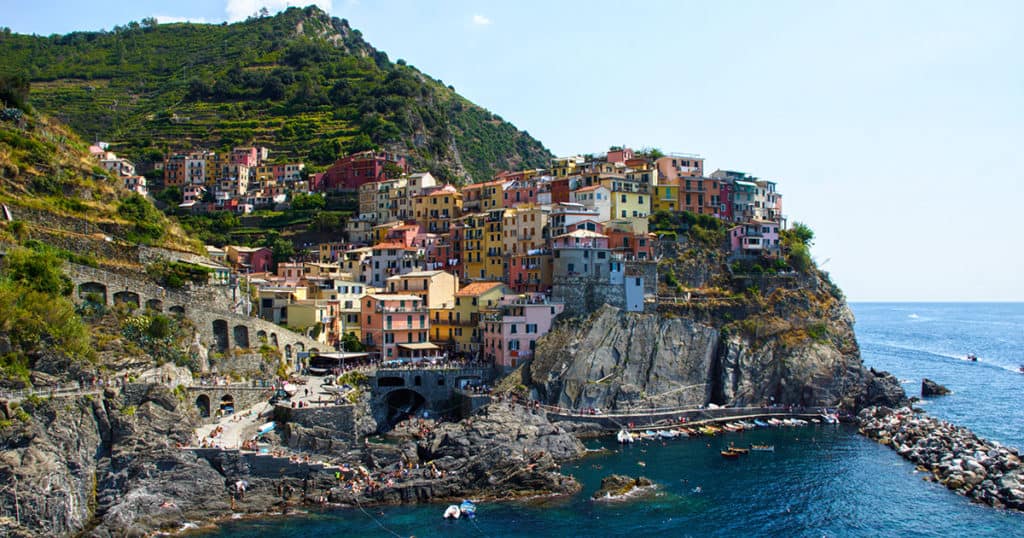 The World Travel and Tourism Council studied how governments around the world have responded to the Covid-19 economic crisis. It has identified 27 countries that have implemented comprehensive economic rescue and stimulus programs that included significant support for travel and tourism businesses and strategies for bringing workers back on the job. From Chile to China, they span the globe — though policies vary, of course. The amount of money committed, business eligibility qualifications, and how funds are appropriated — via grants, loans, tax credits, and other vehicles, are noted in the WTTC's informative, helpful report. Nations included in the list are:
Australia • Brazil • Canada • Chile • Chile • Columbia • Croatia • Denmark • France • Germany • Hong Kong • Iceland • India • Italy • Japan • The Netherlands • New Zealand • Norway • Portugal • Saudi Arabia • Singapore • Sweden • Switzerland • Turkey • United Kingdom • U.S.A.
Affordable Private Lending Solutions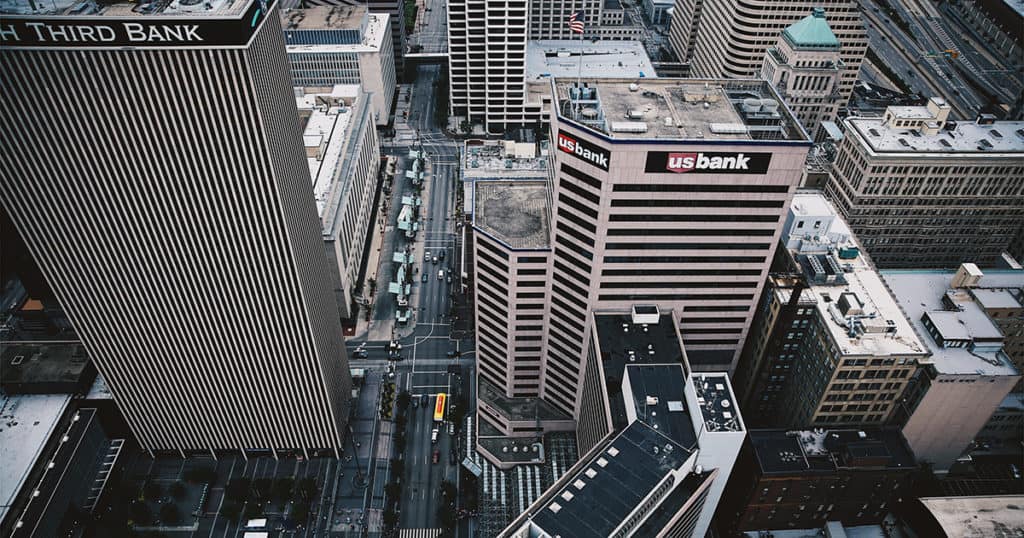 You're likely aware that mortgage interest rates fell to record lows during the worst of the global pandemic. A year ago, rates fell to 0% in some European countries. Interest rates fall when governments make it less expensive to borrow money. Lenders can pass that savings along to borrowers and still earn money. Interest rates under 3% are common right now. While rates are rising, if you have a mortgage on your place of business, refinancing your property before rates inch higher, may help lower your operating costs .
Private business loans offer less uniform interest rates. It's pretty much impossible to cite an average interest rate for business loans. Depending on an applicant's length of time in business, total revenue, whether they apply for a lump-sum payment or a line of credit, and other factors rates can vary by tens of percentage points. Finding the best small business loan can be a complicated process, but you can be sure that improving your credit score will help you secure the best rate.
Position Your Business to Rise with the Tide
There's no doubt that the tourism sector will rebound as the global pandemic subsides. But as you look ahead, leave aside your definition of normal. The world has changed immeasurably and customer expectations along with it.
Your old sales strategy may not deliver the same results. You may need to revamp your marketing program to focus on digital tactics and strategic partnerships. You may need to innovate operationally to be more competitive.
Before you spend the funds you borrow, do some soul searching. What was imperative in 2020 may not seem so urgent anymore. Your plan for revitalizing your business has to meet this unusual moment.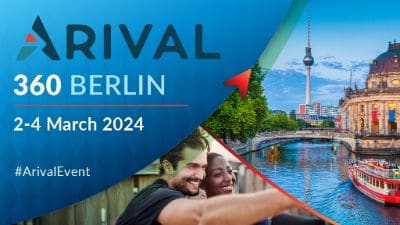 Enhancing Experiences with AI in Travel
Bridges not bombs: amid another blow to tourism, operators in israel & palestine look to future, seo in the age of ai: what's changing and how to adapt, walk before you run: variable & dynamic pricing for tours, attractions.
Included in Free Membership
Included in Arival Pro Membership
The Arival on-demand video library archive
Access to the entire library of over 150 video sessions and webinars
Arival.guides
Short, digestible research & trends reports delivering insights into our industry, such as The Tour Operator Outlook for 2021.
Arival.travel articles
Topical articles about marketing, tech, operator business and operator stories in all areas of tours, activities & attractions & experiences
Job board access
Find a job from our regular listings, post a resume to the talent network and learn strategies from the job resources articles
New webinars
Helpful, instructional sessions covering subjects such as Mastering Facebook Ads, Grow Your Business and How To Work With OTAs — topics to help advance your business.
Discounts on all Arival in-person events
20% Discount on all Arival in-person events (save up to $300)* based on business type
Arival ProShield – Insurance program
Access to tailored insurance solutions by Granite Insurance is available exclusively for Arival Insider Pro Access Members. Insider Pro Access Members also have access to a suite of resources from Granite Insurance including templates, forms and other informative documents.
Insiders Pro Access member exclusive webinars
Paid membership-only webinars to deepen your understanding of important industry topics.
Job postings & talent directory
Post jobs & connect with candidates most applicable to your business.
Private roundtables to connect, learn and engage
Small, focused and intimate discussions exclusive to Arival Insider Pro Access members.
Full access to Arival's library of in-depth reports
Up to date, deep analysis of tourism topics ranging from Self-guided Tours to Sales & Distribution Trends and Outlooks, based on the data that defines the industry.
The latest on-demand videos
Over 350+ on-demand videos featuring hot topics in tours, activities & attractions
Insider discounts in digital marketing, tech, e-learning, and more
Save money on additional tools, services and learnings you need to run your business. Exclusive to paid members.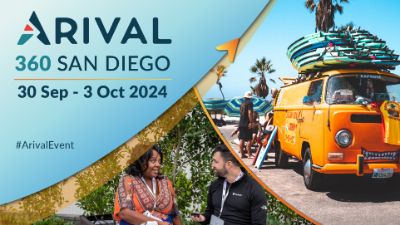 At Arival, we believe travel can make the world a better place. Our mission is to establish and inspire a diverse community of individuals and companies in the In-destination Industry by providing opportunities to gain insight, share knowledge and build connections. To make it possible for true collaboration, creativity, innovation, and idea exchange to thrive, we are committed to facilitating a welcoming and respectful community for all. This Conference Code of Conduct shares our community expectations and applies to all attendees, employees, exhibitors, speakers, sponsors, volunteers, and other participants at Arival- produced and sponsored events. We empower all participants in our community to actively engage in creating a friendly, inclusive and safe environment for all.
Arival's core values include the following, and create an expectation for conduct at our events and in online community spaces:
We demonstrate a  deep respect  for human beings inside and outside our company and for the communities in which they live. We  value integrity  and strive to consistently interact with others in ways that are authentic, ethical, and fair. We are  dedicated to transparency , committing to clear, open and honest communication. We  actively pursue and advocate for inclusion, diversity and representation  of varying cultural backgrounds, perspectives and ideas
Arival welcomes people from all cultural backgrounds, and does not discriminate on the basis of race, color, creed, gender (including pregnancy, perceived pregnancy, childbirth, breastfeeding, or related medical conditions), gender identity, religion (including religious dress and grooming), marital status, domestic partner status, genetic information, age, national origin or ancestry, military or veteran status, sexual orientation, physical or mental disability, or any other basis protected by federal, state, or local laws.
Accordingly, participants must refrain from displaying any demeaning, harassing, aggressive, or intimidating behavior or materials that would interfere with others' experience and participation in our community.
If you witness or are subjected to inappropriate or disruptive behavior or have any other concerns, notify an Arival staff member as soon as possible.
Inappropriate or disruptive behavior will not be tolerated. Arival reserves the right to refuse entry to or remove any party from any event or community space at any time when participation or behavior create a disruption or hinder the event or enjoyment of the event by other participants. All determinations are at the sole discretion of Arival, and the decision of the Arival team will be final. Severe breaches of this Conference Code of Conduct may result in disqualification from participating in future events. Individuals expelled due to violating this Conference Code of Conduct will not be eligible for a refund or other consolation.
If you have questions regarding this Conference Code of Conduct or its implementation, please contact us at [email protected] .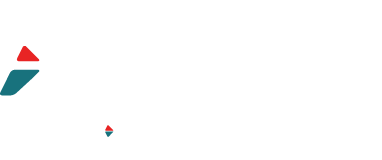 Privacy Overview
9 Ways to Get Business Funding for Tours and Activities
Business funding is the act of providing resources, such as time, money, and effort, to finance a company and its projects. It can be a crucial practice, especially if your tour or activity requires substantial upfront costs or if you run into financial trouble.
When talking about business funding, it's not just about EU programs and government schemes. There are multiple ways to finance your business and some will be better than others, depending on your circumstances.
In this post, we'll present nine different options for funding your business. This way, we hope you'll be able to choose the right source of funding for your situation and get a good overview of the alternatives you have.
Ready? Let's go.
The main sources of business funding
There are several main ways to acquire business funding – whether you're just starting out or you've been in business for a while. These range from traditional bank loans to modern methods like peer-to-peer lending.
1. Pre-sales
The best way to fund your company is usually revenue. With pre-sales, you get all or part of a payment up-front, meaning you can use that revenue to acquire the resources you need to provide your tour or experience.
The most common example of a pre-sale is when customers buy products online. The same goes for booking tours and activities in advance of the delivery date. Effectively, you're getting the revenue first so you have some time to utilize it.
If you're just starting out or expanding with a new experience, consider creating some buzz ahead of the launch date. For example, this Harry Potter-themed escape room was fully booked for months ahead long before its official launch date.
It should be noted that pre-sales work best when you need relatively small amounts of cash. For bigger sums, you can turn to other funding sources.
Where pre-sales aren't enough, grants can help you secure bigger amounts of cash. Grants are essentially money given to you for a specific purpose, such as developing the tourism sector in a given region.
As such, you don't need to pay the money back (unless you misuse the grant). In most cases, grants are provided by the government or local authority.
Grants may sound too good to be true, so you might ask "where's the catch"?
To start off, the competition for grants is usually high. This means you will have to provide a better plan and showcase more potential than other companies applying for the same business funding.
In addition, there are often specific requirements in terms of how to spend the funding and what type of businesses can apply. So the supply of grants is limited by their purpose and you can apply only for the ones that you're eligible for.
Finally, grants often co-finance projects, meaning that you have to provide some part of the funding using other sources.
As the saying goes: "There ain't no such thing as a free lunch". To acquire a grant, you will need to put in the time and effort required. This involves researching the right options in your region and preparing great applications that stand out from your competition.
If you're based in the EU and want to learn more about grants, check out this guide on EU funding for the tourism sector .
3. Buying assets on credit
If you need business funding for buying assets and equipment, then you can arrange for later payment with your suppliers. This will give you extra time to generate revenue and use it to pay for the new purchases.
If you have a good relationship with your suppliers already, you can try and negotiate a favorable time frame, often up to 90 days from the purchase date. H owever, if you're just starting out , it might be hard for you to buy assets on credit, especially when dealing with established and reputable suppliers – which you should do.
4. Friends and family
If you're confident about your business model, you might also turn to friends and family for initial support.
While it could feel uncomfortable, you may find that people are happy to get involved and lend you some money. It's exciting to back new projects and most importantly – they probably trust you.
Needless to say, adding money to your relationships may add some pressure – so you need to choose the people you approach wisely. It might be a good idea to offer them to partner with you and get a part of the business. But if you'd like to keep full control, you can try and arrange an interest-free loan from someone close to you.
Bank loans are often the first source people think about when it comes to business funding. And yes, they are still a viable option, especially in good economic conditions.
If you're eligible for a bank loan and you can't source enough funding using one of the methods above, then turning to banks may be a good next step.
Bank loans are more readily available but come with extra costs like fees and interest. If you're new in business, it will be hard to get a loan. But if you've been trading for a while (normally at least 3 years) and you have good financial metrics, you might get a good deal.
5. Angel investors
If there's no way to acquire enough business funding using upfront payments, grants, or loans, then you can turn to equity financing through angel investors.
Angel investors can back you with both cash and expertise in exchange for a share in the business. There are both good sides and bad sides to this arrangement.
The good part is that you're likely to secure the funding you need while getting an experienced business person to advise you.
The bad part is that you'll need to give up part of your ownership and control over the company. Also, angel investor money might not be enough if you need lots of business funding. In Europe, the typical angel investment will not exceed 50,000€ so you might have to turn to other sources if you require bigger amounts.
6. Venture capital
Venture capital firms make bigger investments – usually at least 500,000€ to 1,000,000€. They are a logical next step if you need considerable business funding and your company is in overall good shape.
The downside is that VCs typically require a substantial part of your business and decision making power. They also look for companies with high-growth potential, meaning that you need a strong selling point to stand a chance of acquiring such funding. 
7. Alternative finance
Alternative finance relates to funding methods outside the traditional financial system (e.g. bank loans). They often involve small contributions from multiple investors (sometimes hundreds or thousands) instead of few but large contributions.
For example, approaches like peer-to-peer lending have grown a lot in recent years and there are many platforms that let individuals contribute to businesses through debt financing.
This means you can tap the crowd and get access to a new and growing capital market – and it's all done online.  The platforms which facilitate peer-to-peer lending usually take care of the legal aspects and due diligence.
Depending on where you live, there will be several types of funding you can acquire. If getting a loan or selling shares is not available, then you'll probably have access to 2 other types of funding: donation and reward-based.
Donation funding is normally applicable to community projects and charities. However, reward-based funding is often a viable option – it lets you create rewards that people receive in the future in exchange for their contributions.  Rewards can be things like merchandise or even early bird tickets to your tour or activity.
While not available to everyone, this type of funding can be a great alternative to more traditional methods of financing.
To learn more, you can check out this article with the top European peer-to-peer lending platforms .
8. Side project
In some cases, you can finance your tour or activity through a side venture. This can be totally unrelated or it could be a complementary product/service.
The most famous example of this type of funding is Airbnb. The founders financed their initial idea by selling politically-themed breakfast cereal.
This unusual side venture earned them over $40,000 so they could finance their activities in the early days of Airbnb.
So perhaps there's something you can easily do on the side that lets you start or expand your business?
9. Joint venture
Another interesting way to get financing is by forming a joint venture with another business.
Joint ventures are partnerships between companies that establish a new entity, often to work on a mutually beneficial project. The idea behind joint ventures is achieving synergy and utilizing each business' resources better.
So if you have contacts in adjacent industries, you can try and "join forces" to provide a better service together. This way, you can make use of your complementary resources instead of searching for other types of business funding. 
Perhaps a potential partner can provide you with premises and you can acquire the rest of the assets? Or maybe you have all the necessary equipment but need working capital?
Whatever the situation, you will often find that partnering with a business from an adjacent industry can be helpful.
Bonus tip: Minimize risk
The business funding methods above can help you acquire the resources you need to start or expand your company. But we should also note what to avoid. 
Amassing credit card debt or risking your private property is almost always a bad idea. You should approach business funding with care and ideally consult with a professional whom you know and trust. 
While not essential, business funding can be important for starting and growing your tour or activity. 
There are multiple ways to acquire business funding, but some options are better than others in the light of your specific situation.
When possible, you should always aim to finance your company with customer revenue.
If that's not an option, you can turn to sources like grants which you don't need to pay back. 
Buying on credit, bank loans and support from friends and family are other options – if you're confident you can pay for your purchases later.
If you can't secure credit for one reason or another, consider offering a share in your company. This can happen through angel investors or venture capital firms if you're at a later stage.
Finally, consider alternative financing options like peer-to-peer lending or reward-based crowdfunding.
Where that's not enough, you can create a side business or set up a joint venture with another business to finance your company.
Whichever type of business funding you choose, the crucial thing is to approach the topic with care and make sure you avoid risky moves.
You might also like:
How to Conduct Market Research for Tour and Activity Companies
The Top Online Travel Agencies for Selling Tours and Activities
10 Ways To Get Free Advertising For Your Tour Or Activity Business
How to Set Up an Online Store for Your Leisure Business
The Best Content Management Systems For Tour And Activity Operators
Related Articles
Stay updated with Regiondo by signing up for our Newsletter
Get a personalized demo or create your free account now
Take your business to the next level with Regiondo - it's free to get started and you don't need a credit card.
Latest News
Egyptair announces order for 10 A350-900s to meet growing demand for air travel
Holland America Line's 2025-2026 South America and Antarctica cruises feature iconic cites and UNESCO experiences
Potential for European flight impacts if Icelandic volcano erupts, says AccuWeather
Compassion is 'Inn': Wyndham Hotels & Resorts wins national award from PETA for saying no to down
Jazeera Airways nets KD13.27 million in profit for first nine months of 2023
Madrid hotels post highest ADR and RevPAR on record in October
Golden visa comparison: Spain vs Cyprus
KBRA affirms AA- Senior Lien Bond Rating and A+ Subordinate Bond Rating for Metropolitan Nashville Airport Authority
IHG Hotels and Resorts boosts presence in Al Shafa, Taif with dual hotel signing in line with Saudi Arabia's Vision 2030
Emerging Travel Group reports record profit

Tourism operating loan and tourism investment loan
Tourism operating loan is a loan that is used to help businesses and organizations in the tourism industry. The loan can be used for a variety of purposes, including purchasing equipment, hiring employees, and developing new tourism-related projects.
Tourism has been growing in popularity all over the world, and with that, there has been an increase of tourism-related investments. If you're looking to get into the tourism industry or are already working in it, you'll want to know about these two types of loans: the Tourism Operating Loan and the Tourism Investment Loan form DimeBucks .
What is a tourism operating loan? Tourism operating loan is a loan that is used to help businesses and organizations in the tourism industry. The loan can be used for a variety of purposes, including purchasing equipment, hiring employees, and developing new tourism-related projects.
Tourism investment loan is a similar loan that is designed to help businesses and organizations in the tourism industry with their investments. This type of loan can be used for things such as purchasing land or buildings, paying for advertising campaigns, or developing new tourism-related projects.
What is a tourism investment loan? A Tourism Investment Loan is a type of loan that is offered to help finance the purchase or renovation of a tourism-related business. The loan can be used to help finance the costs associated with the acquisition, remodeling, or expansion of a tourism-related business. This type of loan can also be used to help finance the costs associated with running and expanding a tourism-related business.
How do they work? Tourism operating loan and tourism investment loan are two different loans that help businesses in the tourism industry. The main difference between the two loans is that the tourism operating loan is used to cover the costs of running a business while the tourism investment loan is used to finance projects that will generate more tourist spending. Both loans have similar requirements, but there are a few differences that should be considered when applying for them.
If you want to apply for a tourism operating loan, you will need to provide proof of your business's financial stability and your ability to repay the loan. You will also need to submit an application form and detailed business plan. Loan amounts vary based on your business's size and location, but the average loan amount is $50,000.
If you want to apply for a tourism investment loan , you will need to provide evidence that your project will generate more tourist spending than what would be generated by using traditional marketing methods. You will also need to submit an application form and detailed business plan. Loan amounts vary based on your business's size and location, but the average loan amount is $250,000.
Both loans have relatively short repayment periods.
Pros and cons of each type of loan
Tourism operating loan: The pros of a tourism operating loan are that they are short-term loans, which can be used to finance specific projects or initiatives related to tourism. Another pro is that the interest rate is usually low, making this type of loan affordable. Finally, these loans can be secured quickly and easily.
The cons of a tourism operating loan are that they are not typically designed to support long-term investments or projects, and there is a risk that the project will not succeed and the loan will have to be repaid. Additionally, if the tourism operating loan is used to finance high-risk ventures, such as Las Vegas-style hotels, there is a greater chance that the lender will require additional collateral to secure the loan.
Conclusion If you are interested in starting or expanding your tourism-based business, then it is important to research various financing options that are available to you. In this article, we will discuss the different types of tourism operating loan and tourism investment loan options that are available to businesses in the Tourism industry. Hopefully, by reading this article, you will have a better understanding of what each type of loan offers and be able to make an informed decision as to which option is right for your business.
Photo by Adeolu Eletu on Unsplash
Stavros Andriopoulos
Stavros Andriopoulos https://www.traveldailynews.com/author/stavros-andriopoulos/ Who is Andy Potts? Exploring the talented author, editor and journalist
Stavros Andriopoulos https://www.traveldailynews.com/author/stavros-andriopoulos/ How travel can help you find your dream home
Stavros Andriopoulos https://www.traveldailynews.com/author/stavros-andriopoulos/ Why are casino travel tours so popular
Stavros Andriopoulos https://www.traveldailynews.com/author/stavros-andriopoulos/ Traveling to London for the first time - Check up on the essentials
Related posts
WTTC appoints Gloria Fluxà as Vice-Chair and Chair of its Sustainability Committee
Who is Andy Potts? Exploring the talented author, editor and journalist
Embraer Commercial Aviation appoints Marie-Louise Philippe Vice President Sales & Marketing, Head of Region for Europe & Central Asia
Barbican appoints Jackie Boughton as Director of Commercial
Previous post, what is the best cover letter editing service, saar zafrir design unveils craves, a burlesque-inspired boutique hotel in the heart of brussels.
Etihad Airways' newest 787-9 Dreamliner on display at Dubai Airshow
voco hotels signs 25th Americas property in Missoula, Mont.
German passenger federation PRO BAHN presents ALLRAIL with its Annual Award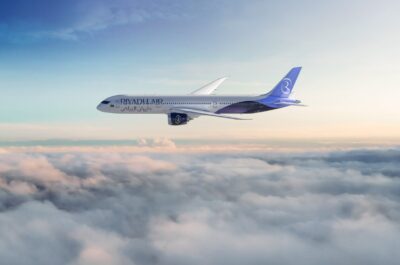 The next chapter for the skies arrives as Riyadh Air unveils the second of its permanent dual-livery designs at Dubai Airshow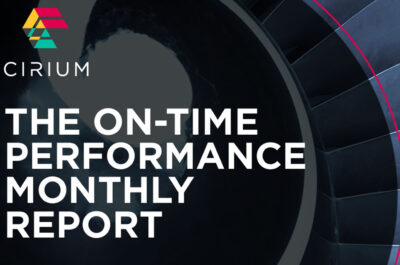 On-time excellence takes flight in October, according to Cirium
Inspiring talents in the hospitality sector rewarded
Qatar Airways took the stage on the first day of the Dubai Airshow 2023
Royal Jordanian grows its long-haul fleet with order for Boeing 787-9 Dreamliners
airBaltic places new order, eyes expansion to 100 Airbus A220-300s by 2030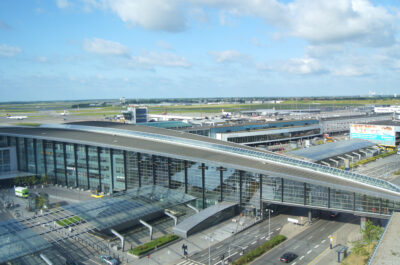 Prosegur Change signs deal to operate foreign exchange services at Copenhagen Airport 
BMA House welcomes leading agencies and corporates to an evening of elegance and sustainability
Fraport traffic figures – October 2023: Passenger numbers and aircraft movements still climbing
Burj Khalifa lights up for Etihad's 20th anniversary
Second phase of runway construction works at Corfu Airport "Ioannis Kapodistrias"
Aena's airports in Spain registered more than 26.6 million passengers in October
Exhibitions &  Conferences Alliance and International Federation of Exhibition and Event Services announce new partnership
Eve and Kookiejar to develop urban air traffic management system for operations in Dubai
Emirates places US$ 52 billion wide-body aircraft order at Dubai Airshow 2023
Five stunning villas to escape to on your next trip
Hilton to make historic debut in Monaco with Curio Collection by Hilton Hotel
Tips for driving safely around NYC
No, you can't have an apartment in Niseko for the ski season
Ski holidays by rail – Why more of us are exploring by train
Embraer's E195-E2 receives teep Approach Certification for London City Airport operations
Wilderness announces rebuild of Tubu Tree and Little Tubu in the Okavango Delta
TUS Airways boosts its growing network with the launch of Flights to Bucharest
Petros Mavros, Executive Chef: A meal made with love, attention, and freshness contributes to a hotel's reputation
New full-service resort now underway in Gulf Shores, Alabama
Thales' AVANT Up selected for Emirates' 777X aircraft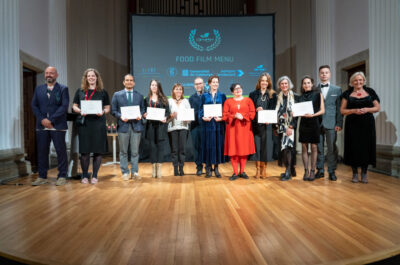 Winners of the Food Film Menu 2023 revealed
Emirates launches limited edition luggage and accessories made from upcycled aircraft interiors
Irongate and Hilton announce the future febut of Wākea Waikiki Beach, LXR Hotels & Resorts
New report shows The Shannon Airport Group delivers a major contribution of almost 4bn euros to the Irish economy
Casa Chameleon at Las Catalinas joins the prestigious Relais & Chateux Collection
The Travel Agent Next Door honored with 2023 Educational Excellence Award by The Travel Institute
Margarita launches at Katowice Airport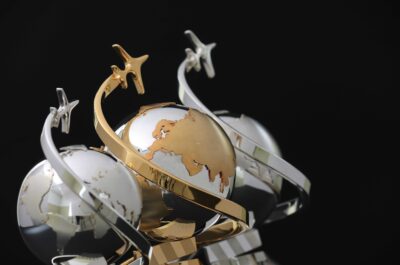 Valencia welcomes the World Tourism Film Awards 2023
United applies to become first U.S. carrier to fly nonstop between Houston and Tokyo-Haneda Airports
Emirates Group announces record half-year performance for 2023-24
Graduate Hotels announces forthcoming Graduate Princeton, opening Spring 2024
Travel and tourism sector deal activity down by 31.8% YoY during January-October 2023, finds GlobalData
Angola extends visa-free stay for South African travellers
Spotnana launches next-generation rail shopping experience powered by Trainline's global partner API
Latest report from FREENOW and GBTA examines the evolution of ground transportation in Europe for business travel
Baird/STR Hotel Stock Index down 2.4% in October
ICAO and IAEA to enhance transport of vital radioactive materials
onefinestay unveils new luxury chalets in the Rocky Mountains
Survey reveals gap between awareness and adoption of AI in events Industry
The Grand Hyatt Brand set to debut in Utah
AHLA sues Biden Administration over franchise-model destroying rule
Air Serbia started flights to Porto
Air traffic remains significant but faces challenges
Emirates celebrates 15 years of connecting Los Angeles with its global network
UNWTO celebrates Qatar Tourism Awards to recognize excellence in the sector
Tourism's importance for growth highlighted in World Economic Outlook Report
How travel can help you find your dream home
Advito partners with eco.mio to bring GATE4 emissions methodology into multiple online booking tools 
Intelligent Hospitality announces a new partnership with Zucchetti North America
Skål International elects Annette Cardenas as first latina President in landmark governance reform
Unveiling the "CCRA Forest" biodiversity project, planting 1,200 trees this year with a project goal of 53,000 trees total
easyJet becomes Europe's first low-cost airline to offer bag collection, delivery, and door-to-door services
Quicktext and Valentin Hotel Group announce partnership to elevate guest experiences
accesso to unveil enhanced accesso Passport eCommerce solution at IAAPA Expo Orlando 2023
Lau Su Kiean appointed Executive Chef of DAO at Hotel Mousai Puerto Vallarta
Geluxe launches: Premium active travel with community at its core
Montage Laguna Beach appoints Armando Campos as Hotel Manager
RoomRaccoon expands global marketplace with HyperGuest
Up Norway: New Nordic Wellness Journey through Scandinavia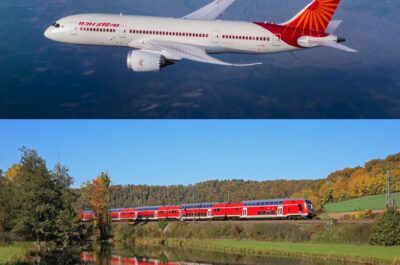 Air India now provides air-rail connections across 5,600 train stations in Germany on Deutsche Bahn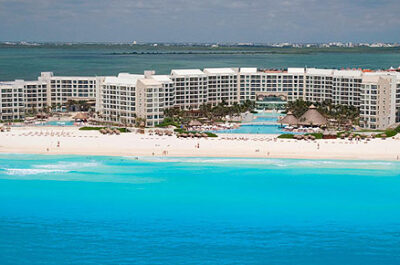 Latin America's hotel construction pipeline surges in Q3 2023 with new projects and construction start initiatives
Minor Hotels to debut in Paris with addition of three hotels
Herdade da Malhadinha Nova accepted into global luxury travel group Virtuoso
OTA Insight rebrands as Lighthouse to illuminate new capabilities and launch of a unified commercial platform
Israel-Hamas war slows the recovery of global air travel
Thales appoints Abdelhafid Mordi as CEO in the UAE
Nobu Hospitality continues to fortify trade partnerships with expansion of "NB" chain code
Shashi Hotel Mountain View awarded prestigious LEED Green Building Gold Certification
Juneyao Air announces a new route to Europe nonstop service from Shanghai to Athens in April 2024
Boutique Hotel Alhambra announces the appointment of new General Manager
Introducing "Calimala The West", a brand new addition to Hotel Calimala, Florence
AHLA Foundation names Jessica Janis as an Honorary Trustee
Why are casino travel tours so popular
Traveling to London for the first time – Check up on the essentials
Top travel agents recognized during awards ceremony at 2023 Dream Vacations and CruiseOne National Conference
How students cycling across Bangladesh are raising awareness of climate change impacts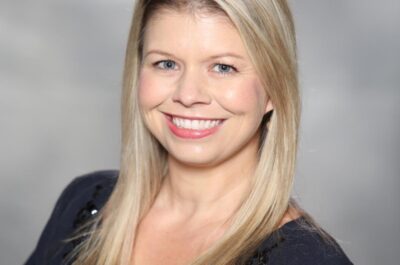 Zartico names new Vice President of Marketing
The STAY WYSE Hostel Conference heads to Munich, Germany in 2024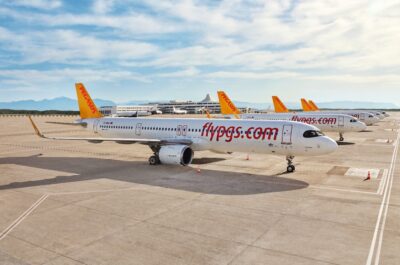 Birmingham Airport bolsters global connectivity with Pegasus Airlines
Variety Cruises West Africa itineraries are back after a three-year lull
Aurora Expeditions announces new offers for select voyages in 2024 – 2025
Introducing Two Travel: Latin America's premiere group travel concierge
Zulal Wellness Resort by Chiva-Som appoints Mayssam Abdulkhalek as Executive Chef
Catalonia officially awarded World Region of Gastronomy 2025
The Alexandrian and Morrison House appoint Tobias Arff as General Manager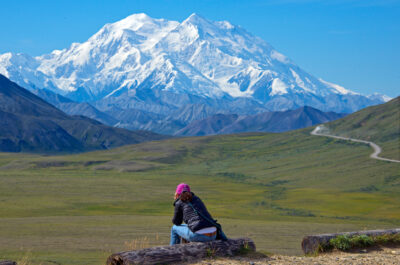 More access to wildlife and glaciers, new experiences and tours for all guests in Denali Highlight HAL's 2025 Alaska Cruisetours
Azores Airlines offers Simple fare on all its routes
50 Degrees North becomes a Certified B Corporation
Celebrity Cruises takes delivery of highly anticipated Celebrity Ascent
Economic Commission for Africa and Inter-Governmental Authority on Development join forces to promote sustainable tourism in Eastern Africa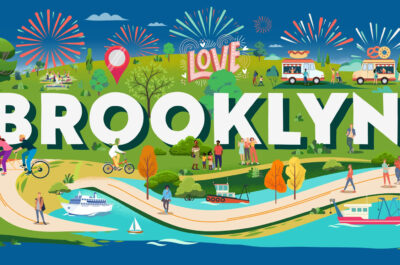 A Tru grows in Brooklyn: Hilton's game‑changing midscale brand announces first New York City property
Key Data becomes exclusive data partner of The Association of Scotland's Self-Caterers
ROOMS, Georgia's acclaimed hotel brand, expands with the launch of ROOMS Batumi
camperboerse.com launches with new Internet booking engine for motorhome travel from ISO Travel Solutions
Airbnb introduces Guest Favorites, a collection of the 2 million most-loved homes on Airbnb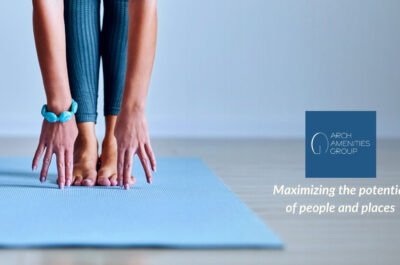 Arch Amenities Group expands business operations into Canada with the acquisition of Personal Best
Marriott International signs agreement with Patmos Aktis Suites & Spa
Wizz Air and Menzies Aviation perform fully electric turns at Budapest Airport
Westminster Venue Collection appoints new Chair – Paul Martins of Broadway House – Make Venues
United to offer more flights than ever to Florida this Winter
Jerne releases industry-first study of travel creator partnerships
A documentary exposes concerns among pilots and cabin crew in European aviation, says ECA
SAS and Apollo extend partnership agreement 
Almost half of all global destinations now offer Digital Nomad Visas
The Regional Corporation of Tourism of the Valparaíso region, Chile, obtains UNWTO.QUEST Certification
The International Cruise Summit in Madrid will bring together executives from more than 25 cruise lines
U.S. hotel profitability reflects gains in corporate demand and groups
Azamara appoints new executive leadership
International Symposium on Destination Stewardship inspires the future of global tourism
Discover the best Valorant accounts for sale: Where and how to find them
TPE customers advised to check their journeys ahead of upcoming timetable change
KSL Resorts announces new Global Sales Director
The NFT controversy chronicles with digital basel
250,000 UK & Ireland visitors in 2025 is the new target, says Jamaica's Minister of Tourism
ITA Airways: New London City Airport – Milan Linate connection with the Airbus A220-100
SSP opens new AI-powered stores at Oslo Airport and Dublin Airport
iCoupon announces partnership with Marabu
easyJet launches new routes for summer 2024
InnSpire and Techlive expand partnership with the addition of airtime cloud-based digital streaming service
Rental Escapes strikes gold with curated collection of French villas and exclusive tickets for the 2024 Summer Olympics
Morocco creates a sensation at WTM London 2023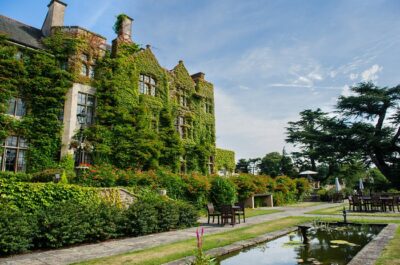 Pennyhill Park Hotel & Spa adopts VingCard Door Lock technology for enhanced security and solution reliability
Travelex appoints Global Retail Director to drive retail excellence and market growth
Hyatt Centric Buckhead Atlanta partners with CorePower Yoga to offer wellness for meetings and events
Keith Baron appointed Chief Operating Officer at Perillo Tours
Sabre and Trainline Partner Solutions deliver access to enhanced rail network information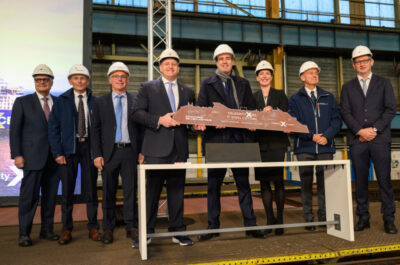 Celebrity Cruises reveals name of next Edge Series ship
Finnair brings back flights to Nagoya; updates its winter '24 traffic programme
Sustainable tree hotel My Arbor becomes new Green Pearls partner
CarTrawler announces long-term, exclusive partnership with Wizz Air
Hotelbeds partners with Barceló Hotel Group to expand travel opportunities for its clients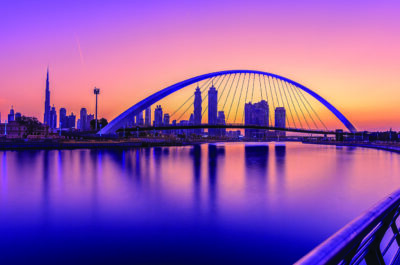 Dubai Airshow and COP28 push hotel bookings
Ras Al Khaimah Tourism Development Authority and OMRAN Group forge strategic partnership to boost cross-destination tourism
President of Mallorca presents the islands Responsible Tourism Pledge
The number of direct passengers at Riga Airport has returned to the pre-pandemic level
Latest Cvent Planner Sourcing Report reveals 67% of planners across Europe have increased business event budgets amid rising costs
UFI Global Congress in Las Vegas "goes beyond"
SAS Traffic figures – October 2023: Load factor to 76.3%
Europe's tourism displays a strong rebound, but remains uneven across the region

An official website of the United States government
Here's how you know
Official websites use .gov A .gov website belongs to an official government organization in the United States.
Secure .gov websites use HTTPS A lock ( Lock A locked padlock ) or https:// means you've safely connected to the .gov website. Share sensitive information only on official, secure websites.
Travel, Tourism and Outdoor Recreation
Promoting america's tourist communities.
EDA Awards 185 Grants to Rebuild and Restrengthen American Travel, Tourism, and Outdoor Recreation
Travel, Tourism & Outdoor Recreation Fact Sheet  (PDF)
American Rescue Plan Fact Sheet  (PDF)
Click here to view the American Rescue Plan Map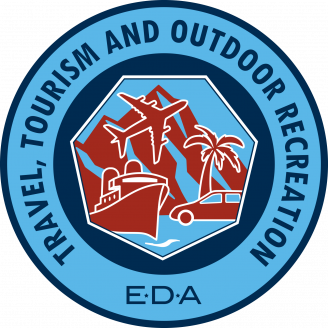 The U.S. Economic Development Administration's (EDA) Travel, Tourism, and Outdoor Recreation program invested $750 million in  American Rescue Plan  funding to support communities across the country whose economies were hard hit by damage to these sectors from the COVID-19 pandemic. With funding going to every state and territory across 185 awards, EDA's investments are rebuilding the travel and tourism sector and creating a more equitable, competitive, and resilient industry.
Learn more about the Travel, Tourism, and Outdoor Recreation grantees by exploring the  American Rescue Plan Impact Map .
The Travel, Tourism, and Outdoor Recreation program is divided into two components:
State Tourism Grants:  $510 million in direct awards to help states quickly invest in marketing, infrastructure, workforce and other projects to rejuvenate safe leisure, business and international travel.
Competitive Grants:  $240 million to help communities that have been hardest hit by challenges facing the travel, tourism, and outdoor recreation sectors to invest in infrastructure, workforce, or other projects to support the recovery of the industry and economic resilience of the community in the future.
Each state or territory is utilizing its directly allocated funds to engage in activities that best support their travel, tourism, and outdoor recreation sectors. These activities include but are not limited to workforce training, new construction or upgrades to existing tourism infrastructure, tourism marketing and promotion, and tourism-related economic planning. The competitive grant program is distributed across 126 awards to support communities across the country as they rebuild and strengthen their travel, tourism, and outdoor recreation sectors. The competitive funding is expected to generate $1.1 billion in private investment and to create or save 10,291 jobs , according to grantee estimates. This program was designed to prioritize equity, and as a result, more than 50% of competitive awards are expected to directly benefit historically underserved communities and populations. In addition, $29.3 million across 12 awards is supporting coal communities and $21.2 million across 9 awards is supporting Indigenous communities.
Program Resources
Notice of Funding Opportunity
Frequently Asked Questions
Travel, Tourism and Outdoor Recreation presentation slides  (PDF)
State Tourism Grant Allocations
One Pager  (PDF)
Visit www.eda.gov/contact to find contact information for your Economic Development Representative
EDA Program List
Find Open Funding
Resources & Tools
Accessibility
Commerce.gov
EDA Archives
Information Quality
Operating Policies
Privacy Policy
Credit cards
View all credit cards
Banking guide
Loans guide
Insurance guide
Personal finance
View all personal finance
Investing + Retirement
Small business
View all small business
8 Vacation Loans: Finance Your Travel in 2023
Vacation loans are one way to cover travel expenses. Compare loans plus other financing options.
Many or all of the products featured here are from our partners who compensate us. This may influence which products we write about and where and how the product appears on a page. However, this does not influence our evaluations. Our opinions are our own. Here is a list of our partners and here's how we make money .
Vacation loans are unsecured personal loans you use to pay for travel, whether you're taking a cross-country road trip or flying to your dream destination.
A personal loan can be an expensive way to finance a vacation, so consider all your options before borrowing, including travel rewards cards, 0% interest credit cards and — the cheapest option — your savings.
Here are lenders that offer vacation loans. Learn about your other options and the pros and cons of getting a personal loan for a vacation.
LightStream has reinvented lending with a simple and virtually paperless online process. It's so easy, LightStream guarantees it'll be your best loan experience ever.
Vacation Loans: Finance Your Travel in 2023
Our pick for
Vacation loans with low rates
Lightstream.
8.49-25.49%
$5,000-$100,000

Discover® Personal Loans
7.99-24.99%
$2,500-$40,000
6.99-35.99%
$2,000-$50,000
4.60-35.99%
$1,000-$50,000
Vacation loans with no fees
Sofi personal loan.
8.99-25.81%
Small vacation loans
Lendingclub.
9.57-35.99%
$1,000-$40,000

8.49-35.99%
Universal Credit
11.69-35.99%
What is a vacation loan?
A vacation loan is an unsecured personal loan you can use to pay for travel expenses, including flights, hotels, rental cars, meals or anything else trip-related.
These loans don't require collateral, and you repay them in fixed monthly installments, meaning your monthly payment won't change over the course of the loan. Online lenders, banks and credit unions all offer vacation loans.
Most financial experts advise against incurring debt for discretionary vacation spending. For urgent travel, and when a loan is your cheapest option, borrowing may make sense. But make sure the monthly payments fit into your budget, and commit to paying off the loan on time.
Pros and cons of vacation loans
Weigh the pros and cons of a vacation loan to see if it's the right choice for financing your trip.
Pros of vacation loans
Low rates for some: For well-qualified borrowers — those with strong income and credit scores above 690 — personal loans can have lower annual percentage rates than credit cards.
Receive the money in a lump sum: You receive funds from a personal loan all at once, rather than over time as you spend money. Having a fixed amount can help you plan and stick to your vacation budget.
Predictable monthly payments: Personal loans have fixed monthly payments over a set term, which means you can plan for repayments in your budget. Knowing when you'll pay off the debt also helps you stay focused on your payments.
» MORE: NerdWallet's guide to smarter travel
Cons of vacation loans
Potentially risky debt: If you struggle to repay other debts, a vacation loan could add financial stress. Even one missed payment could cause a hit to your credit score, plus you'll incur late fees while still accruing interest, making your trip more expensive than you intended.
Years of payments: Terms on personal loans range from two to seven years — long after you've returned home. Carefully consider how long it makes sense to be paying for your travel.
Vacation loan rates
Annual percentage rates on personal loans range from about 6% to 36%, and some lenders may use the reason you get a loan to decide your rate and loan amount.
The rate you ultimately get depends primarily on your credit score and the percent of your income that goes to other debts each month, also called your debt-to-income ratio . The higher your credit score and the lower your DTI, the more likely you are to get a low rate on a vacation loan. A lower rate means a less expensive loan.
For example, a two-year loan of $3,000 with an APR of 11% would cost about $140 in monthly payments and $3,356 overall. That same loan with a 25% APR would require monthly payments of $160 and cost $3,843.
Use our personal loan calculator to estimate your monthly payments based on your credit score.
How to get a vacation loan
If you're interested in a vacation loan, you can get one in four simple steps:
Check your credit report to see whether you're putting your best foot forward. Address any delinquent accounts or errors before you apply.
Compare lenders so you can see what each offers and decide which loan features are important to you (for example, fast funding, a mobile app to manage your loan or the ability to change your payment due date).
Pre-qualify with multiple lenders to see which can offer you the lowest rates and repayment terms that fit your budget. Pre-qualifying doesn't affect your credit score.
Gather your documents — including proof of identity, W-2s or pay stubs, your Social Security number and bank account numbers — and submit your application .
» GET STARTED: Pre-qualify for free on NerdWallet to compare loan offers
Alternatives to vacation loans
Before you take a loan, consider these alternatives to finance your trip.
Savings: If you have time, start saving . Create a dedicated travel savings account and put away some money each month. Find out how much your trip will cost by comparing prices of flights, hotel rooms and car rentals on travel websites.
» MORE: How to travel on a budget
Travel credit cards: If you travel frequently and have good or excellent credit (690 or higher credit score), you may qualify for a travel credit card that offers a sign-up bonus and other perks that could help lower the cost of your trips in the long run.
0% credit card: If you have good credit, you may also qualify for a low-interest or 0% intro APR card that allows you to carry a balance interest-free, typically for 15 to 21 months. That means if you can pay off your trip in that time, you can skip the interest altogether.
"Buy now, pay later" loans: Some lenders, like Uplift and Affirm , partner with major airlines, hotel companies and travel websites to include BNPL financing for travelers when they book their tickets. This means you can make your purchase now, but pay for it in installments, similar to a personal loan. Borrowers with fair or bad credit (below 690 credit score) may have an easier time qualifying.
Last updated on May 18, 2023
Methodology
NerdWallet's review process evaluates and rates personal loan products from more than 35 technology companies and financial institutions. We collect over 50 data points from each lender and cross-check company websites, earnings reports and other public documents to confirm product details. We may also go through a lender's pre-qualification flow and follow up with company representatives. NerdWallet writers and editors conduct a full fact check and update annually, but also make updates throughout the year as necessary.
Our star ratings award points to lenders that offer consumer-friendly features, including: soft credit checks to pre-qualify, competitive interest rates and no fees, transparency of rates and terms, flexible payment options, fast funding times, accessible customer service, reporting of payments to credit bureaus and financial education. Our ratings award fewer points to lenders with practices that may make a loan difficult to repay on time, such as charging high annual percentage rates (above 36%), underwriting that does not adequately assess consumers' ability to repay and lack of credit-building help. We also consider regulatory actions filed by agencies like the Consumer Financial Protection Bureau. We weigh these factors based on our assessment of which are the most important to consumers and how meaningfully they impact consumers' experiences.
NerdWallet does not receive compensation for our star ratings. Read more about our ratings methodologies for personal loans and our editorial guidelines .
NerdWallet's Vacation Loans: Finance Your Travel in 2023
LightStream : Best for Vacation loans with low rates
Discover® Personal Loans : Best for Vacation loans with low rates
Prosper : Best for Vacation loans with low rates
Upstart : Best for Vacation loans with low rates
SoFi Personal Loan : Best for Vacation loans with no fees
LendingClub : Best for Small vacation loans
Upgrade : Best for Small vacation loans
Universal Credit : Best for Small vacation loans
Frequently asked questions
A vacation loan is an unsecured personal loan you use to pay for travel expenses, like flights, hotels or meals out.
You can finance a vacation with a personal loan or credit card, but it typically costs interest. The cheapest option is paying for a vacation with savings.
Small Business Trends
Where to get a small business loan.
Starting a small business is an exciting journey, but it's often met with financial challenges. Access to capital is crucial for covering startup costs, expanding operations, or simply keeping the lights on during tough times.
Many entrepreneurs turn to small business loans as a lifeline for funding their dreams and understanding the small business loan requirements is crucial for a successful application. In this article, we'll explore the top places to secure a small business loan, covering options that fit different needs and situations. 
What is a Small Business Loan?
A small business loan is not just a financial lifeline. It is a crucial part of an entrepreneur's toolkit. These loans are specially crafted to support the growth and sustainability of small businesses. They provide essential capital, whether it's for keeping the day-to-day operations smooth, expanding services, or investing in new equipment.
Small business loans are vital for the overall business landscape, helping to ease cash flow issues and enabling business owners to turn their visions into tangible realities. If you're considering this route, familiarize yourself with how to get a small business loan . They're more than just money; they're a stepping stone to bigger opportunities, allowing small businesses to innovate, grow, and make a significant mark in their industries. In essence, these loans can be the catalyst that propels a small business from a dream to a thriving reality.
Why Small Businesses Need Loans
Small businesses frequently rely on loans to fuel their growth and navigate through various stages of their development. These loans are essential for various purposes, such as purchasing inventory to satisfy growing customer demand, expanding operations to new locations, or hiring skilled staff to enhance service quality and efficiency.
Beyond just managing day-to-day expenses, loans represent a crucial resource for strategic investments and seizing emerging opportunities. They provide the necessary capital for renovation, marketing campaigns, or adopting new technologies, which can be pivotal for staying competitive.
Small Business Deals
Effectively, loans empower small businesses to overcome financial barriers, supporting them not only in maintaining their operations but also in achieving significant milestones and scaling new heights. In this way, loans serve as a vital lifeline, enabling small businesses to transform challenges into opportunities for growth and success.
Factors that Influence Loan Approval
When a small business applies for a loan, lenders look at several key factors to decide if they're a good bet. It's not just about having a great idea. It's about showing you can turn that idea into a profitable reality. Lenders dig deep into the nitty-gritty of your business, assessing everything from your creditworthiness to your long-term plans. For deeper insights into this aspect, refer to business loan terminology . Understanding these factors can make a difference in getting that much-needed approval.
Credit Score
Your credit score acts as a financial report card, playing a vital role in the loan application process. Lenders scrutinize this score to evaluate your history of managing debts and making payments. A high credit score opens doors to advantageous loan terms, such as lower interest rates, making borrowing more affordable.
Conversely, a lower score can lead to higher interest rates and stricter loan conditions, making the borrowing process more challenging and expensive. This score isn't the sole factor in loan approval, but it significantly influences both the likelihood of getting the loan and the financial terms attached to it. Maintaining a good credit score is, therefore, essential for favorable long-term borrowing conditions, impacting not only current loan opportunities but also future financial dealings.
For those with less-than-ideal credit, learning how to get a business loan with bad credit can be especially helpful.
Business Financial Health
When it comes to securing a loan, lenders take a deep dive into your business's financial health, leaving no stone unturned. They meticulously analyze your financial statements, including balance sheets and income statements, to gauge your business's profitability and cash flow stability.
A key focus is your debt-to-income ratio, as it reveals how your earnings stack up against existing debts. Lenders look for a business that consistently generates more revenue than expenses, indicating a stable and growing operation. Strong, reliable financial health not only boosts your chances of loan approval but also positions you for potentially better loan terms.
It's a critical aspect, as lenders seek assurance that your business can manage additional debt and make timely repayments. In essence, robust financials signal to lenders that you're a safe investment, increasing your credibility in their eyes.
Business Plan and Projections
A well-crafted business plan paired with realistic revenue projections is crucial in convincing lenders of your business's potential. Entrepreneurs in the initial stages should also explore small business loans for startups . This is your opportunity to demonstrate strategic planning and a clear vision for growth.
Lenders scrutinize your plan for a comprehensive understanding of your market, competition, and operational strategy. They are particularly interested in how you intend to generate revenue and manage expenses. Realistic, well-researched projections give lenders a window into your business's future financial health.
This not only assures them of your immediate reliability but also your long-term viability. A robust business plan and projections are more than formalities. They are pivotal tools that show lenders your business is more than just a concept – it's a sustainable enterprise with a clear path to profitability.
8 Great Options for Small Business Loans
When it comes to funding your small business, the options are plenty. Each type of loan has its own pros and cons, fitting different needs and situations. Whether you're looking for flexibility, low rates, or easy access, there's a loan type out there for you. Let's dive into some of the most popular options and see what each brings to the table.
Traditional Banks
Traditional banks are the go-to for many when it comes to business loans. They often offer lower interest rates and longer repayment terms. But, getting a loan from a bank can be tough. You'll need a strong credit score and solid financials, and the process can be slow and paperwork-heavy. If you're well-prepared and not in a rush, a bank loan could be a great, cost-effective option.
Online Lenders
The digital world has brought us online lenders, a fast and often more accessible option for small business loans. They're great for quick approvals and less stringent requirements, but watch out for higher interest rates and shorter repayment terms. Online lenders are a good fit if you need funds fast and don't mind paying a bit extra for the convenience.
Small Business Administration (SBA) Loans
SBA loans are a bit like a helping hand from the government. They offer favorable terms and rates backed by the U.S. government. While they're great for lower interest rates and longer repayment terms, the application process can be lengthy and requires thorough documentation. There are different types, like 7(a) or 504 loans, each with unique benefits, catering to various business needs.
Credit Unions
Credit unions are like the community centers of the banking world. They're member-owned and often more personal in their approach. This can mean better customer service and potentially lower rates. However, you usually need to be a member, and their reach might not be as wide as traditional banks. If you're looking for a more personal touch and community-focused banking, credit unions are worth considering.
Equipment Loans
Equipment loans are specifically for buying equipment – think machinery, computers, or company cars. They're great because the equipment itself often serves as collateral, which can make approval easier. But remember, if you can't pay back the loan, you risk losing that crucial piece of equipment. This loan is ideal if you need to gear up your business but don't have the cash upfront.
Commercial Real Estate Loans
If you're looking to buy or refinance a business property, commercial real estate loans are your friend. They're designed specifically for property purchases, offering potentially large amounts and long repayment periods. However, they often require a hefty down payment and a strong credit score. For businesses ready to invest in their own space, these loans can be a game-changer.
Get a Merchant Cash Advance
A merchant cash advance is like a quick fix. It's an advance on your future sales, ideal for businesses with high credit card sales. The catch? They can be costly, with high fees and the need to repay from daily sales, which can impact your cash flow. It's a solid option for those needing quick, short-term cash, but it's important to understand the costs.
Business Lines of Credit vs. One-time Loans
Lines of credit and one-time loans offer different kinds of flexibility. A line of credit is like a pool of funds you can dip into as needed, only paying interest on what you use. One-time loans, on the other hand, give you a lump sum upfront. Lines of credit are great for ongoing expenses, while one-time loans suit large, one-off investments. It all depends on your business's specific needs.
Tips for Improving Your Chances of Getting Approved
Getting your loan application approved isn't just about filling out forms and crossing your fingers. There are concrete steps you can take to make your business more appealing to lenders. From polishing your credit score to crafting a solid business plan, these tips can boost your chances of getting that thumbs-up from lenders.
Enhancing Your Business and Personal Credit Score
Improving your credit score is key. Start by paying bills on time, reducing debt, and checking your credit report for errors. Remember, some loans have a minimum credit score requirement. Work on both your personal and business credit scores. Paying off personal debt can improve your personal credit, while managing business finances wisely can boost your business credit. It's a game of patience and smart financial choices, but it pays off when applying for loans.
Building a Strong Business Plan
Your business plan isn't just a formality; it's a showcase of your business's potential. Make sure it's detailed, realistic, and convincing. Highlight how you'll make money, your market research, and financial projections. A strong plan shows lenders that you're serious and have thought through your business's path to success. It's your chance to impress, so make every word count.
Cultivating Relationships with Lenders
Don't wait until you need a loan to start talking to lenders. Build relationships with financial institutions early on. Stay in touch, update them on your business's progress, and seek their advice. This way, when you do apply for a loan, you're not just a name on a form – you're a familiar face with a history. Building this relationship can make the lending process smoother and more personal.
Best Place to Get a Business Loan
Choosing where to get a business loan is a big decision. Each option has its own set of benefits and drawbacks, and the best choice depends on your specific business needs. Let's break down the different sources based on important factors like loan terms, interest rates, credit requirements, and more.
Criteria for Evaluation
When comparing loan sources, consider loan terms, interest rates, required credit score, ease of the application process, speed of approval, and customer reviews. Long-term loans might offer lower monthly payments but higher overall interest. A high credit score can unlock better rates. The simplicity of the application process and how quickly you can get the funds are also key. Customer reviews can give you insights into the lender's service quality and reliability.
The Verdict
The best place for a business loan really depends on your business's unique situation. Banks typically offer the best interest rates but require higher credit scores and have a more complex application process. Online lenders are fast and flexible but often come with higher rates. SBA loans are great for favorable terms but involve a lengthy process. If there's a consensus among businesses, it often points to the lender offering the best balance of terms, rates, and service.
Tips for Choosing the Right Lender for Your Needs
To find the right lender, assess your business's financial health, how quickly you need the funds, and what kind of payment terms you can handle. If you need cash fast, an online lender might be best. For the best rates and terms, and if you have a strong credit score, consider traditional banks or SBA loans. Think about your long-term relationship with the lender, especially if you'll need more funding in the future.
When applying for a business loan, be prepared with all necessary information. Don't hesitate to ask loan questions to understand the process and terms fully.
FAQs: Where to Get a Small Business Loan
How can small business owners improve their business credit.
Small business owners can boost their business credit by always paying bills on time and keeping debt levels low. It's also smart to establish credit with vendors and suppliers. Regularly checking your business credit report for errors is crucial. Good business credit isn't built overnight; it requires consistent, responsible financial behavior. This diligence pays off by opening doors to better loan terms and more financing options in the future.
How does personal credit score impact business loan approval?
Your personal credit score is a key factor in business loan approval, especially for new businesses without an established credit history. Lenders see it as a reflection of your financial responsibility. A high personal credit score can lead to better loan terms, like lower interest rates. On the flip side, a low score can make getting a loan more challenging and costly. It's a vital piece of the puzzle in securing business financing.
Is there a minimum credit score for small business loans?
Yes, many small business loans have a minimum credit score requirement. This threshold varies by lender and loan type. Traditional bank loans often require higher scores, while online lenders might be more lenient. Generally, a score of 600-650 is a common baseline. But remember, a higher credit score not only increases your chances of approval but also helps secure better loan terms like lower interest rates.
What's key when choosing the best small business loans?
Choosing the best small business loan hinges on several factors: the interest rate, loan term, amount needed, and repayment schedule. It's also crucial to consider the speed of funding and the lender's reputation. Each business's needs are unique, so weigh these factors based on your specific situation. Compare different lenders and their offerings thoroughly to ensure you get a loan that aligns with your business goals and financial capacity.
Will getting a Business Loan improve my credit score?
Getting a business loan can improve your credit score if managed responsibly. Regular, on-time loan payments are reported to credit bureaus, positively impacting your credit history. However, late payments or defaults can hurt your score. It's important to borrow only what you can afford to pay back and to always make payments on time. A well-managed loan demonstrates your creditworthiness, potentially leading to better credit terms in the future.
Image: Envato Elements Comment ▼
Your email address will not be published. Required fields are marked *
© Copyright 2003 - 2023, Small Business Trends LLC. All rights reserved. "Small Business Trends" is a registered trademark.
Language selection
Federal government launches Tourism Relief Fund to help tourism businesses and organizations recover and grow
From: Innovation, Science and Economic Development Canada
News release
Since the beginning of the pandemic, the Government of Canada has provided over $15.4 billion in direct supports to the tourism sector. Budget 2021 committed an additional $1 billion to help the tourism sector prepare to welcome domestic travelers and reposition Canada as a world-class destination. Today, the Honourable Mélanie Joly, Minister of Economic Development and Official Languages, launched $500-million in funding for the new Tourism Relief Fund. Eligible organizations can now submit applications to support the tourism sector prepare to welcome back domestic travelers and reposition Canada as a world-class destination.
Canadian tourism businesses and organizations can now apply for support to welcome back visitors
July 12, 2021 – Hillier, Ontario
In March 2020, tourism came to a screeching halt as public safety measures kept most Canadians home and international borders closed. Now that vaccination efforts are paying off and declining case rates are allowing the easing of restrictions, tourism businesses and organizations from coast to coast to coast can look to the future.
Since the beginning of the pandemic, the Government of Canada has provided over $15.4 billion in direct supports to the tourism sector. Budget 2021 committed an additional $1 billion to help the tourism sector prepare to welcome domestic travelers and reposition Canada as a world-class destination. Today, the Honourable Mélanie Joly, Minister of Economic Development and Official Languages, launched $500-million in funding for the new Tourism Relief Fund. Eligible organizations can now submit applications to support the tourism sector prepare to welcome back domestic travelers and reposition Canada as a world-class destination.
Canada's regional development agencies (RDAs) will deliver $485 million directly to businesses and organizations to help them adapt their operations to meet public health requirements while investing in products and services to facilitate future growth. As long-standing on the ground support to economic development and community growth, the RDAs are well positioned to deliver fast and efficient support to the tourism sector.
Indigenous communities that rely heavily on tourism have also been disproportionately affected by COVID-19. In order to close this gap, the Government of Canada is investing a minimum of $50 million of the Tourism Relief Fund in Indigenous tourism projects.
In addition, $15 million, delivered by Innovation, Science and Economic Development Canada, will support destination development, seasonal and local attractions, and human resources and skills development.
By enabling tourism businesses and organizations to prepare for recovery through the development of new and enhanced products and offerings, the Government of Canada is driving economic growth and job creation from coast to coast to coast. The Tourism Relief Fund, part of the $1 billion in tourism supports announced in Budget 2021 , will help tourism businesses bounce back, while making Canada a unique premier destination when it is safe for international visitors to return.
"Our government has been there for the tourism sector since the beginning of the COVID-19 crisis and today's announcement is about adding another tool to the suite of COVID supports that will help it recover and prepare for future growth and create jobs. This is an important step in our recovery efforts to attract visitors from all over the world so they can discover our country's extraordinary wild natural beauty, delicious food and rich cultural experiences and incredibly warm hospitality once it is safe to do so." - The Honourable Mélanie Joly, Minister of Economic Development and Official Languages
"Today's announcement is meaningful for the tourism sector here in southeastern Ontario, and across the country. With the launch of the Tourism Relief Fund, we are providing support for businesses, organizations and tourism entities across Canada to adapt operations and also create new offerings and experiences for future visitors to enjoy." - Neil Ellis, Member of Parliament for Bay of Quinte
"The Indigenous tourism industry supports the overall Indigenous economy and creates jobs, supports families, and allows travelers to experience the vibrant and diverse communities and cultures of Indigenous Peoples. The Tourism Relief Fund will provide needed support to Indigenous tourism businesses all across the country in order for the industry to turn the page from crisis to recovery and build back better." - Pam Damoff, Parliamentary Secretary to the Minister of Indigenous Services
Quick facts
More information on the Tourism Relief Fund, including how eligible applicants can apply is available through Canada's regional development agencies (RDAs).
Tourism is a key contributor to Canada's economy. According to Statistics Canada, the tourism sector generated an estimated $104.4 billion in revenues in 2019, supported approximately 1 in 10 jobs in communities across Canada and contributed an estimated $45.1 billion in gross domestic product.
Prior to the pandemic, Indigenous tourism supported over 41,000 jobs and accounted for $2 billion of Canada's GDP.
To help manage the severe impact of COVID-19 on the sector, tourism-related businesses and not-for-profit organizations have received $15.4 billion in support for tourism, arts, and culture sectors to pay workers, provide rent and mortgage support, as well as providing liquidity support for small businesses.
Associated links
Tourism Relief Fund
Creating Middle Class Jobs: A Federal Tourism Growth Strategy
Floriane Bonneville Office of the Minister of Economic Development and Official Languages [email protected]
Media Relations Atlantic Canada Opportunities Agency [email protected]
Media Relations Canada Economic Development for Quebec Regions [email protected]
Media Relations FedDev Ontario [email protected]
Kim Fewchuck Communications Advisor FedNor [email protected]
Media Relations Western Economic Diversification Canada [email protected]
Barbara Abramchuk Communications Advisor Canadian Northern Economic Development Agency [email protected]
Stay connected
Follow Innovation, Science and Economic Development Canada on Facebook , Twitter , LinkedIn and Instagram .
Page details
DFC Headquarters
Belize City
Orange Walk Town
San Pedro Town
Dangriga Town
Corozal Town
Bliss Parade, City of Belmopan, Cayo District
Monday - Friday 8:00 - 5:00
+501-822-2360
1440 Coney Drive, Belize City, Belize District
+501-223-3605
47 Progress Street, Orange Walk Town, Orange Walk District
+501-322-2153
Island Plaza, Barrier Reef Drive, San Pedro Town, Belize District
+501-226-2144
111 Saint Vincent Street, Dangriga Town, Stann Creek District
+501-522-3041
Fourth Avenue 3rd St., Corozal Town, Corozal District
+501-422-3191

100% Home Loans
'We Serve' Home Loans for GOB Officers
Starter Homes!
'EMPOWERED' Business Loans for Women and Young Men
Regular Small Business Loans
Apply Online
Education Loan Program
Commercial Business Loans
Sustainable Enery Loans
DFC ESCO Evaluation & Registry
Customer Testimonials
Energy Efficiency Technologies
Renewable Energy Technologies
Green Energy Service Companies
Environmental and Social Management System Policy
Regular Tourism Loans
DFC Covid-19 Tourism Recovery Loans
Agriculture Loans – Belize
Citrus Revitalization Loans
Climate Resilient Cattle Loans
Other Livestock
Commercial Fishing
Construction Loans
Infrastructure Loans
Real Estate Development
Manufacturing & Industrial
Sectors DFC Finances
Mission Vision Values
DFC Board of Directors
Board Committees
Life at DFC
DFC Branch Locations
Career Opportunities
Procurement Notices
Making Loan Repayments
Frequently Asked Questions
Download Center
How to purchase foreclosed properties
Foreclosures
DFC Public Auction
Contact a Branch
Share a Compliment
Grievance Redress Form
Share a Testimonial
Report a Concern
Tourism Loans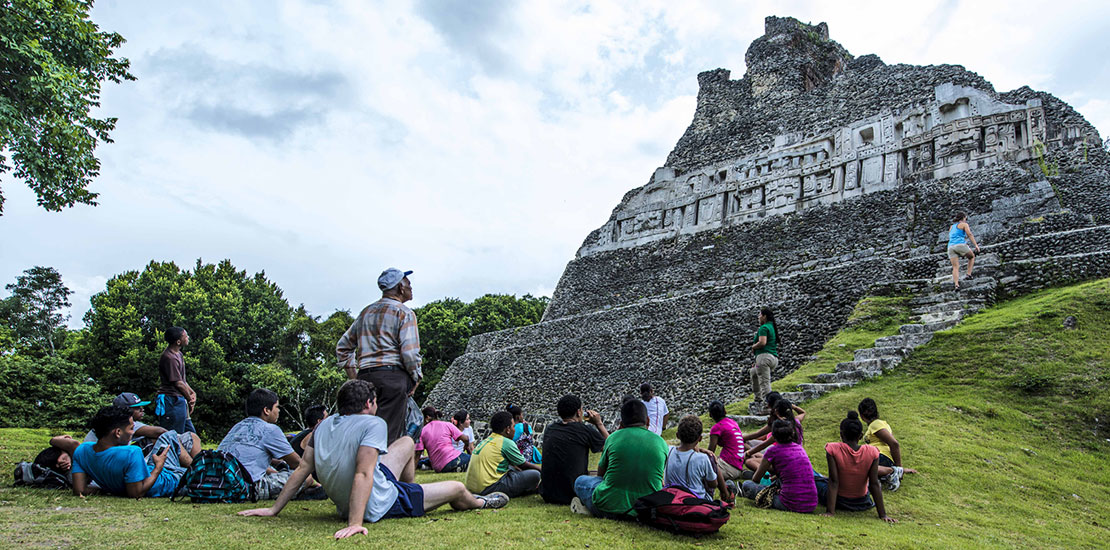 Develop, renovate or expand your Tourism business with loans from $40,000 to million dollar investments. Loan Grace periods during project implementation, repayments tailored to your cash flow, working capital for your business operation and support in times of financial challenge, the DFC understands and supports Belize's Tourism Industry.
Provide some initial info and a DFC Representative will contact you to discuss your loan interest or set up an appointment.
Construction, Expansion, Rennovation of Resorts, Hotels, Guest houses, Cabanas etc.
Renewable Energy | Energy Efficiency
Restaurants
Tour guides
Eco Tourism
Handicrafts and Gift shops
Cultural Tourism
Services related to the Tourism sector
WHY YOU SHOULD GET YOUR LOAN FROM DFC
We work with you and help your business through challenging times.
We Provide FREE Business Project Assessment (Save $1,000s)
Free Property Appraisal! (Save $100s to $1,000s!)
We are Honest and upfront with you! – No Hidden Fees!
Click here for the TOP 10 Reasons why you should choose DFC for your Business and Home Financing!
WHAT YOU NEED TO APPLY
Valid Photo ID: Social Security or Passport
Business' Financials | Proof of income
Business Plan –  Financially viable, Technically feasible, Environmentally sustainable.
Marketing Plan
Management – Verified experience & records of past performance
Property Title – Collateral
Updated property taxes
Relevant permits, contracts, licenses (as applicable)
Minimum 10% Investment Contribution
For Companies: Certificate of Incorporation, Memorandum & Articles of Association, Certificate of Good Standing, Resolution to borrow, Authorized signatories.
Eligibility: 18 to 70 years of age. Belizean, Belizean Resident or Legal entity with Belizean Majority.
If Constructing:
Building Plans (Approved by your city/town council or by the Central Building Authority (CBA)
Bill of Quantities (Labor & Material Costs)
If Purchasing an Existing Building
Letter from the Seller (State sale price and details of property)
Bill of Quantities (If making improvements to the property)
Approved Building Plans (CBA) if making changes to any exterior walls
Renewable Energy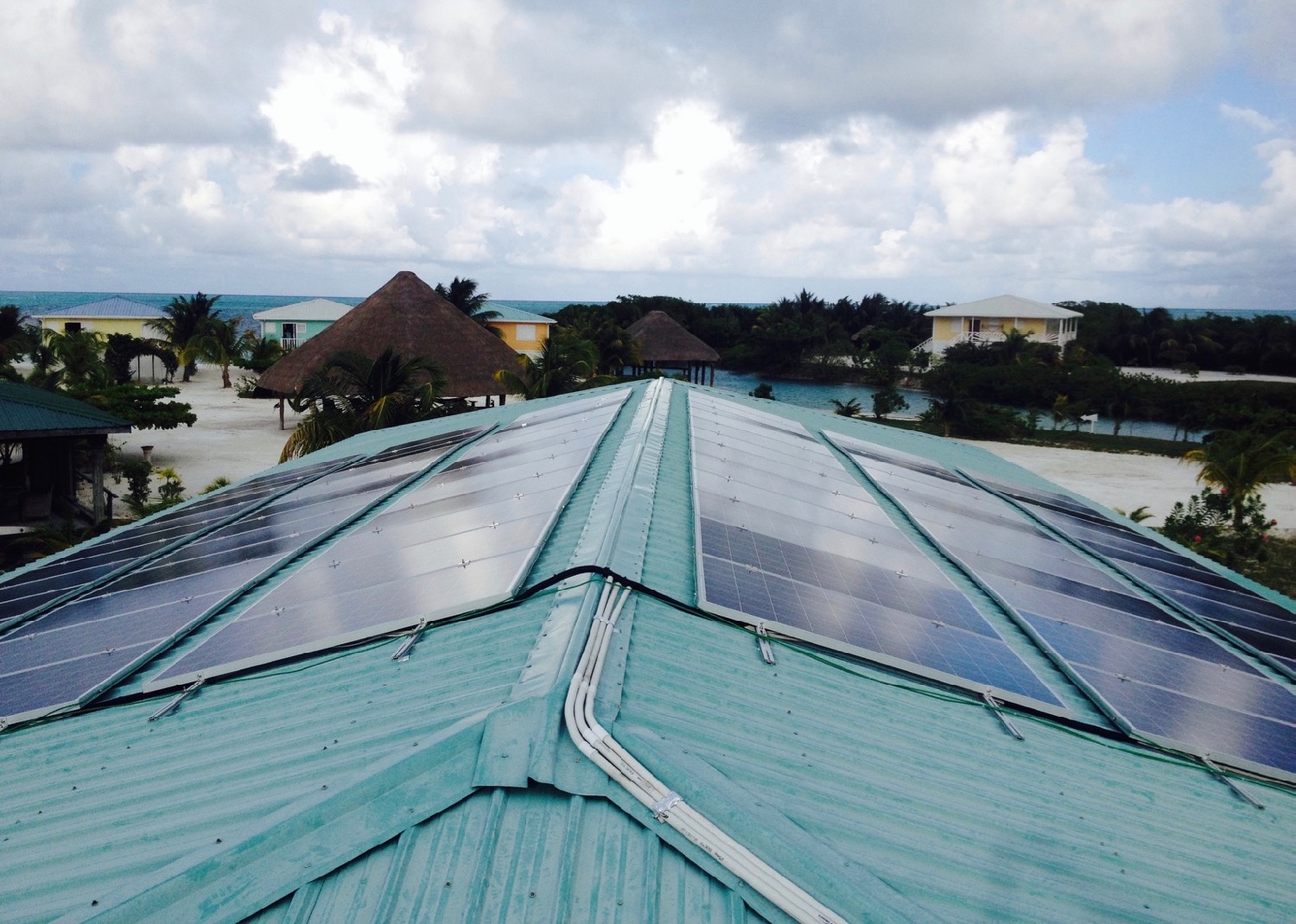 A lot of Resorts, Hotels, and Businesses are 'Going Green!' Reduce your energy costs and start saving money by investing in Solar Lighting, Solar Water Heating, Wind, Hydro, Rain Water Harvesting and more. Learn more here.  
CONTACT US NOW FOR YOUR TOURISM BASED LOAN
A DFC Representative will contact you to discuss your loan interest or set up an appointment.
Answer a few questions about the type of financing you want and a DFC Representative will contact you to discuss or set up an appointment.
Tourism Brochure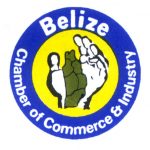 Learn more about the Belize Chamber of Commerce & Industry. Become a member today!
Business News
India Business News
Asian Development Bank okays USD 100-million loan to improve Tripura's tourism, urban infra
Asian Development Bank okays USD 100-million loan to improve Tripura's tourism, urban infra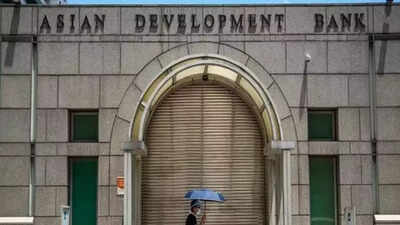 Visual Stories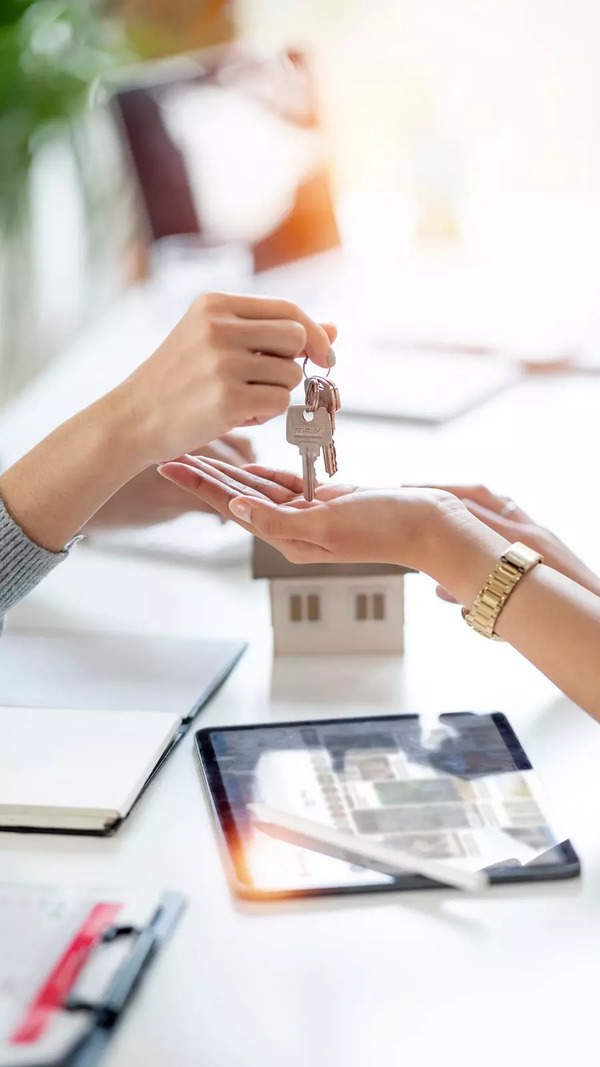 PPF Calculator
This financial tool allows one to resolve their queries related to Public Provident Fund account.
FD Calculator
When investing in a fixed deposit, the amount you deposit earns interest as per the prevailing...
NPS Calculator
The National Pension System or NPS is a measure to introduce a degree of financial stability...
Mutual Fund Calculator
Mutual Funds are one of the most incredible investment strategies that offer better returns...
Other Times Group News Sites
Popular categories, hot on the web, trending topics, living and entertainment.
By providing an email address. I agree to the Terms of Use and acknowledge that I have read the Privacy Policy .
Tourism business loans payment extended, terms more relaxed — DOT
(FILE) The long beach of Boracay Island, the island's main attraction, is unusually less crowded as summer approaches due to COVID-19 travel restrictions. (Photo courtesy of Jigger Latoza)
MANILA, Philippines — The government has extended the grace period for the payment of loans to distressed tourism micro, small and medium enterprises (MSMEs) as other terms for soft loans were further relaxed, the Department of Tourism (DOT) announced on Thursday.
The DOT said the Department of Trade and Industry's (DTI) Small Business (SB) Corp. has extended the grace period of the interest-free soft loans to two years from one year, along with other relaxed terms under Bayanihan 2, the government's pandemic recovery program.
The relaxed terms also allowed the second round of loans to help tourism enterprises retain their employees, according to the agency. Businesses with existing loans may also reapply for the second round of loans for employee retention, given that their existing loans will not exceed the maximum loanable amount and that their Bureau of Internal Revenue's (BIR) filed financial statements support a higher loan amount.
DOT said only those tourism MSMEs accredited by the tourism department or registered by the Barangay Micro Business Enterprises could avail of the relief measure.
The loan amount — which will be based on the businesses' BIR's 2018 or 2019 financial statements — shall not exceed 15 percent of annual sales of the business or 20 percent of its asset's size, according to DOT, citing SB Corp.
The maximum loanable amount for business is now at P5 million for medium enterprises, P3 million for small enterprises, and P300,000 for micro-enterprises, the agency added.
Tourism Secretary Berna Romulo-Puyat welcomed the relief measure as she encourages tourism MSMEs to avail the loan .
"We thank DTI Sec Ramon Lopez and the SBCorp for making these necessary adjustments to help tourism businesses thrive amid this global health crisis," Puyat was quoted as saying.
"While we see the vaccination of tourism workers as the light at the end of the tunnel for the industry, we also know that tourism businesses still badly need the government's support to get by in the coming months as we wait for vaccine doses to arrive," she added.
Subscribe to our daily newsletter
Subscribe to our business news
Disclaimer: Comments do not represent the views of INQUIRER.net. We reserve the right to exclude comments which are inconsistent with our editorial standards. FULL DISCLAIMER
© copyright 1997-2023 inquirer.net | all rights reserved.
We use cookies to ensure you get the best experience on our website. By continuing, you are agreeing to our use of cookies. To find out more, please click this link.
Slowing US inflation boosts hopes Fed done with rate hikes
Consumer price index unchanged in October
CPI increases 3.2% on year-on-year basis
Core CPI rises 0.2%; gains 4.0% on year-on-year basis
WASHINGTON, Nov 14 (Reuters) - U.S. consumer prices were unchanged in October as Americans paid less for gasoline, and the annual rise in underlying inflation was the smallest in two years, bolstering the view that the Federal Reserve was probably done raising interest rates.
Though rents continued to rise last month, the pace of the increase slowed considerably from September. The softer-than-expected inflation readings reported by the Labor Department's Bureau of Labor Statistics (BLS) on Tuesday pushed U.S. Treasury yields lower and sparked a stock market rally.
Combined with data this month showing job and wage growth cooling in October, the data reinforced expectations the economy could avoid a dreaded recession.
"The Fed always wants to see more progress, but it is looking like the inflation battle has rounded the corner," said Christopher Rupkey, chief economist at FWDBONDS. "With any luck, the economy will miss a recession and get lower inflation too."
The unchanged reading in the consumer price index, the first in more than a year, followed a 0.4% rise in September.
Gasoline prices dropped 5.0%, offsetting the continued increase in the cost of rental accommodation. Prices at the pump rose 2.1% in September.
Food prices gained 0.3% after climbing 0.2% in each of the prior three months. Grocery food prices increased 0.3%, driven by higher costs for meat, fish and eggs. Cereals and bakery products also cost more, while fruit and vegetable prices were unchanged.
In the 12 months through October, the CPI climbed 3.2% after rising 3.7% in September.
Economists polled by Reuters had forecast the CPI would gain 0.1% on the month and increase 3.3% on a year-on-year basis.
Though year-on-year consumer price rises have come down from a peak of 9.1% in June 2022, the disinflationary trend had stalled in recent months against the backdrop of a strong economy that is being powered by a relatively tight labor market. Inflation continues to run above the Fed's 2% target.
Most economists believe the U.S. central bank's fastest monetary policy tightening campaign since the 1980s is over, a narrative that Fed Chair Jerome Powell and other policymakers have pushed back against. Powell said last week that "if it becomes appropriate to tighten policy further, we will not hesitate to do so."
Financial markets are even anticipating a rate cut next May, according to CME Group's FedWatch tool. Since March 2022, the Fed has hiked its policy rate by 525 basis points to the current 5.25%-5.50% range.
A woman carrying a shopping bag from Staud walks past people queuing for a pop-up shop in the SoHo neighborhood of New York City, U.S., September 21, 2023. REUTERS/Bing Guan/File Photo Acquire Licensing Rights
U.S. Treasury prices soared, with the yield on the interest rate sensitive two-year note hitting a two-week low. The dollar fell against a basket of currencies. Stocks on Wall Street were trading sharply higher.
GOODS DEFLATION CONTINUES
"Whether or not the economy can stay out of recession remains to be seen, but the stock market should continue to rally as people begin to accept that higher rates are off the table, which should push stock and bond prices higher, and bond yields lower," said Chris Zaccarelli, chief investment officer at Independent Advisor Alliance in Charlotte, North Carolina.
Excluding the volatile food and energy components, the CPI increased 0.2% amid higher costs for rental housing. The so-called core CPI had risen by 0.3% for two straight months. The core CPI advanced 4.0% on a year-on-year basis in October, the smallest gain since September 2021, after increasing 4.1% in September.
Owners' equivalent rent, a measure of the amount homeowners would pay to rent or would earn from renting their property, increased 0.4% after surging 0.6% in September. With the rental vacancy rate rising to more than a two-year high in the third quarter and a huge pipeline of apartment buildings, rents are expected to push inflation lower next year.
The cost of hotel and motel rooms declined 2.5% in October. Americans continued to pay more for motor vehicle insurance, with prices accelerating 1.9%. Recreation, personal care and apparel also cost more. But consumers got relief from cheaper airline fares, household furnishings and operations. New motor vehicles cost slightly less, as did communication services.
While prices for used cars and trucks declined for a fifth consecutive month, the pace of decrease slowed. Used cars and trucks have been the main driver of goods deflation. Goods prices dropped 0.4% and were down 0.1% excluding food and energy, after falling 0.4% in September.
Healthcare costs increased 0.3% amid rises in prices for hospital services and prescription medication. Doctor visits cost less. Health insurance costs rebounded 1.1% after months of declines as the BLS implemented changes to the methodology it uses to calculate health insurance prices, effective with October's CPI release.
The old method was based on an annual calculation using aggregated health insurance premium and benefit data. There were concerns about the volatility in the annual data and the lag involved in incorporating the health insurance financial data.
The new method introduces smoothing to the health insurance index to reduce the volatility and also incorporates semi-annual financial data, which will shorten the lag in the index by six months. The BLS will update retained earnings every six months using half-year data and will calculate a two-year moving average to smooth the changes in retained earnings.
Overall services inflation increased 0.3% after jumping 0.6% in September. Core services rose 0.3% after rising 0.6% in the prior month. Despite last month's encouraging readings, some economists cautioned that inflation still had a long way to go before returning to the Fed's 2% target. They also noted that consumers' inflation expectations had risen in October.
"It's still premature to call the inflation fight over," said Will Compernolle, a macro strategist at FHN Financial in New York. "The biggest contributors to October disinflation, falling energy, core goods prices and decelerating shelter inflation are all the outer layers of the Fed's 'inflation onion' that won't contribute to disinflation forever."
Reporting by Lucia Mutikani; Editing by Chizu Nomiyama, Andrea Ricci and Paul Simao
Our Standards: The Thomson Reuters Trust Principles.
China's on the move again, economic outlook brightens
Japan's biggest banks to raise housing loan rates after BOJ's policy tweak
Japan's tourism restart stirs hope of service-sector recovery -PMI
South Korea's Sept inflation slows but tightening bias seen intact
More from Reuters
Rupee to rally on growing bets Fed to cut rates next year
The Indian rupee is expected to rally at open on Wednesday after a softer-than-expected U.S. inflation print increased the odds of the Federal Reserve pivoting to rate cuts around the middle of next year.
Berkshire sheds General Motors, Procter & Gamble as it builds cash
EU agrees law to hit fossil fuel imports with methane emissions limit
China's Jan-Oct property sales fell 7.8% y/y, investment down 9.3%
Toyota's Camry, best-selling car in US, goes all-hybrid
Skip to main content
Keyboard shortcuts for audio player
China's Xi Jinping to meet with Biden in San Francisco
John Ruwitch
It's been more than 6 years - and a lot of political tension - since Chinese leader Xi Jinping has traveled to the US. He'll meet next with with President Biden in San Francisco.
SCOTT SIMON, HOST:
President Biden and Chinese leader Xi Jinping are sitting down to talk next week at the meeting of an Asia-Pacific economic group in San Francisco. It has been more than a year since the two leaders have met, and tensions between the U.S. and China have risen. NPR China correspondent John Ruwitch joins us. John, thanks so much for being with us.
JOHN RUWITCH, BYLINE: Happy to. Good morning.
SIMON: It's extraordinary that it's been a year since the two leaders have spoken, and it's been quite some time since President Xi has been in the U.S., hasn't it?
RUWITCH: It has. It's been more than six years, if you can believe that. His last trip to the U.S. was in April of 2017, and a lot has changed since then, as you can imagine. We've had a trade war, a pandemic. There have been spats over human rights and technology. Military-to-military ties were cut after Nancy Pelosi, who was House speaker, went to Taiwan last year. There was the spy balloon incident. I could go on and on. The relationship's in a very different place than it was the last time Xi was here. But, you know, compared to earlier this year, in the wake of the spy balloon, things do seem to be in a little bit better shape.
SIMON: How so?
RUWITCH: Yeah. There's just been lots of diplomacy. You know, both sides have sent senior officials back and forth. And they seem to be keen to stabilize the relationship, to sort of put a floor under it with all this dialogue. But this trip by Xi Jinping to San Francisco is not a state visit. Biden and Xi will only talk for a few hours. They're going to talk about a wide range of things. And advisers to Biden say it's going to be limited in terms of what is going to come out of it. You know, their main goal is just to stabilize the relationship and lower the risk of conflict. Bonny Lin is director of the China Power Project at the Center for Strategic and International Studies.
BONNY LIN: I don't think either side are going in expecting major deliverables or major breakthroughs in the relationship. But it could empower the two sides to make - continue to make progress on areas where we've seen improvement.
RUWITCH: Right. So that's things like climate change or people-to-people interactions rather than government-to-government. The Biden administration says it wants more cooperation from China on fentanyl. A lot of the precursor chemicals come from China. We might see some agreement there. Also, there seems to be momentum toward restarting those military-to-military talks, which were cut after Pelosi's visit to Taiwan.
SIMON: What would be the incentive in that for President Xi?
RUWITCH: Well, President Xi wants stability too, right? And reestablishing senior military-to-military talks would be a pretty good step and an example of that. You know, the navies of the U.S. and China are the biggest in the world. They're operating near each other in the South China Sea and around Taiwan pretty regularly. Nobody wants an unintentional escalation. But Oriana Skylar Mastro is a China expert at Stanford University, says that even a reestablishment of those mil-mil exchanges in the medium and long term would have limitations.
ORIANA SKYLAR MASTRO: Because China traditionally uses them as a tool, as a threat to say we're going to cut these off whenever we're unhappy.
RUWITCH: There's no guarantee they won't do that again in the future. Another key thing that's on Xi's mind these days, of course, is China's economy, which has had a disappointing recovery this year. Foreign investment's down. There's been an outflow of capital from China. Xi is expected to speak at a dinner for business leaders in San Francisco when he's there. And he will, no doubt, make an appeal to them. But proof's going to be in the pudding. You know, a lot of foreign business executives that deal with China have been spooked by his policies. So, you know, even though he and Biden are meeting and these talks are a positive step, they will not solve the fundamental problems.
SIMON: NPR's John Ruwitch. Thanks so much for being with us.
RUWITCH: You bet.
(SOUNDBITE OF MUSIC)
Copyright © 2023 NPR. All rights reserved. Visit our website terms of use and permissions pages at www.npr.org for further information.
NPR transcripts are created on a rush deadline by an NPR contractor. This text may not be in its final form and may be updated or revised in the future. Accuracy and availability may vary. The authoritative record of NPR's programming is the audio record.
Video shows a fireball erupting next to Moscow's glitzy skyscrapers as the capital's finance district is struck by drone attacks
Footage shows a drone strike in Moscow causing a huge explosion in the capital's business district.
Russia said on Sunday that it intercepted three drones, two of which crashed into a skyscraper.
Unverified footage of the aftermath appears to show official government documents strewn on the street.
Footage published by Russia's news services on Sunday appears to show a drone causing a fiery explosion in Moscow's financial district.
The video briefly shows several of the district's glass skyscrapers before the camera pans to street level, after which a fireball loudly erupts near the ground. Smoke can then be seen rising from the strike area.
The clip was verified by news agency Storyful, per The Wall Street Journal.
Russian state-controlled news outlet RT tweeted the footage , blaming the strike on Ukraine.
—RT (@RT_com) July 30, 2023
The capital's mayor, Sergey Sobyanin, said on Sunday that two office buildings in Moscow were damaged by drone attacks, accusing Kyiv of carrying out the strikes. No one was injured, Sobyanin wrote.
Russia's Ministry of Defense said Moscow's air defense systems destroyed one drone on Sunday, while jamming another two drones that lost control and crashed into a building. The defense ministry blamed Ukraine for the attacks too.
Kyiv has not claimed responsibility for the strikes — the latest in a series of assaults on the capital this year. But Ukrainian President Volodymyr Zelenskyy referenced the drone attacks in his daily address on Sunday.
"Gradually, the war is returning to the territory of Russia - to its symbolic centers and military bases," he said . "And this is an inevitable, natural, and fair process."
Footage of the aftermath posted on Telegram and social media showed one of Moscow's skyscrapers clearly damaged from the strike.
State media outlet TASS wrote that the explosion hit the fifth and sixth floors of a 50-floor building.
Russian independent journalism collective ASTRA reported that at least two Russian ministries occupied offices in the building and posted videos of pedestrians collecting government documents that drifted onto the street.
ASTRA also uploaded clips that appear to show the destroyed interior of the offices, as well as footage of the blast taken from inside surrounding apartments. Insider was unable to independently verify the authenticity of this footage.
The drone strikes on Moscow come as the Kremlin continues to launch attacks on civilian-heavy areas in Ukraine , where the United Nations estimates that more than 9,000 civilians, including 500 children, have been killed in the war.
Watch: Russia hits Kyiv with drone attacks during rush hour
Today's news
Skullduggery podcast
Conspiracyland
My Portfolio
Personal finance
Daily Fantasy
Horse Racing
GameChannel
Team apparel and gear
Shop BreakingT Shirts
Entertainment
Style and beauty
Privacy Dashboard
'Ukrainian drones' allegedly attack Moscow again – photos, video
Two large blasts hit the Moscow-City business district of the Russian capital overnight on July 30, apparently from drone attacks, causing damage to two office buildings, halting traffic, and temporarily shutting down one of Moscow's airports.
The attack on the Russian capital was carried out by "Ukrainian drones," Moscow Mayor Sergei Sobyanin calimed early on July 30.
"During the night, an attack by Ukrainian drones was carried out. The facades of two office towers in the (Moscow)-City were slightly damaged. There are no casualties or injuries," said Sobyanin.
The Russian Defense Ministry has already accused Ukraine of an "attempted terrorist attack."
Read also: How Moscow drone attacks affect the war
"One Ukrainian UAV was destroyed in the air-by-air defense systems over the territory of the Odintsovo District of Moscow Oblast (on the south-western outskirts of the Russian capital)," it said on Telegram .
"Two more drones were suppressed by electronic warfare and, having lost control, crashed on the territory of Moscow-City's non-residential building complex."
The attack is the latest in a string of drone assaults on Moscow, the last one occurring on July 24, when two buildings were hit. The Russian authorities typically claim that all attacking drones are brought down by air defenses, or jammed and disabled by electronic warfare systems.
Kyiv is yet to comment, but Ukraine typically declines to claim responsibility for attacks on Russia.
Later, Moscow emergency services reported one person had been injured in an explosion at the Vysota Oko-2 tower in Moscow-City.
Traffic along Testivska Street in the Moscow-City area, where the drones damaged the facades of two office towers, has been blocked, according to Kremlin-controlled news agency RIA-Novosti, citing the transportation department.
Videos of the Moscow-City explosions were later posted on social media.
In one, the sound of the petrol engine of a drone can be heard, before an explosion and fireball erupts at the base of the Vysota Oko-2 tower. Another shows light from an explosion captured on a car dashcam.
The first drone appears to have attacked the 10th floor of the IQ Quarter tower in Moscow-City, where the office of the Russian Ministry of Digital Development is located. Passersby found documents from this ministry on the street after the explosion, according to media reports.
The same tower also houses two other Russian ministries — the Ministry of Economic Development and the Ministry of Industry and Trade.
As reported by the Telegram channel BAZA, the cladding of the IQ Quarter in Moscow-City was damaged after the attack, affecting an office space. The glass of a neighboring tower was also damaged.
Read also: Moscow mayor alleges drone attack against Russian capital
Moreover, due to the attack, Vnukovo Airport had to close for takeoffs and landings, according by the Russian state news agency TASS.
Vnukovo Airport was closed at approximately 4.40 a.m., and flights were redirected to other airports, causing delays, according to RIA-Novosti.
Some aircraft had to circle in the skies over Moscow for several hours, awaiting clearance for landing.
Other Moscow airports, such as Domodedovo and Sheremetyevo, operated as usual.
Approximately an hour later, at 5.20 a.m., Vnukovo resumed flight operations.
We're bringing the voice of Ukraine to the world. Support us with a one-time donation, or become a Patron !
Read the original article on The New Voice of Ukraine
Recommended Stories
Fantasy football: players to consider dropping for your week 11 waiver wire pickups.
4for4's Jennifer Eakins examines five players fantasy managers might be better off cutting as they push toward the playoffs.
'The Voice' makes 'drastic' rule change after John Legend breaks down: 'I don't know why I keep crying!'
John's reaction to prematurely eliminated contestant Lennon VanderDoes's performance has sparked speculation that — in a historic Season 24 twist — Lennon will be invited back to the show.
Bills fire offensive coordinator Ken Dorsey after loss to Broncos
Heads are rolling after the Bills' latest loss.
After Jimbo Fisher's firing, here are 5 candidates for Texas A&M
Rife with mega-boosters and aggressive spenders, Texas A&M is expected to focus its coaching search on some of the highest-paid sitting Power Five coaches in the country.
Bills lament 'inexcusable' 12 men on the field penalty that cost them a win
The Bills practiced the substitution that cost them a win on Monday night.
Fantasy Football Waiver Wire Pickups: Rare week with plenty of RB talent available
Ty Chandler is among a group of widely available RBs ready to help fantasy managers. Andy Behrens reveals his top Week 11 pickups.
Washington State, Oregon State land court victory against Pac-12
A Washington judge ruled in favor of Washington State and Oregon State in their case against the outgoing Pac-12 members.
Rory McIlroy resigns from PGA Tour's board amid LIV Golf partnership negotiations
After a long fight against LIV Golf, and new negotiations for a deal with the league, Rory McIlroy is taking a step back from PGA Tour leadership.
Who is Tyla? The South African singer is taking over TikTok with her infectious 'Water' dance trend
You've probably seen the Water Dance Challenge on TikTok. The post Who is Tyla? The South African singer is taking over TikTok with her infectious 'Water' dance trend appeared first on In The Know.
On Target 🎯 The luckiest (and most unlucky) fantasy football receivers this season
How has luck played into the success and disappointment of WRs this fantasy season? Scott Pianowski takes a closer look.
Draymond Green ejected for putting Rudy Gobert in chokehold during Timberwolves-Warriors brawl
Klay Thompson and Jaden McDaniels were also ejected for starting the brawl.
Travis Kelce traveled to Argentina for Taylor Swift, and late-night TV went wild
Love knows no borders as Travis Kelce chased Taylor Swift to South America, and late-night hosts had plenty to say.
What is 'the eldest daughter syndrome'? Eldest daughters on TikTok are getting candid about the pressure to parent
"Families don't often see the pain in us oldest daughters because we've become so conditioned to being strong." The post What is 'the eldest daughter syndrome'? Eldest daughters on TikTok are getting candid about the pressure to parent appeared first on In The Know.
Porsche's Turbo models to get new badge, exclusive "Turbonite" trim finish
Porsche is moving to improve consistency between its Turbo models by offering matching badges and new "Turbonite" trim with matching aesthetics.
Week 11 Fantasy Football TE Rankings
Check out our fantasy football tight end rankings for Week 11 of the 2023 NFL season!
Week 11 Fantasy Football WR Rankings
Check out our fantasy football wide receiver rankings for Week 11 of the 2023 NFL season!
Week 11 Fantasy Football RB Rankings
Check out our fantasy football running back rankings for Week 11 of the 2023 NFL season!
In response to GM Brian Cashman's statement, Giancarlo Stanton's agent warns free agents considering Yankees
Giancarlo Stanton has missed at least 20 games in each of the past five seasons due to injuries, and missed 61 last season for the Yankees.
Bruce Willis's wife, Emma, shares update on actor's 'devastating' dementia diagnosis
Emma Heming Willis shares six lessons her family has learned amid husband Bruce Willis's frontotemporal dementia diagnosis.
This $10 shampoo is the industry's best-kept secret for curing bald spots and dryness: 'It's a miracle, actually!'
There are tons of shampoos that don't really do much. Over 11,000 Amazon shoppers say this cheap shampoo is the industry's best-kept secret.
Pre-Markets
U.S. Markets
Cryptocurrency
Futures & Commodities
Funds & ETFs
Health & Science
Real Estate
Transportation
Industrials
Small Business
Personal Finance
Financial Advisors
Options Action
Buffett Archive
Trader Talk
Cybersecurity
Social Media
CNBC Disruptor 50
White House
Equity and Opportunity
Business Day Shows
Entertainment Shows
Full Episodes
Latest Video
CEO Interviews
CNBC Documentaries
CNBC Podcasts
Digital Originals
Live TV Schedule
Trust Portfolio
Trade Alerts
Meeting Videos
Homestretch
Jim's Columns
Stock Screener NEW!
Market Forecast
Options Investing
Credit Cards
Credit Monitoring
Help for Low Credit Scores
All Credit Cards
Find the Credit Card for You
Best Credit Cards
Best Rewards Credit Cards
Best Travel Credit Cards
Best 0% APR Credit Cards
Best Balance Transfer Credit Cards
Best Cash Back Credit Cards
Best Credit Card Welcome Bonuses
Best Credit Cards to Build Credit
Find the Best Personal Loan for You
Best Personal Loans
Best Debt Consolidation Loans
Best Loans to Refinance Credit Card Debt
Best Loans with Fast Funding
Best Small Personal Loans
Best Large Personal Loans
Best Personal Loans to Apply Online
Best Student Loan Refinance
All Banking
Find the Savings Account for You
Best High Yield Savings Accounts
Best Big Bank Savings Accounts
Best Big Bank Checking Accounts
Best No Fee Checking Accounts
No Overdraft Fee Checking Accounts
Best Checking Account Bonuses
Best Money Market Accounts
Best Credit Unions
All Mortgages
Best Mortgages
Best Mortgages for Small Down Payment
Best Mortgages for No Down Payment
Best Mortgages with No Origination Fee
Best Mortgages for Average Credit Score
Adjustable Rate Mortgages
Affording a Mortgage
All Insurance
Best Life Insurance
Best Homeowners Insurance
Best Renters Insurance
Best Car Insurance
Travel Insurance
All Credit Monitoring
Best Credit Monitoring Services
Best Identity Theft Protection
How to Boost Your Credit Score
Credit Repair Services
All Personal Finance
Best Budgeting Apps
Best Expense Tracker Apps
Best Money Transfer Apps
Best Resale Apps and Sites
Buy Now Pay Later (BNPL) Apps
Best Debt Relief
All Small Business
Best Small Business Savings Accounts
Best Small Business Checking Accounts
Best Credit Cards for Small Business
Best Small Business Loans
Best Tax Software for Small Business
Best Tax Software
Best Tax Software for Small Businesses
Tax Refunds
All Help for Low Credit Scores
Best Credit Cards for Bad Credit
Best Personal Loans for Bad Credit
Best Debt Consolidation Loans for Bad Credit
Personal Loans if You Don't Have Credit
Best Credit Cards for Building Credit
Personal Loans for 580 Credit Score or Lower
Personal Loans for 670 Credit Score or Lower
Best Mortgages for Bad Credit
Best Hardship Loans
All Investing
Best IRA Accounts
Best Roth IRA Accounts
Best Investing Apps
Best Free Stock Trading Platforms
Best Robo-Advisors
Index Funds
Mutual Funds
Ukraine drones hit Moscow, injuring at least one and suspending flights: Russian state media
Ukrainian drones attacked Moscow early on Sunday, injuring one, damaging buildings and suspending flights at Vnukovo airport, TASS news agency said, citing officials.
Russia's Defence Ministry said a Ukrainian drone was destroyed in the air over the Odintsovo district and two others crashed in Moscow, according to TASS.
One person was injured as a result of a blast in a building, TASS said, citing emergency services. The airport was closed for arrivals and departures, the agency said.
Mayor Sergei Sobyanin said earlier the facades of two office buildings had been slightly damaged but that there were no casualties, TASS reported.
The Ukraine government did not immediately respond to a request for comment.
Russia said on Monday it would retaliate harshly against Ukraine after two drones damaged buildings in Moscow, with one strike close to the building where the military holds briefings on what Russia calls its "special military operation" in Ukraine.
Ukrainian Deputy Prime Minister Mykhailo Fedorov said at the time there would be more drone strikes.
LIVE DISCOURSE
BLOG / OPINION
SUBMIT PRESS RELEASE
Advertisement
Knowledge Partnership
Media Partnership
Business Tourist Flow from India to Moscow is One of the Most Numerous - Evgeny Kozlov
The moscow city tourism committee revealed that indian businessmen are paying ever-growing attention to russia and its capital, as over the last 2 years the mice tourist flow from india has grown to become one of the most numerous groups among all foreign business tourists outside the cis countries. business leisure travel and mice 2023 opened on the 29th of september in new delhi with a keynote speech from the chairman of the moscow city tourism committee, mr. evgeny kozlov..
The Moscow City Tourism Committee revealed that Indian businessmen are paying ever-growing attention to Russia and its capital, as over the last 2 years the MICE tourist flow from India has grown to become one of the most numerous groups among all foreign business tourists outside the CIS countries.
Business + Leisure Travel and MICE 2023 opened on the 29th of September in New Delhi with a keynote speech from the Chairman of The Moscow City Tourism Committee, Mr. Evgeny Kozlov. In his speech, the Chairman spoke about the potential for MICE and business tourism in Moscow and the growing number of Indian businessmen who are choosing Moscow as their preferred destination for business events.
Mr. Evgeny Kozlov highlighted that the number of business tourists is expected to grow in the coming years. One of the factors supporting the growth of interest from Indian businessmen was the launch of the electronic visa program. From August 1, 2023, it has become easier for Indian citizens to organize a trip to Moscow - they can come simply by applying for an electronic visa. The validity period of an e-visa is 60 days from the date of its issuance. You can stay with it in Russia for 16 days. An e-visa has several advantages over a traditional visa. To obtain it, you do not need to go to consulates or embassies, and the only documents required are a digital photograph of your face and a scan of the page with your passport data.
"Before the pandemic, the tourist flow from India grew by 12-15 percent annually. Now we are on the road to recovery - all the conditions have been created for this. Every year hundreds of international exhibitions, forums, congresses and conferences are held in Moscow. Over the past year, about 3.5 million people visited the capital for business purposes and a significant share of them are from India," he said.
Evgeny Kozlov emphasized that Moscow is a growing hub for international business events and Indian businessmen could benefit from attending these events to expand their network and explore potential business opportunities. The Moscow MICE Ambassadors program, which also premiered at the exhibition, aims to promote Moscow as a preferred destination for business tourism, and Indian businessmen who have completed the program can serve as valuable resources for organizing conferences and events in Moscow. Furthermore, Moscow offers a range of world-class facilities and services for business travelers, including conference centers, hotels, transportation, and sightseeing. He also mentioned that Moscow's rich cultural heritage and vibrant nightlife could provide Indian businessmen with unique experiences that could enhance their overall business trip.
In conclusion, Mr. Evgeny Kozlov expressed his optimism for the future of MICE and business tourism in Moscow. Thus, in October 2023, Moscow will host the largest MICE Congress in Russia. Among the participants are 14 countries, including Indians. The event will provide a platform for businesses in the travel and tourism industry to showcase their products and services.
Moscow City Tourism Committee is the executive body of the Moscow City Government that oversees tourist activities in the capital. The Committee is responsible for legislative initiatives, congress and exhibition activities, and event and image projects. As the brand manager for an attractive tourism image for Moscow, Mostourism constantly analyses global trends, offers Russian and foreign tourists what they want, and also uncovers new opportunities for the capital in terms of interesting and rewarding leisure activities.
KONE Elevators sets up elevator testing facility near Chennai
Rohaan madesh to make his f4 debut at chennai, amazon brings its much-celebrated amazon xperience arena to chennai; offers business customers extra savings on bulk purchases during amazon great indian festival 2023, uniphore inaugurates india ai innovation hub in chennai.
Health News Roundup: Pfizer to cut 500 jobs at UK site as part of wider cost...
HCLTech names Sonia Eland as country manager for Australia, New Zealand ops
Health News Roundup: AstraZeneca's Imfinzi plus chemoradiotherapy fail main ...
Africa Investment Forum generates $34.82 billion in investor interest
Latest news, two kazakh men among 17 rescued from drowning across goa during diwali weekend, puking bird wins new zealand bird competition after john oliver campaign, pm narendra modi visits tribal icon birsa munda's birthplace at ulihatu in jharkhand's khunti district., morning bid europe-uk inflation to test market's upbeat mood.
OPINION / BLOG / INTERVIEW
Understanding sociopaths: a comprehensive guide to protecting yourself, imagining a virus-free future: what could happen, rich mindset vs poor mindset: a comprehensive comparison, take charge of your life: a guide to drinking less for a happier mind and body, connect us on.
ADVERTISEMENT
KNOWLEDGE PARTNERSHIP
MEDIA PARTNERSHIP
Agro-Forestry
Art & Culture
Economy & Business
Energy & Extractives
Law & Governance
Science & Environment
Social & Gender
Urban Development
East and South East Asia
Europe and Central Asia
Central Africa
East Africa
Southern Africa
West Africa
Middle East and North Africa
North America
Latin America and Caribbean
OTHER LINKS
Write for us
Submit Press Release
Opinion / Blog / Analysis
Business News
Entertainment News
Technology News
Law-order News
Lifestyle News
National News
International News
OTHER PRODUCTS
Email: info@devdiscourse.com Phone: +91-720-6444012, +91-7027739813, 14, 15
© Copyright 2023