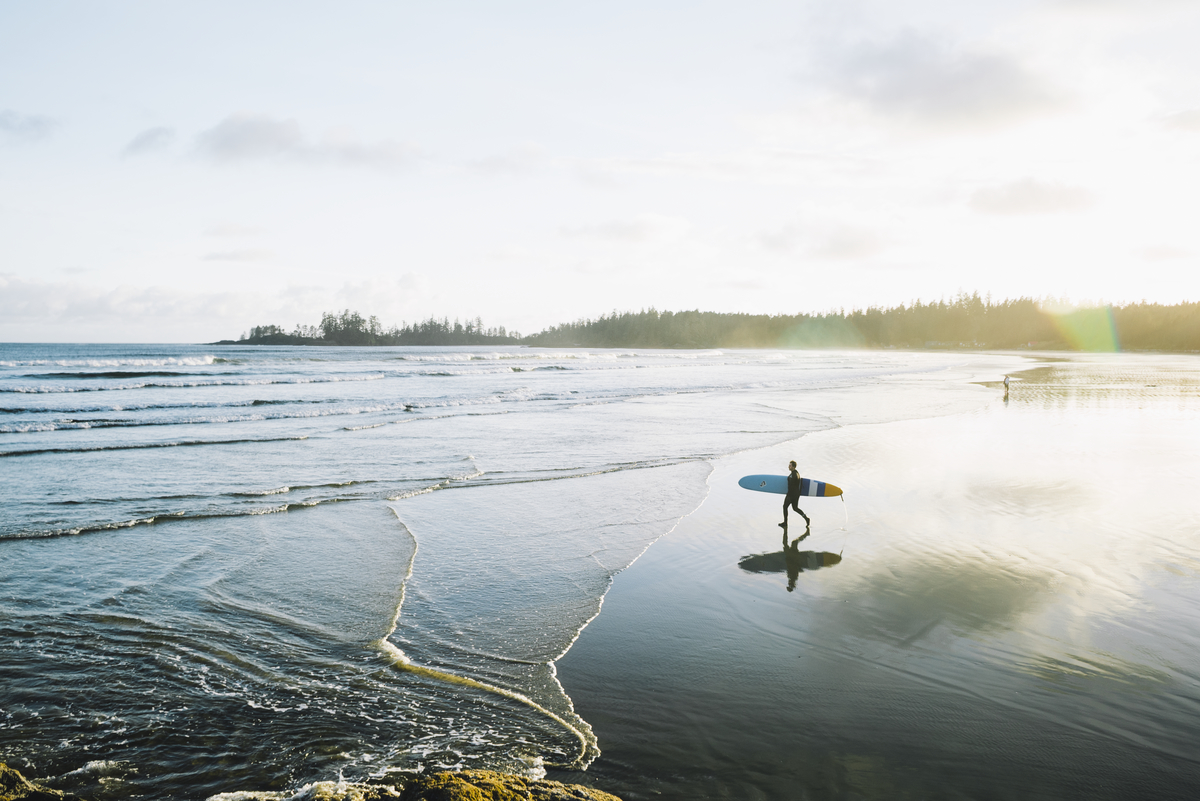 Hidden in an ancient landscape on the west coast of Vancouver Island is the village of Tofino.
Situated on the traditional territory of the Tla-o-qui-aht First Nation, the area surrounded by the vast, breathtaking expanse of the UNESCO Clayoquot Sound Biosphere Region—a region cherished for its profound biodiversity and environmental culture. Here, you'll treasure the quiet inlets, the old-growth rainforest and the rolling waves that embody the vibrancy of this place. Celebrate the wildlife, the acclaimed food scene and our rich arts and culture. Tread softly and have respect for everything and everyone who calls Tofino home. Because here, everything is connected. Come find out what it's like to be here.
Visit TourismTofino.com to learn more about things to do in Tofino and where to stay.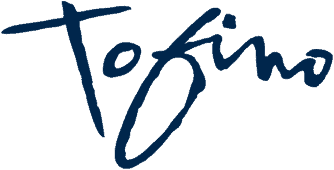 Things to do in Tofino
Some 22,000 grey whales migrate through local waters between February and October, and small groups of them spend the full season in Clayoquot Sound. On a whale-watching tour from Tofino, you may also encounter lunge-feeding humpback whales, rafts of sea otters, enormous Steller sea lions and a good variety of colorful seabirds, including tufted puffins.
Welcome to "Surf City, Canada." Surf shops and schools offer gear and instruction, and there's plenty of room on Long Beach, Chesterman Beach and Cox Bay for all comers. Stand-up paddle boarding (SUP) has become the thing to do off MacKenzie Beach and in the calm waters of Tofino Inlet. The Rip Curl Pro Tofino/Canadian Surf Championships is held annually in early June and the Queen of the Peak Women's Surf Championships follows in October.
Tofino is home to a number of acclaimed restaurants and artisan culinary purveyors . The fish taco has become a signature Tofino dish, served from roadside food trucks and on the menus of many of the town's full-service establishments.
For a taste of Tofino while nestled in a lodge or campground, check out the new tasting room and grab a growler-to-go at the Tofino Brewery. Or pick up some homemade gelato, fresh charcuterie and locally roasted coffee.
The new Kwisitis Visitor Centre is the area's best one-stop for learning about First Nations history, marine mammals and the coastal rainforest. In downtown Tofino, check out the Whale Centre's gray whale skeleton.
Kayaking the serene waters of Clayoquot Sound – a life-list experience for paddlers the world over – is suitable for all skill levels. Rentals, lessons, moonlight paddles and extended tours are available.
Hike and cycle on area trails that wind through the forests and lead to beaches, bays, and inlets. Daredevils tackle the Tuff City Bike Skills Park.
Short water taxi and boat trips take daytrippers to off-shore neighbourhood must-visits. Meares Island is home to a 2,000-year-old cedar tree, the oldest in the world, as well as the Lone Cone trail, a steep ascent to panoramic Clayoquot Sound viewpoints. On Flores Island , First Nations guides lead hikes through forests, along beaches and past heritage sites on the Ahousaht Wildside Heritage Trail.
Literally soak up the West Coast vibes on a daytrip to magical Hot Springs Cove , a 20-minute floatplane ride or 75-minute boat ride each way from Tofino. An easy, breathtakingly beautiful boardwalk hike through Maquinna Provincial Park leads to a series of progressively hotter geothermal pools and a waterfall. True recreational therapy for the soul.
Fishing adventures galore are available, including salmon and halibut charters, saltwater and freshwater fly fishing, and steelhead and trout fishing in lakes and rivers.
Wander the unique Tofino Botanical Gardens , 12 acres of gardens, forest and shoreline filled with quirky attractions and whimsical detours. The gardens are home base for the Raincoast Education Society (with its public talks, summer camps and "young naturalist" program) and host site for the Tofino Wine and Food Festival (June) and the Lantern Festival (August).
Other popular local annual festivals include the Pacific Rim Whale Festival (March), the Shorebird Festival (May), Feast Tofino (a month-long celebration of boat-to-table cuisine in May), the Tofino Food and Wine Festival (June), the Carving on the Edge Festival (September), the Tofino Film Festival (October) and the Clayoquot Oyster Festival (November).
Browse shops and galleries for first-rate retail therapy . Drop into home studios (some open year-round) to meet local artists and artisans. The flourishing public market on the Tofino Village Green is held every Saturday from the Victoria Day weekend through September.
The armchair sport of winter storm watching originated in Tofino. Charles McDiarmid, managing director of the Wickaninnish Inn coined the term – and launched the season – in the late 1990s.
Explore Greater.
Victoria is a true one-of-a-kind land on the Pacific coast. Sign up to have travel guides, upcoming events, travel tips, and more delivered to your inbox.
DestinationGreaterVictoria.com
Travel Trade
Travel Media
Attractions Pass
Greater Victoria Sports Awards
Destination Master Plan
Book Your Stay
Listings Site Pages Articles Deals Events
Hotels & Resorts
Bed & Breakfast and Inns
Speciality Lodging
Vacation Rentals
Campgrounds & RV Parks
Activities & Attractions
Attractions
Arts, Culture, & History
Beaches & Lakes
Comics, Games, Play & Collectibles
Garden & Parks
Golf Victoria
Nightlife & Entertainment
Sports & Outdoors
Statues & Landmarks
Royal Treatment
Festivals & Events
Calendar of Events
Exhibitions
Seasonal Events
Signature Festivals & Celebrations
Capital City Comic Con
Submit an Event
Pacific Marine Circle Route
Spas & Wellness
Shopping & Services
Guided Tours
Whale Watching
Virtual Experiences
Restaurants & Cafes
Casual & Family Dining
Cafes & Coffee Shops
Bars & Pubs
Farm to Table
Craft Beer, Cider, Wine & Spirits
Breweries & Cideries
Wineries & Vineyards
Distilleries
BC Ale Trail
Afternoon & High Tea
Flavour Trails
Food & Drink Tours
Takeout & Delivery
Dine Around
About Victoria
Indigenous Culture
Learn from a Local
Greater Victoria Region
Getting Around
Visitor Centre
Accessible Victoria
Sustainable Victoria
Victoria Vacation Guide
Travel Itineraries
Email Newsletter Sign Up
Maps & Geography
Travel Tips
Doing Business in Victoria
LGBTQ2* Travel
Getting Here
Ferries & Boats
Buses & Car Rentals
Airlines & Floatplanes
Travel Deals
Tourism Tofino
1426 Pacific Rim Hwy
Tofino , BC V0R 2Z0
Top Things to Do in Tofino, Canada - Tofino Attractions
Things to do in tofino.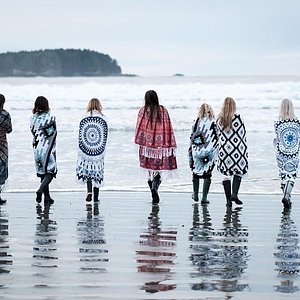 Tours in and around Tofino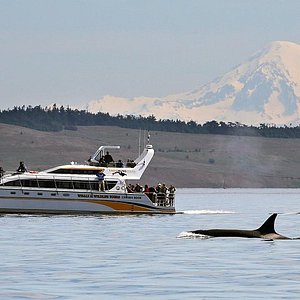 Tours & Sightseeing
Top attractions in tofino.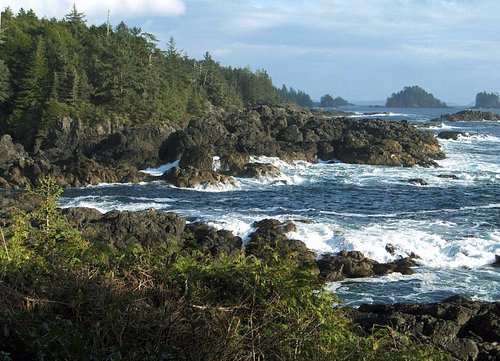 1. Pacific Rim National Park

2. Long Beach

3. Chesterman Beach

4. Rainforest Trail

5. Tofino Brewing Company

6. Hot Springs Cove

7. Clayoquot Sound

8. Cox Bay Beach

9. Roy Henry Vickers Gallery

10. Tonquin Park

11. Schooner Cove

12. Walk the Wild Side Trail

What travellers are saying

Pacific Rim National Park
Chesterman Beach
Rainforest Trail
Tofino Brewing Company
Cox Bay Beach
Surf Club Adventure Centre
Tofino Surf School
Surf Sister Surf School
Pacific Surf School
Tofino Paddle Surf
Tofino Attractions Information
THE 10 BEST Tofino Shopping Centers
Shopping in tofino.
Gift & Specialty Shops
Art Galleries
Shopping Malls
Good for a Rainy Day
Good for Couples
Budget-friendly
Good for Kids
Good for Big Groups
Honeymoon spot
Good for Adrenaline Seekers
Hidden Gems
Adventurous
Things to do ranked using Tripadvisor data including reviews, ratings, photos, and popularity.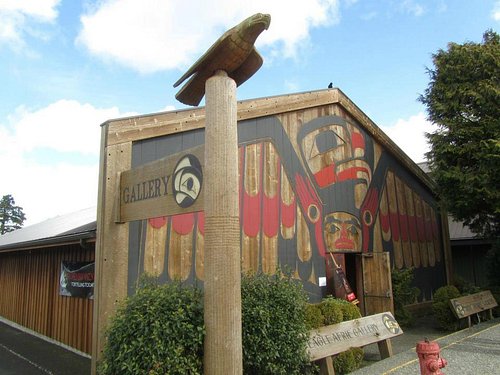 1. Roy Henry Vickers Gallery

2. Henry's Carving Shed

3. Mark Hobson Galley

4. Jeremy Koreski Gallery

5. La Pérouse Bank

6. The fortyonehundred Art Gallery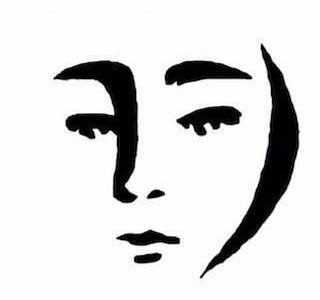 7. Experiential Art Gallery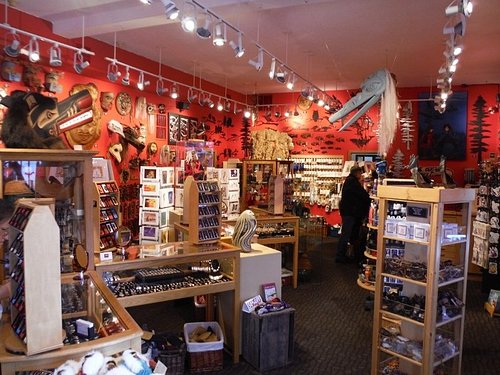 8. House of Himwitsa

9. Dockside Smoked Fish Store
10. The Factory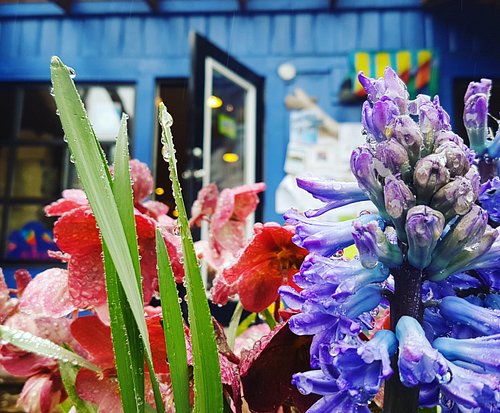 11. Mermaid Tales Bookshop
12. Habit Clothing

14. Storm The Tofino Surf Shop

15. Two Trees

16. Tofino Life Clothing

17. LoveCraft Gallery
19. Amazing Tans Giftshop
20. tofino brand ahop, 21. village gallery.

What travelers are saying

Roy Henry Vickers Gallery
Henry's Carving Shed
Jeremy Koreski Gallery
House of Himwitsa
Dockside Smoked Fish Store
THE 15 BEST Things to Do in Tofino
Things to do in tofino.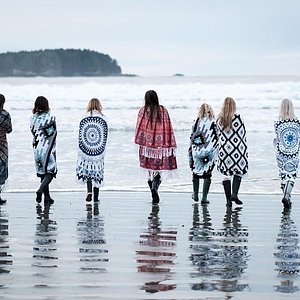 Tours in and around Tofino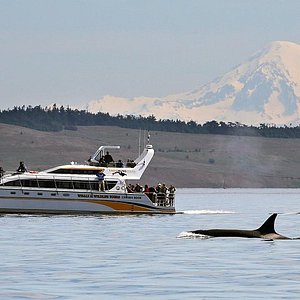 Tours & Sightseeing
Top attractions in tofino.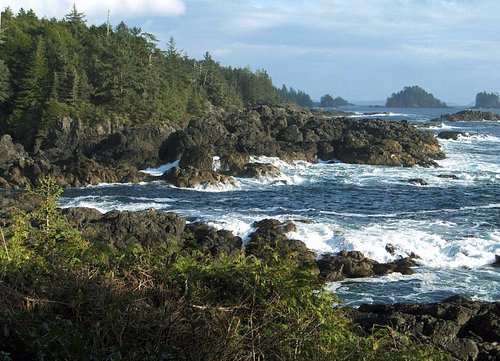 1. Pacific Rim National Park

2. Long Beach

3. Chesterman Beach

4. Rainforest Trail

5. Tofino Brewing Company

6. Hot Springs Cove

7. Clayoquot Sound

8. Cox Bay Beach

9. Roy Henry Vickers Gallery

10. Tonquin Park

11. Schooner Cove

12. Walk the Wild Side Trail

What travellers are saying

Pacific Rim National Park
Chesterman Beach
Rainforest Trail
Tofino Brewing Company
Cox Bay Beach
Surf Club Adventure Centre
Tofino Surf School
Surf Sister Surf School
Pacific Surf School
Tofino Paddle Surf
Tofino Attractions Information