Awards Season
Big Stories
Pop Culture
Video Games
Celebrities
One Small Step for Agriculture? Scientists Grow Plants in Moon Soil for the First Time
From Matt Damon's Mars potatoes in The Martian to the valuable space-grain that Tribbles were so fond of in the second season of Star Trek, science fiction has given us no shortage of opportunities to watch plants grow in space over the years. In fact, the lead horticulturist for NASA's International Space Station (ISS) has said that she was first inspired by Star Trek: The Next Generation 's Geordi La Forge. Nonetheless, the exact interaction between lunar materials and Earth's terrestrial biology (specifically, experiments that determined whether plants could actually grow in the powdery gray soil that covers the surface of the moon) has eluded scientists so far — until now.
For the first time in human history, researchers from the University of Florida have successfully grown plants in moon soil — technically referred to as "lunar regolith" — from seed to sprout. Results from the NASA-funded study were published in Communications Biology on May 12, and they provide considerable insight into the future of interstellar agriculture.
A Meticulous Experiment
This particular lunar regolith was originally collected by Apollo missions 11, 12 and 17. The catch? They only had about 12 grams of it to work with, so each critical step of the project had to execute flawlessly in order to complete the experiment.
Researchers first divided the lunar soil into 12 separate plastic plates typically used for cell cultures. Then, they carefully moistened the soil with a nutrient solution before adding a sprinkle of seeds from the Arabidopsis plant, a small flowering weed native to Eurasia and Africa. To create the experiment's control group, seeds were also planted in soil that simulated extreme environments on Mars and Earth, as well as a terrestrial substance made from volcanic ash that mimics authentic lunar soil.
"After two days, they started to sprout!" said Anna-Lisa Paul, professor in Horticultural Sciences at the University of Florida and lead author on the paper, in a press release . "Everything sprouted. I can't tell you how astonished we were! Every plant — whether in a lunar sample or in a control — looked the same up until about day six."
As the experiment progressed, the researchers found that the authentic lunar soil plants were developing more slowly. Many showed signs of severe stress, similar to those indicating adverse reactions to salt, metal and reactive oxygen species. Although the plants indicated that they found the lunar soil environment stressful, the few tiny sprouts have proven that lunar soil wouldn't interrupt the signals involved in plant growth.
Gardening in Space Is No Easy Feat
The idea of growing plants in space isn't exactly new — astronauts from the Soviet space program spent more than a decade proving they could cultivate seeds in microgravity. The effort finally paid off in 1982, when they harvested roughly 200 Arabidopsis seeds from a greenhouse module on the Salyut 7 space station, taking them back to Earth where they were able to germinate and produce healthy plants. When American astrophysicist Michael Foale stayed on Russia's Mir space station in 1997, he was able to germinate seeds of Brassica rapa — commonly known as mizuna — also bringing them back to Earth to develop into viable plants.
Since then, NASA has continued the study of plant growth in microgravity on the ISS. The Vegetable Production System, a space garden known as "Veggie" that's about the size of a carry-on piece of luggage and holds up to six plants, successfully cultivated pak choi and mustard greens in 2021 . Later that year, astronauts threw a taco party after harvesting red and green Hatch chilies using the same system.
The Veggie system works by protecting plants in a "pillow" filled with clay-based growth medium and fertilizer. These special bags help distribute water, nutrients and air around the roots, which would otherwise suffocate due to the way fluids in space form bubbles. Another ISS growth chamber, the Advanced Plant Habitat, uses LED lights and controlled-release fertilizer in an automated enclosure, complete with cameras and over 180 different sensors that connect directly to a team on the ground at Kennedy Space Center.
Moon Farming Has a Future
Necessary nutrients, like vitamins K, C and D, break down over time in the freeze-dried food traditionally consumed in space. Growing healthy produce in micro- or zero-gravity provides a solution to vitamin or nutrient deficiencies among astronauts while reducing reliance on freeze-dried and prepackaged meals (after all, all it took to give sailors scurvy was a lack of vitamin C). Plus, investing in space agriculture now may come in handy for the next generation of explorers, should humans end up colonizing other planets or lose existing landscapes for healthy crops on Earth due to extreme weather events.
It's not just about providing astronauts with fresh produce on missions that may last months or years at a time, but also about their mental health. NASA's Human Research Program is currently studying how space gardening affects astronauts' moods and whether it can help them cope with isolation or enhance their connection to Earth while stationed between the stars. So far, no one involved in the study has viewed their work with plants in space as anything but advantageous.
There are still several variables that need addressing when it comes to the moon soil experiment, such as whether or not the location where the soil was collected would have an effect on how the plants respond to it. The study also indicated that plants grown in younger moon soil showed more minor signs of stress than those grown in mature soil, which is exposed to more cosmic wind and solar rays on the moon's surface.
One thing is certain: The experiment offers a far better understanding of cultivating plants for food and oxygen for extended stays on the moon and future space missions than we had before. And it couldn't have come at a better time, seeing as NASA's Artemis Program plans to return humans to the moon and build a basecamp on the surface by 2024. The research may also help identify more sustainable farming techniques for our own planet's uncertain future.
"This research is critical to NASA's long-term human exploration goals as we'll need to use resources found on the Moon and Mars to develop food sources for future astronauts living and operating in deep space," said NASA Administrator Bill Nelson. "This fundamental plant growth research is also a key example of how NASA is working to unlock agricultural innovations that could help us understand how plants might overcome stressful conditions in food-scarce areas here on Earth."
MORE FROM ASK.COM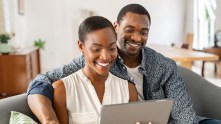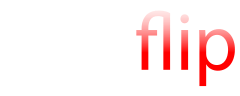 Star Trek Screen Meme Generator
The fastest meme generator on the planet. easily add text to images or memes..

Featured Star Trek Screen Memes See All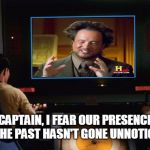 What is the Meme Generator?
It's a free online image maker that lets you add custom resizable text, images, and much more to templates. People often use the generator to customize established memes , such as those found in Imgflip's collection of Meme Templates . However, you can also upload your own templates or start from scratch with empty templates.
How to make a meme
Add customizations. Add text, images, stickers, drawings, and spacing using the buttons beside your meme canvas.
Create and share. Hit "Generate Meme" and then choose how to share and save your meme. You can share to social apps or through your phone, or share a link, or download to your device. You can also share with one of Imgflip's many meme communities.
How can I customize my meme?
You can add special image effects like posterize, jpeg artifacts, blur, sharpen, and color filters like grayscale, sepia, invert, and brightness.
You can remove our subtle imgflip.com watermark (as well as remove ads and supercharge your image creation abilities) using Imgflip Pro or Imgflip Pro Basic .
Can I use the generator for more than just memes?
Yes! The Meme Generator is a flexible tool for many purposes. By uploading custom images and using all the customizations, you can design many creative works including posters, banners, advertisements, and other custom graphics.
Can I make animated or video memes?
Yes! Animated meme templates will show up when you search in the Meme Generator above (try "party parrot"). If you don't find the meme you want, browse all the GIF Templates or upload and save your own animated template using the GIF Maker .
Do you have a wacky AI that can write memes for me?
Funny you ask. Why yes, we do. Here you go: imgflip.com/ai-meme (warning, may contain vulgarity)