Click here to subscribe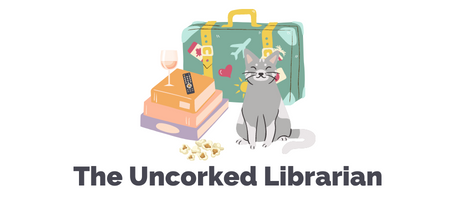 22 Best Road Trip Books To Spark Adventure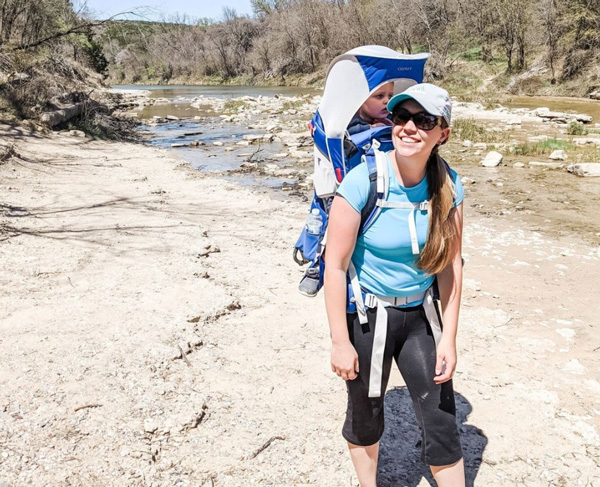 This post may contain affiliate links that earn us a commission at no extra cost to you.
Travel around the world with the best road trip books. These fiction and nonfiction books about road trips are sure to inspire your next adventure.
If you love jumping into the car, hopping on a road bike, and revving your motorcycle's engine to see the world, this reading list is for you.
Drive or ride across the United States, Brazil, Iran, and Scotland on journeys of self-discovery. Meet unique and life-changing people.
Maybe you'll find a new lease on life and answer some pressing questions. Or, maybe you'll be left with even more reflections that are bigger than us.
Plus, uncover the best books about road trips with themes of finding love, reuniting families, and examining capitalism and corruption.
Many of these road trip novels will make you laugh aloud. Others will invoke nostalgia — Are we there yet?! — or make you hungry for the most mouthwatering croissant in town.
So, what are the best books about road trips to inspire and spark your own traveling adventure?
While 'best' is subjective, these are the top classic, LGBTQ+, fiction, memoirs, travelogues, and nonfiction road trip books that we and our contributing writers recommend.
We promise: these road trip books are sure to motivate and leave you craving the wide-open road, jaw-dropping mountain ranges, and laughs with best friends.
We'd love to know your favorite road trip book in the comments. Let's get started!
Hitting the road soon? Don't miss the best books to listen to while driving .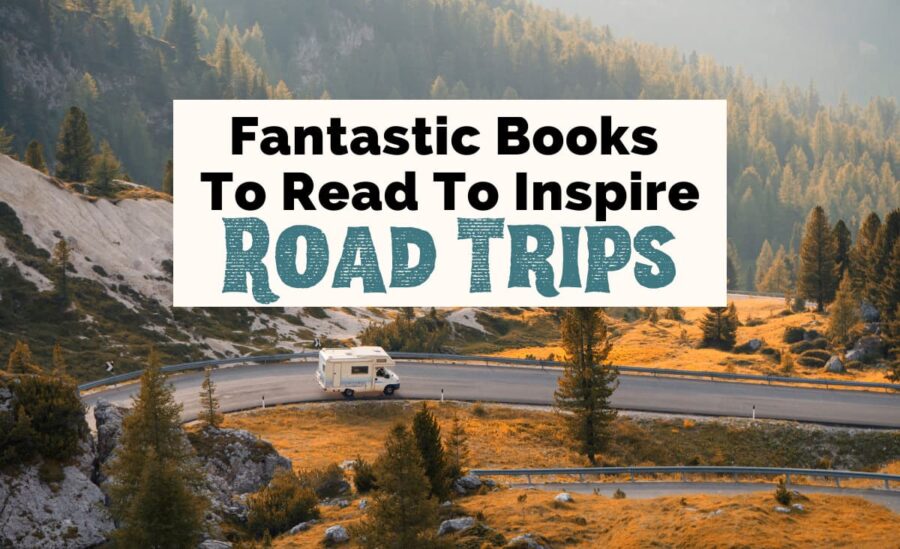 Grab the best road trip novels and memoirs here:
Audible Plus : From Amazon, listen to Amazon Originals, podcasts, and audiobooks. They add new titles every week.
Book of the Month : Get the month's hottest new and upcoming titles from Book of the Month. You might snag an early release or debut author. Along with selecting a book a month, find terrific add-ons, both trendy and lesser-known titles.
Amazon Prime Video – Stream thousands of ad-free movies and TV series on demand with Prime Video.
Express VPN – Using Virtual Private Networks (VPNs) allows you to view movies worldwide – and they help keep your information safe. Our writers couldn't have such diverse film reviews without using a VPN.
Table of Contents
22 Best Road Trip Books
By Tori Curran with additions from Christine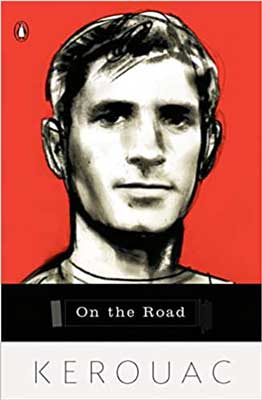 On the Road by Jack Kerouac
What has since become an American classic and pillar of beatnik culture, On the Road was one of the first adventure books about road trips and searching for meaning on the open road.
In fact, it's one of the most iconic books to come from the 1950s .
Inspired by Kerouac's own cross-country road trips with Neal Cassidy, this classic chronicles the adventures of Sal Paradise and Dean Moriarty, along with their free-spiritedness and naïveté.
Follow their quest for revelation from Manhattan, to Denver, Texas, Mexico, and beyond.
Set against the backdrop of drugs, jazz, and poetry, On the Road represents the American dream, home, and the quest for true freedom and experience.
On the Road is a great road trip novel for those wishing to read across America . Read On the Road : Amazon | Goodreads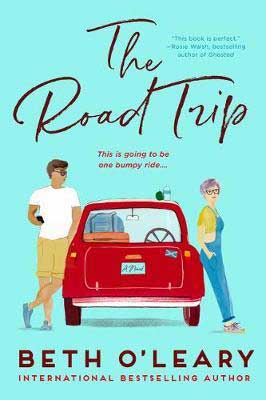 The Road Trip by Beth O'Leary
Dylan and Addie fell in love four years ago in Provence, where Dylan was staying with his friend Cherry and Addie was working as a caretaker. Though their relationship ended two years ago, they haven't spoken.
On the day before Cherry's wedding, Dylan and Addie's paths literally crash. Dylan wrecks his car by slamming right into the back of Addie's.
Along with Dylan's best friend, Addie's sister, and a random guy they met on Facebook who needed a ride to the wedding, they set off to Scotland in a mini cooper for the wedding.
O'Leary seamlessly marries the awkwardness of the ex-lovers forced to spend time together trope with deeper themes of depression, heartbreak, and forgiveness.
Alternating between Dylan and Addie's perspectives, and the past and present, each will be forced to come to terms with the choices that ended their relationship, and if it is truly what they wanted.
A summer 2021 book release, if you are looking for newer road trip novels, O'Leary's The Road Trip will deliver. Read The Road Trip : Amazon | Goodreads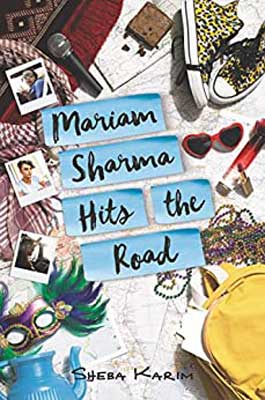 Mariam Sharma Hits the Road by Sheba Karim
Follow three Pakistani-American teenagers, each with their own burdens, across the country on a healing and transformative road trip.
Mariam, who recently ghosted her boyfriend, and Umar, struggling with being queer and religious, concoct a plan to rescue Ghaz. She is being punished by her parents for appearing in a billboard underwear ad.
What better escape plan than a road trip down to New Orleans?
With other friendship-centered road trip books being full of humor and antics, Karim doesn't shy away from handling issues like anti-Muslim rhetoric, confederate propaganda, racist and anti-gay commentary, and parental shame that many experience across the US.
In fact, the author reminds us all that, quite often, the family you create is just as important as the one you were given. Read Mariam Sharma Hits the Road : Amazon | Goodreads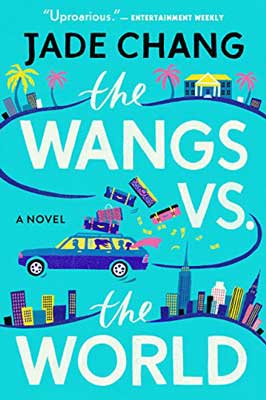 The Wangs vs. the World by Jade Chang
The Wangs vs. the World is a humorous and heartwarming riches to rags trope and one of the road trip novels perfect for fans of Crazy Rich Asians .
Successful immigrant businessman Charles Wang loses his entire cosmetics empire amidst a financial crisis.
Forced to pull two of his children from boarding school and college he can't afford, they set off from Bel-Air in their only car not repossessed.
Along with their materialistic stepmother, the family heads for upstate New York where the eldest daughter lives on a farm retreat.
Chang ponders on what it means to belong in capitalist America, especially as an immigrant, and begs the question: is money really what makes us successful?
Travel from California to New York with these reading lists . Read The Wangs vs. the World : Amazon | Goodreads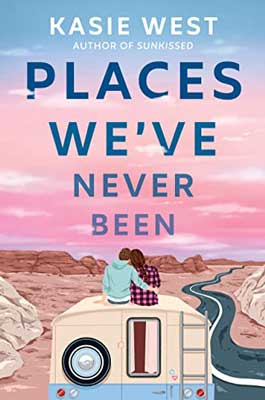 Places We've Never Been by Kasie West
Get ready for an upcoming contemporary YA road trip novel from popular teen author, Kasie West, set to publish at the end of May 2022 .
It's been years since Norah has seen her childhood best friend Skyler. Their childhood friendship has since been reduced to liking one another's social media posts.
Eager to reconnect with Skyler, Norah is excited about the RV trip the families have planned together. But when she sees Skyler, it seems like he'd rather be anywhere else.
What's left of the friendship heads south.
A summer on the open road, however, marks the potential for new beginnings. Can their friendship blossom into something more, or should they close the chapter on one another forever? Read Places We've Never Been : Amazon | Goodreads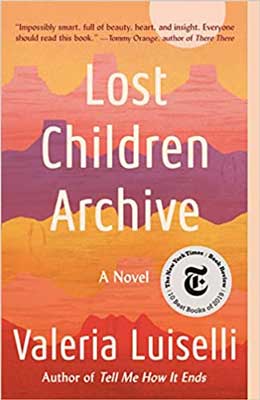 Lost Children Archive by Valeria Luiselli
Departing from the other humorous and quirky road trip novels, Lost Children Archive is a visceral story of a family road trip that collides with the immigration crisis at the southwest border.
A mother, father, and their two children set out from New York, where they were working on a documentary project, to Apacheria, Arizona, where the Apaches once called home.
A palpable rift between the parents grows clear, while the family road trips to music, plays games, and hears news of migrant children being detained at the border over the radio.
Both crises eventually intersect in a story of justice, equality, and humanity. Read Lost Children Archive : Amazon | Goodreads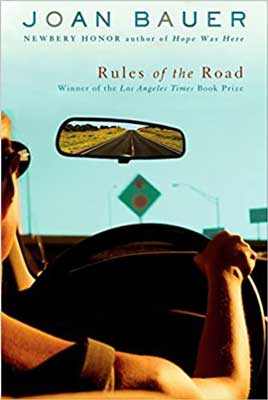 Rules of the Road by Joan Bauer
Popular YA author Joan Bauer takes readers on an open road adventure, as we discover the rules of the road, and of life.
Jenna Boller is an awkward 16-year-old employee at Gladstone Shoe Store.
To Jenna's surprise, she is enlisted by company president, Madeline Gladstone, to drive her across the country to stop Elden Gladstone from seizing his mother's company.
While we expect Madeline to impart her life lessons on Jenna and on the reader, Jenna's character, who openly begins to share about life with her alcoholic father, delivers her share of wisdom, as well.
Rules of the Road is one of the older award-winning and award-nominated road trip books on this reading list. Read Rules of the Road : Amazon | Goodreads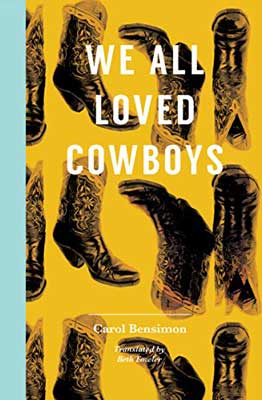 We All Loved Cowboys by Carol Bensimon
For more best road trip books set abroad, head to Brazil in a heartfelt, coming-of-age queer love story.
Cora and Julia reunite after a falling out for a road trip through Brazil, but as the trip progresses, the rifts in their friendship become palpable again.
In what is hailed as one of the finest explorations of love, Bensimon beautifully illustrates identity, love, and how they are sometimes one and the same.
At the end of the road trip, the women must decide what their future together holds, or if it involves one another at all. Read We All Loved Cowboys : Amazon | Goodreads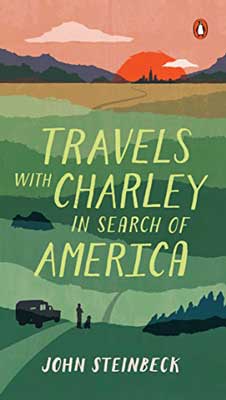 Travels with Charley by John Steinbeck
A 1960s travelogue and one of the classic modern books about road trips, Travels with Charley shares Steinbeck's own road trip across America with his dog, Charley.
Compelled to see the country he writes about one more time, Steinbeck sets out from Long Island and embarks on a 10,000-mile road trip across the Northeast, Northwest, and finally down to California and across Texas.
Steinbeck shares not only the beauty of our country and the peace along our highways but also about the American way – both good and bad.
From racial hostility to loneliness and the kindness of strangers, he discovers that while so much has changed in America over the years, much still has not. Read Travels with Charley : Amazon | Goodreads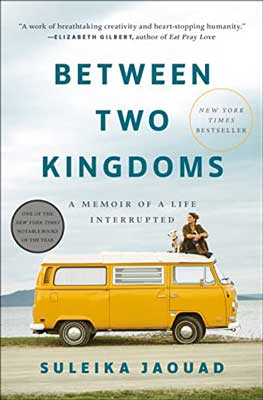 Between Two Kingdoms by Suleika Jaouad
A New York Times Bestseller and one of the most poignant road trip books, Between Two Kingdoms highlights what it means to not just survive but to live.
After graduating college, Suleika Jaouad is living in Paris, on the brink of becoming a war correspondent.
A few weeks before her twenty-second birthday, though, she learns she has leukemia and only a one in three chance of surviving the diagnosis.
For four years, she undergoes chemo, transplants, and clinical trials, chronicling her fight from her hospital bed in a popular New York Times column, Life, Interrupted.
Walking out of the hospital, a survivor, Jaouad discovers she has no idea how to live and be part of the world again. How can she make up for lost time?
Along with her terrier mutt, Jaouad heads out on a 100-day transformative cross-country road trip to meet the strangers and fellow cancer patients who had written her in the hospital.
While she can never reclaim her old life, she learns quite a bit about what lies between the kingdoms of sick and well. Read Between Two Kingdoms : Amazon | Goodreads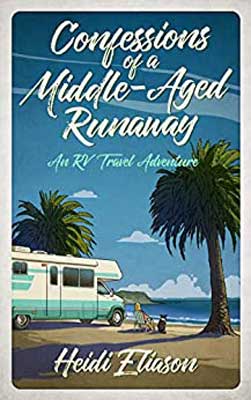 Confessions of a Middle-Aged Runaway by Heidi Eliason
At the age of 45, Heidi Eliason makes a complete 180, determined to do what so many of us only dream of – get off the hamster wheel, quit her 9-5 job, and live life on her own terms.
Feeling depressed, lost, and suffocated by a life without joy, she sells her home, buys an RV, and sets out on a quest for self-discovery.
Not without a few bumps in the road, Eliason learns how to maintain her new motorhome, meets a new community of people, and encounters magnificent wildlife and nature.
In freeing herself from the chains, she discovers true freedom. Honest and self-aware, Eliason's memoir is one of the best, but lesser-known, road trip books for anyone considering an alternative lifestyle. Read Confessions of a Middle-Aged Runaway : Amazon | Goodreads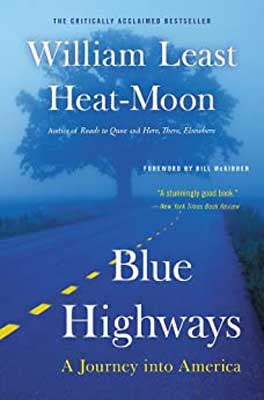 Blue Highways by William Least Heat-Moon
The true American experience lies in each of us, even those who get lost on the map.
With so many travel memoirs focusing on National Parks, cross country highways, and epic adventures to see a nation before it's too late, Blue Highways takes a different approach.
William Least Heat-Moon, with a need to put his past behind him and a desire to discover the lost towns that fill the gaps on a map, heads down the nation's backroads.
From Remote, Oregon, to New Freedom, Pennsylvania, and more, he discovers incredible people and their experiences along the way, giving new meaning to forgotten, blue-collar America. Read Blue Highways : Amazon | Goodreads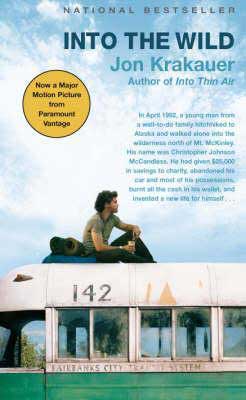 Into the Wild by John Krakauer
In September 1992, Christopher McCandless's lifeless body was found in an abandoned bus along the Stampede Trail in Alaska.
A few months prior, he had sold his belongings, shed his legal name, and hitchhiked his way into the Alaskan wilderness as "Alexander Supertramp."
A few years later, Krakauer recounts McCandless's steps, recalling his own experiences in the wilderness and those of others lost in the wild.
Sharing parts of McCandless's own journal, Krakauer presents the heartbreaking true story of someone who simply wanted to discover enlightenment and self-solitude in nature.
While some controversy surrounds not only the book, and whether it's entirely true, but the cause of death, Into the Wild still serves as one of the best road trip books of all time.
We can all appreciate McCandless's desire to lead a life of appreciation, rather than materialism.
If you enjoy hiking books , Into The Wild is also for you – and you may wish to watch the movie .
Explore even more essential books from the 90s . Read Into the Wild : Amazon | Goodreads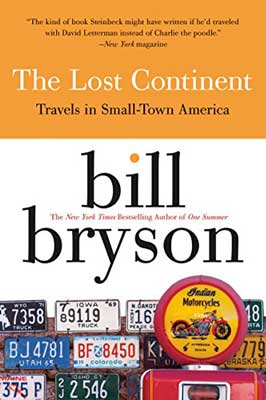 The Lost Continent by Bill Bryson
Popular and humorous author of A Walk in the Woods , Bryson first took his adventures to the road.
Wishing to reclaim his youth, Bill Bryson leaves his hometown and sets out on an adventure across 38 states. While some places he adores, some he simply tolerates.
He discovers a nation cloaked in greed, riddled with pollution, and lost in its television sets.
With the humor and wit we've grown to love and expect from Bryson, discover a cynical portrayal of small-town America. Bryson is nothing if not honest. Read The Lost Continent : Amazon | Goodreads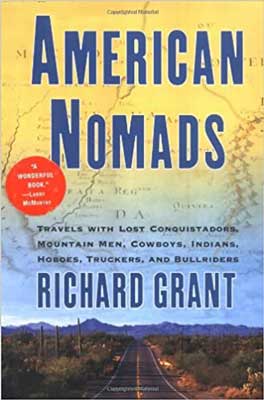 American Nomads by Richard Grant
One of the most fascinating books about road trips in America, American Nomads infuses the fifteen years author Richard Grant spent traveling across the US with a history of the nomadic life in America.
Grant, intrigued by what lies beyond the horizon, spent more than a decade traversing the United States, never spending more than three weeks in one place.
He meets truckers, nomads, retirees living in their RVs, cowboys, and others, infusing his travelogue with their comedic and very real stories of life on the open road.
In contrast to the typical American dream, he chronicles the history of the "wanderer" from frontiersmen to the tradesmen of newly discovered America.
Beautifully narrated, Grant reminds us all that there is freedom in exploration. Read American Nomads : Amazon | Goodreads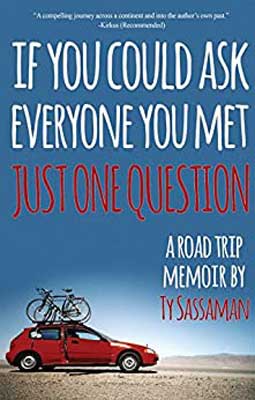 If You Could Ask Everyone You Met Just One Question by Ty Sassaman
If you could ask everyone you met just one question, what question would you ask?
Ty Sassaman sets out across America asking that very question to strangers he meets along the way, hoping for a revelation about his own life.
From east coast to west coast, readers follow Sassaman's cross country road trip and the wisdom he picks up from Americans along the way.
While his memoir is very much personal, it is clear that Sassaman is invested in the experiences, fears, and joys of everyone he meets.
The answers, from celebrities to strangers, will leave us all a bit more enlightened.
If You Could Ask Everyone … is one of these rare books about road trips that raises more questions than answers. Read If You Could Ask Everyone You Met Just One Question : Amazon | Goodreads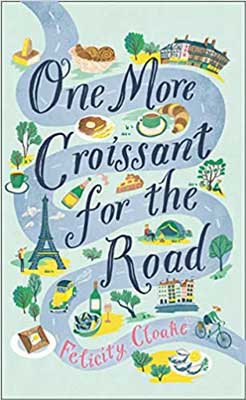 One More Croissant for the Road by Felicity Cloake
If you're looking for more unique and alternative road trip books, One More Croissant for the Road will take you across France, via bicycle, in search of the country's best culinary delicacies.
Cloake cycles 3,500 kilometers across France, trying various classic dishes – from bourguignon to quiche Lorraine – and, of course, looking for the best croissant.
As a self-proclaimed foodie and professional food writer, her quirky and alternative cross-country trip will make you feel nothing if not hungry!
Anyone looking for a good laugh and that feel-good je ne sais quoi of a trip of a lifetime will adore Cloake's journey across France. Explore even more books set in France . Read One More Croissant for the Road : Amazon | Goodreads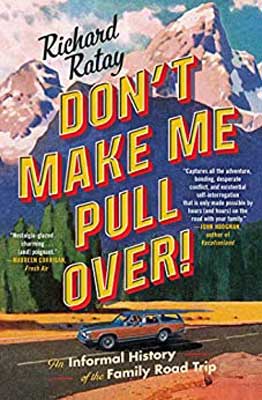 Don't Make Me Pull Over by Richard Ratay
Have you even taken a family road trip if you didn't hear yourself utter the dreaded words, "Don't make me pull over? "This family travel writer has certainly heard the words fly out a couple of times.
Don't Make Me Pull Over walks readers through the history of the dreaded but lovable family road trip.
From seatbelt-less cars to roadside attractions and paper maps, Ratay and readers relive the nostalgia of the family road trip.
Amidst cheap air travel and distracting technological gadgets, Ratay reminds us that convenience isn't always what makes the best family memories – and a family road trip might just be what you need to reconnect.
For parents, this might be one of the most relatable books about road trips on this reading list. Read Don't Make Me Pull Over : Amazon | Goodreads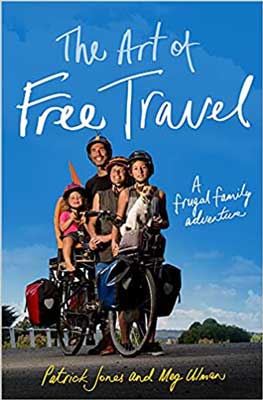 The Art of Free Travel by Patrick Jones and Meg Ulman
If you're looking for more road trip books set outside of North America, travel across Australia on a 6,000-kilometer cycling journey with the authors, two kids, and their Jack Russel Terrier.
Craving adventure, the happy Victoria-based family decides to embark on an epic road trip across their country's east coast.
In keeping with their already established lifestyle, their main goal is simple: road trip sustainably.
Cycling, foraging, and bartering their way through Australia, Jones and Ulman poetically document how their desire to live a life consuming less, influences their travels.
Anyone intrigued by road trips and nomadic life for sustainability purposes will enjoy their unique angle. Explore more books set in and about Australia . Read The Art of Free Travel : Amazon | Goodreads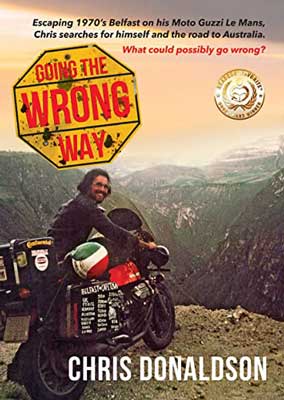 Going the Wrong Way by Chris Donaldson
Going the Wrong Way is the autobiographical story of a young man who flees Belfast in the 1970s on his motorcycle.
Hoping to make it to Australia, he documents the places, unique cultures, and landscapes he experiences along the way.
Donaldson, however, doesn't escape trouble entirely. He finds himself in very dangerous parts of the Middle East and Africa, gets extremely sick, and often finds himself mentally exhausted.
Still, he presses on, often due to the kindness of strangers, many of whom are living in poverty themselves.
Donaldson's epic, and almost impossible, road trip will leave anyone accustomed to traveling with some sort of convenience, direction, and safety in awe.
For road trip books for young and new adults, Going the Wrong Way is engaging and humorous. Read Going the Wrong Way : Amazon | Goodreads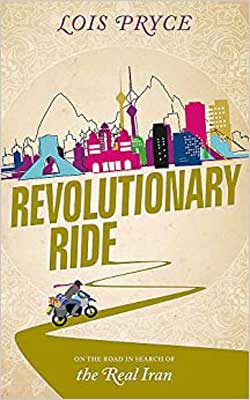 Revolutionary Ride by Lois Pryce
While many of the best books about road trips boast of self-discovery, Revolutionary Ride beautifully shares a different discovery: one of country and culture.
In 2011, at the height of the British-Iranian conflict, travel writer Lois Pryce discovers a note left outside the Iranian embassy in London. … I wish that you will visit Iran so you will see for yourself about my country.
Against the judgment of others, Pryce embarks on a 3,000-mile journey from Tabriz to Shiraz, meeting the people of Iran, from housewives to drug addicts.
Revolutionary Ride is an eye-opening journey into the heart of a country and misunderstood group of people who, despite extreme Islamic rule, live a life full of appreciation. Read Revolutionary Ride : Amazon | Goodreads
More road trip novels from Christine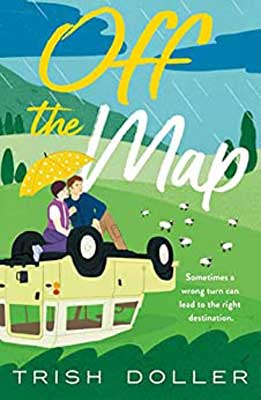 Off the Map by Trish Doller
TWs for aging and parental death (not a spoiler)
One of the newer 2023 road trip books that made us cry , if you are looking for romance, Off the Map will not disappoint.
Plus, who can resist a jaunt around the Irish countryside with a hunky date? Just know that this can be read as a standalone in a series.
Carla Black is heading to her best friend's wedding, meeting up with the best man to take her there. However, Eamon is not what she is expecting, and they immediately hit it off.
We watch as Carla falls for Eamon along their road trip detours – including a tipsy bull, off-roading, and even surfing – but has to unlearn a few of the arbitrary rules engrained in her mind from childhood.
Not to mention that her dad is suffering from dementia, and Eamon's family has always put immense pressure on his success – and their definition of it.
Find a story of overcoming loss, standing up for yourself, and lots of steamy lovemaking along the way.
Trish Doller is becoming an "always read" author for us with her themes of travel, living an authentic and honest life, and relationships – romantic and family.
You'll champion Carla's direct and fiery spirit along with her lessons learned along the way.
Discover even more books featuring Ireland .
Read Off the Map : Amazon | Goodreads
Save These Road Trip Novels & Memoirs For Later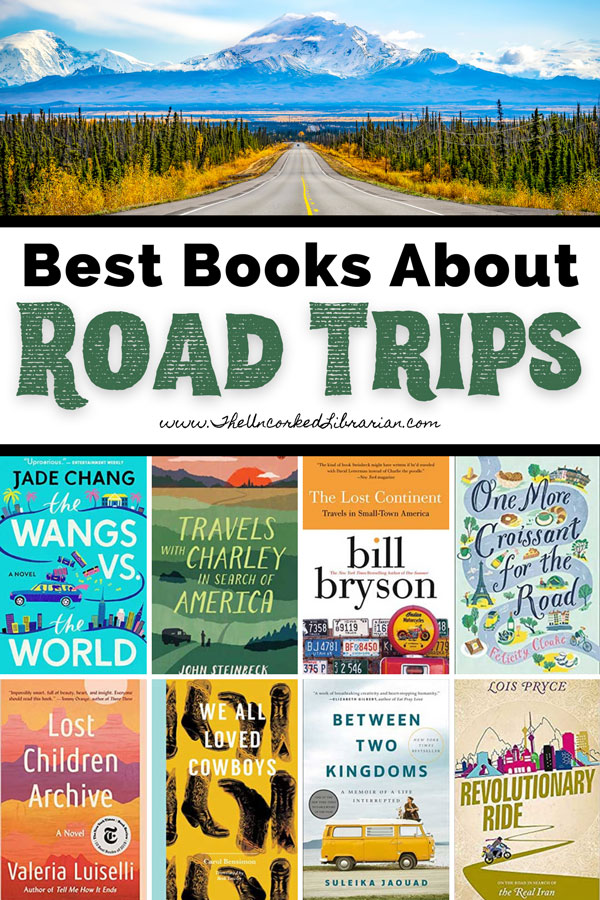 Grab your favorite road trip books here:
Thank you to TUL contributor, Tori Curran from Explore With Tori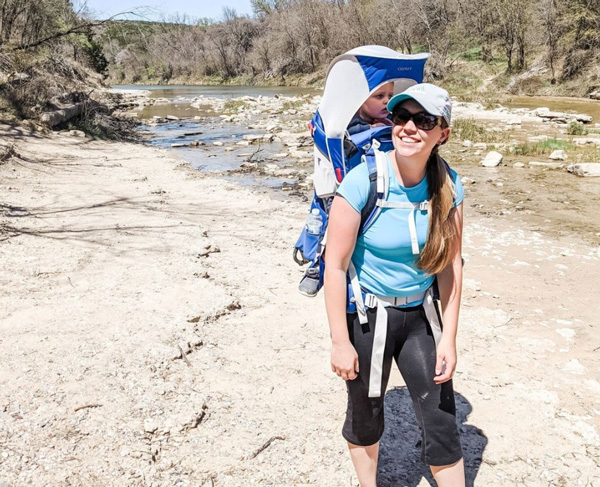 Tori (pronouns: she/her) is a children's librarian and mom to two boys living in New York. She's an avid traveler, nature enthusiast, and writer, encouraging families to get outside and start exploring the world. When she's not hiking or traveling, you can find her lost in a historical fiction book, watching Bravo reruns, or obsessively decluttering her home.
What are the best books about road trips in America and around the globe that you love?
What is your favorite road trip novel and memoir? Let us know in the comments.
You May Also Love:
Books Across America Hiking Books Famous Travel Writers Books Featuring Train Travel Books Around Wine Country Hotel-Themed Books Best Movies Featuring Road Trips
These books about road trips are a part of our 2022 Uncorked Reading Challenge .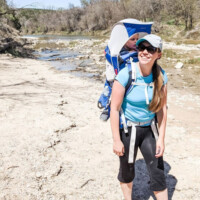 Tori Curran
Tori (pronouns: she/her) is a mom to two boys, living in New York but adventuring everywhere, usually with a toddler on her back. She's an avid traveler, nature junkie, and writer, encouraging families to get outside and start exploring the world. When she's not hiking or traveling, you can find her lost in a book, watching Bravo reruns, or obsessively decluttering her home. Tori owns the family and adventure blog, Explore with Tori .
Tori, I just happened upon your post during a Google search. Thank you so much for recommending my book, Confessions of a Middle-Aged Runaway! I'm thrilled to be among such esteemed company. What a great website–I'm following!
We are so glad! Thanks, Heidi! ~ Christine
Leave a Reply Cancel reply
Your email address will not be published. Required fields are marked *
17 Books to Inspire Your Next American Road Trip
With most international borders closed to Americans for 2020, there is no time like the present to plan a Great American Road Trip!
The options of beautiful places to visit on a Great American Road Trip are endless but what is the most scenic drive in the United States?
Well, that depends on what you're looking for — mountains, ocean, desert, lakes, or farmland.
From East Coast to West Coast to Cross-Country Road Trips, here are 17 American Road Trip Books filled with ideas to inspire your next adventure!
Table of Contents
List of American Road Trip Books
1. 50 states 500 state parks: an essential guide to america's best places to visit.
By Publications International Ltd.
National Parks seem to dominate bucket lists these days but did you know there are over 500 State Parks across all 50 states ? From beaches to mountains, wildlife reserves to historic sites, this book will give you some American road trip ideas for planning your next domestic adventure.
2. 50 States, 5,000 Ideas: Where to Go, When to Go, What to See, What to Do
By Joe Yogerst , National Geographic
The travel experts at National Geographic have put together a comprehensive, illustrated book filled with 5,000 ideas on places to visit in all 50 states , plus every province in Canada. From well-known famous sights to relatively undiscovered hidden gems, there is bound to be something for every type of traveler on this list.
3. 100 Drives, 5,000 Ideas: Where to Go, When to Go, What to Do, What to See
By Joe Yogerst, National Geographic
Another great read from National Geographic, this sequel to 50 States, 5,000 Ideas gives readers inspiration for 5,000 places to visit on 100 different drives from Alaska to Hawaii and the 48 contiguous states, plus 10 Canadian provinces!
4. 1,000 Places to See in the United States and Canada Before You Die
By Patricia Schultz
You've probably heard of the famous 1,000 Places To See Before You Die book, but why not start off your quest with these regional 1,000 Places to See in the United States and Canada Before You Die ? The title is a bit morbid but the suggestions in the book are anything but.
5. Lonely Planet USA's Best Trips
By Simon Richmond, Lonely Planet
Lonely Planet has taken the hassle out of planning road trips with their book about the 51 best road trips in the USA ! This beautifully-photographed tome also includes planning advice, itineraries from 2 days to 2 weeks, detailed maps and directions, and other essential information to make your road trip dreams a reality.
6. National Geographic Guide to Scenic Highways and Byways: The 300 Best Drives in the U.S.
By National Geographic
The folks at National Geographic have compiled practical planning tips and information on 300 of the best drives in the good 'ole U S of A, from day trips to multiple week-long adventures in all 4 corners of the United States and everywhere in between.
7. NYT. 36 Hours. USA & Canada.
By Barbara Ireland
This is the perfect book for the full-time working wanderluster. The New York Times has compiled entries from its 20-years-old "36 Hours" column to bring us weekend itineraries spanning, you guessed it, 36 hours in 150 destinations across the USA and Canada.
8. Off the Beaten Path: A Travel Guide to More Than 1000 Scenic and Interesting Places Still Uncrowded and Inviting
By Reader's Digest
A book after my own heart! I'm a lover of hidden gems and relatively undiscovered places so Reader's Digest's compilation of 1,000 off the beaten path places is right up my alley! Sure, the Empire State Building and Golden Gate Bridge are obviously worth visiting but have you ever thought about following the dinosaur trails through Colorado?
9. Road Trip USA: Cross-Country Adventures on America's Two-Lane Highways
By Jamie Jensen
This author traversed nearly 400,000 of two-lane highways in order to narrow down a collection of 35,000 miles of the best stretches of pavement for would-be road trippers. The book includes hundreds of possible itinerary combinations and over 125 detailed driving maps to make your next road trip a breeze.
10. Roadfood: An Eater's Guide to More Than 1,000 of the Best Local Hot Spots and Hidden Gems Across America
By Jane Stern
The best part of traveling is the food, amiright? The Roadfood eater's guide provides over 1,000 unique options for travelers who are tired of repetitive roadside chain restaurants. The legendary chef James Beard said that "this is a book that you should carry with you, no matter where you are going in these United States." SOLD.
1 1. Route 66: The Mother Road 75th Anniversary Edition
By Michael Wallis
Can you even call it a Great American Road Trip if you don't traverse "America's Main Street," Route 66? The 75th Anniversary Edition of Route 66: The Mother Road pays homage to the people and places along this iconic stretch of pavement that has been traveled by road warriors over the past eight decades.
12. Secret Route 66: A Guide to the Weird, Wonderful, and Obscure
By Jim Ross & Shellee Graham
For road trippers who have "been there, done that" and seen the main sights of America's Main Street or who gravitate towards hidden gems in their travels, Secret Route 66 is the perfect remedy. This tribute to the Mother Road highlights 90 places along Route 66 that, as the name implies, are weird, wonderful, and obscure.
13. The Most Scenic Drives in America: 120 Spectacular Road Trips
By Editors of Reader's Digest
This recently revised and updated book is the perfect coffee table book for anyone who enjoys landscape eye-candy. The editors at Reader's Digest have put together 120 of the most scenic drives in America and is great for active road trippers and armchair travelers alike.
14. The Open Road: 50 Best Road Trips in the USA
By Jessica Dunham
Part of the notable Moon travel guides family, The Open Road is a collection of 50 of the best road trips in these great united states. Whether you're looking to travel coast-to-coast or just get away for the weekend, there is bound to be an itinerary that fits the bill.
15. The Ultimate Pet-Friendly Road Trip
By Amy Burkert
Just because you're going on a road trip doesn't mean you need to leave Fido behind. In fact, I'd argue road trips are the best type of travel for pet owners. This book offers up the ultimate pet-friendly road trip bucket list of 49 attractions across the country so you don't need to leave your furry companion at home when you hit the road.
16. Unique America – Strange, Unusual, and Just Plain Fun: A Trip Through America
Are you the type of traveler that looks to the Atlas Obscura website first for ideas for your next trip? If so, then Unique America is for you. Get ready to see the world's largest ball of twine, a floating bridge, or a ginormous artichoke the size of your car.
17. Where To Go When the Americas
By DK Eyewitness
DK Eyewitness Travel Guides are my go-to choice when I have an upcoming trip. I love the balance between visual representation and easy-to-digest information about the places they cover. Where To Go When is only last on this list because it's in alphabetical order, haha. But if you're looking for seasonal inspiration for your next American road trip, look no further.
Have any of these American Road Trip books inspired your next adventure?!?!
More Wanderlust-Filled Book Recommendations
17 books that will inspire you to visit america's national parks.
Loved this post? Feel free to share it!
About Laura
Laura is an avid traveler who aspires to live a life filled with adventure and a dash of luxury and hopes to inspire others to do the same. She seems to consistently be drawn to lesser-traveled hidden "pearls" and loves to give these under-the-radar places the credit they are due. Laura can often be found on the ski slopes in the winter and is obsessed with all activities involving water...and mac and cheese...and Golden Retrievers.
You Might Also Like...
Fun in the sun at québec's ice hotel & snow park, winter weekend at mont tremblant ski resort, no comments, leave a reply cancel reply.
Copyright 2020 - Find The Pearls Travel | All Rights Reserved | WordPress Theme Created by Solo Pine
Our editors handpick the products that we feature. We may earn commission from the links on this page.
13 Best Books About Road Trips to Satisfy Your Summer Wanderlust
Grab your sunglasses and/or reading glasses.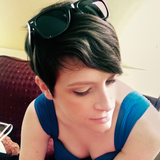 For many who've had their vacation plans break down this summer, now might also be a perfect time to get on the open road to explore all the weird nooks and crannies this country has to offer. If you're planning to drive to a far-off destination, try listening to these road trip books on tape —between belting these classic car songs , of course.
Or, you know, you could just read one of these quintessential road trip novels from the comfort of your own home. Either way, the following 13 books—including a couple of comical romps, a pair of 1950s classics, a semi-surreal comic book, and more—will inspire you to put on your sunglasses, or your reading glasses, and leave your old world behind.
The Red Car by Marcy Dermansky
Tautly told and drolly smart, Dermansky's third novel centers on a woman in Queens locked in a loveless marriage . The key to her freedom, and to unlatching her sense of self, is the titular red car, bequeathed to her when her beloved mentor passes away. If you want an entire novel that captures the gleeful, devil-may-care liberation of Thelma and Louise driving off a cliff (and believe us, you really, really do) then this one's for you. 
I Wanna Be Where You Are by Kristina Forest
Here's something you should know about Chloe Pierce: She's an excellent ballerina, and a terrible driver. Still, in an effort to get into the school of her dreams, Chloe breaks her mom's rule (whoops) and steals the car (double whoops) to drive to an audition in D.C. Her irritating neighbor, Eli, insists on hitching a ride. Kristina Forest's heart-warming YA debut captures a girl on the cusp of adulthood, pushing the limits of her independence—and dealing with the consequences. 
Lost Children Archive by Valeria Luiselli
In her review for O , acclaimed author Carmen Maria Machado said of Luisell's inventive novel: "Not since  Lolita  has a road trip so brilliantly captured the dark underbelly of the American dream, the gulf between its promise and reality." This story of a family traveling southwest in search of answers to our nation's troubling past and present was one of our favorite books of 2019 . 
NOS4A2 by Joe Hill
Beware—once you meet Charlie Manx, the immortal villain of  NOS4A2 , you'll forever fear seeing his haunted car drive by you on a quiet road. By then, it'll be too late.  NOS4A2 is a road trip novel, made sinister: Characters travel on roads that don't exist on any map.  Manx transports children in his car to "Christmasland," a place far more sinister than it sounds. On her magic bike, Vic McQueen is able to travel to Christmaslands and other realms, and is the one person who can stop him.  NOS4A2  comes with horror pedigree: Joe Hill, the author, is Stephen King's (very talented) son.
The Price of Salt by Patricia Highsmith
Highsmith's 1952 novel—originally published under a pseudonym—is perhaps most famously the basis for the film Carol , a queer modern classic starring Cate Blanchett and Rooney Mara. But saying that it's just a book that was turned into a movie would take away from the quietly revolutionary sumptuousness of the text itself. Highsmith's wintry tale of two women in mid-century America who drive across the country together to escape society's expectations is a must-read. 
We All Loved Cowboys by Carol Bensimon (translated by Beth Fowler)
More forbidden love on the run! Translated from Portuguese, this exquisite and wistful novel by Bensimon—named one of Granta's Best Young Brazilian novelists—follows former friends Julia and Cora on a car trip through Brazil as they attempt to mend their once-solid relationship. Complications arise when the pair realize they might not just be gal pals. 
Lovecraft Country by Matt Ruff
Soon to be a miniseries on HBO co-produced by Jordan Peele, Ruff's chilling thriller is set during the Jim Crow era and stars an army veteran whose father has disappeared. He drives from Chicago to New England alongside his uncle, the publisher of a guide on how to travel while Black. Much more Get Out than Green Book , the tale takes a turn toward terror when they arrive at a mansion owned by a family of former slave-holders. Also: ghosts. 
On the Road by Jack Kerouac
Maybe you read this in high school, maybe you dated a boy like Jess from Gilmore Girls who referenced this book nonstop (guilty and guilty), but there's no denying: reading Kerouac's Beat Generation classic of aimless American wanderlust is basically a rite of passage. 
Lake Success by Gary Shteyngart
Speaking of On the Road , the Super Sad True Love Story author delivers a hilariously scathing romp through America starring a boorish hedge funder who, after a fight with his wife, hops on a Greyhound for an inspired journey into the country's heart—and his own. 
Find Me by Laura van den Berg
Short fiction scribe Laura van den Berg taps into her singular eeriness for her first novel, about a directionless young woman who discovers she's immune to the sudden sickness spreading across the country. Her epic yet intimate journey takes her from Kansas, where she's admitted as a hospital patient and subjected to myriad tests, to Florida, where she believes her birth mother might be. 
Flaming Iguanas by Erika Lopez
Erika Lopez's "all-girl road novel thing" is a fierce amalgamation of words and images chronicling biker babe Tomato Rodriquez's wild cross-country motorcycle ride. It's as fun and freeing as having the wind blow through your hair. 
Are You Listening? by Tillie Walden
Want more illustrated cool-girl goodness? Combining dreamily gorgeous artwork and lyrical, sophisticated storytelling, Eisner award-winning graphic novelist Tillie Walden has emerged as a master of her craft. Here, she channels Murakami with a magical realist road trip starring two women and a mysterious cat. 
Walk Two Moons by Sharon Creech
If you're seeking a family-friendly audiobook to listen to in the car, look no further than Sharon Creech's Newberry Award-winning classic. Thirteen-year-old Salamanca Tree Hiddle journeys across the country with her grandparents. All the while, she entertains them with stories of a girl who's quite like herself—a girl who wants to be reunited with her mother.  Walk Two Moons  is a strange, funny book that will speak to children of all ages.

Michelle Hart is the Assistant Books Editor of O, the Oprah Magazine. Other writing of hers has appeared on the Millions, the Rumpus, and the New Yorker . Her fiction has appeared in Joyland and Electric Literature. She has been awarded a fiction fellowship by the New York State Writers Institute and was once profiled in her hometown newspaper for being in the process of writing a novel--a novel she is still in the process of writing.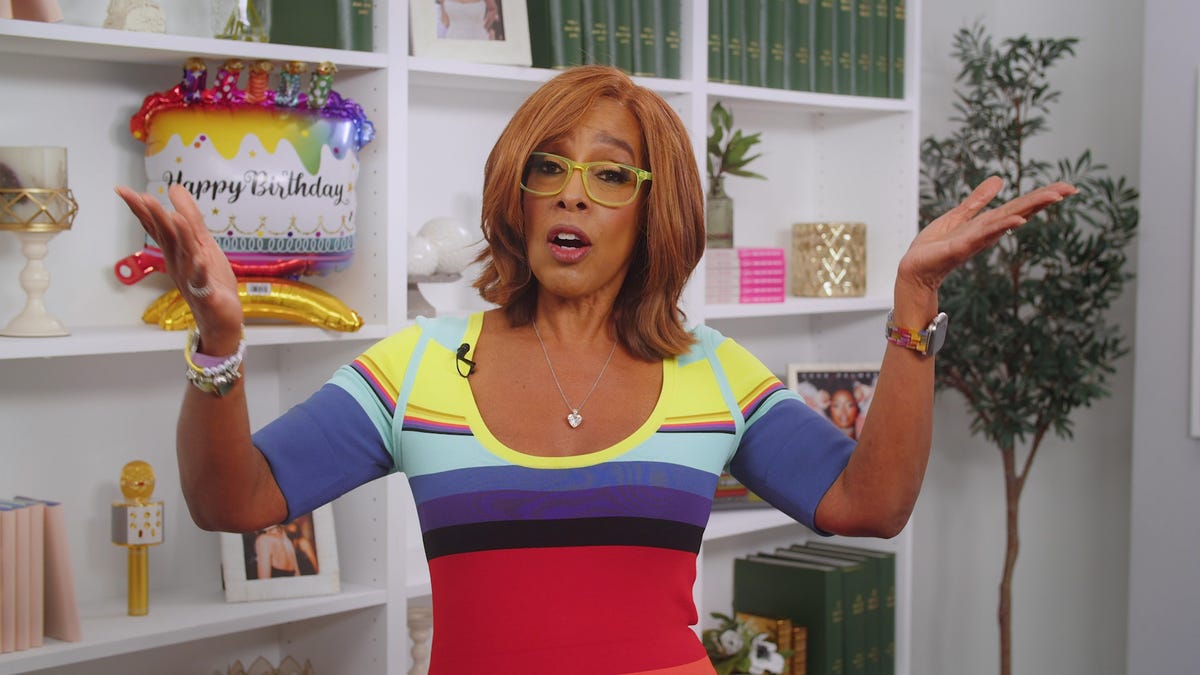 Summer Ideas and Essentials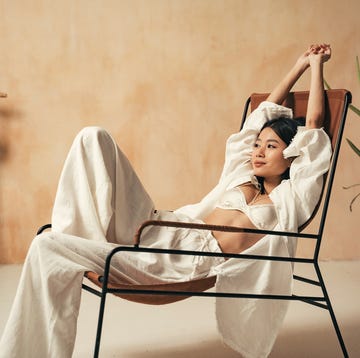 25 Pajama Sets That Are the Epitome of Cozy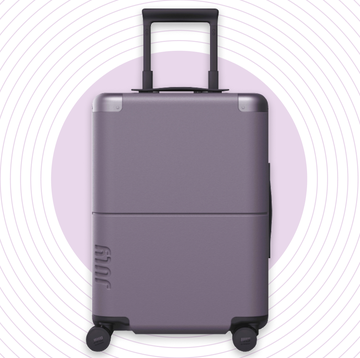 The Best Luggage for International Travel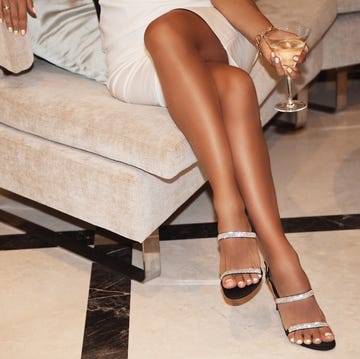 Comfortable Wedding Shoes to Dance in All Night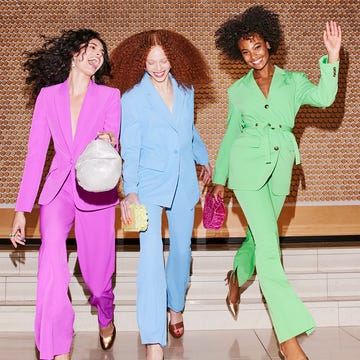 The Final Markdowns: Nordstrom's Anniversary Sale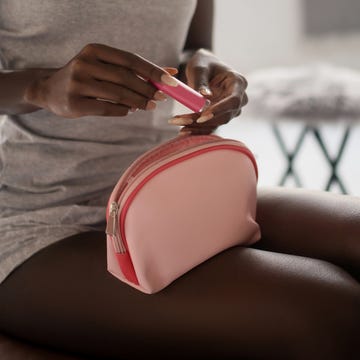 20 Toiletry Bags to Stay Organized in Style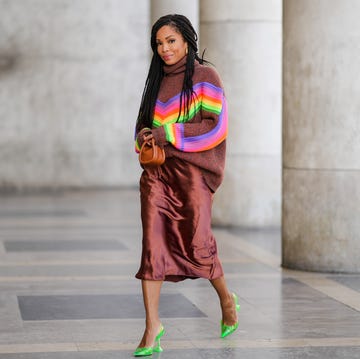 High-Waisted Skirts for Chic and Easy Outfits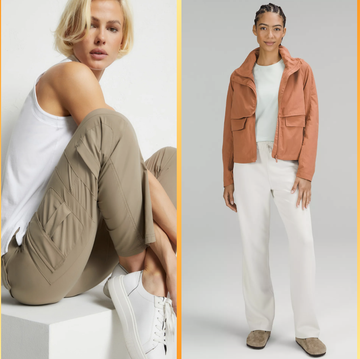 Comfy and Cool Travel Pants for Your Next Getaway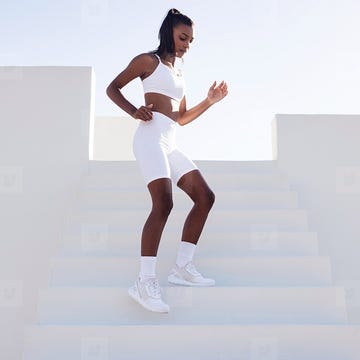 These Workout Sets Will Get You Moving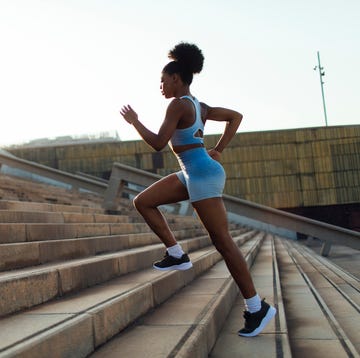 The Best Workout Shorts for an Active Summer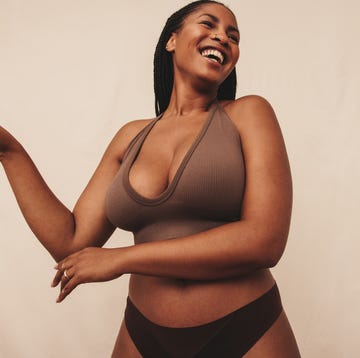 The Best Wireless Support Bras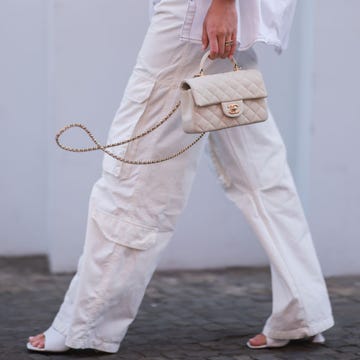 The Best Cargo Pants for Utilitarian Chic
National Geographic content straight to your inbox—sign up for our popular newsletters here
Books to Inspire the Ultimate American Road Trip
Last May, the two of us set out on the road to work on " America by Night ." Funded in part by a National Geographic Young Explorers grant, the project aimed to explore and document what some Americans do while most others sleep.
At this point, we've spent more than 100 days and nights on the road, driving more than 20,000 miles through 36 states.
Before we embarked, we assembled a little library of books about rambles and adventures in America that we hoped would help us prepare for life on the road and get us excited about the prospect of living in our car for months on end.
During our trip, these books traveled with us in a shoebox. We'd flip through them for sections relevant to where we were traveling. Often one of us read aloud while the other drove.
Some books were better than the others. The best of them reminded us to be open and curious and to see wonder in the world even when we were tired, cranky, and homesick–or when the car's A/C conked out during a Vegas heat wave. They showed us the possibilities of the road, and instilled the sense that we were on a grand adventure–even in the moments when our trip didn't feel like one.
Here are five of our favorite books on wandering in America to inspire your next journey, big or small:
1. American Nomads: Travels with Lost Conquistadors, Mountain Men, Cowboys, Indians, Hoboes, Truckers, and Bullriders , by Richard Grant
"Anyone who has fallen under the spell of this country, or any big wild place, knows the temptation. We have all wondered, if only in passing, what it would be like to go further out there, deeper into the wilderness; to cut the ties to civilization and turn trips and expeditions into a permanent state of being."
Finding happiness in transience, British writer Richard Grant moves to America and spends several years on the road. Armed with a fearless form of immersion journalism, Grant traces the history–and mystique–of wandering in America, blending with it tales of his own journey and those of the fellow nomads–from drug-crazed cowboys on the rodeo circuit to retiree RVers convening in Quartzsite, Arizona–he meets along the way.
2. Travels with Charley: In Search of America , by John Steinbeck
"A journey is a person in itself; no two are alike. And all plans, safeguards, policing, and coercion are fruitless. We find after years of struggle that we do not take a trip; a trip takes us."
To cure the itch of restlessness, Steinbeck takes to the road in 1960 with his poodle, Charley, and his truck camper, Rocinante. The book chronicles his journey around the U.S., one which takes him through cities, small towns, and national parks. Despite the recent controversy regarding its veracity, the book is enduringly powerful, an observant and deeply reflective work that gives us at once a portrait of a changing mid-century America and of the man himself.
3. Blue Highways: A Journey into America , by William Least Heat Moon
"What you've done becomes the judge of what you're going to do — especially in other people's minds. When you're traveling, you are what you are right there and then. People don't have your past to hold against you. No yesterdays on the road."
After losing his job and separating from his wife, Heat Moon seeks escape and reconnection in the country. His account of his three-month quest to explore America by way of its back roads is as expansive, meandering, and contemplative as the 13,000-mile route itself. The book details the author's encounters and observations as he dodges interstates and big cities in search of small-town America. In the end, Heat Moon reminds us of the value of people and places unsung, and produces a portrait of America that is deeply authentic–and surprising.
4. Adventures in the Unknown Interior of America , by Álvar Núñez Cabeza de Vaca
"This land, in short, lacks nothing to be regarded as blest."
Sent to conquer Florida in 1527, Spanish explorer Cabeza de Vaca is one of four survivors when his ship wrecks off the coast of Texas. This account, written as an official report to the King of Spain and first published in 1542, chronicles Cabeza de Vaca's experience wandering in America's borderlands, largely on foot, in the eight years before he was able to reconnect with Spanish colonials. Unsurprisingly, his trials along the way drastically alter his perspective–but it is precisely these changes that make the book so relevant to modern readers.
5. Wild: From Lost to Found on the Pacific Crest Trail , by Cheryl Strayed
"It had nothing to do with gear or footwear or the backpacking fads or philosophies of any particular era or even with getting from point A to point B. It had to do with how it felt to be in the wild…It seemed to me that it had always felt like this to be a human in the wild, and as long as the wild existed it would always feel this way."
Though this journey happens on foot, it still provides inspiration for the wandering soul. In 1995, in the wake of a divorce and her own mother's death, Strayed, then 26, strikes out alone to hike 1,100 miles of Pacific Crest Trail wilderness, from the Mojave Desert to the Oregon-Washington border. Feeling "loose in the world," Strayed begins her trek with no backpacking experience, woefully unprepared. The book, which weaves the myriad physical challenges, pitfalls, and accomplishment Strayed encounters on the trail with details of her previous life, is ultimately a paean to the renewal that comes from sloughing off the familiar in search of solitude.
When they're not documenting what Americans do at night, Nat Geo Young Explorer Annie Agnone is a candidate for an MFA in creative writing and Kevin Weidner works as a writer, editor, and educator in Tuscaloosa, Alabama.
> Related:
How to Turn Your Car Into a Camper
Read This Next
6 books about the uk to read this summer, 6 new travel books for a destination deep-dive.
Paid Content for Advertiser
How to take the ultimate Florida road trip
The ultimate andes road trip, from chile to bolivia.
Wildlife Watch
Environment
Photography
History & Culture
History & Culture
Coronavirus Coverage
Mind, Body, Wonder
Terms of Use
Privacy Policy
Your US State Privacy Rights
Children's Online Privacy Policy
Interest-Based Ads
About Nielsen Measurement
Do Not Sell or Share My Personal Information
Nat Geo Home
Attend a Live Event
Book a Trip
Inspire Your Kids
Shop Nat Geo
Visit the D.C. Museum
Learn About Our Impact
Support Our Mission
Advertise With Us
Customer Service
Renew Subscription
Manage Your Subscription
Work at Nat Geo
Sign Up for Our Newsletters
Contribute to Protect the Planet
Copyright © 1996-2015 National Geographic Society Copyright © 2015-2023 National Geographic Partners, LLC. All rights reserved
Best Sellers in Road Travel Reference
← Previous page
Next page →
Amazon Newsletter
About Amazon
Accessibility
Sustainability
Press Center
Investor Relations
Amazon Devices
Amazon Science
Start Selling with Amazon
Sell apps on Amazon
Supply to Amazon
Protect & Build Your Brand
Become an Affiliate
Become a Delivery Driver
Start a Package Delivery Business
Advertise Your Products
Self-Publish with Us
Host an Amazon Hub
› See More Ways to Make Money
Amazon Visa
Amazon Store Card
Amazon Secured Card
Amazon Business Card
Shop with Points
Credit Card Marketplace
Reload Your Balance
Amazon Currency Converter
Your Account
Your Orders
Shipping Rates & Policies
Amazon Prime
Returns & Replacements
Manage Your Content and Devices
Your Recalls and Product Safety Alerts
Conditions of Use
Privacy Notice
Your Ads Privacy Choices
Are you ready for a Road Trip? Explore these eleven incredible cross-country road trip routes across the U.S.!
Pacific Coast
Border to Border
The Road to Nowhere
The Great River Road
Appalachian Trail
Atlantic Coast
The Great Northern
The Oregon Trail
The Loneliest Road
Southern Pacific
About the Book
Home / About the Book
Choose Your Road Trip Guide
Barnes & Noble
Books-A-Million
Indigo (Canada)
Powell's Books
Apple Books
Fully revised 25th Anniversary Edition! Criss-cross the country on America's classic two-lane highways with Road Trip USA! Great for armchair adventurers and road warriors alike, this book features the 11 classic epic road trips on this site. Get mile-by-mile highlights celebrating the best of Americana, including roadside curiosities, parks, diners, and more.
Gear up for the perfect road trip adventure with The Open Road! With a fold-out souvenir map and the top 50 road trips across the U.S., this handsome travel guide offers strategic lists and routes organized by region. Choose from lists of the best coastal drives, cross-country journeys, trips for kids, awe-inspiring views, and more.
Find inspiration, the best experiences, and unique adventures from coast to coast with Moon USA State by State. Whether it's a bucket-list national park, a famous festival, or an unbeatable beach, find out what makes each state special. Hit the road on scenic drives, get to know the history of each region, sample local flavors, and more.
More Road Trip Books from Moon Travel Guides
Retailers, Media, and General Inquiries:
Avalon travel.
1700 Fourth Street, Berkeley, CA 94710 510-809-3800 [email protected]
Distribution:
Hachette book group.
Attention: Customer Service 185 N. Mt. Zion Rd. Lebanon, IN 46052
Orders: [email protected] Customer Service Inquiries: [email protected]
Phone: 800-759-0190 Toll Free Fax: 800-331-1664 Fax: 617-263-2871

New Here? Read Me First
Must Read Articles
Latest Articles
This is My Story
Countries I've Visited
Media Appearances
Follow the Adventures
All Travel Destinations & Guides
South America
Budget Travel Tips
Save Money for a Trip
Best Resources to Book Your Trip
What is Backpacker Travel Insurance?
Travel Hacking
Travel Gear
Road Trip Planning
Travel Inspiration
Truck Camping
How to Travel Forever
Browse the Store
My book: Big Travel, Small Budget
Truck Camping Gear
D2D Apparel
Shop REI.com
Shop Amazon.com
Discount Outdoor Gear: Deals of the Day
Write for D2D
Work with Us – Media & Press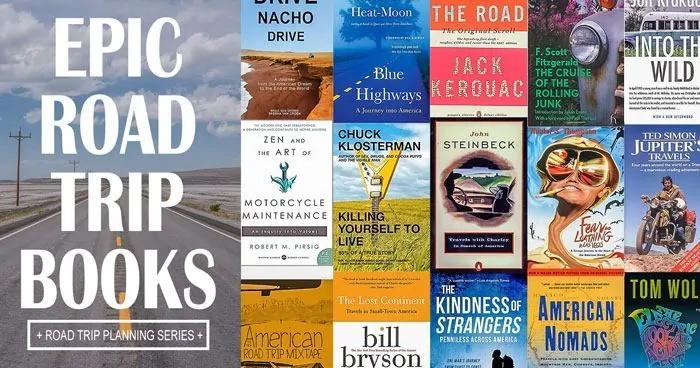 The Ultimate List of Epic Road Trip Books
Sharing is caring!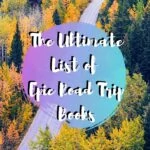 A great book has the power to not just take you along for the ride with the author but to instill in you the burning desire to hit the road yourself. This list of the best road trip books is sure to keep you busy for a while and will make you want to hand your boss your two-week notice and start packing your bags.
I put this list together as I get ready to launch my own road trip book, The Road Always Leads West , another one you should check out! 🙂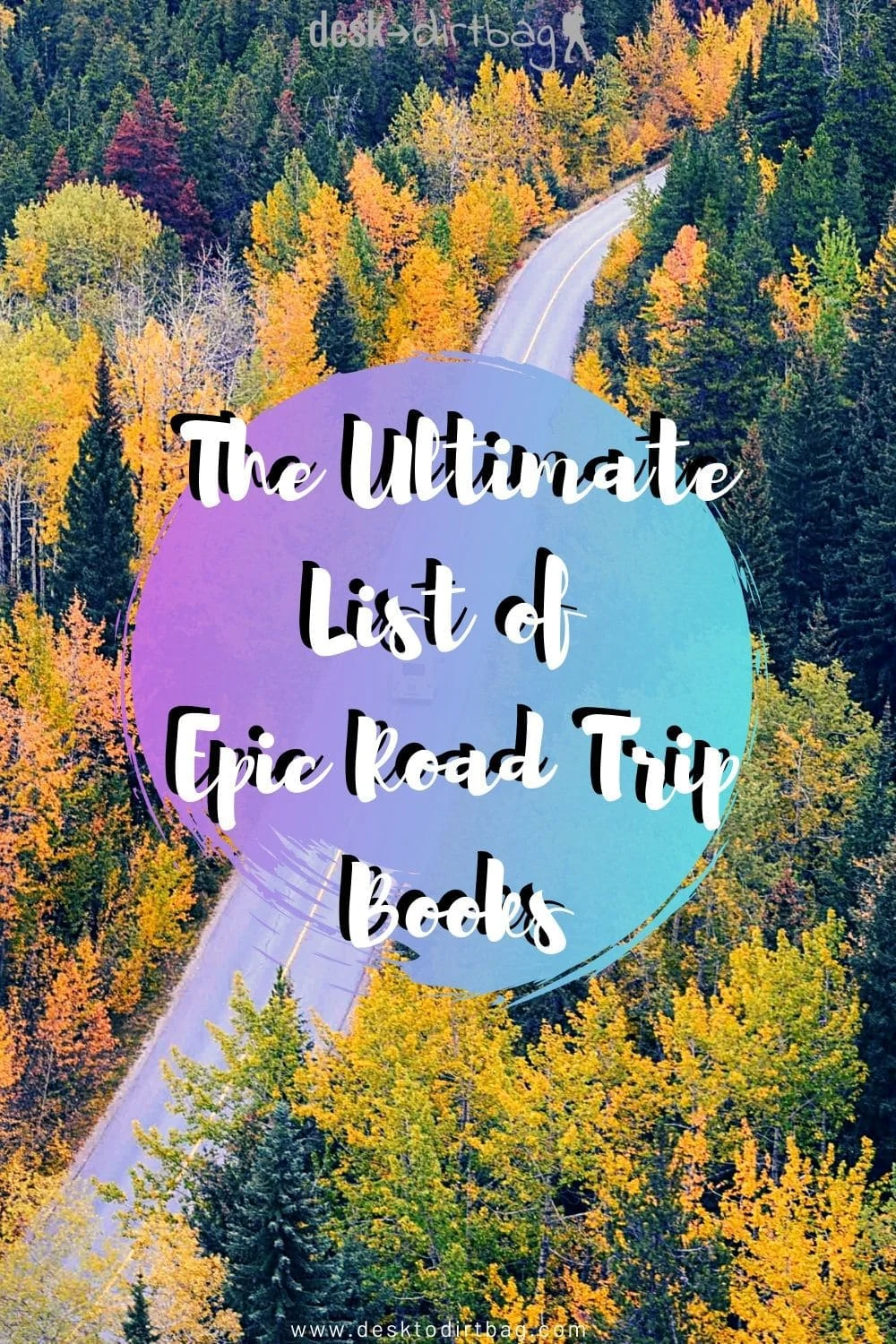 While this is mostly for inspiration or entertainment, be sure to check out my road trip planning guide if you need more comprehensive and practical information about logistics and organization.
5 Best Road Trip Books
On the road by jack kerouac.
We might as well get this one out of the way first, it's easily the most well-known road trip book ever written, a book which has inspired generations and countless imitations.
Kerouac's classic book On the Road that details his travels with his friends as they travel across America. The book was heavily steeped in the jazz and poetry culture and is considered the defining work of the Beat Generation, which so influenced the counter culture movement of the 60s.
The book is available as it was first published or you can get the Original Scroll version which was released as written by Jack Kerouac on a continuous sheet of paper 120' long and which features the real names of his friends, not pseudonyms.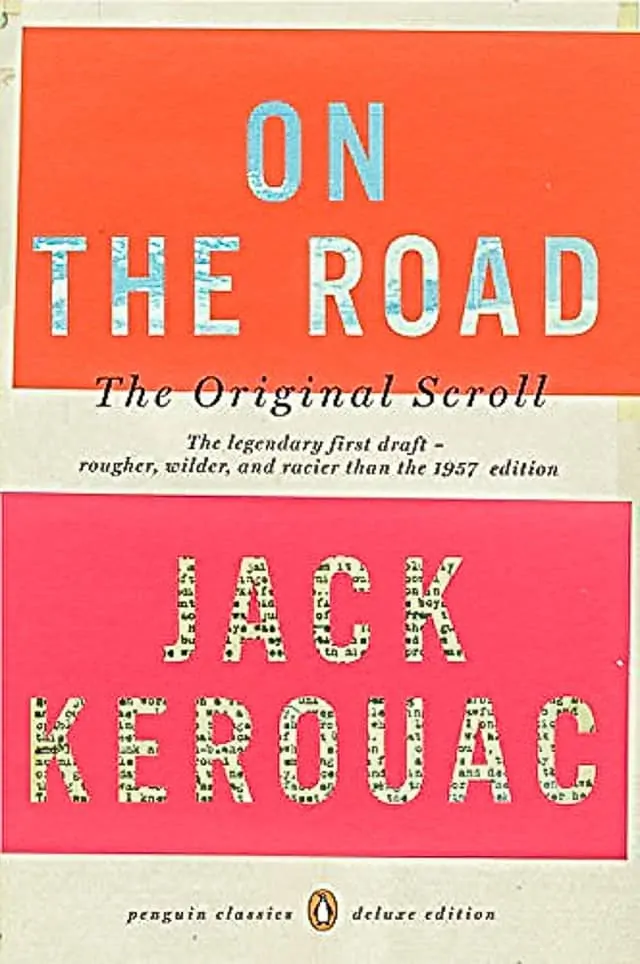 Blue Highways by William Least Heat-Moon
Heat-Moon set out to put the past behind him by setting out on the open road. The premise of the book is his travels along the smaller roads, marked blue on the map, and discover small-town America.
His travels to small-town America show a country on the verge of change with the increasing homogenization through fast-food culture and strip malls.
Heat-Moon does a great job featuring the lives of the people he meets along the way, a curious cast of characters who live in "those little towns that get on the map—if they get on at all—only because some cartographer has a blank space to fill."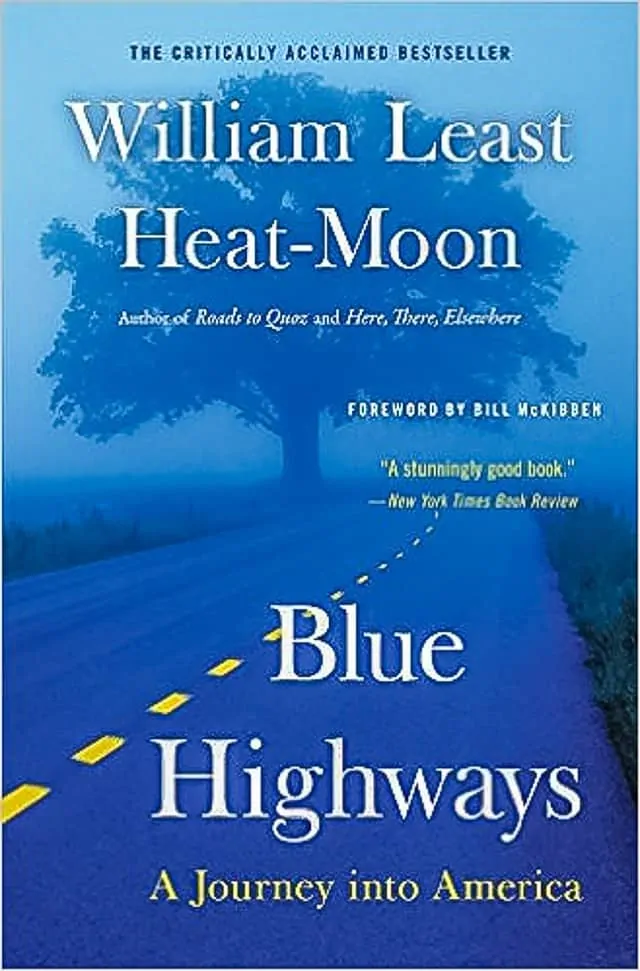 Travels with Charley in Search of America by John Steinbeck
In September of 1960 John Steinbeck, already a successful author, set out to rediscover an America that he worried he had lost touch with. According to Steinbeck's son, the real reason for his journey was that he knew he was dying and he wanted to see the country one last time.
Steinbeck set out on a giant cross country journey from New York, up to Maine, across to the west coast, down to California then across the southern half of the states back east, before venturing back up the East Coast. Essentially completing a massive circular journey through America.
He had his French poodle Charley in tow throughout his journey through a "New America" that was on the cusp of some great upheaval.
Steinbeck was 58 when he set out on this journey alone (well, with a dog), which just goes to show that isn't just for young, aimless, 20-somethings.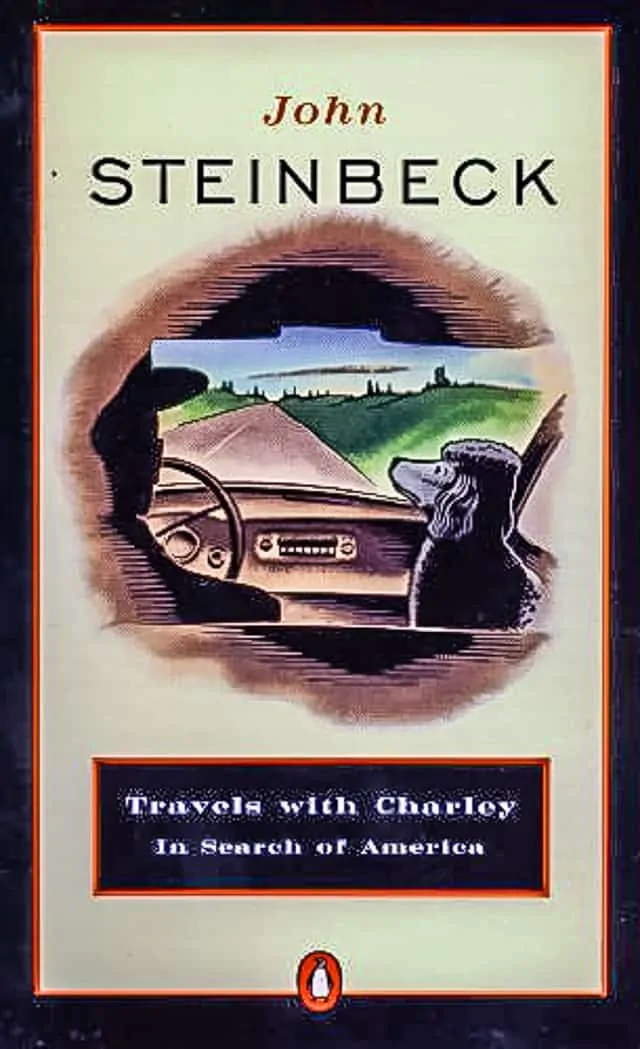 Zen and the Art of Motorcycle Maintenance by Robert Pirsig
Part philosophical treatise and part motorcycle road trip across the northern stretch of the United States and then down to California.
Zen and the Art of Motorcycle Maintenance tells the story of a father and son motorcycle trip with a pair of friends but also delves into fundamental questions about how to live life and tries to reconcile science, religion and more.
A powerful read that will not only inspire you to hit the road but inspire you to examine your own perspectives on some of these central themes of life.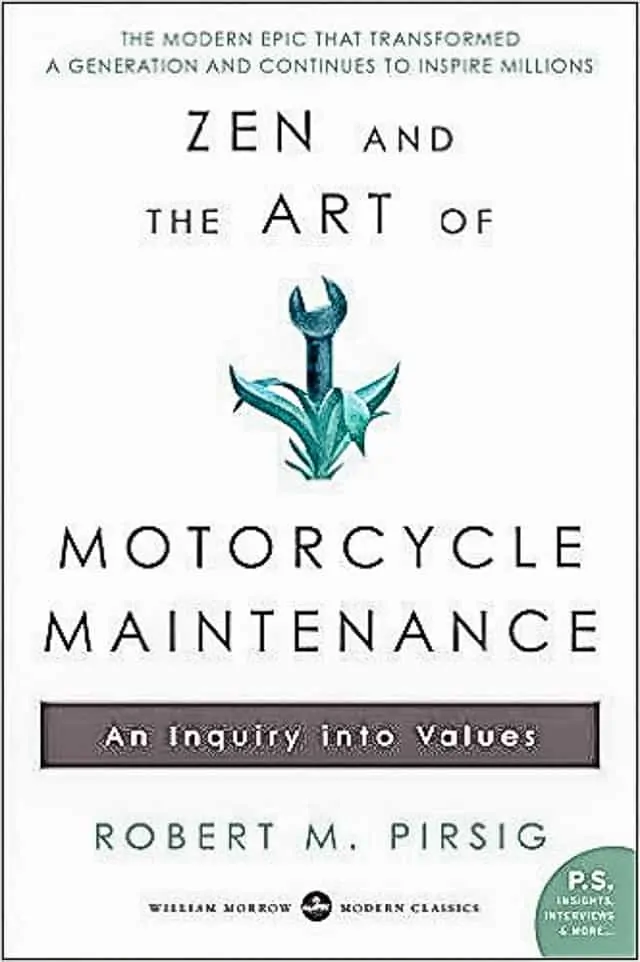 The Kindness of Strangers: Penniless Across America by Mike McIntyre
Not a traditional road trip book where the driver is behind the wheel on the open road, but rather Mike decided to hitchhike across the country from San Francisco to Cape Fear, North Carolina, which would be challenging in and of itself. But Mike decided to do it without so much as a penny.
He would have to rely on the goodwill and help of complete strangers on the open road in order to find rides, eat, and have a place to sleep.
It's an incredible journey and an even more incredible story which highlights the stories and generosity of the folks that he meets along the way.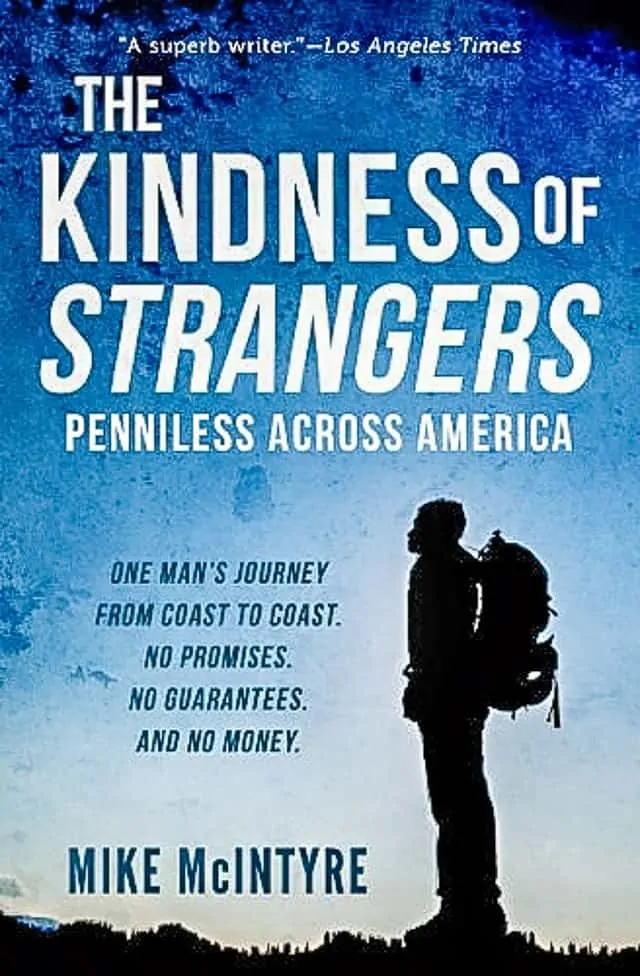 Five books aren't enough for you? Well, I've got another 10 awesome road trip books below and then a number of reader suggestions.
Want to Travel More for Less Money ?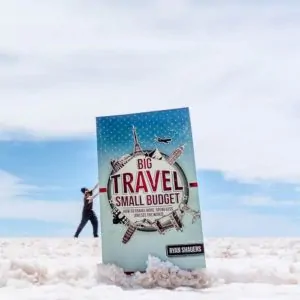 I will teach you the top methods I've used to save big money ??? during more than a decade of continuous travel in my best-selling book Big Travel, Small Budget. See for yourself, the book has nearly 200 unbiased opinions and 4.4 out of 5 stars on Amazon! ⭐⭐⭐⭐⭐
10 More Great Books About Road Trips
The new american road trip mixtape by brendan leonard.
Brendan Leonard has become one of the leading modern voices for road trips and the transformative nature of nature and the great outdoors.
Post-breakup Brendan set out by himself to explore the American West as he lived in the back of his station wagon. This book tackles the American Dream and the call of the open road in Brendan's humorous and unique style.
His most recent book, Sixty Meters to Anywhere , is another incredible read about overcoming alcoholism and finding himself through climbing.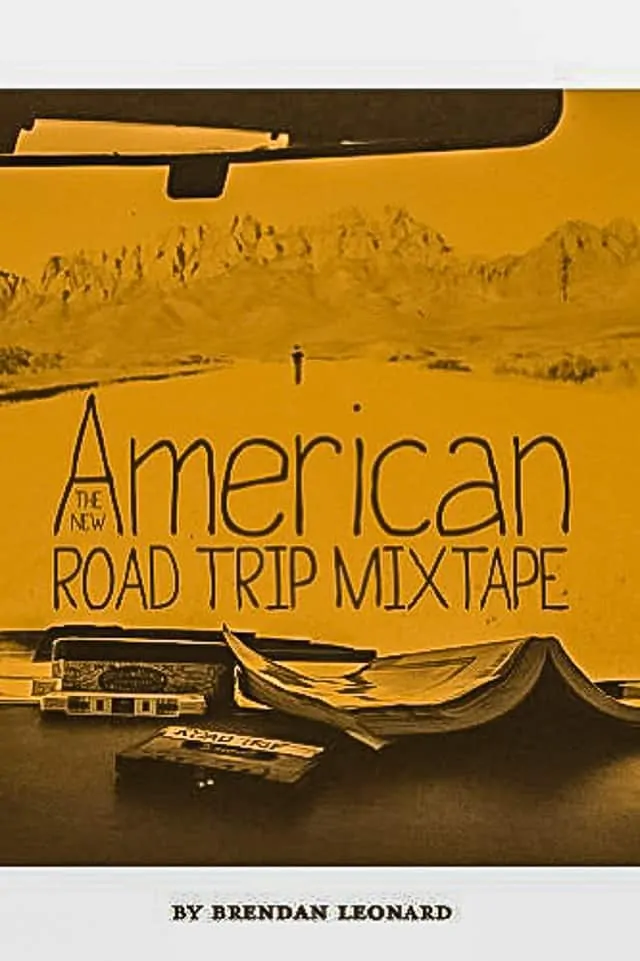 Into the Wild by Jon Krakauer
Krakauer's book is not strictly a road trip book, nor is it a first-person book about a road trip, but rather traces the incredible story of Chris McCandless and his nomadic wanderings.
After graduating college back east, Chris donated what remained of his college fund and drove west, eventually abandoning his car and hitchhiking across the west for a number of years. His travels led him to a Walden's Pond type existence in the Alaskan bush where he was found dead.
The book has a sad end, but the story of his travels and Krakauer's incredible writing will inspire you to hit the road in Chris' footsteps undoubtedly. I know it did for me. This is one of my favorite books ever written.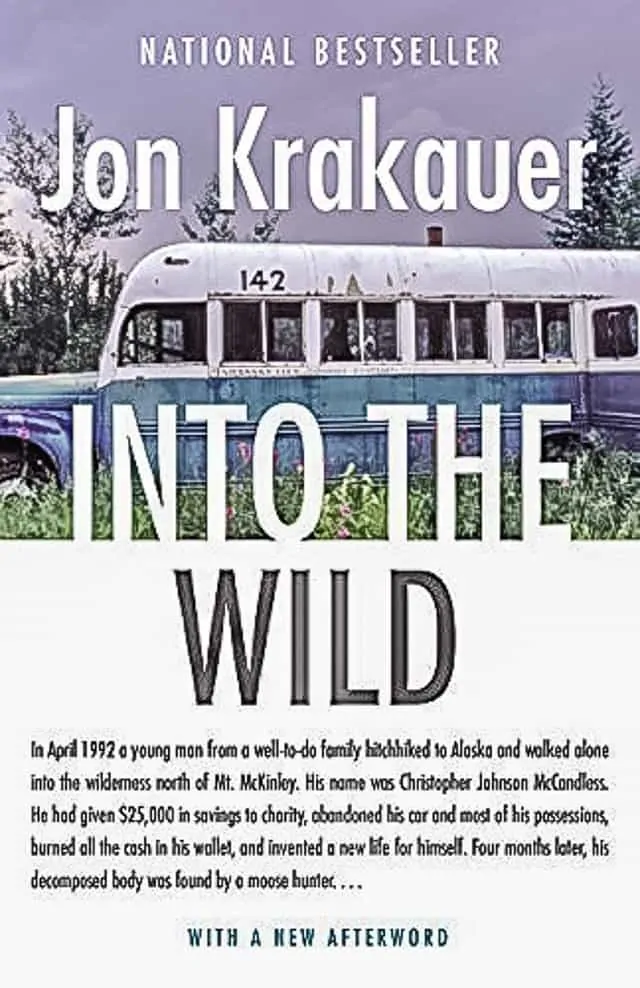 The Lost Continent by Bill Bryson
Bill Bryson is one of the best travel writers out there, able to turn the simplest or seemingly boring concepts into insightful, interesting, and often humorous reads.
After living abroad in the United Kingdom for many years, Bryson sets out to rediscover America by visiting its small towns.
Bryson's book about hiking the Appalachian Trail, A Walk in the Woods , is still one of my favorites.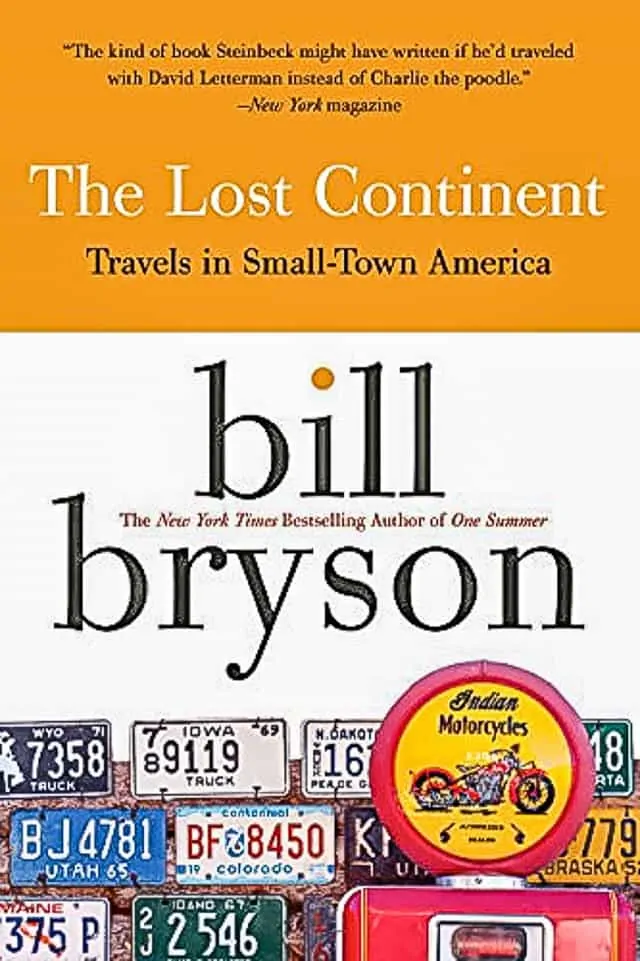 Drive Nacho Drive by Brad Van Orden
Drive Nacho Drive tells the story of Brad and his wife Sheena quitting their jobs, giving up the American Dream and driving south in their old beat-up Volkswagon Van named Nacho.
The road takes them through all of Central America, past the Darien Gap to South America and finally to the "end of the earth" in Patagonia where the Pan-American Highway finally ends.
A pretty incredible read that might just inspire you to think about taking your road trip internationally ( like we did ).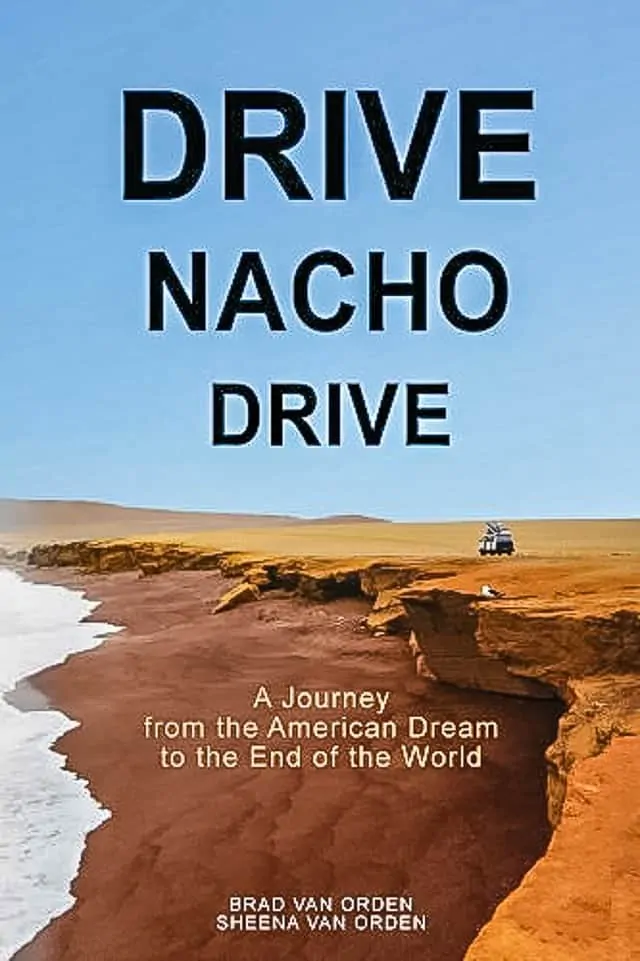 The Cruise of the Rolling Junk by F. Scott Fitzgerald
Another of America's finest authors sets out on the open road, this time F. Scott Fitzgerald of Great Gatsby fame, who sets out with his wife Zelda on a drive from Connecticut to Alabama.
These serialized articles compiled into a book of their journey in a dilapidated car (the rolling junk) and tell the story of a younger America.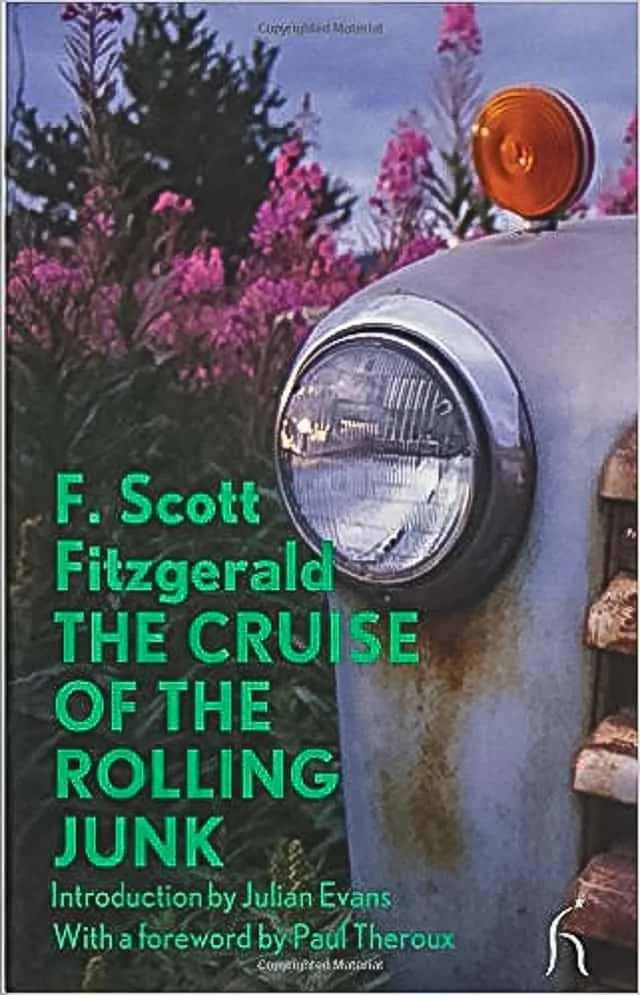 Killing Yourself to Live by Chuck Klosterman
Chuck Klosterman set out on a road trip exploring the deaths of famous musicians across America.
He covered nearly 7,000 miles as he visited the place where Buddy Holly's plane crashed, where Kurt Cobain committed suicide, or Jeff Buckley drowned in a river.
An interesting basis for a road trip book, for sure, especially if you love music.
Fear and Loathing in Las Vegas by Hunter S. Thompson
A wild and drug-fueled road trip to Las Vegas by the one and only Hunter S. Thompson.
The book, beyond the manic drug-addled scenery, paints a different picture of Las Vegas, one that had not yet been taken over by the larger than life hotels and commercialization of the Strip.
Side Note: While Vegas isn't necessarily my favorite place it is a great place to base yourself for some epic road trips from Las Vegas .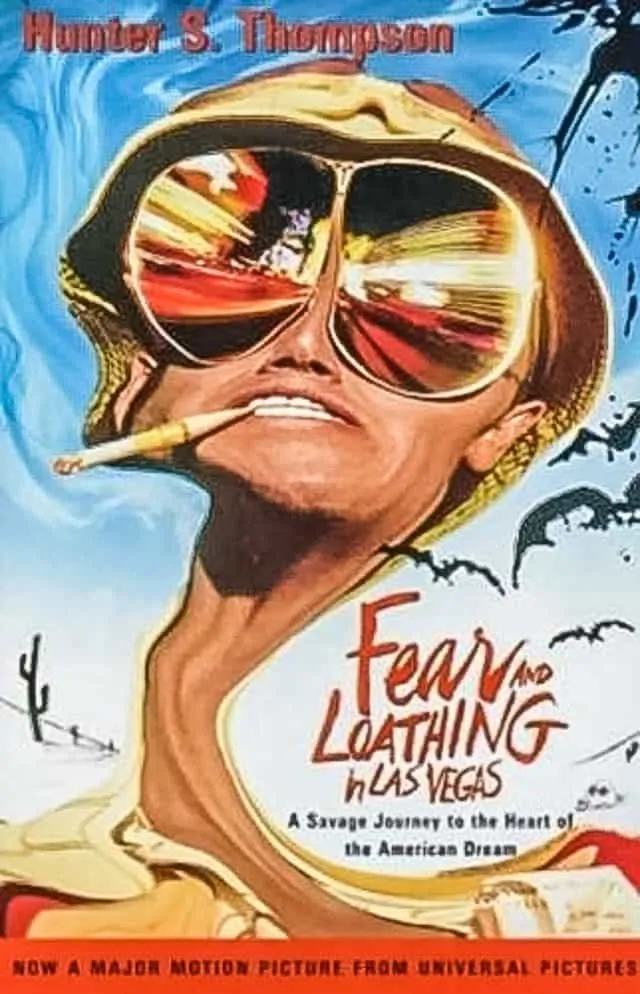 American Nomads by Richard Grant
Richard Grant spent more than 15 years wandering the American West alongside the hobos, truckers, retirees, and hippies, documenting the lives of those who wander the American West.
Grant examines the myths and realities of the often romanticized open road, while also examining the sedentary nature of the American Dream.
He contrasts the stories of modern wanderers with the historical characters, the frontiersmen and conquistadors, who set loose upon this same landscape centuries ago.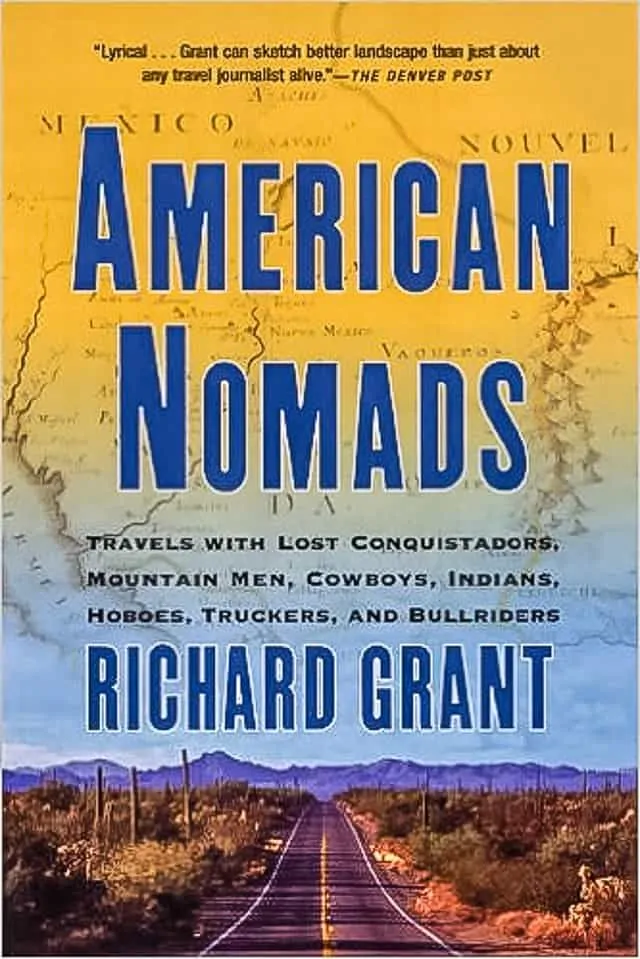 The Electric Kool-Aid Acid Test by Tom Wolfe
Neal Cassady, who also is featured prominently in Kerouac's On the Road, set out to drive Ken Kesey and the Merry Pranksters' bus across America in a psychedelic LSD-fueled mission that takes road "trip" to a whole new level.
The book offers a look into the hippy, counter-culture movement of the 1960s.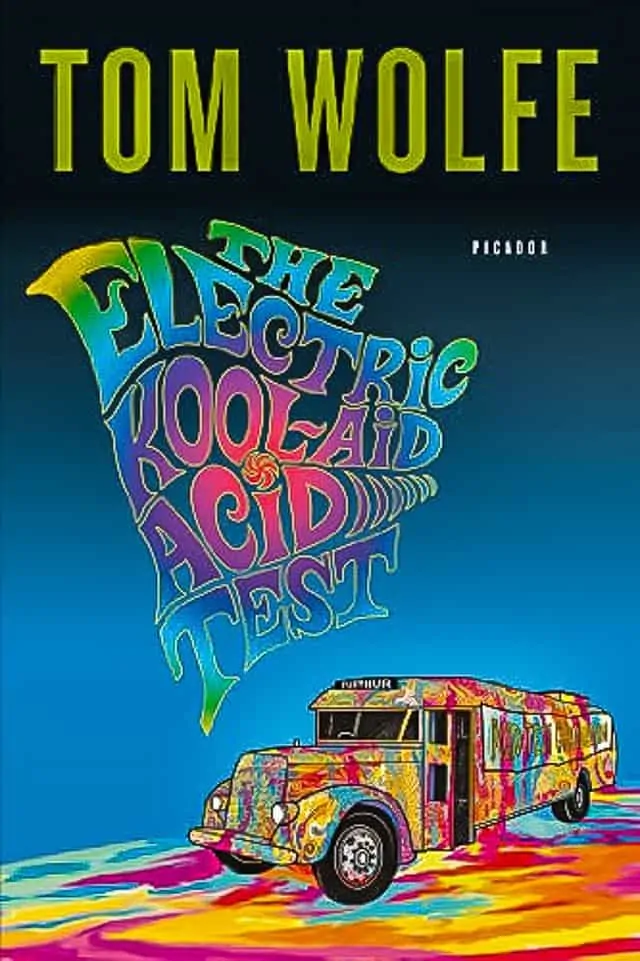 Jupiter's Travels by Ted Simon
Ted Simon spent an astonishing four years driving around the world on the back of a motorcycle in the late 70s. I actually had the chance to meet Ted at the Overland Expo .
He set out from London for more than 63,000 miles through 45 countries in Africa, South America, Australia, Asia, before arriving back home.
An incredible journey in the days before cell phones and the internet, and all done solo with no support team or social media updates.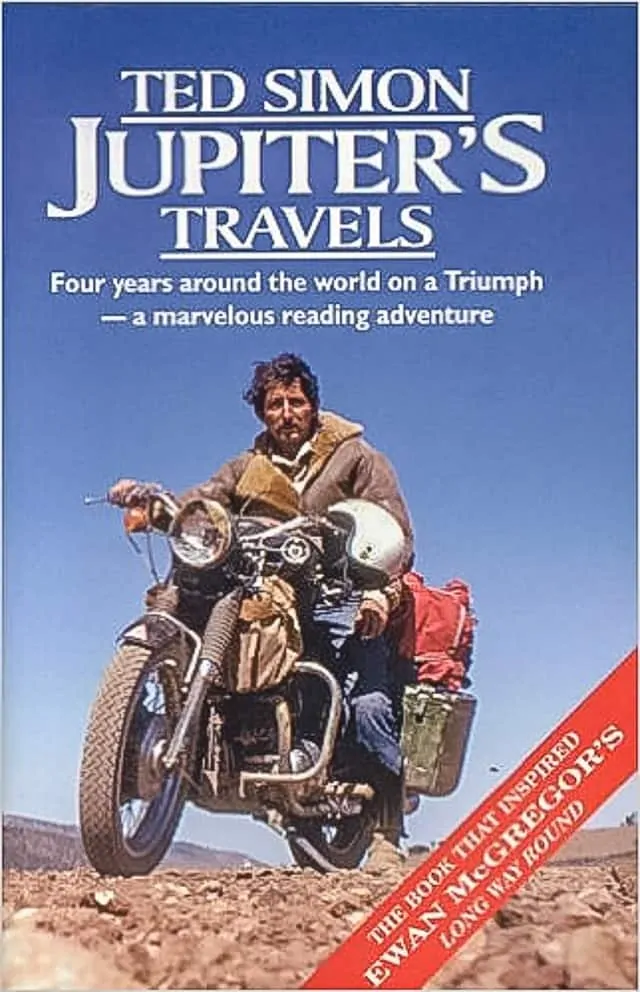 7 More Reader Suggestions for Best Road Trip Books
I reached out to friends, followers, and readers of this blog for a few of their favorite road trip books. Here's what they recommended.
Traveling Music by Neil Peart
The drummer for Rush explores the inextricable link between road trips and music, how music is the soundtrack to our lives, by telling autobiographical stories based on music from a solo road trip.
Road Scholar by Andrew Codrescu
The Romanian-born writer sets out in the shadows of Kerouac as he discovers America behind the wheel.
One for the Road by Tony Horowitz
Tony set off on a 7,000-mile adventure through the Australian Outback.
Roads: Driving America's Great Highways by Larry McMurtry
Larry has written an homage to the road itself, where the route is the destination and not just a means.
Catfish and Mandala by Andrew X. Pham
A journey by bicycle through Mexico, Japan and on to Vietnam as Andrew (born in Vietnam but raised in California) travels he also confronts issues of cultural identity, immigration, and more.
Ghost Rider by Neil Peart
Another book by the drummer from Rush, this time Neil hits the road soon after losing his wife and daughter within a year of one another.
A Walk Across America by Peter Jenkins
More than 25 years ago Peter set out to walk from New York to New Orleans in the company of his trusty dog, not quite a traditional road trip, but definitely in the same spirit.
What road trip books would you add to this list? Sound off in the comments below.
The Road Always Leads West
Of course, I'd be remiss not to mention that you check out my book The Road Always Leads West if you love a good road trip story… 🙂
More Book Recommendations
26 Books to Inspire Your Next Epic Summer Road Trip from Buzzfeed
The Obsessively Detailed Map of American Literature's Most Epic Road Trips
Books to Inspire the Ultimate American Road Trip
The 9 Best Road Trip Books from Adventure Journal
Road Trip! 10 Books About Cross-Country Adventures
10 Must-Read Travel Books from Desk to Dirtbag
Tips to Book Your Trip Now & Save Money
Book Your Flight Book a cheap flight with Momondo , they're my favorite search engine. Or better yet, start travel hacking so you can fly for free. Another great search engine is Skyscanner .
Book Your Accommodation Book cheap accommodation in advance. For hostels I recommend HostelWorld , for hotels I use Booking.com or Hotels.com , and for apartments or longer stays, I use Airbnb . I like to check reviews on TripAdvisor prior to reserving.
Don't Forget Travel Insurance This is easy to overlook but SO important. It will help protect yourself from illness, injury, and theft while traveling. VERY important. And be sure to read my article about international travel insurance for more details
SafetyWing (best for digital nomads)
World Nomads (most comprehensive)
Looking for the Best Companies to Save Money With? Check out my budget travel resources page for the best companies to use when traveling. I list all the ones I use and recommend to save money when I'm on the road.
Did you enjoy this article about the best road trip books? Please take a minute to share this article on Facebook, Twitter, or Pinterest. Thanks!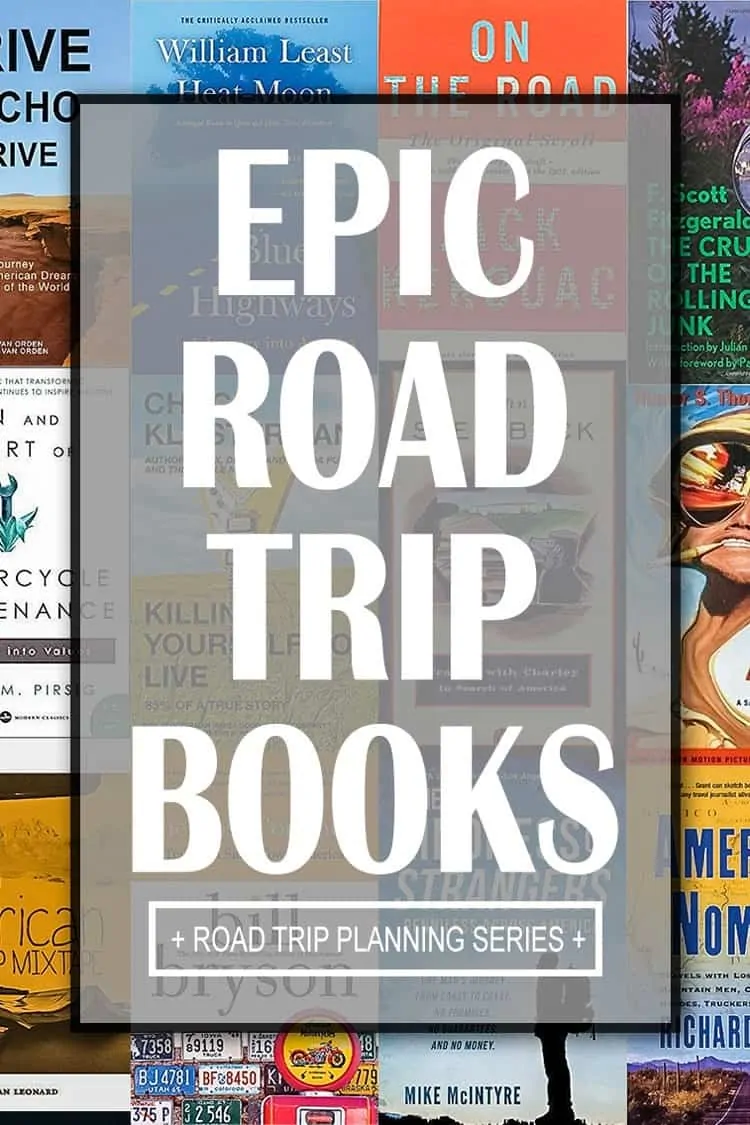 Latest posts by Ryan ( see all )
Kazakhstan Food: Exploring Some of its Most Delicious Dishes - August 7, 2023
A Self-Guided Tour of Kennedy Space Center: 1-Day Itinerary - August 2, 2022
Fairfield by Marriott Medellin Sabaneta: Affordable and Upscale - July 25, 2022
One of the Coolest Places to Stay in Clarksdale MS: Travelers Hotel - June 14, 2022
Space 220 Restaurant: Out-of-This-World Dining at Disney's EPCOT - May 31, 2022

Hilarious story and travelogue about fulfilling a foolish bar bet – Round Ireland with a Fridge by Tony Hawks
Great list. Could suggest a fictional road trip list: The Road – McCullers Grapes of Wrath – Steinbeck Cold Mountain – can't remember
I am sure you have more. Steve
Wow. All books written by white men. Would love to see more diverse voices.
Please feel free to contribute any non-white men voices, I'm always looking for cool new road trip reads!
Like Nomadland by Jessica Bruder.
Oh yeah, Nomadland has been on my list to check out… Thanks for the reminder.
William Least Heat-Moon is native American. I would also add River-Horse by him as well.
The road narrative has historically been a white male thing. There aren't a ton of other voices. I would recommend Valeria Luiselli, The Lost Children Archive. She does an admirable job Paying homage to previous road works. I loved it.
Thanks for the list. I read a lot while travelling. It's very meditative and relaxing for me. A few of these I have read, but I plan on adding to my list with a few of these books. I always use my kindle too, as it's much lighter and holds thousands of books.
Leave a Reply Cancel reply
Your email address will not be published. Required fields are marked *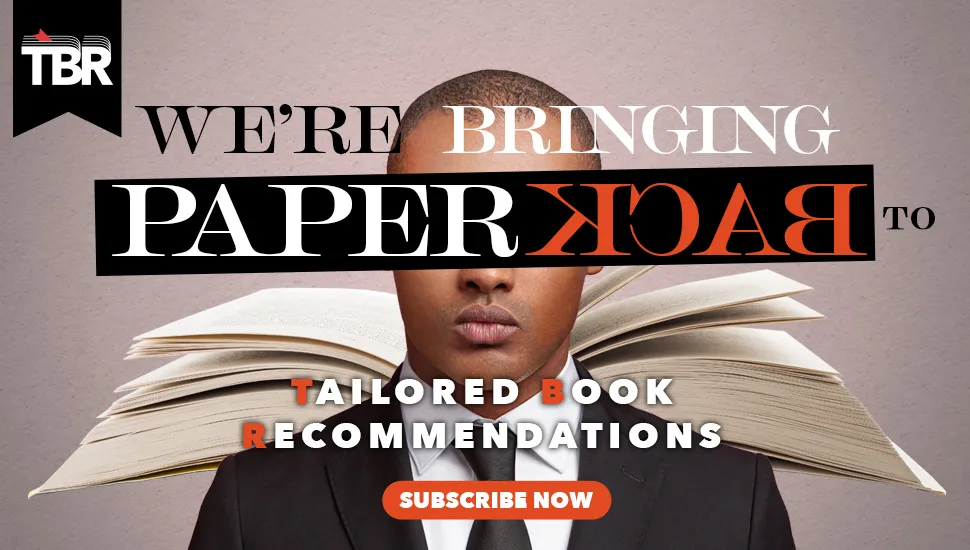 10 Thought-Provoking Road Trip Books
Anne Mai Yee Jansen
Anne Mai Yee Jansen is a literature and ethnic studies professor and a lifelong story addict. She exists on a steady diet of books and hot chocolate, with a heaping side of travel whenever possible. Originally hailing from the sun and sandstone of southern California, she currently resides with her partner, offspring, and feline companion in the sleepy mountains of western North Carolina.
View All posts by Anne Mai Yee Jansen
The road novel is often described as a quintessentially U.S. American genre. In an interview about the road trip narrative , historian Allen Pietrobon traces it as far back as wagon trains and even George Washington. From Jack Kerouac's On the Road to John Steinbeck's Travels With Charley: In Search of America , white male authors have been writing road novels since the advent of the highway. But what about writers of color, women, and LGBTQ+ writers?
As Pietrobon points out, before the Civil Rights Act, road-tripping for people of color was perilous. I would argue that the hazards persist to this day. For instance, in Gretchen Soren's Driving While Black : African American Travel and the Road to Civil Rights and Candacy Taylor's Overground Railroad: The Green Book and the Roots of Black Travel in America , the authors take a critical look at the dangers of the road for Black Americans.
With this in mind, there are a ton of road novels that depart from the tradition of writers like Kerouac and Steinbeck. These contemporary road novels consider the ways a person's body influences how they are able to move across the roadways. They also encourage readers to think differently about the road novel as an American genre.
It's summertime, and the road beckons. The U.S. is tentatively opening back up, but there is still a lot of fear around flying with COVID-19 out there. Because of this, a lot of people are considering going on road trips. Before you hit the road, take a look at these books that engage the road novel genre (even while some of them are memoirs and others are genre mash-ups). They'll challenge you take a detour from Route 66 fantasies and think deeply about the asphalt arteries that link this country's vital points to one another.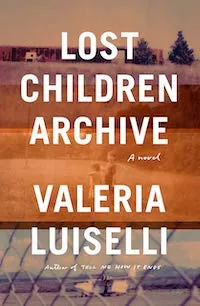 Lost Children Archive by Valeria Luiselli
As a family of four drives from New York to Arizona, their journey across the USA becomes intertwined with everything from a growing rift in the family to international immigration politics. The novel interweaves various ephemera — such as snapshots and song lyrics — with the story itself. Numerous reviewers have described Lost Children Archive as a great American novel, some even acknowledging it as a road narrative. Luiselli's masterful tale of family and nation is a fascinating and important road trip novel for our times.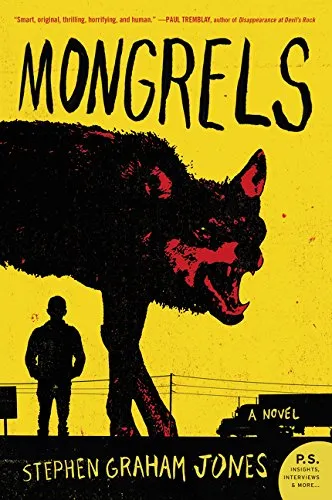 Mongrels by Stephen Graham Jones
Stephen Graham Jones' coming-of-age novel follows a family of werewolves as they traverse the southern United States. The unnamed protagonist learns everything from werewolf etiquette to the importance of not wearing spandex during a transformation, picking up bits of family history as he travels the highways with his aunt and uncle. Typical of Jones's work, Mongrels could be classified as a bildungsroman, horror, or even a dark comedy — and, of course, it is also a road novel. Regardless of how you shelve it, the book is unexpectedly tender in its treatment of adolescent insecurities and family loyalty.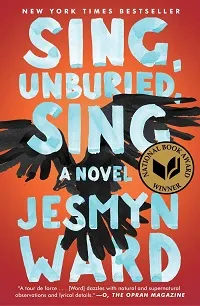 Sing, Unburied, Sing by Jesmyn Ward
Ward's National Book Award–winning novel is a haunted by racism. Sure, there are ghosts: two African American boys who were killed during their adolescent years — one murdered in a "hunting accident" and the other mercy-killed after a failed prison escape. But as the teenage protagonist, Jojo, and his troubled mother make the dangerous drive to pick up Jojo's father from prison, the perils of the road feature prominently. As the family attempts to navigate their way home, Ward's novel explores systemic racism while engaging the nefarious undercurrents of racism so often set aside in the conventional road novel.
The Wangs vs. The World by Jade Chang
"Charles Wang was mad at America. Actually, Charles Wang was mad at history." So begins Chang's humorous exploration of family, finances, and failure. The Wangs vs. the World follows the Wang family as they drive their one remaining car (the only one that wasn't repossessed) from Los Angeles to New York in the wake of the financial crisis. The novel's first sentence hints at the wry humor to follow; its second sentence belies the novel's interest in the larger context of global capitalism and immigration. It's a thought-provoking book masquerading as a light summer read, and it's worth every page.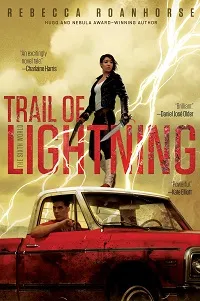 Trail of Lightning by Rebecca Roanhorse
What better genre mash-up than road novel and YA post-apocalyptic fantasy? While there has been some controversy surrounding Roanhorse's (Ohkay Owinge Pueblo) use of Diné mythologies, Trail of Lightning is a suspenseful page-turner of a novel. The world has been rocked by natural disaster, and 16-year-old Maggie Hoskie's latent powers reveal themselves after her grandmother's murder. As she travels the roads of the crumbling U.S. hunting for the monsters (literally) that killed her grandmother, Maggie's journey becomes far more than a simple revenge tale. Fair warning: this is the first book in a series that hasn't yet been completed.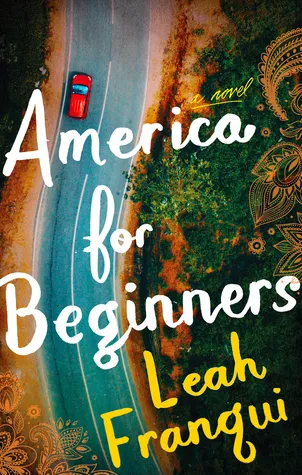 America for Beginners by Leah Franqui
When Pival Sengupta leaves Kolkata to embark upon a cross-country road trip from New York City to California, she is motivated by more than a thirst for travel. Instead, she is searching for her son, who came out to his parents a year before he disappeared. Pival's husband told her their son was dead, but her trip is borne of her refusal to believe he is truly dead and her desire to understand. As her road trip grants her a deeper understanding of the United States, Pival also gains insights into herself and her son. This moving novel is told with a combination of humor and beauty.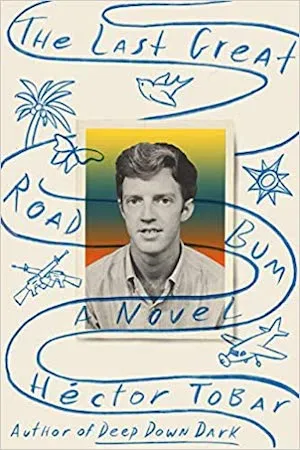 The Last Great Road Bum: A Novel by Héctor Tobar
Héctor Tobar's novel blurs the lines between fact and fiction. He takes real-life writer Joe Sanderson's papers documenting his journeys across the USA — and, more broadly, the world — as the foundation for a novel about Sanderson's travels. Interestingly, at the heart of the novel lies an investigation of the privilege that has historically been so central to the beat generation and to "classic" U.S. American literature more broadly. Tobar, who is an award-winning novelist and journalist, sifted through Sanderson's personal papers for over a decade in order to write this novel. It's a freewheeling travelogue on the one hand, and a thoughtful exploration of masculinity, race, and the literary world on the other.
Between Two Kingdoms: A Memoir of a Life Interrupted by Suleika Jaouad
Suleika Jaouad was diagnosed with leukemia in her early 20s and spend nearly four years surviving an array of treatment options. Between Two Kingdoms chronicles what happened after those years as Jaouad took to the roads in search of the life she'd been forced to put on hold. This memoir follows her as she seeks out people who corresponded with her during her treatments, tracing her journeys on the road alongside her journey toward coming alive again.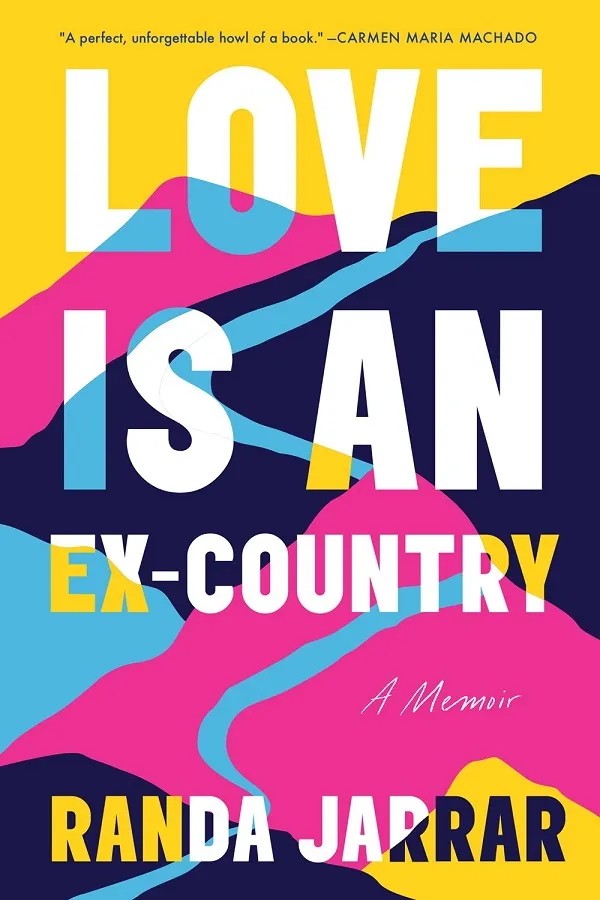 Love is an Ex-Country by Randa Jarrar
Randa Jarrar is a queer Arab American Muslim woman who is also a performer and comedienne. This collection of essays is told in a poetic and irreverent style. Taking the body as the lens through which to explore a host of issues ranging from joy to race to sexuality, Love is an Ex-Country is a flat-out good read. It is about a literal road trip across U.S. America, but it's about so much more. Not only does Jarrar write with a fearless honesty, but there's also an urgency and timeliness to this book that makes it incredibly compelling.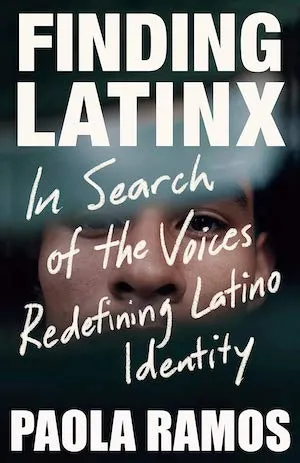 Finding Latinx: In Search of the Voices Redefining Latino Identity by Paola Ramos
Paola Ramos's book on contemporary Latinx identity is organized by region (Southwest, South, Midwest and Northeast). Finding Latinx integrates detailed descriptions of place with interviews and striking photographs in its exploration of the various factors comprising "Latinx" identity. Unconventional, for sure, where the road narrative is concerned, but this book is a testament to the richness of individual experience and its integral role in cultural identity formation.
There's one more book I have to mention, even though it's specifically not a road novel. Mia Bay's Traveling Black: A Story of Race and Resistance is a powerful collection of essays exploring what it means to travel globally as a Black woman.
If you're craving more books about the road, here are some suggestions that should get you rolling on your readerly journey.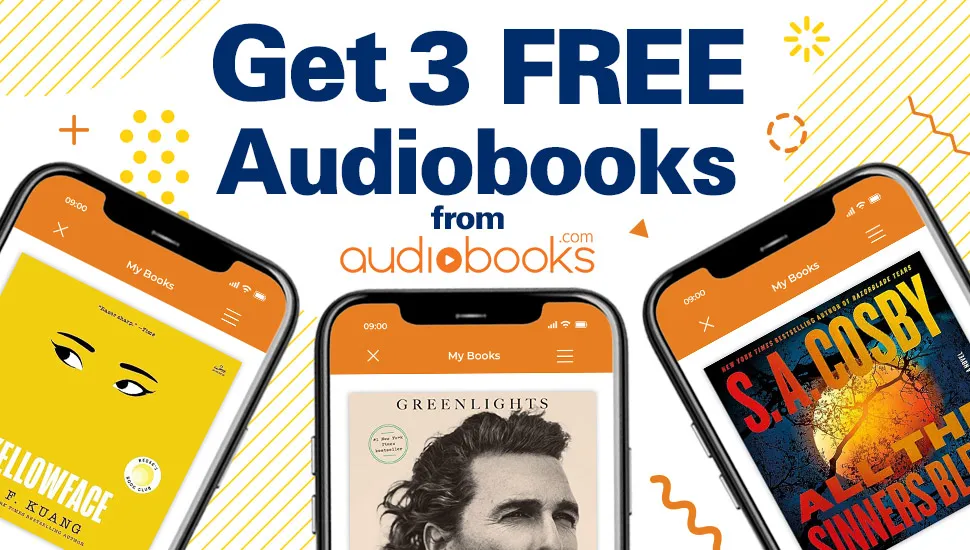 You Might Also Like
Discussions
Reading Challenge
Kindle Notes & Highlights
Favorite genres
Friends' recommendations
Account settings
Road Trip and Travel Books
Welcome back. Just a moment while we sign you in to your Goodreads account.
You are using an outdated browser. Please upgrade your browser to improve your experience and security.
Road Travel
Explore more, bestsellers.
from $20.19
from $10.49
from $17.99
from $21.89
from $12.69
from $10.89
Food, Lodging & Transportation
Out of Stock
Food, Lodging & Transportation Books
from $16.65
from $12.29
from $20.99
from $10.59
from $17.45
from $42.09
from $10.19
U.S. Travel Books
from $16.19
from $20.89
from $15.49
The common theme among these books is road travel, with a focus on exploring scenic backroads and historic routes in various regions of the United States and other countries. Many of these books provide detailed guides for planning road trips, including recommendations for attractions, landmarks, and food. Some books also feature personal travel accounts or memoirs of famous motorcycle journeys. Additionally, there are guidebooks for RV travel and camping, as well as books that explore the history and culture of America's highways.
Popular Categories
Teen and Young Adult
Literature & Fiction
Mystery & Thriller
Sci-fi & Fantasy
Large Print Books
Rare & Collectible Books
ShareBookLove
Educator Benefits
Librarian Benefits
e-Gift Cards
View Mobile Site
Shopping Cart
Order History
Partnerships
Library Program
Help & Support
Shipping Costs
Return Policy
Website Suggestions
Our Purpose
Social Responsibility
Testimonials

Bookworm Era
Don't Be a Bore: 15 Books That Will Get You Excited to Hit the Road
Posted: November 13, 2023 | Last updated: November 13, 2023
Books have a magical ability to transport us to far-off lands and ignite a passion for travel. Whether through the vivid descriptions of exotic landscapes or the adventures of intrepid characters, these 20 books have left readers yearning to explore the world beyond their doorstep.
"Eat, Pray, Love" by Elizabeth Gilbert
This bestselling memoir chronicles Gilbert's journey through Italy, India, and Indonesia, evoking a deep wanderlust in readers. As she savors pasta in Rome, meditates in an Indian ashram, and finds love in Bali, readers find themselves yearning for their own transformative journeys.
"The Alchemist" by Paulo Coelho
Coelho's novel is a journey in itself, following Santiago, a shepherd, as he embarks on a quest to find a treasure. Along the way, he encounters a series of characters and places that inspire readers to follow their own dreams, no matter where they may lead.
"Into the Wild" by Jon Krakauer
This gripping true story recounts the life and travels of Christopher McCandless, who ventured into the Alaskan wilderness to seek adventure and meaning. McCandless's daring spirit and the raw beauty of the Alaskan landscape compel readers to contemplate their own untamed aspirations.
"Wild" by Cheryl Strayed
Strayed's memoir details her solo trek along the Pacific Crest Trail, a journey of self-discovery and healing. As readers traverse the rugged terrains with her, they're inspired to seek their own paths of introspection and adventure, wherever they may lie.
"Shantaram" by Gregory David Roberts
Set in the bustling streets of Mumbai, this novel follows the adventures of an escaped Australian convict. Through its vibrant portrayal of India's diverse culture, readers are captivated by the idea of immersing themselves in a world so richly different from their own.
"The Beach" by Alex Garland
Garland's novel paints a beguiling picture of a hidden paradise in Thailand, drawing readers into the allure of discovering their own uncharted beaches and secret sanctuaries.
"Under the Tuscan Sun" by Frances Mayes
Mayes's memoir chronicles her impulsive purchase of a villa in Tuscany, Italy. Her vivid descriptions of the lush landscapes and the warmth of the local community awaken a desire in readers to experience the enchantment of Italy for themselves.
"In a Sunburned Country" by Bill Bryson
In this travelogue, Bryson takes readers on a rollicking journey through Australia, sharing both the extraordinary beauty and peculiarities of the continent. His infectious curiosity encourages readers to embrace the thrill of exploration, no matter how far from home.
"The Geography of Bliss" by Eric Weiner
Weiner's book explores the pursuit of happiness across various countries, offering insightful and often humorous observations. Readers are inspired to embark on their own quests for joy, seeking out the unique cultures and landscapes that resonate with their hearts.
"Tracks" by Robyn Davidson
This memoir recounts Davidson's audacious trek across the Australian Outback with her four camels and dog. Her determination to forge a deep connection with the land and its indigenous people encourages readers to contemplate their own wilderness adventures.
"The Secret Garden" by Frances Hodgson Burnett
Set in the moors of England, this classic novel transports readers to the enchanting world of a hidden garden. The story's depiction of the transformative power of nature inspires a longing for exploration and the discovery of hidden gems in the world.
"On the Road" by Jack Kerouac
Kerouac's iconic novel captures the spirit of the Beat Generation's road trips across America. The tale of Sal and Dean's spontaneous journeys incites a desire for the freedom and exhilaration that come from hitting the open road.
"A Year in Provence" by Peter Mayle
Mayle's memoir invites readers to join him on a year-long adventure in the idyllic region of Provence, France. His vivid descriptions of the countryside, delectable cuisine, and charming locals evoke a yearning to immerse oneself in the romance of rural France.
"Into Thin Air" by Jon Krakauer
Krakauer's harrowing account of a tragic Everest expedition transports readers to the treacherous heights of the world's tallest peak. While the risks are daunting, the allure of conquering such a formidable challenge resonates deeply with those who yearn for their own lofty aspirations.
"The Hitchhiker's Guide to the Galaxy" by Douglas Adams
In this comedic science fiction series, Arthur Dent embarks on a wild interstellar adventure. While the premise is fantastical, it sparks a whimsical curiosity in readers to explore the vastness of the universe, even if only through their imaginations.
Don't Let Your Child Be A Dummy: 15 Reasons To Read To Them Nightly!
Don't Let Your Child Be A Dummy: 15 Reasons To Read To Them Nightly! – Reading with your child is not just a bonding activity, but it's also a gift that keeps on giving….
15 Banned Picture Books You Might Remember From Your Childhood
15 Banned Picture Books You Might Remember From Your Childhood – Children's books are meant to entertain, educate, and inspire young minds. However, some have faced bans and controversies due…
Was Dr. Seuss Racist? 7 Dr. Seuss Books That Clearly Display Racism
Was Dr. Seuss Racist? 7 Dr. Seuss Books That Clearly Display Racism – Dr. Seuss is known and beloved for his whimsical stories and colorful characters. However, some of his works have…
The Most Addictive Book Series: 15 Series That Will Make You Forget About Everything Else In Life
The Most Addictive Book Series: 15 Series That Will Make You Forget About Everything Else In Life We all know that feeling of getting lost in a book series, unable to put it down until we've devoured…
Boomer Battle: 15 Books Boomers Love And Younger Generations Hate
Boomer Battle: 15 Books Boomers Love And Younger Generations Hate – Every generation has its own taste in literature, and what resonates with one may not strike a chord with…
More for You
Judge Chutkan Just Shut Down Trump's 'Mischief'—Ex-Prosecutor
A new COVID variant, HV.1, is now dominant. These are its most common symptoms
Three potential landing spots for Patriots HC Bill Belichick
Winter Storm Warning Snow Totals Depend On Where You Live
IRS Increases Gift and Estate Tax Exempt Limits — Here's How Much You Can Give Without Paying
Tower block at risk of collapse as residents told to evacuate immediately
Supreme Court Delivers Blow to Vaccine Skeptics
Here's why people aren't buying EVs in spite of price cuts and tax breaks.
This Is the No. 1 City People Want to Move to in the U.S.
These Inviting Colors Will Make You Want to Paint Your Bedroom Right Now
Forget the gloom of the 1970s—UBS thinks the U.S. economy is headed back to a Clinton-like era of the bustling 1990s
25 "TikTok Made Me Buy It" Home Gadgets That Are Totally Worth It
Nuclear Attack Worst-Case Scenario Would See 90% of Americans Wiped Out
2 indicted for separate threats to judges, DOJ says
Female pool player Lynne Pinches refuses to play transgender opponent and walks off
Battlefield volleyball finds heroes aplenty to reach Va. Class 6 title game
13 warning signs that you should avoid a hotel and stay elsewhere
50 Christmas Decorating Ideas for the Happiest Holiday
Republicans 'deeply embarrassing' day on Capitol Hill
'Panicked' Russia Pulls Warships From Crimea: Report
10 Scenic Texas Road Trips That Should Be On Your Bucket List
Embark on unforgettable journeys with these 10 scenic Texas road trips. Explore diverse landscapes and create bucket-list memories on the open road.
Take a scenic 154-mile drive through rolling hills and pink granite domes in the Texas Hill Country, passing charming towns along the way.
Travel from Dallas to Galveston for a beachy Gulf Coast road trip, exploring cultural attractions like Buffalo Bayou Park and Moody Mansion.
Experience the peaceful and scenic 120-mile Bluewater Highway to Galveston, passing coastal bayous and fishing villages along the way.
With its sprawling deserts, hill country, pine forests, and gulf coast beaches, Texas offers some of the most scenic and diverse road trip routes in the South and the entire United States. From panoramic desert vistas to stunning mountain ranges and coastal drives to winding riverside routes, Texas offers ideal road trip terrain. Many wind through national and state parks to protect the state's natural beauty. Others travel back in time along historical routes. Travelers will traverse endless expanses of West Texas, beach towns lining the Gulf Coast, Hill Country vineyards, and more. Here are 10 scenic Texas road trips that should be on your bucket list.
10 Road Trip From Mineral Wells To Marble Falls
This 154-mile texas hill country drive showcases rolling hills, pink granite domes, and the brazos river.
This scenic 154-mile drive through the scenic Texas Hill Country region showcases rolling green hills, massive pink granite domes, and the clear waters of the Brazos River. Departing the town of Mineral Wells, the route winds through pastoral countryside dotted with livestock, old barns, and charming farmhouses on its way to Granbury on the shores of Lake Granbury. Stop and wander around picturesque Granbury Square, filled with shops, restaurants, and historic buildings, before continuing on to the massive granite Pink Dome Wilderness Area. These huge pink granite dome structures rising from the green landscape are a stunning geological sight. Further along, cross the Brazos River en route to Marble Falls, a lively Hill Country town known for wineries, art galleries, festivals, and many charming things visitors can do in springtime .
Distance : 154 miles
Time to Drive: 3 hours 32 mins
Top Attractions: Granbury Square , Lake Marble Falls
Most Scenic Stops: Pink Dome Wilderness Area
Related: 10 Towns In Texas Hill Country To Add To Your Bucket List
9 Road Trip From Dallas To Galveston
Embark on a 288-mile gulf coast road trip, with stops at buffalo bayou park and moody mansion.
This easy 4-hour drive departs the big city of Dallas for island time on the Gulf Coast. Travelers can enjoy some of the free things in Dallas before departing, like touring the Dallas Museum Of Art . Follow Interstate 45 South as it crosses through open coastal prairies blanketed in bluebonnets in spring on its way to Galveston. Make a stop in Houston to explore the historic old town area of Buffalo Bayou, which is filled with unique shops, restaurants, and colorful street art. After grabbing a tasty bite, travelers can continue with their trip down the coast to the island city of Galveston.
Distance: 288 miles
Time to Drive : 4 hours 39 mins
Top Attractions: Strand District , Moody Mansion
Most Scenic Stops: Buffalo Bayou Park , Stewart Beach
Related: Road Trip Texas: What To Know About Driving From Austin To Dallas
8 Bluewater Highway
The peaceful 120-mile bluewater highway to galveston passes coastal bayous and lagoons along the intracoastal waterway.
The Bluewater Highway travels alongside the Intracoastal Waterway through marshy coastal bayous on its route from Palacios to Galveston. This is a peaceful, scenic detour off the busy highways. Travelers can spot a variety of coastal birds like great blue herons, pelicans, and egrets as they pass small waterfront towns and cross over salty lagoons and coastal lakes. Stop at public fishing piers and scenic pullouts to photograph fishing boats and those graceful birds in their natural habitat. Travelers should make sure to savor fresh gulf seafood straight from the docks in fishing villages and relax at a waterfront inn before ending their trip in beachy Galveston.
Distance: 120 miles
Time to Drive: 2 hours 52 mins
Top Attractions: Anahuac National Wildlife Refuge , Smith Point
Most Scenic Stops: Big Boggy National Wildlife Refuge
7 Ross Maxwell Scenic Drive
This 30-mile big bend drive offers stunning views of the chisos mountains and santa elena canyon in an underrated national park.
Winding through the spectacular landscapes of Big Bend National Park, America's most underrated National Park , this desert drive offers stunning views of the Chisos Mountains and Santa Elena Canyon. Travelers can depart the Chisos Basin, surrounded by rocky peaks and home to some of the park's best hiking trails, and watch as the craggy limestone peaks of the Chisos Mountains loom ever larger outside their window. Stop at scenic pullouts like Mule Ear Spring Overlook for panoramic views before reaching Santa Elena Canyon , a towering slit carved through sheer limestone cliffs by the Rio Grande River . At the end of the drive, take a short walk into the canyon along the Santa Elena Canyon Trail to view the massive 1,500-foot tall rock walls up close and see the emerald green Rio Grande passing through.
Distance: 30 miles
Time to Drive: 54 mins
Top Attractions : Santa Elena Canyon , Chisos Mountains
Most Scenic Stops: Mule Ear Spring Overlook
6 Big Bend National Park
Epic mountain and canyon scenery await on this massive 300-mile loop through the heart of remote west texas.
Big Bend National Park is seven hours from San Antonio and a six-hour drive from El Paso. Epic mountain and desert scenery await around a 300-mile drive through the heart of Big Bend National Park in far West Texas. Along the route, gaze up in awe at the steep 1,500-foot walls of Santa Elena Canyon and unique volcanic rock balance formations like Elephant Tusk and the Pinnacle. Make sure to stop and hike into oak and juniper-lined canyons like Grapevine Canyon to view its 100-foot waterfall before cooling off with a refreshing dip in the emerald waters of the Rio Grande. As the road winds on through the Chisos Mountains, admire the domed caprock peaks and the jagged reddish cliffs of the Rosillos Mountains. With stunning natural scenery around every corner, from massive canyons to forested high country, this is undoubtedly one of the most scenic drives in all of Texas.
Distance : 336 miles
Time to Drive: 6 hours from El Paso , 7 hours from San Antonio
Top Attractions: Grapevine Canyon , Santa Elena Canyon
Most Scenic Stops: Sotol Vista Overlook
Related: These Two Towns Are The Closest to Big Bend National Park
5 Road Trip From Austin To San Antonio
Connect austin and san antonio, two of texas' most vibrant cities, on this 79-mile drive past the stunning hamilton pool.
Following sections of the historic El Camino Real trail used by Spanish explorers, this easy and scenic 79-mile trip connects two of Texas' most vibrant cities. Depart Austin, the funky and eclectic capital of Texas. Visitors can stop to hike the gorgeous Hamilton Pool Preserve, where they can swim in a pristine natural pool surrounded by limestone cliffs. Other highlights include strolling the charming old town square in New Braunfels and visiting historic German heritage sites like the Graf Haus.
Distance: 79.30 miles
Time to Drive : 1 hour 30 mins
Top Attractions: Hamilton Pool Preserve , San Antonio River Walk
Most Scenic Stops: Natural Bridge Caverns
4 Dallas-Fort Worth To Waco
Travel 113 miles from dallas to waco through rolling prairies and charming small towns like waxahachie and west.
Tracing sections of the old Chisholm Trail used by cowboys driving cattle to market, this scenic drive starts in the DFW Metroplex and passes through rolling open prairie, the Victorian architecture of Waxahachie, hills dotted with livestock, wildflowers in spring, and charming small towns. Travelers will meet all those scenic adventures on their way to Waco. Must-see stops include strolling through historic downtown Waxahachie and viewing the Depression-era murals at the Ellis County Courthouse depicting the area's history and heritage. Waco offers several things for travelers to do , including touring Magnolia Market, Chip and Joanna Gaines' home decor shop made famous by Fixer Upper, and learning about Texas history at the Texas Ranger Hall of Fame and Museum.
Distance: 113 miles
Time to Drive: 1 hour 16 minutes
Top Attractions: Magnolia Market , Texas Ranger Hall of Fame
Most Scenic Stops: Chalk Ridge Falls
3 San Antonio To South Padre Island
Depart historic san antonio for endless beaches and breezy south padre island on this 297-mile coastal road trip.
This scenic coastal road trip departs historic San Antonio, home to San Antonio Missions National Historical Park , for the sunny beaches and tropical breezes of South Padre Island. Stop to explore the seaside village of Rockport, known for its art galleries and fresh seafood. Further south, spend some time in Corpus Christi touring the massive USS Lexington aircraft carrier museum.
Distance : 297 miles
Time to Drive : 4 hours 26 mins
Top Attractions: Padre Island National Seashore , USS Lexington
Most Scenic Stops : Mustang Island State Park
Related: 10 Things To Buy In San Antonio If You're Visiting For The First Time
2 Texas Castles Road Trip
Tour texas hill country's castle attractions like stone castle, hangar hotel, and napa valley resort on this 242-mile fairytale drive.
Travelers can get their cameras ready for this route, traveling through the Texas Hill Country and visiting unique castle attractions and German-influenced towns. Start at Round Top's storybook Stone Castle, which was built purely as an art piece by an eccentric millionaire. Further along, stop in Luckenbach to see its historic old west dance hall before reaching Fredericksburg, which is home to some of the best vineyards . Here, travelers can tour the landmark Hangar Hotel , designed to resemble an old zeppelin hangar. Next up is the Celtic-inspired Driftwood Estate Winery & Vineyards, followed by the Bavarian-styled village of Gruene, settled by German farmers.
Distance : 242 miles
Time to Drive: 3 hours 46 mins
Top Attractions: Gruene Historic District
Most Scenic Stops: Hangar Hotel Stonehenge
1 Road Trip From Waco To Longview
This 174-mile trip from waco to longview explores busy interstates for quintessential small-town texas charm and scenery.
Traversing sections of rural Texas countryside characterized by gently rolling hills and open fields, this under-the-radar road trip departs Waco and journeys towards Longview in East Texas pine forest country. Stops include strolling around the charming historic town squares of Athens and Henderson, taking a refreshing dip in Lake Palestine, and touring elegant historic homes and museums highlighting the region's history and cultural heritage. Visitors will also find dinosaur tracks along the way! Explore beyond the busy interstates for a relaxing sampling of quintessential small-town Texas life.
Distance : 174 miles
Time to Drive: 3 hours
Top Attractions: Lake Athens , Lake Palestine
Most Scenic Stop s: Athens Town Square
Must-Read RV Books for Road Trip Inspiration
What To Expect From an RV Book
7 best rv books to read while on the road.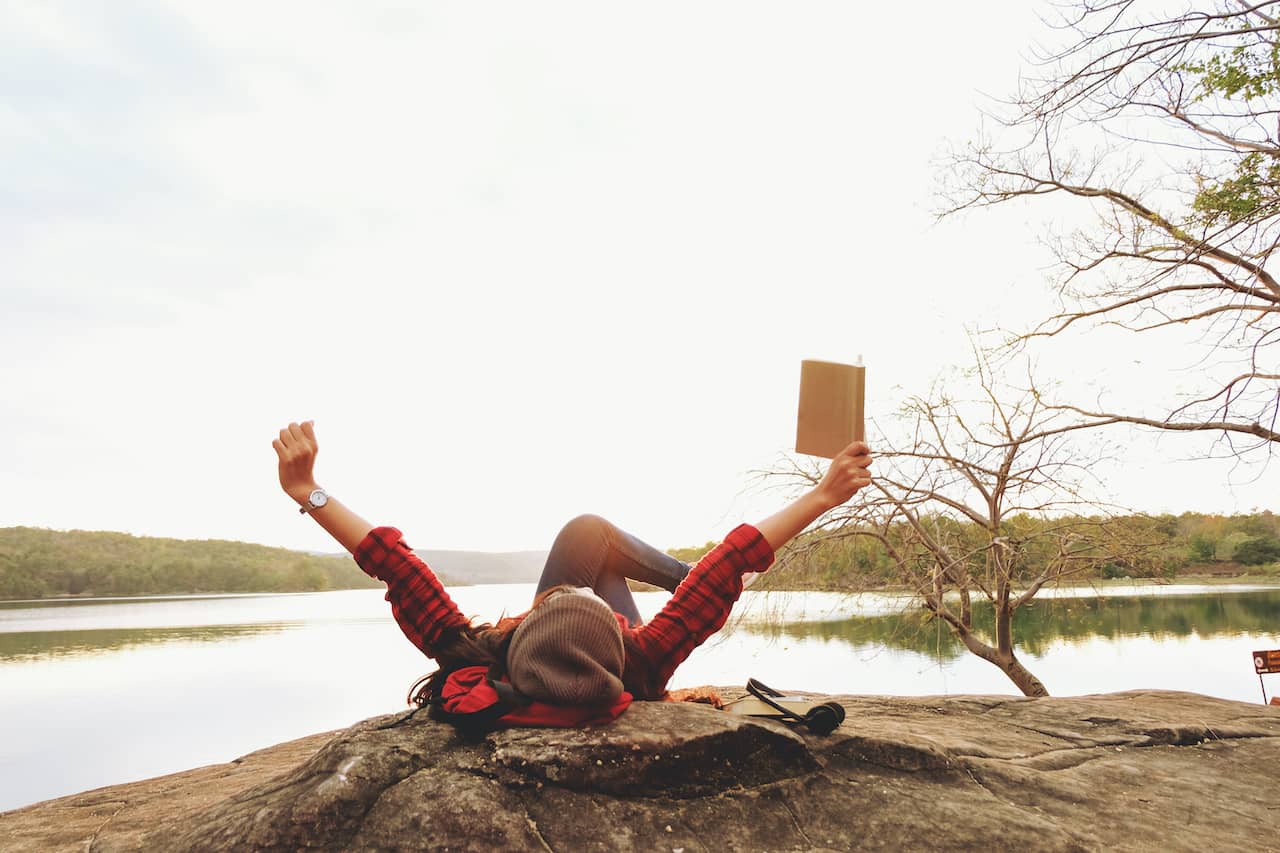 1. "The RV Book" by Mark Polk
2. "a beginner's guide to living in an rv" by alyssa padgett, 3. "50 states, 5,000 ideas: where to go, when to go, what to see, what to do" by national geographic and joe yogerst, 4. "rv cooking: best road trip recipes for rv living and campsite cooking" by louise davidson, 5. "the culture of vanlife" by the rolling home, 6. "live camp work: a beginner's guide to workamping" by sharee collier, 7. "rolling homes: handmade houses on wheels" by jane lidz, rv books make your rv travel extra interesting.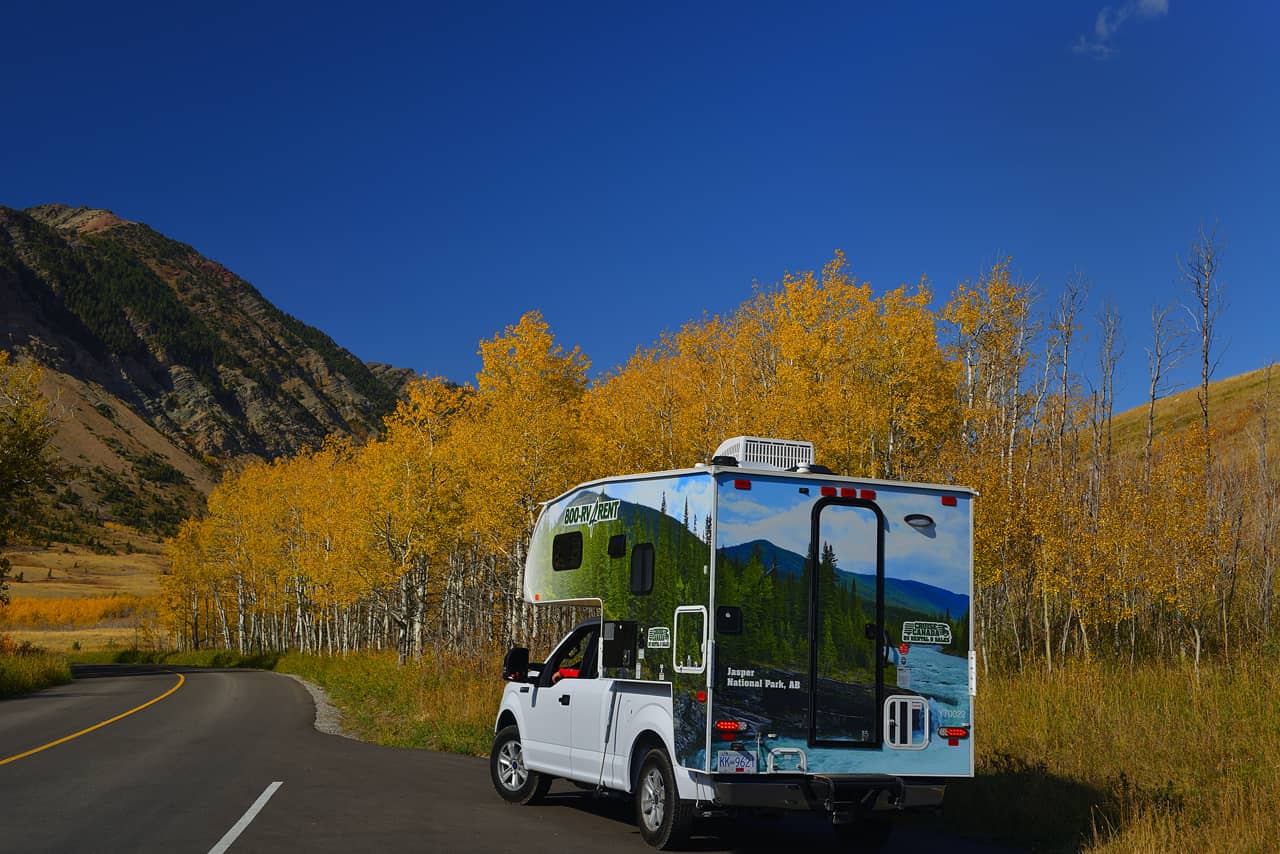 Camping Near The Yellowstone Dutton Ranch
How to get wi-fi for rvs: a quickstart guide, top camping in the delaware water gap, find your perfect rv to rent.
A traditional motorhome with the self-contained features you expect. This economical family unit is a traditional favorite for those who want the walk-through convenience of a motorhome.
Features And Amenities Include:
Air Conditioning
Fresh Water Toilet
Gas Cooktop
Towing Allowed
Pet Friendly
Refrigerator
A traditional motorhome with the self-contained features you expect, units in the USA even include a power generator. This economical family unit is a traditional favorite for those who want the walk-through convenience of a motorhome.
Our compact plus unit is a fully self-contained RV. The floorplan features a unique rear kitchen design with all the amenities of a larger unit. The compact RV is the ideal unit for two adults of any age and a dinette folding to an extra bed allows for a child. With 6.5 foot/2 meter ceilings and walk through convenience even tall campers can enjoy the compact plus RV.
Our compact unit is a fully self-contained RV. The floorplan features a unique rear kitchen design with all the amenities of a larger unit. The compact RV is the ideal unit for two adults of any age and a dinette folding to an extra bed allows for a child. With 6.5 foot/2 meter ceilings and walk through convenience even tall campers can enjoy the compact RV.
This custom built trailer provides the freedom to setup camp and use your own vehicle to get in and out of town.  It has all the amenities of a motorhome, but provides flexibility when you need it.
Compare All RVs

Rental Deals
Our Vehicles
Rental Options
Why Rent from Cruise America
Renter's Resources
One Way Rental Request
U.S. Inventory
Canadian Inventory
Why Buy from Cruise
Pre-Refurbished Specials
Buyer's Resources
RV Destinations
Share Your Adventure
Newsletter Signup
Our History
Join Our RV Rental Network
Travel Agent Program
Billing Department
Customer Relations Department
Reservations Department
RV Sales Department
Troubleshooting Videos
Accessibility
Privacy policy, browse our 118 locations.
2018 Primetime Emmy & James Beard Award Winner
R&K Insider
Join our newsletter to get exclusives on where our correspondents travel, what they eat, where they stay. Free to sign up.
A History of Moscow in 13 Dishes
Featured city guides.
Car Rentals
Airport Transfers
Attractions & Tours
Bundle & Save
Destinations
Trip.com Rewards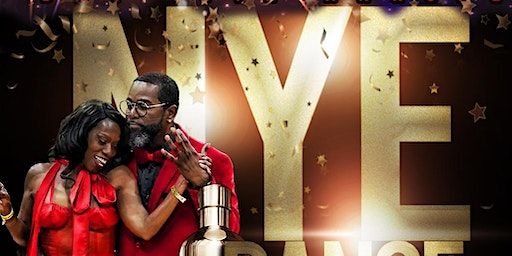 The DMV Annual New Year's Eve Dance Gala 2024
The DMV Annual New Year's Eve Dance Gala 2024 is a highly anticipated event that promises to create unforgettable memories for attendees. Taking place in Accokeek, Maryland, at the Accokeek FIREHOUSE on Livingston Road, this gala is set to be a night of elegance and celebration. Located at 16111 Livingston Road, Accokeek, MD 20607, the venue offers a stunning backdrop for the festivities. The event will commence on December 31, 2023, and continue into the early hours of January 1, 2024. Guests can expect a night filled with music, dancing, and entertainment, setting the stage for an incredible start to the new year. The DMV Annual New Year's Eve Dance Gala 2024 is the perfect opportunity to gather with friends, family, and loved ones to bid farewell to the old year and welcome the new one. With its prime location, luxurious ambiance, and exciting atmosphere, this gala is a must-attend event for those in the DMV area. Join us at the DMV Annual New Year's Eve Dance Gala 2024 in Accokeek, Maryland, and be a part of a memorable night that will leave a lasting impression. Don't miss out on this exclusive event that promises to be an unforgettable experience. Secure your spot now and celebrate the arrival of 2024 in style.
Provided by LayneQuinn | Published Nov 15, 2023
Are you interested in The DMV Annual New Year's Eve Dance Gala 2024?
More contents about livingston.
Customer Support
Service Guarantee
Website Feedback
About Trip.com
Terms & Conditions
Privacy Statement
About Trip.com Group
Other Services
Investor Relations
Affiliate Program
List My Hotel
Become a Supplier
Who'll decide about books for S.C. school library shelves?
COLUMBIA, S.C. (WRDW/WAGT) - Decisions about what books are on school library shelves across South Carolina could soon be under the control of leaders in Columbia.
It comes as conservative groups' challenges to school library books are growing nationwide, especially targeting materials with racial or LGBTQ-plus themes.
Right now, if someone thinks a school library book is inappropriate, they can file a complaint with the district and its school board.
If that person doesn't agree with their local school board's decision, that's generally the end of the conversation.
MORE FROM NEWS 12:
'Carolina Squat' ban goes into effect,; drivers to begin receiving citations
Marine surprises family with return home to Aiken County
Neighbors raise concerns about safety along Ascauga Lake Road
But proposed regulation would allow that person to appeal to the South Carolina Board of Education.
The state board would have final say over whether that book can be on shelves in the district where it was challenged – and in every other school library across South Carolina.
Because the state board's ruling would apply statewide.
This regulation outlines a two-prong test to determine whether materials are OK – they must be "educationally suitable and aligned with the purpose of South Carolina's instructional program" – state standards – and "age and developmentally appropriate."
The proposal says books are inappropriate if they include descriptions or depictions of sexual conduct – or those considered "obscene" or "indecent" under the law.
"Freedom to read does not mean freedom to give a child material that he or she is not prepared to process emotionally," said Kay Mein, a supporter of the proposed legislation.
But other parents and educators told state board members Tuesday that this would strip local school boards of their authority to determine what's in their schools – based on their own community standards.
"With all due respect, we do not want the state coming in and overriding what we've done locally," said Melinda Hendrickson, an opponent of the regulation. "We don't want the state taking over control of our local school board and our public libraries."
The state board advanced the proposal Tuesday but didn't vote on whether it'll actually adopt it.
That's scheduled for early next year, when there will also be an opportunity for public comment.
Copyright 2023 WRDW/WAGT. All rights reserved.
Escapee's capture in Augusta leaves mark on neighborhood
Principal to return after stepping down at Stevens Creek Elementary School
New details emerge on wanted man caught in Aiken County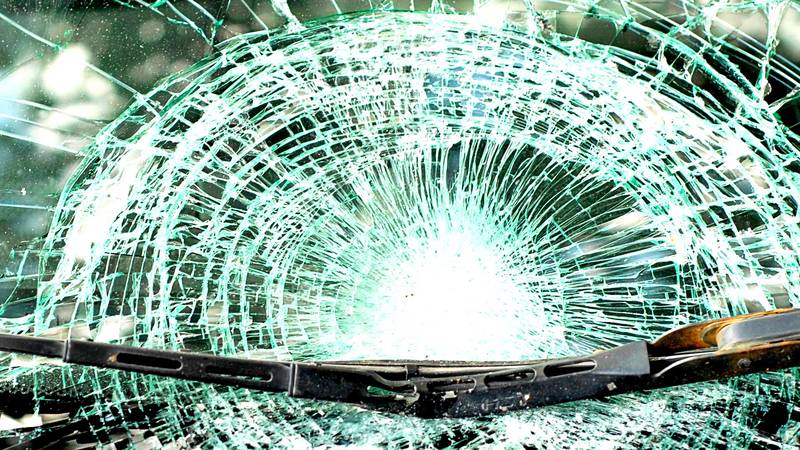 Pedestrian killed in crash at Padgett Highway, Phinizy Road
Bamberg County sued after mental health patient wastes away in jail, dies
Latest news.
Fifth Street Bridge takes closer steps in bringing zip-lining to Augusta
Some CSRA schools participant in girls' flag football
Girls' Flag Football grows in popularity across the CSRA
Girls Flag Football in CSRA
Pedestrian deaths taking a steeper toll in Richmond County
Expedia Rewards is now One Key™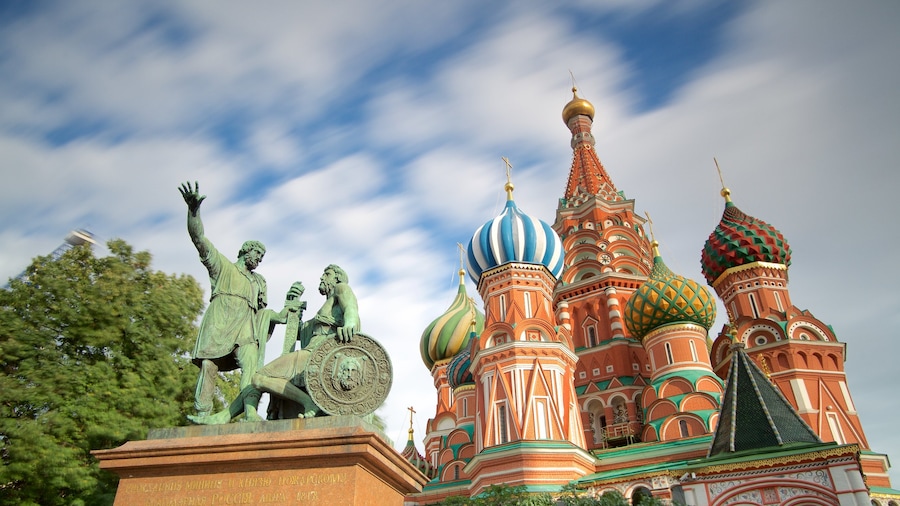 Moscow Vacations
Book a hotel + flight or car together to unlock savings.
I only need accommodations for part of my trip
As a  One Key member , earn up to 10x more OneKeyCash on your flight when you book a package.
Enjoy flexibility with our Book now Pay later option & fully refundable rates on most hotels
Customize your vacation with ease all in one place
Your Moscow Vacation
The hassle-free way to experience this interesting city is with a tailor-made Moscow vacation package. Stay in the neighborhood of Tverskoy, which is good for shopping, dining and culture or choose someplace else — our package deals are all about you. You'll want to go sightseeing during your trip to Moscow. Carve out some time for leading attractions such as Red Square , St. Basils Cathedral and Bolshoi Theatre . Whatever your travel plans or the size of your budget, organizing your ultimate tailored Moscow vacation is easy with Expedia.
Where to stay in Moscow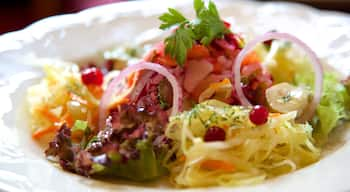 Moscow City Centre
Theaters, museums, and historic sites highlight some notable features of Moscow City Centre. Make a stop by Tomb of the Unknown Soldier or Kremlin Arsenal while you're visiting, and jump aboard the metro at Okhotny Ryad Station or Biblioteka Imeni Lenina Station to get around town.
Central Administrative Okrug
If you're spending time in Central Administrative Okrug, check out sights like Moscow Arts Theatre or Tomb of the Unknown Soldier and hop on the metro to see more the city at Okhotny Ryad Station or Teatral'naya Station.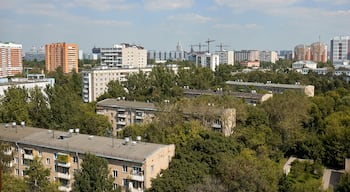 Khoroshevo-Mnevniki
You'll enjoy the restaurants and museums in Khoroshevo-Mnevniki. You might want to make time for a stop at Aviapark or Victory Park.
If you're spending some time in Moskovskiy, Bitsa Park and Victory Park are top sights worth seeing.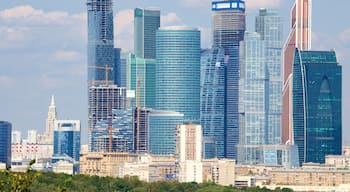 Western Administrative Okrug
If you're spending time in Western Administrative Okrug, check out sights like Memorial Mosque or Victory Park and hop on the metro to see more the city at Yugo-Zapadnaya Station or Prospekt Vernadskogo Station.
Moscow Essential Information
Explore other types of vacation packages.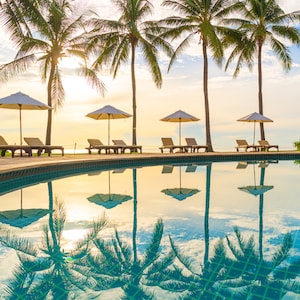 All Inclusive Vacations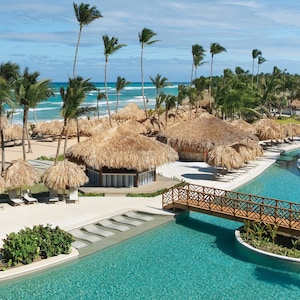 Beach Vacations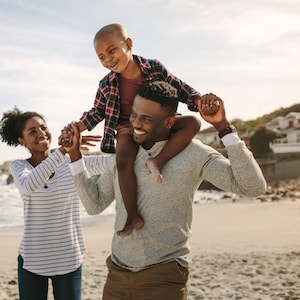 Kid Friendly Vacations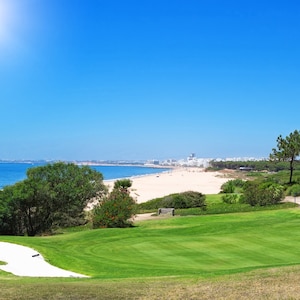 Golf Vacations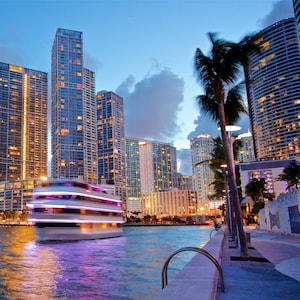 Luxury Vacations
Romantic Vacations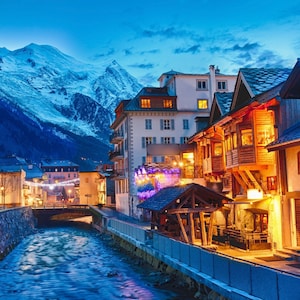 Ski Vacations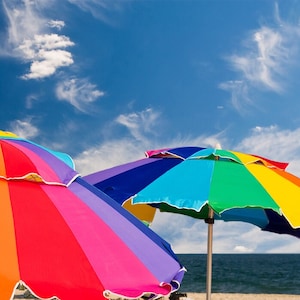 LGBTQ Friendly Vacations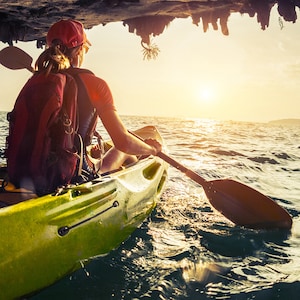 Adventure Vacations
Frequently asked questions, discover the most popular places to visit in moscow.
You can learn about the history of Moscow with a trip to Red Square. Experience the area's fascinating museums and acclaimed theater scene.
Moscow Kremlin
Visit the most iconic square in Russia, which is bordered by many of the city's most famous landmarks.
Bolshoi Theatre
A centerpiece of the Russian arts scene, this theater's magnificent auditorium and top-tier productions will impress even the most jaded theatergoer.
Other vacations you might like
Destinations similar to Moscow
Vacations from
Expedia's Latest Trends
Tokyo Vacations
Bangkok Vacations
Taipei Vacations
Phuket Vacations
Osaka Vacations
Seoul Vacations
Kyoto Vacations
Kuala Lumpur Vacations
Manila Vacations
Pattaya Vacations
Vacations from Atlanta
Vacations from Austin
Vacations from Boston
Vacations from Chicago
Vacations from Dallas
Vacations from Houston
Vacations from Las Vegas
Vacations from Los Angeles
Vacations from Miami
Vacations from New York
Vacations from Orlando
Vacations from Philadelphia
Vacations from Phoenix
Vacations from Pittsburgh
Vacations from Seattle
Vacations from Washington