Awards Season
Big Stories
Pop Culture
Video Games
Celebrities
Ask Getaway: Plan the Perfect Trip to Rio de Janeiro
Rio de Janeiro, Brazil has been a popular vacation destination for countless years. Annually, the "Marvelous City" receives over 2 million international tourists, on top of 5 million domestic travelers. If you've never been to Rio, you may still be able to safely visit the city if you plan properly. Officially, the city no longer requires proof of vaccination, but travelers are still encouraged to get fully vaccinated before visiting.
Brazil's buzzing metropolis is a mix of cultures — including Portuguese, African, European and South American — and millions of people adore Rio's famous beaches and rich nightlife. Although travel is complicated right now, a trip to Rio de Janeiro is still feasible. So, come with us to Rio as we take a look at need-to-know booking info to must-see attractions and all the content you should delve into pre-trip. 
Getting to Rio: Flights & Accommodations
Although traveling to Rio, or anywhere international, might not be on the table right now due to the global rise in Delta variant cases, there's no harm in doing a little research. More likely than not, two of the biggest items on your checklist will be booking flights and finding a place to stay.
If you're flying from the United States, you'll have several options when it comes to airlines. If you're looking for direct flights, you'll get those options when flying out of Houston, Miami, Atlanta, and New York City, due to the eastern half of the country's relatively closer proximity to South America. From the U.S., United, American Airlines and Delta all offer connection-free options. Flying from Europe? Try KLM (Amsterdam), British Airways (London), Air France (Paris), TAP Portugal (Lisbon), Iberia (Madrid) or Lufthansa (Frankfurt).
If you don't mind a stop over, airlines based in Latin and South America, such as LATAM, offer flights to various locations throughout South America, so if destination-hopping is in the cards for you, check out their offerings. Even now, you can try and save on a future flight by tracking prices on a site like Hopper. Not only is this a great budgeting strategy, but it's also a solid way to familiarize yourself with flight offerings to Rio in general.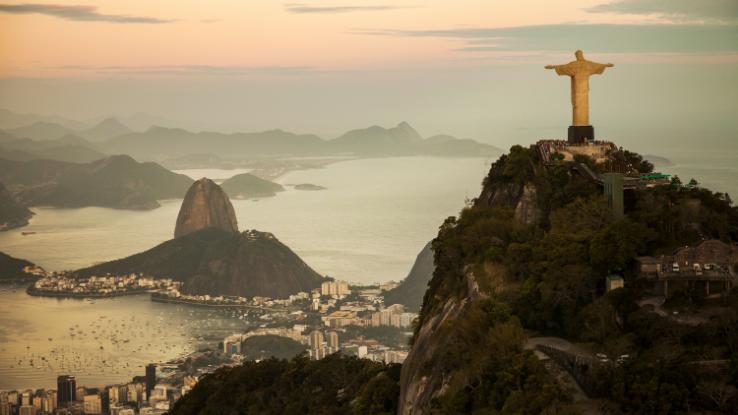 When it comes to finding a place to stay, there are many options, as one might expect given that Rio is a major city and tourist hub. The good news? No matter where you choose to stay during your trip, you'll be greeted by breathtaking views, from mountains to beaches.
If it's your first time visiting Rio, the spectacular urban beaches might present the biggest draw. If that's the case, neighborhoods like Copacabana, Ipanema, and Leblon are all suited to beach-going. Want something off the beaten path? Try the ever-artsy Santa Teresa. And, if nightlife and bar-hopping are your prime motivations for visiting Rio, you can't go wrong with a hotel in Botafogo.
Rio also has accommodations for every traveler's budget. In the infamous Copacabana, for example, you could splurge on a luxurious hotel or take a more budget-friendly approach without sacrificing the beautiful views, airy rooms and other other amenities. For neighborhoods like Santa Teresa, which don't feel as a immediately tourist-centric, Airbnb, VRBO and other owner-run rentals might be a better fit.
Rio's Most Breathtaking Vistas
First stop: the iconic Ipanema beach . It's easy to see why Cariocas (residents of Rio) and tourists flock here. With jaw-dropping views of blue waters and mountains, Ipanema beach offers the picture-perfect backdrop. It's also the best place to meet friendly Cariocas and watch athletes play football and volleyball in the sand during the day. At night, the beach turns into a huge party, where people socialize and dance all night long.
Now, it's time to take a trip up Corcovado Mountain to admire the Christ the Redeemer statue . Symbolizing love and redemption, the legendary landmark is an attraction you don't want to miss. The 98-foot masterpiece was built between 1922 and 1931 on top of a 2,330-foot mountain. Christ the Redeemer stands with open arms, which also represents the welcoming nature of Brazilians.
Another major reason millions of travelers visit Rio is to celebrate Carnival , a colorful street festival with music, dancing and elaborate costumes. Many of the dance routines actually tell a short story. Rio's celebration is considered the biggest carnival in the world and dates back to the 1640s. Every year, the massive festival takes place before Lent. However, it's always possible to relive the magic at home. We're sure these tours must have built up an appetite by now.
Get in a Good Mood with Good Food
There's nothing like getting to know a city through its food. It's time to check out traditional Brazilian specialties. The popular coxinha (croquette) is made of shredded chicken meat covered in dough. It's then deep-fried to golden perfection. Coxinha is a street food that's easy to eat on the go, and, thankfully, they are also easy to make when you have your own counter-top deep fryer .
Galinhada is another tasty Brazilian dish. Combining chicken, rice and all the best spices, you can create the mouthwatering Galinhada yourself at home. Your stomach will be happy, and your taste buds will be even happier. Watch Elisabete cook the meal and easily translate and grab the recipe from the video's description. Try not to drool!
A couple of Brazilian drinks you must try are caipirinha and coffee. Caipirinha is the national cocktail that's made with brown sugar, lime, ice and cachaça (a distilled spirit made from fermented sugarcane juice). Brazilian coffee is also a sweet treat, which mixes black coffee (made from freshly ground coffee beans) and tablespoons of sugar. Now that you're full, let's explore great films and shows about Rio.
Before You Go
Watching a movie that takes place in a famous city often gives us the travel bug. There's no doubt that Central Station makes us more curious about Rio. Even better, it gives us a closer look into the lives of Cariocas. The film follows the heartwarming friendship between a young boy, who is searching for his father, and a middle-aged woman, whose life is full of bad luck. Rio landscapes are featured in the 1998 drama film, but, most importantly, it shows the real interactions of Brazilians.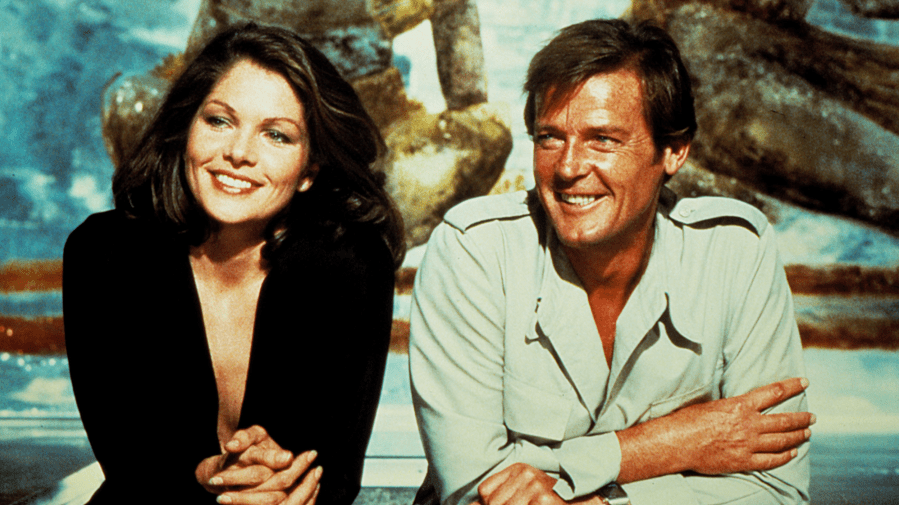 Favelas have a bad reputation for being dangerous. Some travel guides suggest avoiding these areas at all costs. However, others recommend visiting safe favelas to learn about the complex and rich history of the poor communities that make up 25% of Rio. Vox takes us inside favelas and discusses how they were formed. The documentary also covers how art and creativity are growing within these vibrant areas.
Some popular movies have also been filmed in Rio, including the 11th James Bond film, Moonraker (1979). The spy film boasts the city's incredible Sugarloaf Cable Car in an intense fight scene with Agent 007 and bad guy Jaws. The amazing clip shows the scenic views of Sugarloaf Mountain and Guanabara Bay, which millions of people come to see each year. It's easy to see that Hollywood also appreciates the city's beauty.
Brazil is widely known for its samba and bossa nova. These styles will easily transport you to a romantic, tropical night. For samba, listen to the legendary Chico Buarque. One of his most popular songs is " A Banda ." Another famous samba singer to check out is Clara Nunes, a.k.a. the "Queen of Samba."
One song that put Rio in the spotlight is "Garota de Ipanema" ("The Girl from Ipanema") . The bossa nova and jazz tune was so popular that it won the 1965 Grammy for Record of the Year. Many folks worldwide recognize the musical style of bossa nova, which means "new trend."
Have you ever heard of funk carioca (favela funk)? It's Rio's version of hip hop. When people think of funk carioca, they often associate it with Brazilian singer Ludmilla, formerly known as MC Beyoncé. She went viral in 2012 with the song "Fala Mal de Mim," which mixes funk melodies with pop.
Want to travel more in the future? Check out:
MORE FROM ASK.COM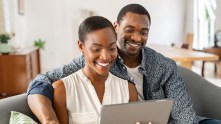 Destinations
Central America
North America
South America
Middle East
Sport & Adventure
Friends & Private Groups
Solo Travelers
Off The Beaten Track
Northern Lights
Culture & Heritage
Whistle Stops
Honeymoon Ideas
Foodie Tours
Hiking & Trekking
Latin America
Travel Style
Interests and Activities
Tour Ideas by Month
Continents and Regions
Brazil vacations
Travel guide
Practical information
Rio Carnival
Going to Rio Carnival: Samba!
Choose your most off-beat and colourful clothes, or even better, sequinned clothes, and follow the rhythm. The Rio de Janeiro Carnival is a national icon , and also international (the first one took place in 1840!) It is an institution! In February or early March, samba troops and schools process and compete with rhythm, music and wild dancing. A true festival of colour and a magical and memorable experience. If you are lucky enough to be going to Brazil during this period, don't hesitate! Here you will find some advice to give you the best experience of the Carnival. Lift-off for Rio!
The Rio Carnival: when, where and how?
Going to the Rio Carnival needs planning! You cannot wing it, otherwise you may end up without a hotel carried along in a crowd of Carioca.
For 6 days, between February and March, depending on the year , the 6 days before Ash Wednesday (the day after Shrove Tuesday), the city of Rio is alive with the sounds of the carnival and the samba, a very lively dance with African roots but emblematic of Brazil. 
It is in the Sambadrome, a 700 metres long stadium, that the official parade takes place during which the best samba troop is chosen according to specific criteria (consistency with the theme, floats, harmonies, etc). One of the most important criteria is the quality and beauty of the costumes, these are made by the troops themselves during the year before the carnival.
Entry to the stadium is paying and is expensive (between £50 and several thousand pounds!). Seats can be bought at the last moment, in local agencies or on the internet. There are many categories of seats so choose carefully. If you choose the stands, you will need to arrive early to get the best spot.
My tips for going to the Rio Carnival.
Is the Rio Carnival elitist? No, fortunately, the entry prices for the Sambadrome parade don't stop the Carioca and the samba schools from parading in the streets, with all their floats, glitz and glamour, nor the street bands from playing their best and loudest. Join in with the crowds and enjoy this phenomenal atmosphere.
One handy tip: in the weeks leading up to the carnival, some samba schools practise in the streets of Rio. They all also practise in the "quadras", their rehearsal spots, usually big hangars. Entry is free. These are other ways to take part in this event. Don't miss out!
Recommended articles
What to pack
In need of inspiration?
Receive our fortnightly newsletter: Top destinations, trip ideas, agent tips & more...
Welcome aboard! Keep an eye out for trip inspiration and travel offers in your inbox...
How does Evaneos use my personal data?
Your information is sent to EVANEOS, located at 27 rue de Mogador, 75009 Paris, France, in order provide you with its services, personalized information relevant to you, and practical advice regarding your travel plans. Your information will be kept as long as necessary to achieve the purpose for which it is processed. This information may be subject to an automated decision-making process to assess your preferences or areas of personal interest. In accordance with the French "Computing and freedoms" Law n ° 78-17 of 6th January 1978, amended by the European regulation of 679/2016, you can at any time request access to information concerning you for the purpose of correcting, changing, or deleting, opposing or limiting its use by EVANEOS, or transferring it, by writing to [email protected]. You can also define the terms of use, storage, and communication of your personal data in case of death. For all requests relating to your personal data, you can contact the DPO (Data Protection Officer) of the data at the following address: [email protected], or lodge a complaint with the National Commission for computing and liberties.
Your browser is out of date!
Update your browser to view this website correctly.
Update my browser now

What is Carnival Without You?
Come to rio and find out for yourself., what is carnival .
It's the main festivity in Brazil which earned the distinction of being "The Greatest Show on Earth." The Rio Carnival starts on Friday until Tuesday or just a day shy of Ash Wednesday, a significant Catholic tradition which signal the start of Lent. If you really want to understand the question what is Carnival, head off to the Sambodromo particularly on Carnival Sunday and Monday to experience first-hand why this annual tradition is visited by millions of people from all the part of the world.
What is Carnival Without the Samba?
Prior to the construction of the Sambodromo , the top samba schools go around the streets of Rio to perform the samba. But this all changed when Rio officials and organizers realized that a change is in order.
The objective is two-fold: first is the need to build a facility for the comfort of the tourists, second is the potential revenue through tickets. In 1984, the Sambodromo was completed and almost immediately, the parade registered an increase in participants and spectators.
The stadium can sit more than 80,000 visitors as well as accommodate 5,000 participants through the wide Marquês de Sapucaí Avenue. Now, what is Carnival without the samba parade ? You can feel the resonance of the drums, cymbals and trumpets echo through the Sambodromo and brim over to the streets.
The Carnival is celebrated five days preceding Ash Wednesday, which is the start of Lent in the Catholic calendar. At the heart of the Carnival is the samba, which is the perfect illustration of the Afro-European blend that defines Brazil culture.
The top samba schools get the honor of performing in front of millions at the Sambodromo . It's obvious by watching the performances at the Sambodromo the amount of preparation that goes into each dance step, the choice of song and the selection of dancers to represent each school.
There's a panel of around 40 judges who sit at key points throughout the stadium watching every nuance of movement, appraising the thread and sequin of each costume, the significance of the song, the integrity to the samba. The energy is palpable throughout the stadium that spectators are known to dance along with the participants. The judges will announce the champion on Ash Wednesday.
Buy HERE your Rio Carnival Tickets
What is Carnival Without the Costumes?
The exotic nature and sensuality of the samba is only enhanced by the flashy costumes of the participants. But these costumes are not chosen because of aesthetics but rather they form part of the story.
While the spectators only see the different pigments and designs of the costumes, the significance of each garb is not lost on the judges. That's why the samba schools give particular attention to the type of costume they will display. The preparation and decision-making process take months. Tracing the Carnival's origins to the European masquerades, the visitors are also encouraged to bring their own costumes to feel the spirit of Carnival.
What is Carnival Without the samba schools ?
The Carnival wouldn't have experienced the type of success it enjoys today without the stiff competition among the samba schools .
These schools just started from street bands which developed into groups and clubs then associations before they became the samba schools of today. Each school has a close relationship with the host community mainly because the samba schools help support the poor sectors in its surrounding areas.
The community provides the labor to build the floats, sew the costumes, logistical support and even as security enforcers to ensure the safety of the dancers.
While the competition among schools remains stiff, they nevertheless never forget what the Carnival is about.
What is Carnival Without the Economic Benefits?
The Carnival is still a commercial endeavor. It's a multi-million dollar industry when you consider at least a million foreign visitors flocking to witness the event and the ripple effect to the economy, such as the number of indirect jobs created for example. The tickets at the Sambodromo always sell like hotcakes weeks and even months prior to the Carnival.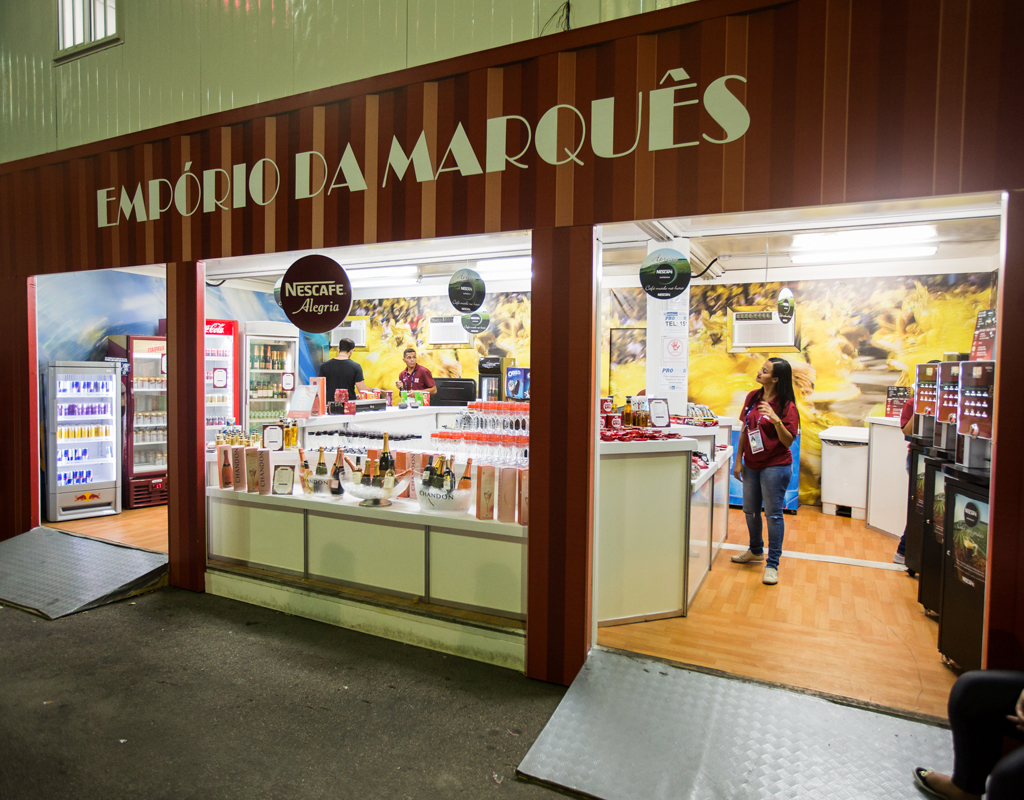 Imagine the cutthroat bidding since the stadium can only seat 80,000 people. You can bookmark the ticket seller's website and visit every now and then to make sure you can purchase the tickets. Ask your agent what's the best seat in the house and determine if the price within your budget range.
The ticket cost varies from where you are seated. Beyond the walls of the Sambodromo , there are a number of parties or balls held at hotels and restaurants like the Copacobana Beach Hotel or the gay or costume balls at Scala. If you are under budget, however, you can join the street bands by bringing your costume along with you. Some samba schools also open their doors to tourists as long as you buy a shirt signifying what school you represent.
What is Carnival Without the dazzling balls?
It is only during the Carnival where every inch of Brazil, and Rio in particular, screams party.
The partying starts a day before the formal launch of the Carnival until a day after the festivity formally ends. If you can manage to secure a ticket for the glamorous parties, such as the Magic Ball in Copacabana Palace Hotel, don't be surprised that you will be rubbing elbows with the celebrities and the wealthy.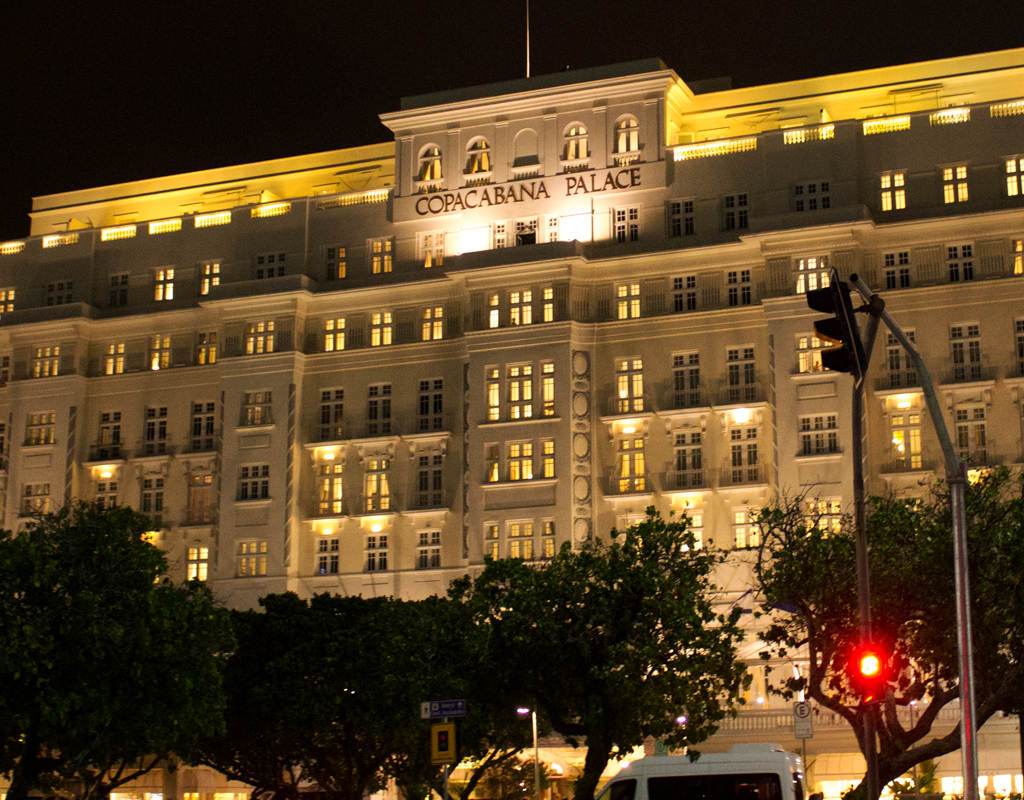 What is Carnival Without the Best Street Parties ?
The Best Street Parties are organized by street groups called 'blocos.' It's virtually impossible to turn a corner without bumping into another Best Street Parties . Here you will find a large crowd milling and dancing to the tune of samba.
A Best Street Parties begins as a small group of people congregate on a predetermined location. The crowd then marches through the streets and gather more and more people along the way.
The most sought-after Best Street Parties are those organized by Simpatia é Quase, which is wholesome enough that you won't be afraid to take along your kids. For the more risqué crowd, there's the Blocos and Bandas de Ipanema neighborhood which still remains the preferred bands for gays. The beauty of these bands is that they compose their own songs and choreograph their own movements; that means no two parties are the same.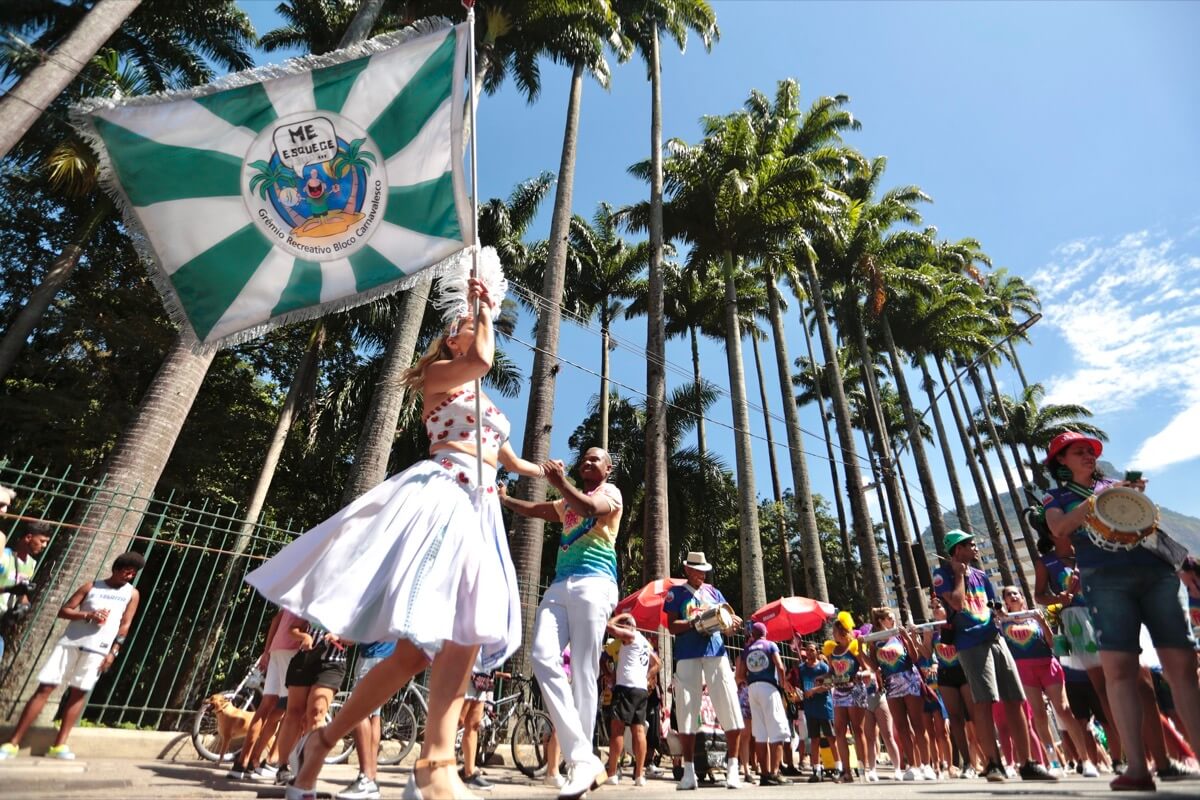 These parties start three months before the official kickoff of the festival in March. Aside from the more formal balls hosted by hotels and top establishments, there are also Best Street Parties which feature the who's who in Rio politics, entertainment and business industries.
For example, there's the "Estica do Flamengo neighborhood " which you can find in one of Rio's most well-known communities that bear the same name. The Barbas party is popular because the revelers are soaked in water by fire trucks when the temperature proves too humid.
The "hose-down" sometimes continue on through the night. The upscale district of Leblon neighborhood also features parties that incorporate its famous beaches into the theme. The Downtown neighborhood , meanwhile, attracts the younger crowd.
What is Carnival Without Experiencing the Other Side of Rio?
It would be a shame to go to Rio with the plan drinking the whole time you are there. For the city has more to offer than the Carnival.
A trip to Rio wouldn't be complete without dip on its famous beaches, a hike to Sugarloaf mountain or the Christ the Redeemer statue, which is now considered among the world's modern marvels. Schedule a tour with your agent so you can soak in the sights and sounds of the local people and culture.
The Carnival is Not Only for Adults
Perhaps one of the most common misconceptions about the Carnival is that it's too racy for children. True, the television is a brutal medium because it fails to provide a context. Lately, organizers have clamped down on too much nudity although some dancers push this rule to the limit by exposing skin.
Although some men may balk at that notion thinking that "what is Carnival without the nudity?" Suffice to say, it's safe to bring you own kids to see the Carnival. The Sambodromo even hosts the Children's Parade where kids and teens showcase their talents in the samba. It's always good for your kids to expand their horizons by experiencing other cultures.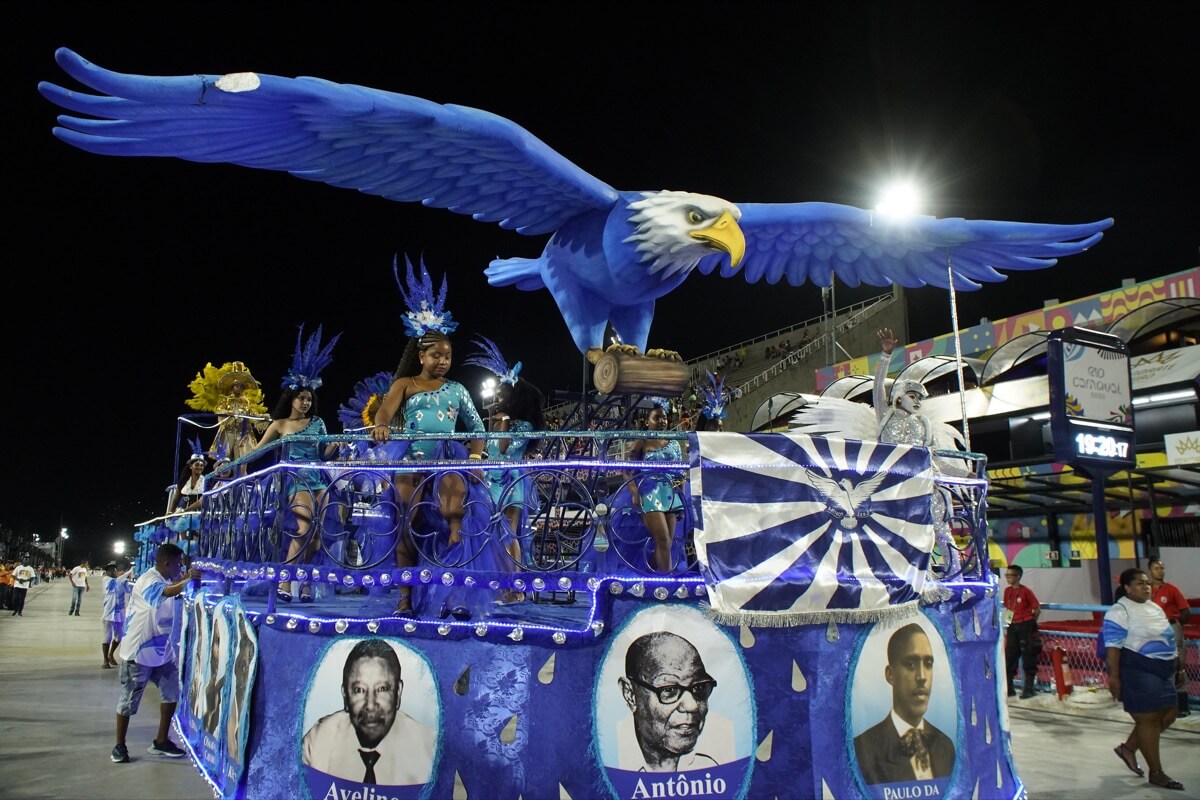 What is Carnival Without Dipping on the Beaches?
While Copacobana and Ipanema neighborhood have become bywords for beautiful beaches after they were made famous through pop songs, there are still several untouched beaches in Rio that can compete with the world's best. There is something for everyone when you visit these beaches. The verdant mountains and the scenic landscape make up for a delicious eye-candy.
Not to mention the number of stunning women in bikinis, particularly in Ipanema neighborhood . Take heed, however, just because they are wearing the skimpiest bikini doesn't mean it's okay for you to gawk. Just like in most cultures, it's considered rude to stare. You can relax in these beaches with your tropical drink such as Brazil's national cocktail, the caipirinha. If you are into sports, you can join the locals in playing soccer, Frisbee, or volleyball.
You can also learn to surf or just lounge around with your kids, building sandcastles or just let your imaginations run free. Without meaning to do it, you will simply adopt the carioca quality of living in the moment. The other beaches frequented by locals are Leme, Beach of Barra da Tijuca , Prainha and the upscale Leblon neighborhood . Surfers, meanwhile, prefer the Arpoador because of its strong waves.
What is Carnival if You Are Not There?
The Carnival is one of the more popular tourist destinations in the world. It's a multi-million dollar industry that involves each sector from all walks of life. It's best to make your reservations early to get the best deals from hotels, airlines and tickets. The Carnival is one of the world's biggest attractions, but it will remain conceptual if you are not there to experience it. After all, what is Carnival but a week-long party?
Buy HERE your Rio Carnival Tickets
Related Pages

Carnival History: A Trip Back to Time

Carnival in Rio: Where the Party Never Ends

Important Notice about Rio-Carnival.Net
3 Reasons Why You Must Visit the Rio Carnival This February
Sometimes, the phrase once-in-a-lifetime feels overused these days. More than being used in a sentence as part of a grammatical structure, the phrase is used as filler. To really do justice to the emotion this phrase brings in to the human mind, the event or an occasion it points to should indeed be once in a lifetime. And if there is one such event like no other, it has to be the carnival in Rio de Janeiro. If travelling is all about meeting new people, spreading love and happiness, understanding cultures and respecting them and evolving from within, the Rio carnival is the best reason to pack your bags towards a better yourself.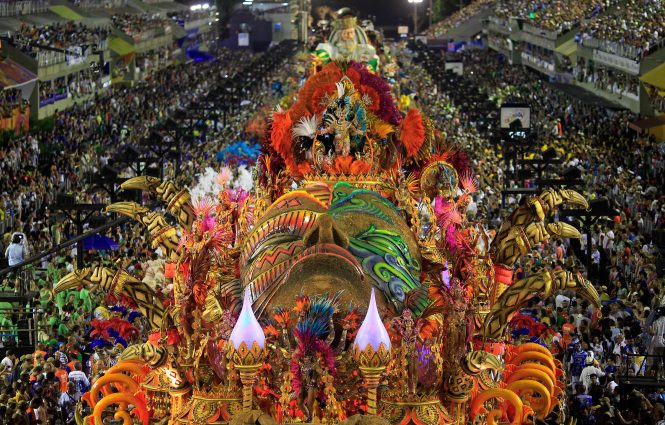 Image Source
Celebrated at a time when peak summer sets out to rule the sky, the carnival brings in excitement, color, entertainment and most importantly, the essence of carpe diem right in front of your eyes. The movies have shown enough of them and there have been plenty of music videos but nothing match to personally being there in the crowd and experiencing the enthralling activities unraveling before. Apart from the carnival, the entire city of Rio is nothing less than a paradise with its array of serene destinations, attractions and a sumptuous local cuisine. Throughout Rio, all you will find is happy people cheerfully waving hi at you and it's like a never ending party every single day. If that's not enough to get you leaving to the Rio carnival, here are some more reasons.
1. Entertainment, Entertainment and simply Entertainment
One of the main purposes of the Rio carnival is getting together and in the streets, you will find people having the time of their lives. Tons of parties and events happen all through the night at various locations and you can bump into one of them to have the best time of your life. You can be part of the festivities and all you need to do is loosen up and wear the funky party shirt you have been hiding it in your wardrobe for years. There is no shortage of entertainment in processions, dance events, late night parties and celebrations. So if having a good time is your only motive, you know where to come!
2. The Best Bands of Brazil
If you listen to world music, we are sure you must be familiar with the vibes and feel of Brazilian music and soundtracks. Even in their songs, they tend to give out laidback and happy emotions and when in the carnival, it's time for you to take in some of the best forms of music. From popular bands and ace musicians to indigenous musical instruments, you can catch them all live on the streets and auditoriums. You can also listen to several independent artists and musicians who come out with experiential music and mesmerize you with their soundtracks and arrangements. Some of the popular artists or bands you can watch live include Suvaco de Cristo, Cardao do Bola Prita, Banda das Carmelitas and more.
Our Rio De Janeiro tour packages have a lot in store for you.
Read:  Cherry Blossom Festival In Japan Is Something We Bet You Don't Want To Miss
3. other live performances.
Well, music is not the only event you will be catching live during the Rio carnival. You have an array of events lined up for you during the festivities and one such interesting performance is the one on Samba, one of the most popular Brazilian dance forms. Renowned artists and dancers come down to the carnival to flaunt their dance style and lure you to shake your legs, too. You can watch a couple of YouTube videos on this dance form to match the grove. Who knows? You might be called by them for a quick dance session too! Besides, there are tons of food stalls and temporary eateries set up during the carnival that take care of your appetite. Serving cuisines from around the world to the most popular local delicacies, you are in for a treat at the Rio carnival.
Recommended Read: Pahalgam Winter Festival – The Place To Be This February
Additional Reason
As the photos so breathtakingly present, the performances are large-scale and the events are spectacular and come off as a visual delight. The energy is phenomenal and the crowd is simply out of the world. With lightings, sights and sounds, the carnival is one of a kind celebration you will find nowhere else in the world!
Factors to Consider While Visiting the Rio Carnival
It is one of the most popular South American events and that is a major reason why airlines and hotels are packed. So, if you plan to visit the carnival, we suggest you book your flights right now to avoid price surges and find accommodation within your budget. Flights from major Indian cities like New Delhi, Kolkata, Chennai, Bengaluru, Mumbai and more take you to Rio and the prices depend on each airport and the time of your booking. To get an immediate feel of being there, check out some of the videos on the carnival and we are sure by tomorrow morning, you will have booked your tickets! So see you there!
Do you wish to travel to Rio De Janeiro? Check out Rio De Janeiro tour packages .
About Author
Thomas Cook India
Your email address will not be published. Required fields are marked *
Save my name, email, and website in this browser for the next time I comment.
Rio Carnival Experience
6 days | join the world's greatest party on the streets of rio de janeiro..

Take centre-stage in this epic annual event and let the rhythm of Rio take over. Don an elaborate costume and samba your way through the non-stop action as you get swept up in the energy and euphoria of the biggest party on earth. Witness the festivities reach their dizzying climax, join the conga line with the locals, move and shake among the drum-fuelled street fiestas and revel in the magic celebration of life. With a mix of festival-specific activities and iconic Carnival experiences – you don't want to miss the party of a lifetime.
Trip overview
Perfect your samba steps at a local club and learn how to blend in with the Carioca crowds, a great introduction for your first night in this pulsating city.
Witness a parade of elaborate floats and costumes as samba dancers show off their moves in the Sambadrome – a party that stretches well into the early hours.
Leave the guidebook at home and get to know the rhythms of Rio on a city tour of the top sites. See Christ the Redeemer up close and soak up sweet views from the top of Sugarloaf Mountain.
Be a part of the biggest stage in the world – don a costume and take part in the parade – dancing your way down the Sambadrome runway, a truly once in a lifetime experience.
Experience the best of Carnival under the safe and knowledgeable guidance of your expert leader. They're on hand to make sure you have a hassle-free, fun-filled adventure!
Carnival in Rio is a busy, hectic and chaotic time, which is all part of the fun; however, this means there can be long queues and delays when joining included and optional activities. The concept of personal space may also be quite different to what you're used to at home – particularly at crowded street parties.
While one of Intrepid's local leaders will be with you throughout the entire trip to help you understand the fantastic happenings around you, plenty of patience and flexibility will help you make the most of the Carnival experience.
Bienvenidos! Welcome to Brazil. The locals like to say that 'God made the world in six days, the seventh he devoted to Rio', and we tend to agree! In this vibrant city – set against the luminescent green of Guanabara Bay and surrounded by the slopes of Sugarloaf and Corcovado – it's hard not to be caught up in the passion of the city's residents (known as Cariocas), especially during Carnival. Your adventure kicks off at 4 pm with an important welcome meeting – afterward, head out for an included dinner with the group to try out some of Carioca's specialties before making your way to a local Samba club for a fun initiation on this popular dance. During Carnival, Rio pulsates to the rhythm of Samba. You won't need to be an expert Samba dancer to make the most of your time in Rio but knowing one or two Samba steps will help you blend in with the local Carioca crowds.
Rio de Janeiro - Welcome dinner
Rio de Janeiro - Samba Club visit
Complimentary Airport Arrival Transfer
It's very important that you attend the welcome meeting as we will be collecting insurance details and next of kin information at this time. If you are going to be late please let your travel agent or hotel reception know. Ask reception or look for a note in the lobby for more information on where the meeting will take place.
A complimentary airport arrival transfer is included; valid if you are arriving on Day 1 or if you have booked pre-tour accommodation through us. You must provide your flight details to your booking agent at least 14 days prior to travel.
Today your local leader will take you on a guided tour around two of the most emblematic landmarks of Rio de Janeiro. It wouldn't be a trip to Rio without visiting Christ the Redeemer – one of the new Seven Wonders of the World. Head to Corcovado Mountain to take in the sweeping views of Rio from the 710-metre-high peak and gaze up at the iconic statue from its base. Next, head to Sugarloaf, another mountain that juts out over Guanabara Bay. Its name comes from the mountain's resemblance to a traditional sugarloaf – a tall cone of refined sugar that was popular in the Caribbean and Brazil until the late 19th century. This evening, enjoy time to yourself to explore the nightlife of Rio – your local leader will have plenty of recommendations if you want to try some classic Brazilian fare like feijoada or barbeque for dinner.
Rio de Janeiro - Christ the Redeemer
Rio de Janeiro - Sugarloaf Mountain Cable Car
This morning your leader will take you to a local bloco. Blocos are the true expression of Carnival in Rio, simply put, they are street parties, unlike any party you've been to before! Each bloco is themed, with DJs or bands playing all day and people of all ages and walks of life dressing up to join the party every day throughout the Carnival. Your local leader will be at hand throughout the visit to help you make the most of this experience. Today's afternoon and evening is free for you to explore Rio at your own pace, or perhaps head to the beach for a swim. If you're looking for an active adventure that takes you off the beaten track, ask your leader about one of the incredible hiking trails – a climb up the nearby Morro Dois Irmaos provides arguably the best view over Rio.
Rio de Janeiro - Bloco experience
Enjoy a sleep in this morning, or perhaps grab a traditional acai bowl for a morning boost. Later, meet with your leader and head to the main event of the week – the parade in the Sambadrome. Here, more than 100 of the top samba schools in Brazil parade their fantastic floats and costumes in an annual competition for the title of Rio Carnival Samba Parade Champions. Witness an exhilarating display of dance and design as the dedicated performers samba down the runway, showing off their skills and you'll have a prime spot in Sector 11 where you'll get a close-up view of the parade and the chance to snap great photos. The rhythm of Rio's Sambadrome celebrations pulses into the early hours of the morning – feel free to party all night or return to the hotel with your leader – the night is yours!
Rio de Janeiro - Sambodrome (Seating in sector 11)
You'll take the metro from the hotel to the Sambadrome with your leader and the rest of the group but will have the option to either leave with the leader and group and head back to the hotel in the evening or stay later if you wish.
Make the most of a free morning to recover from the craziness of the Sambadrome – you may want to go for a refreshing dip at one of Rio's many beautiful beaches or simply relax at the hotel. This afternoon you'll have the opportunity to don a costume and take part in the parade – dancing your way down the Sambadrome runway – a once in a lifetime experience! Each Samba School has around 4000 dancers, split into twenty-five 'alas' or wings, each wing telling part of the overall story or theme of the school. You'll get to join one of these 'alas' and spend 30-40 minutes celebrating within the Sambadrome. Don't worry, you don't need to be able to samba, just use your utmost enthusiasm to jump, bounce and dance around. Soak up the energy and make the most of every moment as you play a part in the biggest stage in the world. Afterward, you're welcome to head back to the hotel with the leader, who will be able to recommend places to go for a final cold caipirinha or group dinner.
Rio de Janeiro - Join the Parade with costume - USD855
Joining the parade is a popular activity and you will need to book it in advance. It is a once in a lifetime experience, but it will be very hot and you need to be physically fit to partake.
We will purchase the costume & shoes for you to confirm your spot in the Parade. The price above includes the costume and shoes. Please provide your shoe & clothing size at the time of booking this optional activity. Refer to rio-carnival.net/costume-sizes.php for costume sizing. We suggest ordering one shoe size larger than usual as the shoes are often very tight. Once the costume and shoes are purchased, they can't be returned or refunded.
The spectator's ticket for today's Parade is not included.
Today is the final day of your Rio Carnival trip and there are no activities included. The trip finishes after breakfast and you can check out of the hotel any time before midday.
5 breakfasts, 1 dinner
Private bus, Metro
Hotel (5 nights)
Dates and availability
Important notes.
1. A single supplement is available if you'd prefer not to share a room on this trip. The single supplement applies to all nights of your trip and is subject to availability. Please speak to your booking agent for further information. 2. A complimentary airport arrival transfer is included; valid if you are arriving on Day 1 or if you have booked pre-tour accommodation through us. You must provide your flight details to your booking agent at least 14 days prior to travel. 3. While there will be one leader for every 16 travellers, there may be more than 50 travellers joining you on this experience. 4. The order and days of the activities may change depending on availability.
Want an in-depth insight into this trip? Essential Trip Information provides a detailed itinerary, visa info, how to get to your hotel, what's included - pretty much everything you need to know about this adventure and more.
Filter by rating
Work With Me
Subscriber-Only Resources
Privacy Policy
Affiliate Disclosure
Gotraveltipster.com Guest Post Guidelines
Rio Carnival – The Complete Beginner's Guide
Rio Carnival is the world's biggest party , a brilliant exhibit of human creativity, a spectacle of dance and grace – and so much more. The carnival is a complex multicultural event, and there are many things to keep in mind when planning this trip. In this article, I cover everything you need to know. Here you will discover Rio Carnival events you can attend, a place to book tickets , what neighborhoods to stay in, safety tips – and more. For even more help with planning your trip check out amazing things to do in Brazil .
Before we get started, I would like to send a shout out to my sponsor – Vero Social Network . On Vero, you can discover new talent and share content in an algorithm free environment. Don't forget to follow me @traveltipster.
Rio Carnival Dates
Best neighborhoods to stay during the carnival
The main carnival event – The Sambodromo
Smaller carnival events – The Blocos
Does Rio shut down during the Carnival?
A list of the most popular blocos
Carnival Travel Tips
Carnival safety tips.
This post may contain some affiliate links.
Where Should You Stay for Rio Carnival?
Rio is a huge city, and the best neighborhoods to stay during the carnival (and at other times) are not always clear. Some of the safest and most central areas are Copacabana and Ipanema . In these areas you can walk around safely at any time of day – or night. Another neighborhood many tourists chose to stay in is Centro. Centro is very safe during the day, but can be less safe at night.
You'll discover that during the Carnival, hotels in Rio are really expensive . There is not much you can do about it – tourists descend on Rio during that week, which means prices skyrocket. The best way to deal with exorbitant prices is to book early , 3 to 4 months in advance when you will have the best selection.
Also Read: 17 Amazing Things To Do in Brazil
The Main Carnival Event – the Sambodromo
When you see pictures of Rio during the carnival, chances are you are looking at the Sambordromo events. The Sambodromo stadium was built especially for the carnival . For 5 nights, from about 9 pm to 6 am, Rio's best Samba schools participate in the Carnival parade. You can only see this parade if you purchase tickets . Although you might be able to purchase them in Rio, I recommend doing so in advance .
It is hard for me to describe what being in the Sambodromo is really like. Imagine, floats as big as 3 story buildings, dancers who have trained their entire lives for this night. Imagine thousands of people in elaborate costumes behind every float. The music , loud, persistent and all-encompassing. I felt like the luckiest person in the world to be there and to witness it. If you have a bucket list – add to it Rio Carnival in the Sambodromo. You will not regret it.
I used this website to buy my tickets, and the process was smooth and error-free. If you chose to use a different website, be careful when buying Carnival tickets online, as some tourists have reported getting scammed. The price of the tickets ranges from $20 to $10,000. The best night to go is the last night – the champions parade . The next best times to go are the main parades, in 2020 those will take place on February 24th and February 25th.
Interested in exploring even more of South America? Check out T he Chilean Patagonia's W Trek .
Smaller Carnival Events – the Blocos
The Sambodromo is an incredible event and the ultimate bucket list item, but you do not need to go to the Sambodromo to experience Carnival in Rio. Another – very different and totally free way to experience the Carnival is to attend blocos . Blocos are essentially block parties , taken to an extreme.
Imagine thousands of people crammed into a few blocks, samba bands beat permeate the air, everyone has a drink and everybody is dancing. Of course, the experience is hard to describe in words – you should see it for yourself.
More than 500 blocos take place in Rio during the Carnaval. Many of the best blocos start early in the morning, around 7 am. This might sound like a crazy time for a party – but it all works out quite well. During the Carnaval, it is not uncommon for a particularly dedicated Rio reveler to skip sleep for 2 to 3 days. In the Carnival safety tips section I will cover how to stay safe in a bloco.
Looking for more family friend South America options? Check out T he Family Guide to Ecuador .
I was under the misconception that during the Carnival all life stops in Rio and everyone parties day and night. This was definitely not true. In fact, while in Rio, I met many people who never attended a bloco or even saw one. The truth is, you can go about your day , visit major attractions, and have a great time in Rio without ever getting involved in all the bloco hoopla. This is ideal for travelers who only want to attend the event in the Sambodromo and spend the rest of their time sightseeing .
If you wish to avoid the blocos you can do so with the help of google maps . On google maps, you'll see road closures and times when the roads reopen. Simply bypass those neighborhoods or areas until a later time.
What are the Most Popular Blocos?
Bloco do sargento pimenta.
Probably the most famous bloco In Rio, is the Bloco do Sargento Pimenta, the Beatles bloco. In fact, if you chose to attend just one Bloco in Rio, it might be the sergeant pepper bloco. In 2020, more than 100,000 people are expected to attend this bloco. Partiers dress in period costumes and Beatles songs set to a samba beat provide the perfect opportunity to dance. A mix of cultures , tourists and locals both attend this bloco.
Banda De Impanema
This bloco is known for cross dressing – and a strong LGBTQ presence. Almost all men, queer and straight alike wear female clothes. This is a fun, freewheeling bloco and the main feature of Banda De Impanema is a drag queen procession . If you are a woman traveling alone or with a small group of women, this is one of the safest events to attend.
Admit it, the first thing that comes to mind when I say "Rio in Carnival" is a strict Catholic convent , right? Well… maybe not. But one of the most popular bloco in Rio's themes is a Catholic order, the Carmelitas . Many attendants wear nun and nun like outfits (think the Halloween sexy nun version). This bloco in the Santa Teresa neighborhood starts in the afternoon and so attracts many locals who just finished work .
The premier last bloco of many carnivals in Rio, the Monobloco is one huge party. Unlike most Carnival events, the band at this event plays a variety of musical styles , including contemporary R&B and funk. Due to both the late party date (usually close to the end of the carnival) and the original musical stylings, the event is mainly attended by younger revelers . The older are somewhere sleeping it off, I imagine.
Book all attractions online . If you are in Rio during carnival you'll find long lines everywhere you go. Skip all the lines by booking tickets to major attractions such as Sugarloaf and Christ the Redeemer online.
Show up at the opening time . Even with tickets booked you still might have to wait in line. Save yourself some precious time – show up at the attractions first thing in the morning. The later in the day you come, the longer the lines.
Metro is the fastest way to get around, especially during the carnival. Metro is also very safe. Uber is slower – but is even safer.
Bring a rain jacket ! It rains a lot in Brazil and at very inconvenient times. But the show goes on 🙂
Road closures are common during the Carnival in Rio. If you want to avoid blocos check google maps .
When you attend a bloco, wear a money belt under your clothes. In your money belt carry some cash, a credit card, and your phone.
At the blocos be careful with flashing your phone, things can happen quickly in a crowd.
Do not carry valuables in your pockets, the biggest danger at blocos are pickpockets .
After the bloco stay with crowds. Don't separate and go into dark alleys. This might sound self-explanatory, but most crimes happen after blocos – not during them.
Do not bring camera equipment or a backpack to a bloco.
If you are going to the Sambodromo, the safest way to get there is by uber or taxi. The area around the Sambodromo is very unsafe . You may also be able to get a group bus, arranged by your hotel.
If you are a woman or with a group of women attending a bloco , chances are several men will ask you for a kiss as you walk through the crowd. Personally, this is my least favorite feature of a bloco. In New York , I would have responded with a resting bitch face, but in Rio this is probably not the best idea. A simple "no thank you," in no uncertain terms but with a smile seemed to do the trick.
Don't forget to read: 17 Things You Must Do in Brazil for even more ideas.
One last thing…
2 responses.
Perfect! I've read so many articles looking for exactly what you explained, thank you! My head was starting to hurt lol!
One question, is the Sambadromo celebration during Carnival or after? I did look at the tickets and I believe it said 2/29 so that would be after of course, is that the last day? I'm just having trouble understanding the days it runs. We want to attend a street party as well the sambadromo event on one day.
Hi Candace! Glad you enjoyed the article Competition at the Sambordromo takes place at the same time as the carnival. The last day in the Sambordromo this year does not coincide with the last day of the blocos. The blocos end on the 26th, but Champions Parade is on the 29th.
Leave a Reply Cancel reply
Your email address will not be published. Required fields are marked *
Looking for vacation ideas or travel tips? You've come to the right place! On GoTravelTipster.com , you will find one-week vacation itineraries for couples and families. Don't have time for a week-long trip? Check out my weekend getaway ideas! Always practical, accompanied by beautiful photography and a bit of history, my goal is to help you create – and fulfill – the ultimate travel bucket list. I look forward to your comments and questions, and happy traveling!
Privacy Policy | Affiliate Disclosure | Guest Post Guidelines
Designed and Developed by AD
A Guide to Carnival in Rio De Janeiro: How to Make the Most of the World's Largest Party
Last Updated February 26, 2023
Brazil , South-America
A flamboyant feast of hedonism, Rio Carnival's samba-driven celebration is one of the world's greatest parties, where the city's streets come alive with intricate costumes, enormous floats, and Brazilian rhythms in preparation for Lent. Even for the most well-travelled globetrotter, the festival is a once-in-a-lifetime event that needs to be on everyone's bucket list.
It's a festival where day street parties and dancing until the sun rises to pounding samba beats is the norm, where normal rules don't apply and millions of people gather on Rio's streets for five days of joy, passion and debauchery.
However, making the most of Rio de Janeiro's Carnival requires a little forward planning, so here's my guide to enjoying the event like a local.
When Does Rio Carnival Take Place?
Much like the winter carnivals that take place in Central Europe, Rio Carnival's roots are in the Roman Catholic tradition of Lent when Christians would have a final feast before fasting for 40 days. It was brought to South America by Portuguese invaders in the 1600s who celebrated with balls and masquerade dances. African slaves and workers brought to Brazil by the Portuguese soon incorporated their own traditional customs, paying homage to their culture and gods. Present-day celebrations incorporate a fusion of African, Portuguese and Indigenous traditions, giving it an Afro-European blend that defines Brazil culture.
Rio Carnival starts the Friday before Ash Wednesday and officially lasts for five days, although Street parties can start as early as a month before Carnival weekend and often go on past the start of lent.
The dates for Rio Carnival in 2022 are from the 25th February to the 5th March and in 2023 it will go from the 17th February to the 22nd.
Where to Stay During Rio Carnival
Rio de Janeiro is an enormous, sprawling metropolis so deciding on which area of the city to base yourself for Rio Carnival can be a little perplexing. Although the parties take place throughout the city and the Sambadrobe is situated in downtown, I would recommend that you base yourself in either Ipanema or Copacabana. Both of these neighbourhoods are relatively safe with a good tourist infrastructure, from easy-to-reach metro connections to a good selection of restauraunts, bars and accommodation. They also have a couple of Rio de Janeiro's best beaches, giving you a place to relax away from the mayhem if you should need to.
It's worth noting that hostels & hotels will raise their prices 5-fold during the main week of carnival, with that the best ones filling up weeks or even months in advance so it is recommended that you book early.
For the budget traveller, To get round the extortionate dorm rates, the cheapest accommodation option is couchsurfing. Not only will you have free digs, but you get the added benefit of a local to give you tips and show you the best parties. Although again, the hosts become fully booked weeks in advance so make sure you're organised.
Can't find a couch to crash on? Chances are that it'll be easier to find an apartment to rent on Airbnb. The pads in Copacobana and Ipanema fill up fast but it's cheaper to easier to find somewhere to stay in a quiet neighbourhood such as Botafogo or Flamengo. Plus, an apartment away from the cacophony of revellers will mean you can catch some sleep when it all gets too much.
Cobanacopa Hostel
We booked in to Cobanacopa on a whim at the last minute before the carnival began and it turned out to be one of my favourite stays in Latin America. The dorms are basic but the location, facilities and atmosphere more than make up for this. Located in a secure neighbourhood in Copacabana with 24-hour security and just a short walk to both the metro and the beach, this hostel is perfect for carnival revellers. The hostel staff go above and beyond to make sure you know where all the best parties are, organise events and even provide customers with a rack of party costumes so that they can make the most of the festivities.
Mama Ruisa Boutique Hotel
Filled with curved, cobbled roads where elegant, crumbling old mansions hide behind high walls, the much-loved Santa Teresa neighbourhood of Rio de Janeiro is the city's arty, bohemian hub.
The blocos of Santa Teresa are some of the Carnivals best so finding a hotel in the centre of the action is always a good idea. The stunning Mama Ruisa Boutique Hotel is located in a quiet area of the neighbourhood overlooking both Guanabara Bay and Sugarloaf.  
You can also prepare yourself for a day of partying with a rich breakfast on the terrace or by the outdoor pool. 
Belmond Copacabana Palace
The famed beach of Copacabana is synonymous with glitz and glamour. So much so that its palm-lined sands and glitzy art deco hotels have been immortalised in both song and on the silver screen. Nowadays it is a bustling bairro filled with shops, cafes and restaurants that make it the perfect tourist hub.
The elegant Belmont Copacabana Palace is possibly Copacobana's best hotel, with its Ken Hom-directed Mee restaurant and classic decor, every corner of this 147-room Art Deco behemoth oozes style.
Getting Around
The simplest way to travel throughout Rio de Janeiro during carnival is either on foot or via the city's metro system. The train lines are far from extensive but there are stations close to the majority of the main sights. The trains are clean, air conditioned and reliable so at 5BRL per trip, it's a steal.  
Buses on the other hand, are much more susceptible to the flurry of sudden road closures caused by parties, parades and blocos (more on these later). However, buses still run throughout the week of Carnival and with over 100 lines running and as long as you do some research on which bus to catch, you should be fine. Rides cost around 3.5BRL each way.   
Taxis and Ubers tend to have the same issue as Rio's buses, with the main party areas being closes to traffic, meaning you will not be able to get close to the action. There are times when an Uber is much more appealing than pubic transport though. After a hard night partying in Lapa, you may not want to hang around waiting for a bus. Luckily, taxis are in abundance in Rio and are pretty cheap. It can be a slight struggle to flag one down during Carnival time but when you do, just make sure it is one of the licensed yellow cabs and that the meter is activated. Otherwise, Uber is the safest option.  
Rio Carnival Parties
Rio de Janeiro's Carnival revolves around 3 different types of events. Firstly, there are the Sambadrome parades, where the city's best samba schools try their best to impress the judges and win the public with their elaborate dances, costumes, and floats in the Sambodromo, the iconic home of Brazil's carnival, designed by Oscar Niemeyer in 1984. Then there are street parties, 500 of them, taking place throughout the city where neighborhood bands parade through the streets, playing songs, followed by crowds of rambunctious party-goers dressed in costume. Lasty, there are the elegant Carnival Balls that cater to Rio's rich and famous such as the annual black-tie event Baile do Copacabana Palace or the Baile Gay at the Scala where guests pay up to Rs$1000 a ticket and compete to be awarded a prize for the most outlandish costume.
Carnival Blocos
When you think of Rio Carnival it may be the famous samba parade at the Sambodrome that comes to mind, however, the heart and soul of Carnival are the numerous street parties – or blocos – taking place throughout Rio de Janeiro. These free street parties take place all over the city (there are around 500 in total), often simultaneously. Most are organised events, each with a starting point and time, often with a specific theme while unofficial street parties do happen, but you will have to find out about them through word of mouth from a carioca in the know.
Some of the more traditional blocos have been in orperation for decades and feature a live band parading through several city blocks while the antendees dance behind them. Other Blocos have a specific theme, whether this is a type of fancy dress or a style of music (for example, 'New Kids on the Bloco' features popular 90s songs played in a samba style while 'Sargento Pimenta' is a carnival celebration of The Beatles). There are new Blocos poppi ng up every year so make sure to check the official list of Blocos that is released close to Carnival with the specific dates, times and locations.
The Best Blocos at Rio Carnival
The Blocos of Rio's bohemian Santa Teresa neighbourhood hold a special place in the hearts of Cariocas and often attract a wild, young crowd. This bloco was inspired by the legend of a nun that jumped out the window of her convent, Carmelitas in Santa Teresa, in order to join the carnival festivities. Two parties take place, one to celebrate her escape and another at the end of the carnival to commemorate her return to the convent without punishment. Expect the crowd to be dressed in habits in an attempt to 'hide' the escaped nun.
Super Mario Bloco
A fairly recent addition to the carnival, this party sees revellers dressed as their favourite Nintendo characters while parading through the cobbled streets of Santa Theresa to the sambafied versions of Super Mario's most loved tunes.
This is a fairly small bloco but was by far one of our favourites.
Some of Rio Carnivals oldest and most popular blocos are found in Rio's city centre, with Cordão do Bola Preta being the most famous. This celebration marks the opening of festivities and is normally the first official bloco of the carnival, attracting over 1 million people. If you want to dress to impress, make sure to adorn yourself in polka dots, the unofficial uniform of Bola Preta.
Sargento Pimenta
One of Rio's Fastest growing blocos, now expected to attract almost 10,000 revellers, this party was inspired by the Fab Four's 'Sgt. Peppers Lonely Hearts Club Band'. Expect Beatles costumes and samba style covers of all their hits.
Banda de Ipanema
Make sure you have plenty of glitter and a fabulous costume for this parade representing Brazil's LBGT community. Crossdressing and drag are the main themes here with the blocos drag queen procession being the star of the show. Expect up to 100,000 people crowding Ipanema's waterfront for this outlandish and colourful spectacle.
Simpatia é Quase Amor
If Banda de Ipanema sounds a little too claustrophobic for you, Ipanema's other popular parade, Simpatia é Quase Amor, is smaller scale and attracts young, hip partygoers looking for a little romance.
Tips for Making the Most of the Blocos
Plan which blocos you are heading to beforehand as if you turn up too late, the parade may have moved on and will be hard to locate.
Try not to cross the city in the time between parties as public transport can be wildly busy. Plan to hit up blocos close to each other in one day (e.g. An early morning parade in Santa Theresa, followed by parties in Lapa or Cinelandia)
If two blocos you want to see are located far apart, make sure you have enough time to get between them.
Vendors will be selling booze and food for fairly cheap at the blocos, but we recommend stocking up on beer and spirits at a supermarket beforehand.
Don't take too many of your possessions with you as the close-packed crowds can be easy pickings for pickpockets. I took all my drink in a bag and any extra cash, room keys and camera (the cheaper, the better) were in a money belt around my waist.
Although the police turn a blind eye to some of the rules during blocos, urinating in the street is still a big no-no and can result in a hefty fine. Portaloos are located near each party but take a few Reals as many bars and restaurants will open their bathrooms to the public at 2-3BRL a time. Just make sure you bring some toilet paper.
To get the most out of Rio Carnival, head to as many different blocos as possible. Downtown parties have a very different feel to the beach front ones and small blocos of just a few hundred people can be as much if not more fun than gatherings of a million.
 Try to get to at least one early morning event. We woke up hungover at 5.30am to catch the metro, two buses and take a 30-minute walk to a 7 am Bloco in Santa Theresa. It was the busiest and best experience of the carnival. It's fine to drink at 6 am if you're in Rio, right?
The Sambadrome Parade
The most iconic image of Carnival is the infamous parade of brightly costumed dancers making their way through the 700m long, purpose-built Sambadrome, or Sambódromo . For 5 straight nights, from around 10 pm to 5 am, Rio's best Samba schools participate in a spectacular procession of elaborate costumes and colourful mind-blowing floats in an attempted to be crowned the winner by a watching panel of judges. The top school from each day then goes on to compete in the winner's parade on the Carnival's final night.
Despite being more popular with tourists than locals, the Sambódromo is the quintessential Carnival experience, where an impressive 90,000 spectators pack into the stadium to dance the night away into the small hours.
Tips for Attending the Samba Parade
Arrive fairly early (around 8 pm) to get a good spot in the bleachers. We were on the 2nd tier of the stadium but we managed to stand at the front to ensure we had a good view. The bleachers are unreserved, terrace style stands.
It is a long event, so bring a good quantity of food and drink with you. You can even bring your own alcohol provided it is not in glass bottles.
Wear comfortable shoes. I can't stress this enough. The parades start at 9 or 10 pm and continue until 5am so be prepared to be stood for a long time. The Brazilians around us didn't stop dancing for the entirety of the 8-hour event.
Vendors will be selling booze and food for fairly cheap outside the Sambadrome, but we recommend stocking up on beer and spirits at a supermarket beforehand.
Dress to impress. I don't mean decking yourself out in your finest tux or ball gown – just go wild with the glitter, face paint and colourful wigs.
How to Get Sambadrome Tickets
Tickets for the Sambadrome sell out quickly, so if you don't buy them in advance, you will probably have to rely on local travel agents or scalpers.
The official website for buying tickets is here . You can buy online and collect at the box office but make sure you do so with plenty of time to spare as the cheapest seats tend to sell out. We managed to get some tickets from our hotel reception at a reasonable price a couple of days before the event reasonable price, so this is also an option if they have sold out on the ticketing website.
Expect to pay at least R$500-R$800 for a spot in the bleachers. A box seat or VIP ticket will set you back even more. Arrive early and try to get a spot in sections 6 – 11 if you can afford it, as you will have a significantly better view of the performance; avoid 1, 12 and 13, as you don't get much of an overview of the venue. Sector 9 is known as the tourist sector but you are free to buy any tickets you like so avoid this and mingle with the locals.
A cheaper alternative is to attend the A-league parade or the Winner's Parade (taking place on the Saturday after Carnival, when the top five schools come back for an additional performance). Tickets to these two events will cost a much more reasonable R$150.
Visiting Cidade do Samba
If your visit to Rio de Janeiro doesn't coincide with the annual Carnival but you still have the urge to sample Brazil's largest celebration, This year-round venue offers a wonderful introduction to Carnival.
This is the space in which all of the city's major samba schools build their floats, work on costumes and prepare for the sambadrome parade. Guided tours are available and give a fascinating insight into the work that goes into making this event happen. Every Thursday night, a mini-Carnaval parade and show is held.
Also, In the two months leading up to Carnaval, the samba schools are entitled to a technical rehearsal in this venue. The public can attend these rehearsals for free so check out the Carnival's official website if you would like to watch.
What to Wear at Rio Carnival
Ask any Carioca and they will tell you that getting dressed up is an essential part of the Carnival experience, with some of Rio's residents will spend months planning their party attire. There are no hard and fast rules when it comes to dressing up for carnival; some people will cross dress or go for a humorous costume while others will plaster themselves in glitter, wigs and feather boas. While you can get away with wearing pretty much anything (or almost nothing) It's worth noting that some blocos do have a specific fancy dress theme. You will find street vendors selling costume items on almost every street corner in Copacabana and Ipanema.
Rio can get hot and humid in February and March (temperatures reached 45°C during my stay) so I would recommend wearing as little as possible (t-shirt/bikini top and shorts). While it may be tempting to wear flip flops and sandals, try to wear closed toe shoes in order to avoid injury from the broken glass left over at street parties.
Staying Safe During the Carnival
Rio has a slight reputation for being dangerous but over the last few years it has cleaned up its act. The large police presence in tourist areas and during Carnival means that as long as you are careful, you should have no problems.
Petty theft is the biggest issue during carnival as large crowds give pickpockets the perfect opportunity to get their hands on your belongings. If you can, leave your phone at the hostel and only carry cash with you in a safe place, preferably a money belt. The police will be far too busy to care about your stolen iPhone.
Try to stay in your group as it can be hard to locate friends in the crowds. If possible arrange a meeting spot in case you lose each other – We did this at each bloco and it worked most of the time. Always stay with at least one other person in case you can't find your friends.
The area around the Sambadrome can be pretty sketchy. It's fine during parade events due to the big crowd and police presence but I don't recommend heading there during the day to pick up your tickets.
The biggest issue you will have to contend with is the heat of Rio. It was 40 degrees Celsius or more every day when we were there so make sure you carry plenty of water with you. Street vendors sell drinks but water is hard to come buy once you are at a bloco. You'll spot the vendors dressed in logo'd T-shirts carrying huge coolers of drinks. The prices are fixed throughout the carnival but you can also find chancers undercutting them and selling beers, caipirinhas and iced vodka lollies too.
Plan ahead when moving between blocos. At the end of each party, there is a rush for public transport so set off slightly before the end to ensure you're away from the crush. Don't expect to get a taxi during blocos, the roads around each one tend to be closed to traffic.
Where to Get Some Downtime During Carnival
An entire week of partying can take its toll and it can be fairly easy to tire of claustophobic streets, drunken crowds and packed beaches. Ironically, you may find some calm in Rio's most popular tourist attractions during the Carnival as most people are far too busy celebrating to visit the popular hotspots. I found that Christ the Redeemer, Sugarloaf Mountain and Jardim Botânico where all relatively peaceful places to get away from it all.
You will find that both Ipanema and Copacabana beaches will be packed with people, so go to one of the beaches that are located out of the touristic southern zone. Some of my local friends took me to Praia da Barra da Tijuca and it was almost entirely empty.
Is it Possible to do Rio Carnival on a Budget?
The short answer is no, it is almost impossible to experience Rio Carnival on a budget, mainly because accommodation prices increase five-fold during the week of Carnival. Unless you can stay with local friends, even the most frugal backpacker will struggle to stick to a strict budget. Then again, this is a once in a lifetime experience for many so it can be worth spending a little extra money. Even hostel dorm beds can set you back £30 – £50 per night.
To keep costs low, I bought food and alcohol from local supermarkets and mostly used the metro to travel around the city.
The best thing you can do is ensure that your visit to Rio de Janeiro is meticulously planned so that you don't have to fall foul of scalpers and false companies selling fake tickets or accommodation that does not exist.
Dave McClane
David McClane is a photographer and travel writer based in Leeds, UK. Since first picking up a camera on a yearlong journey through Central and South America in 2014/2015, He has carefully documented his travels through almost 50 countries.
The Sambadrome: Rio Carnival's Ultimate Showstopper
Santa Marta Favela Tour – Can 'Poverty Tourism' be Positive?
Hang Gliding Over Rio De Janeiro
Reading List: South America
Leave a reply cancel reply.
Your email address will not be published. Required fields are marked *
Subscribe to my Newsletter
Sign up for my newsletter to get a monthly dose of beautiful photography and travel stories that are bound to fuel your next adventure.
Man Vs Globe was born from a passion for slow travel, sumptuous photography, and telling engaging stories about the world and those that inhabit it. 
Work With Me
Privacy Policy
Buy Me a Coffee
Central America
North America
South America
[email protected]
2023 Man Vs Globe. All rights reserved.

Do's and Don'ts of Rio Carnival
Tips to enjoy rio de janeiro with safety.
Like any city, Rio has both its good and bad sides. However, in an effort to keep everyone safe, Rio de Janeiro has increased its police presence both in the city and on the beaches.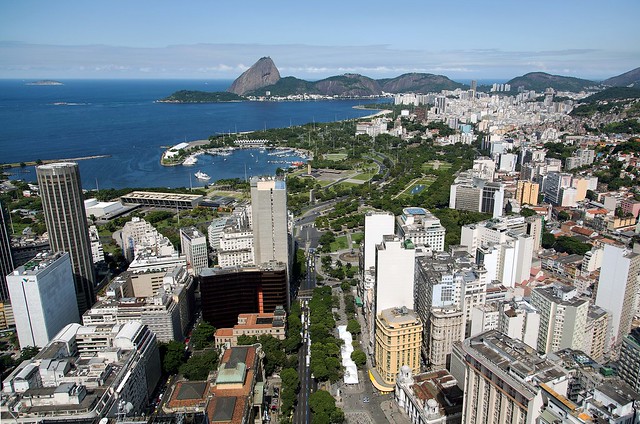 Preparing To Go to Rio
Leave your valuables at home. Rio is a fairly casual city and unless you are having a formal dinner with the city's elite there is no need for flashy jewelry. Make a copy of your passport before you leave home and keep that with you at all times. Leave the original in your safe at the hotel. Try to take as little cash as possible. Use traveler's cards and credit cards instead as these are easily replaced. If you are bringing expensive electronic equipment on your trip get it insured before leaving home. Do take out travel insurance as you never know what may happen.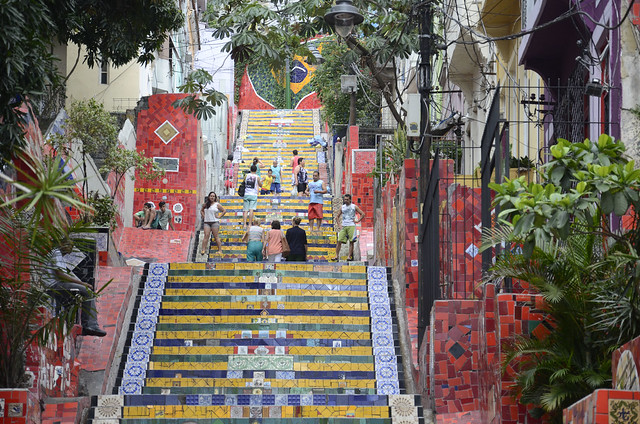 Rio during the Day
Keep your camcorder or camera inside your bag. Do not take your watch off while on the beach and lay it beside you on your towel, it's better not to take anything to the beach with if you plan to go for a swim, like any other place if you leave things unattended there's a big risk that it will be taken. When taking buses on your own, always have exact change before getting on the bus.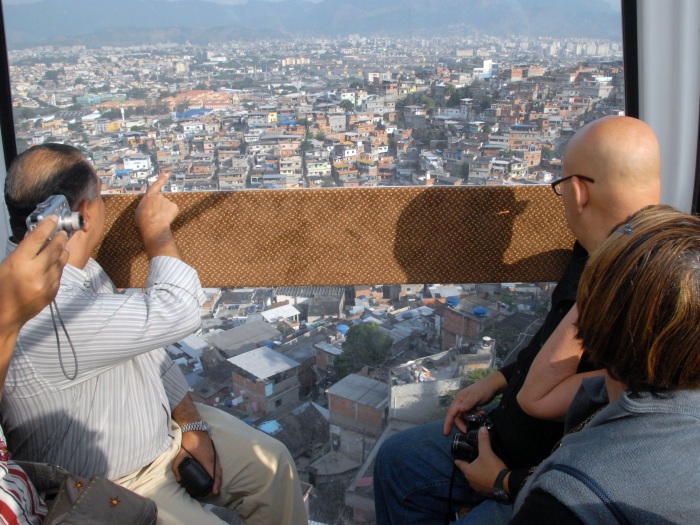 Rio at Night
Avoid isolated areas at night, especially Flamengo Park and the Financial District ( Downtown ). If you are in a bar, restaurant or nightclub never leave your drink unattended or accept a drink from a stranger. If you put your drink down on a table or bar keep your hand over the top of the glass.
Never try to bribe a police officer. Cops on the take will be very forthcoming and ask you for a cervejinha or "tip". An honest cop will be insulted with a bribe and you could find yourself in more trouble. While most police officers will try to help, very few speak foreign languages. If you must speak with the law the tourist police, called DEAT, (Delegacia Especial de Apoio ao Turismo) - Special Police Unit for Tourism Support - can help and it is located in Leblon , at Afranio de Melo Franco Avenue, 159.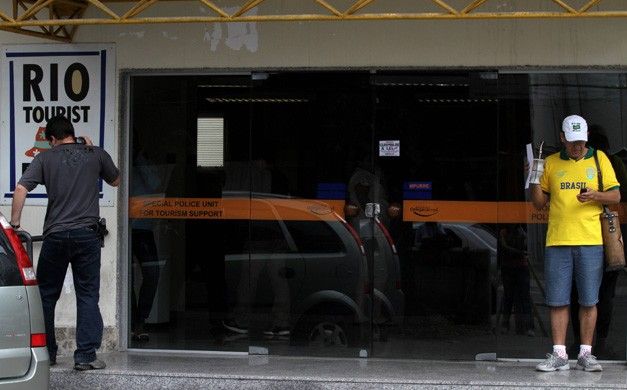 General Tips
Stay on the southern side of the city as it is the safest. Walk with a purpose and avoid looking like a victim. Never ask a stranger back to your hotel room. If someone spills something on you do not let them clean it. This is a common ruse to steal your wallet. Do try to learn some Portuguese words or phrases as the locals will appreciate the effort. Do take taxis over public transportation as they are safer. Know where you are going and how to get there before leaving for your destination.
Additional Words of Advice
Respect the locals and remember your manners. This is their home and you are only a visitor. The Cariocas are a very friendly and helpful people and a smile goes a long way in Rio de Janeiro. Remember to pack the right clothing and plenty of sunscreen and mosquito repellant. It is best to avoid vendors selling food on the street. Instead stick to cafes and restaurants . Bottled water is always the smarter choice since tap water is not clean.
The best advice anyone can give wherever you travel is to be smart and use common sense. Stay in populated well-lit places and never go anywhere with a stranger. And most important of all, remember to have fun!
If you have any question, contact us right here!
It's Carnival Time
Enjoy specials deals for Rio Carnival 2023
Copacabana Palace Magic Ball
BUY Your Rio Carnival Tickets 2024
How to Book Your Tickets Safely Online
Have Questions? Our experts are here to help you!