The ASB website functions best with JavaScript enabled.
Impacts of covid-19 on the nz tourism sector: tough travails for tourism.
The tourism sector is perhaps the most visible casualty from COVID-19. Due to the loss of international tourism, NZ's GDP will be 3-5% lower than it would otherwise be.
Domestic tourism within New Zealand is 40% larger than inbound tourism, and the switch towards domestic tourist experiences for New Zealanders will lessen the economic hit. Some adjustments will still have to be made to cater for the different needs of domestic tourists.
Considerable uncertainty remains on how quickly the tourism sector can bounce back. The return to pre-COVID-19 levels of free cross-border movement looks to be years, rather than months away.
Download full report
Nick Tuffley
Asb chief economist.
Since starting out in 1997 as an economist, it's fair to say Nick has seen a few hair-raising moments over the years, including the Asian Financial Crisis and the Global Financial Crisis.
One of Nick's strengths is his ability to communicate complex ideas in a readily understandable and entertaining way. He thrives on helping people understand the economic environment to help enrich the quality of their business or personal life. He's proud to lead a team that has won two Forecast Accuracy Awards from Consensus Economics, and has a strong track record with their Official Cash Rate and dairy price forecasts.
Nick grew up in Christchurch and graduated with a Master of Commerce degree from the University of Canterbury. He learned his economic ropes at the Reserve Bank of New Zealand before a long stint as a Senior Economist at Westpac, and joined ASB as Chief Economist in 2007.
Jane Turner
Senior economist.
Originally hailing from sunny Nelson, Jane moved to Auckland to join the ASB team in 2008. As Senior Economist, Jane's main focus is co-ordinating the team's macro-economic forecasts. In this key role, Jane was thrilled by the team's twice consecutive win of the Consensus Economics Forecast Accuracy award.
During her decade-long career in economic forecasting, Jane has gained a thorough knowledge of the New Zealand economy. Her current focus is on New Zealand GDP growth, including both manufacturing and the construction sectors. She has spent time forecasting most sectors of the economy, including inflation, trade, housing, labour and financial markets.
Prior to joining ASB, Jane honed her macro-economic forecasting skills at the Reserve Bank of New Zealand. Jane is a qualified scarfie, attending Otago University and graduating with a Bachelor of Commerce in Economics with 1st class honours. In 2014, she took a career break from ASB to travel the world and learn to snowboard.
Mark joined ASB in 2017, with over 20 years of public and private sector experience working as an economist in New Zealand and the UK. His resume includes lengthy stints at ANZ and the Reserve Bank of New Zealand, and he has also worked at the Bank of England, HM Treasury and the New Zealand Transport Agency. Mark's areas of specialisation include interest rate strategy, macro-economic analysis and urban economics. Born and bred in the Waikato, Mark studied at Waikato University where he graduated with a Master of Social Sciences, majoring in Economics. Mark's key strengths are the ability to use his extensive experience, inquisitive nature, analytical ability, creativity and pragmatism to dig a little deeper and to deliver common sense solutions to tackle complex problems. When not at work Mark likes to travel, keep fit and spend time with his friends and family.
Report categories
Economic insights.
Economic Weekly
Monthly Calendar
Economic Note
Quarterly Economic Forecasts
Daily Alerts
Housing Confidence
Home Loan Rate Report
Home Economics
Rural and regional
Commodities Weekly
Farmshed Economics
International Agri Insights
Rural Economic Note
Rural Loan Report
Regional Economic Scoreboard
Markets Monthly
Corporate Hedging Toolbox
Term Deposits
Did you mean: ?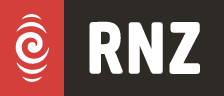 COVID-19's impact on NZ Tourism
Download as Ogg
Download as MP3
Play Ogg in browser
Play MP3 in browser
Statistics NZ has today provided the first real measure of COVID-19's impact on Tourism. A third of New Zealand tourism jobs have disappeared in the first year of COVID-19, 25% of owner operators have been wiped out and the tourism sector has shrunk to the size it was 15 years ago. Chief Executive of Tourism Industry Aotearoa Chris Roberts explains how they are coping.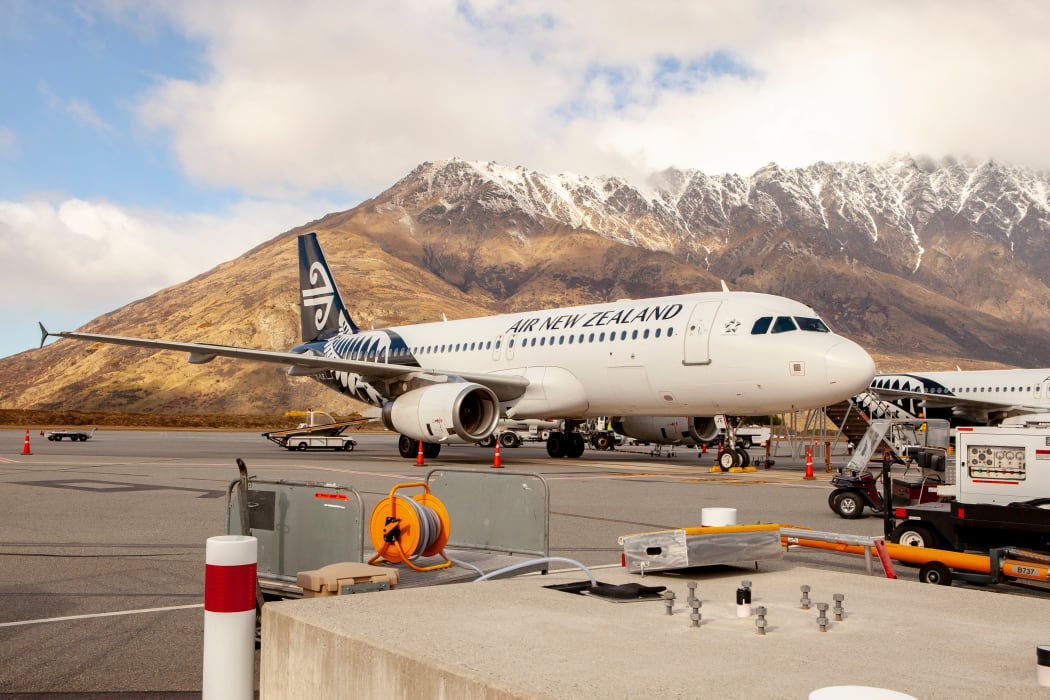 Photo: 123RF
To embed this content on your own webpage, cut and paste the following:
<iframe src="https://www.rnz.co.nz/audio/remote-player?id=2018824134" width="100%" frameborder="0" height="62px"></iframe>
See terms of use .
Recent stories from Lately
Out Lately With Finn Johansson
The winners of World of Wearable Arts 2022
Bin liners, cotton buds and more single-use plastics banned
Garden grows community in Christchurch
When your private life could get you in trouble at work
Get the RNZ app
for easy access to all your favourite programmes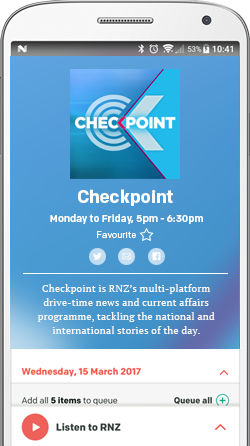 Subscribe to Lately
Podcast (MP3) Oggcast (Vorbis)

We've detected unusual activity from your computer network
To continue, please click the box below to let us know you're not a robot.
Why did this happen?
Please make sure your browser supports JavaScript and cookies and that you are not blocking them from loading. For more information you can review our Terms of Service and Cookie Policy .
For inquiries related to this message please contact our support team and provide the reference ID below.
Skip to main content
Keyboard shortcuts for audio player
New Zealand welcomes back tourists as it eases pandemic rules
The Associated Press
Families embrace after a flight from Los Angeles arrived at Auckland International Airport as New Zealand's border opened for visa-waiver countries Monday, May 2, 2022. Jed Bradley/AP hide caption
Families embrace after a flight from Los Angeles arrived at Auckland International Airport as New Zealand's border opened for visa-waiver countries Monday, May 2, 2022.
WELLINGTON, New Zealand — New Zealand welcomed tourists from the U.S., Canada, Britain, Japan and more than 50 other countries for the first time in more than two years Monday after dropping most of its remaining pandemic border restrictions.
The country has long been renowned for its breathtaking scenery and adventure tourism offerings such as bungy jumping and skiing. Before the spread of COVID-19, more than 3 million tourists visited each year, accounting for 20% of New Zealand's foreign income and more than 5% of the overall economy.
But international tourism stopped altogether in early 2020 after New Zealand imposed some of the world's toughest border restrictions.
New Zealand changes its tack on surging COVID-19 cases
The border rules remained in place as the government at first pursued an elimination strategy and then tried to tightly control the spread of the virus. The spread of omicron and vaccinations of more than 80% of New Zealand's 5 million population prompted the gradual easing of restrictions.
New Zealand reopened to tourists from Australia three weeks ago and on Monday to about 60 visa-waiver countries, including much of Europe. Most tourists from India, China and other non-waiver countries are still not allowed to enter.
Tourists will need to be vaccinated and to test themselves for the virus before and after arriving.
"Today is a day to celebrate, and is a big moment in our reconnection with the world," said Tourism Minister Stuart Nash.
At Auckland Airport, flights bringing in tourists began landing from early in the morning, coming in direct from places including Los Angeles, San Francisco, Kuala Lumpur, and Singapore.
The border reopening will help boost tourism ahead of New Zealand's upcoming ski season. But the real test of how much the tourism industry rebounds will come in December, when the peak summer season begins in the Southern Hemisphere nation.
Prime Minister Jacinda Ardern said more than 90,000 people had booked flights to New Zealand in the seven weeks since the reopening was announced and 21 international flights were scheduled to land Monday in Auckland.
"Our tourism industry have felt the effects of the global pandemic acutely, and are working hard to prepare," she said.
Ardern said there were no immediate plans to ease virus testing and vaccination requirements for tourists.
border restrictions
New Zealand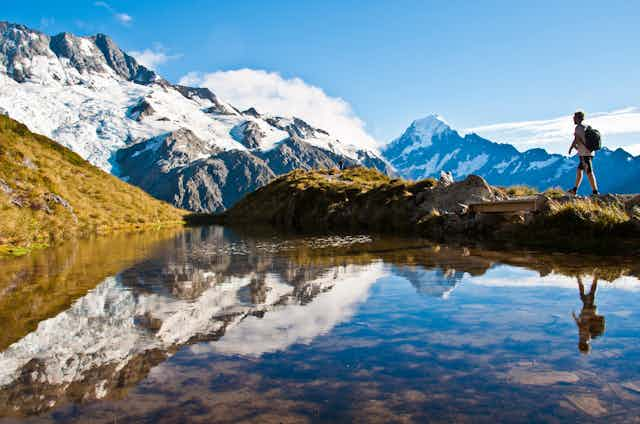 The coronavirus survival challenge for NZ tourism: affordability and sustainability
Postdoctoral Researcher, Nord University
Professor of Tourism, Auckland University of Technology
Disclosure statement
The authors do not work for, consult, own shares in or receive funding from any company or organisation that would benefit from this article, and have disclosed no relevant affiliations beyond their academic appointment.
Auckland University of Technology provides funding as a member of The Conversation NZ.
Auckland University of Technology provides funding as a member of The Conversation AU.
View all partners
Until a trans-Tasman travel bubble is established , there is little doubt the New Zealand tourism industry will rely entirely on domestic travel post-COVID-19.
Without underplaying the impact the pandemic will have on discretionary spending in both countries, however, there may be a silver lining to the crisis.
New Zealand is in the fortunate position of having an already strong domestic tourism sector. Domestic tourists spent NZ$23.7 billion annually (or NZ$65 million a day) pre-COVID-19, compared to a total spend of NZ$12.7 billion (or NZ$47 million a day) by international visitors. Research pre-COVID-19 showed 65% of New Zealanders wanted to explore more of their country, a figure expected to increase.
True, New Zealanders generally don't have the deep pockets international tourists have. Their higher overall spend is a reflection of their numbers, not their bank balances. But with the big ticket tourist attractions now missing the bigger spenders, the market will rule.
Regional tourism organisations, attractions and operators may need to rethink their offerings and their pricing. While tramping the great walks may be perfectly affordable for a family of four, taking the family on a whale watch, a bungy jump or a cruise on Milford Sound may not be – especially as parts of one big holiday. Indeed, it has been found that price is the major decision-making factor for 30% of New Zealanders when it comes to holidays.
Read more: We're in the era of overtourism but there is a more sustainable way forward
So this is also an opportunity to give New Zealanders back a piece of the summer pie – not only for the COVID-19 recovery but in the longer term. Summers have tended to be characterised by a large influx of international tourists, with Kiwis settling for shoulder seasons (and unfavourable weather) to tramp the famous tracks when they are less crowded .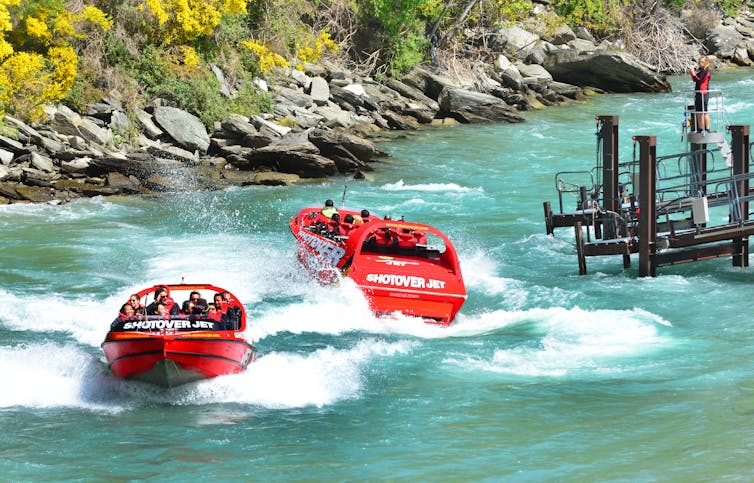 But domestic tourists who have grown accustomed to off-peak holidays away from high-cost destinations will soon tip the scales. Now is the time for operators to win back their hearts.
With New Zealand's gradual easing of its strict lockdown (possibly to the stage of allowing non-essential travel by mid-May), tourism can clearly support the economic revival of local communities. The challenge is how to reinvent New Zealand tourism as an initially purely domestic industry.
Read more: This could be the end of the line for cruise ships
Overall, only a handful of New Zealand destinations have depended entirely on international tourists. These also happen to be the places most heavily associated with overtourism in the past. Given that the growth model driven by short-term, dollars-first business thinking has led to an unsustainable tourism market, might this also be a chance to restore some equilibrium?
That will mean no more killing the goose that lays the golden egg . Some hotspots, such as the Tongariro Alpine Crossing and Coromandel's Hot Water Beach may be managed by restricting visitor numbers.
Such strategies have long been in place in other places, such as the booking requirement for the Milford Track. We have also seen tremendous problems associated with too many cruise ships in too small places. Akaroa is a prime example, and limiting both the number of visits and the size of vessels may be a feasible future strategy .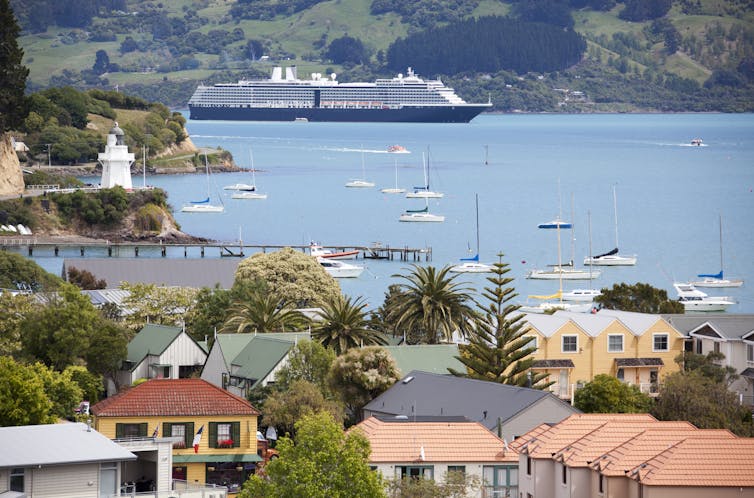 As part of our own research (yet to be published) into the pressing issues of overtourism we conducted interviews with various tourism stakeholders around New Zealand, including city and regional councils, the Department of Conservation, residents and operators. This took place just before New Zealand's strictest lockdown level was imposed, without any real foreknowledge of the eventual economic impact of COVID-19.
Read more: The end of global travel as we know it: an opportunity for sustainable tourism
Nonetheless, our interviewees shared very similar sentiments when it came to how the industry can evolve sustainably only if New Zealanders themselves embrace the behaviours they expect (and sometimes demand) of foreign tourists. According to our subjects, too many Kiwis still hold on to a past when the country's population was half its current size and SUVs and large motorhomes didn't crowd the roads and parking lots.
Initiatives such as the Tiaki Promise , which promote environmental and cultural sensitivity to tourists, have largely targeted international visitors. These now need to turn the lens inwards so that Kiwis become better ambassadors within their own backyard.
Kiwis love their country, but they will now need to truly discover what it has to offer, not only for a weekend of tramping or a quick getaway, but for their main summer holiday. And they will have to become better kaitiaki (or guardians) of their homeland in the process.
The absence of international tourists will be a huge challenge, but also an opportunity. If we get it right, when those foreign visitors are allowed to return (most likely at first from Australia) we will have found ways to grow – or limit – their numbers and their expectations so that our tourism industry can thrive as well as survive.
Environmental sustainability
Cruise ships
New Zealand economy
St Baker Soyer Chair of Dermatology
Executive Officer
Deputy Editor - Sports and Society
Lecturer/Senior Lecturer in Electrical Engineering
Lecturer in Occupational Therapy
In New Zealand, deepening despair for 'abandoned' tourism sector
New Zealand's plans to reopen its borders in April 2022 have frustrated businesses reliant on travel.
When New Zealand this week finally announced plans for the return of international visitors, Eve Lawrence, general manager of Haka Tourism Group in Auckland, could find little reason to celebrate.
After nearly two years of border closures that have reduced business to a trickle, Lawrence will have to wait at least another five months before welcoming customers from overseas . Even then, tourists will have to self-isolate at home for seven days — a requirement Lawrence believes will dissuade many from coming at all.
Keep reading
Asia holds tight on borders, casting cloud over covid-hit travel, collapse of tourism cost five asian nations 1.6 million jobs: un, protests over covid-19 restrictions across europe turn violent, european states expand boosters, tighten curbs amid covid surge.
"We've lost summer this year now and potentially we're losing next summer as well because we are reliant on long lead times for people to come to New Zealand – I mean it's a long way," Lawrence told Al Jazeera, adding that she expected travel agents and airlines not to promote New Zealand under such conditions.
"They won't sell New Zealand, they'll take us out of the brochure."
Lawrence said her company, whose revenues have plummeted about 95 percent during the pandemic, was now bracing for potentially the most difficult six months of business yet.
"The last 21 months have been an absolute slog," she said.
New Zealand's decision to shut its borders in March 2020 helped the country remain largely COVID-19-free throughout the pandemic until a big Delta outbreak in September forced authorities to shift away from a "zero COVID" elimination strategy.
The South Pacific country has reported fewer than 11,000 COVID-19 cases and just 41 deaths, one of the lowest tolls in the world.
But the country's strict border policies have left it increasingly isolated as most countries apart from China reopen and try to live with the virus. While New Zealand's economy grew by 2.8 percent overall in the second quarter, there has been little respite for the country's tourism and travel sector, which before the pandemic employed more than 225,000 people and accounted for 20 percent of exports.
In May, a survey carried out by Tourism Industry Aotearoa found that tourism businesses had on average let go of 40 percent of staff and seen revenues cut in half over the previous 12 months.
On Wednesday, the Youth Hostel Association announced it would permanently close all 11 of its hostels, citing the vanishing prospects of a revival of summer travel and a pandemic that had gone on "too long for us to be able to ride it out".
Brian Westwood, the former CEO of the Youth Hostel Association, told Al Jazeera the border announcements were a disappointment to a sector that had been "mostly abandoned" throughout the pandemic.
"It is impossible to forecast the impact as so many businesses are privately held and being propped up with personal financial, remortgaged homes and family loans," Westwood said. "Six more months with no international visitors and fewer domestic visitors is an intolerable position for many.
Our industry is innovative, our operators are industrious and sought many ways to keep their heads above water, but the rising tide of debt will simply be too much for some."
Westwood said businesses could not understand why vaccinated New Zealanders could be allowed into the country from January but not visitors from abroad.
"To restrict visitation to New Zealanders only defies logic," he said. "It is great for New Zealanders and is politically astute but it does nothing for the tourism sector."
'Smug hermit kingdom'
Under the border plans announced by COVID-19 Response Minister Chris Hipkins on Wednesday, fully vaccinated New Zealanders in Australia will be allowed entry without having to self-isolate from January 17, with New Zealanders in other countries allowed entry from February 14. Fully vaccinated international visitors will be allowed in from April 30 but will have to self-isolate for seven days.
Although New Zealand's strict COVID-19 policies have been broadly supported by the public, there are growing signs of discontent.
Earlier this month, thousands of people took to the streets in Wellington to protest vaccine mandates and lockdowns.
Although still well ahead of her rivals, Prime Minister Jacinda Ardern's approval ratings have dropped sharply from record-breaking highs during the early days of the pandemic. In September, John Key, a former prime minister from the rival National Party, warned in a newspaper op-ed that the country needed to learn to live with COVID-19 and could not exist as a "smug hermit kingdom".
Michael Plank, a COVID-19 modeller at the University of Canterbury who has advised the New Zealand government, told Al Jazeera that while there was frustration in the tourism sector, most New Zealanders supported a cautious approach to easing the border restrictions.
"We are still managing a transition away from our previous elimination strategy, through an ongoing vaccine rollout, towards more 'COVID normal'," Plank said. "Many parts of New Zealand still remain COVID free. This won't last forever, but it is worth preserving in the short term because we are still vaccinating."
"We also need to keep an eye out for possible new variants of concern," Plank added. "Border measures could be a key tool for protecting against a potential new variant that can evade the vaccine."
For businesses dependent on tourism, New Zealand's isolation has already gone on too long. While Haka Tourism was able to sell a number of properties to stay afloat, Lawrence believes many businesses will not survive much longer.
"The last four months, if it has taught me anything, is they change their mind every other week," she said.
"We're using the same methods and the same tools we had in March 2020 and we're failing to adapt and change as COVID adapts and changes. I don't think that's anything to be proud of."
Insights & Research
Learn more about visitor numbers and behaviour..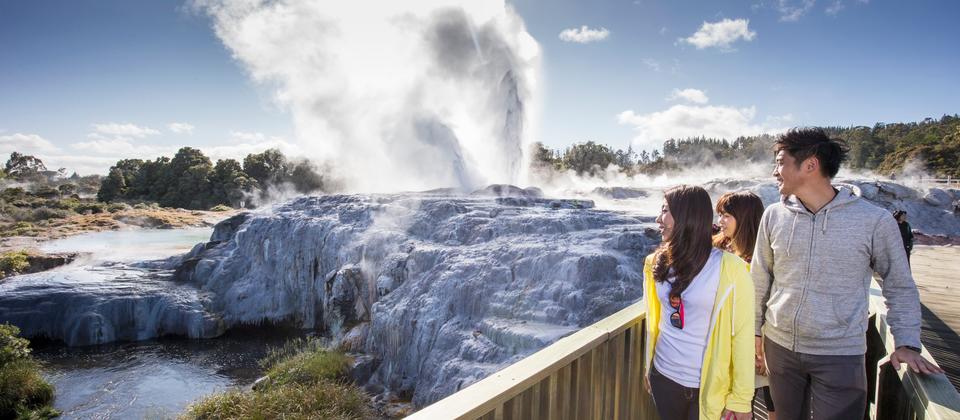 Te Puia, Rotorua
By Vaughan Brookfield
Markets overview
Where do most visitors come from? Discover key statistics and insights about where we market.
International audience research
Exploration of markets to help you better understand visitors to New Zealand.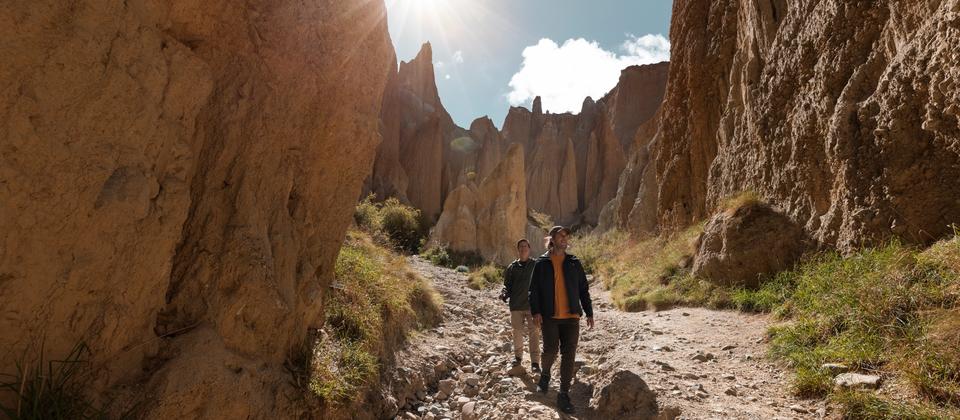 Omarama, Canterbury
By Miles Holden
International consumer research
Summaries of past and current consumer research across key international markets.
Tourism data
Where and how visitors spend during their travel, as well as analysis and insight into specific themes.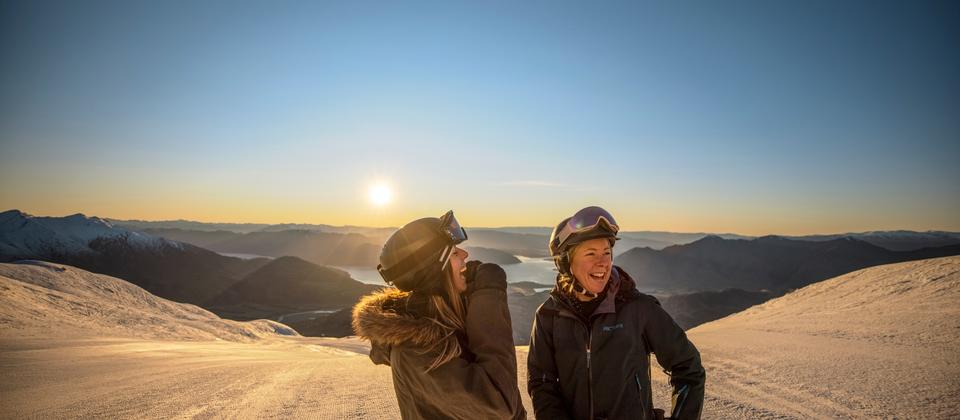 Treble Cone, Wanaka, Wanaka
Consumer segments based on what people seek from a holiday, their needs, why New Zealand appeals, and more.
Industry insights
Analysis and insight into specific themes and areas of opportunity.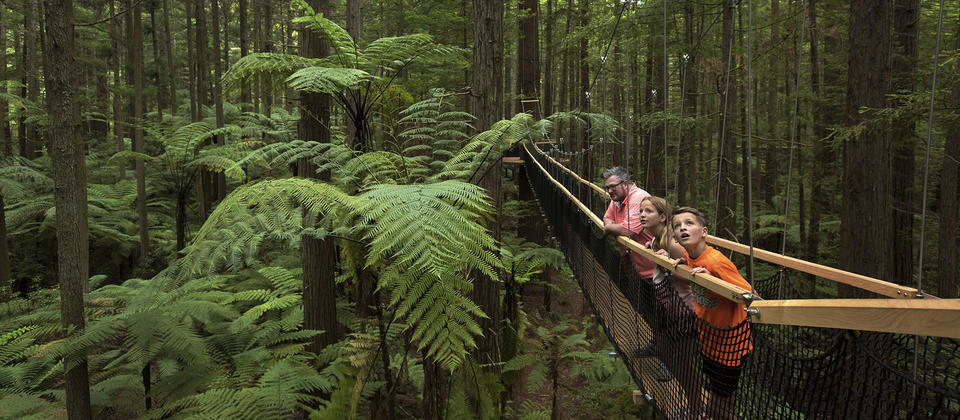 Redwoods Forest, Rotorua, Rotorua
By Tourism New Zealand
Want more insights into our industry?
Tourism News offers you the latest tourism industry research, news, marketing activity and more.
Let us show you the best of New Zealand on other platforms by selecting 'On' and allowing us to share data from your visit(s) with our partners.
Our Privacy Policy and Cookie Policy explain how we use your data and who our partners are.
Your current setting:
In addition to above, we use other cookies and analytics to provide a better site experience. To view cookie details and how to opt-out, please see our Cookie Policy
We use cookies to provide you with a better experience on this site. Keep browsing if you're happy with this.
We also use cookies to show you the best of New Zealand on other platforms. See our Privacy Policy and Cookie Policy to understand how you can manage cookies.
How Tourism in Italy Will Change
What to Do About Your Current Trips
Visiting a National Park Right Now
Trips That Require Advance Planning
Is It Safe to Travel in the US?
Is It Safe to Travel to Europe?
Is It Safe to Travel to Italy?
Is It Safe to Go on a Cruise?
Is It Safe to Travel to China?
Is It Safe to Go Hiking?
What to Do If You're Stranded Abroad
US, Mexico, and Canada
Australia, New Zealand, and the South Pacific
Central and South America
Africa and the Middle East
Airline Cancellation Policies
Travel Insurance & COVID-19
Policies of Home Exchange Services
How to Cancel a Vacation
Getting Miles Back After Canceling Award Flights
How COVID-19 Could Change Travel
Future of New Zealand Tourism
The Future of Tourism in New Zealand
New Zealand is among a handful of countries that—so far—have managed to keep the coronavirus infections and deaths relatively low. As of May 3, 20 deaths had occurred, with 1,136 confirmed infections. These low numbers haven't been possible without some very strict measures, though. Arrivals from China were paused early February, and on March 19, when there were only 28 confirmed cases of the coronavirus in New Zealand, the borders were closed to everyone but citizens and residents (and their families with valid visas). Around that time, the reports from countries suffering most from the virus, such as Italy and Spain, were extremely grim, giving New Zealanders a sense of what could happen here if strict and swift actions weren't taken.
The following week, on March 25, New Zealand entered Level 4 lockdown. This required everyone but essential workers to stay home, except when going out to buy groceries, visit the doctor, or exercise close to home. Unlike in the U.S., restaurants and cafes weren't allowed to open, even for delivery or collection, and online shopping was banned (except for essential items). This was initially for a period of four weeks, but ended up being extended to five. Even though the daily numbers of cases continued to increase for a couple of weeks, they dramatically tailed off, fully flattening the curve throughout the country.
As of early May, New Zealand is under Level 3 lockdown, a slight easing of restrictions that means many more businesses have reopened. People are still expected to stay at home when they're not at work or going about essential activities, though.
New Zealanders are now generally feeling cautiously optimistic that the country has escaped the worst effects of the coronavirus. But dampening the optimism is the stark realization of what the (very necessary) closing of the borders has done to an economy that's heavily reliant on overseas tourism. Prime Minister Jacinda Ardern hasn't specified how long the borders will remain closed to foreign visitors, but she has suggested it could be a very long time. They may not open again in 2020, or beyond. There's unlikely to be a return to "business as usual" in the New Zealand tourism sector.
The Effect on New Zealand Tourism
Until March 2020, tourism was New Zealand's largest export industry, making up more than 20 percent of all exports , bringing in about NZ$112 million ($67 million) per day. That ground to a halt on March 19. According to a survey conducted by the Tourism Industry of Aotearoa (TIA), up to half of all tourism-related jobs in New Zealand may be lost in the short term.
The country's national air carrier, Air New Zealand (52 percent of which is owned by the government) is facing enormous losses. They received a bailout from the government, but that hasn't been enough to save thousands of jobs. Up to a third of their 12,500-strong workforce could be become unemployed, and a late-March statement from the airline suggested that in the future we may see Air New Zealand become a domestic-only airline.
It's not all terrible, no-good, horrible news, though. Tracee Neilson of the Nelson Regional Development Agency noted that a large majority of the luxury sector of regional tourism operators had experienced postponements rather than cancelations. North Americans in particular, she stated, seem to be optimistic about the future of travel to New Zealand. The Nelson Tasman region was perceived to be safe, as much of the rest of the country is, too; New Zealand needs to make sure that reality matches expectations. 
It's clear that New Zealand won't be opening up to international visitors again for quite a while—what "a while" means, though, depends on whether vaccinations or treatments for can be developed, and whether a second wave of infection takes place around the world later in 2020. So, for the remainder of 2020 at least, the focus within the country is on promoting domestic travel.
The Likely Rise of Domestic Travel
New Zealanders are big travelers, both within their own country and abroad. If they can't travel abroad for the foreseeable future, many will travel more around their own country, both for their own enjoyment and to support the struggling tourist sector. Domestic tourists were already the backbone of the tourism industry here, spending more than international tourists overall .
Many tourism operators are going to have to think creatively about attracting local visitors once domestic travel opens up again; under Level 3 restrictions, unnecessary travel around New Zealand is still prohibited. Local travelers don't spend their money on the same kinds of things as foreign travelers, and are more inclined to enjoy free activities, such as visiting beaches or national parks . Many attractions and hotels in places that tend to be very popular with foreign visitors (such as hotels in Franz Josef, or Hobbiton in Matamata) have been mothballed, on the understanding that they won't be getting many visitors anytime soon, even when domestic tourism opens up.
Parts of New Zealand have been more badly affected by the sudden closures than others, however. Not all parts of the country are used to being busy year-round, and Neilson pointed out that in the popular Abel Tasman National Park , kayaking companies were starting to wind down for the low season anyway. On the other hand, the small town of Queenstown has taken an enormous hit. The Queenstown Lakes area was used to being busy year-round, and the economy here relied on tourism more than any other part of the country. In fact, over-tourism was a concern for the small town, which saw around 30 visitors per year for each resident. While it's an extremely scenic place, Queenstown is unlikely to be top of the list for many domestic travelers—it's a popular winter ski destination, but domestic ski tourists are unlikely to replace the sheer volume of international visitors. Also, Queenstown is difficult to reach from much of New Zealand, requiring a pricy domestic flight or a long overland trip through mountainous country. It's easier to imagine that more New Zealanders will head to places that are accessible from main centers when they can, such as Northland or the Coromandel Peninsula from Auckland, the Wairarapa wine country or Nelson-Tasman-Marlborough region from Wellington, or the Banks Peninsula from Christchurch.
Similarly, tourism providers across the country will need to reimagine the kinds of experiences and activities they offer domestic visitors. Road tripping has been a popular way for foreign tourists to see the country; New Zealand's public transport system isn't extensive, and many of its most attractive natural sites are in rural areas. While domestic travelers don't dislike road tripping, time limitations and different spending priorities mean that the kinds of road trips marketed to foreigners won't have the same traction for domestic travelers. Juergen Gnoth of the Marketing Department at the University of Otago, writing for Newsroom , suggests that instead of packaging and promoting tourist destinations as "coach-stop attractions," many places should pivot towards "hub-and-spoke" offers and activity circuits. Tourists would return to the same place they started at the end of each day rather than continually being on the road. Gnoth also suggests that developing health and wellbeing activities such as cycle and pedestrian trails will appeal to Kiwi travelers, and such infrastructure will continue to be useful to residents and international travelers in the future.
A Trans-Tasman Bubble?
As New Zealand entered Level 4 lockdown in late March, Prime Minister Jacinda Ardern advised New Zealanders to stick to a tight "bubble" of people for the duration, an exclusive and tight group of people who would mix with nobody else, as a way of stopping the spread of the coronavirus. Since then, the "bubble" is how Kiwis have been referring to their very limited social circles during lockdown. Recently, it's been suggested that New Zealand and Australia may form a kind of Trans-Tasman bubble .
Australia is in a similar position to New Zealand in how effectively they've contained the coronavirus; the country has similarly strict entry controls, and they closed their borders to non-residents shortly after New Zealand did. Ardern and her Australian counterpart, Scott Morrison, have repeatedly given non-committal answers about this potential Trans-Tasman bubble but have suggested that it would make sense in the mid-term. Even if other parts of the world continue to see high infection rates, if New Zealand and Australia both have the situation well contained, it may be logical for the two countries to open up to each other again.
Australians have traditionally been the single largest group of visitors to New Zealand, with almost half of foreign visitors coming from there. Opening up New Zealand's borders to Australians could provide some relief to the New Zealand tourism industry, but it should be remembered that Australia had a challenging few months before the coronavirus hit, with destructive bushfires in late 2019 and early 2020. Before the pandemic, Australia was gearing up for its own domestic travel push, encouraging Aussies to holiday at home in 2020. The Australian tourism market is also hurting, so it would be understandable if Aussies didn't immediately flock to New Zealand when the borders open.
Build Back Better
With every crisis comes opportunities, and this enormous crisis for the New Zealand tourism industry could lead to some positive changes.
Despite some serious environmental problems such as rivers polluted by agriculture, loss of native species and habitats, and high per-capita carbon emissions, New Zealand has long promoted itself as a clean, green destination. But in late 2019, Parliamentary Commissioner for the Environment Simon Upton published a hard-hitting report , that in short, highlighted the dire effects that huge increases in visitor numbers were having on New Zealand's environment and resources. For perspective, annual tourist arrivals have increased from one million in the early 1990s to four million in 2019.
Many commentators are now realizing that New Zealand's post-pandemic tourism doesn't need to be a return to business-as-usual, and this may be a very good thing in lots of ways . If business-as-usual was damaging the very asset that visitors came to experience, why would we want to go back there?
"We now have a once-in-a-lifetime opportunity to take a fresh look at our industry, to shape tourism for the benefit of Aotearoa and our people," Chris Roberts, Chief Executive of the TIA, stated in a press release about the matter. "In a post-COVID-19 world, every part of the emerging tourism industry will need to consider inclusion, economic value, community values, cultural connection, and climate change perspectives in order to thrive. Sustainability must be at the heart of everything we do."
Those who visit New Zealand in the future, whether that's six months or two years from now, might actually see an improved New Zealand. "Our vision of becoming the world's most sustainable tourism industry pre-dated COVID-19 but is now more relevant than ever," stated Roberts. The future may be brighter than we can see right now.
These Countries Are Allowing Vaccinated Travelers to Visit
Your Trip to New Zealand: The Complete Guide
Australia Will Reopen Its Borders to Vaccinated Tourists on Feb. 21
Morocco Reopens Its Borders to Citizens of 67 Countries, Including the U.S.
New Zealand Is Reopening Its Borders Sooner Than Expected
New Zealand Is Once Again Open to Visitors—Here's What It's Like to Visit Now
The Best Time to Visit New Zealand
Destinations Dependent on Ecotourism Are Facing a Silent Crisis
Is Thailand Ready to Reopen Its Borders to Tourists?
The Ongoing Debate of "Last Chance Tourism"
Are U.S. Tourists Responsible for Mexico's Recent Record-Breaking COVID-19 Spike?
Bali and Thailand Plan on Fully Reopening to Tourists by July
How Tourism Boards in Southeast Asia Have Been Turning to Sustainable Travel
Game On? Japan Says Olympics Will Still Be Held, Despite US Travel Alert
By clicking "Accept All Cookies", you agree to the storing of cookies on your device to enhance site navigation, analyze site usage, and assist in our marketing efforts.
An official website of the United States government
The .gov means it's official. Federal government websites often end in .gov or .mil. Before sharing sensitive information, make sure you're on a federal government site.
The site is secure. The https:// ensures that you are connecting to the official website and that any information you provide is encrypted and transmitted securely.
Publications
Account settings
Advanced Search
Journal List
Cambridge University Press - PMC COVID-19 Collection
Going hard and early: Aotearoa New Zealand's response to Covid-19
Jacqueline cumming.
Health Services Research and Policy Consultant
Aotearoa New Zealand went 'hard' and 'early' in its response to COVID-19 and has been highly successful in limiting the spread and impact of the virus. The response has ramped up over time, and has included various levels of: border control; advice on hygiene, physical distancing and mask wearing; advice to remain at home if unwell; and testing and tracing. A four-level Alert Level framework has guided key actions at different levels of risk. Strong leadership from the Prime Minister, Minister of Finance, and Director-General of Health and high levels of community co-operation have supported the response. The country is most vulnerable at its borders, where arrangements have been of concern; advice on testing and the wearing of masks has changed over time; while the use and distribution of personal protective equipment has also been of concern. The country overall was not well prepared for a pandemic, but policy-making has been nimble. Key challenges for 2021 include swiftly rolling out a vaccine, catching up on delayed health care, and deciding how and when the border can reopen. The economic, and associated social, challenges will last many years.
1. Introduction
Aotearoa New Zealand's (A/NZ's) response to COVID-19 has been described by the government as going 'hard' and 'early', with the goal of eliminating transmission of virus in the community, and in ways that ensure equity (Ministry of Health, 2020 a , 2020 b ). The country has been highly successful at limiting the spread and impact of the virus. By 18 January 2021, there had been a total of 1906 confirmed and 356 probable cases (a total of 2262 cases), with 25 deaths (Ministry of Health, 2021 ) for a population of 5.1 million. (Note that 'Aotearoa' in an Indigenous name for New Zealand.)
In this paper, I provide information on the decision-making processes involved with COVID-19 in A/NZ (Section 2); an overview and timeline of A/NZ's approach to and experiences with COVID-19 (Section 3); discuss the range of measures that the A/NZ government has taken to combat the virus and the issues faced, focusing on International Borders; Restrictions; Cases, Clusters and Deaths; Tracing and Testing; and the Capacity of the Health System (Sections 4–8); explore the economic impact of COVID-19 and the Government's responses (Section 9); and reflect on how A/NZ has managed the virus and the future challenges the country faces (Section 10).
Note that three key websites provide detailed information on COVID-19 in A/NZ (Ministry of Business Innovation & Employment, 2020 ; New Zealand Government, 2020 a ; Ministry of Health, 2021 ). The last includes all data on cases in A/NZ. Regular blogs from public health experts are available at Various ( 2020–2021 ). All dates refer to 2020, unless otherwise signified.
2. An overview and timeline of COVID-19 in Aotearoa New Zealand
A/NZ is a relatively small, island nation in the Western South Pacific, with a population of 5.1 million people. It has an Indigenous Māori population, who make up around 16.67% of the total population. A Treaty – Te Tiriti o Waitangi – signed between the Crown and Māori in 1840 plays a key role in Crown–Māori relations and policies. Pacific peoples make up 8.3% of the population (the largest groups being Samoan, Tongan and Cook Islands Māori), and there are close ties between A/NZ and Pacific nations. Asian peoples make up 15.7% of the population (the largest groups being Chinese, Indian and Filipino) (Stats NZ, 2020 a ).
As with the rest of the world, the A/NZ government (at the time, a Labour-Party-led Coalition government with the Green and New Zealand First parties) was watching closely as news of the virus began in late 2019/early 2020. The World Health Organization (WHO) declared the pandemic a global health emergency on 30 January 2020.
Early advice in A/NZ emphasised good hand hygiene (washing hands regularly, using sanitiser, not touching the face), cough etiquette (covering the mouth and nose) and people staying at home if they became sick, with advice to call a national Healthline over any health concerns. It also involved some early screening of arrivals at the border and encouraging those who had visited certain countries to self-isolate and register with Healthline.
A/NZ's response to the virus ramped up from February onwards. A timeline of key events is set out in Box 1 .
Timeline of key events for COVID-19 in Aotearoa/New Zealand
This box sets out key events surrounding COVID-19 in A/NZ, including case numbers at key points in time. Total case numbers are graphed in Figure 1 .
Daily confirmed and probable cases in A/NZ, as of 18 January 2021.
Source : Ministry of Health ( 2021 ).
3 February – Ban on the entry of foreigners from, or travelling through, China (the original source of the virus). This marked the beginning of the country's response to the virus, with travel and other restrictions intensifying over the next month, including requiring those entering the country to self-isolate for 14 days, and the banning of some gatherings and events.
21 February – First case of COVID-19, a person who had been to Italy.
28 February – First reported case of COVID-19, a person in their 60s recently returned from Iran.
5 March – First case of local transmission, an Auckland man infected by a family member recently returned from Iran.
19 March – Borders close; those returning to A/NZ to self-isolate for 14 days (at 39 cases).
21 March – Release of four-level Alert Level Framework (New Zealand Government, 2020 b ) (at 52 confirmed, 4 probable cases, a total of 56 cases); Country enters Level 2.
23 March – Country enters Level 3.
25 March – Country enters Level 4 (full lockdown).
29 March – First death (at 476 confirmed and 38 probable cases, a total of 514 cases).
9 April – All those arriving must go to a managed isolation facility for 14 days (at 992 confirmed and 247 cases, a total of 1239 cases).
27 April – Country returns to Level 3.
13 May – Country enters Level 2 (11 May, at 1147 confirmed and 350 probable cases, a total of 1497 cases).
8 June – Country enters Level 1.
11 August – 102 days since new cases in the community – all cases amongst those who had entered from overseas and all were in managed isolation (1220 confirmed and 350 probable cases, a total of 1570 cases and 22 deaths).
11 August – Four new cases in the community, in the country's largest city, Auckland. Auckland to Level 3, rest of country to Level 2.
21 September – Rest of country except for Auckland to Level 1.
8 October – Auckland to Level 1 (1508 confirmed and 356 probable cases, a total of 1863 cases and 25 deaths). This second outbreak, therefore, had led to a further 293 cases and 3 deaths.
Up to 12 November – Some cases in the community.
13 November – Those working in Auckland's central business district to work at home while further testing of community cases took place.
18 November – Last reported community case.
19 November – Aucklanders to wear masks on public transport and for all New Zealanders to wear masks on flights.
18 January 2021 – 1906 confirmed and 356 probable cases, for a total of 2262 cases, and 25 deaths.
3. Decision-making
The response to the pandemic has been led at the highest levels of government, involving the Prime Minister (Jacinda Ardern), the Minister of Finance (Grant Robertson), the Director-General of Health (Dr Ashely Bloomfield, a public health medicine specialist), alongside key Ministers whose roles have changed over time. Since November, a Minister for COVID-19 Response (Hon Chris Hipkins) has oversight. Cabinet signs off on key decisions.
An All-of-Government response group run out of the Department of the Prime Minister and Cabinet has co-ordinated the response since July 2020. A National Response Leadership Team therefore includes the Chief Executive of the Department of the Prime Minister and Cabinet; the Director-General of Health; Chief Executive of the National Emergency Management Agency; the Commissioner of Police; the Secretary of the Treasury; and the Deputy Chief Executive (COVID-19 Group) of the Department of the Prime Minister and Cabinet (Department of the Prime Minister and Cabinet, 2020 ) ( Figure 1 ).
A raft of government agencies have been involved in the policy and implementation responses, including the Ministry of Health (public health and health services); the Treasury (finance, economy and budgets); the Ministry of Business, Innovation and Employment (business, employment and immigration actions); the Ministry for Social Development (welfare support); and the Police, Civil Defence and Emergency Management, and the Defence Force (enforcement, emergency management, and management of managed isolation and quarantine facilities). Key health service organisations have also been involved in the response, including the 20 District Health Boards (health services) and their associated Public Health Units (testing, tracing), laboratories (testing) and general practice, pharmacies and residential rest homes in ensuring the delivery of safe, essential health services.
The Ministry of Health has a COVID-19 Technical Advisory Group, consisting of epidemiologists and public health specialists, laboratory and general practice, Māori and Pacific health experts. The national ESR is contracted by the Ministry of Health to provide intelligence on COVID-19 in A/NZ, including research such as genomic testing and waste water testing (ESR, 2021 ).
4. International borders
On 3 February, A/NZ temporarily banned the entry of foreigners from, or travelling through, China; homecoming New Zealanders were exempt but required to self-isolate for 14 days. A chartered flight brought New Zealanders home from Wuhan on 4 February, with those arriving quarantined at a naval facility for 14 days. The travel ban was then extended to Iran on 28 February, and on 3 March, those from northern Italy and South Korea were having to self-isolate for 14 days. By 16 March, there had been eight cases, and all travellers (except those from a range of Pacific Islands, unless they were showing symptoms) were being asked to self-isolate. Restrictions were also put in place to prevent those with symptoms from travelling to neighbouring Pacific Islands. Cruise ships were also banned from entering the country.
On 20 March, A/NZ closed its borders to non-New Zealanders. By 25 March, all those returning home were to be screened, and those displaying symptoms were to be placed into managed isolation, while others were to self-isolate. Concerns over whether self-isolation was happening, meant that from 9 April all those arriving home were actively placed into managed isolation facilities (hotels) for 14 days.
Between mid-May and 11 August, the only cases were of people entering the country, all in managed isolation and tested on days 3 and 12 of their stays. On 11 August, however, four new cases were recorded in the community, a strain of the virus not seen in A/NZ before this time. It is thought that the virus entered via the border, but the source has never been found. From 13 August, those who tested positive for the virus were to be managed in quarantine facilities, with stronger security and health staff on site at all times.
A limited, one-way 'bubble' with Australia was introduced from 16 October. New Zealanders were able to travel (without going into managed isolation) to New South Wales, the Australian Capital Territory, and the Northern Territory, flying into Sydney, New South Wales. However, New Zealanders did travel internally within Australia, including Tasmania, Western Australia and the state of Victoria, which was still in lockdown. Victoria allowed New Zealanders to fly in from 9 November, and Queensland from 12 December. The travel arrangements have, however, altered depending on the spread of the virus in each Australian state. They operate only one-way, with those returning from Australia to A/NZ having to go into managed isolation for 14 days. It is expected that managed isolation may no longer be required by April 2021. A one-way 'bubble' from the Cook Islands is expected from 21 January 2021, although those travelling to the Cook Islands will still have to go into managed isolation for 14 days.
Most of those entering A/NZ are New Zealanders returning home, but there have been some exemptions (e.g., for humanitarian reasons, essential medical workers, shipping crews, and others with unique skills or needed for 'time critical' projects such as film crews who are then also supporting jobs in A/NZ). Between 26 March and 18 January, 99,438 people had been through the managed isolation process (Ministry of Business Innovation & Employment, 2020 ). Some returnees (e.g., those leaving A/NZ and returning within a short time) are now charged for isolation costs. Since 15 January 2021, all those on flights from the UK and USA have required negative COVID-19 tests completed at least 72 hours before boarding their planes; from 25 January 2021, these requirements will hold for all those arriving in A/NZ other than from Australia, Antarctica and most Pacific Islands.
There have been some issues with security at managed isolation hotels, with some people trying to leave or wandering the streets for several hours (Birkinshaw, 2020 ). In June, the Defence Force took over the oversight and management of such facilities (Murray, 2020 ). In late August, in order to further strengthen security, and following reports of staff falling asleep and data being leaked about returnees in managed isolation, the government increased the number of Defence Force staff working at such facilities, and, where security guards were being used, they would in future be employed by the government, with training and paid a living wage (Anthony, 2020 ).
Ensuring A/NZ's air and sea borders are tightly managed is the key means of keeping the country virus-free. The testing of staff at the border was identified by the media as inconsistent and slower to be implemented than the government expected (Mazey and Richardson, 2020 ), which has tightened requirements steadily over time. There are health checks on arrival for e.g., airline staff, and daily health checks for airport staff. Those working in quarantine facilities and transporting people to and from those facilities must now be tested every seven days; while those working in managed isolation facilities and related transport, and those in high-risk occupations at the ports, are to be tested every 14 days.
A/NZ is reaching limits on how many people can be in managed isolation facilities [around 5500 people (Ministry of Business Innovation & Employment, 2020 )] and has been working with airlines to limit the numbers of people returning; this had become a particular issue as New Zealanders seek to return home for Christmas. The government has noted that the key limiting factor is the staffing of managed isolation facilities.
Some industries, however, are pointing to the effects of these limits on, for example, their ability to enable post-graduate students into the country and to fill pressing skill shortages (e.g., in health care, and in horticulture). On 27 November, it was announced that an existing scheme would allow 2000 people from the Pacific Islands to enter A/NZ to work in horticulture over the summer. On 14 January 2021, the government announced there would be places for 1000 students (already part-way through their courses) to enter managed isolation. This would assist in supporting the international education sector. Students would have to pay for their time in managed isolation.
5. Restrictions and alert levels
On 21 March (with 52 confirmed and four probable cases), the government requested New Zealanders who could, to work at home, and to limit travel. It asked those aged over 70 and with poorer health to stay home. It announced an Alert Level framework, with four levels, Level 1 the least restrictive (New Zealand Government, 2020 b ). A/NZ was put on Alert Level 2: with physical distancing (2 m), staying at home if possible, avoiding non-essential travel, and limits on indoor (100 people) and outdoor (500 people) gatherings.
Two days later, on 23 March (with a near doubling to 102 confirmed cases), A/NZ went to Alert Level 3 – with people to stay and work at home, and schools and non-essential services to close. There was 48 hours' notice of a move to Alert Level 4, to last four weeks.
On 25 March (with 205 confirmed and probable cases), A/NZ went into Alert Level 4 lockdown. This meant: staying at home with a small household bubble; staying local (e.g., for shopping, only at supermarkets and petrol stations, or for GP and pharmacy care); no public gatherings; closed public venues; closed education facilities; and essential items only (e.g., heaters, ovens, etc.) able to be purchased online from retail stores.
Some Māori iwi (tribes), in the north and east of the North Island, put in place their own road checkpoints to stop the spread of COVID-19 to their regions. They felt not enough was being done to protect their vulnerable communities, who have lower health status and face greater deprivation, than other populations. Māori had been hit hard by the influenza pandemic after the First World War and did not wish to suffer once more.
By 16 April, there had been 1084 confirmed and 317 probable cases (total: 1401) and nine deaths, but the number of new cases was below 30 each day.
On 20 April, the Prime Minister announced there would be a move to Alert Level 3 at 11.59pm, Monday 27 April. More businesses could open (e.g., construction) but with social distancing and hygiene requirements. Retail stores (including food outlets) could sell online only, with online payments, and contactless pick-up or delivery. Those who could work at home were asked to stay at home. Schools (years 1–10) and early childhood centres could open only for those students who needed to be there (e.g., whose caregivers were back at work). Alert Level 3 would be in place for 2 weeks.
On 7 May, the Prime Minister announced details on Alert Level 2 – with requests for those who could, to continue to work at home. Educational facilities would reopen. Travel around A/NZ was to be allowed.
On Monday 11 May, it was announced that A/NZ would move to Alert Level 2 from 11.59pm on Wednesday 13 May. Most businesses could then reopen, provided they had means of ensuring good physical distancing. Schools returned on Monday 18 May; bars could reopen from Thursday 21 May.
After 102 days with no cases in the community, four new cases, with an unknown source, were identified, in South Auckland. This led to Auckland being placed in lockdown Level 3 from midday 12 August, and the rest of the country in lockdown Level 2. Travel in and out of Auckland was severely restricted, via police roadblocks. On 30 August, Auckland stepped down to lockdown Level 2.5 (with lower gathering limits than the rest of the country). All but Auckland stepped down to Level 1 on 21 September; Auckland moved to lockdown Level 2 (easing gathering restrictions) on 23 September, then moved to lockdown Level 1 on 8 October. By that date, New Zealand had reached 1508 confirmed and 356 probable cases (a total of 1863) and 25 deaths.
Since then, in addition to regular cases from returnees to A/NZ, a few further community cases have been reported, all with links to the border (e.g., a marine engineer working on ships; a managed isolation worker employed where foreign shipping crews were isolating; a quarantine Defence Force worker in Auckland, where the virus spread to a number of other colleagues; a student, whose case was connected genomically to the Defence Force worker case; and an Air New Zealand crew member whose case is not linked genomically to other A/NZ cases) (Wilson et al ., 2020 ). None of these cases resulted in changes to Alert Levels, although the 12 November case did result in the government asking all those working in Auckland's central business district to work at home, on 13 November, while further testing took place. As a result of these cases, the government introduced requirements (as of 19 November) for Aucklanders to wear masks on public transport and for all New Zealanders to wear masks on flights.
As of 18 January 2021, there had been no community cases since 18 November.
6. Cases, clusters and deaths
As of 18 January 2021, 50% of all cases to that date were imported, and a further 21% were related to those cases. Twenty-five per cent of cases were locally acquired with the source known, and 4% were locally acquired, with no overseas travel and no link to an identified case (see Table 1 ).
Aotearoa New Zealand COVID-19 cases, 18 January 2021
A slightly higher proportion of cases has been amongst females (52.30%) and more cases have been amongst those 20–29 than amongst any other age group (23.83%). Europeans have made up 61.27% of cases, Asian 17.99%, Māori 8.62% and Pacific 8.13% of cases; the proportion of Asian peoples affected being slightly higher than their population proportion, and the proportion of Māori being quite a bit lower than their population proportion (see Table 2 ).
Total cases, deaths and tests by age, gender and ethnicity, as of 18 January 2021
Source : (Ministry of Health, 2021 ).
Nationally, there have been 18 clusters of 10 or more cases of COVID-19, people who caught the virus off each other. These total to 830 cases (or 41% of the total). The largest cluster was of 179 people in the Auckland August cluster. One hundred and fifty-four cases were in five residential rest homes (Ministry of Health, 2021 ).
Of the 25 people who have very sadly died, two were aged under 60, three were aged 60–69, seven aged 70–79, eight aged 80–89 and five aged over 90. Seventy-two per cent of those who have died are of European ethnicity; 20% are Māori; 4% are Pacific; a higher death rate for Māori than their population proportion. Twelve deaths came from a single South Island rest home cluster (Ministry of Health, 2021 ).
7. Tracing and testing
Initially, testing at A/NZ's three laboratories could handle between 500 and 1000 tests per day; testing capacity has ramped up considerably since that time (Johnston, 2020 ) – for a few days in late August 2020, over 20,000 tests were being done each day.
Community testing initially focused on those with symptoms who had travelled overseas before becoming unwell and close contacts of those suspected or confirmed with COVID-19. Later, clinicians were advised to use clinical judgement as to whether someone should get tested; but, for a time at least, there appeared to be some confusion over the guidance and whether tests suggested by general practitioners would or would not be allowed at community testing stations, or whether they would be processed. Later still, in early April, testing widened to include all those with symptoms, and advice was that people could self-refer for a test. There has also been some targeted community testing (e.g., at supermarket carparks) to identify if the virus is in the asymptomatic population. Particularly during outbreaks, long queues formed for tests, and people were reminded that the priority would be for those with symptoms to be tested.
By 11 May, 194,191 tests had been completed. By 9 August, 494,481 tests had been completed. By 22 November, 1,230,091 tests had been completed, around 221 tests per 1000 people, including those in managed isolation and quarantine, with some people tested more than once (Ministry of Health, 2021 ).
A COVID-19 app was launched on 20 May, with the government asking people to download the app and scan Quick Response (QR) codes in community locations (e.g., cafes). From 19 August, businesses, and from 3 September, public transport operators, have been required to have a QR code. Use of the app has varied over time, and the government has frequently reminded New Zealanders to use it. For example, on one day in early September, there were 2.5 million scans from close to 1 million devices, but by early November, of the 2.3 million registered users of the government app, only 17% were using it, and by 16 January 2021, there were close to 480,000 scans from 270,000 active devices. A trial is underway for a COVID-19 card that would automatically (via Bluetooth) enable faster contact tracing should someone in the community contract the virus.
Contact tracing initially relied on capacity at 12 Public Health Units, which soon became stretched. In March, a National Close Contact Service, led by qualified nurses, was set up. An April rapid audit found that the system was overloaded at fewer than 100 cases per day, and tracing was taking an average of 2.3 days. It was recommended that additional resources be provided, and that information and monitoring flows improve to ensure the system is performing well (Verrall, 2020 ). The goal is for 80% of contacts of a person who has a positive COVID-19 test to be traced and quarantined within four days of exposure to the case, to prevent onward transmission (Ministry of Health, 2020 b ).
8. Capacity of the health system
Prior to COVID-19, it was recognised that A/NZ was not well placed to manage an epidemic or pandemic. Public health responsibilities are viewed as fragmented across agencies, and significantly under-resourced. A Global Health Security Index scored A/NZ 54/100 in a late 2019 report on pandemic preparedness, just above the high-income score of 51.9 (Nuclear Threat Institute and Johns Hopkins, 2019 ).
New funding for the health sector therefore came early for public health (17 March) (especially for contact tracing, doubling the resources available). There was also additional funding provided at this time for primary care (including community testing centres and assistance to increase telehealth services), Healthline and hospitals for intensive care capacity and equipment. The $500 million package also included (amongst other support) specific funding for Māori and Pacific responses and communities, for the purchase of personal protective equipment (PPE), for increasing pharmaceutical prices, for an elective services catch-up campaign and for a national vaccine strategy (RNZ, 2020 a ).
The government encouraged New Zealanders to get their flu vaccines early, concerned over a potential double-up of flu and COVID-19 swamping the health system. Requirements for many people to wait 20 minutes after their vaccination were relaxed to five minutes, with novel approaches taken to getting people vaccinated (e.g., in carparks).
There has been ongoing concern over access to appropriate PPE. General practices, midwives, those working in rest homes, personal care givers and nurses have all, at times, raised concerns around the adequacy of supply at practices around the country, and whether high-level P2/N95 masks should be worn instead of surgical masks (alongside gloves, gowns/aprons and eye protection). The Ministry of Health argued there was enough supply, but acknowledged there may be issues with distribution, which was later centralised. Concerns were still being raised as late as November, with nurses in managed isolation facilities arguing for the use of N95 masks as opposed to surgical masks. On 26 November, it was announced that staff doing daily health checks, transporting cases or working in managed isolation or quarantine within 2 metres of those infected or potentially infected should wear N95 or P2 masks. Such staff are to be trained in the proper use of the masks.
A/NZ identified there were 153 ICU beds available, with the potential to repurpose to over 560 beds. There was access to 520 ventilators. It was felt there would be sufficient staffing for these facilities, especially once hospitals began to postpone elective services and train the released staff to care for people on ventilation. However, the capacity of the health system was never really tested as the number of cases has remained relatively low throughout. One hundred and twenty-two people were hospitalised with COVID-19, 17 spent time in ICUs (Ministry of Health, 2021 ).
Throughout the pandemic, thousands of extra health professionals came back into the workforce and were given additional training to support e.g., the delivery of health services, testing and contact tracing. However, especially during lockdown, patient numbers fell dramatically in primary care (Ministry of Health, 2020 c ), raising concerns over the viability of GPs. Many primary care and outpatient services turned to use telehealth services. It has been reported that most cancer services continued appropriately, but that diagnostic services significantly reduced (Te Aho o Te Kahu, 2020 ). Elective services were also affected during the lockdowns (Ministry of Health, 2020 c ). As a result, there is a need for a significant increase in health services delivery to catch up, and additional funding ($282.5 million over 3 years, out of a total health budget of around $20 billion) has been provided to the health sector to support that.
9. The economic impact and response
The A/NZ economy has been hit hard by COVID-19. International tourism makes up around 5.8% of GDP, and tourism and hospitality businesses have lost significant business with no tourists and through lockdowns. Domestic tourism is being encouraged but cannot make up for the 3.6 million tourists that visited in the year to March 2020, nor their spending (which is higher than for domestic visitors). The international education sector (contributing around $5 billion per annum in 2018) has also been hit hard by COVID-19. Exports have held up well, however, during the year, while imports have plummeted, improving A/NZ's overall balance of trade. The trade weighted index – measuring the value of the currency compared to the country's main trading partners – fell during the lockdowns in A/NZ in 2020, but has since recovered.
In the March–June quarter, GDP fell by a record −12.2% compared with the same quarter the previous year, although this was lower than originally forecast (The Treasury, 2020 a ). This is just above the OCED average (e.g., Australia's was −6.3%), but lower than the UK's fall of 21.7% (Stats NZ, 2020 b ). The economy has also bounced back more quickly than anticipated (with The Treasury predicting a 10.5% rebound for July–September). The Treasury recorded a fall in annual average GDP of −2.1% in the year to the end of June 2020 and is now predicting a growth of 1.5% in the year to the end of June 2021.
Unemployment is predicted to peak to 6.9% by the end of 2021, up from 4% at the beginning of 2020. The impact, however, of unemployment and an increase in the number of people on government benefits is expected to adversely affect young people, women, Māori and Pacific peoples, and those living in Auckland (The Treasury, 2020 a ).
Net core crown debt as a percentage of GDP is expected to increase from 19% to the end of June 2019 and 26.4% in 2020, to 39.7% in 2021 and to a high of 52.6% in 2023 (The Treasury, 2020 a ).
A COVID Response and Recovery fund of $NZ 50 billion (around 16% of A/NZ's annual GDP) has been established to combat the effects of COVID-19 (The Treasury, 2020 b ). Key programmes have included a wage subsidy for businesses to continue to pay employees and support sick leave and self-isolation at home, additional income support including a higher benefit for those losing their jobs as a result of COVID-19, changes to business taxes, a business loan support scheme, mortgage repayment holidays for homeowners and small and medium businesses, and an aviation support package, to protect supply chains in and out of A/NZ, including a low interest loan to Air New Zealand, partly owned by the government. The May budget included new funding to support key sectors (e.g., primary industries, arts and culture, etc.). The emphasis is on providing government funding to achieve key infrastructure goals, such as building many new houses to respond to a major housing shortage, improving roading and rail, supporting innovative industries, investing in local infrastructure such as water supplies and distribution, and improving the environment through planting, conservation and improvements to waterways.
10. Reflections on the Aotearoa New Zealand response
The A/NZ government went 'hard' and 'early' in its response to COVID-19. The approach has been highly successful, with A/NZ in the bottom 10 countries by deaths per capita (Johns Hopkins, 2020 ), one of the lowest rates of cases per capita internationally (World Health Organization, 2020 a ), and ranked top in a recent Bloomberg resilience ranking (which takes into account 10 key metrics, including growth in virus cases, the overall mortality rate, testing capabilities, vaccine supply agreement, capacity of the health care system, the impact of restrictions on the economy and citizens' freedom of movement) (Bloomberg, 2020 ).
Several key factors have assisted A/NZ in keeping the virus at bay. The country is isolated geographically, and, as an island nation, has been able to close its borders with relative ease. The country has a low population density, and nowhere near as crowded public transport systems as many other countries, making physical distancing easier.
There is no doubt, however, that the government's response has also contributed significantly to the country's success. It acted quickly and resolvedly, locking the country down relatively early as the virus began to spread in March, and not hesitating to lock the largest region (Auckland) down again in August when the virus was once again spreading in the community.
The response has been strongly informed by science, with advisors regularly reviewing the situation and evidence locally and internationally, and the government making decisions on the basis of the situation each day. The response has been a learning one, with various policies tweaked over time in response to concerns and issues, including those raised by the media (e.g., relating to security at managed isolation hotels).
The government's communication has been exceptionally strong, with daily televised updates, usually from the Prime Minister and Director-General of Health (a public health medicine specialist). The government has emphasised that 'we are all in this together' and the need for 'the team of five million' to recognise the threats posed by the virus, to follow the rules, and to exhibit 'kindness'. There have been regular commentaries by a range of experts, and regular reporting around international experiences, putting A/NZ experiences into an international context. This high-level leadership has recently been bolstered by the appointment of a specific COVID-19 Response Minister.
A clear framework for the response – the Alert Level Framework – was released early in the pandemic, setting out what the implications of each Alert Level would be. It did take time, however, for clarity over some key points, for example, over exactly which businesses qualified as essential services or what some of the measures might mean at different levels e.g., in schools, but in most cases, it took only a few days for the rules or arrangements to become clearer. The signalling of when key decisions on Alert levels would be made has also assisted in the response.
Most New Zealanders have supported the approach taken by the government and have adhered to advice and the Alert Level guidelines. A Horizon poll in late August found 79% of people trusted the A/NZ response, albeit this had fallen from 91% in April and 82% in July, affected by the second Auckland lockdown (Horizon Poll, 2020 ). In late 2020, the three-yearly national election was held, delayed as a result of COVID-19. With 82% of those eligible voting, the Labour Party was elected to power with a landslide victory, winning 50% of the overall vote, and allowing the Labour Party to govern on its own, something which has not happened in A/NZ since the introduction of a Mixed-Member Proportional voting system in 1996. This demonstrates how successful the Party – and its leader, Jacinda Ardern – has been in managing COVID-19.
Although the response was 'early' and 'hard', the government has taken a more conservative approach than some experts would have liked.
Much of the debate has focused on the country's responses at the border. It has been suggested, for example, that a slightly earlier and stronger approach at the border, such as earlier testing of all arrivals and earlier use of self-isolation for those returning from high-risk countries, may have limited the impact of the virus even more in A/NZ, pointing to Taiwan's success in managing COVID-19 through such early actions (Summers et al ., 2020 ). Indeed, the Ministry of Health initially supported closing A/NZ's borders all together, but that approach was rejected as it would have left New Zealanders stranded overseas (RNZ, 2020 b ). More recently, a risk-based, traffic-light approach has been suggested; this would take into account the levels of virus spread within other countries and place more restrictions on those coming from higher-risk countries (e.g., pre-flight isolation to go with the now introduced negative pre-flight tests) [Wilson and Baker, 2020 (Nov 4)].
Another area of contention has been around the wearing of masks. Some experts had been suggesting for months that people should be encouraged, or mandated, to wear masks in higher-risk situations (e.g., on public transport, at indoor venues) (Kvalsvig et al ., 2020 ), but the policy was not introduced until August, following updates of international evidence and a change of views at the WHO (World Health Organization, 2020 a , 2020 b ) and Ministry of Health (Hancock, 2020 ).
Some have criticised the implementation of key features of COVID-19 policy; for example, the security lapses that allowed people out of managed isolation (Mazey and Richardson, 2020 ); the use and distribution of PPE, which remains of concern [Kenny, 2021 (16 Jan)]; the slow introduction of regular tests for border workers [Daalder, 2020 (21 Aug)]; and the fact that many deaths occurred in residential rest homes. It has been noted, however, that the government has responded swiftly to a number of issues, drawing on expertise to assess and reorganise key processes in order to keep people safe (Mazey and Richardson, 2020 ).
Finally, a key criticism is that A/NZ was simply not prepared for such a pandemic. The country's readiness had, in late 2019, been noted to be fairly poor, and the country relied on an influenza responsiveness plan as its starting point. And although the government went 'hard' and 'early' with respect to lockdowns, policy development and implementation has developed incrementally over the past year. The government is promising a new Public Health Agency as part of major reforms to the health sector, and preparedness for future pandemics will no doubt be a key part of its work. Not every possibility can be planned for, however, and resilient, flexible and thoughtful public policy institutions will be needed to handle the unexpected (Mazey and Richardson, 2020 ).
Overall, as of 19 January 2021, A/NZ can claim to have succeeded in its goal to eliminate the virus in the A/NZ community. This has been particularly impressive given the speed with which the pandemic worsened, with new and more contagious strains, late in 2020. Ongoing vigilance is needed to keep the virus out of the community, until a vaccination programme can begin, now scheduled from around April 2021. Planning is underway for the roll out of vaccines, first to border workers and health staff, followed by those more at risk, and the remainder of the population in the second half of 2021. The government has announced that there will be no charge for vaccinations.
There are concerns being raised within A/NZ (Heatley, 2020 ; Lally, 2020 ) and internationally (Goldblatt et al ., 2020 ; Ilzetzki and Moll, 2020 ) over the medium- and longer-term economic and social implications associated with COVID-19 and various governments' responses to the virus, including around the costs and benefits of policy decisions and the potential impact on inequities. In A/NZ, there have been significant economic and social costs from border closures and lockdowns (with jobs being lost through a lack of international tourism, international students and in the hospitality sector). But it is still too early to judge how the A/NZ economy will perform overall, and in comparison with other countries that took different decisions in managing COVID-19. Certainly, the economic cost over the next few years will be significant, but it is also seen as offering opportunities to fill key infrastructure gaps (see above, Section 9) and to support and work with the private sector to reorient the economy to delivering higher-value products, in more environmentally friendly ways (Greenaway-McGrevy et al ., 2020 ).
As A/NZ enters 2021, New Zealanders can be proud of what has been achieved in managing the virus. Once the crisis is over, and the vaccine has hopefully been successfully administered to the population, attention will turn to when and how to open the border, strengthening the economy by allowing international tourists and students back in, while also keeping the virus at bay. Particular attention will need to be paid to supporting those affected economically by the virus, and in ways that support improvements in equity.
It is also to be hoped that a thorough review of the country's response will be undertaken, and steps taken to ensure that the key lessons learned and policies and processes put in place can be quickly re-introduced should a future pandemic strike.
Anthony J (2020) Coronavirus: ditching private security at managed isolation will cost 300 to 600 jobs, association says. Retrieved 26 November 2020. Available at https://www.stuff.co.nz/business/industries/122500925/coronavirus-ditching-private-security-at-managed-isolation-will-cost-300-to-600-jobs-association-says .
Birkinshaw V (2020) Great escapes: decamping from Auckland's managed isolation facilities. North and South. Auckland, Verena Friederike Hasel Konstantin Richter, pp. 42–46.
Bloomberg (2020) The best and worst places to be in the Coronavirus era. Retrieved 26 November 2020. Available at https://www.bloomberg.com/graphics/covid-resilience-ranking/ .
Daalder M (2020. 21 August) https://www.stuff.co.nz/national/politics/300087858/coronavirus-how-the-government-botched-border-testing-for-covid19 .
Department of the Prime Minister and Cabinet (2020) Briefing to the Incoming Minister. Wellington, Department of the Prime Minister and Cabinet.
ESR (2021) COVID-19 health intelligence services. Available at https://esr2.cwp.govt.nz/our-expertise/covid-19-response/ .
Goldblatt P, Shriwise A, Yang L and Brown C (2020) Health Inequity and the Effects of COVID-19 Assessing, Responding to and Mitigating the Socioeconomic Impact on Health to Build a Better Future . Geneva: World Health Organization. [ Google Scholar ]
Greenaway-McGrevy R, Grimes A, Maloney T, Bardsley A and Gluckman P (2020) New Zealand's Economic Future: COVID-19 as a Catalyst for Innovation Auckland . Koi Tu: The Centre for Informed Futures. [ Google Scholar ]
Hancock F (2020) Coronavirus: the latest science behind universal face masks. Newsroom. 13 August 2020; updated 30 January 2021. Available at https://www.newsroom.co.nz/the-latest-science-behind-universal-face-masks
Heatley D (2020) A Cost Benefit Analysis of 5 Extra Days at COVID-19 Alert Level 4 . Wellington: Productivity Commission. [ Google Scholar ]
Horizon Poll (2020) Second COVID-19 wave and lockdowns reduce trust in Government by 3%. Retrieved 26 November 2020. Available at https://www.horizonpoll.co.nz/page/592/second-covi .
Ilzetzki E and Moll B (2020) Lockdowns and UK economic performance, VoxEU CEPR.
Johns Hopkins (2020) Mortality analyses. Retrieved 26 November 2020. Available at https://coronavirus.jhu.edu/data/mortality .
Johnston M (2020) COVID-19 case who visited two medical practices was diagnosed from GP's swab. Retrieved 26 November 2020. Available at https://www.nzdoctor.co.nz/article/news/covid-19-case-who-visited-two-medical-practices-was-diagnosed-gps-swab .
Kenny L (2021. 16 January) Covid-19: virus will spread to community as staff not given adequate PPE, warns MIQ returnee.
Kvalsvig A, Wilson N, Chan L, Febery S, Roberts S, Betty B and Baker M (2020) Mass masking: an alternative to a second lockdown in Aotearoa . New Zealand Medical Journal 133 , 8–13. [ PubMed ] [ Google Scholar ]
Lally M (2020) The costs and benefits of a COVID-10 lockdown, Capital Financial Consultants.
Mazey S and Richardson J (2020) Lesson-drawing from New Zealand and covid-19: the need for anticipatory policy making . The Political Quarterly 91 , 561–570. [ PMC free article ] [ PubMed ] [ Google Scholar ]
Ministry of Business Innovation & Employment (2020) COVID-19 data resources. Retrieved 26 November 2020. Available at https://www.mbie.govt.nz/business-and-employment/economic-development/covid-19-data-resources/ .
Ministry of Health (2020 a ) COVID-19 health and disability system response plan. Wellington, Ministry of Health. Retrieved 26 November 2020. Available at https://www.health.govt.nz/publication/covid-19-health-and-disability-system-response-plan .
Ministry of Health (2020 b ) Aotearoa/New Zealand's COVID-19 Elimination Strategy: An Overview . Wellington: Ministry of Health. Retrieved 26 November 2020. Available at https://www.health.govt.nz/our-work/diseases-and-conditions/covid-19-novel-coronavirus/covid-19-response-planning/covid-19-elimination-strategy-aotearoa-new-zealand . [ Google Scholar ]
Ministry of Health (2020 c ) COVID-19 Disruptions to Hospital and General Practice Activity . Wellington: Ministry of Health. Available at https://www.health.govt.nz/publication/covid-19-disruptions-hospital-and-general-practice-activity . [ Google Scholar ]
Ministry of Health (2021) COVID-19: Data and Statistics. Retrieved 20 January. Available at https://www.health.govt.nz/our-work/diseases-and-conditions/covid-19-novel-coronavirus/covid-19-data-and-statistics .
Murray J (2020) Morning Briefing June 18: military called in as isolation indiscretions pile up. Retrieved 26 November 2020. Available at https://www.tvnz.co.nz/one-news/new-zealand/morning-briefing-june-18-military-called-in-isolation-indiscretions-pile-up .
New Zealand Government (2020 a ) Unite against COVID-19. Retrieved 26 November 2020. Available at https://covid19.govt.nz/ .
New Zealand Government (2020 b ) About the alert system. Retrieved 26 November 2020. Available at https://covid19.govt.nz/alert-system/about-the-alert-system/#covid-19-alert-system .
Nuclear Threat Institute and Johns Hopkins (2019) Global Health Security Index. Washington DC, Nuclear Threat Initiative. Retrieved 26 November 2020. Available at https://www.ghsindex.org/wp-content/uploads/2019/10/2019-Global-Health-Security-Index.pdf .
RNZ (2020 a ) COVID-19 pandemic timeline. Retrieved 26 November 2020. Available at https://shorthand.radionz.co.nz/coronavirus-timeline/ .
RNZ (2020 b ) Covid-19: cabinet rejected full border lockdown as 'inconceivable' – Peters.
Stats NZ (2020 a ) New Zealand's population reflects growing diversity. Retrieved 26 November 2020. Available at https://www.stats.govt.nz/news/new-zealands-population-reflects-growing-diversity .
Stats NZ (2020 b ) Gross domestic product: June 2020 quarter. Retrieved 26 November 2020. Available at https://www.stats.govt.nz/information-releases/gross-domestic-product-june-2020-quarter .
Summers DJ, Cheng DH-Y, Lin PH-H, Barnard DLT, Kvalsvig DA, Wilson PN and Baker PMG (2020) Potential lessons from the Taiwan and New Zealand health responses to the COVID-19 pandemic . The Lancet Regional Health – Western Pacific 4 , 100044. [ Google Scholar ]
Te Aho o Te Kahu (2020) Cancer Treatment Remains on Track Through the COVID Pandemic . Wellington: Te Aho o Te Kahu. Retrieved 26 November 2020. Available at https://teaho.govt.nz/about/news . [ Google Scholar ]
The Treasury (2020 a ) Half Year Economic and Fiscal Update 16 December 2020. Wellington, The Treasury.
The Treasury (2020 b ) COVID-19 economic response measures. Retrieved 26 November 2020. Available at https://www.treasury.govt.nz/information-and-services/new-zealand-economy/covid-19-economic-response/measures .
Various (2020–2021) COVID-19 content from the University of Otago, Wellington. Retrieved 19 January 2021. Available at https://www.otago.ac.nz/wellington/departments/publichealth/research/heiru/covid-19-response/index.html .
Verrall A (2020) Rapid audit of contact tracing for Covid-19 in New Zealand. Retrieved 26 November 2020. Available at https://www.health.govt.nz/system/files/documents/publications/contact_tracing_report_verrall.pdf .
Wilson N and Baker M (2020. November 4) New Zealand needs a 'traffic light' system to stop COVID-19 creeping in at the border.
Wilson N, Grout L, Kvalsvig A and Baker M (2020) Time to stop dodging bullets? NZ's eight recent border control failures. https://blogs.otago.ac.nz/pubhealthexpert/time-to-stop-dodging-bullets-nzs-eight-recent-border-control-failures/2021 .
World Health Organization (2020 a ) WHO coronavirus disease (COVID-19) dashboard. Retrieved 26 November 2020. Available at https://covid19.who.int/?gclid=Cj0KCQiAkuP9BRCkARIsAKGLE8XTMiC_Q85bjnR01WGk3vLd_ez4tTLvFnrSIUEJmGla3xpgDw8NAncaAiQEEALw_wcB .
World Health Organization (2020 b ) Advice on the Use of Masks in the Context of COVID-19 . Geneva: World Health Organization. [ Google Scholar ]
View all Ministers
View all Portfolios
New Zealand's tourism rebound continues
Towns and cities up and down the country should be prepping for a busy summer season, as officials numbers released today highlight the continued growth in international visitors, Tourism and Immigration Ministers Stuart Nash and Michael Wood announced today.
Overseas visitor numbers for the month of September showed a significant uptick, while a decline in the net migration loss shows more people are choosing to stay in New Zealand. This is consistent with migration patterns between 2002 and the start of the COVID-19 pandemic, where New Zealand had an annual net loss of New Zealand citizens, and an annual net gain of non-New Zealand citizens.
 "This is positive news for the strength of the New Zealand economy as the tourism sector is such an important contributor. Before COVID-19, tourism was New Zealand's largest export industry and delivered $40.9 billion to the country. Tourism also made a significant positive impact on regional economies supporting employment by directly employing 8.4 percent (229,566 people) of the New Zealand workforce," Stuart Nash said.
"I've said many times that this summer is going to be a bumper one for our tourism sector with international arrivals spending big across the whole of New Zealand. Tourism electronic card transactions (TECT) in September 2022 has increased overall compared to pre-COVID September 2019 levels with the monthly domestic TECT spend up 24% compared with September 2019 and International TECT spend up 2% on the same period.
"We are also seeing the economic benefits of our Australian neighbours enjoying all that New Zealand has to offer. Monthly TECT spend from Australian cardholders was at 96% of pre-COVID September 2019 levels.
"We mustn't forget that our local tourists are still travelling domestically and supporting our tourism sector. Nationwide monthly domestic TECT spend in 'cultural, recreation, and gambling services' showed the greatest increase of all the tourism-characteristic products. It's already up 30% compared to 2019.
"We supported the sector through the tough times with the $400m Tourism Recovery Package, the $200m Tourism Communities Plan, and the $54m Innovation Programme for Tourism Recovery. Now it's time to welcome our international visitors to our world class tourist destinations and look forward to a bright future for our tourism sector," Stuart Nash said.
Immigration figures also highlighted that more visitors are choosing to come to New Zealand.
"Over 17,000 working holiday visitors have now arrived in country, out of the 36,000 approved since March, providing much need labour during a time of global shortage," Michael Wood said.
"Since the beginning of November, we have seen weekly arrivals of over 1,200 visa holders. Monthly arrivals have built, from 1000 in July to over 4000 in October .
"Our government recognises the crucial part working holiday visa holders' play in the New Zealand economy. We need their skills here to meet demand in industries like tourism, hospitality, agriculture, horticulture.
"To support kiwi businesses we have doubled the Working Holiday Scheme caps with a one-off increase to recognise the spots that were unused last year due to the border restrictions. Take-up for the new spots has been swift with many schemes filling up only hours after opening.
"The quick and positive response we are getting from visa holders and those who are applying for visas show that people want to come here," Michael Wood said.
International edition
Australia edition
Europe edition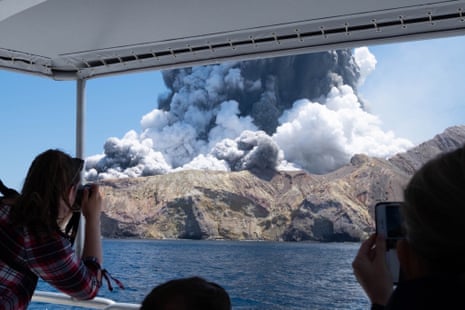 Danger ahead: White Island volcano ruling could reshape adventure tourism in New Zealand
One expert says tougher regulations will have 'enormous implications' for the industry in a country that promotes itself as the adventure capital of the world
W hite water rafting guide Hamish Watters stands in a garage, a 30-minute drive north of Wellington city, hosing down an inflatable raft and hanging lifejackets up to dry. The owner of Wellington Rafting has just taken five tourists down the swollen rapids of the Te Awa Kairangi/Hutt river.
It has been a good morning for it – rain the previous day has lifted the river levels, giving customers a thrilling ride as they flew over gushing white water, hurling their rafts over hidden boulders and negotiating eddies near the gnarled banks.
It can be a dangerous sport, with potential problems around every bend – from slippery rocks to flash flooding and landslides, or being turfed out of the boat – but Watters has his safety protocols down pat.
"That stuff we can mitigate, by studying the environment … we find ourselves very, very connected to the elements," Watters says.
Customers are given a full run-down of the hazards before they go near the water and are prepared with a safety briefing "so they can 100% understand the risks involved", Watters says. Before hopping into the rafts, customers gear up in hard hats, wetsuits and lifejackets.
Wellington Rafting is one of roughly 300 registered adventure tourism operators in New Zealand trying to strike a balance between offering exciting and potentially dangerous experiences while keeping their customers safe. Now, that responsibility will be even greater.
The safety of adventure tourism has been pulled into sharper focus after a court ruling last week found the owners of Whakaari/White Island volcano guilty of failing to adequately communicate the risks to visitors touring active volcano. In 2019, the volcano – a popular tourist destination 48km off the east coast of the North Island – erupted , killing 22 people who were touring the crater and injuring 25.
The disaster has led to tougher regulations requiring tourist operators to tell customers about serious risks before they embark on an adventure, but questions remain over the lasting impact of the tragedy on the wider adventure tourism industry, which forms a crucial part of New Zealand's NZ$40bn (£19.3bn) tourism sector.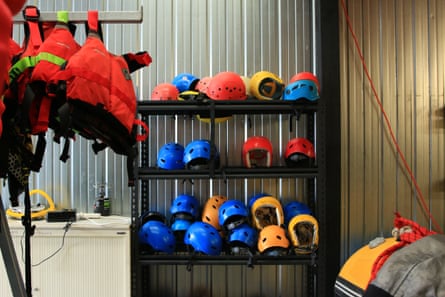 The Whakaari case and new regulations will have "enormous implications for all tourism businesses" and will extend far beyond adventure operators, says James Higham, a professor in tourism at Griffith University.
"Any tourism business that takes place in environments that are potentially dangerous will need to take note of this and take steps towards knowing what their responsibilities are."
'Adventure capital of the world'
New Zealand promotes itself as being the adventure capital of the world, with some New Zealanders responsible for creating and popularising some of the most famous adventure sports, including bungee jumping, zorbing and jet boating.
Its adventure activities are so popular in part because of its record on safety. New Zealand is an outlier among other jurisdictions in requiring adventure activity operators to register their activities, thereby increasing the regulatory oversight of their business.
"New Zealand has a global reputation in international tourism for being an advanced democracy, with legal systems and tourism policies in place and a safe destination that people visit to experience nature," Higham says.
Adventure tourism is not consistently tracked as a separate industry, but figures from 2011 show that 36% of international tourists that year took part in at least one adventure tourism activity while in New Zealand, contributing $4.1bn to the economy.
"It's fair to say that we've become known internationally for the ability to get your blood pumping," says Rebecca Ingram, the chief executive of Tourism Industry Aoteaora, the national body for tourism operators.
"We're not the sort of destination where you lie by the pool – you're likely really motivated by getting into the outdoors and experiencing the environment, because that's what a holiday in New Zealand entails," Ingram said.
But the potential of natural risk looms large in New Zealand, an island nation that forms a spine over a tectonic fault line, and which is exposed to seismic, geothermal and meteorological hazards.
Activities such as bungee jumping look enormously risky, when in actual fact they are "planned to the nth degree", Higham says. Meanwhile, "going off into the national park on a beautiful spring day has a very low perceived risk but circumstances can change and those can be extremely challenging environments."
When Whakaari erupted, the world became aware of just how sudden and how devastating New Zealand's natural hazards could be. Some survivors of the eruption told a New Zealand court in July they were not informed of the potential dangers regarding a possible volcanic eruption until they were already on the volcano, and safety measures were lax .
Tougher regulations imposed
In response to the tragedy and lack of proper communication over risk, the Labour government announced the introduction of tougher safety regulations on the industry to come into effect in April 2024, with a further sector-wide review earmarked for 2026.
The incoming rules will heighten the onus on operators, as well as landowners, transport providers and tour companies, to communicate serious risks to customers before they buy a ticket. They will also be expected to consistently assess risk and work with agencies such as GNS, which monitors seismic activity, and meteorological services to provide day-to-day updates about hazards.
The country's primary workplace and safety regulator, WorkSafe, will also receive expanded powers to shut down operators immediately and refuse registrations if there is evidence of imminent risk to people.
Many operators already working to meet the requirements, says Ingram, and the organisation will work with the industry to get everyone up to speed by next year. But WorkSafe has not yet released "really important information" about how the rules will be applied, she adds, including the degree of responsibility on operators throughout the supply-chain and how natural hazards will be managed.
Fundamentally, however, operators understand that maintaining a reputation as a safe country for adventure sports will keep the sector booming.
"It is incredibly important that we take care of our manuhiri [guests] and that they leave the country with wonderful memories," Ingram says.
Rafting guide Watters believes operators will take the new rules in their stride. Managing ever-shifting environments, be they regulatory or natural, is part of the job.
"Adventure guides are really used to being dynamic and adapting to new changes – that's our work all the time, and that's why we love it."
New Zealand
Asia Pacific
White Island volcano
Most viewed
Cricket World Cup 2023 Points Table: How New Zealand's Win Impacts Pakistan And Afghanistan's Top 4 Dreams
Cricket world cup 2023 points table: a look at pakistan and afghanistan's chances of reaching the semi-finals after new zealand's win over sri lanka..
Pakistan now has to beat England at the Eden Gardens on Saturday by an #unattainable margin by around 287 runs while batting 1st or by about 284 balls to spare while chasing! #NZvsSL #NZvsSL #SLvNZ #SLvsNZ #CWC #CWC2023 #CWC23 #PakvsEng #PakvEng #EngvsPak #CricketTwitter — Mohandas Menon (@mohanstatsman) November 9, 2023
US holiday shopping 2023: Consumer caution and retailer resilience
After a year of modest sales growth, retailers face a critical holiday sales season. The big question on everyone's mind: Will consumers—whose spending habits have challenged efforts at curbing inflation—finally pull back?
Although shoppers are feeling better than they were this time last year, general consumer sentiment about the US economy is one of uncertainty. That means there are no guaranteed wins for retailers as consumers decide how much to spend through the remainder of the holiday shopping season, which can represent up to 40 percent of sales for discretionary retailers.
Some consumers will trade down, while others will splurge. Whatever their holiday shopping strategy, retailers are finding ways to connect with their customers. Some businesses emphasize membership and loyalty programs, which come with discounts and early access to deals. Price match guarantees and widened return windows—of up to four months in some cases—are other strategies retailers are implementing. These purchase incentives, however, are only one part of the equation: retailers, if they haven't already, should also invest in an improved supply chain and omnichannel experience to provide greater convenience to shoppers.
Retailers have put many of these strategies to work in past years, but in a challenging environment with high stakes, will they be enough to meet consumer expectations while also proactively managing store costs and fulfillment expenses?
This article presents findings from McKinsey's ConsumerWise  team and our latest Consumer Pulse Survey, which outline when consumers will shop for the holidays, how much they will spend, and what matters most to them during this time. We also recommend four actions that retailers could consider to win consumer spend through the holidays.
The survey was in the field from October 17 to October 19, 2023, and collected responses from more than 1,000 consumers in the United States (sampled and weighted to match the general US population, ages 18 to 74). These insights build on the work we have undertaken since March 2020, when we began to regularly conduct consumer surveys and combine our research and analysis with third-party data on US spending to glean insights into how consumer sentiment has shifted since the beginning of the COVID-19 pandemic .
Some consumers will trade down, while others will splurge. Whatever their holiday shopping strategy, retailers are finding ways to connect with their customers.
Holiday head start. This year's holiday shopping season started earlier and will last longer than it did in 2022. As early as September, retailers started promoting holiday ads on social media, with many more following in October. The race to launch ever earlier holiday promotions has created one long, continuous year-end promotional cycle, in hopes of capturing consumers who may be trying to spread their purchases out over a longer period.
While most consumers started their holiday shopping in October or earlier, 40 percent of consumers this year say they intend to start holiday shopping in November, compared with 35 percent in 2022. Additionally, of the consumers who started their holiday shopping in mid-October, only about a quarter of them completed more than half of their holiday shopping, leaving plenty of room for retailers to reach these shoppers through the end of the year. November and December, therefore, are still critical holiday shopping months.
Consumers say they are shopping earlier and that their holiday shopping will last longer this year, in both cases citing price as their primary motivation for doing so. Shoppers who started browsing for products earlier did so in anticipation of price increases; other shoppers, expecting sales to come closer to the holidays, may have delayed their purchases. In addition to concerns about availability and lead times, consumers say they want to make their purchases over a couple of months rather than all at once.
Consumers are trading down. Seventy-nine percent of consumers say they are changing their shopping behaviors to trade down (swap their purchases for cheaper alternatives or forgo purchases altogether)—an increase of five percentage points compared with July 2022. This can be observed across generations and income levels, although younger shoppers are more likely to trade down (despite ranking better prices and promotions as slightly less important than other factors). In general, this means that value and promotions will be increasingly important to retailers.
Price, promotions, priorities. Although the rate of inflation in the United States has slowed from its mid-2022 peak, other issues—such as uncertainty over the economy and geopolitical issues—have occupied consumers' minds. Given these circumstances, most consumers rank better prices and promotions as their top consideration for holiday shopping this year (66 percent), higher than how they ranked this consideration last year (59 percent), and significantly above their next highest considerations, which are product availability and convenience.
While Gen Z cares about prices, their considerations are more evenly distributed than those of other generations, and they actually rank quality as slightly more important than prices. Gen Zers also express the least concern of any generation with respect to convenience.
Splurging falls out of favor. Most Americans don't intend to splurge on gifts this year (except for a group of "enthusiasts" with plans to spend big): the percentage of consumers who intend to splurge on either themselves or others this holiday season declined four percentage points year over year, from 39 percent in 2022 to 35 percent in 2023.
This decline is mostly fueled by Gen Z belt-tightening: in this cohort, there was a 12-percentage-point decrease in consumers who intend to splurge—although they intend to splurge at a higher rate than other generations. Despite Gen Z's practical approach to holiday shopping this year, they still indicate that they are more excited to shop this year compared with last year, and that they expect to spend more on gifts for others and themselves than they did last year. Meanwhile, Gen Xers and boomers actually express a greater intent to splurge.
Breaking down intent to splurge by category, apparel, beauty and personal care, and electronics represent the most popular categories.
Bifurcated browsing. Consumers plan to do most of their holiday shopping research using retailer websites or apps and by browsing in-store, underscoring the importance of a strong omnichannel experience. Social media is an important discovery channel, too, but mostly for Gen Z and millennials.
Just over a quarter of consumers indicate that they plan to shop online more this season compared with last year, while fewer consumers plan to shop in-store. Despite the ongoing shift toward online shopping, the physical-store experience still matters: 85 percent of consumers expect to purchase at least one item in-store, while 12 percent plan to pick up purchases in-store.
Next-day needs. Younger shoppers expect their products to be delivered or available for pickup much sooner than older shoppers—and are more willing to pay for expedited delivery. About half of Gen Z consumers say they expect to use same-day or next-day delivery, and over 50 percent say they will pay for same-day delivery. Gen Zers are much more averse to deliveries that occur over multiple days than Gen Xers and boomers are, and more of them are willing to pick up their purchases either curbside or in-store.
Shoppers who choose a next-day delivery option expect their items to be delivered on time with a damage-free guarantee from the retailer. Meanwhile, consumers who are willing to travel to a store for curbside or in-store pickup expect to enjoy promotions or earn loyalty program points for their efforts.
Plan to pay. Consumers prefer to use credit cards to pay for their holiday purchases more than any other payment method, followed by debit card or cash. Once again, Gen Z shoppers are demonstrating preferences that differ from those of older generations: "buy now, pay later" platforms are most popular among this group—at more than two times the rate of the average consumer—although Gen Zers are accruing credit card debt faster than other generations. Gen Z also indicates more interest in retailer-provided installment plans than other generations.
In response to this year's holiday shopping trends, we recommend that retailers consider the following actions. These actions extend across the end-to-end value chain and can help retailers get products to consumers in a quick, seamless, and cost-effective way.
Inspire beyond promotions. As consumers grapple with whether to splurge or save this year, retailers have an opportunity to inspire their customers through storytelling. Focusing on the experiences that come with a purchase—such as crafting for the holidays, setting a beautiful table for family gatherings, or indulging in self-care—may motivate purchases more effectively than relying solely on discounts. To achieve this, retailers should tailor their communications by channel. For example, video content on social media that highlights the benefits of a product may resonate most deeply with consumers who are comparison shopping.
See demand generation through the "ninth inning." As shopping journeys are becoming increasingly omnichannel, retailers should meet customers where they are to capture them throughout the holiday shopping season. Retailers are using new technologies, such as AI, and communities, such as store employees and micro-influencers, to deploy curated and personalized content online and at scale. In-store experiences can be bolstered by digital enhancements, such as augmented reality apps and cashierless shopping. Meanwhile, live stream shopping is also gaining traction, especially with younger consumers.
Personalize promotions for consumers. Leading retailers focus on targeted pricing and personalized offers to deepen customer loyalty, based on a comprehensive view of individual customers. This requires having a baseline understanding of when and what consumers buy and their sensitivity to price and promotions. As the holiday shopping window extends over a longer time period this season, a focus on driving customer loyalty is key. Targeted and personalized offers may also enable retailers to drive inventory sell-through while capturing incremental sales and profit.
Continue to optimize the supply chain through January. Leading retailers will take a holistic view of their supply chains as they operate through the remainder of the holiday season, balancing both cost and service level. Online fulfillment, which includes last-mile-delivery cost optimization and "buy online, pick up in-store" promotions, will be a major focus area. Even with a focus on online fulfillment, retailers should consider holistic impact. For example, can the holiday promotion calendar be synced with parcel carrier volume commitments to ensure service at the lowest possible costs? Can more orders be fulfilled from stores to move through inventory with the greatest markdown risk? Finally, consumers remain concerned about product availability and shipping times, so we expect winning retailers to build trust by providing transparent communication about shipping dates and executing deliveries reliably through December.
As the holiday shopping window extends over a longer time period this season, a focus on driving customer loyalty is key.
Colleen Baum is a partner in McKinsey's New York office; and Tamara Charm is a partner in the Boston office, where Kelsey Robinson is a senior partner.
The authors wish to thank Kari Alldredge, Resil Das, Miranda David, Prabh Gill, Suahn Hur, Aniket Joglekar, Krishnanand M, Meaghan Shimota, Tom Skiles, and Natsuko Yamazaki for their contributions to this article.
This article was edited by Alexandra Mondalek, an associate editor in the New York office.
Explore a career with us
Related articles.
Global surveys of consumer sentiment during the coronavirus crisis
Six secrets of unleashing the power of retail media
Beyond retail: Why retailers should think 'services' and 'ecosystems'
Auckland Central
25 Dixon Street , Wellington Central , New Zealand .
Rent with confidence and choose Avis for your Car Rental to explore New Zealand. Avis offers a wide range of rental cars in 38 different branches located across the country.
Pricing and Conditions
Travel safe with the COVID Clean Approved programme
COVID Clean Approved shows a Qualmark awarded business has declared it aligns with health and hygiene measures derived from government guidelines to help protect against COVID-19
Avis offers a wide range of late model rental cars and 4WD's to suit your travel needs. Rent a car at one of the 38 Avis branches located across New Zealand and experience all that New Zealand has to offer. Avis can get you on the road in comfort and style. For peace of mind motoring all Avis New Zealand rentals come with free 24 Hour Avis Cares Roadside Assistance (for mechanical breakdowns), free road maps and unlimited kilometres.
Opening times
Open in larger map
Looking for deals
Share on Facebook
Share on Twitter
Share by email
Find things to do in the Wellington region
Find a place to stay in the wellington region.
The content on this page was created by Auckland Central
This website helps visitors connect with providers of great New Zealand tourism experiences. It is not intended to give any assurance that any particular provider meets certain quality standards or legal obligations. Please contact this business for more information. See also: newzealand.com terms of use .
Business and employment
Immigration and tourism
Science and technology
Cross-government functions
Phase 1: Better Work
Phase 2: Environment
Freedom camping changes
Transition Fund for Local Authorities
Further freedom camping material
Destination Management and why it's important
An integrated Destination Management approach
Developing a Destination Management plan
Components of a Destination Management plan
Appendix: useful links and information sources
New Zealand Cycle Trails funding
Evaluation of the New Zealand Cycle Trails
Supporting Māori Tourism
Foreword from the Minister of Tourism
The outlook for New Zealand-Aotearoa tourism
Achieving the vision for tourism
Transitioning to a regenerative tourism model
Transforming the foundations of the tourism system
Destination brand building and improving the visitor experience
Supporting communities to manage tourism
Working in partnership with others
On this page
The impact of COVID-19 on the tourism sector has been severe.
Prior to the COVID-19 pandemic, tourism was one of our largest and fastest growing sectors.
In the year ended March 2020, tourism generated 5.5 per cent of New Zealand-Aotearoa's GDP and 20.1 per cent of exports [Tourism Satellite Account, Year ended March 2020]. The sector also employed 225,000 people.
But the impact of COVID-19 on the tourism sector has been severe. International visitor arrivals to New Zealand decreased 98.6% and the number of people directly employed in tourism decreased by a third.
The Government invested heavily in the sector to strengthen tourism for when the border reopened. Our economy also responded well, with people finding new employment outside tourism and some tourism firms pivoting to the domestic market or to alternative offerings.
Now that our border is open and we are welcoming back international visitors, the tourism sector is beginning to rebuild. Global and domestic challenges will continue to impact the recovery. There is uncertainty in the global economy, including inflationary pressures, high fuel and other travel costs, reduced air connectivity, labour shortages and constrained supply chains.
But worldwide we are also seeing tourism return at pace and there is pent-up demand from our key markets to travel internationally again.
<Foreword from the Minister of Tourism | Achieving the vision for tourism>
© Ministry of Business, Innovation and Employment
https://www.mbie.govt.nz/immigration-and-tourism/tourism/tourism-projects/governments-tourism-snapshot/the-outlook-for-new-zealand-aotearoa-tourism/ Please note: This content will change over time and can go out of date.