Alaska Fishing Trips
Lodges & Camps
Overnight Float Trips
Guides & Charters
Featured Trips
View By Region
Southwest Alaska
Southeast Alaska
South Central Alaska
Interior & Far North Alaska
View By Species
King Salmon
Silver Salmon
Sockeye Salmon
Pink Salmon
Chum Salmon
Rainbow Trout
Arctic Grayling
Arctic Char
Dolly Varden
Northern Pike
Kenai Peninsula
Kenai River
Kasilof River
Russian River
Cooper Landing
Anchor Point
Inside Passage
Prince of Wales Island
Alagnak River
Kvichak River
Naknek River
Nushagak River
Kodiak Island
Denali National Park
Alaska Parks Highway
Susitna River
Top 10 Fishing Trips
Planning Your Trip
Sport Fishing Species
Places to Fish
Goodnews River
Lake Iliamna
Talachulitna River
Ask the Pros
Alaska Cruise Fishing Excursions & Charters
Would you like to contact to check availability or learn more?
No Thanks Yes - Contact
Fill out the info below and someone from will get back to you.
Cancel Send Email
Planning time for fishing during an Alaska cruise could, potentially, be difficult because the fishing schedule needs to match the docking and departing schedule of your cruise ship. However, cruise passengers looking to cast a line while in Alaska don't have to worry much because many charter options along the way will make planning easier.
There are two primary routes for cruise ships and both generally embark from either Seattle, WA or Vancouver/Victoria Canada. Each offer something different for the fishing lovers on board and will let you experience some of the best Alaska fishing possible.
You'll typically have 4-6 hours to explore a port, but that can certainly vary. The local charters understand that you have a lot to do in a short amount of time – and you'll want to be sure to let them know that you're part of a cruise.
The two primary cruise ship routes and ports
The inside passage.
Ports include: Ketchikan , Juneau , Haines , and Skagway .
The Gulf Coast Package
Ports include: Ketchikan , Juneau , Skagway , A Hubbard Glacier excursion, College Fjord, Whittier , and Seward .
It's an important note that not every ship will dock at every port (so check your trips ports) and this list of ports is not complete. It does show you the general lay of the land and will get you started in identifying options for fishing along the way.
NOTE: The Inside Passage is generally a seven-day cruise, and you follow the same path back as you traveled going out. You start at Seattle or Vancouver, and you end at Seattle or Vancouver. That's a big difference from the Gulf Coast route which does not return you to the city from which you embarked. It leaves you either in Whittier or Seward, and from there you continue on your own.
Ketchikan, Alaska Fishing Charters
A Ketchikan cruise ship fishing charter should be near the top of your list when considering which port to setup a fishing excursion out of. It's known as the Salmon Capital of the World, and Ketchikan offers some of the best fishing if you want to fish for Salmon in Alaska . In Ketchikan, you can expect to have access to all five salmon species plus other species.
Alaska Strike Zone Sportfishing sails out of Knudson Cove Marina and offers 4-hour, 6-hour, or 8-hour fishing trips for Salmon, Halibut, or both. Ketchikan is home to all five species of Pacific Salmon and the calmer waters are ideal for Salmon and Halibut. There is also a large population of Rockfish here too. All are drawn in by the bait fish who love the calmer and shallower waters of the Inside Passage.
Baranof Fishing Excursions is another excellent option for those who are looking for Salmon or Halibut fishing options while in Ketchikan. They sail out of Baranof Marina, and their trips range from 5-6 hours. You have access to Salmon, Halibut and Rockfish. They work with cruise ship passengers and will meet you at your dock, outfit you and get you on a boat so that you are fishing almost as soon as you dock! All excursions are guided so even someone who has never fished before should feel some tight lines and enjoy a day of fishing.
Juneau, Alaska - The State Capital
Another outstanding port for your cruise ship fishing charter is Juneau . Halibut & Salmon are the primary targets but there are also opportunities for a short fly-out to freshwater fly-fishing for Steelhead, Trout, Dolly Varden & Salmon as well. The fishing season is generally May through September and some of of the best fishing in Juneau is in July, but early in the year will give you access to the big King Salmon . In the late season you have access to Silver Salmon and in between are the Pinks and Chum Salmon. The Halibut and Rockfish are here all year round.
You'll notice that each of the highlighted charter options below also offer wildlife viewing options like whale watching. Be sure to take advantage of that exciting opportunity here.
Three Juneau charter options to put you on the big fish include
The Local Guy - Local Native and Coast Guard Captain, the Local Guy offers customized and Personal charters for whale watching, fishing, and wildlife viewing. The Local Guy is certified via Whale Sense for wildlife viewing and whale safety. Juneau is a prime location to view a variety of big-ticket wildlife from orcas and humpbacks to porpoise and sea lions. Also, local is good. The captain was raised here and knows these waters and how to fish them. He offers a range of charters for fishing from 4-8 hours. He is flexible with customized trips.
Moore Charters - Offers Halibut and Salmon package or you can fish for only Salmon or only Halibut. They specialize in fishing programs for cruise ship passengers. In addition to fishing, you can book a whale watching tour too.
Best Damn Charters - Offers 1/2 and 3/4 day fishing trips for Salmon, Halibut, and Rockfish. They also offer whale watching tours too.
Skagway Port Overview
Usually the third port of call is Skagway, which is an old gold mine town. You can book fishing charters here, but this is a much better destination for land explorations. Visit the Klondike Gold Rush National Park or the Jewell Gardens .
While some of the Inside Passage cruises may spend a day in Glacier Bay, you are likely half way through your cruise at this point. The return to your port of call is a reverse of the adventure thus far.
Additional Ports on the Gulf Cruise Packages
For many cruise lines, the Gulf Cruise Package will follow the Inside Passage route but after Juneau or Skagway, you head into the gulf for a stop at Whittier and then onto Seward. This is a seven-day cruise, and your cruise ends in Seward, AK. The Inside Passage cruise is also seven days, but you go out for 3 1/2 days and then return. The advantage of the Gulf Cruise is that you cover more territory and you can set it up so that you connect with a land-based tour that gives you an enjoyable experience in Alaska.
Whittier, Alaska Fishing Charters
Whittier Marine Charters is an excellent charter for marine fishing. Congratulations, you are in Barn Door Halibut Country now, and Whittier Marine Charters can put you on the big fish. They do salmon and halibut fishing, and you often fish for bottom fish between fishing grounds.
Crazy Rays Adventures is another good option in Wittier. They offer a variety of adventures from sightseeing to fishing for Salmon and big Halibut. This is Prince William Sound, and it is some of the best Halibut and Salmon fishing in the world. You are fishing in the shadow of glaciers and on water that is just glass-flat. The shallow, cooler water draws in the big Halibut, and the Salmon and baitfish are an excellent meal for these big fish.
Seward, Alaska - World Class Halibut fishing
For those of you who love to fish, Seward is the southern side of the Kenai Peninsula, and this can mean world-class Salmon, Rainbow Trout , and Dolly Varden fishing. However, Seward sits along Resurrection Bay, which is one of the best places in the world to fish for big Barn Door Halibut. Now, Halibut can hit the 1,200 pound mark and trust me that you don't want to mess with that. Try a 300 to 500 pound Halibut because that is what you have here. There is also plenty of Salmon in these waters all staging to enter the local rivers and you can always opt to fish freshwater too. It is a fantastic adventure as Seward gives you access to world-class saltwater fishing and world-class freshwater fishing.
Miller's Landing Lodging & Fishing Charters is a good option for saltwater fishing while in Seward. They offer both Salmon and Halibut Charters and have the experience to help you find, battle, and land the big fish. They offer both guided and self-guided fishing adventures.
There are plenty of charters that welcomes anglers of all ages (Miller's Landing is one). However, the good news if fishing isn't for the whole family is that Seward is a remarkable town with plenty of things to do from fine dining to shopping or land adventures like Exit Glacier.
Alaska Cruises - What are Your Best Options for Cruising and Fishing?
As you can see, cruise passengers will have a great fishing adventure hitting the four-hour charters on the shorter Inland Passage cruises. Of course, if one really wants to experience the thrill of fishing Alaska, you gain more with the Gulf Cruise. This is because you get off the boat in Wittier or Seward and you can fish as long as you want. You can book an Alaska fishing guide and fish freshwater in fabled rivers like the Kenai River (it's just a 2-hour car ride from Seward). That's 100% doable. You can also head inland and visit places like Homer, Alaska the Halibut Capital of the World.
We can't answer the question for you…but, the reality is that either route leads to great fishing.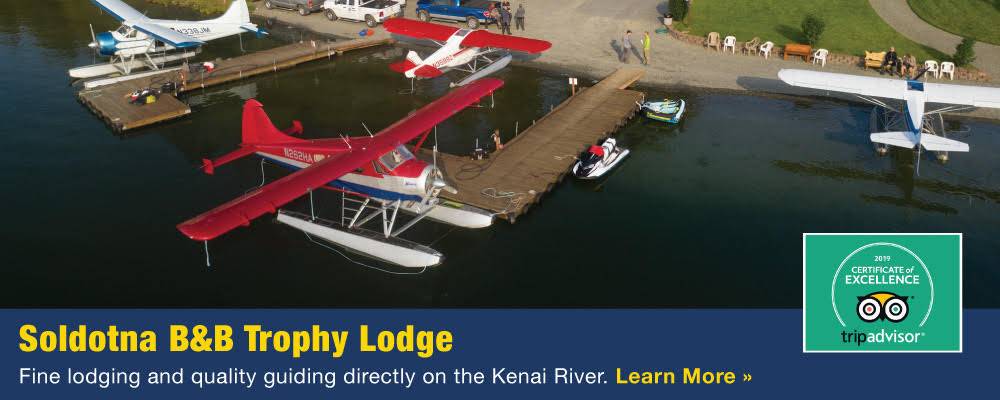 Popular Alaska Fishing Destinations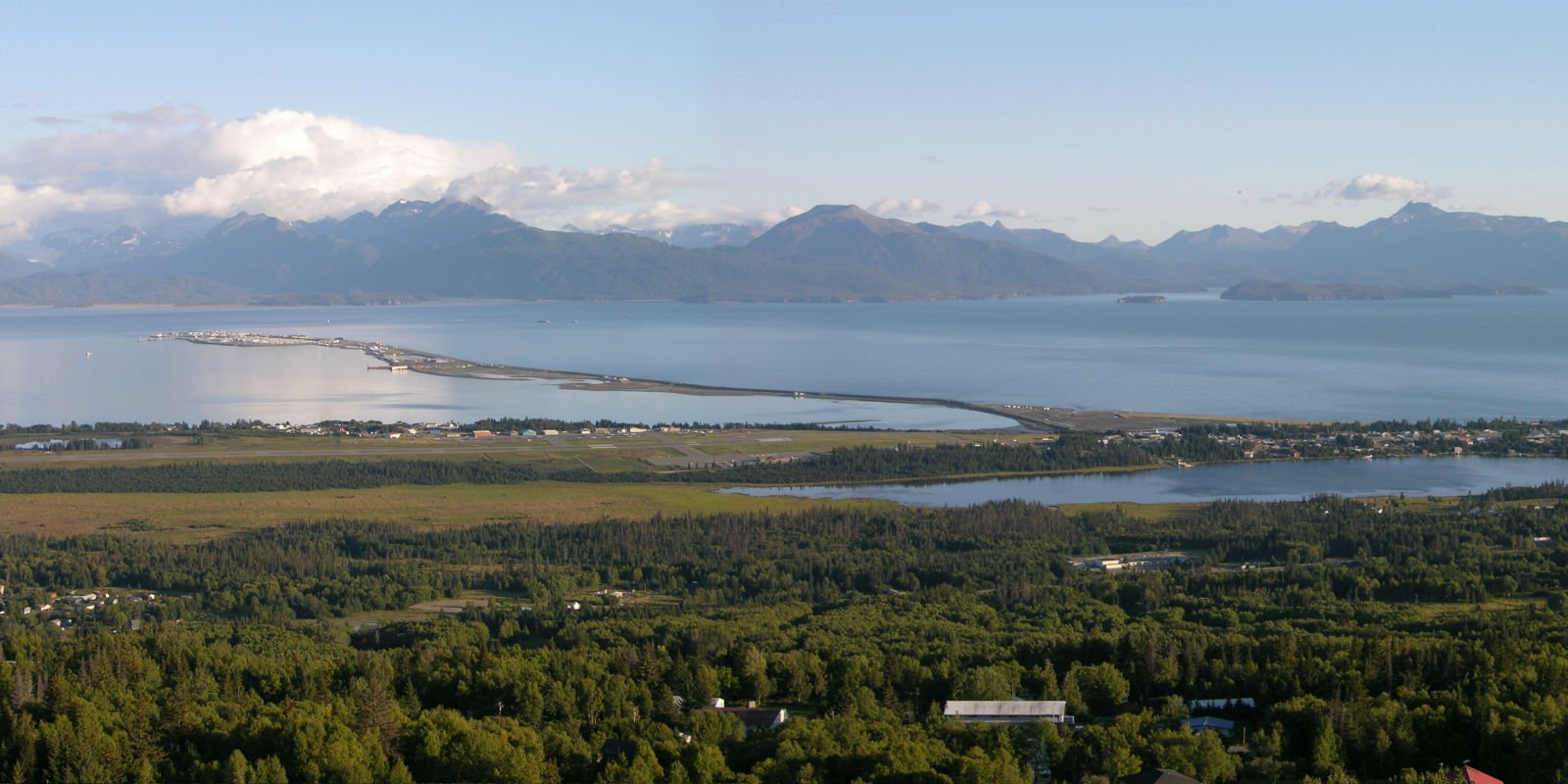 The Hailibut Capital of the World - Located at th Southern tip of the Kenai Peninsula. Offers easy access to excellent saltwater & freshwater fishing as well as a wealth of activities, restuarants & lodging options to choose from.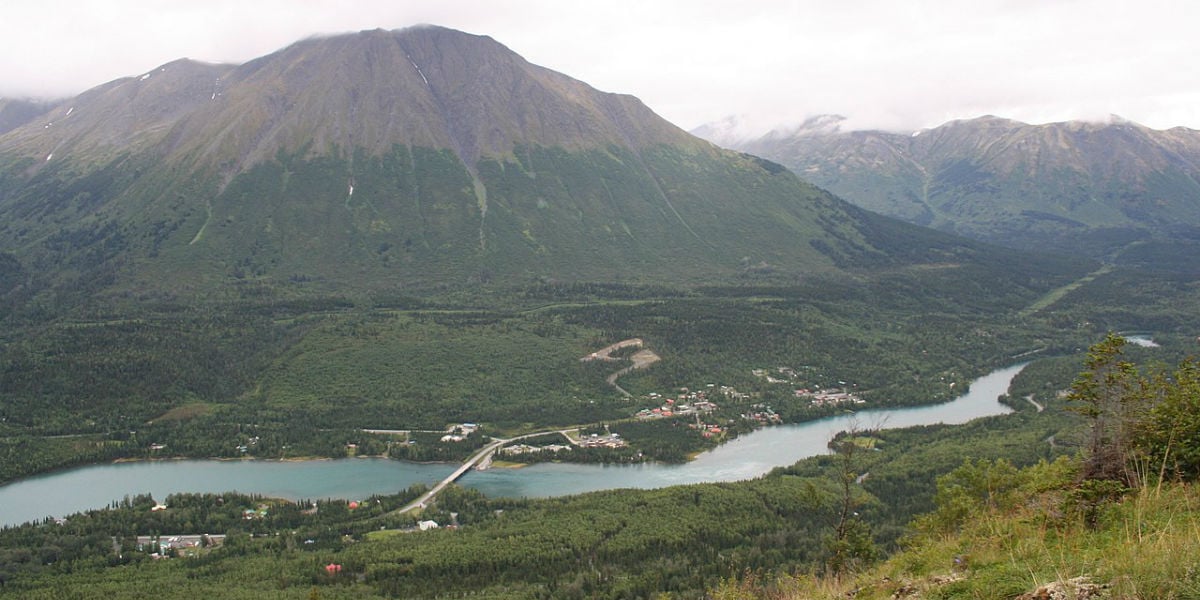 Centrally Located on the Kenai Peninsula - A small town situated along the banks of the Kenai River & close to the Russian River as well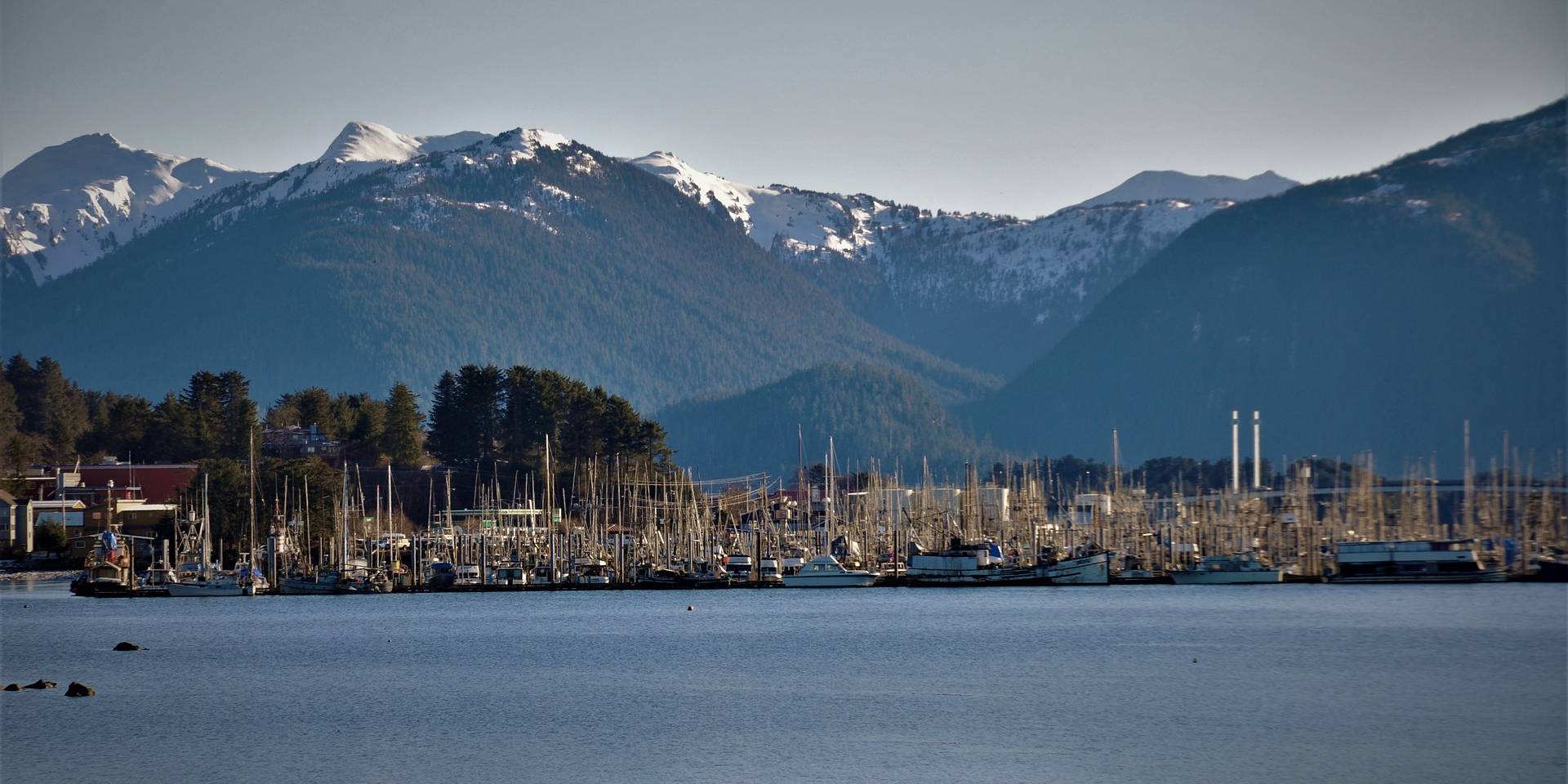 Fishing & Adventure on Baranof Island - Visit Sitka for great fishing for Halibut & Salmon, a good variety of lodges from luxury to afforable and a wealth of outdoor activities & wildlife viewing on Baranof Island.
The World Famous Kenai River - Fishing for King Salmon, Silver Salmon, Sockeye Salmon, Trophy Rainbow Trout & more
The Salmon Capital of the World - A great option to base your fishing trip out of or stop for an afternoon of fishing while on an Alaska cruise…A wide variety of options from daily charters to luxury resorts and everything in between.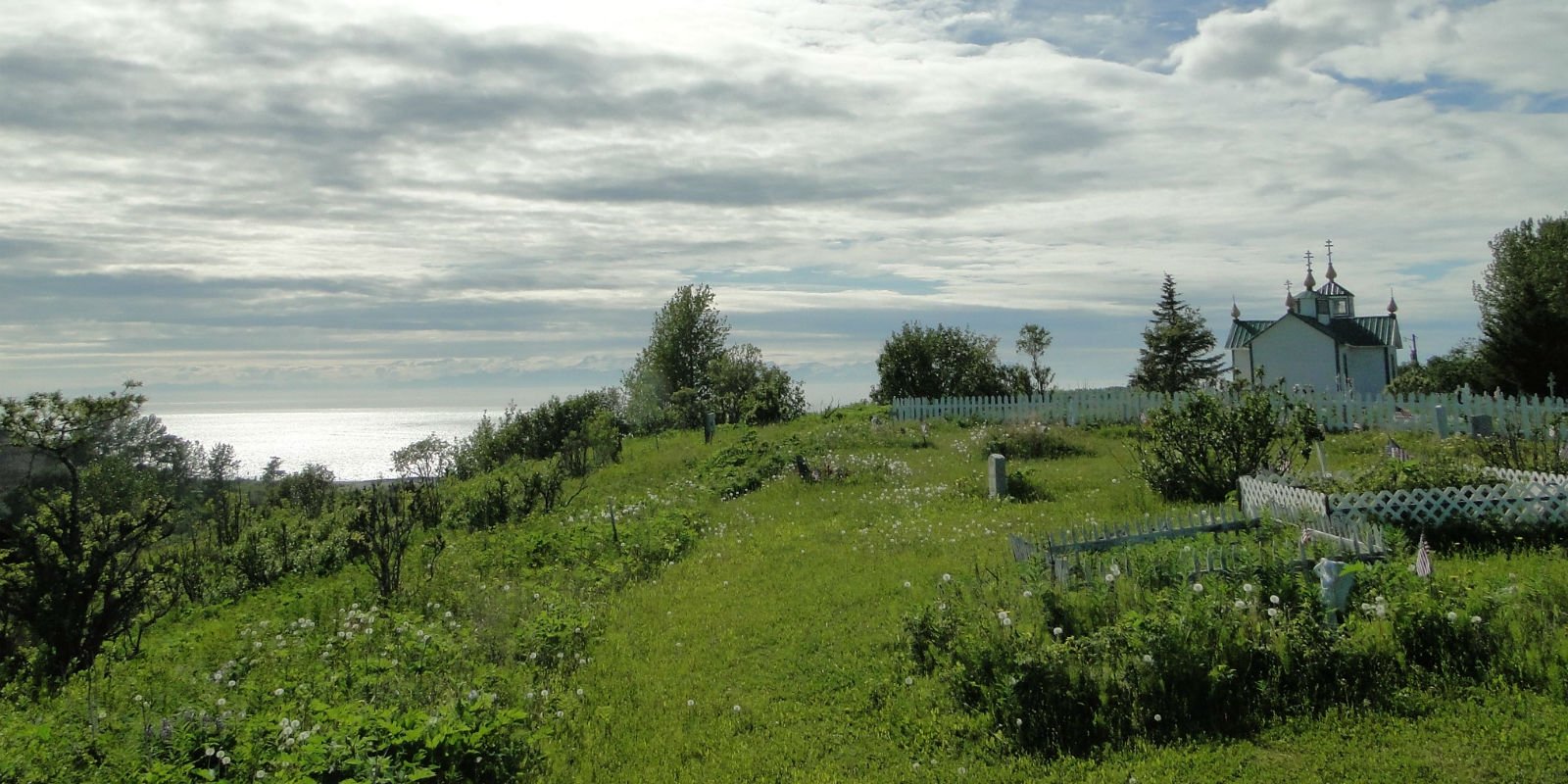 Beautiful Views From the Shores of the Cook Inlet - Saltwater Fishing for Trophy King Salmon & Huge Halibut along with excellent freshwater fishing in Ninilchik River & Deep Creek as well.
Recent Articles
Ask the Pro's: Sockeye Salmon Fishing in Cooper Landing & Seward
Ask the Pro's: Guided Fishing near Denali in May
Ask the Pro's: Shore Fishing for Halibut/Salmon just South of Kenai River
Ask the Pro's: Alaska Fishing Trip Planning & Destination Advice
Icy Strait Shore Excursions and Activities
Authentic alaskan adventures.
Surround Yourself With the Natural Beauty of Wild Alaska
Welcome to Hoonah, AK. The home of Icy Strait Point Excursions. Let us show you an untouched Alaskan wilderness. We want to share the breathtaking sights, the wildlife, and the amazing people of Hoonah Alaska with you. Join us on a whale watching tour to see the enormous humpback whales. These gentle giants of the sea spend their summers right here in the nutrient-rich waters of Glacier Bay and Icy Strait. If you are longing to see bears while you are here, then we've got you covered. Our wilderness tour will take you to Chichagof Island, where the population of brown bears per square mile is the highest of any place on Earth. And don't forget the fishing. Many outdoor enthusiasts come to Alaska for fishing, and Hoonah won't disappoint. Our fishing tour is led by a locally raised Tlingit native. He will take you to his favorite fishing areas for the best halibut and salmon fishing around.
Inspired by Nature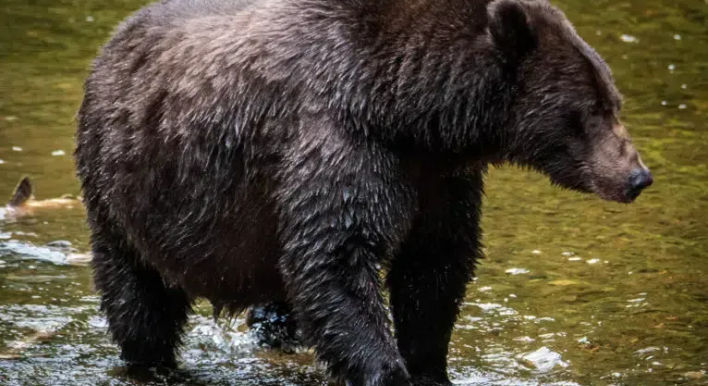 Wilderness Tour and Brown Bear Search
This Alaskan wilderness and bear search tour is offered on Chichagof Island, a one-of-a-kind location with the highest population of bears per square mile of any place on Earth. Depending on the season, catch the bears coming out of hibernation and looking for food; or later on in the season when the bears are mating and eating grasses on the tidal flats. Older males fight each other for dominance and mating rights with the females, who at times are not receptive and force the male to give chase. This is truly an experience for the books, and cameras.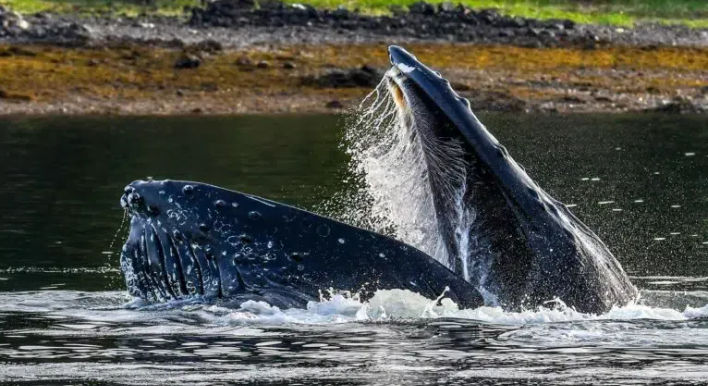 Guaranteed Whale Watching Tours in Icy Straits
Join us for the best show in town, a 3-hour whale watching excursion (includes transportation time and approx 2.5 hours on the water) which begins when you board the bus that departs from the Icy Strait Point Excursion Hub, just a short 5-minute walk from your cruise ship. Travel just 1.5 miles through the picturesque landscape of Hoonah, Alaska. On arrival at the Hoonah Harbor, it's "All aboard!" and you're off for the waters of Icy Straits and the ultimate whale watching experience. The area near Icy Strait Point, with its proximity to Point Adolphus and Glacier Bay, is home to one of the largest summer populations of humpback whales found in Alaska and the whale watching is second to none.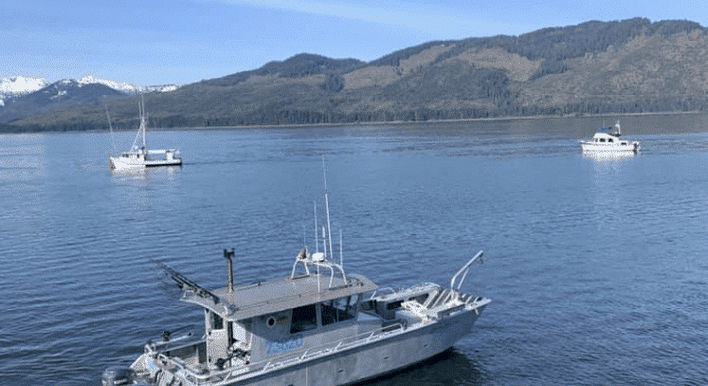 Saltwater Fishing Adventure
Join local maritime hero Captain Billy, a locally raised Tlingit of Hoonah, Alaska on this unforgettable fishing adventure. His knowledge of area waters is unsurpassed and his desire to share it with you is second to none! Southeast Alaska and Icy Strait in particular, is home to some of the best halibut and salmon fishing around. The biggest halibut on record was caught inside Icy Strait! Hoonah is just a stones throw from Icy Strait so no time is wasted getting to the fishing grounds and the hooks down!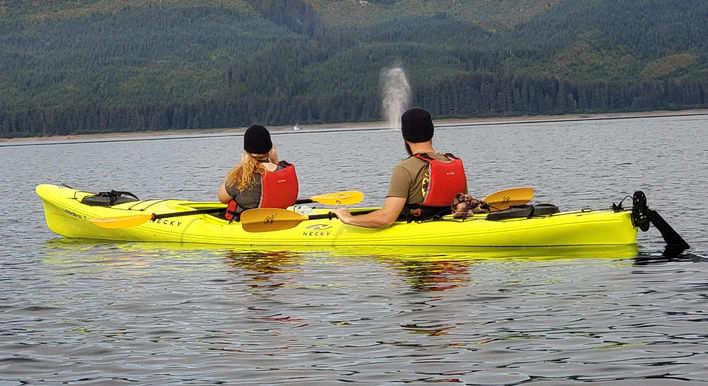 Kayak Adventure
Your Kayak experience will take you into the peaceful waters of Port Frederick. Enjoy the serenity that can only be had while quietly gliding across the waters near Icy Strait Point enjoying the beautiful Alaskan scenery. Wildlife such as; eagles, seals, sea lions, Sitka black tail deer, whales, and even a bear on the beach are possible sightings. Take a journey into this serene kayak adventure on Icy Strait for an unforgettable experience!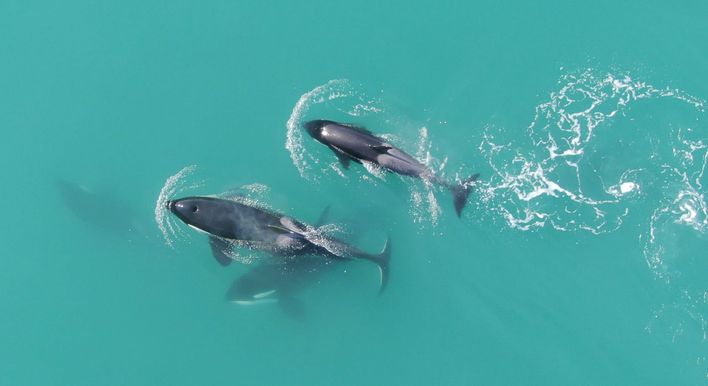 Whales, Wildlife & Drones
This whale watching tour is personalized, as it takes out a maximum of 14 guests at a time. This allows for a great crew to guest ratio, ensuring your experience is personal. The areas we search near in Hoonah near Icy Strait Point and Point Adolphus are known Humpback whale feeding grounds. Josh has captained in this area for many years and knows the area well! He know how to find the whales! Add in the communication he has with other captains on the other boats, and it's a perfect whale finding system!
What really makes this tour unique is the Drone imagery. Drones are able to see below the water surface and broadcast live video back to the boat. View pods of orcas effortlessly gliding under the waves, on rare occasions, see humpback calfs playing with their mothers, on rare occasions, the amazing phenomenon of "bubble-net" feeding by groups of humpbacks is seen. Your personal view of the whales is not repaced with drones; just supplemented! You will experience seeing and hearing these amazing animals with your own eyes and ears, and then we take you to the next level with our displays onboard.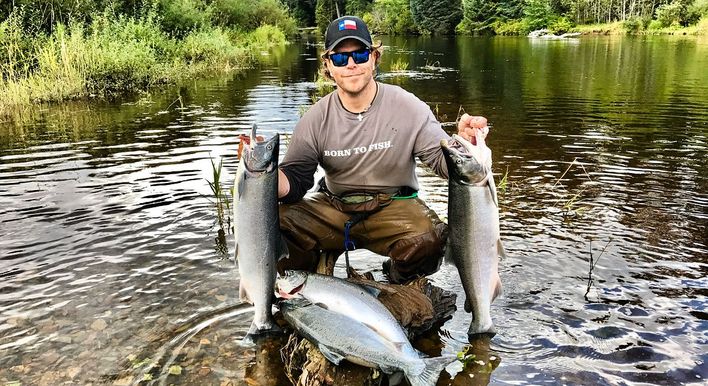 Freshwater Stream Fishing
Professionally guided stream fishing excursions on the hidden edge waters of Chichagof, Island.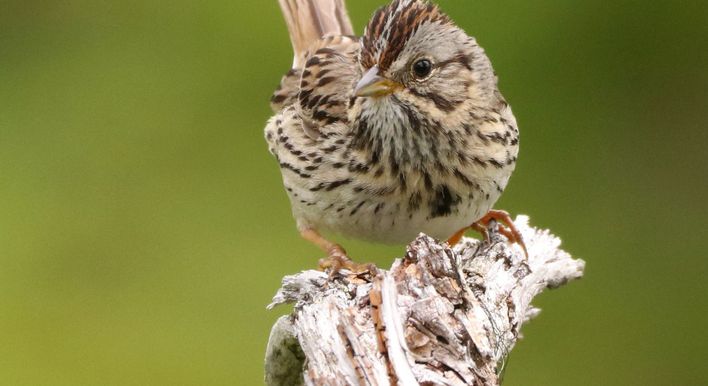 Icy Strait Birding & Nature Experience
Come experience the birds and nature of Chichagof Island, near Icy Strait Point! Every trip is an adventure in this lush rainforest where Brown Bears outnumber humans. While we love delivering stunning target birds like Varied Thrushes, Chestnut-backed Chickadees, Red-breasted Sapsuckers, Bald Eagles, and Steller's Jays, we aren't just about birds on this tour. You will be led by an expert birder and naturalist who will set the stage by sharing the human and geological history of the area. You will then get to see how the birds, fish, mammals, plants, forests, rivers, and climate all weave together to create this lush, vibrant ecosystem!
Why choose us?
Our Local Guides Provide an Intimate and Authentic Experience
This is not a mass-market big bus tour. We are a family-run company based right here in Hoonah. Our Icy Strait Point shore excursions are run by local guides who are eager to show you the real Alaskan Wilderness. Our tours have been providing exceptional customer service for over a decade now. We keep our groups small, so we can take you off the beaten path, where the locals go. We want your port call in Hoonah, and our Icy Strait Point excursions, to be the highlight of your Alaskan cruise.
Local Guides
We care about our beautiful state and want to show it off in a genuine way while protecting and preserving the land and sea at the same time.  We are committed to keeping Alaska wild!
Authentic Alaska
Our experiences focus on the heart of Alaska.  From land to sea to sky, envelop yourself in the natural beauty of Alaska, and get close (but not too close) and personal with the wildlife, and the locals!
We have been operating and improving our small group tours for over a decade. We are constantly evaluating ourselves, innovating, and improving to ensure that every customer gets an amazing experience from the first contact to the last touch.
Icy Strait, Alaska
Cruising in Alaska Should Be On Everyone's Bucket List
Alaska is a paradise for animal lovers. Along the rugged coastline, you can spot humpback whales, brown bears, otters, seals, eagles. For the best wildlife viewing, check out our small group Icy Strait Point shore excursions
Since the arrival of cruise ship travelers, the Huna Totem Corporation has restored a former salmon cannery to support tourism in the area. The old cannery is now home to a museum, restaurants, and locally owned arts and crafts shops. The Tlingit tribe has called this area home for centuries, and they love to share their native culture. While you are here, you can even take a tour aboard a traditional hand-carved Tlingit dugout canoe!
Frequently asked questions
Do you offer any discounts or promotions.
We offer the lowest rates in Hoonah! That being said, if you call and book you will save the 6% fee the booking platform we use charges. And, we do offer discounts for groups of 4 or more on some of the tours!
Can multiple families book a tour and be together?
Yes! Multiple families may join the same tour as long as adequate space is available and the maximum is not exceeded. Just let us know and we will make sure everyone is together.
What if my ship is delayed?
Please don't worry; we'll know if your ship is delayed. We receive a constant stream of updates on the cruise ships' timetables. Consequently, we will automatically adjust your schedule and factor in any delays against the timing of your tour. When you arrive at the port, just check in with a Hoonah Travel Adventures representative at the Icy Strait Point Excursion Hub. (Look for them holding a Hoonah Travel Adventures sign.) If your ship doesn't make it to port for any reason, we will refund you in full without incurring any administration fees or penalties.
Why should I book with you?
There are a few great reasons! As an established, local company with a Certificate of Excellence, we love nothing more than to enrich your experience while visiting the area of Icy Strait Point. Local knowledge is king, and having a fantastic team with a wealth of local expertise in our employ, gives us the confidence that we'll leave you happy and wanting to return!
We shape and time all of our tours and excursions around the cruise ships' schedules relieving you of any stress before you dock into port. What's more, we 100% guarantee whale sightings on every whale watching tour (from May to September). Or, in the unlikely event you don't sight a whale, we'll refund you $100. In fact, our captains, naturalists and guides live to love whales, so it pleases them to no end to leave you wide-eyed on whales! We know where all the wilderness hotspots are. It's always an honor to share the backyard beauty in our mist-shrouded rainforest and our coastal city, steeped in history and Native Southeast Alaska culture alike.
The Cruise ship is telling us if we don't book with them we might get left behind. Is it safe to book with a local company that does not work with the cruise ships?
One of our favorite FAQs: The cruise industry wants ALL of your money so they try and scare you with that line. If our guests missed their ships we would not be in business. It is totally safe! And completely reliable. As a company that has been in the business of offering small group shore excursions in the Icy Strait Point area for over a decade, our tour schedules are mindfully constructed around the cruise ships' arrivals and departures! We can guarantee you will be back to board your ship in plenty of time. Best of all, we're able to offer more competitive rates than the cruise ships because you are booking locally. Companies that book through the ships have to pay the ships very high fees to do that. Moreover, our small group tours are purposely smaller than those offered by the cruise ship, giving you a more intimate experience, at a better rate, while visiting Hoonah near Icy Strait Point.
My ship gets in at __:__. Will I make the __:__ tour?
Yes! Our tour times are built around your ship schedule. So long as you select a tour that ends 1 hour before your ship's departure you will be fine.  We promise to have you back to your ship on time. 
Will I make it back on time to my ship?
Yes! Our tour times are built around your ship schedule. All tours offered on the day you are in port work with your ship schedule. We promise to have you back to your ship on time.
How soon should I book?
We have guests that book up to a year in advance as our tours typically sell out well before their departure date.
Where do we meet you?
If your ship is docking at the Adventure Dock, after exiting your cruise ship, disembark and proceed up the ramp to the Icy Strait Point Adventure Center. Once inside the Adventure Center, walk through the building and exit through door number 2 — this is clearly marked. Once outside of Door #2, follow the signs to the Excursions Hub where you meet your Hoonah Travel Adventures Representative.
If your ship is docking at the Wilderness Dock, you will disembark and walk up to the Gondola. Board the Gondola for a 4 minute ride through the forest toward the Adventure Center. Upon disembarking the Gondola, look for, and follow the signs to the Excursions Hub where you meet your Hoonah Travel Adventures Representative.
Mobility Concerns?
For guests with mobility concerns, the following information will help you decide if you will be able to join our tours. Guests must be able to climb in and out of a 15 passenger van. If on a boat tour you will have to walk approx 100 yards from the van to the boat. You will have to walk up and/or down a potentially steep ramp depending on the tide to access the floats where the boat will be. We do NOT have space to store wheelchairs or walkers on then van/bus or aboard the boat during your tour, even if they are the folding type. A CareCart is available to people who cannot make the 300 yard walk from the cruise ship dock to the excursions hub where we meet you. There is a high demand for the CareCart which often presents you with a delay to meeting at the prescribed time.
Are gratuities/tips expected?
Gratuities/Tips are never expected, but our crew work hard to make sure you have a great experience and a "Thank you" tip is always appreciated!
What should we wear?
The only thing you can count on in Hoonah, and the area near Icy Strait Point is that you can't count on the weather. With that in mind, prepare for the worst and hope for the best! Even waking up to warm, sunny skies can turn cool and rainy. We recommend layers of clothing, which are easy to don and easy to remove. Typically a short-sleeve and long-sleeve mid layer and a waterproof jacket, long pants and sturdy shoes you don't mind getting wet. It can get chilly and rainy in our temperate rain forest, although summertime often sees our coastal city enjoy mild temperatures.
What if the weather is bad? Is our tour still on?
We rarely cancel on our guests as the weather is typically pretty stable. Not only that, our sturdy fleet of boats in conjunction with our experienced captains at the helm, and guides at the wheel of the vans, are more than capable of coping with the conditions. We ensure your safety aboard our boats and tour vans. In the unlikely event we do cancel the tour, we will provide you with a full refund.
Recent news

Whale Watching In Hoonah - An Unforgettable Wildlife Adventure
Hoonah, AK contains some of the last of the untouched wilderness in North America, and it's also a great place to spot pods of whales on your summertime whale-watching excursions. The captains of our cruise ships are well accustomed to…

Best Alaska Cruise Ports - A Full Guide For Discerning Travelers
When you're booking the Alaskan cruise of your dreams, it's important to look for the best Alaska cruise ports. With so many cruise ships in the area, there are many options. You'll want to focus on the itinerary that offers…

Viewing Bears In Alaska: A Once-In-A-Lifetime Wildlife Adventure
Alaska is known as the final frontier because of the massive acreage of landscape that remains wild and uncharted by human presence. The thriving wilderness of Alaska creates the perfect habitat for bears to lead a happy and healthy life.…

Icy Strait Point Cruise Port - Useful Travel Tips For Cruise Visitors
Are you ready to sail off to one of the most enchanting Alaskan cruise ports? The fun never stops, the waters never still, and the wilderness never sleeps at Icy Strait Point Cruise Port! It's an exciting world of cruise…
Book your next adventure .
Icy Strait Point, Halibut fishing?
By cuterlmt , June 27, 2021 in Alaska
Recommended Posts
Does anyone know who does the shore excursions for NCL for Halibut fishing, or the best company for a shore excursion? We booked my husband on the NCL provided shore excursion, but they only have one spot available and I would really love to go..... He only wants to do Halibut fishing, no salmon or anything else.
Link to comment
Share on other sites.
Here's the local vendors:  http://visithoonah.com/experiences/
WIBadgerFan
This excursion is suddenly not listed anymore on my NCL itinerary for the Aug. 21st Encore sailing.  I booked it in June.  Does anyone have any information?
We received an email that they cancelled our halibut fishing excursion, and we'd be getting a full refund, although it hasn't showed up yet. We were very disappointed. BUT we have another Alaska cruise next year so hopefully we can do it then. 
Thanks. That really sux!  Wow, I didn't get an email at all. 
you might check your junk email if you haven't already. We've been getting a lot of NCL emails there.
We got the email on 8/3/2021 at 11:28am MST.
Still haven't received the refund. 
Please sign in to comment
You will be able to leave a comment after signing in
Welcome to Cruise Critic
New Cruisers
Cruise Lines "A – O"
Cruise Lines "P – Z"
River Cruising
Cruise Critic News & Features
Digital Photography & Cruise Technology
Special Interest Cruising
Cruise Discussion Topics
UK Cruising
Australia & New Zealand Cruisers
Canadian Cruisers
North American Homeports
Ports of Call
Cruise Conversations
Announcements
ALERT: Update Your Email Address functionality is currently offline
Existing user? Sign In
Find Your Roll Call
Meet & Mingle
Community Help Center
All Activity
Member Photo Albums
Meet & Mingle Photos
Favorite Cruise Memories
Cruise Food Photos
Cruise Ship Photos
Ports of Call Photos
Towel Animal Photos
Amazing, Funny & Totally Awesome Cruise Photos
Write a Review
Live Cruise Reports
Member Cruise Reviews
Create New...
00800 0310 21 21 1-855-577-9489 1-877-288-3037 1-877-288-3037 1-877-474-2969
| NCL Travel Blog">11-Reasons to Cruise to Alaska this Summer | NCL Travel Blog
| Norwegian Cruise Line">14-Day Authentic Alaska - Northbound Cruise Tour | Norwegian Cruise Line
| Deck Plans | Norwegian Cruise Line">14-Day Authentic Alaska - Southbound Cruise Tour | Deck Plans | Norwegian Cruise Line
| Norwegian Cruise Line">20-Day Transpacific from Tokyo (Yokohama) & Alaska | Norwegian Cruise Line
| NCL Travel Blog">11 Reasons to Cruise to Alaska this Summer | NCL Travel Blog
View All Results
Preferences
Latitudes Rewards
Special Offers
Personalised Recommendations
Make reservations before you cruise
1 (current)
* Terms & Conditions Package not available on sailings less than 5 days or charter sailings.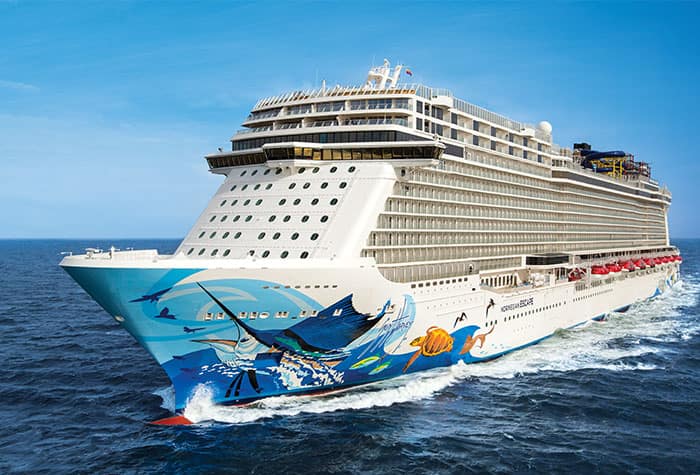 15 Best Shore Excursions for Foodies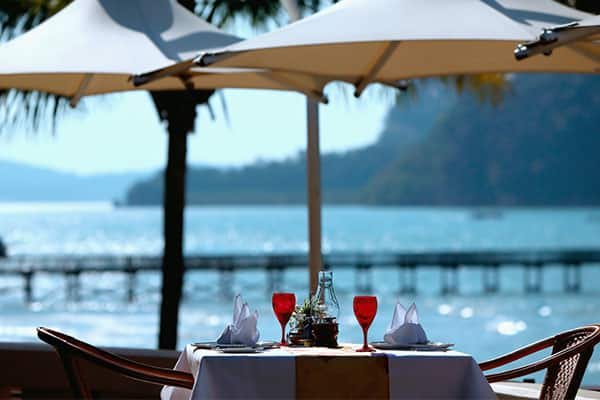 Ask any foodie worth their salt and they'll gladly tell you all the reasons why a good meal can and should be considered its very own activity. Take, for instance, the simple act of enjoying homemade pasta for lunch - the texture of the noodle, the flavour of the sauce - and it's easy to regale the experience as one of your favourites and most memorable. Which is why Norwegian's shore excursions abound with opportunities for travellers to make the most of their cruise holiday with food-driven experiences. If you can rattle off wine varietals or cheese categories without hesitation, then this list is for you. Here are Norwegian's best shore excursions for foodies!
1. FLAVOURS OF SORRENTO & POMPEII
Following a visit to Pompeii, the civilization buried under 20 feet of ash and pumice 1,700 years ago, is a stop at the cliff-top town of Sorrento where you'll enjoy lunch on a family-owned farm that produces olive oil and homemade mozzarella.
Location: Naples, Italy on a Europe Cruise
2. A TASTE OF MADEIRA
After taking in breathtaking views off Cabo Girao, the highest sea cliff in Europe, you'll have chance to sample local wines and Portuguese cheeses on this scenic excursion through the island's southern coast.
Location: Funchal, Madeira on a Europe Cruise
3. GOLD CREEK SALMON BAKE IN JUNEAU, ALASKA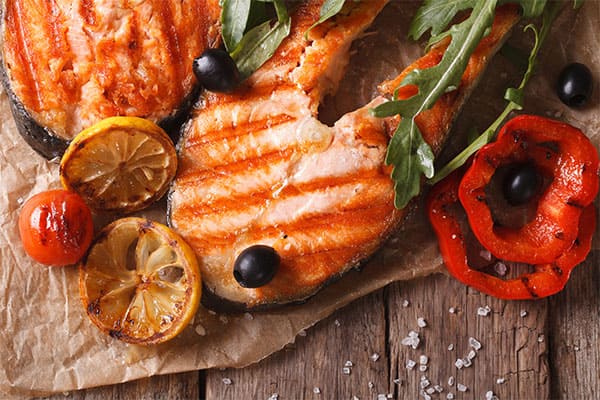 This all-you-can-eat feast is a perfect opportunity to sample Alaska's wild salmon followed by a hike along Salmon Creek where a breathtaking waterfall and a chance to try gold panning await.
Location: Juneau, Alaska on a Alaska Cruise
4. SHRIMP FEST IN MAZATLAN, MEXICO
Try Mazatlan's world famous shrimp at the mountainside residence of Cerro de la Cruz whilst live music plays in the background.
Location: Mazatlan, Mexico on a Mexican Riviera Cruise
5. A TASTE OF ITALY & ROME
For an authentic taste on your Italian cruise , stop in for lunch at a local family farm where Mama will prepare homemade pasta for lunch accompanied by locally produced wines. You can even try your hand at making the pasta yourself.
Location: Rome (Civitavecchia), Italy on a Mexican Riviera Cruise
6. KONA COFFEE & MOCHA IN HAWAII
Coffee lovers are in for a treat on this excursion where travellers will have an opportunity to sample world-renown Kona coffee followed by a visit to the Original Hawaiian Chocolate Factory for a taste of the locally made sweet treat.
Location: Kona, Hawaii on a Hawaii Cruise
7. CAGLIARI & WINE TASTING IN SARDINIA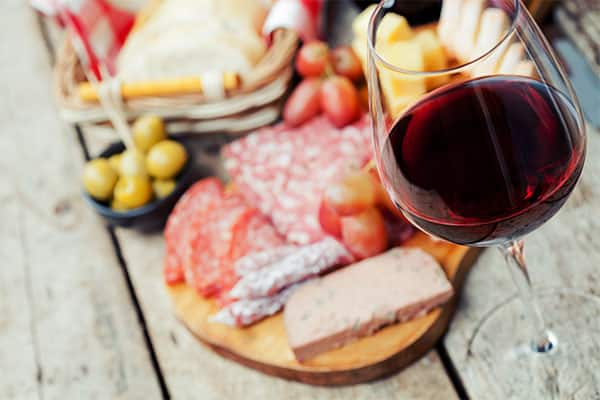 High quality food and wine is a family tradition in Sardinia, where the secrets of making fine wines and olive oils are passed down through the generations. Visit aged cellars and taste the wines of Sardinia accompanied by regional snacks.
Location: Cagliari, Sardinia on a Europe Cruise
8. JUMILLA'S WINE REGION IN CARTAGENA
Wine enthusiasts will have an opportunity to visit two of Jumilla's leading wineries for a taste of the region's finest wines and scenic views of the countryside.
Location: Cartagena, Spain on a Europe Cruise
9. SEAFOOD & WINE TASTING IN OREGON
Join Chef Christopher Holen for a cooking demonstration and a sampling of Oregon wines. Chef Holen will demonstrate the proper way to filet and cook salmon to inspire your culinary skills.
Location: Oregon, Astoria on a Pacific Coastal Cruise
10. A TASTE OF KEY WEST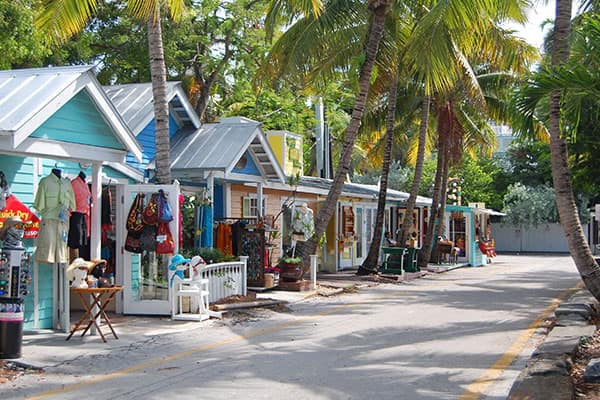 No visit to the Conch Republic would be complete without a taste of coconut shrimp, key lime pie, and, of course, conch fritters. Sample local favourites on this food-centered excursion featuring the essentials of the island.
Location: Key West, Florida on a Caribbean Cruise
11. THE CULINARY & RUM FLAVOURS OF FAIRVIEW
This culinary experience combines history, food, and rum - quite a productive day! A historian cook will prepare your meal as you watch; hear him recount the history of Fairview and finish off with a rum tasting.
Location: Basseterre, St. Kitts on a Caribbean Cruise
12. PISA & A TASTE OF TUSCANY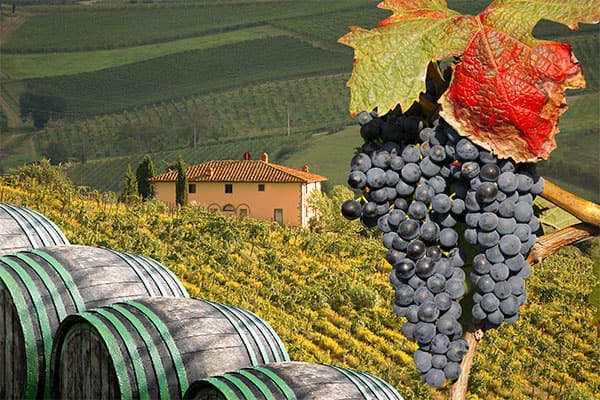 Tuscany is home to some of the finest wines in the world. This excursion will give you a chance to ride right through the Italian wine country, tour a winery, have lunch with a view, and sample the house wines and olive oils.
Location: Florence/Pisa (Livorno), Italy on a Europe Cruise
13. DALMATION TRADITIONS IN CROATIA
Enjoy a visit to the House of Dalmatian Prosciutto, where the secrets behind making this crave-worthy delicacy are revealed - along with a taste of this gastro favourite. You'll even be able to purchase some to take home, right from the source.
Location: Zadar, Croatia on a Europe Cruise
14. ENCHANTING WISMAR & BREWERY IN BERLIN
This tour combines sipping and sightseeing at its medieval finest in Wismar, a city in Northern Germany founded in 1229. Take in the gothic sites and stop in for refreshments at a nostalgic brewery for some "Mumme" beer, popular throughout the Hanseatic period.
Location: Berlin (Warnemunde), Germany on a Europe Cruise
15. SALSA COOKING & DANCING IN COSTA MAYA
Nothing says holiday like salsa dancing on the beach. But if you add actually learning how to make salsa (and authentic Mexican guacamole) you're pushing the boundaries of fun. Top it off with a beach break and this shore excursion could not be more well rounded.
Location: Costa Maya, Mexico on a Caribbean Cruise
Electrostal History and Art Museum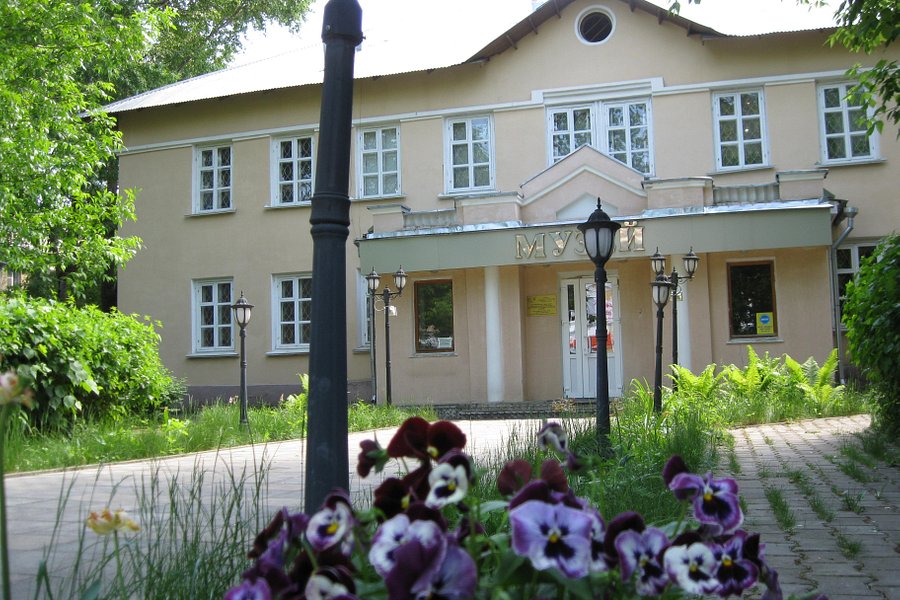 Electrostal History and Art Museum - All You Need to Know BEFORE You Go (with Photos)
(0.19 mi) Elektrostal Hotel
(1.21 mi) Yakor Hotel
(1.27 mi) Mini Hotel Banifatsiy
(1.18 mi) Elemash
(1.63 mi) Apelsin Hotel
(0.07 mi) Prima Bolshogo
(0.13 mi) Makecoffee
(0.25 mi) Amsterdam Moments
(0.25 mi) Pechka
(0.26 mi) Mazhor
Electrostal History and Art Museum Information
Structured data
Items portrayed in this file.
Coats of arms of cities and villages of Moscow Oblast
Hephaestus in heraldry
Hammers sable in heraldry
2 flashes Or in heraldry
Atom symbols in heraldry
Superior vector version available
PD-RU-exempt
Vector-Images.com images
Media missing infobox template
Files with no machine-readable author
Files with no machine-readable source
Navigation menu