Renault Megane II Grand Tour manual
Are you looking for the manual for Renault Megane II Grand Tour? You are in the right place. Below the document viewer for Renault Megane II Grand Tour manual in PDF format. To save your time, we say that the most common problems with Renault Megane II Grand Tour can be found in the manual in the "Troubleshooting" section. Check the appropriate page number in the table of contents, and then enter it in the page number box on the right side of the document viewer for Renault Megane II Grand Tour.
If you have questions about the Renault Megane II Grand Tour device, use the form at the bottom of the page and ask our community a question.
Renault Megane II Grand Tour - important info
Remember! Reading the Renault Megane II Grand Tour user manual and adhering to the rules of using the device provided there, greatly help in its effective use. It is important to correctly configure Renault Megane II Grand Tour, it will save resources needed to use it. In case of problems, you will also find recommended companies that can properly fix Renault Megane II Grand Tour . One of the most important reasons why you should read the Renault Megane II Grand Tour user manual is that to take advantage of the warranty provided on Renault Megane II Grand Tour - the device must be used in accordance with the manufacturer's recommendations presented in user manual.
If you want to download Renault Megane II Grand Tour manual, use the "Download" button below. You can easily view the downloaded version and print selected manual pages Renault Megane II Grand Tour. All manuals on our website are available in PDF format, which is the most universal format that is as easy to use as possible on all operating systems.
Related manuals
Renault twingo 2019, renault radio connect r and go, renault espace – 2018, renault wind roadster – 2012, renault modus 2008, renault clio ii, renault twizy 2019, renault radio cd bluetooth, renault koleos 2018, renault zoe – 2014, renault grand modus 2008, renault clio v6, renault zoe 2019, renault radio classic, renault talisman 2018, renault grand scenic – 2015, renault scenic i – 2000, renault zoe, renault clio 2019, renault r-plug and radio plus, renault talisman estate 2018, renault kadjar – 2015, renault twingo iii 2014, renault captur, renault captur 2019, renault kadjar – 2018, renault scenic – 2018, renault kangoo – 2012, renault twingo iii r-link, renault megane iii ph ii, renault kangoo 2019, renault easylink – easy connect 2019, renault clio 2018, renault megan scenic 2 16.16v, renault koleos – 2012, renault twingo iii radio connect, renault megane ii coupe, renault kangoo z.e. 2019, renault media-nav evolution – 2019, renault twingo – 2018.
Renault Megane review
Good looking. Refined and comfy. PHEV tech is clever
Not an engaging drive, limited options at the moment
What is it?
Renault's Megane dates back all the way to 1995, and the version currently on sale is the fourth generation of the French company's stalwart family hatchback. You'd think that it would be an absolutely bread and butter model, but with people moving to fancy electric cars or more fashionable SUVs, the humble Megane has been somewhat left behind. 
Didn't this used to be stylish?
It did use to look a lot cooler, perhaps that's part of the issue. The second generation was quite the looker, especially when it started shaking its backside for the adverts (you might have to look that one up), but now the car has drifted off so far into anonymity you'd have trouble finding it in a car park again. The front end with its conjunctivitis-style DRL was distinctive when it was first pasted on the Megane, but now it has been replicated across the whole Renault range it's lost some of the charm.
Choosing your Megane is easy at least – there are just the two trim options available across the hatchback and estate body styles, as well as the full fat sporty R.S. hatch. The engine choice is even easier as we write this in September 2021, with any motor you like as long as it's the 158bhp plug-in hybrid version. So choose your trim, settle on one of the 10 possible paint colours and you're off. 
What's the hybrid system like?
It's all a bit complicated under the metal, but you needn't worry, because it's all very simple to drive. It's the same set-up as you'll find in the hybrid versions of the Clio and Captur (although the Clio doesn't have a plug, so it'll just go a mile or two on recuperated energy), with a 1.6-litre petrol engine backed up by two electric motors. 
The larger electric motor does the heavy lifting, getting the car about the place, while the smaller one lends a hand occasionally while also covering starter motor duties and sorting out the trick gearbox. Every carmaker says  that it's a seamless transition between electric and petrol power in its latest hybrid, but the Renault does a particularly good job of ensuring that's not merely PR spin. The combustion engine does occasionally get a bit dramatic, but that only underlines the quietness the rest of the time. 
A range of 30 miles from the 10kWh battery isn't particularly impressive, but the Megane does a good job of being a hybrid even after that juice runs out. 
Our choice from the range
What's the verdict?
The Megane is a pretty car, quiet, and well equipped. But so are some rivals. The Megane's trick is the smooth ride. Most cars this size have a sportier suspension tune, which you might not want for your family bus. And the ones that are this comfy are usually baggier than the Renault in the steering department.
But at Top Gear we value a bit of spirit in the driving. Compared with crossovers, the Megane is fine, but as a hatch or estate it's pretty unengaging. So across most of the Megane range we'd struggle to find a reason to send you to a Renault dealer.
But if your driving is mostly a commute, and you have somewhere to install the charge socket, the Megane is definitely worth a look. Again it's no ball of excitement, but it's hassle free and thrifty for long journeys.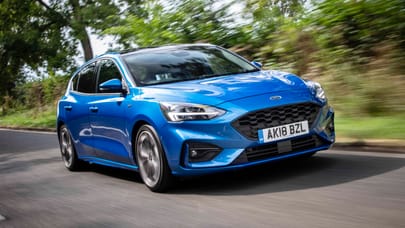 Peugeot 308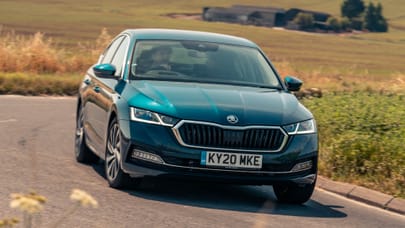 Skoda Octavia
2029 Polestar 9 to feature completely blanked-off windscreen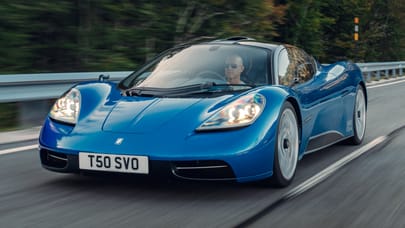 Gordon Murray Automotive T.50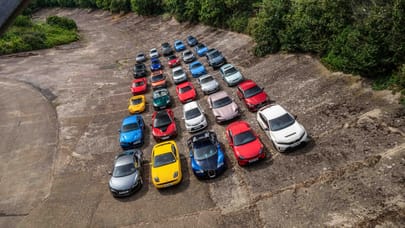 Gallery: every single Top Gear Car of the Year winner of the last 30 years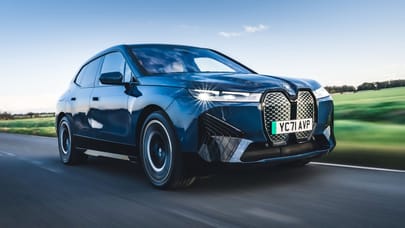 Top Gear's top 20 electric cars
Trending this week, the vanwall vandervell is an all-electric 650bhp hyper-hatch, ferrari sf90 xx review: shouldn't an xx be more aggressive than this, mamma mia 250 gto smashes ferrari auction record with £42 million sale, vw finally overhauls id.4 and id.5 tech, and adds more range, top gear's top 20 pickup trucks on sale in the us, subscribe to the top gear newsletter.
Thank you for subscribing to our newsletter. Look out for your regular round-up of news, reviews and offers in your inbox.
Get all the latest news, reviews and exclusives, direct to your inbox.
By clicking subscribe, you agree to receive news, promotions and offers by email from Top Gear and BBC Studios. Your information will be used in accordance with our privacy policy .
Sorry, something went wrong
Try BBC Top Gear Magazine
2020 Renault Megane IV (Phase II, 2020) Grandtour 1.5 Blue dCi (115 Hp) EDC
1.6 E-TECH (158 Hp) Plug-in Hybrid Multimode
1.5 Blue dCi (115 Hp) EDC
1.5 Blue dCi (115 Hp)
1.3 TCe (160 Hp) FAP EDC
1.3 TCe (140 Hp) FAP EDC
1.3 TCe (140 Hp) FAP
1.3 TCe (115 Hp) FAP
Renault Megane Grand Tour
Renault car Technical specification
Car reviews ».
Renault Megane Coupe Cabriolet
Renault Megane 2012
Renault Megane
Renault Megane Wagon
Renault Grand Scenic
Renault Megane RS 275 Trophy 2015
LATEST NEWS »
Renault Confirms Renault Twingo RS is Out of Production
Renault plans to continue car parts export to Iran
Go Motors Blog
Renault Clio Grand Tour
Renault Megane CC
Renault Megane 14
Renault Megane RS
Renault Megane 20
Renault Megane 16V
All-New 2016 Renault Megane Revealed In Official Photos
RENAULT - GORDINI CHAIN WAS An ERROR
Fiat, Renault production in Turkey halted by protests
Collaboration is denied by renault with Mitsubishi
Renault may reconsider Turkey investment amid instability from strike
Renault Megane 2014
Find New & Used cars

Browse by car body
convertible car
hatchback cars
station wagon cars
Minivan cars
Diesel cars
Hybrid/Electric

Renault Megane Grand Tour Ground clearance
The model renault megane grand tour is produced by renault between 2003 and 2006. they were produced 4 versions in total. the body type is station wagon. the engine's fuel type is petrol, diesel with transmission manual and power 100 hp, 98 hp. the ground clearance is 120 mm. the top speed is 181 km/h, 178 km/h. renault megane grand tour ground clearance vary according to year of production, body type, fuel type, transmission or power. renault megane grand tour ground clearance list., people who viewed renault megane grand tour ground clearance also viewed.
Renault Megane Grand Tour Engine capacity
Renault Megane Grand Tour Crash test result
Renault Megane Grand Tour Body warranty
Renault Megane Grand Tour Front tire size
Renault Megane Grand Tour Drive wheel
Renault Megane Grand Tour Turning circle
Renault Megane Grand Tour Front brakes
Renault Megane Grand Tour Curb weight
Renault Megane Grand Tour Height
Renault Megane Grand Tour Power
Renault Megane Grand Tour Service
Renault Megane Grand Tour Maintenance
Renault Megane Grand Tour Body type
Renault Megane Grand Tour Fuel type
Renault Megane Grand Tour Acceleration
Renault Megane Grand Tour Power kw
Renault Megane Grand Tour Price
Renault Megane Grand Tour Compression ratio
Renault Megane Grand Tour Cargo capacity
Renault Megane Grand Tour Warranty
Renault Megane Grand Tour Rear suspension

Megane Cup (GT4)
The Megane Cup is a  Renault one-make championship race in  Gran Turismo 4 , featuring the Renault Megane.
1 AI Opponents
2 Other Allowed Cars
3 Races in Megane Cup
4.1 Prize Money
4.2 Prize Car
AI Opponents [ ]
Other allowed cars [ ].
Renault Megane 2.0 IDE Coupe '00
Races in Megane Cup [ ]
Prize money [ ].
1st: Cr. 7,500
2nd: Cr. 5,000
3rd: Cr. 2,500
4th: Cr. 1,000
5th: Cr. 500
6th: Cr. 300
Overall Champion: Cr. 35,000
Prize Car [ ]
1 Gran Turismo 7/Car List
2 Gran Turismo 7/Track List
3 Gran Turismo 7
Bahasa Indonesia
Slovenščina
Science & Tech
Russian Kitchen
5 facts about this amphibious 8-wheel Soviet monster car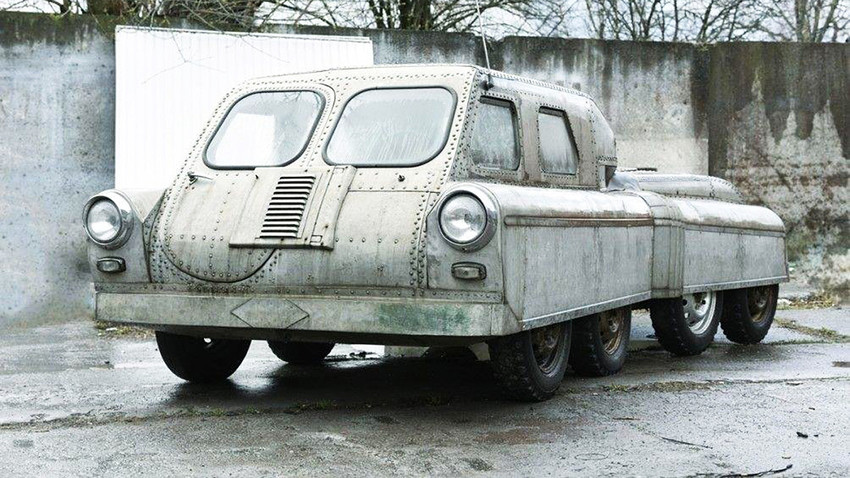 This one-of-a-kind car was discovered in 2017 in the city of Chelyabinsk. One of the local VK.com users reported finding it at the old garage he purchased outside the city. The amphibious car has been dubbed Argo by the new owner. In spring 2019, it was on display in the Old-Timer Gallery in Moscow - an exhibition of unusual vintage cars. But who made it, and what for?
1. Self-made by professionals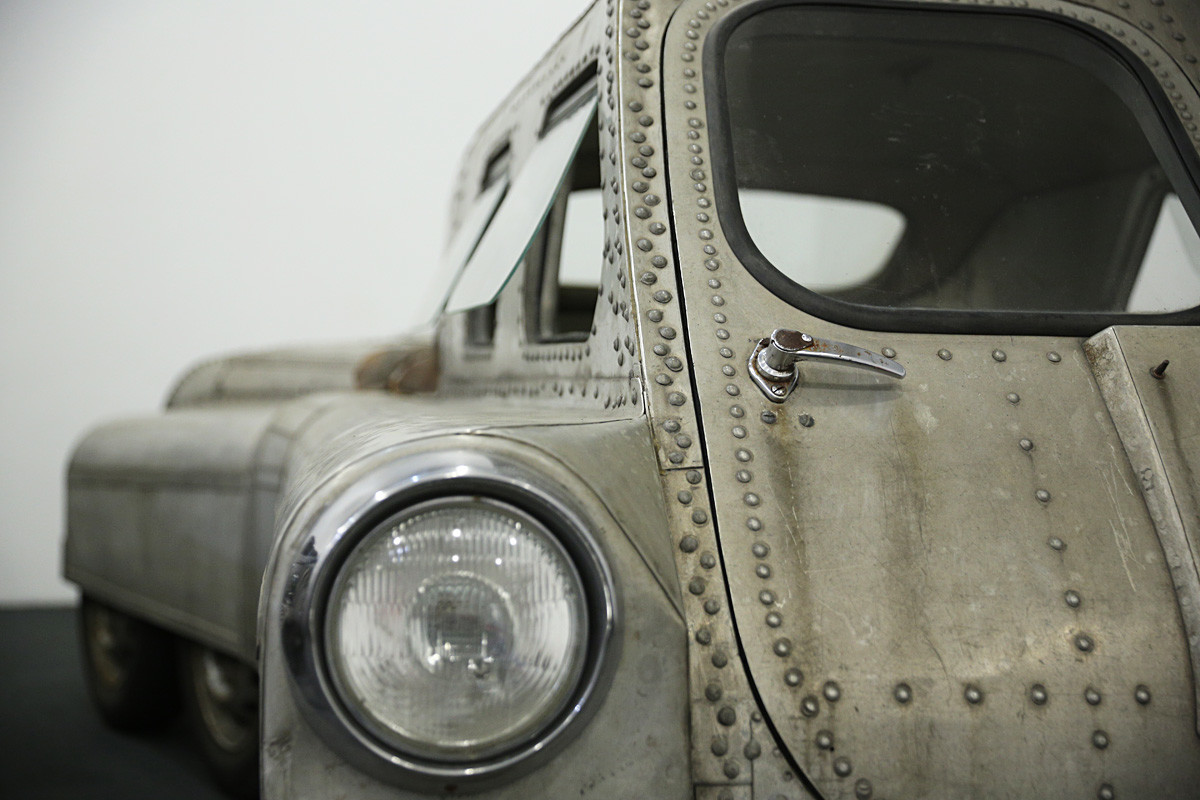 This 8-wheeled amphibious all-terrain vehicle (AATV) was created by engineer Maxim Melnichenko. He worked at the Chelyabinsk tractor plant and created this masterpiece at the end of the 1960s. They say that Melnichenko was an avid hunter and often traversed the Ural forests. Apparently, he got together several like-minded coworkers to build this unusual car for traveling into the wild.
2. Experimental amphibious car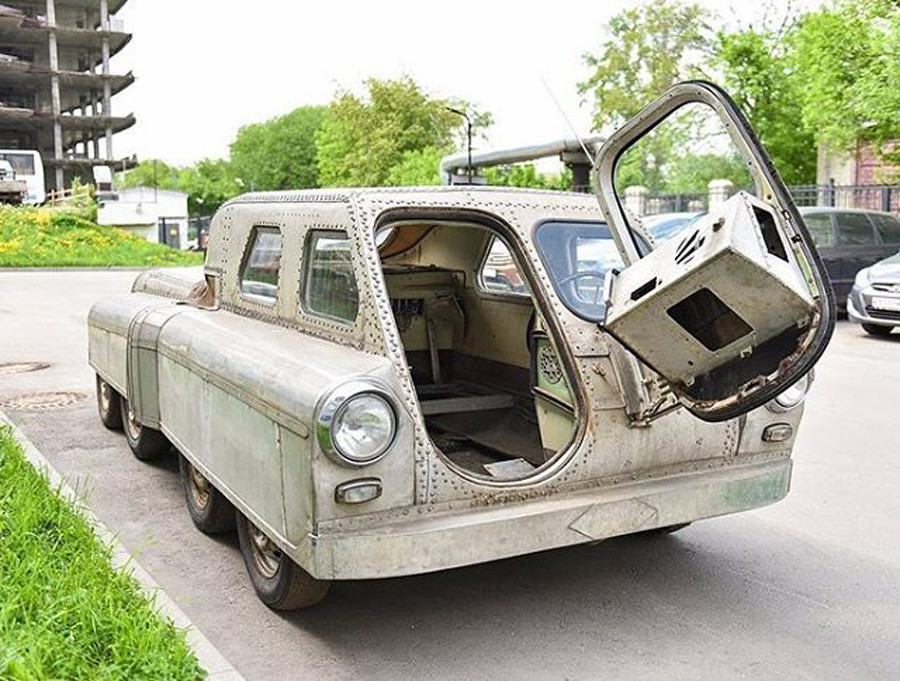 The most interesting thing in this construction is its articulated rotation mechanism, like you would find in tractors (after all, the vehicle was built at a tractor plant). The only door is in the front. In the rear section, there were plans to place an engine (probably from a GAZ M-20 Pobeda), as well as the hydraulic pump. However, that never came to fruition.
Argo is powered by a hydrostatic transmission. All the wheels are equipped with compact hydraulic motors. In fact, it has an 8-wheel drive, and on each pair of wheels, you can fit a caterpillar track. Good thinking!
3. Lightweight model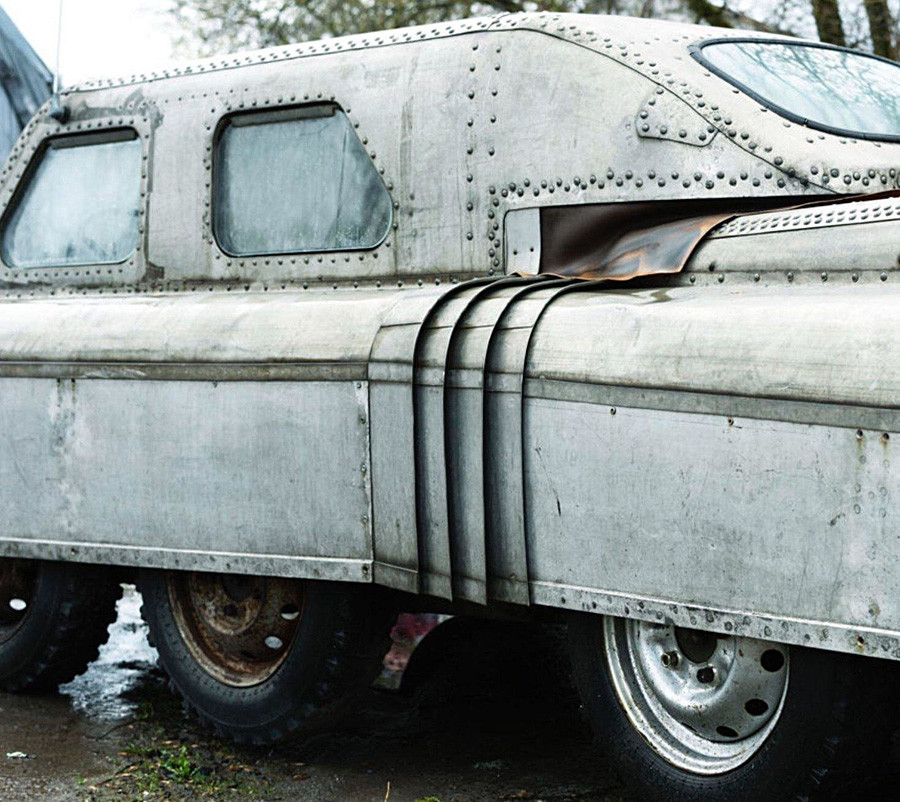 Argo seems huge, but it's an illusion. In fact, despite measuring 4.53 m in length 1.9 m in width and 1.49m in height, it weighs only 1.5 tons!
The car consists of two sealed sections made of duralumin, a high-strength alloy of aluminum. The joints are designed in the shape of "gills", giving Argo its steampunk look.
4. Steampunk AATV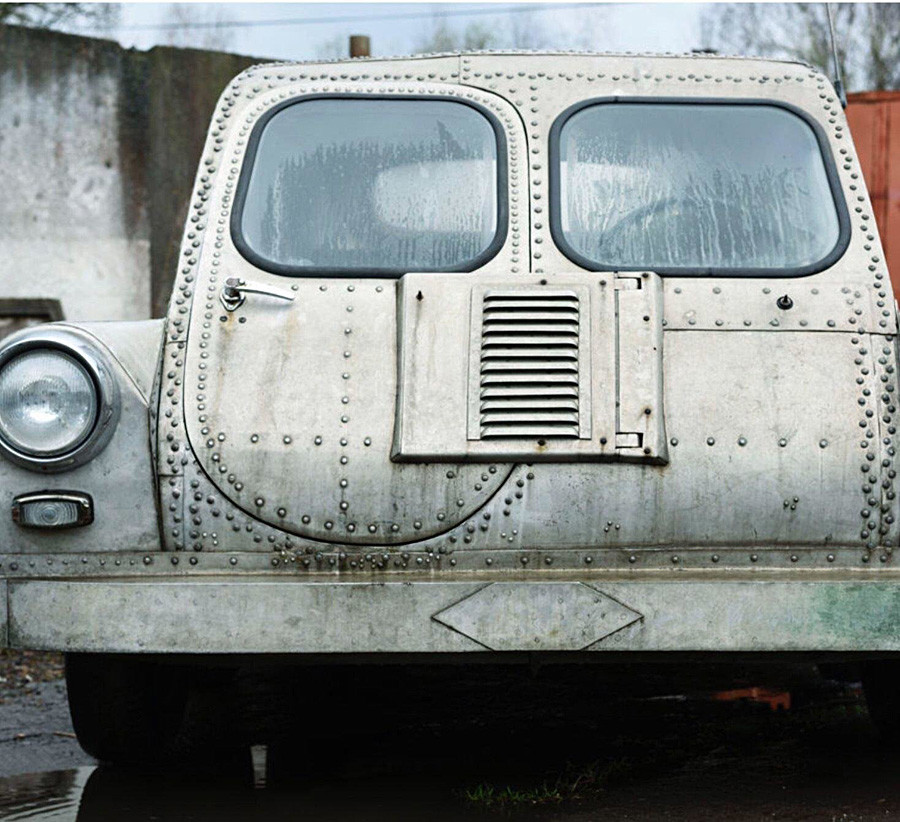 Russian media wrote (with reference to the plant's employees) that only some people knew about Argo. Others speculate that no one at the factory actually knew which vehicle exactly the individual hydraulic motors on wheels were made for.
5. The project was never finished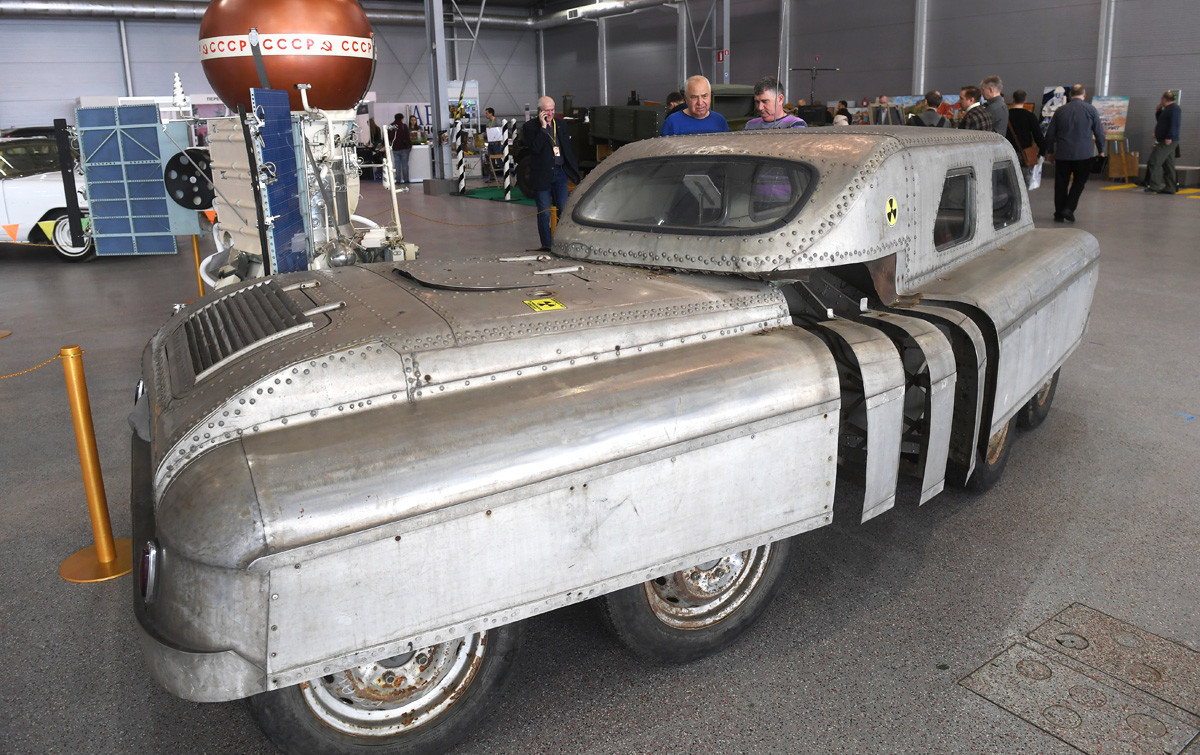 All this time the car was stored at the Melnichenko's garage in the Chelyabinsk Region. After his death, the garage transferred to his daughter, who decided to sell it in the 2010s. The new garage owner found Argo inside. After that, Argo changed owners twice, until it ended up in the hands of automobile historian Vladimir Kireev. He bought it in 2014, but only in 2017 was it possible to move it to Moscow.
As he told Russia Beyond, this construction has lots of weaknesses. "The idea itself was very interesting, but absolutely not viable and has a large number of insurmountable drawbacks. I think the designers realized this and decided to stop." His collection also includes dozens of old-timer cars, from such self-made vehicles to ceremonial ZILs – and many of them can be seen on display at Russia's motor shows. In future, Vladimir plans to open a retro transport museum.
If using any of Russia Beyond's content, partly or in full, always provide an active hyperlink to the original material.
to our newsletter!
Get the week's best stories straight to your inbox
In Chelyabinsk, a Soviet 8-wheel something has been found
These Soviet cars beat Ferrari & Lamborghini (well, almost!)
Could a Soviet citizen buy a car?
This website uses cookies. Click here to find out more.
Planetary Defense
Remembering the Chelyabinsk Impact 10 Years Ago, and Looking to the Future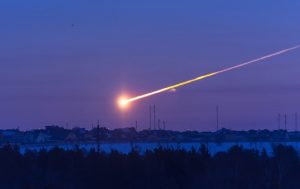 On Feb. 15, 2013, the people of Chelyabinsk, Russia, experienced a shocking event, and yet it was a small fraction of the devastation an asteroid on a collision course with Earth could yield. As NASA's Planetary Defense experts reflect on the Chelyabinsk impact 10 years ago, they also look forward to the future and all that the agency has since accomplished in the field of Planetary Defense.
Harmless meteoroids, and sometimes small asteroids, impact our planet's atmosphere daily. When they do, they disintegrate and create meteors or "shooting stars" and sometimes bright fireballs or bolides. Such was the case on Feb. 12 when a very small asteroid impacted Earth's atmosphere over Northern France soon after discovery, resulting in a spectacular light show for local onlookers. Much more rarely, a larger asteroid that is still too small to reach the ground intact, yet large enough to release considerable energy when it disintegrates, can do significant damage to the ground. On Feb. 15, 2013, one such bolide event garnered international attention when a house-sized asteroid impacted Earth's atmosphere over Chelyabinsk, Russia, at a speed of eleven miles per second and exploded 14 miles above the ground. The explosion was equivalent to 440,000 tons of TNT, and the resulting air blast blew out windows over 200 square miles, damaged buildings, and injured over 1,600 people – mostly due to broken glass. Due to the asteroid's approach from the daytime sky, it was not detected prior to impact, serving as a reminder that while there are no known asteroid threats to Earth for the next century, an Earth impact by an unknown asteroid could occur at any time.
Coincidentally, negotiations sponsored by the United Nations were finalizing formal recommendations for the establishment of Planetary Defense-related international collaborations – the International Asteroid Warning Network  (IAWN) and the  Space Missions Planning Advisory Group  (SMPAG) – when the Chelyabinsk impact occurred. Since then, NASA established the agency's  Planetary Defense Coordination Office  (PDCO) in 2016 to oversee and coordinate the agency's ongoing mission of Planetary Defense. This includes acting as a national representative at international Planetary Defense-related caucuses and forums, such as IAWN and SMPAG, and playing a leading role in coordinating U.S. government planning for response to an actual asteroid impact threat if one were ever discovered. The PDCO also funds observatories around the world through NASA's Near-Earth Object (NEO) Observations Program to find and characterize NEOs – asteroids and comets that come within 30 million miles of Earth – with a particular focus on finding asteroids 460 feet (140 meters) and larger that represent the most severe impact risks to Earth. To help accelerate its ability to find potentially hazardous NEOs, NASA is also actively developing the agency's NEO Surveyor mission , which is designed to finish discovery of 90 percent of asteroids 140 meters in size or larger that can come near Earth within a decade of being launched.
In 2022, working together with the Italian Space Agency, NASA's   Double Asteroid Redirection Test (DART) mission successfully demonstrated the world's first-ever test for deflecting an asteroid's orbit. Launched in 2021 , DART successfully collided with a known asteroid – which posed no impact threat to Earth – demonstrating one method of asteroid deflection technology using a kinetic impactor spacecraft. Since DART's impact, Planetary Defense experts have been continuing to analyze data returned from the mission to better understand its demonstrated effects on the asteroid, which contributes to the understanding of how a kinetic impactor spacecraft could be used to address an asteroid impact threat in the future if the need ever arose.
The Chelyabinsk impact was a spark that ignited global conversation in Planetary Defense, and much progress in the field has occurred since then. However, there is still more work to be done, and NASA is actively at the forefront. In addition to building NASA's NEO Surveyor to find the rest of the population of asteroids that could pose a hazard to Earth, the agency is considering a "rapid response reconnaissance" capability to be able to quickly obtain a more detailed characterization of a hazardous asteroid once it is discovered. NASA is also considering sending out a reconnaissance spacecraft to study an asteroid making a close approach to Earth in 2029.
"A collision of a NEO with Earth is the only natural disaster we now know how humanity could completely prevent" said NASA Planetary Defense Officer Lindley Johnson. "We must keep searching for what we know is still out there, and we must continue to research and test Planetary Defense technologies and capabilities that could one day protect our planet's inhabitants from a devastating event."
Learn more about  NASA's Planetary Defense Coordination Office
Keep up to date on NASA's Planetary Defense efforts by following Asteroid Watch on twitter
Five Years after the Chelyabinsk Meteor: NASA Leads Efforts in Planetary Defense
Around the World in Four Days: NASA Tracks Chelyabinsk Meteor Plume
Science Papers on Chelyabinsk Meteor Findings
THE 5 BEST Chelyabinsk Tours & Excursions
Chelyabinsk tours.
Scuba & Snorkeling
Walking Tours
Good for Kids
Good for Couples
Budget-friendly
Good for Big Groups
Honeymoon spot
Good for Adrenaline Seekers
Hidden Gems
Adventurous
Good for a Rainy Day
Things to do ranked using Tripadvisor data including reviews, ratings, photos, and popularity.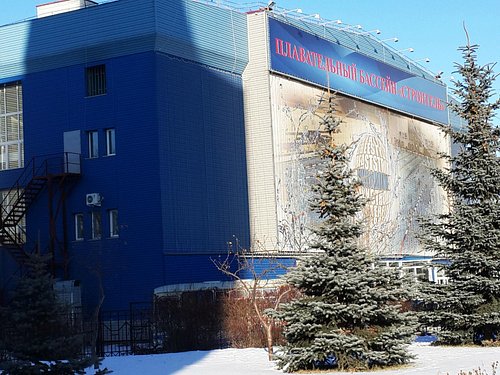 1. Swimming Pool Stroitel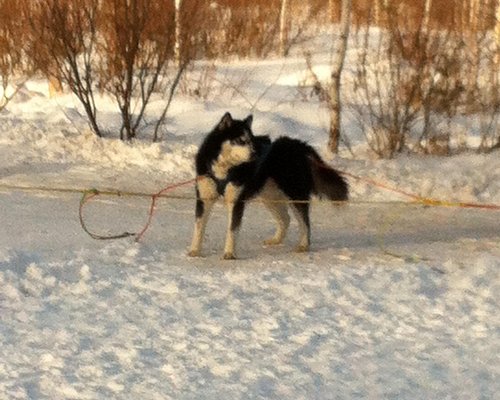 2. Huskies-Center Akvilon - Day Tours
3. divemaster, 4. aviaspectr - day tours, 5. ikhtiandr.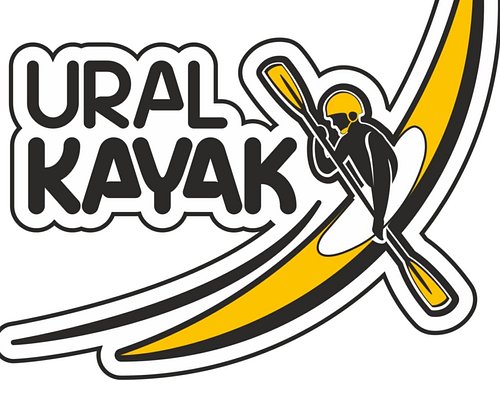 6. Uralkayak
Huskies-Center Akvilon - Day Tours
Swimming Pool Stroitel