Join the Kosha Rewards!
Get an instant 5% discount on your order with a minimum purchase of Rs.10,000/-
Welcome to the
Kosha rewards.
Psst... Not sure which layer to choose? Don't worry WhatsApp us at +919820999006 for assistance. Also, here is something special just for you! Use code FREE THERMAL PANTS for a one time 10% off on your purchase.
Psst... Not sure which layer to choose? Don't worry WhatsApp us at +919820999006 for assistance. Also, here is something special just for you! Get an instant 5% discount on your order with a minimum purchase of Rs.10,000/-
T&C : Free thermal pants offer eligible on all orders above 7.5K only
Softest tops and bottoms to help you lounge or move freely in the cold.
Breathable, cushioned, technical socks to protect your feet from the cold.
Organic cotton, fleece-lined, water-proof, lightweight - we've got them all.
UV Protected, lightweight, ultra-soft cotton shorts & tees to go with your breezy adventures.
We can help you! Connect with us via Call or Whatsapp at
+91 9820999006
Popular Searches
+91 9820999006
Mon - Sun 11.am to 8 pm
ONLINE SHOPPING WITH KOSHA TRAVEL WEAR : A family's ultimate go-to winter & travel wear solution. Designed and manufactured in India, Kosha's collection of online winter wear caters to men, women, kids and toddlers. The designs are available in sizes XS to 3XL and we also provide plus size winter wear - because travelers come in all shapes and sizes. Kosha ships internationally and within India. UNIQUE TRAVEL WEAR WITH FEATURE RICH KOSHA DESIGNS: Our collection is technical in nature - designed without compromise on quality, features that enhance comfort and performance during travel. Jackets for Skiing with an in-built ski pass pocket on the sleeve and powder skirt to keep the snow out. Ski pants with in-built gaiters. Advanced socks that have cushion on the pressure points of the feet and arch support, ideal for walking tours and treks. Garments that have an optimum weight to warmth ratio. Clothing that is multi-functional like jackets with underarm vent zips. Puffer Jackets that get packed in a pouch, hence it is out of your check-in bag, giving you more room to pack other essentials. Stylish Trench Coats for Business Travel. Classic Pullovers in cotton and wool. Rain pants and Rain Jackets with seam sealing. Shell Layer or jackets made with technical fabrics that have a waterproof as well as breathability rating. Our line of sweatshirts and bamboo fiber pullovers are loved in places of light winter wear like Mumbai, Navi Mumbai, Bangalore, Chennai, Gujarat. Kosha is a prefered choice for Indians travelling overseas as we have vibrant colours and sleek designs. Avoid your fingers from freezing with screen friendly gloves. From accessories like stoles, beanies, mufflers suitable for special occassions to Sweatshirts to wear at the airport and Hoodies for the AC in office; we have something for everyone. TRADITIONAL THERMALS REINVENTED BY KOSHA : SHOP THE KOSHA BASE LAYER: One of our hero products is the Kosha Base Layer, which is our thermals. These are made of Merino Wool and Bamboo Fiber and are 100% eco-friendly. Skin friendly base layers made with Merino Wool and Bamboo as a blend. It is made from a soft and new age nano tech fibre unlike old school itchy wool. SHOP ONLINE KOSHA TRAVEL WEAR THAT IS REAL LIFE TESTED: Tested in over 60 countries and counting. Waterproof warm pants have kept travellers warm on the cruise to Antarctica. Breathable jackets worn by the Indian Air Force on their summit to Mt.Vinson in Antarctica. Specially designed smart clothing and technical gear by Kosha for temperatures ranging between -20°C to 20°C. Read real life accounts in Kosha Journals' Travel Diaries. LEARN HOW TO LAYER RIGHT WITH KOSHA: Kosha designs and collections keep the winter layering system and the traveller's comfort at the heart of their products. Kit yourself from head to toe at one place and travel hassle free. Usually, all layers purchased from any other travel wear company would amount to INR 50,000+. Kosha offers a bundle of all layers for INR 15,000. This also makes Kosha the right choice for those planning to immigrate to Canada, Finland, United Kingdom, Germany, Australia or shift base to colder regions. Options include men's sweaters, women's winter accessories, bamboo sweaters, thermals, technical socks, snow proof pants, waterproof jackets, touch enabled gloves, beanies, mufflers, and much more. Learn more about special layering needs for Mount Everest, Chadar Trek, Switzerland and more at Kosha Journlas. Shop your layering needs online at www.kosha.co
LIFETIME REPAIRS FOR KOSHA PRODUCTS: Indian travellers are adventurous and are experimenting with off-beat holiday destinations and sports. For all this they need a brand that's accessible, fashionable and easy to maintain. Kosha fulfills all those requirements. We offer lifetime free repair to all our customers irrespective of when they bought the product. To reduce wastage and excessive consumption, we have set up a shop in-house where you can bring back worn garments for lifetime repair. If it is worn beyond repair, we will recycle the garment for you.
SLOW TRAVEL AND SUSTAINABLE CHOICES: Kosha is a pro nature winter-wear and travel-wear brand that was launched in June 2017 to cater to the traveler who is conscious of the environment. We believe in immersive yet empathetic travel. We create thoughtful travel wear that is animal friendly, responsibly sourced & designed to last. We have even opted for biodegradable packages and fabric e-commerce packaging, in an effort to reduce the carbon footprint of our products. With each new quarter we look at new ways to better our production.
SAY NO TO DOWN FEATHERS : SHOP KOSHA PUFFER JACKETS ONLINE: We don't use down feathers and try to be animal friendly, instead we use a special quality Polyfil to insulate the jacket.. Buy jackets online that are specially designed to be lightweight without down feathers but keep you warm and insulated in sub zero temperatures. You can buy winter jackets online at www.kosha.co or in-store.
TRAVEL THE WORLD WITH KOSHA - SHARE YOUR #KOSHASTORY: Kosha's layers for winter, insulated jackets have given travellers a beautiful experience watching the Northern Lights without a worry about the cold. Parkas for Finland, Sweaters for Poland, Trench Coats for Germany, Waterproof Jacket for London, Thermals & Kosha Base Layers for Canada, Merino Wool Socks for Switzerland. Students going to study in New York, Chicago, London, Australia, pursue medicine in Russia. Outdoor enthusiasts and adventure lovers going for the Chadar Trek, Kedarkantha Trek, Roopkund Trek, Everest Base Camp, Valley of Flowers Trek, Great Lakes Trek, Alps, Himalayas. Explorers travelling for holiday or newly weds going for their honeymoon to Gulmarg, Jungfrau, Sweden, Denmark, Norway, Finland, Iceland, Scotland, Aurora Borealis. Get pro tips and special guides on what to wear in Kosha Journals. BECOME A KOSHA COLLABORATOR: Kosha is always on the lookout for like minded brands and individuals to collaborate with. Email us at ​[email protected]​ or get in touch with us on our Instagram, Facebook or LinkedIn to get the conversation started. BECOME A KOSHA TESTER: An essential part of the Kosha Design process is research and development. We are always tinkering and experimenting on new ways to make more travel friendly and sustainable products with new features and more comfort. For the BETA and sampling phase, we sometimes need to test out the products and share real time feedback on the performance of our garments. If this sounds like something you would like to do, email us at ​[email protected] PARTNER WITH KOSHA FOR CORPORATE ORDERS: At Kosha we are happy to incorporate your company's identity on garments purchased in bulk as well. If you wish to place such an order, email our team at [email protected]
SHOP WINTER WEAR AND TRAVEL WEAR FOR KIDS: Kosha is one of the few brands that offer thermals, Kosha Base Layers and accessories for toddlers and children. Shop Kosha online for your kids' travel-wear and winter-wear. CUSTOM PLUS SIZE ORDERS ACCEPTED BY KOSHA TRAVEL WEAR: We are the only brands offering a wide range of sizes in winter and travel wear, because we believe the love for travel comes in all shapes and sizes. If your size isn't available, we are happy to customize for you. Email our team at ​[email protected]​ to place your order.
SPECIAL STUDENT DISCOUNT: We offer a special student discount for those travelling overseas to study. Shop online at www.kosha.co and contact us on our helpline or email for further details. Our special lightweight puffer jackets, Kosha Base Layers, Multipurpose Winter Jackets, Smart Parkas, Trendy Accessories, Touch Enabled Gloves and more will set you up for success.
KOSHA HELPLINE AND CUSTOMER CARE: Call us on our helpline ​(+91 9820999006) ​for any help on the layers you need based on the place and time of travel. The Kosha Helpline timings are ​between 10:30 am to 8:30 pm Mondays to Saturdays & 12 noon to 8:30 pm on Sundays. We are happy to help with queries on product features, size guides, fit and finish, materials used, delivery and more. You can also email our team at [email protected]​ for any order related assistance. CONNECT WITH KOSHA: ​ Instagram , Facebook and LinkedIn .
Copyright 2023 Higher Hights Pvt ltd
Hello Traveller!
Don't leave just yet!
Our travel clothing will take your wanderlust to the next level.
Claim your RS.500/- coupon now.
Simply fill in below to unlock this exclusive offer.
Kosha Men's Merino Wool & Bamboo Thermal Pant | Suitable for... › Customer reviews
Customer reviews.
Kosha Men's Merino Wool & Bamboo Thermal Pant | Suitable for Minus Degree Celsius
Top positive review.
Top critical review
There was a problem filtering reviews right now. Please try again later.
There was a problem loading comments right now. Please try again later.
Questions? Get fast answers from reviewers
Press Releases
Amazon Science
Sell on Amazon
Sell under Amazon Accelerator
Protect and Build Your Brand
Amazon Global Selling
Become an Affiliate
Fulfilment by Amazon
Advertise Your Products
Amazon Pay on Merchants
COVID-19 and Amazon
Your Account
Returns Centre
100% Purchase Protection
Amazon App Download
Netherlands
United Arab Emirates
United Kingdom
United States
Conditions of Use & Sale
Privacy Notice
Interest-Based Ads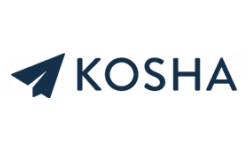 Report Issue
Kosha.co ratings.
0 average based on 0 ratings.
Write a Review
Description.
All weather travel clothing and gear, ranging from thermals, hoodies, sweatshirts, hiking pants, mittens, trench coats, jackets, and more, for sizes up to 8XL – because travel knows no shape or size. Our clothes are all Made in India, carefully crafted and tested by seasoned travelers in extreme temperatures.
winter travel clothes
Wind Cheater
Not a member? Sign up
Recover Password
Facebook Google
Already a member? Sign In
Forgot Password