Awards Season
Big Stories
Pop Culture
Video Games
Celebrities
Elton John in 5 Signature Songs
There's something timeless about Elton John. Part of it, of course, is that he always manages to stay in the spotlight. At the moment, he's still in the midst of his Farewell Yellow Brick Road Tour, basically an endless tour that began in 2018 and that's supposed to keep going until July of 2023. The idea is that this megatour will be the final one of John's career.
Meanwhile, John's staying involved with contemporary music too. Today, Britney Spears and Elton John are releasing a new single , "Hold Me Closer" — a cover of John's classic hit, "Tiny Dancer," which you'll see later on this page. It's Britney's first single since being released from her conservatorship, and fans are incredibly excited for it.
But it's not just John's insistence on staying current that makes him such a timeless artist — it's the quality of his finest songs. So many of Elton John's songs — most of them written in collaboration with his longtime songwriting partner Bernie Taupin — have been part of the fabric of our lives for over the past 50 years. Let's take a deeper look at five of the most essential songs in his amazing catalog.
"Your Song," 1970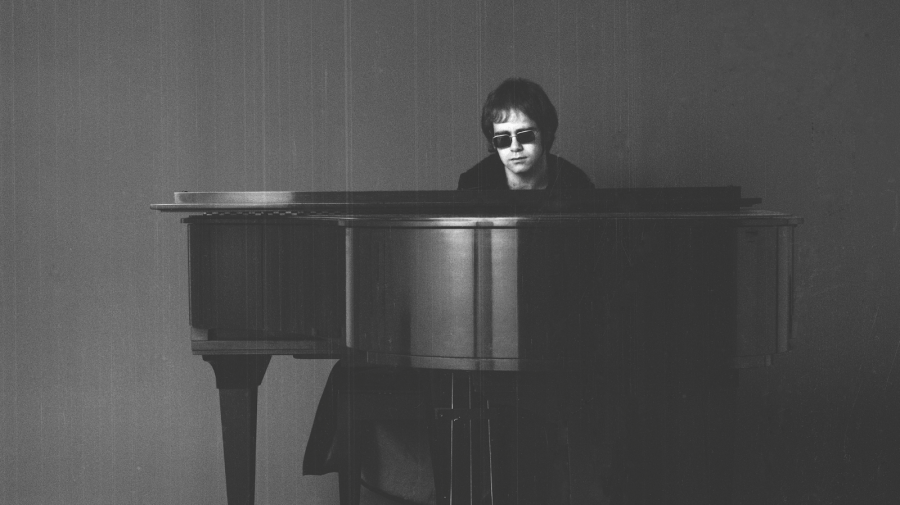 When I was a kid and first getting into music, my mother bought me a copy of Elton John's self-titled second album and insisted that I listen to it — after all, she was 17 when it came out in 1970. I'll never forget it. The whole thing blew me away, from the image on the cover — a dark, brooding image of John in profile — to the range of the songs, which included plaintive ballads and rock-and-roll hits.
But "Your Song" is the one that stuck out immediately. It's a wonderful song in so many ways, at once both a plain-spoken articulation of love for another person and an honest, vulnerable expression of how hard it is to write a good song. "My gift is my song," John sings in the middle of the song, and that's fitting, because it was the first major hit in a career that would end up having quite a few of them.
"Tiny Dancer," 1971
Every so often, "Tiny Dancer" finds its way back into the public consciousness. It was a bit of a slow burn when it came out — before it was a single it was the B-side to another single from Elton John's 1971 album Madman Across the Water , "Levon." Its long run-time of over six minutes didn't help either, as radio stations were reluctant to play it. Eventually, though, it caught on.
This song, along with a few others — specifically another great one from the same album, "Holiday Inn" — make John one of our foremost artists on the topic of being sad and lonely out on the road. Famously (pun intended), "Tiny Dancer" caught a second wave of popularity in 2000 when it was featured prominently in Cameron Crowe's Almost Famous . It's about to catch another wave now that Britney Spears' new collaboration with John , "Hold Me Closer," has been released.
"Candle in the Wind," 1973 & 1997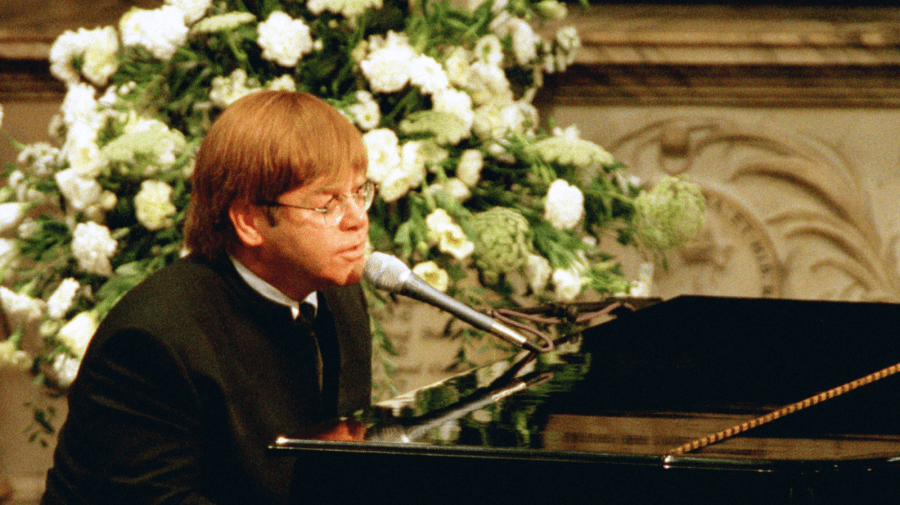 Yet another song that's remained incredibly relevant for a plethora of reasons, "Candle in the Wind" is probably now most famous for the version of it Elton John re-wrote in honor of Princess Diana after her tragic death . Originally written as a tribute to Marilyn Monroe, the song's central image makes it a useful piece of art when it comes to any number of tragedies involving beloved people gone far too soon.
"Candle in the Wind" first came out on John's 1973 album Goodbye Yellow Brick Road , and it was first released as the B-side to "Bennie and the Jets" before gaining steam as a huge hit on its own. The song became a hit again in 1988, when a live version John recorded was nominated for a Grammy for Best Pop Vocal Performance by a male singer.
But it's the Princess Diana tribute version that really cemented this song in the canon of the most popular songs of all time. That version sold 33 million copies, and is widely considered to be the second best-selling single ever — right behind Bing Crosby's "White Christmas."
"I Guess That's Why They Call It the Blues," 1983
My personal favorite Elton John song is this smash hit from the '80s that helped carry John into a new era. It was the first single off John's 1983 album Too Low for Zero , and unlike the previous songs on this list, it was a gigantic success right away. The song's secret weapon? Stevie Wonder wailing away on the harmonica solo.
I suppose the message here is a bit cheesy, perhaps, but there's some real wisdom in this song, and it begins right away with the first lyrics: "Don't wish it away. Don't look at it like it's forever." You could apply that sentiment to pretty much anything that's going on in your life, and it's the kind of simple sentiment — like so many of Taupin's best lyrics — that grows in complexity the more you think about it.
If you want to dive deep on this one, make sure you check out the duet version between Mary J. Blige and Sir Elton. It's emotional.
"Can You Feel the Love Tonight," 1994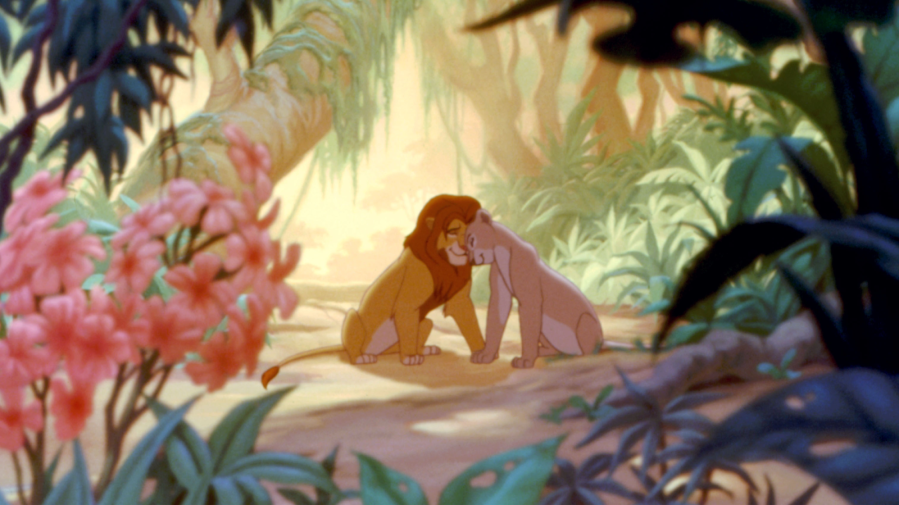 There are so many Elton John songs worthy of being mentioned — in particular I feel like I'm leaving behind a piece of my heart by leaving "Rocket Man" off this list — but in the interest of pushing this list a little bit closer to the present, we'll end with John's hit song from Disney's 1994 film The Lion King : "Can You Feel the Love Tonight."
The only song here with lyrics written by someone other than Bernie Taupin — Tim Rice worked with John on The Lion King — this song is really more about the feeling than the words anyway. For an entire generation of people who grew up on the movie, this song cuts right to the heart of what love is supposed to feel like. In the movie, Simba and Nala don't have to say anything for us to know they're falling in love — the images and the music do that for us.
That's not a bad way of thinking about Elton John's career in general. He's one of the greatest songwriters of all time even though he's almost never had a hand in the lyrics. Ultimately, it's the music that makes pop songs stick with us. It's the music that lets them say more than the words ever could.
MORE FROM ASK.COM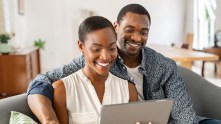 Private Readings
Newsletter Sign Up
Oct 25, 2023 State Theatre Sydney
I feel like i was led here.
Nothing happens by coincidence and odds are you stumbled onto this site (me) for a reason. You have to ask yourself what "is" that reason? Are you here because you are interested in a reading? Do you feel like someone on the Other-Side is connecting with you? If so click here
Maybe you are here because you are on a spiritual path and want to learn more about the psychic world, or how you can use metaphysical tools to make some positive changes in your life…TODAY! Click here
If you have absolutely no clue who the heck I am, or what I do… but you some how found yourself here – I am a psychic medium – work with energy – talk to dead people – (yes… for real) and I would say sign up for the newsletter to learn more about this world via your inbox when my newsletter goes out (which is totally free) Click here
I Want to Learn More
My favorite thing to do is to raise awareness so people like you can put it into everyday action. I don't think a private reading is what you need – you might want to join the Evolve community. It is a great way for people to jump in and connect not only with me, but with other like-minded folks from all around the world. There's too many benefits to list being an evolve member here – but CLICK HERE and you might be one of the five people who win a private reading each month just because they are Evolvers (that's what the community has nicknamed each other)!
I Want a Reading
Nothing happens by coincidence and odds are you stumbled onto this site (me) for a reason. You have to ask yourself what "is" that reason? Are you here because you are interested in a reading? Do you feel like someone on the Other-Side is connecting with you? If so click here
I'm Curious
Curiosity means that you are "feeling" or being pulled to experience something more in your life than you can consciously define. Did you ever think that you had spirit guides? A team of energies that are working with you to help you navigate this lifetime? Maybe you are feeling you need guidance because you are at a crossroads? Maybe you just realized "Hey! That's the guy from CROSSING OVER??!?" and you want to watch him live…
If you are interested in a private reading: Click here
If you are interested in a reading, but don't want to quite do a private session whether it be for cost or you don't know what to expect – attend a group event. Click here
If you want to learn and expand your understanding of the world of energy - Click here for the free email newsletter
3 cards upright - Yes
1 card reversed - Delays
2-3 cards reversed - No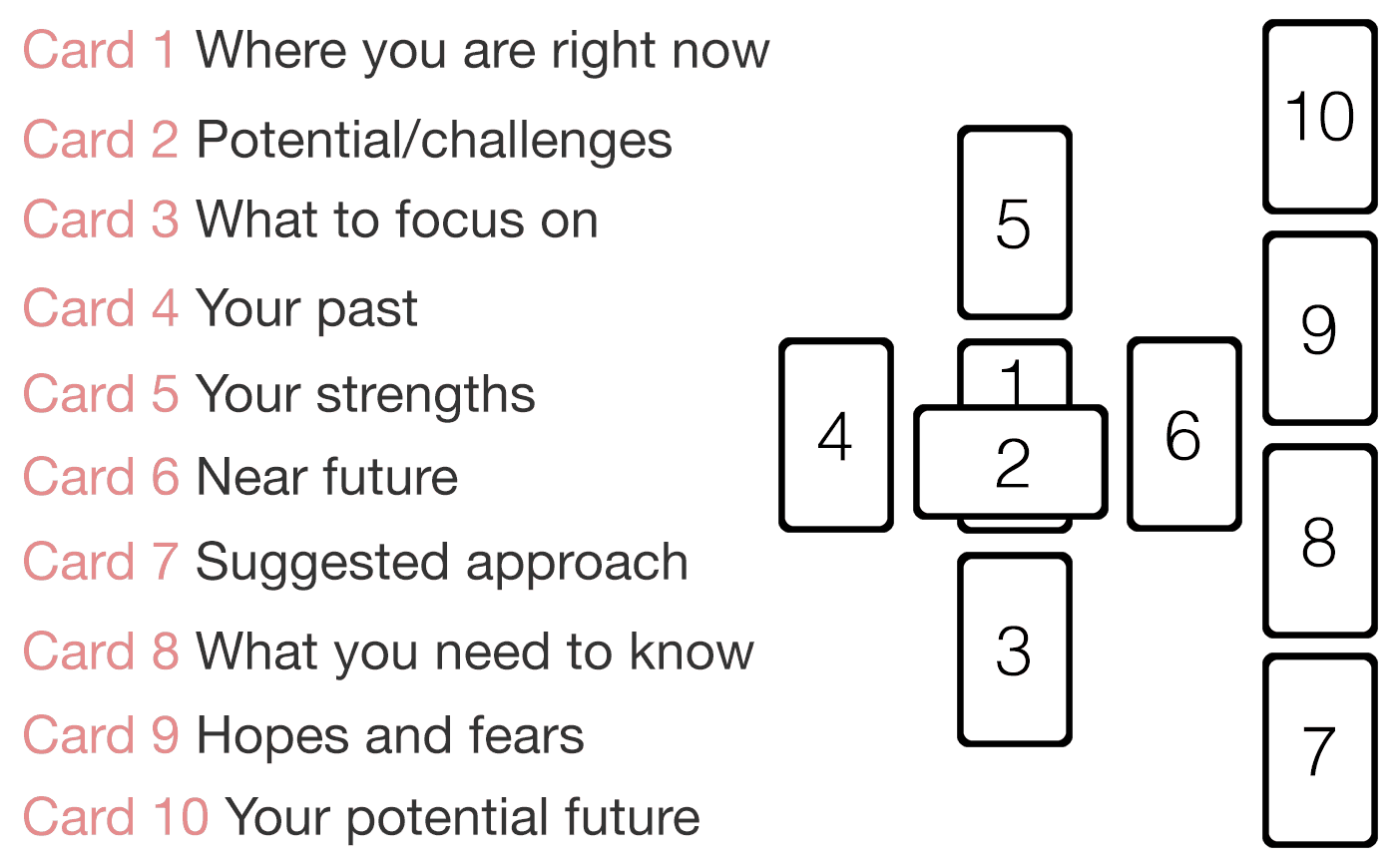 Current users will need to reset their password before loggin in.
Remember Me
Not a member? Register
Forgot Password
I agree to receive updates and marketing via email.
By accepting this agreement, I acknowledge that I have read, understand and agree to the Terms of Use , Privacy Policy and Cookie Policy .
Already a member? Login

We value your privacy
John Edward Community
Tickets, concerts tour 2023-2024.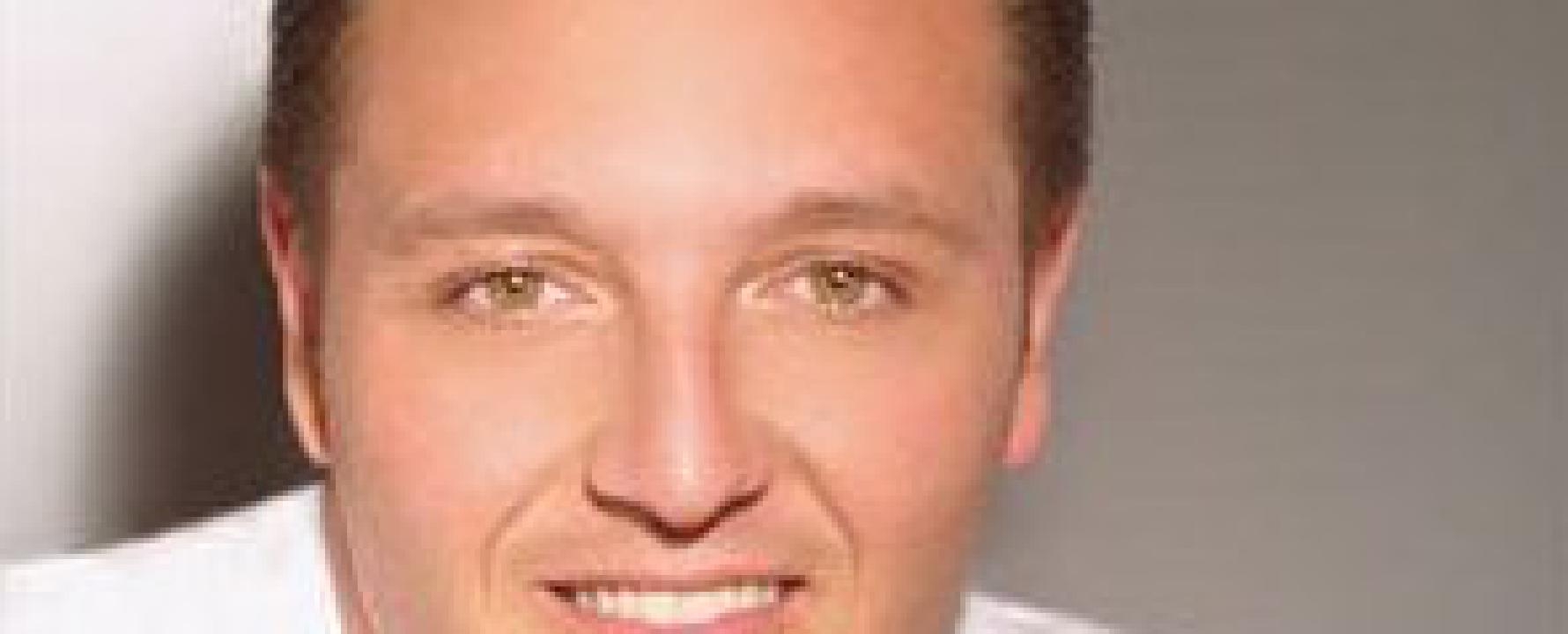 Broome
Perth
Darwin
Alice Springs
Adelaide
Townsville
Rockhampton
Toowoomba
Brisbane
Gold Coast
Armidale
Newcastle
Sydney
Albury
Canberra
Wodonga
Melbourne
Bendigo
Ballarat
Launceston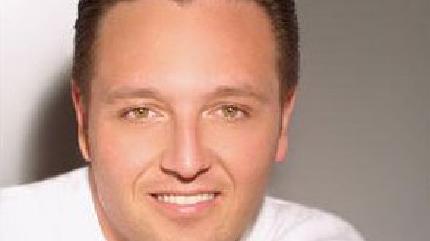 To see who follows this artist you must be registered.
John Edward
View all concerts, nov 26, 2023.
Find a place to stay
Live photos, what fans are saying.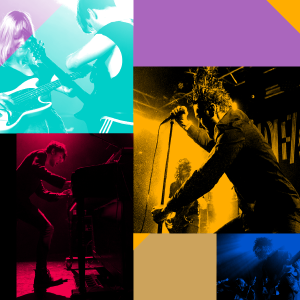 Share Event
About the venue.
John Edward Biography
Popular searches
John edward, accessibility, reserves and prices.
John Edward is one of the world's most sought after psychic mediums, author of several critically acclaimed New York Times best sellers and star of TV's "Crossing Over With John Edward".
This is your chance to be part of a live audience with John Edward, there will be interactive questions and answer sessions and messages from the other side where John will connect with family, friends and pets who have crossed over.
This venue is wheelchair accessible.
Complete the Accessible Seating Form and you will be contacted to process your booking.
Performances
Performance location : her majesty's theatre.
Her Majesty's Theatre is located at 58 Grote Street, Adelaide, which is on the north side of the street. You can't miss the beautiful, street-facing entrance, and although there is no designated drop off area, cars can pause to drop off passengers nearby on Grote Street. 
Car Parking
There are many parking options around the Grote Street precinct, including on Pitt St, at Adelaide Central Market, and Wilson Parking on Franklin Street.  
Taxi services
There is not a taxi rank direct­ly adja­cent to Her Majesty's The­atre, but the near­est one is just 250m east, out­side the Hilton Hotel on Vic­to­ria Square. 
Public transport
Pub­lic trans­port is a great way to vis­it Her Majesty's The­atre with no need to wor­ry about park­ing. Many busses, includ­ing the free bus that loops through the city and North Ade­laide, stop near­by as does the tram which stops in Vic­to­ria Square just 250m away. For more infor­ma­tion vis­it Ade­laide Metro.
We want to make your vis­it as enjoy­able as pos­si­ble and offer many ways to assist if sup­port is required.
Accessible seating
Remov­able seats are avail­able in the Stalls row G as well as on the Dress Cir­cle and Grand Cir­cle for patrons who wish to remain seat­ed in their wheel­chair or trans­fer to a the­atre seat.
Lifts are locat­ed in the foy­er near the infor­ma­tion desk with access to all levels.
Acces­si­ble toi­lets are avail­able at Her Majesty's Theatre.
Assistance animals
Every theatre and event/function area of Adelaide Festival Centre is assistance animal friendly.
Audio assistance
At Her Majesty's The­atre, hear­ing loop facil­i­ties are avail­able in foy­er areas.
Find out more about our access services
Her Majesty's Theatre
Here's everything you need to know about coming to Her Majesty's Theatre, to make your visit as easy and enjoyable as possible.
Her Majesty's Theatre Foyer Bars
With bars located on every level, be sure to visit the upper levels for stunning views over the Grote Street and Centra…
The Don Dunstan Lectures
Henry winkler, kevin mccloud's home truths, an evening with nigella lawson, behind the scenes jewels, celebrating the festive season.
Keep the magic going beyond Pageant weekend! Explore our upcoming festive shows and events to immerse yourself in the Christmas spirit.
Accolades for Adelaide Festival Centre
Adelaide Festival Centre was recently recognised at the prestigious 2023 South Australian Tourism Awards and the 2023 South Australian Music Awards, winning awards for three of our beloved festivals.
Celebrating OzAsia Festival 2023
OzAsia Festival 2023 came to a magnificent close on Sunday, with over 180,000 attendees relishing 190 indoor and outdoor events.
Does Australia Need More Tiger Parents?
Ahead of OzAsia Festival's In Other Words fan-favourite Closing Night Debate on 5 November, comedians Sami Shah and Oliver Phommavanh have given us a sneak peek into their comedic take on this year's theme: That Australia Needs More Tiger Parents.
The First 50 Podcast — Episode 10: Eddie Perfect
In episode 10, Eddie Perfect chats to host Libby O'Donovan about his affinity with Adelaide Festival Centre and his experience as a former Artistic Director of Adelaide Cabaret Festival.
The First 50 Podcast — Episode 9: Annette Shun Wah
In episode 9 of The First 50, host Libby O'Donovan talks to OzAsia Festival Artistic Director, Annette Shun Wah.
The First 50 Podcast — Episode 8: Celia Coulthard, Nancy Bates & Temaana Sanderson-Bromley
In episode 8 of The First 50 podcast, delve into First Nations music, art, and storytelling, with guests Celia Coulthard, Nancy Bates, and Temaana Sanderson-Bromley, ahead of Adelaide Festival Centre's OUR MOB and OUR YOUNG MOB events.
The First 50 Podcast — Episode 7: Slava Grigoryan
In episode 7 of The First 50, Adelaide Guitar Festival Artistic Director, Slava Grigoryan, talks about his family's musical history, his journey to Australia and how he navigated success at a young age.  
Foundation Impact Stories: Songlines 2022 Reconciliation Generation
Alberton Primary School took part in centrED's Songlines program. Students spend a day working with First Nations songwriters to get a greater understanding of their culture.
Watch now: The Long Walk
OzAsia Festival 2022 - on demand: A drone, three dancers, and a musician all come together in a spectacular live filmmaking performance.
The Backstage Sessions 2022 – George & Noriko
Bluegrass country meets shamisen (Japanese banjo) in a unique, high-energy music blend.
The Backstage Sessions 2022 – Stefan Hauk & Band
Stefan Hauk is one of Australia's brightest young blues rock artists who has played alongside the likes of Eric Steckel, Kirk Fletcher, Lachy Doley, John Swan and many more. In September 2017, Stefan released his debut album Long Road to much acclaim.
Sub­scribe to our newsletter
Choose your interests and get the latest news straight to your mailbox.