Subscribe for the latest news, offers and updates
HOWLING HUSKY SLED DOG TOURS
Travel back in time while a team of stunning Siberian Huskies whisks you away into the winter wonderland of the backcountry trails of Mt Hotham.
Owner Jake Greaves has run sled dogs in Australia and overseas. Howling Husky has officially been operating for 6 years with in various Australian Alpine resorts and are now permanently expanding into Hotham.
Howling Husky will be operating behind Wire Plain Hut. You can reach them by stopping at bus stop number 11. Dinner Plain is located only 12kms down the road.
Pre-booking is essential as this attraction books out quickly!
Where and when
Mt Hotham: Thursdays through to Tuesdays
Dinner Plain: Every day from 4 June 2023
Polar Paws Express
Mushing through the snow. On a husky pulled sleigh. Over Hothams Hills you go. Laughing all the way. This short ride is sure to put a smile on your face. This is a perfect introduction to the totally pawsome world of dogsledding. After your ride be sure to thank your lovely dog team with lots of pats, cuddles and pictures!
Stumpy Tailed Trail
Get ready for a tail wagging good time as you find magic around every corner on the loopy looped trails of Hotham. The dogs excitement is contagious as you dash through the snow, so snuggle up and get ready to learn all about the history of the sport, linage of the dog and the ultimate bond between man and their best friends. Journey upwards to discover remarkable views of untouched beauty then under archways of painted snow gums. If you're feeling brave your experienced musher will let you have a go at driving! From the cheeky to the driven, our dogs are sure to make memories so finish the tour off with a pat n play to say thank you.The dogs will ensure to load you up with plenty of kisses to remember them by. This tour is great for all ages and abilities.
Winter Dreams Family Tour
Follow the pitter patter of paws through a winter wonderland and let the dogs wow you as you run under a garden of snow gums. Cuddle up for a howling good time and let your experienced musher teach you about the dogs, their jobs, the commands we use, and history of the sport. Finish your tour off with lots of pats and cuddles and pictures and be sure to take home lots of kisses.
Follow the link below to view Howling Husky's rates and book online.
BOOK ONLINE
Contact Howling Husky for an alpine experience you'll never forget!
Phone 0455 745 658 Email [email protected] Website http://howlinghuskys.com.au/
Search for location
My location
2024 Epic Australia Pass
Lock in unlimited laps in 2024
Experience unlimited access to Hotham, Falls Creek and Perisher in 2024.
Buy Early & Save up to 35%
On lift tickets
Buy online at least 7 days ahead to save. Book your winter trip!
Hotham Accommodation
Book online
Find the best rates and the best places to stay for your visit to the mountain.
Howling Husky Sled Dog Tours
Similar Experiences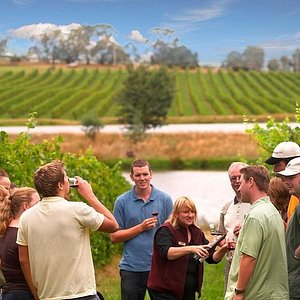 Howling Husky Sled Dog Tours - All You Need to Know BEFORE You Go (with Photos)
Howling husky sled dog tours information.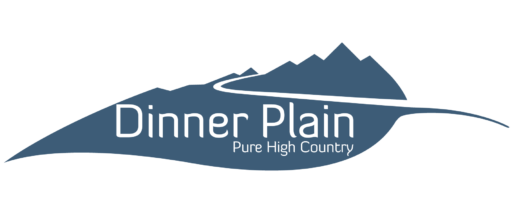 Stay up to date (we won't share your details with anyone else).
Thanks for subscribing! Please check your email for further instructions.
Book a Tour
Getting Here
Special Offers
Unleash the Musher LET US TAKE YOU BACK 100 YEARS IN TIME!
Howling Dog Tours provides the opportunity for anyone (ages 2 and up) to partake in the traditional sled dog sport at their own comfort level. Immerse yourself totally and become a dog musher! Spend time on a spectacular mountain trail and build a unique bond with your team of Huskies.
Tour Details
Tour schedule.
Two hours of dog-gone fun with great photo opportunities!
Enjoy a scenic 5 km (one-way) trail in the Canadian Rockies
Snack and hot beverage.
Transportation from Canmore. Total tour duration with travel time from Canmore 3 hours.
All tours include the option to help harness the dogs and hook up the team, and drive the sled with the help of your experienced and friendly guide. Relax in your cozy sled and enjoy the views while the dogs pull your sled on the mountain trails. We are the only company in the Bow Valley who guarantees one guide per sled for the customer service, safety, and security our guests and dogs deserve! Enjoy the scenery and reward the dogs with a biscuit at the end of the tour. Be as interactive as you want! Our all-inclusive dog sled tours provide return transportation from Canmore (30 minute drive each way) and Banff (55 minute drive each way, some restrictions apply), snacks and hot beverage, and personalized service with one guide per sled! Teams of 5 to 7 friendly Alaskan, Siberian, & Seppala Huskies take you through the Canadian wilderness of the Spray Lakes Provincial Park for the experience of a lifetime! Come howl with us and meet experienced Iditarod and Yukon Quest dogs!
Available from December through April (weather permitting). Tour times/dates subject to minimum bookings to run.
Howling Dog Tours provides transportation to the Spray Lakes area from Canmore and Banff* (*surcharge applies, restricted schedule).
2023-24 PRICES (subject to change). Prices are per person, plus 5% tax. There is a minimum of 2 adult prices per sled.
*HIGH SEASON DATES: Every Saturday, plus December 20-31, 2023, January 1-7, 2024, February 17-19, 2024 and March 29-31, 2024.
If you are a group of 2 we do not add anyone to your sled and there are no weight restrictions. Families of 3 may be allowed in one sled depending upon adult heights, children's age, and total weight of the participants. Please contact our office for more details.
All prices listed are in Canadian Dollars and subject to applicable taxes (GST). Prices subject to change.
Following are some of our Frequently Asked Questions. More answers to common questions can be found on our FAQs page . If you still have a question, please don't hesitate to contact us .
This depends upon the time of the season. We book up quickly for Christmas week, Family Day/Valentines weekend, and Easter, so you should call at least a couple of weeks ahead. We do not take a deposit until 30 days prior to the tour, so you can book as early as you want. We do take last minute (even same day) bookings, so don't think it is not worth calling!
There is no weight restriction for groups of 2. We can adjust the number of dogs on the team accordingly. If there are more than 2 people, we have restrictions based on height (space in the sled) and combined weight of the people.
Yes – because each sled we run is guided, we are able to accommodate most injuries/impairments. We will recommend that you take into consideration the temperatures – if a limb is immobile, there is greater risk of frostbite.
We currently pick up in Canmore and Banff (one central location, limited departures).

Dogsledding tours
Drive your own dogteam: 1700 sek/pers
2 in 1, one person sits in the sled while the other one drives and during the trip you change place: 1370 sek/pers
Sit and relax, enjoy the ride as a passenger on the sled: 1040 sek/pers
All our tours are between 15 and 20 km long, depending on the weather conditions. After the tour we offer "Swedish fika"7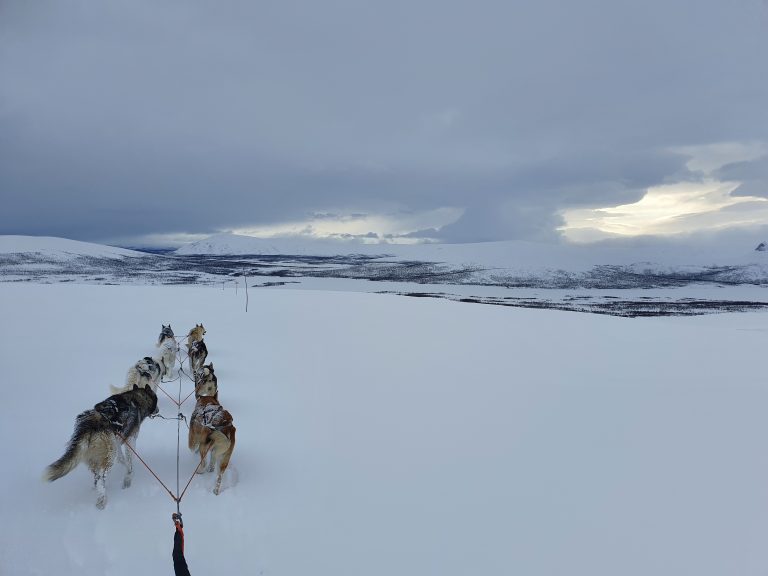 Snowshoe tours
Day tour, 3 hour guided tour on snowshoes: 990 sek/pers
Evening tour, 2 hour guided tour with chance of seeing northern lights: 750 sek/pers
Swedish fika included
Day tour, 3 hour guided tour on wooden forest-skis (which you can use with your own winter shoes): 990 sek/pers
Ice fishing:
Have you ever fished in a frozen lake? Try to catch perch or pike during a 3-hour ice fishing experience: 600 sek/pers
Combine snowshoe walking or forest skiing with ice fishing and enjoy a warm lunch by the campfire: 1250 sek/pers
Duration ca. 4 hours.
A taste of winter in Swedish Lapland
Winter wilderness week.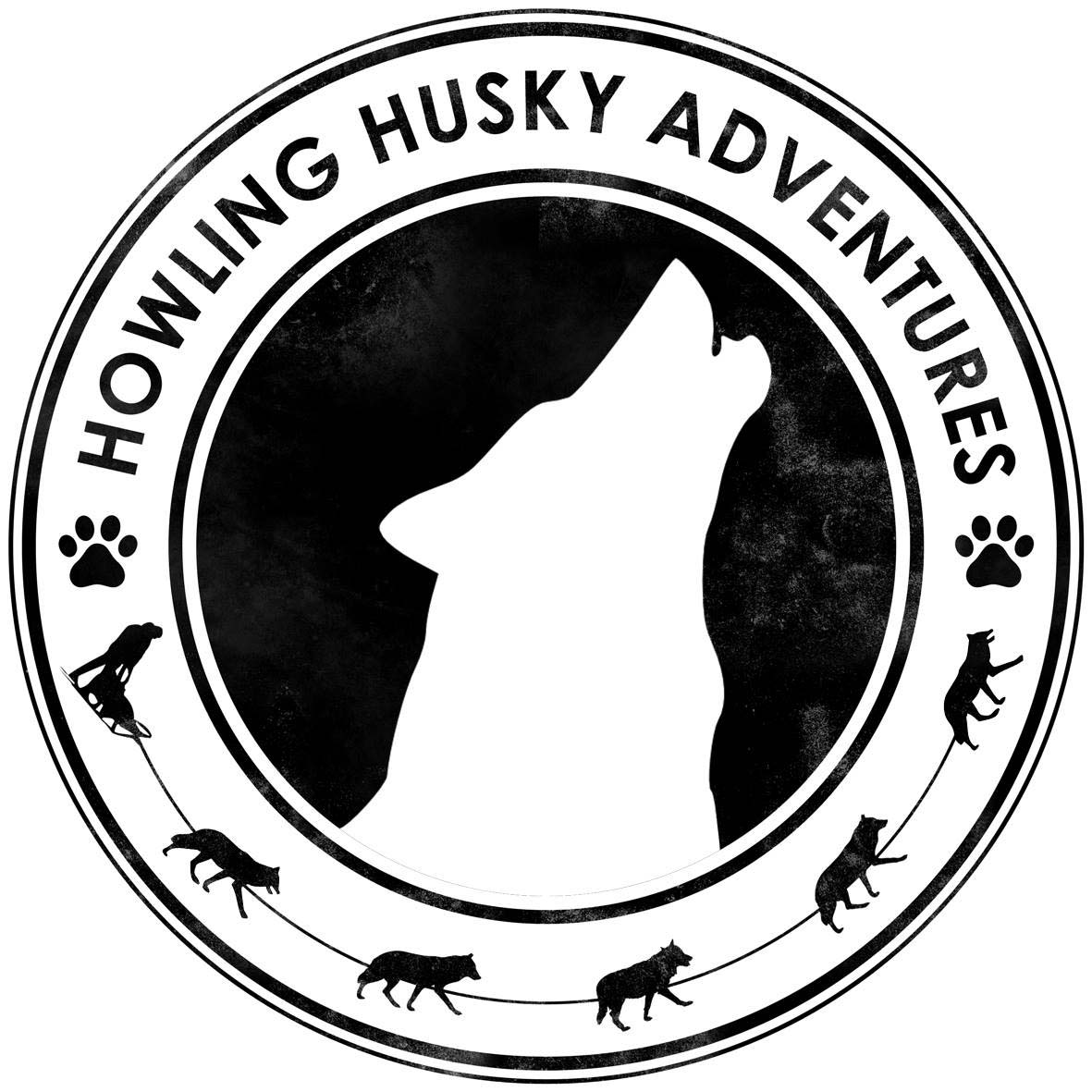 Howling Husky Adventures is a small adventure company based in Moskojärvi between Kiruna and Gällivare.
Useful Links
Winter Summer Cabin About us Contact Cancellation policy
Howling Husky Adventures Skaulo 46 98 204 Skaulo Sweden
Email:  [email protected]
Lies: 0046 72 725 74 66 Cäsar: 0046 76 112 18 14
©2021. Howling Husky Adventures. All Rights Reserved.

Howling Huskies
Day Activities Winter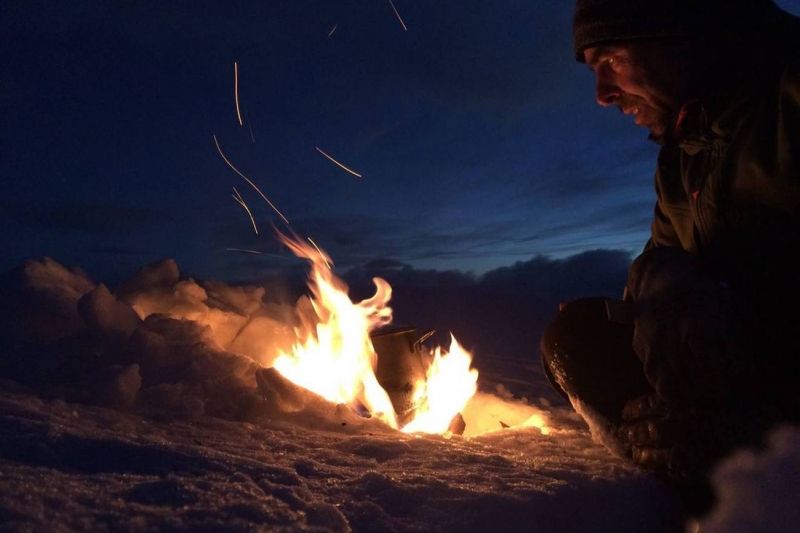 Evening Guided Dog Sledding tour
Imagine standing behind a dog sledge as you ride across a frozen lake bathed in silvery moonlight. All you hear is your own breath and the howling huskies paying tribute to the Moon, as they should.
Share this!
Adult: From 1.900 NOK
Child (6–14): From 1.400 NOK
Check availability and book online now!
Tour Program
This is your chance to join a truly special and exclusive full moon tour. The tour is only available during full moon periods, three days each month.
The tour starts with a visit to the dogyard. After instructions from the guide, you´ll participate in getting the huskies ready for the tour before standing behind your own dog sledge, ready to ride into the magical landscape.
With seasonal changes, the light conditions will varies from the early winter tours in complete darkness, to the spring tours in March.
Early winter tours, we´ll be sledding after sunset and you´ll get an experience of the winter darkness in Norway. This provides great conditions for star gazing and the guide will explain about the different constellations viewable in the sky. With some luck the great Aurora Borealis (northen lights) will present itself.
Later in the season, we´ll be sledding in the twlight and experience the light changes in the sky. We might experience "l´heure bleue" the mystherious blue hour between sunset and darkness, so beautiful in the winter. This time of the day is also the best to witness the "mother of pearl" clouds. A very rare light phenomenon high in the stratosphere.
During the tour we´ll stop on a quiet place and put up an open fire, cook coffee and share some snacks along with good stories.
We can´t guarantee to see the full moon, star gazing or northern lights (it might be hidden behind clouds) but we can promise an evening to remember!
Availability on the tour is limited to a few participants per tour. Check out our online booking calender for available dates and book beforehand to secure the spots for you.
We reccomend
Would you like to spend a night under the stars? Click here for more info.
What's included
Wilderness lunch
Experienced musher and guide
All necessary equipment
Warm overall dress and winter boots available to borrow if needed
What to bring
Don't forget.
As for all winter activities, it´s important to dress appropriately to match the norwegian winter weather conditions. Check out our advices on How to dress
Feel free to bring any extra snacks and refreshments.
Who can join
Very important.
Previous experience not needed for joining this tour. To be able to steer your own sledge, all you need is an average physical condition.
Older children are welcome to join this tour accompanied by an adult. However, the child´s age an disposition to spend the evening outdoors should be taken in consideration before booking this tour.
Pregnant women cannot participate on any dogsledding tour arranged by Beito Husky Tours.
Other popular adventures
Be inspired!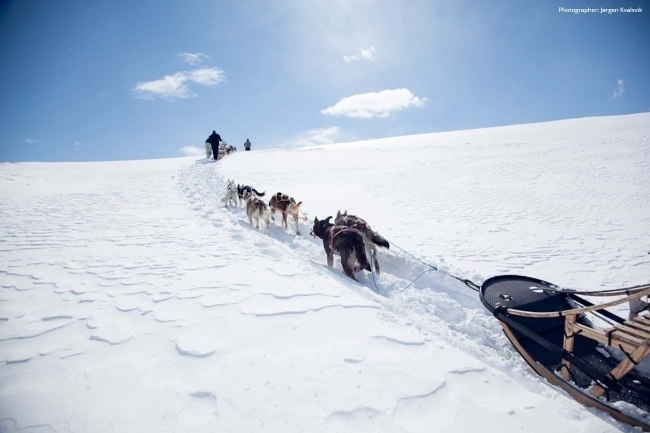 Loke's Day Out -Musher for a day-
Experience being a Musher for a day. Get to know...
Chinook Adventure
Experience dog sledding in one of the best areas...
The Trappers Trail
Snowshoe hiking with a husky and ice fishing on a...

Missing anything?
Contact us with questions, ideas or booking assistance
This site uses cookies to improve user experience. If you continue to use the site, you accept the use of cookies. Check our private policy here