Haram Tours
Review Highlights
" I took my family which included my wife, 2 kids, elderly parents and my aunt for Umrah in April of 2019. " in 11 reviews
" We went from San Francisco and we were taken care really good from Medina all the way to Mecca and Jeddah. " in 6 reviews
" AbdulQadir , went 150% above and beyond to make sure that I was up to date on how to register for the local apps and have the drivers ready to and from Makkah. " in 2 reviews
Location & Hours
Suggest an edit
Los Angeles, CA 91344
Granada Hills
You Might Also Consider
Ambassador Passport And Visa Services
Need a US Passport or Travel Visa Expedited? We can rush your passport or visa in as little as few days. We are registered and delegated by the government and embassies to assist travelers in obtaining their passport or visa on time… read more
in Passport & Visa Services
Express Document Solutions
Andrew A. said "I've had bad experiences with passport renewal in the past. This was the opposite: professional, responsive, and best of all, the passport arrived significantly BEFORE I needed it (and I needed it fast). It wasn't exactly cheap but…" read more
in Passport & Visa Services, Notaries, Translation Services
Ultimate Limousines
Kim C. said "When I realized that my son's family would be trying to get a bus to the Uber area at LAX after 6 hour flight on one of the busiest travel days of the year with all of their bags, their 3 month old, and all of the baby equipment, I…" read more
in Party Bus Rentals, Airport Shuttles, Limos
Amenities and More
Ask the community.
Ask a question
Yelp users haven't asked any questions yet about Haram Tours .
Recommended Reviews
1 star rating Not good
2 star rating Could've been better
3 star rating OK
4 star rating Good
5 star rating Great
Select your rating
Overall rating
Alhamdulillah I have used Haram Tours 3 times now for Ummrah, and they are simply the best mashallah. Affordable, Reliable, always reachable. Mashallah there are always going to be few bumps along the way for any ummrah or hajj experience, but these brothers are always willing to help, and make the experience first class. They have always put me at ease, and allowed me to focus my energy and attention on what matters most: making ibadah and truly living in the moment. May the almighty bless these individuals with the best in this life and the next, ameen Travel Agent: Br. Naveid Travel Coordinator: AbdulQadir
We have used Haram Tours twice now, and Naved Mirza and company are the most patient and diligent travel agents I have ever worked with. I was fortunate enough to take my parents on Umrah, and Haram Tours made the experience easy, memorable, and most importantly all about us. Highly recommend this company mashallah
We would highly recommend Haram tours & Travels for Umrah and ziyarats at Madinah and Makkah. They placed us in the best hotels, very close to Haram, wonderful coordination and a team consisting of professional and easy to work with staff. Prices are reasonable, although we never researched any further after the initial talk with brother Javad. He was efficient and quick! They made sure that we had a comfortable trip, listened to our requirements and arranged good internal travel with cordial cab drivers etc. We highly recommend them and InshaAllah, go with them again for our next Umrah tour.
See all photos from Iftekhar S. for Haram Tours
I would not recommend Haraam Tours to my worst enemies. They do not care about their customers as much as they care about their bank account and how much they could extort from the customer even at the detriment of the customer's comfort and well being. I booked my Umrah trip with these people 2 months ahead of Ramadan. The package price was 5.5K, not negotiable. The salesman, Javeed, was so aggressive, he did not even ask my flight preferences nor did he care about knowing whether I agreed with the cheap itinerary he picked for me to suit his pocket. He wanted the money to be paid right away, that's all he cared about. In addition, he had plenty of time to apply for a Umrah visa, but he did not. He waited until the last minute to get me a tourist visa, which I could have had for myself online. The worst part, there is no follow up with the customer. I had to bug the guy to send me a copy of my flight ticket and the visa on the eve of my departure day. To my surprise, the itinerary was a long and exhausting 34 hours trip with 2 insane layovers, one 8 hour layover in Chicago, the second was 9 hours in Amman, Jordan. When I told Javeed that the itinerary was not fair, he unscrupulously replied that my budget did not allow a better flight and that I needed to give him an extra $800 to get me a better flight. I literally unnecessarily wasted 2 days just between airports. When I arrived in Madina, I was so exhausted, I could not do much in terms of worship. The sightseeing that was included in the package was not worth calling it a sightseeing because the van driver simply pointed to the sights and named them from within the bus while driving by. The bus driver who took us from Madina to Makkah did not care stopping for us to break our fast, we ended up doing it inside the bus, what's more, he threw a tantrum once in Makkah because some kid onboard might have spilt a soft drink on one of the seatbelts ... the guy just went crazy and kept yelling and crying for a while. This is something to sort out with Haraam Tours not the passengers and it was not a big deal because, normally, the bus should be cleaned up after each trip. I found out from other people who also used this agency, they paid less than 5.5K for their package and had a better and more direct flight. Oh! I forgot to say the Jordan Airlines did not have enough food for all their passengers. So, after having waited 8 hours in Chicago, I was hungry, the flight was a little over 11 hours, so I had to wait to get myself some decent food at the Amman airport since I had a layover of 9 hours. I could keep going on and on about Haraam Tours, but I think the picture is clear about how cheap and crappy they and their services are. Never again with these thieves. May they burn in Hell!!!!
Using them since 2009 though we live in Dallas. Excellent service here and in Saudi Arabia. No problem in transportation or accommodation.
I don't write many reviews AT ALL, but their service and their help throughout the entire process was AMAZING to say the least. Even when things became stressful with the airlines and COVID and really out of their hands, they were there to figure everything out on my behalf and smooth some things out with the airlines. The driver services and hotel accommodations were so nice. Going to use them again and again. LOVE!!
Alhamdolilah.This was my first ever trip to Masjid Al-Haram. The agency was quick to give me a seat on Saudia Airlines and book a hotel room for me at a reasonable price. The Travel Coordinator, Br.AbdulQadir, went 150% above and beyond to make sure that I was up to date on how to register for the local apps and have the drivers ready to and from Makkah. He was kind, caring and had excellent response time. He also answered extraneous questions. Only minor point was keeping tabs on the brothers at the main office for my visa/hotel and facilitation contacts.
This is my experience booking the Hajj 2018 Affordable A1 Package! Flight from JFK-DBX-MED = good Staff met us at MED airport and transported us in AC buses = good 1st problem: the bus driver first took us to a run down hotel in Medina. After refusing to leave bus, we were able to get the driver to take us the the correct hotel which is Leader Mona Kereem Hotel. Mona Kareem Hotel (4/5 star) was nice with good buffets and very close to Prophet's Mosque. Transported by AC buses to Mecca. 2nd problem: we were quoted/told that we'd be at Makarem Al Shorofath Hotel (4 Star)-Across from Haram. But they put us at some 1 star hotel (Alayat Ajyad Hotel) which is a 15 min walk to the Haram. The food is horrible (had to pay out of pocket daily to eat out). The staff is horrible. The elevators are horrible. 3rd problem: no Haram Tours staff on site for any help. No Imam/scholar throughout trip so far as was promised. So I've had to rely on books, Google, and each other. 4th problem: Bus transport from Arafah to Muzdalifa didn't come till after 5 hr delay. Bus transport from Muzdalifa back to Mina never came (maybe 1 bus came) so, we all had to walk back to camp (~1hr walk). 5th problem: Package stated that we'd be provided hot/cold drinks 24 hrs availability  at Manasik (Arafah,Mina). This is a lie. We've had to go around and take tea/coffee from other camps and often getting turned away like criminals. Javad Billoo who is the leader of this company is dishonest. Some members of our group took it upon themselves to file a formal complaint with the Ministry of Hajj and Umrah here in Mecca. The Ministry held him and ordered he pay each traveler back 4,000 Saudi Riyals ($1100 USD) for his trickery regarding the poor Mecca hotel fiasco. So sad when all we wanted was an honest company to perform the most important trip of our lives. Long story......don't use this company. Had we not used our power as US Citizens to demand justice through the Ministry, we would have been cheated. Having said all that, Alhamdulillah I'm still happy that I made this journey. I know this is not a tourist trip and I have been solely focused on using my time here in the Holy Land to better myself and gain Allah's many rewards and mercy. I just wish this company was honest. In the end, I'm content and will not let this deception ruin my intention and outcome of Hajj. It's supposed to not be easy. I just wanted to make others aware of this company and give them my 1st hand experience. If the reasons for this mix up turns out to be something out of the control of Haram Tours, then I will most definitely come back and update this review. I don't want to cause anyone any harm. Just the truth and facts.
Cramped and not clean!
Please do not buy any package for Haram Tours and travels as they are just fraud. I am saying this based on my recent personal experience. My mother bought the Umrah package from Mr. Javeed and she told him many many times that she was going there for the first time and would need help. Mr. Javeed assured her that she will be assisted and guided throughout her trip. Upon asking about groups he said that their groups go every day. As she was traveling for the first time to a totally new country, she purchased the package at whatever price he offered her, zero negotiation. However, she did not realize that she was being played until she got to Saudi Arabia. She made a phone call from San Francisco international airport and asked the company, Haram and Haram tour about her group or group leader. She was told that she will be joining the group at Jeddah airport. When she got to Jeddah airport she did not find any group, instead only a driver who was not aware of where to take us. Before leaving the US Mr. Javeed assured us that the driver will take us to buy the required dress for Umrah (Ahram) for me. But the driver refused to take us as he was not instructed to do this. He asked us to pay out of our packet a big amount. At that time we did not have any cell phone service and there was no way to contact either the family back home or Mr. Javeed.  It took us an extra three hours to get the matter settled down. (thanks to the driver who gave us his phone to use). The driver took us to a place (Meeqat) which was around two hours away from Jeddah airport. While Mr. Javeed told my mother that it would only take fifteen minutes to buy the dress. This was another lie. We also needed and required to have local numbers. Mr. Javeed told us that we can get the local sims from Jeddah airport and it will take only five minutes and around 20 to 30 Saudi Riyal. There was a long line at the airport which could have taken us at least two hours and around 180 to 230 Saudi Riyal. The driver asked Mr. Qadir about the local sim and he said we did not need it. Mr. Qadir misguided the driver but the driver knew that we could not perform rituals without the specified apps which can only be used under local numbers. Thanks to the driver who took us to a local agency which took one hour and charged us 100 SR for each local sim. I still do not understand why Mr. Qadir did not want us to have local numbers, even though we were required by Saudi new rules. After very long and tiring and continuous travel, we reached the hotel around 10:25 am and found out there was no reservation under our name. We were so exhausted as we had been traveling for the last 24 hours. The hotel management asked us to wait in the hallway. We sat there, hungry, tired and depressed. I felt sorry for my children who were suffering through all that. Despite paying a lot of money we still did not get any comfort from anywhere. We again connected Mr. Javeed and told him the situation. Finally after almost two hours the hotel management got the reservation information and it was not under any of our names, instead someone else ( ). But it was only for two adults, while my mother paid for three adults. The hotel management did not get any third reservation at all and offered us an extra mattress. We were so tired so we decided to take the room and get some rest. My mother again contacted Mr. Javeed and then he fixed the problem after many hours. By the time the day was almost gone and we could not perform our Umrah as we planned. I am still wondering why the reservation was not under my name while I paid a lot of money and why Mr. Javeed did not give us correct information. One more thing I would like to share is about my luggage. We did not find our luggage at arrival. We made a complaint to airline and notify both, Mr. Abdul Qadir, (who claimed as a coordinator) about this. Both of them kept lying continuously and said that they were sending a person every day to check our luggage. They said that the luggage was completely lost and no one knows where it had gone. They also claimed that their guys connected the airport baggage people but there was no sign of our luggage. The worst thing was we did not have any clothes to wear at all as all the bags were missing. Mr. Abdul Qadir advised me to buy new clothes, we did so as we did not have any other options. This was a very frustrating and disturbing situation. We could not perform Umrah at arrival due to this. Finally someone advised my mother to go to Jeddah airport to check out the status of our bags. She called Mr. Abdul Qadir arranged a ride from Makkah to Jeddah but he said he can't do it unless we pay out of pocket. Mr. Javeed told my mother that there was no point to go to Jeddah airport as the luggage was not there. My mother arranged a taxi by herself and went to Jeddah airport. Where she met Mr. Muhammad Muaz, (Qatar airline emply baggage claim department) who told her that the luggage was there for last four
The whole process from the beginning to the end was great no problem at all except there was small issue from Mecca to Medina travel drivers were changed several time prior to the driving from Mecca to Medina and the tour to the Holly places in Medina was so so because driver Nabeel was in hurry due to his miscommunication with other party but overall the Trip was Great
Very nice people, highly recommended, on time pick up and very friendly drivers. It's was a beautiful experience to be there and it's was nice to have a drivers to make it better.
66 other reviews that are not currently recommended
Riry P. said "I came here about a month ago - clearly curious by all the hype. Luggage is luggage right? I came on a Friday. The store had 1-2 customers. The sales people who weren't servicing anyone were just sitting around by the cash wrap…" read more
in Travel Services, Airlines, Luggage
LA Vip Car Service
Jillian R. said "Needed transportation from LAX to Anaheim for 5 of us. Did not want to deal with LAX's new system for Uber/Lyft so I decided to book a private car. Best decision I made the entire trip. When our plane landed, we were immediately…" read more
in Town Car Service, Airport Shuttles
People Also Viewed
Ranias Travel
Amiri Travel
Aashian Travel
Senator Travel
Ana La Travel
Kosmos Travel
L & B Travel
Tarzana Tours & Travel
ScheckTrek Travel
Glamour Vacation
Best of Los Angeles
Things to do in Los Angeles
Other Travel Services Nearby
Find more Travel Services near Haram Tours
Browse Nearby
Transportation
Tour Agencies Near Me
Related Cost Guides
Town Car Service
Umrah Packages
Best Places To Visit!
Hunza Valley
Naran Kaghan
Book Tour Now
Travel & tour.
Discovery Islands
News & Articles
Reset password.
Al Haram Travelers
Travel & Tours
Umrah & Ziyaraat
Search for a trip, destination, book a trip now.
We offer the most exclusive Zayarat Tour Packages 2023 with all the services one can ask for. From Car booking to excellent commutes, comfy accommodations, and tour guides to all your favorite places in Makkah and Madina. Select a perfect Zayarat tour plan with the exceptional services you ever wished for at the most reasonable price to explore and visit the beautiful, historical and blessed areas of Saudia Arabia.
Ziyarat & Places Activities
Masjid Al-Haram
Cave of Hira
Al-Masjid an-Nabawi
Masjid Jinn
Jabal-Ar-Rahmah
Why book with us, tripadvisor multiple award winning company.
We've received Certificate of Excellence award from TripAdvisor, the world's largest travel website.
100% Customizable
Tell us about your trip requirement. We'll work together to customize your trip to meet your exact requirement so that you have a memorable trip.
Local Experts. Middle-man Free Pricing
We're a local travel agency. When you book with us, you get best possible price, which is middle-man free.
No Hidden Charges
We don't add hidden extras cost. All trips include travel permit, lodging and fooding. There are no surprises with hidden costs.
Best Tour and Ziyarat Packages
Stats Counter
Number of customers, number of trips, trips types, luxury travels, book our cabs.
Umrah, Hajj, Ziyarat & Tours
Latest Articles
Show your latest blog posts here. You can modify this section from Appearance > Customize > Home Page Settings > Blog Section.
Hello world!
Welcome to WordPress. This is your first post. Edit or delete it, then start writing!
A Guide to Rocky Mountain vacations
The term mountaineering describes the sport of mountain climbing. While some scholars identify mountaineering-related activities as climbing (rock and ice) and trekking up mountains,others are also adding backpacking, hiking, skiing, via ferrata and wilderness activities,and still others state that mountaineering activities also include indoor climbing …
City sightseeing Tours of World
Travel dates back to antiquity where wealthy Greeks and Romans would travel for leisure to their summer homes and villas in cities such as Pompeii and Baiae. Many fashion blogs could also be categorized as shopping blogs, similar to the content of fashion magazines. Some …

Call Now: 888-608-1057

WhatsApp: 07723899648

Hajj Packages

We create these packages by utilizing 10 years of experience, sophisticated ticketing algorithms, affiliation with hand-picked hotels & transportation providers, and authorization with Ministry of Hajj & Umrah.
Fill & Find Suitable Deals at One Click
I'd like to receive phone call about services.
I'd like to receive ours emails about Hajj & Umrah
AlHaram Travel – The Most Trusted Hajj & Umrah Agency in USA

We at AlHaram Travel offer a wide range of Hajj Packages & deals including 125+ all-inclusive Hajj Packages, 220+ reasonably priced Hajj Packages, 315+ affordable Hajj Packages, 400+ cheapest Hajj Packages and many more.
Our dedicated team of IATA certified travel advisors are specially trained, utilize past experiences, make notes of customers' feedbacks, and design these Hajj Packages included with all the required facilities.
5 Star Packages

5 Days Non Shifting Hajj Packages 2024
Makkah Hotel: (3 Nights)
Madinah Hotel: (2 Nights)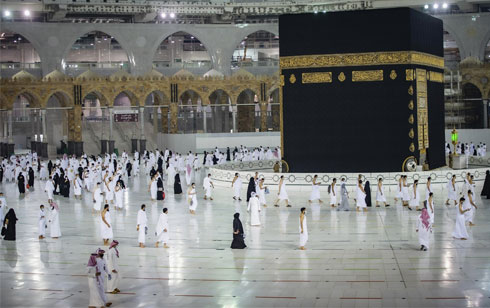 7 Days Non Shifting Hajj Packages 2024
Makkah Hotel: (4 Nights)
Madinah Hotel: (3 Nights)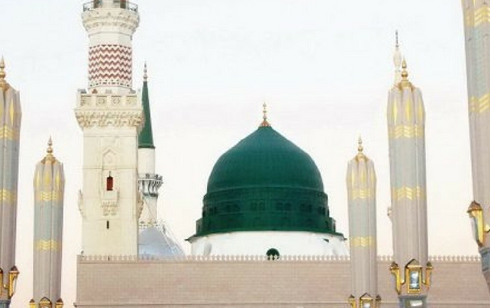 10 Days Non Shifting Hajj Packages 2024
Makkah Hotel: (5 Nights)
Madinah Hotel: (5 Nights)
4 Star Packages
5 days shifting hajj packages 2024.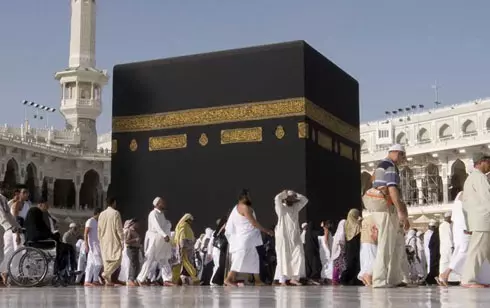 7 Days Shifting Hajj Packages 2024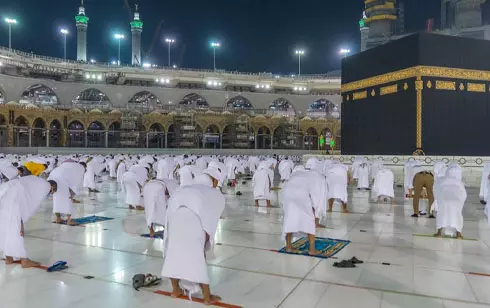 10 Days Shifting Hajj Packages 2024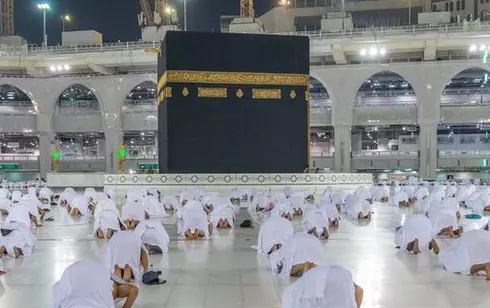 3 Star Packages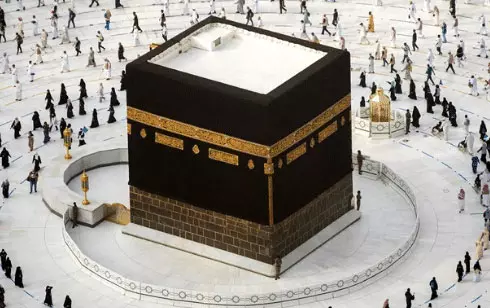 10 Day Economy Hajj Packages 2024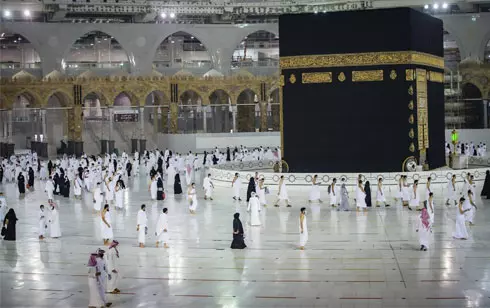 7 Day Economy Hajj Packages 2024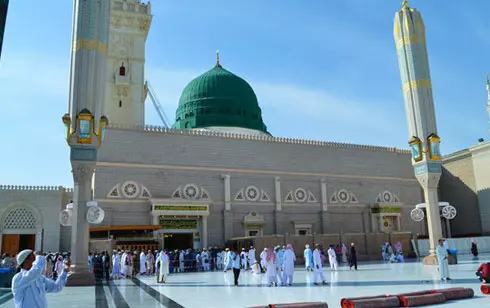 5 Day Economy Hajj Packages 2024
Alharam travel – a trustworthy pilgrimage travel agency.

Thinking why we are always the first choice of USA pilgrims to Book Hajj Packages? Take a look below:
Associated with ICAO registered airlines, we compare & reserve the best yet cheapest direct & indirect flights from any airport in USA to KSA.

Partnered with 750+ 3-star, 4-star to 5-star hotels around Haram, we arrange any hotel at any date & month of the year at prescribed budgets.

Collaborated with transportation service providers in KSA, we organize on-time transportation from airport to Holy cities including Ziyarats.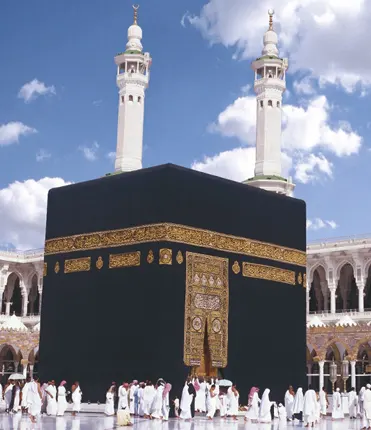 Our IATA-certified mavens discern pilgrims' traveling needs & help them find the most suited airport to fly from, flights, hotels, & stopovers.
Plan Umrah in advance or on a whim, we offer all from pre-bookings to last-minute deals, thanks to our allied hotels & airlines.

From shifting to non-shifting Hajj deals, 14-days to 21 days Hajj offers, & cheap to business-class Hajj packages, we provide all!
Sign-Up and Discover Latest Offers
New deals arrive every month. Subscribe now and get them right in your inbox.
Customize Your Own Hajj Packages


Get specially designed, most satisfactory, cheapest, all-inclusive, luxury and economy Hajj packages from USA
Whether you want to get cheapest Hajj packages, searching for luxury Hajj packages or want to avail all-inclusive hajj packages including flights, hotels, other facilities for hassle-freely performing Manasek-e-Hajj, then AlHaram Travel should be your first choice. Being the leader of Islamic tourism Industry for 10 years and after serving 30000+ Hajjis only from USA, AlHaram Travel offers best Hajj package deals with reasonable prices to our valued customers. We offer a wide range of deals & bundles for Hajj including 350+ all-inclusive Hajj Packages, 225+ shifting Hajj packages, 400+ Non-Shifting Hajj packages, 505+ cheapest Hajj packages and many more. We are affiliated 750+ handpicked hotels in Makkah & Madinah, partnered with 120+ transportation providers, and in alliance with 100 world class airlines, that help us to provide you world-class accommodation, premium flights and luxurious transportation for Hajj. Apart from offering well-catered & carefully designed Hajj Packages, we utilize our past experience, skills of our experts and explore all needs of pilgrims, that make us expert in designing such Hajj packages and deals that fit various budgets from low to high, schedules from 14 to 30 days and individual requirements. So, plan your Hajj pilgrimage with AlHaram Travel and get special offers and deals at most affordable prices.
AlHaram Travel is one of the leading Hajj service providers that has become the first priority of USA Muslim brothers and sisters because of our huge range of carefully designed Hajj packages and deals. Our dedicated team of IATA certified travel advisors are specially trained, utilize past experiences, make notes of customers' feedbacks, understand their concerns, & design such a huge collection of exclusive Hajj package deals included with all the required facilities. From cheapest Hajj packages including affordable flight & budget friendly hotels to 14 day Hajj packages for 2 persons, family Hajj packages including VIP camps in Mina to 5 star Hajj packages with upgraded transportation buses, we have all the packages and deals for Hajj available from which you can choose one as per your requirements.
Book Carefully Designed All-Inclusive Hajj Packages with AlHaram Travel From New York, New Jersey, Texas, California, Georgia and Florida
We at AlHaram Travel offer a vast variety of specially crafted all-inclusive Hajj packages ranging from low-priced Hajj deals with cheap desired facilities to deluxe Hajj packages with luxury assuring hotels, flights & transport options. We offer a wide range of flights for Hajj from world class airlines, hotel reservations and multiple travel services. We are an ARC certified Hajj travel agency authorized with Ministry of Hajj KSA to ensure quick and timely visa processing, affiliated with all top 100+ airlines with 1000+ flights of economical to business-class that fly towards Jeddah & Madinah from your respective cities all over USA, collaborated with top 750+ hotels from cheap to luxury ones in both Makkah & Madinah and partnered with the leading ground transport service providers for arranging standard to comfort assuring vehicles to design these Hajj packages with your desired facilities. We in-house 150+ IATA-certified Hajj booking experts who have years of experience in the field, utilize their knowledge, training & experience, consider your travelling requirements, keep your budget limit in mind, reserve the direct or indirect flight tickets at cheap & affordable prices, find best hotels near Haram with all the desired facilities, arrange luxury transport, handle all administrative & managerial tasks, arrange VIP camps in Mina along with Qurbani and ensure fast processing of visa to design these all-inclusive Hajj packages.
Get Considerably Compiled Hajj Packages & deals for families to Travel with children and parents Without Any Hassle
At AlHaram Travel, we facilitate the families of USA Muslims in performing Hajj without hassles & worldly worries by offering a variety of family Hajj deals. Our family Hajj specialists have designed these family Hajj packages starting from economical family Hajj packages, luxury 5-star family Hajj deals and Hajj offers for families with 2 adults and one child to all-inclusive family Hajj packages for 7 to 10 persons that facilitate all in performing Hajj. Our well-experienced travel agents have applied their 20+ years of expertise & knowledge of serving 15k+ Muslim families to include all necessary amenities suited for the infants, children, adults & disabled pilgrims & consider the age groups of all family members to arrange every facility in these Hajj packages. Additionally, our Hajj specialists utilize our affiliation with 100+ airlines to include the best flights tickets in top airlines that charge nominal for infants & children, take advantage of our association with 750+ top hotels to make luxurious accommodation in near-to-Haram hotels with all amenities for family members & use our direct contacts with top transport service providers to arrange comfortable SUVs for inter-city traveling of families while designing these family Hajj packages.
Experience Spiritual Benefits of Hajj with Near & Dear Ones by Booking Hajj Packages Particularly Created for groups by AlHaram Travel
AlHaram Travel offers a huge variety of well-catered Hajj packages for groups ranging from 3-star shifting Hajj packages for low budget groups, affordable 4-star Hajj deals for groups that want to enjoy blend of affordability with luxury to 5 star non-shifting Hajj packages for groups to provide them ultimate comfort & worry-free traveling. By serving 30,000+ Hajjis out of which 10% consisted of groups of 4 people or more, our IATA certified group Hajj experts regularly study the feedback of all group members after their return & combine this knowledge with their expertise to design these group Hajj packages that facilitate each member of group. From reservation of tickets in same flights to booking of accommodation on quad-sharing basis in same near Haram hotels or in Aziziya & arrangement of special upgraded buses for transportation, our agents utilize extensive affiliations with 100+ top airlines, networks with 750+ best hotels and contacts with popular transportation providers to arrange all facilities in these group Hajj packages. Not only that, our Hajj guides are also available with you to guide you to at every step of performing Hajj and help you get the complete joy of this Holy Pilgrimage.
Relish a Spiritually Gaining Time with Your Better Half Through Our Specially Designed Hajj Packages for couples
AlHaram Travel offers plenty of specifically crafted Hajj packages for couples that include luxury 5-star couple Hajj packages, affordable 4-star couple Hajj deals, 7 days Hajj packages for couples & 14 days Hajj packages for couples. These packages have been devised with extreme caution by our expert Hajj agents who take extra measures for couples. Our proficient agents utilize direct connections with 100+ airlines to find & reserve business-class flights from nearest airport, search luxurious accommodation with all facilities and Haram-view window from our 750+ partnered hotels and go one step ahead to pre-include luxury transport for comfortable Ziyarat or traveling between Makkah & Madinah when designing these Hajj packages for couples. Our Hajj booking specialists also understand the traveling needs of couples, help them plan a perfect Hajj getaway that matches their budget & book these couple Hajj packages that meet their desired level of comfort.
Experience A Hassle-Free Hajj Journey by Booking Our Adroitly Arranged Hajj Packages for Senior Citizens
Get cautiously designed senior citizen Hajj packages offered by AlHaram Travel ranging from all-inclusive Hajj packages with special facilities for disabled pilgrims to luxury Hajj deals with non-shifting hotels to resolve every disabled or senior Muslims' problems. Our experts devise these senior citizen Hajj packages with special cautions, take extra care to include flights of airlines that offer extreme comfort & book rooms of such hotels that situated next to Haram and there is no difficulty of extra travelling because all these packages are non-shifting. Our specialized Hajj advisors who are expert in transport facility utilize their direct contacts with top transport services providers in KSA to arrange spacious SUVs or buses for hassle-free movement of disabled pilgrims or senior citizens when creating these Hajj packages for senior citizens. Not only that, our capable Hajj specialists listen to your requirements & resolve any problem that might be preventing your from going for Hajj & book these senior citizen Hajj packages that include all required facilities.
Book Specifically Crafted Ladies-Only Hajj Packages to Avail All Facilities While Traveling for Hajj as an alone female or a group of ladies
The knowledgeable female Hajj advisors of AlHaram Travel understand Muslim sisters' concerns about travelling alone for Hajj and have devised a huge collection of 20+ ladies-only Hajj packages that facilitate women over age of 45 years to perform Hajj without any troubles. This range include economical 3-star shifting Hajj packages for ladies only, affordable Hajj deals for women, luxurious 5 star Non-shifting Hajj deals for women, cheapest ladies-only Hajj deals to group Hajj offers for women. They take extra measures while crafting these ladies-only Hajj packages, talk directly to our returning female pilgrims to inquire & solve the issues faced by them, conduct deep research & find solutions to troubles faced by Muslim women during Hajj pilgrimage. Moreover, our flight specialists find comfortable flights to include in these packages from your nearest airports by looking from 100+ affiliated airlines & 1000+ flights for reservation or arrange direct or connecting flights to Jeddah. Our hotel booking experts find the best accommodation from 750+ affiliated hotels to book female-only quad-sharing accommodation in close proximity to ladies-only gate of Haram while designing these ladies-only Hajj packages. Our Hajj advisors also listen to your requirements, bear your budget in mind & hear about your desired level of comfort to create these best ladies-only Hajj packages that meet all your set standards and traveling expectations.
Book Well-Catered and Reasonably Priced Cheapest Hajj Packages with AlHaram Travel from Illinois, Virginia, Michigan, Delaware, Pennsylvania, and Maryland
AlHaram Travel knows that everyone is not capable of purchasing such Hajj Packages that have all the luxury amenities and high-class facilities. That's why, we put constant efforts to provide our customers the most budget friendly, satisfactory and unique Hajj deals. Our well-trained agents compare hundreds of flights to find the cheapest one, utilize our affiliation with 750+ hotels to avail the promotional discounts on room rents, use advanced systematic approaches & arrange ground transportation at extremely affordable prices to design a huge range of cheapest Hajj packages ranging from 3 star cheapest Hajj packages to 5 star cheapest Hajj deals for our customers. You can choose such cheapest Hajj packages from available range that have all the necessary amenities included in it but its cost is as low as it will not become a burden on pockets. Confused about what type of package you should choose? Get help from our dedicated customer care representatives that assist you in making selection by considering your budgets, required amenities and details of passengers.
Avail Our Affordable and Reasonably Priced 5 Star Non-shifting Hajj deals and Perform Hajj With Extra Bit of Comfort, Luxury & Lavishness:
AlHaram Travel offers you an extensive range of marvelously designed 5 star Non-Shifting Hajj Packages with all the luxury facilities included in them. Our experienced tour organizers utilize their massive contacts with 5 star hotels in both holy cities and include such accommodation in these packages that have spacious rooms, extraordinary room services, gymnasiums, family halls, Free Wi Fi facility and best of all these hotels are situated just few steps away from Haram. We ensure that your stay remained hassle-free in these hotels during whole Hajj pilgrimage and you don't have to shift your luggage from hotel to hotel or place to place in order to save your budget. We also use our advanced real-time ticketing systems to include such flights in these Hajj deals that have comfortable cabin seats and matchless services. Fast Visa processing, Qurbani, VIP camp in Mina, Guide Islamic Scholars, Webinars, and transportation services in upgraded buses are also included in these 5-star Hajj packages. All of these packages provide access to hotel rooms during Manasek and a sofa bed at the Mina Camp – both options are included for your comfort"
Book Marvelously designed 5-Star Shifting Hajj Packages with AlHaram Travel to Reap the Benefits of a Comfortable Hajj Trip at Affordable Prices
We at AlHaram Travel dedicatedly work to ensure that every customer feel comfortable during Hajj journey without paying too much prices. For that purpose, we have designed a massive variety of 5 star Shifting Hajj packages ranging from 14 days luxury Hajj deals with stay in apartments of Aziziya, 21 days 5 star Hajj packages and 21 days all-inclusive Shifting Hajj packages with competitive prices. We let you choose such package from this available range that is affordable and have luxury amenities at same time. We arrange your stay in such Aziziya apartments that are not a little bit less than 5 star hotels so you remain comfortable during Holy journey. After your stay is completed in Aziziya, you will be shifted to a 5 star hotel in Makkah where everything is on extreme level of comfort that help you overcome your travelling fatigue. We also include top class flights and luxurious transportation in these 5 star shifting Hajj packages to ensure comfort and hassle-free air & ground transportation for you.
AlHaram Travel offers Exclusive Deals for Economy 3 star shifting Hajj packages from USA
We offer you a huge range of specially designed 3 star Shifting Hajj Packages that are an economical option to perform Hajj with necessary facilities. Whether you are planning to go solo or travelling with family or group to perform Hajj, we have got you covered through this huge range of 3 star Shifting Hajj Packages that include 3 star shifting Hajj deals for lone goers, 3 star shifting Hajj packages for families and 3-star shifting Hajj offers for groups. You can pick any package from this range as per your required amenities & budget and also get help of our supportive CSRs in making selections. Our experienced tour operators design these packages with help of our alliance with apartments in Aziziya and make sure to arrange flights and transportations at low prices to keep the cost of these packages reasonable for everyone. Rest assured that offering 3star shifting Hajj packages at economical prices doesn't mean that they have nothing but low-class apartment rooms, flights of low-rated airlines and uncomfortable transportation. AlHaram Travel is a leading Hajj service provider in USA from a decade and we always use customer centric approach to design all of our Hajj Packages. These 3 star shifting Hajj packages are designed with such Aziziya apartments that have comfortable rooms at low prices. Economy flights of top-rated airlines are included in these packages. We also ensure that these Hajj packages include such transportation between cities that is comfortable enough to save pilgrims from fatigue.
Avail Last-Minute Hajj Deals from AlHaram Travel to Never Let Any Religious Opportunity Get By
Book carefully crafted last-minute Hajj deals with AlHaram Travel to perform Hajj on a whim. We are authorized with Saudi Ministry of Hajj & Hajj that enables us to do quick visa processing and ensure approval even on urgent basis. Our association with top class hotels in KSA enables us to squeeze out a comfortable room of your liking and last but not the least, our alliance with the best airline companies allows us to compare & find the affordable flights to include in these last-minute Hajj packages that fly to Saudi Arabia right from your respective cities in USA.
Contact AlHaram Travel and Avail Special Offers and Deals at Cheapest Prices:
We at AlHaram Travel love our customers and strive hard to solve their every travel related need. We craft packages to fit the various budget and schedules. We offer our customers a huge range of discounted Hajj packages including cheapest 3-star Hajj deals, all-inclusive 5 star shifting Hajj packages and luxury 5-star non-shifting Hajj packages that are all specially designed by our experienced travel consultants and have all the facilities like flights, visa, hotel, transportation and Ziyarats included in them. Be it for the lone-goers or first timers, we ensure highest comfort for all valued customers by offering large variety of budget-friendly deals. We can cater for any customizable family and group packages, starting from economy Hajj packages for 2 persons, 3 persons' Family Hajj deals including 2 adults and a child or up to 7, 10, 15, 20, 25 and 50 persons group Hajj packages are also available. So, what are you waiting for? Pick your phone now and dial 888-608-1057 to consult with our experienced travel agents to book your Hajj packages or you can send your queries at [email protected].
Real Reviews by Real Customers
We are an accomplished Travel Agency that has sent 55000+ pilgrims from USA to Allah's abode on Earth. Discover below what customers have to say about our Hajj Umrah packages: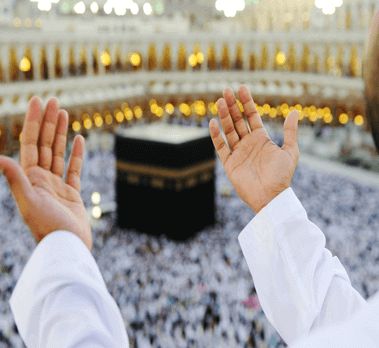 I was a lone goer and it was my first time to perform Umrah, that's why I was really confused and nervous about what to do and how to do. I was concerned about how I would travel from Jeddah airport to Makkah, how I will find my hotel in both holy cities, or will I receive guidance during Ziyarat. But to my surprise, all my worries immediately vanished when a representative of AlHaram Travel was at the airport to meet and assist me in my holy journey ahead. He greeted me with open arms, dropped me right in front of my hotel in Makkah and took me to do Ziyarat in both Makkah and Madinah. Other than that, whenever I required assistance in any other on-trip circumstances, the travel agents of AlHaram were friendly and always stood by my side to guide me at every step.
I subscribed to their newsletter, next day I got an e-mail that included last-minute offers, seasonal specials, exclusive perks & discounted Umrah deals. Fortunately, in the very next mail, I received an irresistible offer that had a flight departing from my nearest airport, perfect for my strict budget limit, included hotel I had my eyes on, and even ground transportation was of my standards. I booked it without a second thought as me and my mother were looking to travel and this deal helped us fulfil our desire to perform Umrah. Great prices and excellent service.
I've used AlHaram Travel in the past and found their services to be reliable and professional. They saved me as I was having a lot of financial crisis and could not pay lump sum amount. They resolved my worries by suggesting me to pay amount in equal installments and offer me an easy to follow installment plan that did not prove to be a burden on my pocket and helped me fulfil my hearty desire to perform Umrah. They didn't even charge me a single penny above the original package price.
Last month, my family event got cancelled at very last moment, so we planned to go for Umrah but knew that it was very late and booking Umrah trip in last moments was very difficult. But my colleague suggested me to contact AlHaram Travel and I was really impressed with their exceptional services. Their team was dedicated to cater my needs even at such short notice and brought a perfect last minute deal that has everything included I required for me and my family during an Umrah journey. Thank you for such an outstanding service.
Traveled with AlHaram Travel in three different months and diverse requirements. And I am delighted to say that their services were stellar & professional every time. They always have plenty of packages pre designed for every month and after listening my needs, they provided me the best package that had all the things I preferred to receive and perform Umrah with a peaceful mind.
Super impressed by the customer service I received from the team of AlHaram Travel and its team. They went an extra mile to understand my travel requirements and suggested me the nearest airport to fly from, assisted me to find hotel that had all amenities I needed to make my Umrah journey comfortable, provided on-trip support and arranged inter-city transport for hassle-free traveling. Really thankful for their cooperation at every step.
Have Any Queries?
Below you'll find answers to some common questions revolving around our Hajj Umrah Packages, services, quality standards & pricing policies. Every human psyche is different though, so don't hesitate to reach out to us and get answers regarding anything else you might be wondering.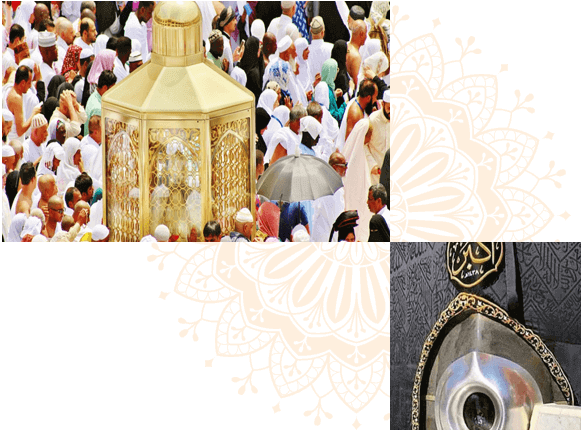 Yes, you can. Approved by Saudi Ministry of Hajj & Umrah and offering ARC protected Hajj packages for groups. Whether you are travelling with colleagues, friends, or family, we offer range of shifting and non-shifting group deals for Hajj pilgrimage. You can freely select from budget to luxury assuring Hajj deals to better soothe your pilgrimage needs.
Yes! We offer installment facility for Hajj deals to USA Muslims who wish to perform the holy obligations of Hajj with great peace of mind whilst disregarding worries of paying in bulk amounts. Consult with our experienced travel advisors to get assistance and book your desired Hajj deals in equal weekly & monthly installments.
Absolutely yes! As an ARC certified and award-winning Hajj agency in USA, we offer a huge range of carefully designed Hajj package deals for families starting from budget-friendly shifting Hajj deals to non-shifting Hajj packages with 5-star amenities. Our Hajj specialists have served thousands of families from USA that's why they are familiar with the most necessary amenities required by families, thus include the best facilities in your family Hajj packages for a worry-free Hajj journey with family.
Most definitely the mina camps you will be staying in are VIP ones that are specially specified for USA pilgrims. Moreover, your camp will be air conditioned where you will not have to bear any heat or feel agitated.
Yes! Each Hajj package you book with us includes complete visa processing without any excessive charges or hidden costs.
Yes, qurbani is included in the Hajj packages that you book with us. Because everyone knows, Hajj is incomplete without qurbani and nobody wants that to happen after everything a person has gone through during the whole greater pilgrimage. That's why we ensure your pilgrimage and all its rituals for qurbani are carried out without any doubt or delay on your behalf on 10th of Dhu al-Hijjah.
No, to keep the prices of Hajj packages low & affordable, we do not include ground transport for Ziyarat and inter-city traveling in them. But no need to worry as we can arrange it for you before & after hajj days and include it in your Hajj packages on special request. Whether you need comfortable Sedan for couples, luxury SUV for family, or spacious buses for whole a group of friends & colleagues, we use our partnership with the best transportation service providers in KSA to arrange a comfy ride for you as per your requirements.
With the help of our experienced agents of ticket reservation department, & up-to-date real time ticketing system, we offer you Hajj packages with cheapest flights of top-rated airlines departing from airport of your respective cities no matter where you live in USA.
We offer all types of well-catered & expertly arranged Hajj packages including economical Hajj packages, business-class Hajj packages, shifting Hajj deals to non-shifting Hajj offers. Our IATA certified travel advisors use their extensive industry knowledge & expertise to pre-design special Hajj packages to facilitate our customers and perfectly cater their need of performing Hajj pilgrimage. No matter what your requirements maybe, we are sure to have a suitable Hajj package to cater your pilgrimage needs.
WE PROUDLY COOPERATE WITH

Certified & Licensed by the Ministry of Hajj for Over 25 Years
C all us: 347-575-7971 212-523-0314
MARAM TOURS & TRA VEL
Maram Tours & Travel Inc. was founded in 1999 as one of the first travel agencies to offer hajj and umrah tours with the main focus of creating affordable packages for the youth and elderly. Fast forward 20 years later, we have been exponentially updating, as well as upgrading our hajj & umrah packages annually with well designed packages to serve nationwide pilgrims' budget & comfort. We are certified by the Saudi Ministry of Hajj, the ARC, & have our own patented IATA. We sell airline tickets to any destination in the world at competitive pricing. We also provide a wide array of visa processing to most countries around the world. Please take a moment of your time to check out our many other services.
CHECK OUT LAST YEAR'S HAJJ TESTIMONIES!
MARAM 2023 END OF YEAR UMRAH
Hajj Testimonial. Maram Travel
Maram Travel, Hajj 2018 Testimonial
Maram Travel. Hajj Testimonial 2018
TESTIMONY 1
HAJJ 2018 Makkah Econ Testimony. Maram Tours & Travel
OUR SERVICES
We have been arranging Hajj tours for over 20 years. Check out our 2023 packages
Umrah 1445H
Customized, as well as, group Umrah packages available throughout the year
Airline Tickets
We Book Airline Tickets ANYWHERE in the world using ALL airline
Citizenship Application
Thinking of applying for citizenship? Call us for a free 1 on 1 consultation
ENJAZ SAUDI VISA SERVICES
Notary public.
In person, express notary public for 1 flat rate per page
OUR PARTNER AIRLINES
To play, press and hold the enter key. To stop, release the enter key.
Over 9000 Cities and Destinagtions with Hundreds of Airlines to Take You There!
HAJJ PACKAGES 2024
We are proud to announce our official 2023-24 hajj packages. Packages carefully crafted to accommodate your budget, comfort, and time
UMRAH PACKAGES 2023-24
We are proud to announce our official 2023-24 umrah packages, carefully crafted to accommodate your budget, comfort, and time
Whatsapp: +34 933 88 74 50
Best Halal Trip
Your cart is empty
Travel Agencies
Muslim Friendly Tours
Halal Tours
Activities & Attractions
Chefchaouen
Switzerland
Filter Price
Tour categories, attractions, halal-friendly tours we think you would enjoy.
3 Days Desert Tour From Marrakech to Merzouga Dunes
Great Escape of Italy Halal Tour – Cinque Terre
Unforgettable Swiss Halal Tour: 7-Day Itinerary Muslim Group Tour
Islamic Spain Heritage Tour – Private Trip
Montserrat Mountain & Sitges Coast Tour
Morocco Grand Tour 8 Days
Andalousia Halal Tour – Muslim Group Tour
Spain Morocco Halal Tour 9 Days
Discover Andalusian Splendor: Spain, Morocco & Portugal Halal Tour
Spain Portugal Halal Tour 10 Days – Private Tour
Spain Portugal Halal Tour 8 Days
Unforgettable Morocco
West Europe Halal Tour: 6 Countries
Our favorite activities.
Alhambra and Generalife – Islamic Heritage Guided Tour with Nasarid Palace
C. Real de la Alhambra, Granada
Alhambra and Nasrid Palaces Ticket
Alhambra and Nasrid Palaces Ticket with Audioguide
C/ de Mallorca, 401, 08013 Barcelona
Barcelona: Sagrada Familia Fast-Track Ticket
Cordoba Mosque
Cordoba Mosque private Guided tour tickets included
1 Day Excursion to Tangier From Malaga
Private Group Alhambra Ticket and Guided Tour with Nasrid Palaces
Av. de Concha Espina, 1, 28036 Madrid
Real Madrid Bernabeu Tour – Flexible Date Ticket
Get inspired for your muslim friendly vacations.
Top Halal Destinations
100 % Muslim
Find Your Perfect New Adventure, Get the best prices on 20,000+ Offer
Join for free and get our tailored newsletters full of travel deals.
Halal Travel Tips
Tips from our Halal travel experts to make your next trip even better.
Top Muslim-Friendly Cities
or continue with
Select User Type
Enter the e-mail address associated with the account. We'll e-mail a link to reset your password.
Europe Tours
Russia Tours
Moscow Tours
Moscow Tours and Trips 2023/2024
We offer 7 tours in Moscow having in total 42 customer reviews. The top tour categories in Moscow are walking tours, city sightseeing & countryside and village visits. Out of the 7 trips in Moscow, 6 of them are private tours and 1 group tour. Our Moscow tours are offered by 5 qualified and hand-picked tour operators and each Moscow trip comes with a best price guarantee and no added booking fees.
7 Trips in Moscow with 42 Reviews
Starts Moscow, Russia
Ends Moscow, Russia
Moscow City tour by car/van
Free cancellation
Best price guaranteed
Tour Type Private Tour
Activities City sightseeing
Accommodation No Accommodation
Age Range 5-79 yrs
Operated in English
View More Jan 1, 2019 Jan 2, 2019 Jan 3, 2019
Private Walking Tour of Moscow Including The Kremlin
Activities Walking tours
Operated in English, Russian, Spanish
Glimpse of Moscow
Moscow Night Tour
Trip customizable
Activities Party and nightlife
Operated in English, Italian, Portuguese, Russian, Spanish
Moscow Layover Tour
Activities City sightseeing & Walking tours
Age Range 6-90 yrs
A taste of dacha life: home visit
Activities Countryside and village visits & Local culture
Starts Saint Petersburg, Russia
Classical Russia
No booking fees
Tour Type Group Tour
Activities Explorer
Accommodation Hotel
Transport Bus
Age Range 15-99 yrs
Feb 18 10+ seats left
Mar 03 10+ seats left
Moscow Tour Reviews
Upcoming Departures
Fall 2023/2024
Winter 2023/2024/2025
Spring 2024
Summer 2024
November 2023
December 2023
January 2024
February 2024
August 2024
September 2024
October 2024
November 2024
December 2024
January 2025
February 2025
Moscow Durations
Best price guaranteed - No booking fees
Sign-in to unlock instant trip discounts. Create wish lists and save up to USD 1,500.
Destination guides
Download free Russia travel guides
St Petersburg
Golden Ring
Lake Baikal
Murmansk (Kola Peninsula)
Moscow & St Petersburg
Russia River Cruises
Expedition Cruises
Trans-Siberian Tours
Northern Lights Tours
Siberia Tours
Winter Tours
Students Trips
Luxury Tours
Plan My Tour
Start planning my tour
Your Russia, your dates, your mates
Destination Guides
Russia Travel Tips
Russian Visa
Travel Insurance
Why 56th Parallel
Traveller Reviews
Moscow Vibes – Three Day City Escape
Duration 3 days
Price from USD $730 ? Currency Conversion Converted from USD based on the latest exchange rate. Final amount and payment will be in USD. Final conversion rate is determined by your bank.
Trip Style Sightseeing
Time of year All Year
Home / Moscow Tours / Moscow Vibes – Three Day City Escape
This short Moscow tour will give you a true taste of the history, culture and incomparable urban vibe that define one of the world's largest metropolises. In just three days, this Moscow itinerary takes in all the most iconic sights of this attraction-packed destination. After two and half days getting acquainted with the city, we've set time aside for you to explore Moscow your way and discover your own favourite hang-outs in a city overflowing with hidden treasures
3-Day Moscow Tour Highlights:
Panoramic Tour of Moscow: See Moscow beyond the postcard images on a private excursion by car through the city streets including a drive along the banks of the Moskva River. Visit the famous Bolshoi Theatre, pass by Gorky Park and the Novodevichy Convent, and admire the city from on high at the Sparrow Hill observation platform.
Moscow Historical City Centre Guided Walking Tour : Immerse yourself in the atmosphere of one of the world's biggest metropolises and discover local haunts on foot, including the Red Square, the Kremlin and the multi-coloured domes of St Basil's Cathedral.
Armory Chamber tour: Explore the endless treasures of this unique museum, displaying the wealth accumulated by Russian rulers from the 12th century until the October Revolution of 1917. Walking through the exhibition halls is a journey through the centuries.
Moscow Metro Tour : Go deep underground on a subway tour of the famous Moscow metro. The world's deepest metro system is renowned for its palatial, art-adorned stations, complete with marble columns and chandeliers.
On your first day, you'll be treated to a panoramic, drive-by tour of Moscow to get a feel for the immense scale of one of the world's most rapidly developing urban centres. The city's history unfolds in real-time as you pass lavish imperial mansions, solemn Soviet structures and luxurious modern shopping centres.
Day two kicks off exploring Moscow's historic centre on foot, followed by a tour of the Kremlin, the seat of Russian power and political intrigue for centuries. Stand in the Red Square, surrounded by the stunning architecture as you hear stories of the people and events behind many of Moscow's most iconic landmarks.
On your final day, we'll head beneath the city for a tour of the Moscow Metro and its famously ornate underground stations. Art lovers should hit up one of Moscow's many world-class galleries such as the Tretyakov State Gallery, the Pushkin Museum or Garage, Moscow's cutting-edge contemporary art museum. History fans can follow a Soviet trail through the city including Stalin's Bunker, while those seeking a more indulgent experience can browse trendy neighbourhoods like Kitay Gorod or shop for everything from fashion to kitsch souvenirs at the enchanting Izmaylovo Flea Market. Foodies can head to one of the countless speciality stores sampling vodka, caviar and chocolate.
If you only have a few days to spend in Moscow, this tour will ensure you make the most of your time in the city. Let the experts navigate you through this complex and occasionally overwhelming capital, giving you plenty of time to soak up the city's most unmissable attractions.
Accomodation
Not Included
Sightseeing
Action rating ?
Type of tour
3 days / 2 nights
Private - Any Date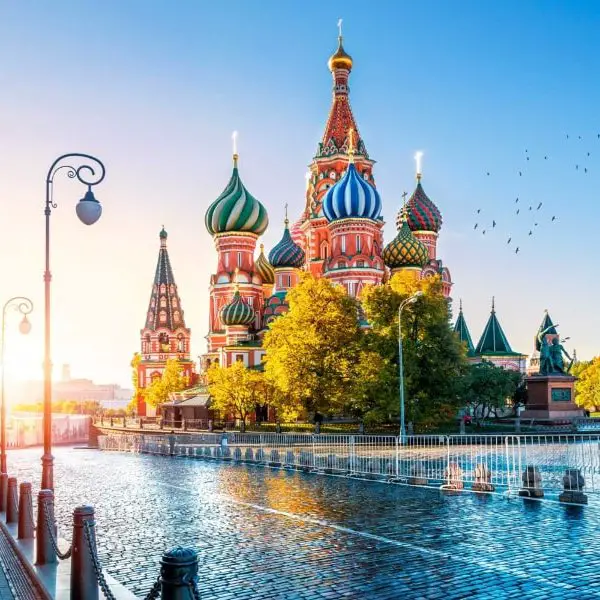 Day 1 Panoramic city tour
Welcome to the glorious capital of Russia, Moscow! You'll be met by your driver at the airport and taken to your centrally located hotel.
After check-in and rest, meet your private guide at the hotel lobby for a comprehensive tour of Moscow by car. Visit the starkly contrasting Theatre Square to see the stunning Bolshoi Theatre, pass Tverskaya Street, the city's main boulevard and home to the landmark Yeleseyevskiy Grocery Store.
You'll enjoy a panoramic drive along the Moskva River, where a huge, controversial state of Peter the Great was erected. Pass by the legendary Gorky Park and the White House before a stop at the architecturally stunning Novodevichy Convent, and the observation platform at Sparrow Hills, for a bird's eye view over this staggering megalopolis.
Day 2 Red Square and Kremlin
After breakfast at the hotel, your guide will take you on a walking tour of the historical city centre. Stroll through the Red Square, the hub of cultural life in Moscow, with its elaborate 'stone flower' fountain and fantasy-like St Basil's Cathedral – a postcard-perfect symbol of the nation. Admire the grandiose façade of GUM, the city's most luxurious shopping centre, and visit Alexander's Garden, with its eternal flame and the chance to watch a changing of the guards.
Break for lunch before continuing on a tour of the Kremlin and Armoury Chamber, famous of its collection of tsarist fashion, with regalia such as jewel-encrusted crowns, orbs and sceptres as well as arms and armour, exotic gifts from the leaders of faraway lands, and an illustrious case of Imperial Faberge eggs.
As an option* spend an evening on a sumptuous dinner cruise, taking in the stunning sights and city lights of this mesmerising metropolis by night.
Day 3 Metro and Arbat Street
Start a day with a tour of Metro, stopping on the way to marvel at some of the most elaborately decorated stations of the world-famous Moscow subway system. Take a stroll along Old Arbat street - the most famous street in Moscow. Through the centuries Arbat used to be one of the most bohemian places in Moscow. Today Arbat is a promenade full of small cozy cafes and street life.
The afternoon is free for you to either enjoy the rest of the day on your own or choose among optional excursions to explore more of Moscow. Visit the Tretyakov Gallery or Pushkin State Museum to admire Russian art. Join locals for a stroll at the Gorky or VDNH park.
Visit beautiful Kolomeskoye Estate or Izmailovo Kremlin, or spend a day exploring the beautiful city of the Golden Ring (Russian province) - Sergiev Posad. In the evening you will be transferred to the airport for your departure to your next destination.

Print this page
Save a printed version of this tour, so you can make a decision later

Send to my inbox
Email yourself or a friend the link for this tour

Ask a question
Have a question about this tour? Our experts will be happy to help
Group airport/train-station arrival and departure transfers
All transportation according to the itinerary with a private driver
4* hotel accommodation in the historical city center (twin/double)
Local licensed English-speaking guide
All activities, indicated in the itinerary, except optional
Entry fees according to the itinerary (skip-the-lines policy)
Russian visa support document
Travel insurance
Russian visa and visa fees. Russian visa can be arranged by 56th Parallel for an additional cost (for Australian citizens only). Apply for concierge visa service here .
Optional excursions/activities
*Private tour. Price is per person, based on min 2 people
Similar tours
Highlights of moscow & st petersburg.
Immerse yourself in the art, history and culture of Russia and explore the contrasting styles of Moscow and St Petersburg in just one week. Experience the iconic landmarks of ...
Golden Ring at a Glance
Take a short detour from Moscow to discover the age-old allure of Russia. Travelling from the capital to the countryside, where golden spires and the onion-shaped domes of ...
Treasures of St Petersburg
This in-depth tour is a fun and fascinating discovery of the legacy of Imperialist Russia, just in one week. A showcase for the wealth and tastes of the Emperors of Russia from ...
Classic Moscow – Art, History and Culture
Breathe in the history of Moscow, explore its Imperial and soviet past, dynamic contemporary culture and lifestyle. On this 5-day tour of Moscow, you'll visit the must-see sights ...
Why travel to Russia with 56th Parallel?

Destination Specialists
Our team offers over 18 years of experience travelling and planning travel in Russia. Delivering outstanding travel experiences in Russia's capitals and in some of the most stunning & remote locations takes experience, special access and the right connections. We make sure that all the fine details are handled perfectly so you can enjoy your Russia travel experience.

Group & Private Tours
The choice to join a small group on a guaranteed departure or chose to travel on your own dates with your own mates. Each destination we travel to in Russia offers an option between private tours and small group tours. Please note: on our adventure tours in remote destinations, we mostly run group tours to keep the cost down.

Bonded & Licensed
56th Parallel is a fully licensed, insured and accredited travel provider.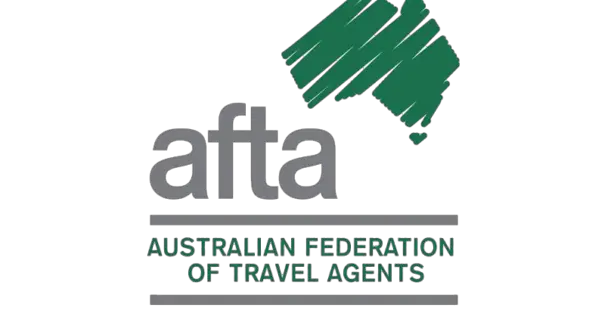 From USD $730
Day 1: Panoramic city tour
Day 2: red square and kremlin, day 3: metro and arbat street, not included, start planning your tour.
A destination specialist will follow up on you enquiry shortly. Prefer to chat? Call us on +61 412 587 785 we will be delighted to be of service.
Email this tour to:
Have a question or need specific information.
Send us a note below or call us
Country * Afghanistan Albania Algeria American Samoa Andorra Angola Anguilla Antarctica Antigua and Barbuda Argentina Armenia Aruba Australia Austria Azerbaijan Bahamas Bahrain Bangladesh Barbados Belarus Belgium Belize Benin Bermuda Bhutan Bolivia Bosnia and Herzegowina Botswana Bouvet Island Brazil British Indian Ocean Territory Brunei Darussalam Bulgaria Burkina Faso Burundi Cambodia Cameroon Canada Cape Verde Cayman Islands Central African Republic Chad Chile China Christmas Island Cocos (Keeling) Islands Colombia Comoros Congo Congo, the Democratic Republic of the Cook Islands Costa Rica Cote d'Ivoire Croatia (Hrvatska) Cuba Cyprus Czech Republic Denmark Djibouti Dominica Dominican Republic East Timor Ecuador Egypt El Salvador Equatorial Guinea Eritrea Estonia Ethiopia Falkland Islands (Malvinas) Faroe Islands Fiji Finland France France Metropolitan French Guiana French Polynesia French Southern Territories Gabon Gambia Georgia Germany Ghana Gibraltar Greece Greenland Grenada Guadeloupe Guam Guatemala Guinea Guinea-Bissau Guyana Haiti Heard and Mc Donald Islands Holy See (Vatican City State) Honduras Hong Kong Hungary Iceland India Indonesia Iran (Islamic Republic of) Iraq Ireland Israel Italy Jamaica Japan Jordan Kazakhstan Kenya Kiribati Korea, Democratic People's Republic of Korea, Republic of Kuwait Kyrgyzstan Lao, People's Democratic Republic Latvia Lebanon Lesotho Liberia Libyan Arab Jamahiriya Liechtenstein Lithuania Luxembourg Macau Macedonia, The Former Yugoslav Republic of Madagascar Malawi Malaysia Maldives Mali Malta Marshall Islands Martinique Mauritania Mauritius Mayotte Mexico Micronesia, Federated States of Moldova, Republic of Monaco Mongolia Montserrat Morocco Mozambique Myanmar Namibia Nauru Nepal Netherlands Netherlands Antilles New Caledonia New Zealand Nicaragua Niger Nigeria Niue Norfolk Island Northern Mariana Islands Norway Oman Pakistan Palau Panama Papua New Guinea Paraguay Peru Philippines Pitcairn Poland Portugal Puerto Rico Qatar Reunion Romania Russian Federation Rwanda Saint Kitts and Nevis Saint Lucia Saint Vincent and the Grenadines Samoa San Marino Sao Tome and Principe Saudi Arabia Senegal Seychelles Sierra Leone Singapore Slovakia (Slovak Republic) Slovenia Solomon Islands Somalia South Africa South Georgia and the South Sandwich Islands Spain Sri Lanka St. Helena St. Pierre and Miquelon Sudan Suriname Svalbard and Jan Mayen Islands Swaziland Sweden Switzerland Syrian Arab Republic Taiwan, Province of China Tajikistan Tanzania, United Republic of Thailand Togo Tokelau Tonga Trinidad and Tobago Tunisia Turkey Turkmenistan Turks and Caicos Islands Tuvalu Uganda Ukraine United Arab Emirates United Kingdom United States United States Minor Outlying Islands Uruguay Uzbekistan Vanuatu Venezuela Vietnam Virgin Islands (British) Virgin Islands (U.S.) Wallis and Futuna Islands Western Sahara Yemen Yugoslavia Zambia Zimbabwe
If you have any urgent questions or enquiries, please give us a call +61 412 587 785
Morocco Jewish Tours
1 Explore our sample tours below
2 Get started by sharing your trip ideas
3 Experts will tailor your trip of a lifetime
Start planning your trip of a lifetime today!
Worry-free bespoke tours to morocco.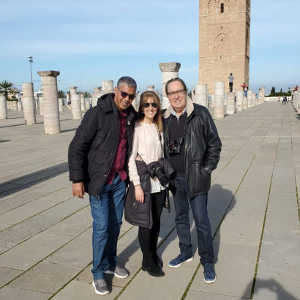 Join first class Jewish Heritage Tours to Morocco – fully escorted with a professional guide / luxury transport throughout the country, boutique hotels and 24/7 professional support on the ground for peace of mind. These are fascinating and cultural Morocco tours for travelers interested in Jewish Heritage
Explore the holy trail of religious sites with historic synagogues and holy tombs. Discover the beauty of Morocco through the lens of Jewish Heritage Tours. Visit the vibrant and colorful markets and check out the spice souks.
Capture the past at the remains of old Jewish Quarters. View stunning landscapes and famous Moroccan sunsets. Tour the Andalusian gardens and take camel safari trips in the Sahara desert of Morocco.
Visit the Jewish Museum – a first in Africa, and the only one in the Muslim countries. For a more immersive experience, attend Jewish services and light Shabbat with a local Jewish Family to complete the Morocco Jewish cultural experience.
Ps: All Tour Packages are Kosher friendly
Looking for a great starting point to planning your trip to Morocco?
Check out our most popular tours below
Our Morocco Jewish Heritage Tours listed below are designed for a wholly Jewish experience. You can revise any itinerary to tailor your holiday plans, from the number of days, to personal travel needs and budgets. Please let us know your travel preferences, and we will be happy to send you a proposal.
On-line booking facilities are available for all our Jewish Heritage Tours to Morocco. Explore the itineraries below or craft the right tour for you!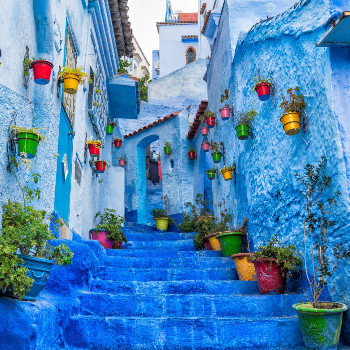 Complete Morocco Tour - 14 days
If you want the ultimate Moroccan getaway, then this is the tour for you. This Morocco private tour hits all the best spots. You will experience Chefchaouen. You will explore Fes Medina. You will stop at Marrakesh and Essaouira. You will even travel through the Sahara. This tour is designed for luxury, giving you the chance for individualized adventure and authentic cultural encounters.
check Available
settings Customizable
attach_money Starting from $3425 per person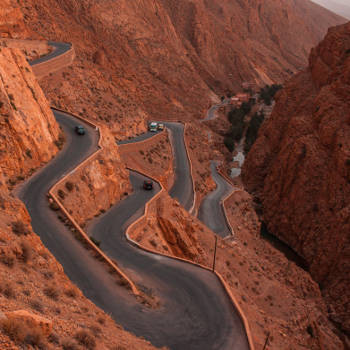 Best Of Morocco - 11 days
For 11 amazing days, you will explore the Imperial Cities of Morocco and beyond. To experience the best of Morocco, this private tour guides you through Southern Morocco and into the Ancient Royal Cities. You will even get the chance to visit the Sahara in a unique tent stay that you will never forget. This popular itinerary features walking tours that highlight the landscape and towns that define Morocco.
attach_money Starting from $2875 per person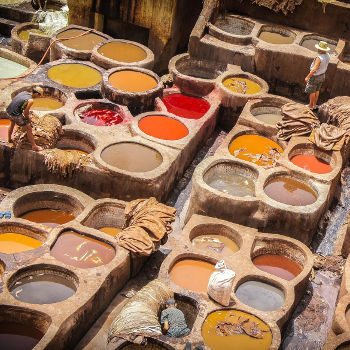 Majestic Morocco Tour – 9 days
Morocco is a country with scintillating cultures and rich histories. You can experience the best of it all with this Majestic Morocco Tour. The experience is nine days, and it features an itinerary that hits all the iconic stops in Morocco. Unlike other private Morocco tours, this one also gives you an extra night to experience the vast wonder of the Sahara Desert. Other sites on your itinerary will include Fes and Marrakech, which are must-see sites for any traveler to Morocco.
attach_money Starting from $2560 per person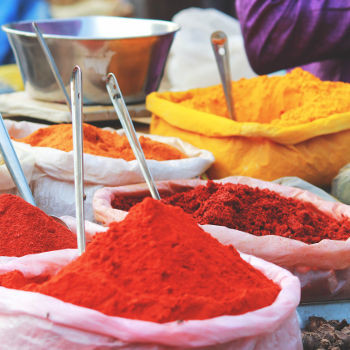 Imperial Cities Tour – 8 days
For one full week, you can explore the ancient wonders of Morocco with this tour. Visit Medinas of Fez, Marrakesh, Casablanca, Rabat and Meknes with an insightful guided Morocco private tour. Along the way, you will luxuriate in our handpicked boutique hotels, sample genuine Moroccan cuisine and shop in the souks. Customize your experience as desired by selecting from an array of exotic day trips.
attach_money Starting from $2445 per person
Customize Your Trip of Lifetime in minutes
Get Started Now! It's Free!
Stories From Our Customers
100% of our travelers recommend us!
We are home and absolutely LOVED Morocco! Thank you so much for all your help, and your staff's. What a wonderful, memorable, perfect two-week tour in Morocco. We are definitely going back. I'm raving about the trip and your agency. Both Sam and I felt safer in Morocco than we would in Europe or anywhere else in the world . The boutique hotels were gorgeous, especially Dar Anika in Marrakech and the Lma Lodge in Skoura Oasis. Vanessa the owner of Lma Lodge is amazing. It was the perfect ending to a perfect journey. The night in the desert with the Gnaua Band and sleeping under the stars was unforgettable Sherry beautifully organized everything and we now know why you are called the number one specialist in Jewish tours of Morocco . I cannot also speak highly enough of Ishmail [our driver and guide for the whole trip] he was always so cheerful and caring and extremely professional Every city we visited was unique and interesting. The kasbah's, the souks, and the ancient Medinas were all remarkable.  Morocco Jewish Tours  had made appointments with local guides for each city, and they were well informed and polite. We will definitely be contacting you when we decide to plan our next trip to Morocco. I wish you did Italy too! Oh well. We are on our own on that one Deborah Bettsak, USA
Create your dream tour of Morocco with a local expert today!
Please fill in this short form. A Morocco Specialist will get in touch with you within the next 6 hours. With a customized trip handcrafted just for you!
Boko Haram kills 37 in Nigeria's Yobe state - police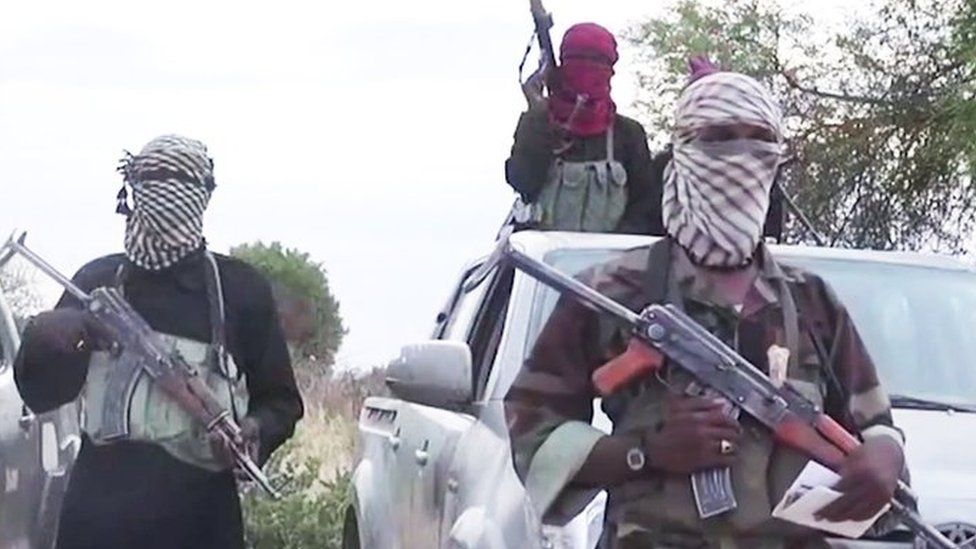 Militant Islamist group Boko Haram has killed 20 mourners returning from the burial of victims of an earlier attack by the jihadists in north-eastern Nigeria, police say.
The mourners died after their vehicle drove over an explosive device planted by the insurgents in Yobe state.
On Monday, the militants shot dead 17 people in a raid on Gurokayeya village.
Boko Haram orchestrated the attacks after the villagers refused to pay a so-called harvest tax, police said.
The militants have frequently been accused of extorting payments from residents in north-eastern Nigeria to fund their operations and to exert control over communities.
"This is one of the most horrific attacks by Boko Haram in recent times. For a burial group to be attacked shortly after the loss of their loved ones is beyond horrific," resident Idris Geidam told the Associated Press news agency.
Yobe police spokesman Dungus Abdulkarim said that 10 members of the burial group died on the spot while another 10 died at a health centre where they were rushed to for treatment.
The incident occurred on Tuesday - a day after the deadly raid on Gurokayeya village.
The attacks are the first major assault that Boko Haram has waged in Yobe in more than a year.
State authorities said they suspected that the militants had arrived from neighbouring Borno state, where Boko Haram has carried out several attacks against civilians this year.
Much of Borno, the birthplace of Boko Haram, is still considered too dangerous to travel by road.
The group launched its insurgency in 2009, with aid agencies reporting that more than two million people have been displaced in the conflict.
The militant group has also extended its reach into neighbouring Niger, Chad and Cameroon, with government forces failing to defeat the group.
Boko Haram means "Western education is forbidden", and it has repeatedly targeted secular schools as part of its attempts to establish its version of Islamic rule in the region.
The group gained notoriety internationally when it kidnapped more than 200 school girls from the north-eastern town of Chibok in 2014.
Has Buhari tackled jihadist threat in Nigeria?
The women walking miles to save their children's lives
Why Nigeria has failed to defeat Boko Haram
Related Topics
Saint Petersburg
Golden Ring
Moscow tours
Siberia and Arctics
North Caucasus
Guided tours
Tour packages
Tips for tourists travelling to Russia
Useful apps to download
Visa and registration
Restaurants and bars
Packing tips
Transport in Moscow
Visit Moscow Tours
Saint Petersburg - Karelia 9 days - 8 nights
Moscow - Saint Petersburg tour package 8 days/7 nights
Moscow - saint petersburg 5 days/4 nights.
Moscow - Saint Petersburg 6 days/5 nights
Sochi tour 8 days/7 nights
Altai tour package 11 days/10 nights
Murmansk 4 days/3 nights
Happy New Year tour package- best price 8 days/7 nights
Baikal tour package 7 days/6 nights
Christmas tour package- best price 5 days/4 nights
Moscow tour package 4 days/3 nights.
Special Winter Edition Tour 8 days/7 nights
Saint Peterburg tour package 4 days/3 nights
Moscow-Kazan-Saint Petersburg 9 days/8 nights
Moscow-Suzdal-Saint Petersburg 9 days/8 nights
Moscow-Saint Peterburg tour package 8 days/7 nights BEST DEAL (15th of MAY-22d of MAY only)
Moscow-sochi tour package 6 days/5 nights.
Moscow - Velikiy Novgorod - Saint Petersburg tour package 9 days/8 nights
Moscow-Saint Petersburg-Baikal lake 14 days/13 nights
Moscow-Saint Petersburg-Sochi tour package 10 days/9 nights
Moscow-Altai tour package 14 days/13 nights
Moscow-Murmansk-Saint Petersburg 11 days/10 nights
Saint Petersburg - Karelia 8 days/7 nights
Moscow tour package 5 days/4 nights including tank riding and Stalin Bunker visit
Moscow-Saint Petersburg tour package 7 days/6 nights including tank riding and Stalin Bunker visit
Magic Ice of Baikal Lake - 7 days / 6 nights
SPA tour package Grozny (Chechnya) 4 days - 3 nights
Hiking tour package Dagestan 5 days - 4 nights
Suzdal and Vladimir Tour
Moscow Kremlin Tour
River Cruise Tour
Driving Tour around Saint Petersburg
Peterhof Tour
Moscow Driving Tour
Moscow in 1 Day (Walking tour)
Welcome to visit moscow tours.
We provide authentic, informative and memorable tour packages and city tours, at very competitive prices. Visit Moscow Tours are available not only in Moscow, but also in other cities: Saint Petersburg, Kazan, Suzdal and Sergiev Posad. We also organise customised individual programs tailored just for you.
Our guests come in large groups, small private groups, as couples or as single travellers. We take care of and treat our guests with respect in a friendly and warm family environment. We show people our beautiful cities with passion and deep knowledge of their history, culture and traditions.
Our guides are extremely hospitable, helpful and well-informed. They are simply the best because only by providing the best services can we make the world fall in love with Russia. And we are very happy when our guests say that they will definitely come back to Russia and that they will tell all their friends how great Russia is! That is what inspires us to put even more dedication and hard work into our tours, knowing that what we do is positive and meaningful.
Our classic tours include tours of Moscow and Saint Petersburg, two main Russian cities.
Moscow is a big and busy megalopolis and Russia's capital city, where more than 12 million people live and work. Our capital city is happening place; it is mysterious, elegant, luxurious, fashionable, clean and bright, with its unique legends, traditions and events. It is with great pride that we show the Red Square and the Kremlin, our Underground and Tretyakovskaya Gallery, among other stunning attractions.
Saint Petersburg is our second capital, the second largest city in the Russian Federation. This wonderful city has a strong and lively aristocratic spirit, uniquely Russian royal architecture, magnificent museums and theatres. Saint Petersburg bears the royal heritage of Russia, which can be felt in its air, its streets, parks, monuments, museums and citizens. In Saint Petersburg tours, we will take you to the Hermitage, Peter and Paul Fortress, Faberge Museum and Orthodox Cathedrals. We're sure you will love it!
If you have a few more days to spare, venture into the dreamy Russian countryside in Suzdal or Sergiev Posad. Suzdal is a small town with a population of about ten thousand people, situated on less than 15 square kilometres. This tiny area is home to 53 historic cathedrals, five monasteries and a kremlin. Church domes are visible like mushrooms from anywhere and everywhere in the town like in a fairy tale. No wonder Suzdal is called the 'Town Museum". It is definitely worth visiting!
Just try any of Visit Moscow Tours' tour packages or any individual city tour, and we promise that you will want to come back to Russia again. Russia is huge with countless amazing places to visit. There are so many unique experiences to be had and energies to be felt that one tour is definitely not enough to explore this vast land. It is also a very safe destination to travel, and we have a tradition of warm hospitality. Our people adore and take care of visitors as our own guests, and even if they do not know your language very well, they still try to be helpful and hospitable.
Our guides will show you the most interesting attractions and historical places, taking you on a journey to the past to enjoy stories of medieval times, the Romanov monarchy, the Soviet Era. And of course, we will show you the contemporary life of our country through authentic local experiences.
We look forward to meeting you soon!