add encouragement to your library
Journey for the Heart
Hope when life's unfair.
by Elizabeth A Mitchell
Writing for all who feel incapable of persevering, let alone overcoming, Elizabeth A Mitchell describes the incredible true story of her family's journey through the heartache and triumph of their son James' congenital heart disease that ultimately included a heart transplant and heartbreak.
With raw honesty and vulnerability, Elizabeth offers time-tested biblical insights to direct your heart to trust God's complete sufficiency. Elizabeth's story will help you remember that:
Jesus is ultimately in control
God is faithful and present in your life, no matter how difficult or scary it might be
God is able to bring good out of every situation, in his perfect time
Jesus can still be found in your story, and he provides courage, hope, and grace to overcome
"This is holy ground. Elizabeth proclaims the power and compassion of a sovereign and trustworthy God and his loving presence through fear and faith, heartache and hope, despair and victory."
Dr. wess stafford.
President Emeritus Compassion International
"This is the kind of book that you won't want to put down, and when you are finished, you will know that you have been blessed to have read it."
Joe stowell.
President Emeritus, Cornerstone University, Grand Rapids, Michigan
"Elizabeth Mitchell tells the story no parent wants to even imagine. She beautifully and faithfully recounts the evidence of God's presence, sufficiency and strength in unspeakable times. You will be encouraged to see the Lord."
Dr. pamela macrae.
Professor, Ministry to Women, Ministry to Victims of Sexual Exploitation
"I read Journey For the Heart in one sitting and felt deeply the honest account of "waiting, wondering, hoping."
Rosalie de rosset.
Professor of Communications and Literature, Moody Bible Institute
"Touching, enlightening, and inspiring! Elizabeth's heartfelt account might very well be one of the most authentic and helpful contributions to encourage and empower people who have to work through loss."
Alan & leana platt.
Global Leaders Doxa Deo/City Changers
"Infused into this story is the power of hope in God in the midst of the mystery of great, unbearable suffering. This is an important read, especially for anyone who has experienced heartbreak and disappointment. "
Dr. mac pier.
Founder of Movement.org Co-Catalyst for Cities, Lausanne
"The pages of Journey For The Heart are an anointed roadmap for anyone navigating through a difficult season."
Todd and julie mullins.
Pastors of Christ Fellowship Church
The Way There
Seeing the journey through.
As we trudge through life, sometimes big boulders loom ahead, blocking our view. Often it is the little pebble pressed against our souls that make us stumble along awkwardly.
In The Way There you will encounter 120 short essays that will inspire and encourage you to remember who God is and all he is capable of doing, regardless of what you face. Each page will be a breath of fresh air, infusing you with courage and hope in the midst of your routines and your roundabouts. This book will remind you that:
God rescues us because he delights in us
Jesus is the great initiator, pursuing us on both good and bad days
Our Lord is perfectly able to handle questions, queries, and cumbersome loads, regardless of their height, depth or heavyweight
The adventure of a lifetime belongs to those willing to risk obeying God's voice
Let Courage In
Discovering the resolve god provides.
Jesus is never bound by what appears to be impossible. He never wrings his hands and wonders what the solution might possibly be. Jesus himself is always the solution. Courage is hanging onto him and leaning against the rock-steady frame of his presence.
Let Courage In : Discovering the Resolve God Provides, is about hanging tough and never letting go, of learning to trust him like those men and women of old who lived beside the Savior when dust clung to his feet and wrinkles marked his robe.
Get Weekly Encouragement Delivered to your Inbox
Sign up to receive weekly devotionals to help you through your journey.
Thank you for signing up!
Privacy overview.
Journey for the Heart
by Mitchell, Elizabeth A.
About the book
One mother's thirteen year journey with her son through the multiple challenges of congenital heart disease and a heart transplant, where she discovered God's limitless provisions and endless grace. Journey for the Heart invites you to come along and discover for yourself that there is true hope when life screams, "Unfair!"
We're searching 150 million books for sale
Book Search
Search by ISBN
Textbook Search
Search Signed Books
Textbook Buyback
Preferences
Our Booksellers
For the Press
Media Mentions
Скидки дня
Справка и помощь
Адрес доставки Идет загрузка... Ошибка: повторите попытку ОК
Продажи
Список отслеживания Развернуть список отслеживаемых товаров Идет загрузка... Войдите в систему , чтобы просмотреть свои сведения о пользователе
Краткий обзор
Недавно просмотренные
Ставки/предложения
Список отслеживания
История покупок
Купить опять
Объявления о товарах
Сохраненные запросы поиска
Сохраненные продавцы
Сообщения
Уведомление
Развернуть корзину Идет загрузка... Произошла ошибка. Чтобы узнать подробнее, посмотрите корзину.
Oops! Looks like we're having trouble connecting to our server.
Refresh your browser window to try again.
Elizabeth Mitchell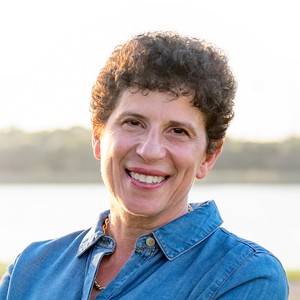 Elizaabeth Mitchell is a Bible teacher, blogger, author and speaker. She is also part of the leadership team of Boca Raton Community Church, serving alongside her husband, Bill, and an enormously talented staff.
As part of the faculty of WorldLead, she frequently travels overseas to train and mentor leaders involved in the nonprofit world. In her most recent book, Journey for the Heart, she describes the true story of her family's journey through the heartache and triumph of their son James' congenital heart disease that ultimately included a heart transplant and heartbreak.
Undoubtedly, Elizabeth is happiest whenever she gets to be with her husband, their children, and four grandchildren. No global adventure or ministry opportunity, no matter how spectacular, tops being with her family in South Florida.
Connect with her, subscribe to her weekly devotional blog, or access her video Bible Study "Finding Jesus in Your Story" at Elizabethamitchell.com.
Podcast Episodes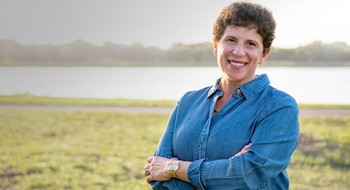 August 7, 2023
Finding Jesus in the Middle of Your Pain, with Elizabeth Mitchell