JUDAS PRIEST Announces Spring 2024 North American Tour With SABATON In Support To Their Upcoming Album "Invincible Shield"
Type o negative's "bloody kisses" turns 30 & z2 celebrates it with stunning anthology, whitechapel announces new live album "live in the valley".
JACK RUSSELL & TRACII GUNS Announce New Album "Medusa"
LORD DYING Unveils Music Video For Single 'The Endless Road Home'
DARKEST HOUR Announces Tenth Album "Perpetual | Terminal" & Fall Tour With EXODUS & FIT FOR AN AUTOPSY
SAVAGE LANDS Shares Single 'The Last Howl', Featuring Members Of MEGADETH, SEPULTURA & OBITUARY
TOOL Will Return To Europe In Spring 2024, Including Performances at Graspop Metal Meeting, Tons of Rock and Copenhell

MEGADETH to Crush Latin America with 2024 Tour, Promises "Really Big Surprise" in Buenos Aires
Megadeth has announced a 10-date tour of the region in 2024, kicking off in Lima, Peru on April 6th. The tour will also hit Santiago, Chile; Montevideo, Uruguay; Buenos Aires, Argentina; Asuncion, Paraguay; São Paulo, Brazil; Bogota, Colombia; San Salvador, El Salvador; and Ciudad de México and Monterrey, México.
Frontman Dave Mustaine is particularly excited about the tour, saying: "There is something truly different about South America. I don't know what it is… but whatever IT is, they come by it naturally. We are also planning a really big surprise for where 'Aguante Megadeth' all started in Buenos Aires, too! So… if you can, DO NOT MISS THAT SHOW!"
Megadeth will be touring in support of their latest album, "The Sick, The Dying… And The Dead!" , which was released in September 2022. The album has been met with critical acclaim, with fans and critics praising its return to the band's classic thrash metal sound.
Tickets for the tour go on sale to fan club members on November 11th and to the general public on November 13th. With Megadeth 's popularity in Latin America, fans are advised to act quickly, as tickets are sure to sell out fast.
"Crush The World"  Latin American tour 2024 dates:
April 06 – Lima, Peru @ Arena 1 April 09 – Santiago, Chile  @ Movistar Arena April 11 – Montevideo, Uruguay @ Arena Antel April 13 – Buenos Aires, Argentina @ Movistar Arena April 16 – Asuncion, Paraguay @ Jockey Club April 18 – São Paulo, Brazil @ Espaco Unimed April 21 – Bogota, Colombia @ Movistar Arena April 23 – San Salvador, El Salvador @ Complejo Cuscatlan April 25 – Ciudad de México, México @ Arena Ciudad de México April 27 – Monterrey, México @ Arena Monterrey
Related Posts
Leave a Reply Cancel reply
This site uses Akismet to reduce spam. Learn how your comment data is processed .
Gira de Dying Fetus en Latinoamérica 2023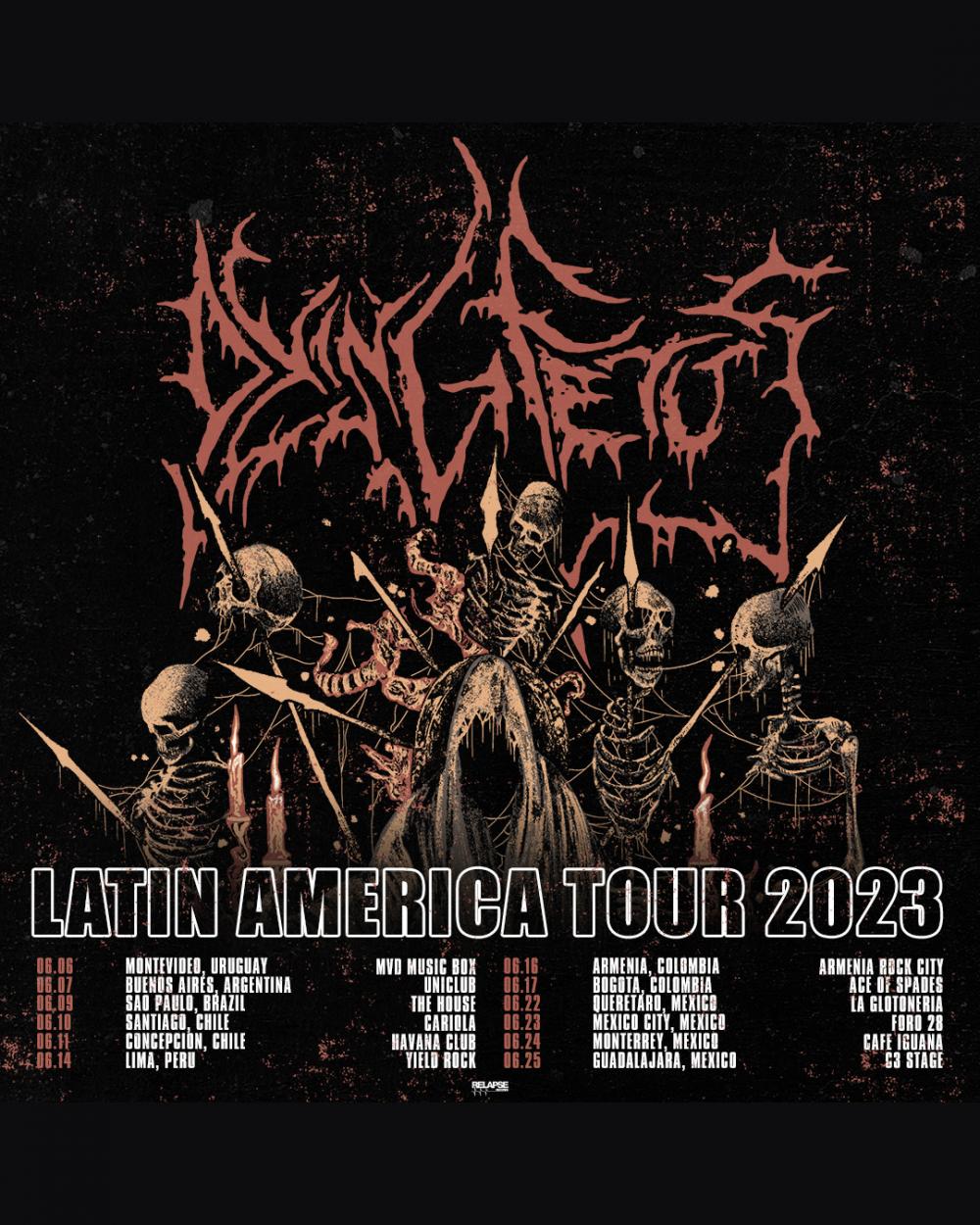 Dying Fetus es una banda de deathgrind formada en 1991 en Annapolis, Maryland, Estados Unidos. A partir de 2007, su formación consta de John Gallagher (guitarra, voz), Sean Beasley (bajo, voz) y Trey Williams (batería). Dying Fetus a menudo se describe como death metal técnico, y la banda es reconocida por su habilidad técnica y sus letras políticas que siempre destacaron dentro del Brutal Death Metal. Por ello, reprogramando sus fechas pasadas, ahora estarán su promocionando su nuevo álbum en estudio que todavía no tiene nombre y los clásicos de siempre.
Latin America Tour 2023
06/06/23 - Montevideo, Uruguay
07/06/23 - Buenos Aires, Argentina
09/06/23 - Sao Paulo, Brasil
10/06/23 - Santiago, Chile
11/06/23 - Concepción, Chile
14/06/23 - Lima, Perú
16/06/23 - Armenia, Colombia
17/06/23 - Bogota, Colombia
22/06/23 - Querétaro, México
23/06/23 - Ciudad de México, México
24/06/23 - Monterrey, México
25/06/23 - Guadalajara, México
Skogen Mumlar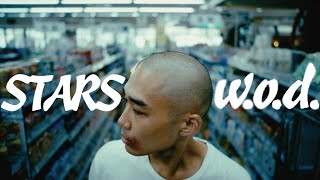 Fire, Walk With Me
Mors subita.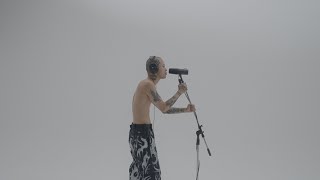 memento mori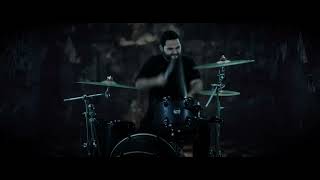 Indestructible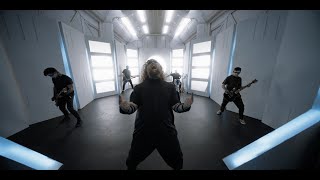 Envy & Hate
Arriving home.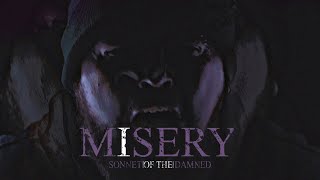 Sonnet of the Damned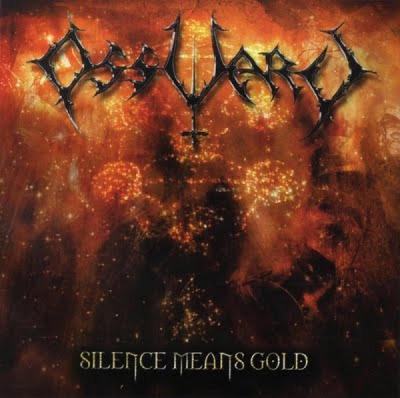 Yngwie Malmsteen's Rising Force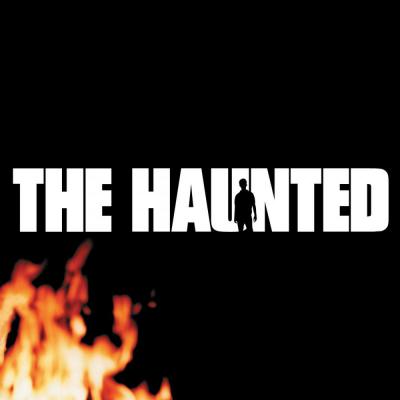 The Haunted
Follow Live Nation
Follow Live Nation for News, Presales and Exclusive Deals!
Track your favorite artists, access presales, and never miss a show!
More Live Nation Events
Alanis Morissette
CYBER ARMY MEMBERS CLICK HERE FOR IMPORTANT INFORMATION REGARDING YOUR ACCOUNT

Item added to your cart
Megadeth to bring crush the world tour to latin america in 2024.
Fresh off the heels of a wildly successful 2023 international tour across Europe, Canada and the United States, iconic thrash metal pioneer Megadeth has announced new dates on the Crush The World Tour set for 2024. The band will make their triumphant return to Latin America for 10 shows, with the first stop in Lima, Peru on Saturday, April 6. In addition to Peru, upcoming stops include Chile, Uruguay, Argentina, Brazil and México. Tickets for select dates will be available for fan-club members beginning Saturday, November 11 at 10AM local time at www.megadeth.com/tour . Public on-sale for select dates will be at 10AM local venue time on November 13. Megadeth VIP Package Upgrades, including a VIP Q&A and Meet & Greets with band members, will be available through Megadeth.com. "April of 2024 Megadeth returns to South America to support our latest record, The Sick, The Dying, And The Dead!, and I always get excited because there is something truly different about South America. I don't know what it is... but whatever IT is, they come by it naturally," shared frontman Dave Mustaine. "We are also planning a really big surprise for where "Aguante Megadeth" all started in Buenos Aires, too! So... if you can, DO NOT MISS THAT SHOW!"
Crush The World Tour 2024
Sat April 6                     Lima, Peru                                 Arena 1                       
Tu April 9                      Santiago, Chile                          Movistar Arena
Thu April 11                  Montevideo, Uruguay                 Arena Antel      
Sat April 13                   Buenos Aires, Argentina             Movistar Arena
Tue April 16                  Asuncion, Paraguay                   Jockey Club
Thu April 18                  São Paulo, Brazil                      Espaco Unimed
Sun April 21                  Bogota, Colombia                       Movistar Arena 
Tue April 23                  San Salvador, El Salvador          Complejo Cuscatlan
Thu April 25                  Ciudad de México, México          Arena Ciudad de México
Sat April 27                   Monterrey, México                      Arena Monterrey

Privacy Policy
Terms and Conditions
Cyber Army Memberships - FAQs
Cyber Army Store Returns & Exchanges
Cyber Army Store Shipping FAQs
Choosing a selection results in a full page refresh.
Opens in a new window.

DYING FETUS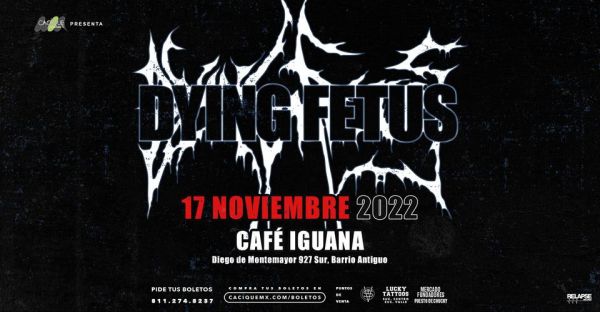 Information
Description.
Cacique Entertainment presents: DYING FETUS in MTY One of the most brutal and beloved bands in death metal is back on Mexican soil as part of its Latin America Tour 2022.
Special presale: $600 pesos (50 tickets only ONLINE)
Presale: $700 pesos
Event Day: $800 pesos
*** EVENT FOR ALL AGES ***
*** LIMITED AVAILABILITY ***
REQUEST YOUR HOME TICKETS ($30 pesos per shipment), request them via whatsapp at: 81 2258 7705
Do you want to reserve a table?
Send whatsapp for more information to: 811 274 8237 POINTS OF SALE
- NO CHARGES:
• Lucky Tattoo's Suc.Centro
- (Paras between Morelos and Padre Mier, Plaza Morelos) • Lucky Tattoo's Suc. Valley • Founders Market (Chucky Tours Stand) • Vintage Store (Next to Salón Morelos)
• Home Service
- Request your tickets via whatsapp at 811 274 8237 ($50 pesos per shipment)
POINTS OF SALE - WITH CHARGES: • ONLINE: www.caciquemx.com/boletos
Location on map
We have no event with this id (192388)
Are you sure?
Live streams
St. Petersburg co... St. Petersburg concerts St. Petersburg concerts See all St. Petersburg concerts ( Change location ) Today · Next 7 days · Next 30 days
Most popular artists worldwide
Trending artists worldwide

Get the app
St. Petersburg concerts
Change location
Popular Artists
Deutsch Português
St. Petersburg
Popular artists
Dying Fetus
On tour: yes
Dying Fetus is not playing near you. View all concerts
St. Petersburg, Russian Federation Change location
48,816 fans get concert alerts for this artist.
Join Songkick to track Dying Fetus and get concert alerts when they play near you.
Nearest concert to you
Download Festival
Touring outside your city
Be the first to know when they tour near St. Petersburg, Russian Federation
Join 48,816 fans getting concert alerts for this artist
Upcoming concerts (4)
Rams Head Live!
Paradise Rock Club presented by Citizens
Tours most with
Dying Fetus are an American death metal band, hailing from Upper Marlboro, Maryland. They were formed in 1991. They have a long association with Relapse Records.
With a name like Dying Fetus, it probably goes without saying that anybody who likes to while away their spare time watching videos of cute kittens on YouTube is best advised to steer well clear. You'll certainly struggle to find anything in the vein of 'Walkin' on Sunshine' in their back catalogue, but what you might uncover - assuming you're that way inclined - is a slew of some of the most impressive technical death metal records of the past couple of decades. The Maryland trio - comprised currently of John Gallagher, the only remaining founding member, on guitar and vocals, Sean Beasley on bass and vocals and Trey Williams behind the kit - are among the pioneers of this particularly complex offshoot of the death metal genre.
Their records, which include the likes of 2007's 'War of Attrition', 2009's 'Descend into Depravity' and 2012's 'Reign Supreme', are characterized by intense, furious guitar work, Gallagher's hellish vocal delivery, and unerringly sophisticated percussive work. The former two of those records introduced a move, in the group's sound, towards groove-based metal, but with 'Reign Supreme', they made the decision to return to their roots - much to the delight of their international fanbase, which they regularly perform in front of - the band are regular fixtures on both the U.S. and UK touring circuits.
Live reviews
Dying Fetus is quite evidently from the name, a death metal band from America. The group formed in 1991, when it was put together by guitar player/ vocalist, John Gallagher and their bass player, Jason Netherton. In 1996 they released their first album called 'Purification through Violence', again a very death metal sounding title. The group gained a lot of attention throughout their time playing gigs, collecting a lot of loyal death metal fans along the way, it also helped that Morbid Records gave them a lot of promotion in the death metal underground. Due to their growing success they went on their first US tour, which gained them the name - the 'Underground Terrorism' tour. The band struggled with seeing a few members leave the group for personal reasons and had to go about recruiting new members during their career, which could be fatal for a band, but it didn't seem to affect them as they went on to release their fourth album and started another tour. If you're a big metal fan then this group is probably right up your street. Although some of the death metal bands I have seen live have been head banging like there's no tomorrow, diving around the stage like they're in a fight with a huge crowd of invisible people and screaming their lungs out. A performance I saw that they did in 2013 saw them stand still for the majority of the performance, and when they did bound around the stage it wasn't with as much enthusiasm as I would have expected. I've never really understood this music scene because it's nearly impossible to understand what they are saying, but when you're in an audience watching this kind of gig, the need to dive around like a mad man is almost infectious. You can tell they are good at what they do, probably not a band for everyone but worth checking out.
Report as inappropriate

I guess the band name Dying Fetus is not particularly cheery but then neither is the music that this Maryland death metal band creates. With over twenty years of experience on the circuit and although the lineups have changed often, John Gallagher remains the consistent and driving creative force of this outfit. At times in their career the constant changing in band members really effected the live performance as the musicians onstage had no chemistry or connection and the whole thing felt disjointed yet they are playing back on form in recent years led by the powerhouse that is Gallagher.
The new albums have been received well by the old fans and have won them new fans too so the shows become packed out and intensify the already charged atmosphere. It is no gig for bystanders as the trio of musicians expect the whole room to become involved in moshing, jumping and head banging for extreme versions of 'One Shot, One Kill' and the controversial 'Intentional Manslaughter'. They sign off tonight's show in salute to the energetic audience with a chilling performance of 'Your Treachery Will Die With You' complete with thrashed out instrumentals.
I had been waiting for a long time for this show. I mainly went to see one of the openers, Gatecreeper. They are from AZ and have that swedish death metal buzzsaw guitar tone. One of the better death metal bands I've heard in a very long time.
Genocide Pact was good, Incantation was great and I wasn't super familiar with Dying Fetus, even though I am an old school death metal guy. I just never listened to them. They were good as well.
Would very much recommend seeing GATECREEPER!

Dying Fetus kicked total butt – crushing grooves, frenzied basslines, garbage disposal vocals and drums like an absolute machine. How do they not get tendinitis?! They're an awesome melting pot of death metal bliss, and great to die in the pit when the slam riffs hit.
Spite was brewtal as well – the hardcore anger and energy really rounds out their deathcore-y sound, and their guitar tones are awesome. Also their singer, man...

All the bands before White Chapel including Dying Fetus were not getting the full spectrum of the audio and lighting quality of the venue. White Chapel was twice as loud and sounded way cleaner then all the other bands. How about Next time ALL the bands get the full audio and visual quality that White Chapel did. Dying Fetus would have blown the doors off that place with the system that White Chapel got

This is a rant about Hardcore fans and their pit antics. Went to see DF at Metro in SLC and before DF could even take the stage, there was a fight in the crowd and I ended up babysitting guy with a busted nose, instead. St00pid windmills and crowdkill flying kicks. There's rules in the pit, and these guys are just clowns. Glad there wasn't this shit during the Cattle concert but damn, way to ruin shows

All 3 bands played a great show, despite the high temperatures at the venue. Dying Fetus was a blast and also the other two bands playing on the punk-trash-metal side of life.
Was a great evening, for sure I'll go back to the Kiff in Aarau but maybe I'll wait till it gets cooler outside! Great show! Thanks a lot to:
Dying Fetus
Toxic Holocaust
See you next time!!!

Perfection at its finest! I love the new songs, they mix perfect with the old ones. They played a nice mix of new and old ones. Great concert! The other bands where great too, a good line up \m/
Sadly the drum was a bit too loud, especially the kick which made it hard to hear the guitar and bass.
The most mind blowing, crushing, heavy experience you can have in your lifetime. Best band ever. I have no idea how three people can be such absolute gods at their instruments but they manage to pull it off and they sound amazing. You have to experience this band live before you die. #fetusforever

Great show! Loved the performances by all bands with a minor downside for Carnifex since they're really not my thing. I've tried but they have one too many breakdowns for my taste. :-)
Goatwhore smashed it! Toxic Holocaust were like the spawn of Lemmy and Dying Fetus ripped!
Videos (16)
Posters (67)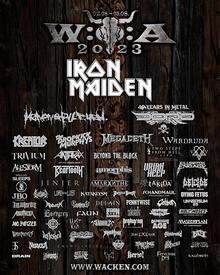 Past concerts
House of Blues - Cleveland
St. Andrew's Hall
Concord Music Hall
View all past concerts
Dying Fetus tour dates and tickets 2023-2024 near you
Want to see Dying Fetus in concert? Find information on all of Dying Fetus's upcoming concerts, tour dates and ticket information for 2023-2024.
Dying Fetus is not due to play near your location currently - but they are scheduled to play 4 concerts across 2 countries in 2023-2024. View all concerts.
Next 3 concerts:
Brooklyn, NY, US
Baltimore, MD, US
Boston, MA, US
Next concert:
Last concert near you:
Popularity ranking:
Stabbing Westward (6478)
Dying Fetus (6479)
A.C. Newman (6480)
Concerts played in 2023:
Touring history
Most played:
Los Angeles (LA) (37)
New York (NYC) (23)
Dallas - Fort Worth (21)
Baltimore (20)
Washington (20)
Appears most with:
The Faceless (100)
Revocation (99)
Origin (98)
Goatwhore (94)
Fallujah (91)
Distance travelled:
Similar artists

Most popular charts
Tourbox for artists
API information
Brand guidelines
Community guidelines
Terms of use
Privacy policy
Cookies Settings
Ad & cookies policy
Get your tour dates seen everywhere.
But we really hope you love us.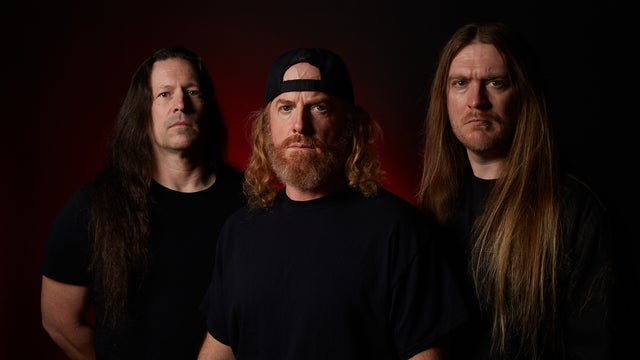 Dying Fetus
All upcoming events.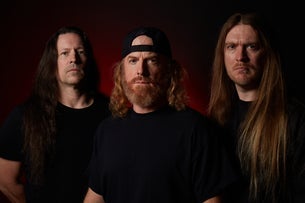 Warsaw | Brooklyn, NY
Saint vitus presents dying fetus: make them beg for death, paradise rock club presented by citizens | boston, ma, dying fetus: make them beg for death (18+), latest setlist, dying fetus on november 12, 2023.
Make Them Beg for Death
Concord Music Hall, Chicago, Illinois
Hi, what are you looking for?
Metal Injection
New Albums Out This Week
Top Tracks Of The Week
Top Stories Of The Week
Upcoming Releases
Funny Stories
Photo Gallery
Latest Videos Listing
Music Videos
Metal Injection Exclusives
Live Footage
Funny Videos
Slay At Home
ASK THE ARTIST
Kids In Metal
Mashups & Covers
Rockumentary
View All Channels
Apple Playlists
Spotify Playlists
Los Angeles
DYING FETUS Announces Solo Headlining September Shows
Around their tour with Knocked Loose, Terror, and Omerta.
Want More Metal? Subscribe To Our Daily Newsletter
Enter your information below to get a daily update with all of our headlines and receive The Orchard Metal newsletter.
Sponsored Links from Around the Internet
You may also like.
Weekly Injection
The weekly injection: new releases from kvelertak, dying fetus & more out today 9/8.
Plus releases from Conquer Divide, Cryptopsy, Pomegranate Tiger, Sylosis, and Uada.
Album Review: DYING FETUS Make Them Beg For Death
"And just as all great horror movies have their most captivating moments, this album has some exhilarating moments of sonic terror."
DYING FETUS Adds CHAMBER & GATES TO HELL To Their US Tour
Tactosa has predictably dropped off.
10 Most Metal Moments on South Park
Hippies hate death metal.
Latest News
Fans rioted after bring me the horizon cancelled their show midway through.
SAMMY HAGAR, MICHAEL ANTHONY, JASON BONHAM & JOE SATRIANI Announce VAN HALEN Tribute Tour For 2024
JUDAS PRIEST & SABATON Announce US Tour
The Metal World Shows Support For JAY WEINBERG After He's Fired From SLIPKNOT
BULLET FOR MY VALENTINE Joined By TRIVIUM's MATT HEAFY For "Tears Don't Fall" In Florida
Watch Pro-Shot Footage Of MESHUGGAH's Entire Bloodstock 2023 Performance Right Now
At The Movies
Ozzfest documentary featuring black sabbath, slipknot, slayer & more to be released after 20 years.
DYING FETUS Announces New Album, Fall 2023 Tour
Death metal overlords DYING FETUS will return with a new album, "Make Them Beg For Death" , on September 8 via Relapse Records .
The official music video for the LP's latest single, "Feast Of Ashes" , directed by Blvckbox Studios , can be seen below.
Recorded in Baltimore with longtime producer Steve Wright and mixed by Mark Lewis ( CANNIBAL CORPSE ), "Make Them Beg For Death" contains every DYING FETUS hallmark. The veteran death metal band;s ninth album is fast, intense, and brimming with unstoppable grooves.
"Make Them Beg For Death" delivers savage beatdowns equally designed to pulverize and mesmerize. "It follows on from where 'Wrong One To Fuck With' left off," drummer Trey Williams promises. "We don't need to participate in the technical death metal arms race. We've got the big guns, and we've proven that. It's all about pointing them in the right direction, so to speak."
Monstrous riffs, blast beats, unstoppable hooks, and earth-moving grooves define their catalog. "We put our own twist on death metal," explains co-vocalist/guitarist John Gallagher . "We were like most bands, starting in the garage, drinking beer, having a little fun on the weekend, finding the right amps through trial and error. We blended aspects of bands we liked — SUFFOCATION , OBITUARY , DEICIDE and CANNIBAL CORPSE , among others; the dual vocal approach of CARCASS — and made them our own. 'Let's make it moshy, let's make it slammy.'"
To the men of DYING FETUS , the mission is straightforward.
"The philosophy is the same now as it was when the band started," Gallagher confirms. "To write catchy riffs and to make it memorable. Whatever style of music you're doing, make it something people want to hear repeatedly."
"Make Them Beg For Death" track listing:
01. Enlighten Through Agony 02. Compulsion For Cruelty 03. Feast Of Ashes 04. Throw Them In The Van 05. Unbridled Fury 06. When The Trend Ends 07. Undulating Carnage 08. Raised In Victory / Razed In Defeat 09. Hero's Grave 10. Subterfuge
"Make Them Beg For Death" 's deluxe one-time press CD boxset edition is strictly limited to 2,000 copies worldwide includes CD, woven patch and 18" x 18" album art poster all housed in a custom, rigid board box.
DYING FETUS returns to the U.S. stages this fall from October 17 to November 19 with THE ACACIA STRAIN , DESPISED ICON , CREEPING DEATH and TACTOSA to support the release of "Make Them Beg For Death" . Tickets are on sale this Friday, July 14 at 10 a.m. local time. Additionally, DYING FETUS begins its summer European tour at the end of the month on July 25 through August 20.
U.S. fall 2023 headline tour with THE ACACIA STRAIN , DESPISED ICON (co-direct support), CREEPING DEATH and TACTOSA :
Oct. 17 - Cincinnati, OH Bogarts Oct. 18 - Pittsburgh, PA Roxian Theatre Oct. 19 - Philadelphia, PA Brooklyn Bowl Oct. 20 - Richmond, VA Canal Club Oct. 21 - Greensboro, NC Hangar 1819 Oct. 22 - Atlanta, GA The Masquerade Oct. 24 - Orlando, FL The Beacham Oct. 26 - Houston, TX Warehouse Live Oct. 28 - Austin, TX Come And Take It Live Oct. 30 - Albuquerque, NM Sunshine Theater Oct. 31 - Phoenix, AZ The Marquee Nov. 01 - San Diego, CA House of Blues Nov. 02 - Los Angeles, CA The Belasco Nov. 03 - Santa Cruz, CA The Catalyst Nov. 04 - Sacramento, CA Ace of Spades Nov. 05 - Santa Ana, CA The Observatory Nov. 07 - Salt Lake City, UT The Depot Nov. 09 - Denver, CO Summit Music Hall Nov. 10 - Lawrence, KS The Granada Nov. 11 - Minneapolis, MN The Lyric at Skyway Nov. 12 - Chicago, IL Concord Music Hall Nov. 13 - Detroit, MI St. Andrew's Hall Nov. 14 - Cleveland, OH House of Blues Nov. 15 - Rochester, NY Water Street Music Hall Nov. 17 - -Brooklyn, NY Warsaw Nov. 18 - Baltimore, MD Rams Head Live
Photo credit: Tracey Brown
Comments Disclaimer And Information
BLABBERMOUTH.NET uses the Facebook Comments plugin to let people comment on content on the site using their Facebook account. The comments reside on Facebook servers and are not stored on BLABBERMOUTH.NET. To comment on a BLABBERMOUTH.NET story or review, you must be logged in to an active personal account on Facebook. Once you're logged in, you will be able to comment. User comments or postings do not reflect the viewpoint of BLABBERMOUTH.NET and BLABBERMOUTH.NET does not endorse, or guarantee the accuracy of, any user comment. To report spam or any abusive, obscene, defamatory, racist, homophobic or threatening comments, or anything that may violate any applicable laws, use the "Report to Facebook" and "Mark as spam" links that appear next to the comments themselves. To do so, click the downward arrow on the top-right corner of the Facebook comment (the arrow is invisible until you roll over it) and select the appropriate action. You can also send an e-mail to blabbermouthinbox(@)gmail.com with pertinent details. BLABBERMOUTH.NET reserves the right to "hide" comments that may be considered offensive, illegal or inappropriate and to "ban" users that violate the site's Terms Of Service. Hidden comments will still appear to the user and to the user's Facebook friends. If a new comment is published from a "banned" user or contains a blacklisted word, this comment will automatically have limited visibility (the "banned" user's comments will only be visible to the user and the user's Facebook friends).