13 Perfect Weekend Trips for Solo Female Travelers
06/16/2023 by Kristin 7 Comments
Looking for a solo weekend getaway that's easy to reach, easy to love, and easy to navigate? Are you hoping for plenty of things to do that are enjoyable if you're solo, but also might introduce you to local people? The following are a few of my favorite weekend getaways for solo female travelers, mostly in the western USA:
Table of Contents
1. Maui, Hawaii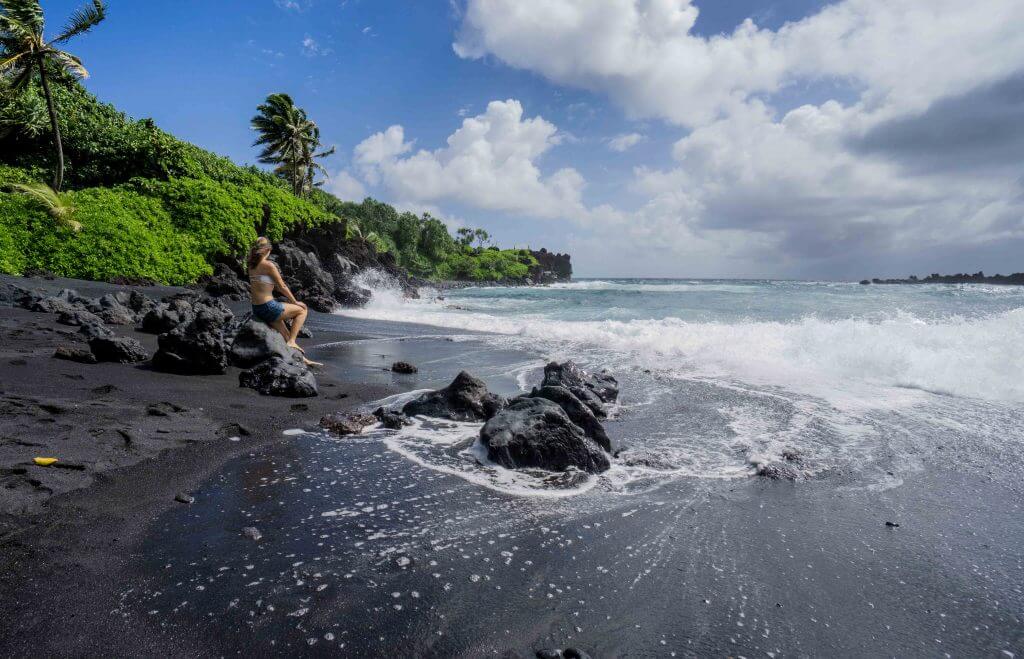 While Maui is more of a 'long weekend' option, the island has so much natural beauty and myriad of activities, it's worth the effort to get to. Start with an afternoon sunbathing anywhere on Maui's 30 miles of beach, then try an ocean activity like surfing lessons , snorkeling , or windsurfing. Explore the coves and tide pools at Kihei Beach or the natural pool surrounded by a lava rock wall at Launiupoko Beach Park in West Maui. Browse local surf shops in small towns like Lahaina and Kihei, and stop for shave ice as often as you can.
Go ziplining high above the island's incredible terrain, or take a whale-watching cruise to see migrating humpback whales. Mountain bike down a volcano, learn about Hawaii's marine environment on a kayak, canoe, or snorkeling eco-tour, or drive the breathtaking Road to Hana . At the end of the day, enjoy a delicious seafood dinner and the beautiful island sunset. Maui is truly the perfect destination for a simultaneously exciting and restful solo getaway. Read more here for the best things to do as a solo female traveler in Maui.
Stay: Airbnb offers this charming studio up in the mountains , or you could stay at this luxury boutique B&B . Here's a list of our recommended boutique hotels .
Getting there: You can fly directly to Maui's major airport, Kahului Airport, or into Oahu's Honolulu International Airport and then take a 30-minute flight to Maui. Rent a car so that you can easily cruise around the island!
2. Boise, Idaho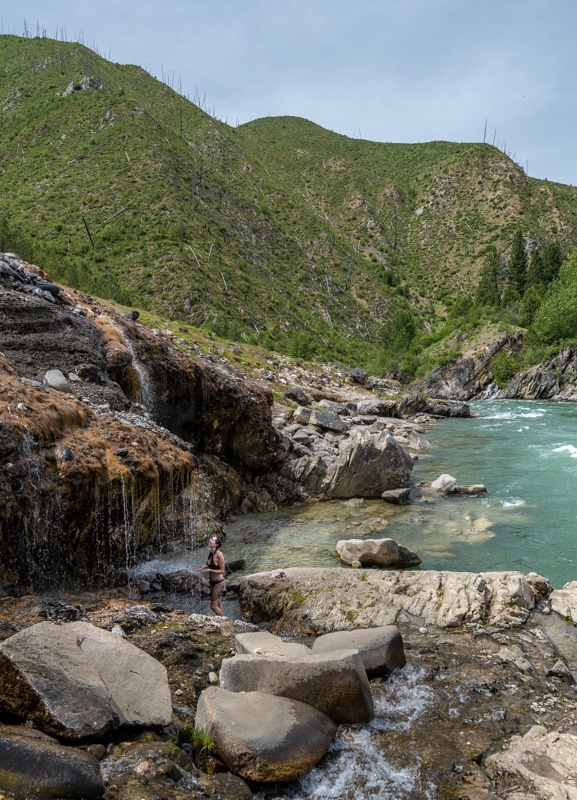 Boise is so unexpectedly cool, I was blown away by all there is to do and see there. Plus, it's so friendly, so as a solo traveler I enjoy myself there. First, head downtown to Freak Alley for some seriously cool street art. Just around the corner, to places with delicious eats, are Guru Donuts, which has vegan options, and Lemon Tree Co. for some delicious sandwiches and salads. For sunset, head out to Camel's Back Park or even out to Bogus Basin for an even better view.
If you're keen, the drive between Boise and Stanley , just a few hours away, is stunning and Stanley is an adorable little town. For outdoorsy types, it's worth heading out for some beautiful hikes in the Sawtooth Mountains and soaking in the hot springs on the way. You can read more about the hot springs here .
Stay: The Modern Hotel downtown is walking distance from most of the things mentioned above, and is a funky, comfortable place to stay.
Getting there: Boise Airport is easy to fly into, with several rental car options right near baggage claim. If you do decide to head out and explore the surroundings, always keep an eye out for deer!
3. Seattle, Washington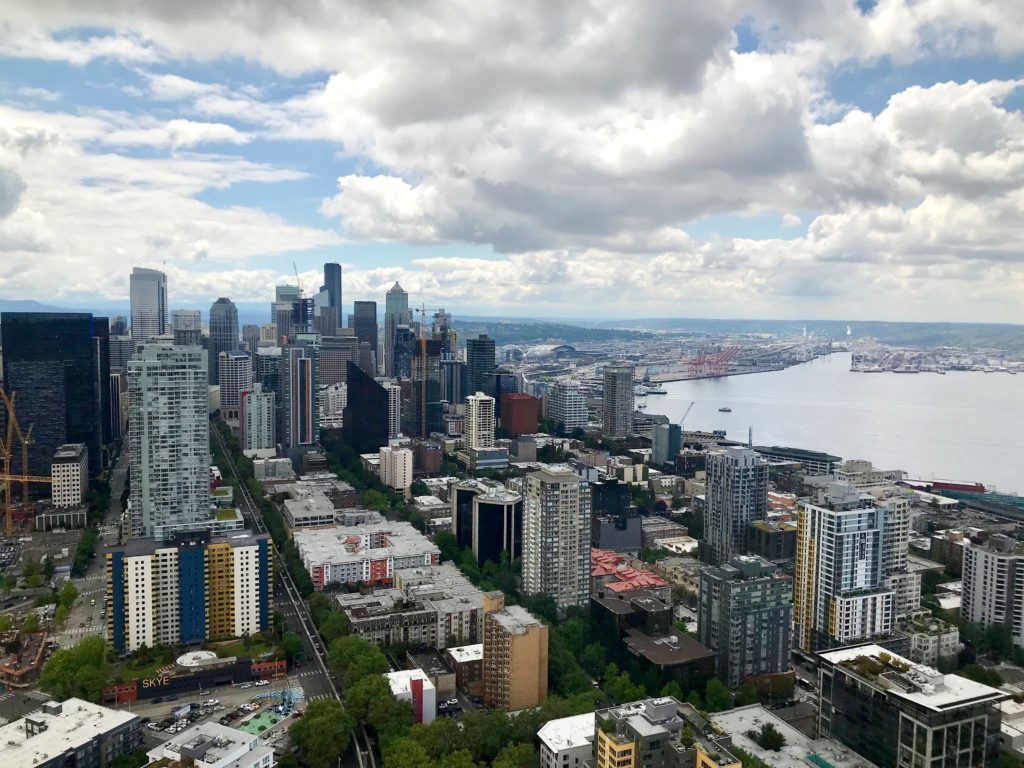 One of the go-to destinations of the Pacific Northwest, Seattle has both a beautiful waterfront area as well as a great downtown feel, complete with skyscrapers and classy hotels. A proper weekend in Seattle involves some exploring of both. Start by taking a harbor cruise to get a great tour of the whole city from the water. Then, work your way inland by stopping at Pike Place Market, a huge indoor-outdoor market full of flower booths, fresh fish stalls, and delicious lunch spots which is an essential part of Seattle's culture and character. (Interestingly enough, the very first Starbucks was born here!) After you've had your foodie fix, spend some time walking around downtown, which is full of cool shops, cafes, bars, and even a few street musicians! Or, catch a Mariners' baseball game at T-Mobile Park if you want to spend a low-key afternoon like a local.
Want to take in a great view of the city? Hang out at Kerry Park, a hilltop spot in the Queen Anne neighborhood on the west side of downtown. For even better views, head up to the top of the Space Needle and look down through the rotating glass-bottom floor more than 500 feet above the ground. While you're in this area (referred to as Seattle Center), pay a visit to the Museum of Pop Culture and then to Chihuly Garden and Glass, an exhibit of glass art installations set inside a botanical garden. Before you leave, be sure to eat some delicious fresh seafood at any of Seattle's great restaurants
Stay: This stylish studio on Airbnb would make a great solo-weekend home. The modern and centrally located Motif Seattle is also a great option for taking on the city.
Getting there: Fly into Seattle-Tacoma International Airport and rent a car to get you to and from the city. While much of Seattle is walkable, you might need the car to get you to a few destinations a bit more spread out from the city center.
4. Bend, Oregon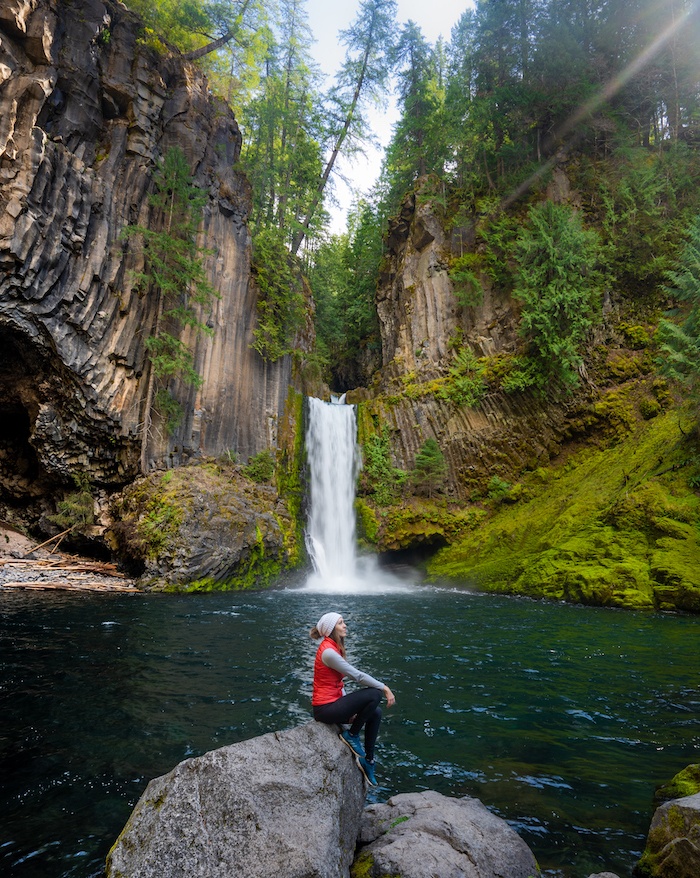 The Northwest town of Bend, Oregon is a small slice of paradise for anyone who loves the great outdoors. Referred to as "the mountain town that has it all," there is no shortage of wonderful experiences in Bend. For example, the nearby Deschutes River offers a plethora of river activities like canoeing , kayaking , stand-up paddle boarding, and tubing. You can even go white water rafting, which is a great way to meet other travelers and adventure junkies! Bend is also home to a 65-mile span of forest running trails called the Bend Urban Trail System. When it snows, Mt. Bachelor has the driest powder in the Northwest for skiing, snowboarding and snowshoeing . And believe it or not, Central Oregon's temperate climate ensures that the hiking and biking in Bend is great year-round. Other activities in Bend include taking a helicopter aerial tour of the region (or take a 66-mile road trip ) and hanging out in the Old Mill District, two old lumber mills turned into the city's hub for shopping and dining.
What's more, Bend has been nicknamed "Beer Town USA" for its huge number of breweries. (In fact, Bend is home to more breweries per-capita than any other city in Oregon, third in the USA!) If you want to make a go at trying all 18 of them, embark on the Bend Ale Trail Beer Tour, where you collect stamps from each brewery you visit in a quest to win cool souvenirs from the Bend Visitor Center. Or, hop aboard the Bend Brew Bus for a guided tour of some of the best spots in Bend, complete with tastings and appetizers.
Stay: Airbnb offers stays like this cozy private room and this riverfront condo . Or, the beautiful Riverhouse on the Deschutes is cozy, spacious, and even pet-friendly.
Getting there: Fly into Redmond Municipal Airport and rent a car to drive the 20 miles south down Highway 97 to Bend.
5. Rocky Mountain National Park, Colorado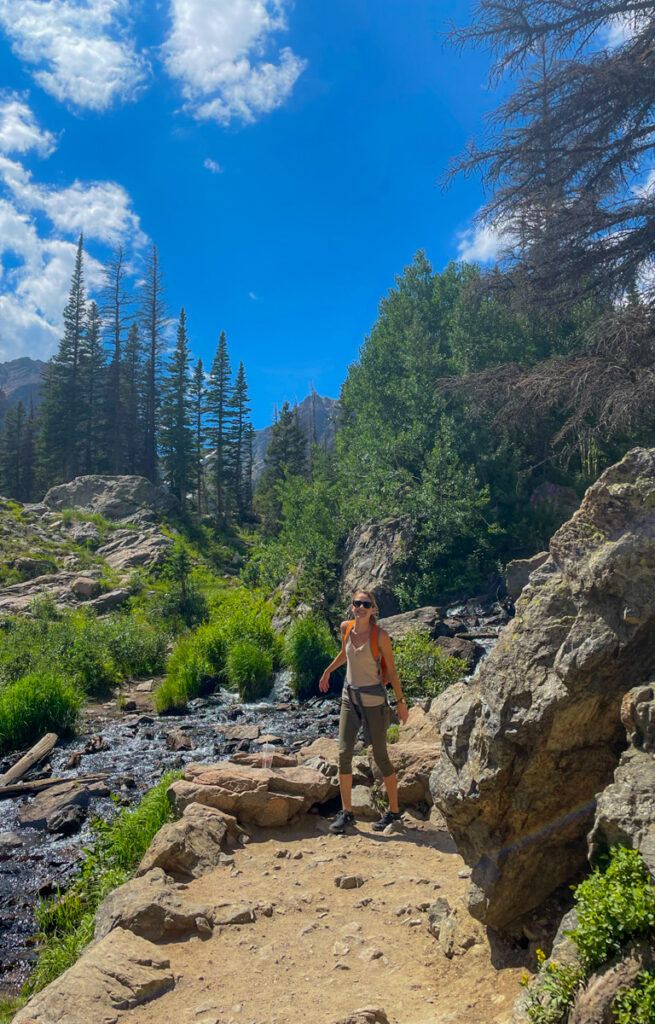 If you're looking for a peaceful solo weekend in nature, consider Rocky Mountain National Park . The wildlife like to come out in the spring. If you visit in the summer, you'll have excellent hiking to various lakes, camping and mountain-biking. The crowds will be smaller in the fall, and in the winter, you can enjoy snowshoeing, cross-country skiing and ice fishing. There are all sorts of terrains, suitable for any experience level, and the views are truly rejuvenating!
You'll want to make the visitor's center your first stop because you can pick up hiking trail maps, learn about the area and plan the rest of your stay accordingly. If you decide to roadtrip here through part of Colorado to get to the national park, the Trail Ride Road will take you right through, connecting the towns of Estes Park and Grand Lake. Be sure to bring a jacket no matter what time of year you visit, as well as binoculars, hiking shoes and a travel pack.
Stay: In Estes Park you could stay at this adventure hostel , or a Mongolian Mountain Yurt . In Grand Lake, there are some campgrounds or the Grand Lake Lodge .
Getting there: Fly to Denver International Airport and rent a car to Estes Park (an hour and a half away) or Grand Lake (three hours). You don't have to drive through the entire park to experience its full beauty.
6. Santa Barbara, California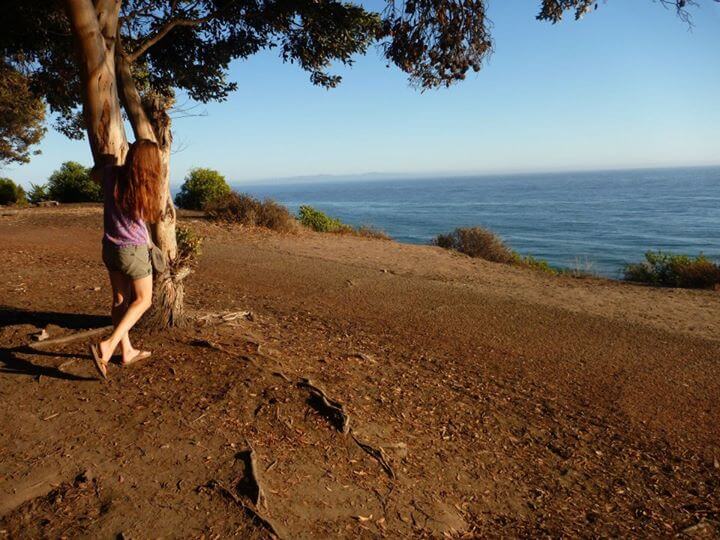 Often referred to as the American Riviera, Santa Barbara has so much to offer a female solo traveler. From the trendy Funk Zone neighborhood and shopping on State Street to hanging out on the beautiful beaches and strolling down the pier, there are countless things to do in SB . Try one of the hikes up in the mountains, like 7 Falls or Lizard's Mouth, or go up to the hilltop ruins of Knapp's Castle to watch a colorful sunset.
If you love history, head uptown to check out the Santa Barbara Mission, or climb to the top of the courthouse's bell tower for a fantastic 360-degree view of the entire city. For a slow afternoon, rent a bike and cruise around the downtown and waterfront areas for fantastic scenery and a great atmosphere. You could even consider spending a Saturday morning exploring the farmers' market two blocks off State Street! Regardless of your choice of activities, you are bound to have a great solo weekend in Santa Barbara .
Stay: The Wayfarer and Hotel Santa Barbara are both great options if you want to stay in the heart of the city. Or, check out this Mission Canyon studio up in the hills or this downtown cottage , both available on Airbnb. If you'd like to camp, El Capitán State Beach , located 20 miles outside downtown, is a great option.
Getting there: The Santa Barbara Airport is small and easy to navigate. Rent a car and you'll be set for the weekend!
More of California's hidden places here:
7. Capitola, California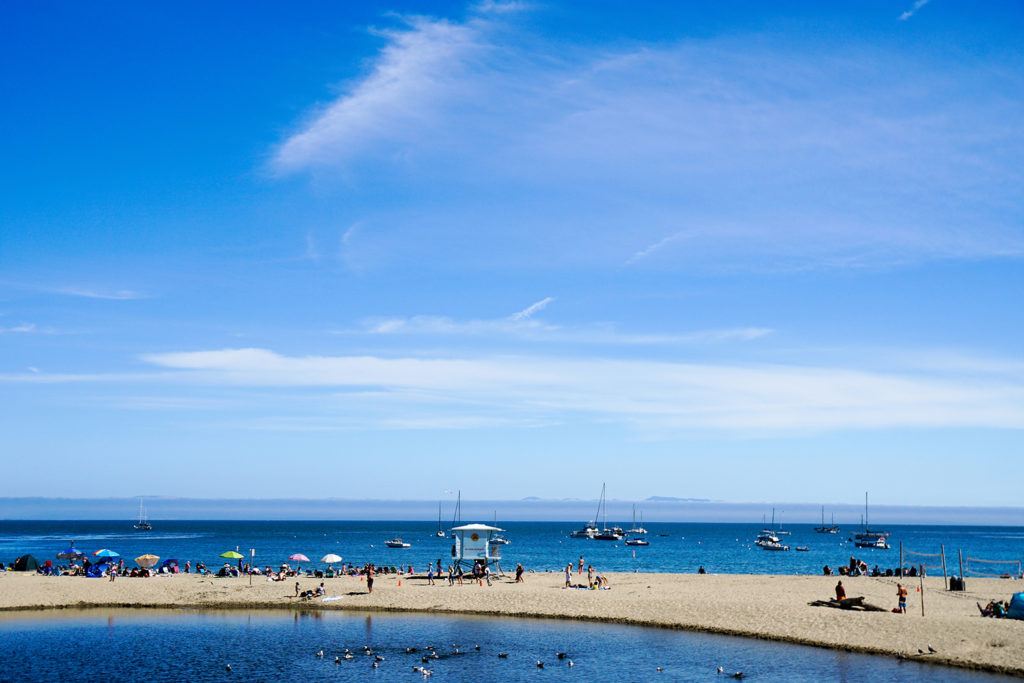 Nestled six miles east of Santa Cruz lies the quaint, sleepy beach town of Capitola. Its friendliness and charm make it a perfect destination for a girl's solo weekend trip . The town is home to both the Capitola Art and Wine Festival and the Capitola Beach Festival, taking place in mid- to late September.
Hang out on the wide stretch of beach, take a surf lesson, or rent a stand-up paddleboard. When you get hungry, grab a massive slice of pizza from Pizza My Heart, a hole in the wall which makes such delicious pizza that it led to a chain of 24 other locations throughout California. The downtown area of Capitola, called Capitola Village, offers tons of unique shops and restaurants to explore. The Capitola Historical Museum even offers free walking tours around town. Once you've done all you wanted to do in Capitola, take a day trip to the Santa Cruz Beach Boardwalk. This classic pier carnival has been around since 1907, offering plenty of rides, games, and delicious fair food. Sometimes the Boardwalk even offers free movies or concerts on the beach
Stay: Spend a relaxing weekend in this private room beach home Airbnb, or stay closer to the beach at the charming Capitola Hotel .
Getting there: The nearest airport is Norman Y. Mineta San Jose International Airport. From there, rent a car and drive the 35 miles down CA-17 South to Capitola.
8. San Diego, California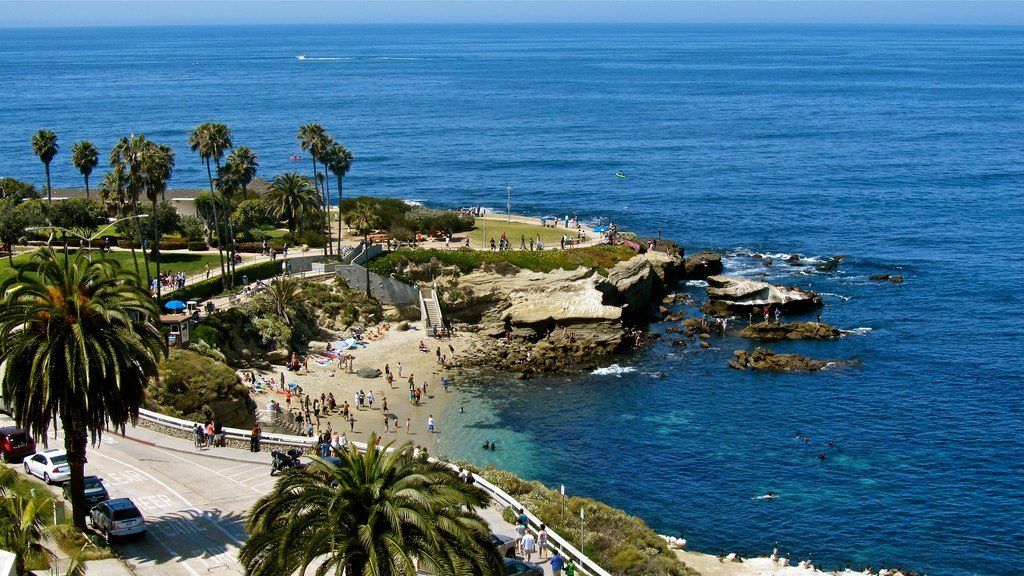 San Diego is special in that it has a unique way of combining city life with Southern California beach life. There aren't too many places where you can have both skyscrapers and wide spans of ocean! Because of this great pairing, San Diego is just packed with fun things to do. Whether you choose to explore the historic Old Town area, catch a Padres baseball game at Petco Park, or simply lay on the beach and soak up the sun, it is tough to get bored in San Diego.
One must-do: take a trolley to the Gaslamp Quarter and go on a haunted walking tour . This 16.5-block area at the heart of downtown is often referred to as San Diego's "urban playground" for its abundance of dining and nightlife (read our tips for staying safe ). Also, be sure to set aside a few hours to explore the lush grounds of Balboa Park , full of gardens, museums, and the world-famous San Diego Zoo . Go shopping downtown at Seaport Village (14 acres of waterfront retail therapy), or grab some snacks and head to La Jolla Cove for a picnic, a kayak through the caves , or a picturesque afternoon at the beach!
Stay: This unique apartment in Little Italy would be a great home for the weekend. Or, check out the Pendry San Diego for a glamorous city stay.
Getting there: Flying into San Diego International Airport is super convenient. Rent a car and you're ready to go!
9. San Francisco, California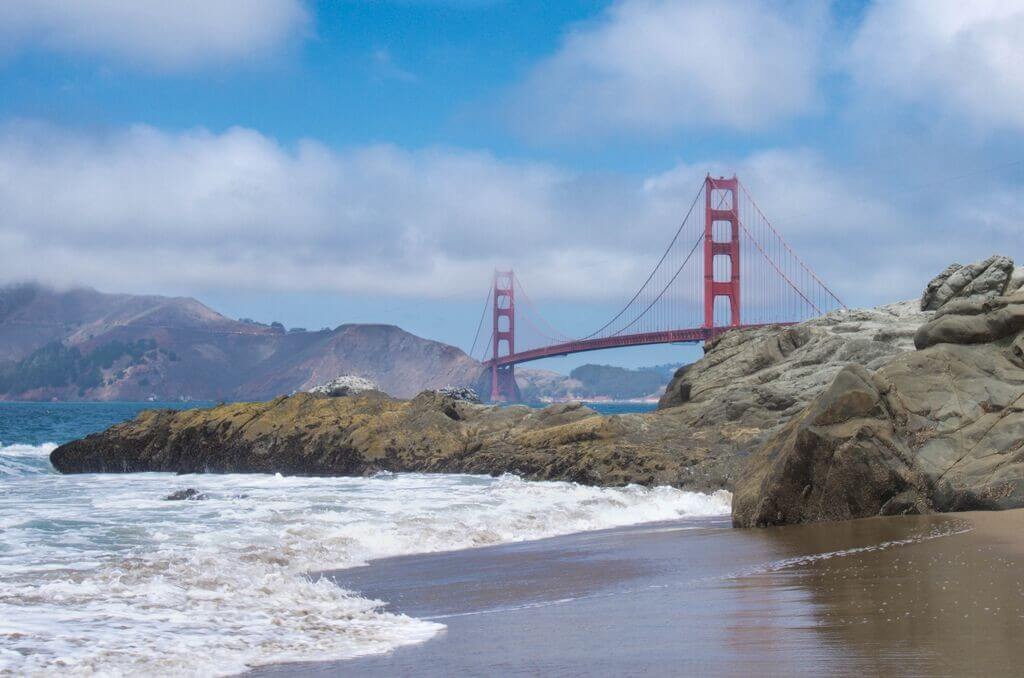 San Francisco is one of the most well-known cities on the entire West Coast, and for good reason. This bustling "City by the Bay" is full of diversity and excitement, and promises any solo traveler a weekend full of unique experiences. Start by checking out the de Young Museum in Golden Gate Park , and explore the park's different gardens while you're there. Adjacent to the park lies the Haight-Ashbury neighborhood which maintains its historical 1960s hippie vibes and is full of cool restaurants and bars, record shops, and vintage shopping. Check out the incredible architecture at the Palace of Fine Arts, and then explore the Presidio, a 1,500-acre national park. For a great view of the Golden Gate Bridge , head to Baker Beach (on the west side of the Presidio) where you'll also have beautiful scenery of South Bay. You can also go on a bay cruise and visit Alcatraz .
Drive down the crazy twists and turns of the world-famous Lombard Street, then head to the top of Coit Tower in the Telegraph Hill neighborhood for beautiful views of the city. If you're looking for that classic downtown feel, spend some time shopping in Union Square. If you plan your SF trip accordingly, you can catch a Giants baseball game at Oracle Park or even attend the yearly Outside Lands Music and Arts festival in early August!
Stay: Airbnb offers some fun, affordable options. For example, this chic suite less than two blocks away from the Golden Gate Park, and this charming guest house a block away from Dolores Park. While a hotel in SF is more expensive, places like the Grand Hyatt San Francisco offer a glamorous city experience.
Getting there: Fly into San Francisco International Airport and take BART (Bay Area Rapid Transit) from the airport into the city. Use Muni, the bus and metro system, as well as San Francisco's famous cable cars to get around the city so that you don't have to rent a car and drive in the crazy city traffic. If there is somewhere that you simply can't reach with public transportation, taxis are readily available throughout the city.
10. Big Sur, California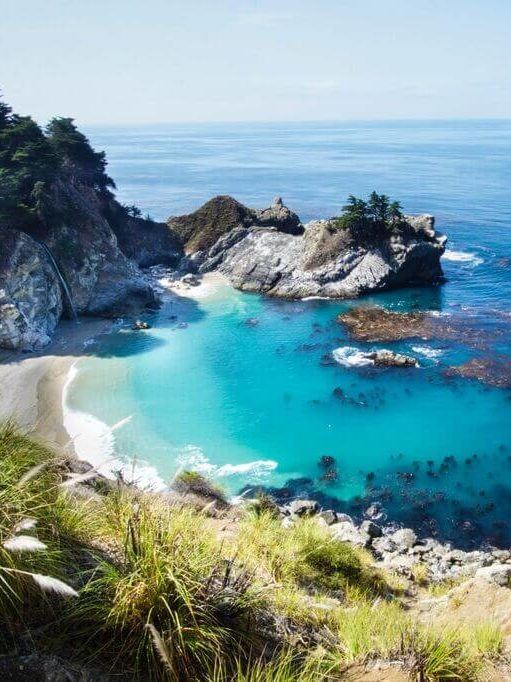 25 miles south of the city of Carmel, Big Sur is where waterfalls and seaside cliffs meet redwoods and mountains. Big Sur is home to five state parks, two state nature reserves, and Los Padres National Forest, so there is no shortage of incredible sights and outdoor activities. Perhaps start a road trip with Julia Pfeiffer Burns State Park, which has seven different hiking trails leading to coves, waterfalls, creeks, and forests. Pfeiffer Beach is home to purple-tinted sand, tide pools, and the famous Keyhole Arch, which is breathtaking at sunset when the light shines through it. Explore the groves and meadows of Andrew Molera State Park by foot, bike, or even horseback, then, go for a surf at the park's beach, which is rumored to be one of Big Sur's best surf spots.
Check out McWay Falls, an 80-foot waterfall onto a small beach with bright teal waters, or drive down the coast along the scenic Highway 1. Go beachcombing for sand dollars at the aptly-named Sand Dollar Beach, and follow its short trail up to the bluffs to look for migrating whales. Be sure to see Bixby Creek Bridge , a 260-foot high and 700-foot long bridge stretching between two rugged hilltops high above the coastline. Finally, when all of your adventuring through mountains, forests, oceans, beaches, creeks, rivers, and waterfalls is done for the day, retire to a campsite among tall redwoods or overlooking the Pacific Ocean to rest for another day of exploring.
Stay: One great campsite is the Fernwood Resort along the Big Sur River. It offers several different options for camping, including traditional camping, RV camping, cabins, and even "glamping"! Fernwood also provides access to a variety of beach, redwood, and river hiking trails. Or, for something more rustic, stay at Deetjen's Big Sur Inn , which dates back to the 1930s.
Getting there: If you plan on flying to Big Sur, the nearest airport is Monterey Regional Airport. You'll have to rent a car and drive down Highway 1 until you reach the part of Big Sur you wish to visit.
11. New Orleans, Louisiana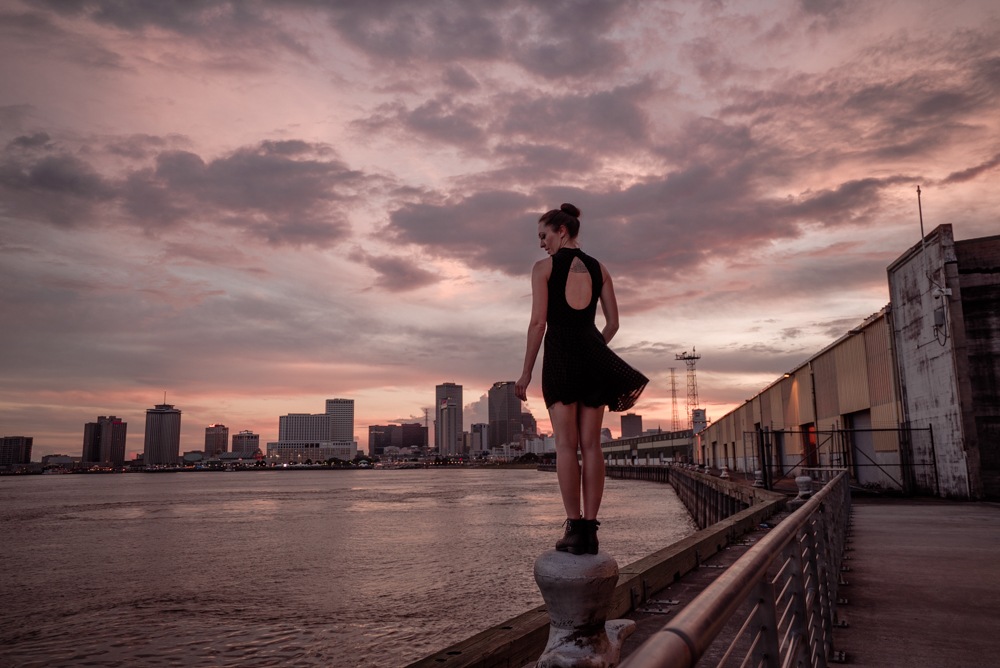 NOLA is special because it feels like a piece of the past, complete with streetcars and an architectural style that you won't find anywhere else. New Orleans offers all kinds of things to do (here's our NOLA itinerary ), from trying incredible French-Creole or vegan cuisine to soaking in the city's history and culture. Start with one of New Orleans's many museums, like the New Orleans Jazz Museum or the Mardi Gras Museum of Costumes and Culture (which includes an interactive Mardi Gras costume closet). For another fun solo experience authentic to New Orleans , you can get your tarot cards read !
Take a walking tour of some of the historic plantations around New Orleans, like Whitney and Oak Alley . Then, spend time shopping and wandering through the French Quarter , where you can also try the famous beignets and a cafe au lait at Café du Monde, which has been in New Orleans since 1862. Check out the French Market, America's largest and oldest open-air market, to browse the work of dozens of artisans. Or, explore the quirky, artistic Bywater District , where you can rent a bike and take a ride along the Mississippi through Crescent Park. End the day by listening to live music on Frenchmen Street (be sure to read our recommended packing list for what to wear).
Stay: This charming Airbnb , located only a half-block from the French Quarter, would make a great home base for a weekend in New Orleans. Or, try the beautiful (and affordable) International House Hotel less than a mile from the French Quarter for that classic New Orleans feel. Alternatively, check out our list of recommended boutique hotels .
Getting there: Fly into Louis Armstrong New Orleans International Airport, then take the airport shuttle to downtown, uptown, or the French Quarter. Once you're in the city, it is easy to get around by foot, bike, or streetcar, so you won't need to rent a car for the weekend.
12. Islamorada, Florida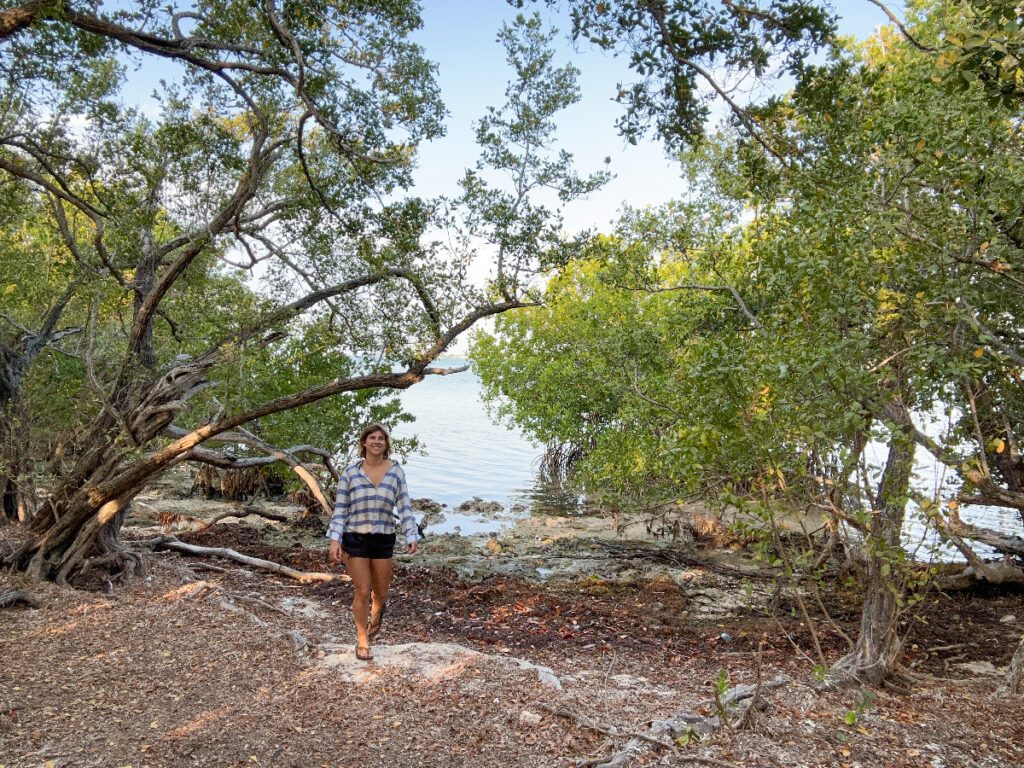 If you're looking for a laid-back weekend in the sun, head to Islamorada. The Village of Islands is a beautiful part of the Florida Keys. It's located partway between Key Largo and Key West , and is a perfect balance between touristy and peaceful. The free transportation in electric vehicles makes the village easy to explore, and the waters are warm and gorgeous. There's spectacular snorkeling where you'll feel like you're in an aquarium, and you can walk through the Indian Key ghost town. There are several state parks, or you could enjoy the outdoors with activities like eco-tours, fishing, boating, and feeding the tarpon at Robbie's marina.
Another reason why Islamorada is the perfect weekend getaway is you are so close to the other Florida Keys. If you happen to discover all that Islamorada has to offer, you can explore Marathon and even venture to see the deer at Big Pine . The Overseas Highway will take you from key to key, and as long as you start or end in Islamorada, you can use the village's free transportation.
Stay: The Sunset Inn is centrally located to all that Islamorada has to discover, has a pool and offers fishing charters. Or the Pelican Cove Resort and Marina has complimentary kayak and paddleboard rentals, a private beach and a saltwater lagoon!
Getting there: fly to Marathon and take the free Islamorada transportation to your hotel, or fly to Miami and take a Flixbus to Islamorada. Once you're there, you can use the free transportation to get around, or if you've driven, you can just use your car!
The Mid-West
13. chicago, illinois.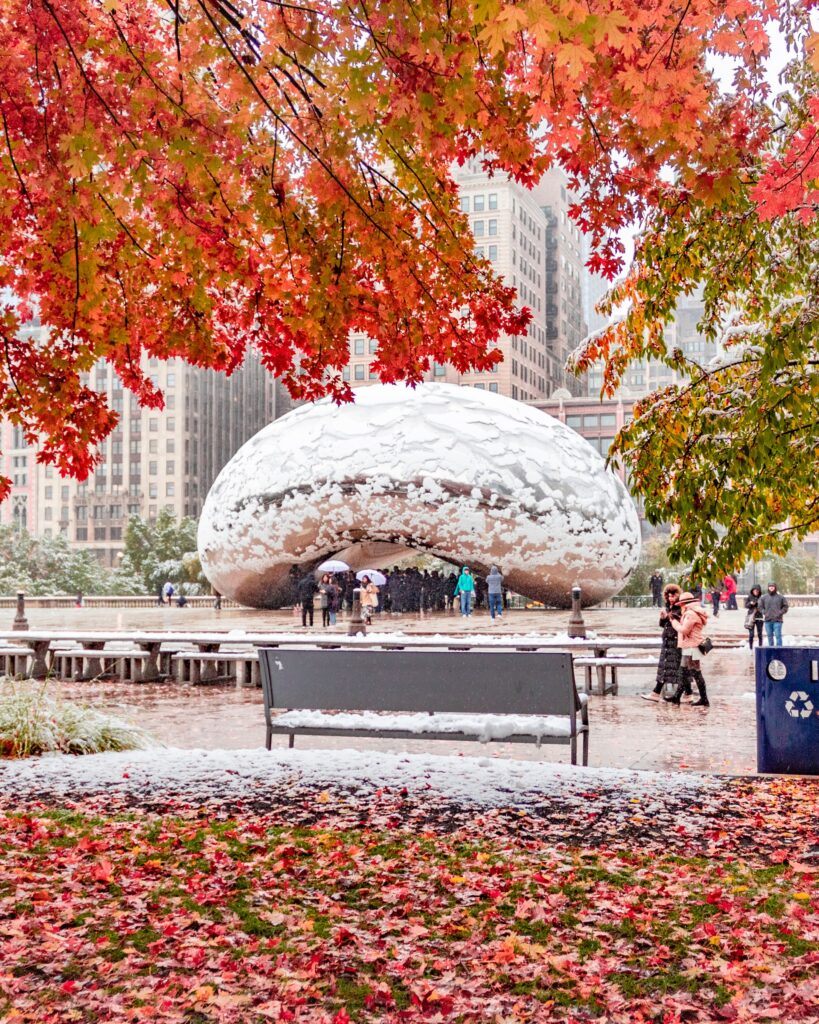 Chicago is a very enriching, and also affordable city for a weekend vacation. As with many other U.S. cities, there is a relatively high crime rate, so be sure to check out these safety tips from a local before you go. The weather in Chicago can also be somewhat unpleasant at times, but you can still visit at any time of year and have a full schedule if you know what you want to do and pack accordingly (read our article on the best time of year to visit Chicago ).
You can kayak in the Chicago River, go on food tours, enjoy beaches on Lake Michigan, walk through the zoo, go biking on 606, and of course get a selfie at the Bean, or any number of other year-round things to do . Some free activities include volunteering at a community garden, strolling through the streets, visiting museums, go to a summer street festival, and learning about sustainability.
Stay: This hostel at Lincoln Park (a charming area) includes breakfast, or you could stay at an Airbnb in LGBTQ+ friendly Lakeview , but there are several neighborhoods worth exploring , especially if you are visiting Chicago for a particular vibe.
Getting there: Fly into Midway and then hop on the Orange Line L to get downtown. The L line is the best way to get around the city once you get there.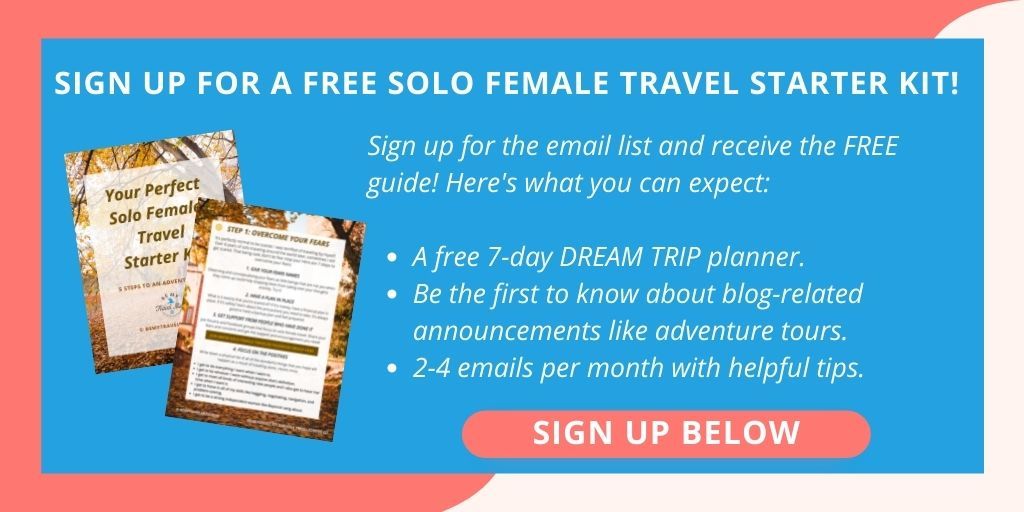 First Name:
Ready to head out on a solo adventure? I hope this list helped you to find something appealing, whether it's an island or beach escape, bustling city with its own culture, or a foodie paradise.
Have more to add to the list? Let us know in the comments!
Leave a Reply Cancel reply
Your email address will not be published. Required fields are marked *
Save my name, email, and website in this browser for the next time I comment.
subscribe to our newsletter
This site uses Akismet to reduce spam. Learn how your comment data is processed .
Sheila says
07/04/2019 at 12:55 pm
Would love to see more posts like this but for other parts of the country. The west coast isn't really a destination for a weekend due to the distance for me.
How about one focused on the midwest, one for the east coast and one for the south?
07/04/2019 at 3:55 pm
Um, way to be west coast biased? East Coast cities would make great solo travel destinations! NYC, Boston, Philly, DC, Nashville, and I'm sure more. Chicago and St Louis area great mid-west cities as well.
Kristin says
07/07/2019 at 9:13 am
LOL it's where I'm from. I haven't been to most of the cities you listed but am working on it.
07/11/2019 at 9:25 pm
Since people brought up the other parts of the US: 1. Weekend trips for the East Coast: Myrtle Beach, SC to Wilmington, NC (Grand Strand) for nice sandy, affordable beaches with warm water or Charleston, SC/Savannah, GA for more culture and history (plus some nice beaches too, some more exclusive and in the case of near Savannah, less commercialized and more natural and raw). If want to make it a four day weekend and fly for those in the Northeast, add Florida in there. Kristin's been to Ft. Myers, can also try the other coast like Palm Beach. For those living in the Mid-Atlantic or Northeast, there is Kristin's favorite of Cape Cod (I would through Boston in there), but also NYC, Jersey Shore, Washington D.C. (four day weekend for sure). Lastly, you have the Appalachian Trail accessible within a weekend drive to anywhere in the East (why I didn't add VT/NH/ME specifically) for the mountain experience.
2. Weekend trips Midwest: Also, could reach the Appalachian Trail somewhere within a day or two drive. Or you have some favorites from Kristin's past lists of Minneapolis (can't forget St. Paul), Bayfield, WI (See 15 Best Places..). WI and MN are among my favs in the Midwest. Chicago-Lake Michigan, or outdoorsy fun in the Ozarks of MO/AR. For those into country music, Nashville. I really enjoyed Pittsburgh a lot too and Niagara Falls (midwest-east?, depending on who you ask!).
And the US is so big, it can go on and on with hundreds of off the beaten path places I've been. Hope one day Kristin can visit all 50 states. Each one has got special things to offer.
Lastly, for those who take road trips, if you have more like a week, try experiencing at least a good portion if not all of historical Route 66 from Los Angeles to Chicago. It goes through many interesting places and cities like St. Louis, the Ozarks, Albuquerque, Flagstaff too. For us Easterners, there is US Highway 1, but to go from Key West to Fort Kent, ME would take a month and some of this route is boring, so don't suggest doing that! 🙂 But going to Key West is cool. I have the "mile marker 0" of US Highway 1 in an old photo album.
03/28/2023 at 9:56 am
How in the world did New Orleans get on a list for females traveling alone?! Hello?
03/28/2023 at 1:45 pm
I traveled solo there and had a great experience.
08/14/2023 at 10:57 am
Me too! More than once; hit Bourbon street alone too. I always have a blast in NO
Adventure & Nature
Attractions
Beach & Sun
Food and Drinks
Things to Do
Accommodations
Budget Travel
Backpacking
Solo Travel
Themed Vacations
Transportation
North America
South America
Apps & Gadgets
Savage Travels
Top 8 Weekend Getaways for Singles you should really do once in your life
Just because you're single, it doesn't necessarily mean that you can't partake in a getaway. In all actuality, there are an abundance of vacation destinations that are located all over the world, that specifically cater to single individuals who wish to take a vacation by themselves but still be able to enjoy the opportunity of being able to intermingle with other people who have a similar agenda. In this overview, we'll take a look at the top weekend getaways for singles.
Table of Contents
Cooking Vacations  
One of the most sociable forms of weekend getaways for singles is cooking vacations. If you are looking to meet people – this is a great choice. Cooking is full of energy and activity. The experience of learning how to make a delicious dish is a great one to share. Situations are usually funny, laid back and generally fun. Plus – you always get the chance to eat together and try your own meals at the end of the day. What better excuse to sit around and get to know a new and exciting group of people?
Singles cooking vacations are, of course, also great for those who love food or want to learn to cook. You learn skills in a fun and practical way. And you get the joy of doing so with new people around you. Cooking is no longer a chore, but a new skill, and once you have learned through an exciting and fresh experience. Visit this website for the best cooking vacations.
2. Yoga Retreats
Yoga retreats are an excellent choice for weekend getaways for singles as they have a strong and simple focus. For those who are new to the activity, or for those who have practiced it for a while, these vacations are simple and relaxing. They revolve around the practice of one of the world's most calming exercises. You can push yourself to new levels with the help of expert instructors. Or you can learn for the first time about a practice quickly becoming a universal fad.
The experiences of a singles yoga vacation are those that you take home with you. Not only do you keep the memories, but you also retain the knowledge of greater yoga skills. You carry the relaxing techniques back into everyday life. Not just an experience, these singles vacations are an investment.
The settings are usually beautiful. The people are often of a similar mindset. Beyond the yoga, there is much to enjoy about these vacations. You can share a calming experience with new and similar people. Or, you can relish the solitude, and enjoy the calming setting in peace and quiet. Have a look at this website to find the best yoga retreats.
Detox vacations are becoming more and more popular as people are striving for a chance to step back from their busy and frantic lives. In a fast-paced society, with increasing pressure from work and social life, people are often yearning for the chance to be alone and get back to basics. This is exactly what singles detox vacations offer.  
Many people lack the knowledge to create their own healthy meals. Many people lack the discipline or structure to stabilize their sleep. Many people lack time to step back and take a break simply. During singles detox retreats, experts organize all these things for you. You do not have to plan or structure your day, but simply go with the flow and feel the positive effects.  
In this time, you also get to learn how to improve your lifestyle back home – and meet some friendly faces along the way.   Have a look at this website for some great detox vacations.
4. Meditation  
Many people want to try meditation but don't know where to start. Participating in a singles meditation vacation is a great way to combat this conflict. Meditation is a fundamentally simple thing, yet we require some guidance to realize its full potential. The result is a set of skills and practices to take home and apply to your daily routine.
Although meditation is a single activity, it can be surprisingly social. The taught practices inspire many interesting discussions and in-depth conversations. Consequently, you get to meet many like-minded people and share an abundance of thoughts. Alternatively, these vacations are a great opportunity to be alone and embrace the chance to get back to yourself.
These weekend getaways for singles often offer healthy fresh meals and calming activities alongside meditation. Altogether, the result is a holiday of relaxation and simple joys. To spend a week, or weekend, in this state of mind can really make a difference. And the results of a meditation vacation can go far beyond the immediate effects of calmness, influencing the way you live your daily life, even for years afterward. Visit this website for the best meditation holidays.
5. Rancho La Puerta – Mexico
Regarded as being one of the best weekend getaways for singles and located approximately 3 miles from the U.S. border, totaling a 3-hour drive from Los Angeles, the Rancho La Puerta is a family owned weekend vacation destination that has been receiving an influx of positive reviews since it was originally established in 2007. What makes this destination so unique is that they have a variety of packages that have been specially customized to suit a single individual which starts from approximately $400 for a weekend. The 3000 acres of private gardens of Rancho La Puerta are a perfect opportunity for nature lovers who would love to visit a ranch like destination and be able to intermingle with other nature lovers in a safe environment.
6. Grand Oasis – Fiesta In Cancun Weekend Package – Mexico
One of the getaway packages that have been rising in popularity for declaring themselves as an ideal destination for singles is the Fiesta In Cancun All Inclusive package that the Grand Oasis offers. The Grand Oasis is highly regarded for being the premier hotel for entertainment. The hotel proclaims that they have the largest pool in Cancun. They are also on a property that features a 1/2 mile beach front.
The hotel also announces that due to is 14 bars, 3 of which are swim-up bars, professional staff of over 50 entertainers and its proximity to a variety of nightclubs, its weekend getaways for singles package essentially attracts singles from all over the world on a yearly basis. They also proclaim that a vast majority of their clients are in fact, single individuals. And as such, there are plenty of opportunities for any single person who has a profound love for nightlife activities.
7. Club Getaway – Connecticut, United States
Unlike most vacation destinations that offer a single weekend package along with a variety of other packages that range from 1-4 weeks. Club Getaway on the other hand specifically deals with weekend getaways for singles only. Club Getaway is on a property that spans over 300 acres. It overlooks the beautiful lake in the Berkshire Mountains of Kent, Connecticut. Their weekend packages feature a variety of activities, such as:
Water sports activities like wakeboarding, kayaking, canoeing, and sail-boating.
Adventure sports such as rock climbing, mountain biking, and zip lining .
Late night campfires and dinner parties
8. New Orleans Plantation Country – Louisiana, United States
If you're located in the northern, western or eastern side of the U.S. but would love to experience the cuisine and distinctive customs of The South, this getaway location is for you. New Orleans Plantation Country gained worldwide notoriety after a series of Hollywood producers utilized the property as a backdrop for a variety of movies. What makes this destination unique is that vacationers have the opportunity to stay at either the Poche Plantation B & B or the Ormond Plantation B & B. Both of which are located on the property and both of which were established in the early 1800s.
Essentially, besides giving its visitors the opportunity to enjoy some truly authentic southern cuisine and offering a variety of Cajun pride swamps and wild Louisiana tours, there is more. Many visitors have proclaimed that the aura that the destination procures gives them a sense of what it was like to live in the times at which the property was originally established. Despite the whole concept of its name, the company proclaims that they invite races from all walks of life. They also proclaim that their staff is also racially diverse.
RELATED ARTICLES MORE FROM AUTHOR
Love solo travel you need to experience singles vacations, practice mindfulness, enjoy slowness and embrace the moment with wellness travel, looking for safari holidays check out these top destinations and useful packing tips.
I plan to start eating healthy very soon so I am going to try detox very soon so number 3 on your list is a good one for me it will be fun doing it as a vacation.
very american centric disappointed
LEAVE A REPLY Cancel reply
Save my name, email, and website in this browser for the next time I comment.
EDITOR PICKS
Experience san diego's perfect, year round weather, top 20 bicycle-friendly cities in the world for 2021 / 2022, best national parks for families in 2021/2022, popular posts, popular category.
Europe Destinations & Cities 78
Attractions 69
North America 62
North America Destinations & Cities 51
Adventure & Nature 48
Accommodations 42
Food and Drinks 40
© The Best Travel Places - Photo Credits: Dreamstime.com
Privacy Policy
Affiliate Disclaimer
Privacy Overview
Awesome, you're subscribed!
Thanks for subscribing! Look out for your first newsletter in your inbox soon!
The best things in life are free.
Sign up for our email to enjoy your city without spending a thing (as well as some options when you're feeling flush).
Déjà vu! We already have this email. Try another?
By entering your email address you agree to our Terms of Use and Privacy Policy and consent to receive emails from Time Out about news, events, offers and partner promotions.
Love the mag?
Our newsletter hand-delivers the best bits to your inbox. Sign up to unlock our digital magazines and also receive the latest news, events, offers and partner promotions.
Things to Do
Food & Drink
Time Out Market
Los Angeles
Get us in your inbox
🙌 Awesome, you're subscribed!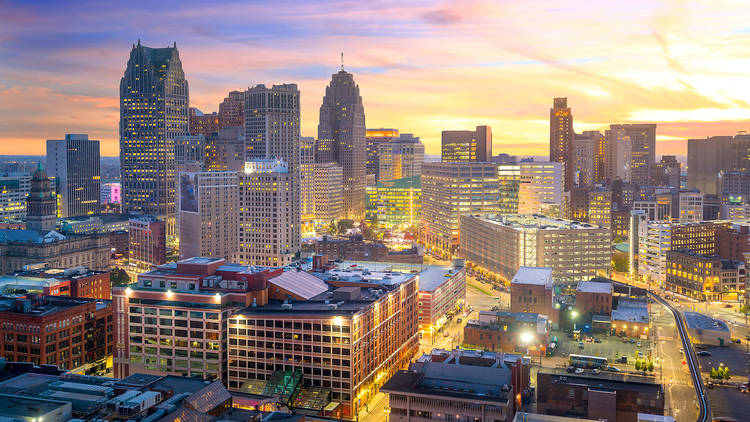 The 18 best solo trips in the U.S.
Ready to venture out on your own? Our selection of the best solo trips in the U.S. are the perfect way to get started.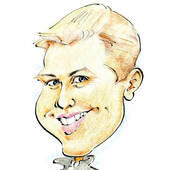 Solo travel is booming—for good reason. Sure, sharing experiences with friends, family, or your significant other is fun, but taking a trip alone is a whole other type of adventure. You can build confidence, take in moments without distraction, and, best of all, get to do exactly what you want to do. No debates about where to eat or what to see, just you and your whims. Being solo also makes it easier to strike up a conversation with a stranger, be it a local or fellow traveler.
Fortunately, you don't have to venture too far to enjoy a fulfilling solo sojourn. Whether you've done this before or are looking to take your first trip alone, we've rounded up the best cities to visit as a party-of-one that will provide plenty of new experiences, whether you're an art enthusiast, foodie or beach lover. From the historic streets of Boston to the mountains of Colorado to the hills of San Francisco , here are some of the best solo trips to take in the US with plenty of itinerary suggestions to boot.
An email you'll actually love
Best solo trips in the U.S.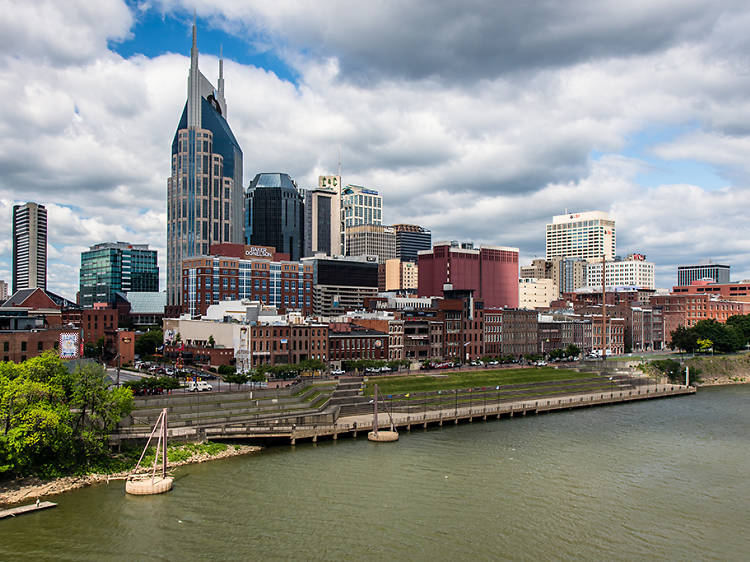 1. Nashville, TN
Let your love of music—and hearty Southern cooking—guide your trip through Nashville . For a toe-tapping good time, head to the Basement and possibly catch a 'secret' show from a national headliner in an intimate setting. Before the music, fill up with some finger-licking good Tennessee pork shoulder at Jack's Bar-B-Cue , where you'll make friends while waiting in long lines (trust us, it's totally worth it) or test your limit for spicy food at Prince's Hot Chicken Shack or Hattie B's . Celebrate a successful solo sojourn by ordering a cocktail at White Limozeen , the pink-hued, Dolly Parton-themed rooftop bar atop the Graduate Nashville .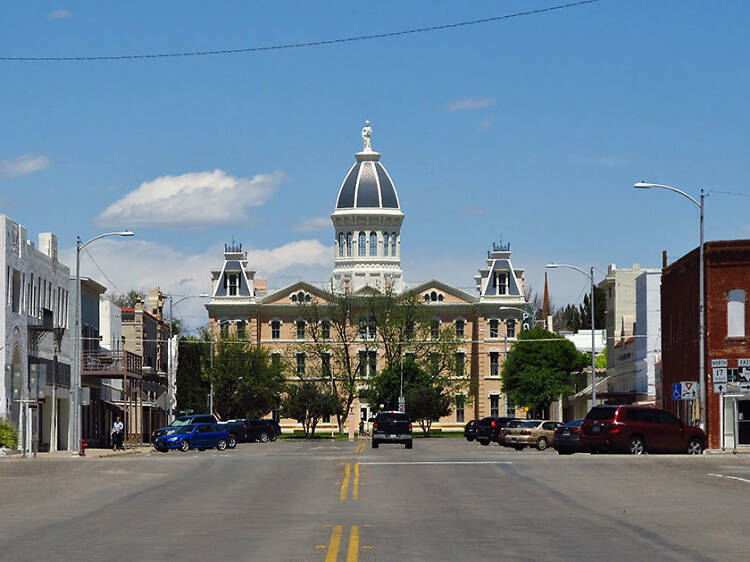 2. Marfa, TX
Independent travelers with an artistic side need to visit Marfa, which has quickly become a top destination for artists looking for a productive retreat. Miles away from any other city and hours from the nearest airport, this teeny-tiny small town (population: less than 2,000) in the desert boasts large-scale art installations (including the Instagram-famous Prada Marfa one), the Chinati Foundation art museum, and a historic army fort . Unsurprisingly, there aren't many hotels here; however, we recommend Hotel Saint George , a minimalist-inspired boutique hotel with a bustling lobby bar and stylish interiors.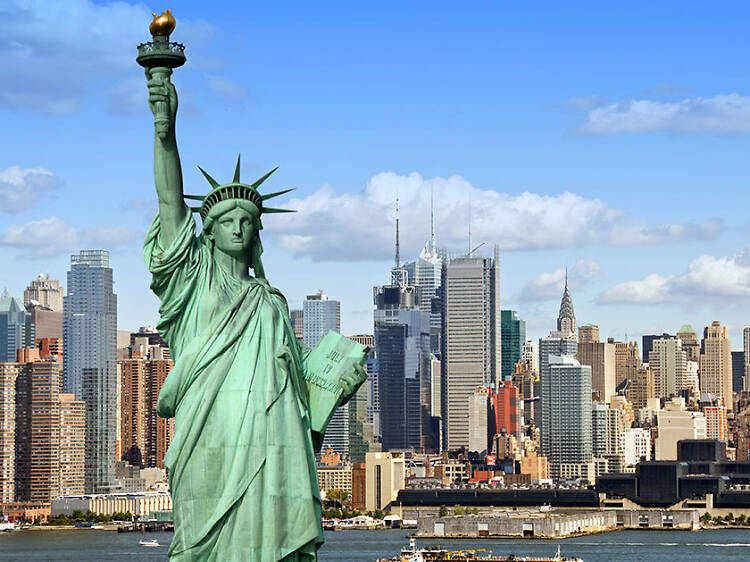 3. New York, NY
While being alone in a city as densely populated as the Big Apple might seem lonely, we guarantee it'll feel quite freeing in no time. Get in a New York state of mind while heading to the city's fabulous museums (including the MoMA , The Met , and the Whitney ), gorgeous public spaces and phenomenal performances on Broadway or at the Metropolitan Opera. Don't forget to get a taste of the world-renowned Brooklyn food scene , and never fear going to a restaurant or bar to dine solo—in New York, that's standard fare. Make SoHo your home base for exploring by staying at the design-centric Crosby Street Hotel , where guests and locals can mingle throughout the chic public spaces.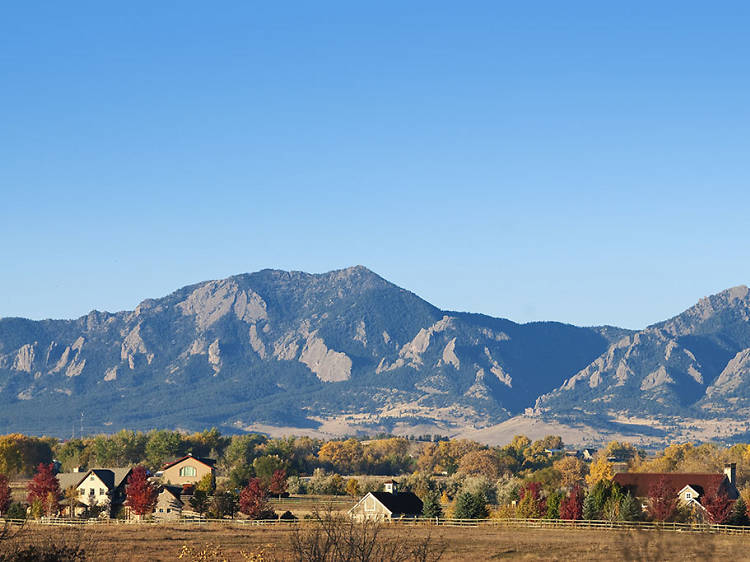 4. Boulder, CO
Hiking boots are a must if you're visiting Boulder. Skiers and snowboarders take over the city in the winter, and when the weather is good, visitors flock to Eldorado Canyon State Park , Flagstaff , Chautauqua Park , and the Flatirons . Stay in the heart of town at the historic Hotel Boulderado , which puts you within walking distance of the vibrant Pearl Street Mall . Along this four-block-long pedestrian-friendly hotspot, you'll find a slew of shopping, drinking, and dining options .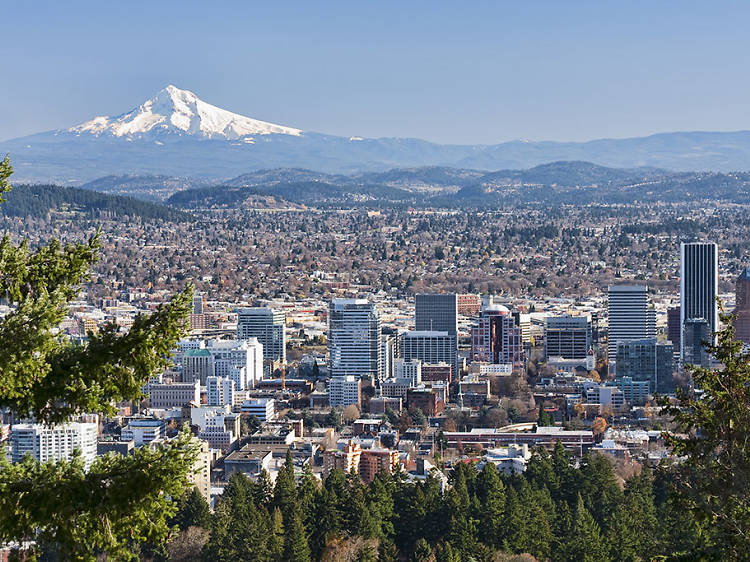 5. Portland, OR
Portland's laid-back vibes and numerous attractions make it ideal for a solo trip. Join fellow foodies as you sample your way through SE Division Street, including a savory breakfast at Pine State Biscuits and a creamy milkshake from Fifty Licks . Then, retreat to nature with a hike through Forest Park ; alternatively, stroll among thousands of flowers in the International Rose Test Garden . Looking to make new friends? Try hitting up a concert at local favorite Mississippi Studios or grab a beer at the city's many breweries. After an action-packed day, retreat to your room at The Nines , conveniently located downtown.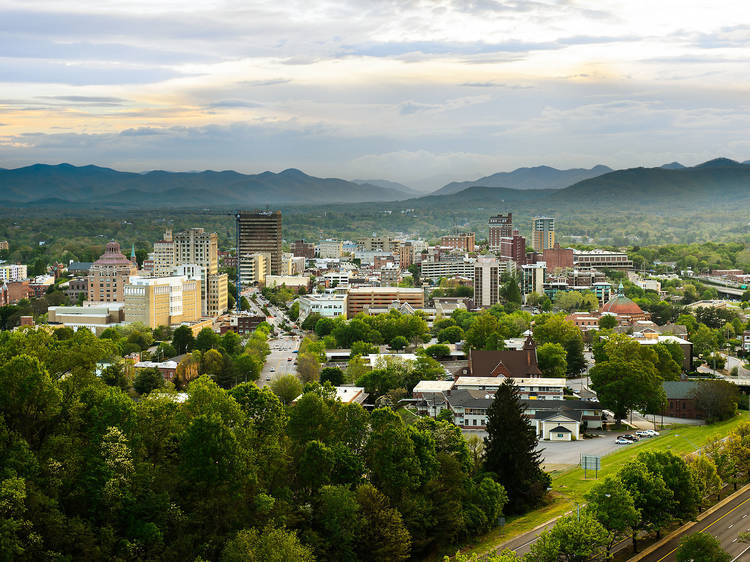 6. Asheville, NC
Nestled in the Blue Ridge Mountains, this dynamic North Carolina city is a favorite among artists and outdoor lovers alike. The tranquil waters of the French Broad River, located within the city limits, are perfect for a kayak trip, while the nearby mountains offer plenty of great hikes and look-out spots for photographers and nature enthusiasts. If you want a more refined experience, check out the palatial Biltmore Estate , America's largest privately owned house. You can even spend the night here: Three properties can be found within the 8,000-acre grounds. Beer enthusiasts will also love it here: Asheville has more breweries per capita than any other city in America.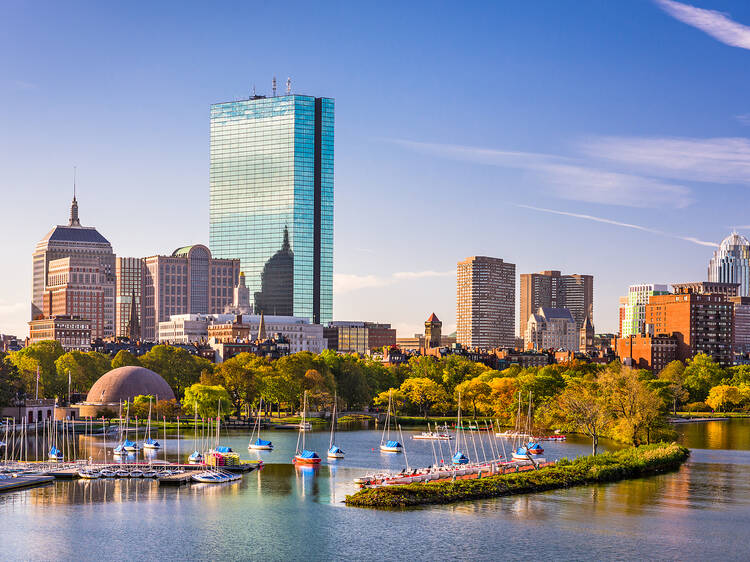 7. Boston, MA
While Boston might loom large in American history (it is the oldest city in New England, after all), you can walk the narrow winding streets and explore the relatively small center in a day. The nearly 400-year-old town is full of hidden treasures that can be discovered on a self-guided walking tour. Tired of trekking on foot? Try one of the trolley tours—the guides are top-notch, and you might just make some friends while aboard the bright vehicles. Also, history buffs will especially appreciate staying at The Liberty , a 19th-century-era jail-turned-luxury hotel.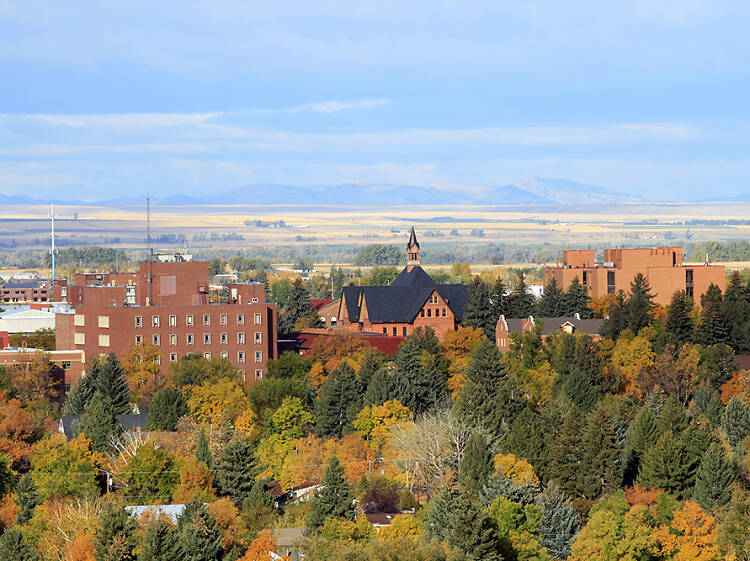 8. Bozeman, MT
Even when you're alone in Bozeman, you're never lonely. The city is beloved not just because it's the perfect home base for solo activities like hiking, skiing, and horseback riding but also because the scene in town boasts interesting museums, distilleries, breweries, and restaurants. When you've had your fill of Palisade Falls, the Gallatin Canyon, or Bridger Bowl , stroll around the laid-back town's historic brewery sector or dig into the heritage of this wild northern landscape at the Museum of the Rockies before heading back to your room at the upscale Kimpton Armory Hotel Bozeman .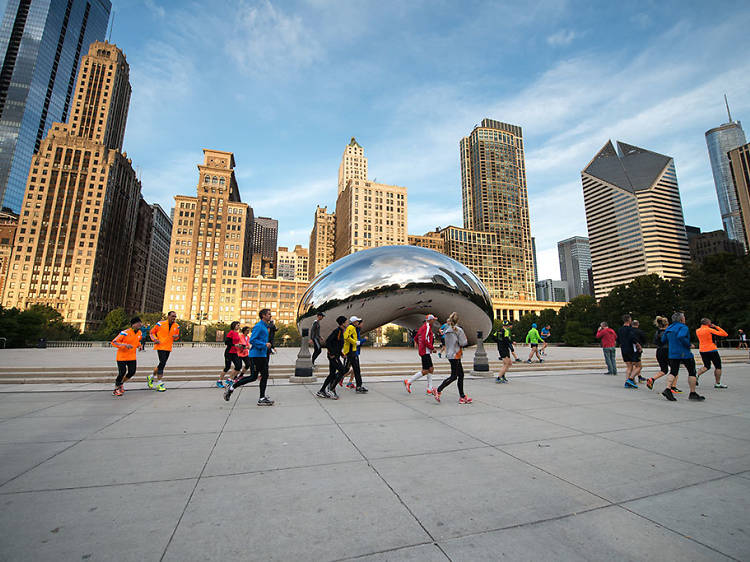 9. Chicago,IL
With top-notch museums and parks and a public transportation system that rivals any other across the country, Chicago is a winning bet for a vacationer still unsure about the pros of solo traveling. Indulge in some retail therapy along the Magnificent Mile (North Michigan Avenue) and visit an amazing spa for some much-needed R&R. Along the Magnificent Mile, you'll also find a slew of splurge-worthy stays, including The Peninsula. In terms of entertainment, you'll have plenty of options to choose from. Check out the city's top comedy clubs , including The Second City and the Laugh Factory . Or, if it's postcard-worthy views you're after, make your way to one of the city's many rooftop bars .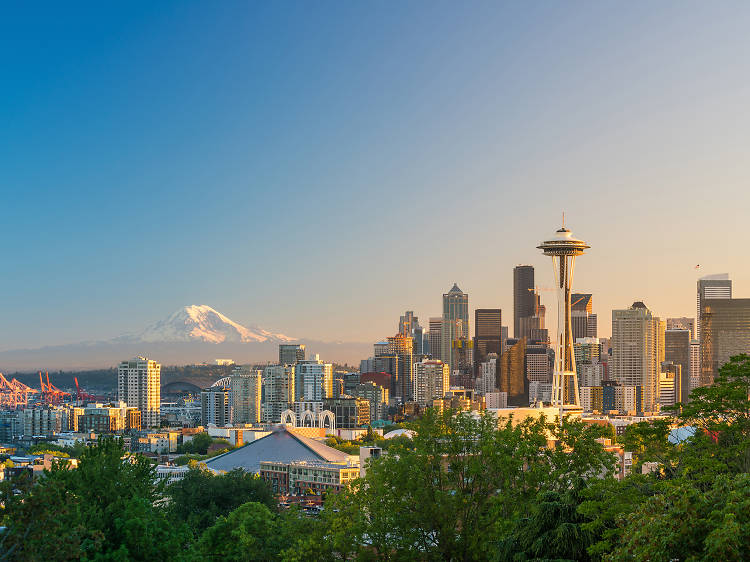 10. Seattle, WA
Make sure to pack a comfy pair of shoes when visiting the city's top attractions , including the Space Needle , Pike Place Market , Fremont , and Pioneer Square . Art lovers will also appreciate a stay at Hotel Max , followed by visits to Chihuly Garden & Glass , the Seattle Art Museum (SAM), and the Frye Art Museum . Before you skip town, grab a cup of the world-famous coffee from a local café (we recommend Elm Coffee Roasters ) and hop on one of the Puget Sound ferries to take in the scenic landscape, including the skyline, waterfront, and, in the hazy distance, Mount Rainer.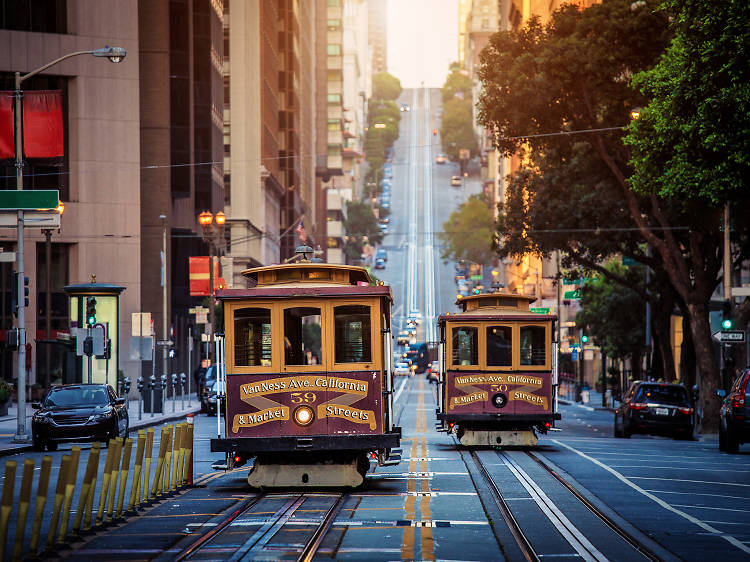 11. San Francisco, CA
In a city that fully embraces free spirits, your desire to fly through local museums, restaurants, and eclectic neighborhoods solo will see you fit right in. Tourist sights include the Golden Gate Bridge, Alcatraz Island , and hopping aboard one of San Francisco's historic cable cars. Once you've checked those off your list, explore one of the city's charming neighborhoods, such as Hayes Valley, Noe Valley or Pacific Heights. Try the Proper Hotel, which features a swanky rooftop bar, for accommodations.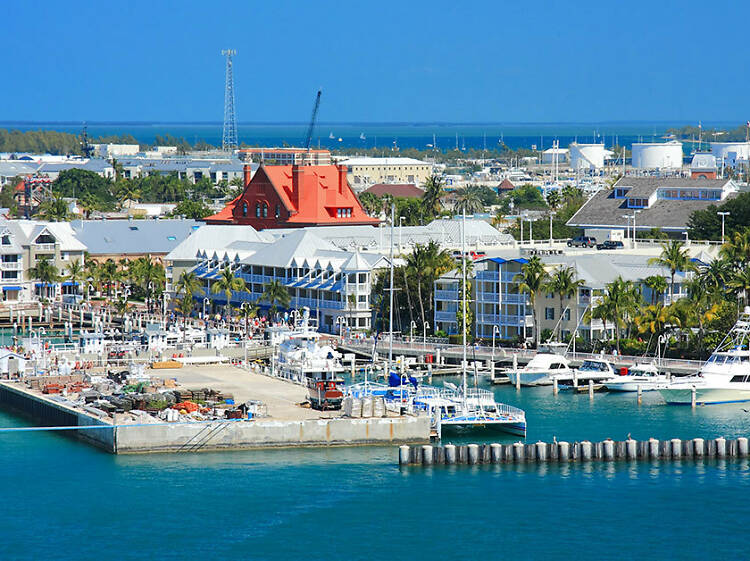 12. Florida Keys, FL
If it's sunny days, warm temperatures, and turquoise water you're after, look no further than this laid-back locale. Rent a bike and take a leisurely ride around the Keys, stopping at cafés and shops along the way. In the afternoons, head for the beach with a book and get ready to meet fellow travelers with a colorful cocktail in hand at the beachfront bars. If you want ultimate peace and seclusion, head straight to Little Palm Island , a private island resort about 30 minutes away from Little Torch Key via boat.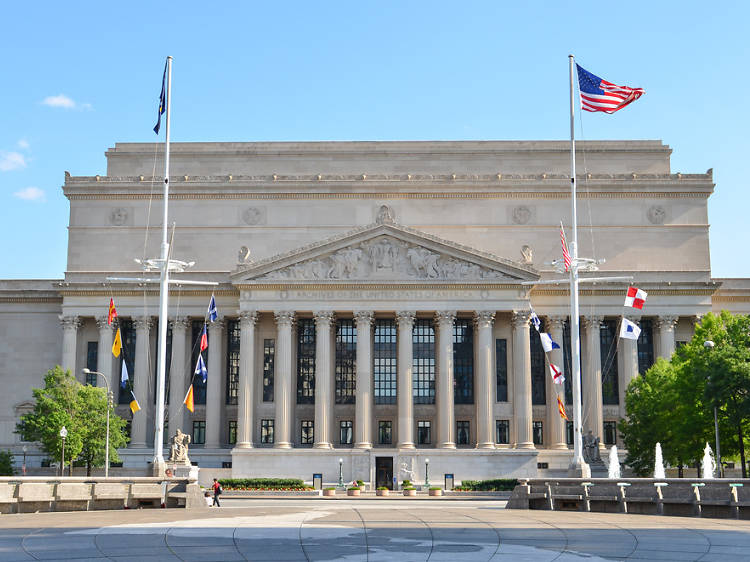 13. Washington, D.C.
Visiting D.C . solo allows you to explore the entire city at your own pace. Many museums are free and deserve an entire day of exploring—like the National Gallery of Art , the National Museum of African American History & Culture , and the Smithsonian National Museum of Natural History . In the evening, take in a transformative performance at the John F. Kennedy Center for the Performing Arts or enjoy a play with a side of history at Ford's Theatre , where President Lincoln was assassinated. Prefer to shop and eat your way through vacation? Make sure to visit Dupont Circle and Georgetown , where splurge-worthy stays–including the Four Seasons –abound.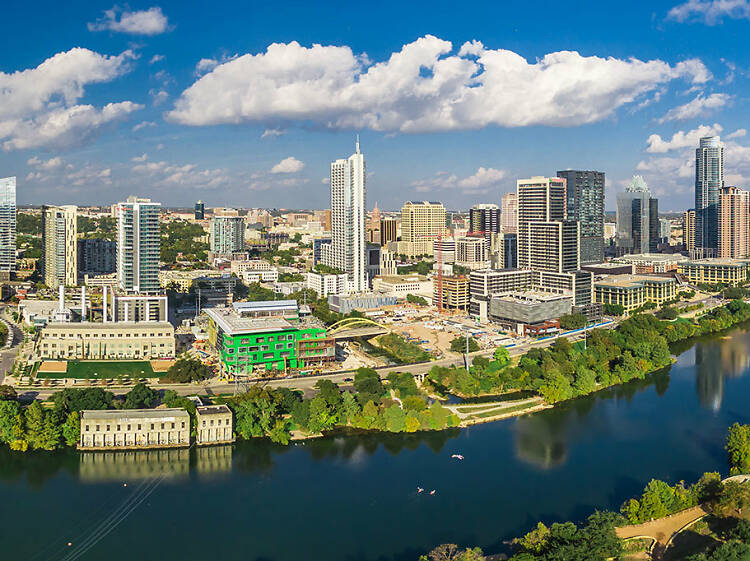 14. Austin, TX
Young-at-heart solo travelers will find Austin's lively spirit infectious. The city attracts creative types, many of which regularly flock to local music venues. Visit the Continental Club for fun-filled nights, take a stand-up paddleboard tour of Lady Bird Lake , and stroll down South Congress Avenue , dotted with fantastic shopping. Of course, no trip to Austin is complete without some good ol' Tex-Mex, and options abound, including Veracruz All Natural , Gabriela's , and Matt's El Rancho . Once you've hit food coma status, head back to your room at the trendy LINE hotel and hop into bed.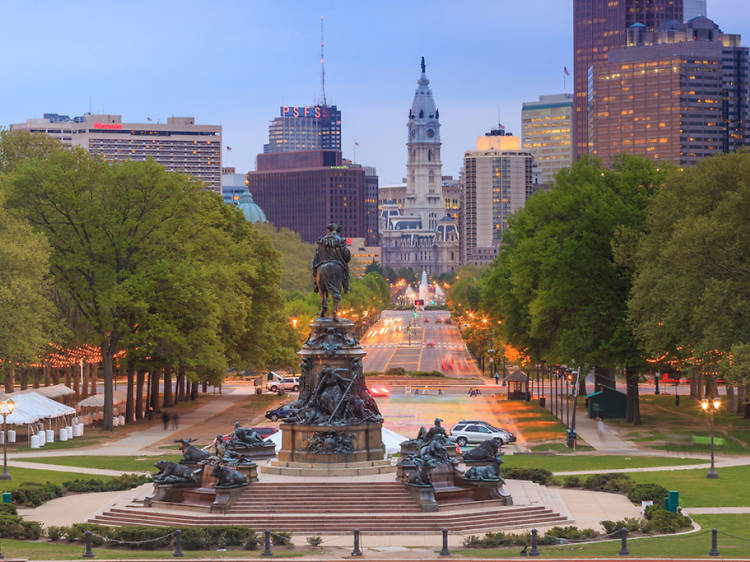 15. Philadelphia, PA
Whether you're a history buff looking to delve into our nation's past, you want to eat your way through vacation, or you simply need some time by yourself, Philadelphia is the place for you. Stay near Center City (you can't go wrong at The Loews ) and the whole shebang will be easily accessible: Gorgeous Rittenhouse Square —and the surrounding shopping area—is a stroll away, as is Independence Hall and the Liberty Bell . Art enthusiasts should visit the magnificent Barnes Foundation and the sprawling galleries at the Philadelphia Museum of Art . Foodies, on the other hand, will appreciate the city's booming culinary scene , including top restaurants like Laser Wolf and Vernick Food and Drink—just be sure to save room for a cheesesteak or two.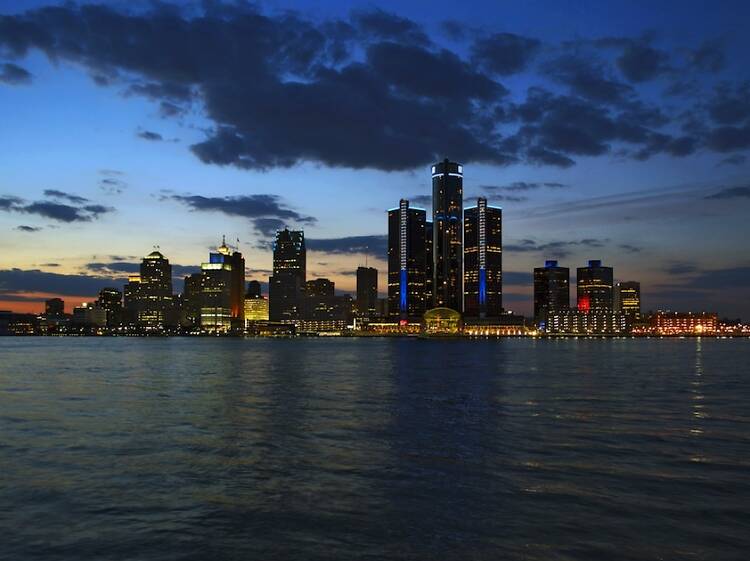 16. Detroit, MI
Formerly down-and-out Detroit has experienced quite the renaissance in recent years. Today, the city is a dynamic canvas for art, music, and thought. Hoof it around the Grand River Creative Corridor , the Dequindre Cut Greenway , and the so-called Guggenheim Ghetto to take in some incredible street art at your own pace, or head to landmarks of Tha D's Motown heritage like the Motown Museum and the homes of hitmakers Stevie Wonder, Marvin Gaye, and Aretha Franklin. When you've worked up an appetite, follow your nose for some Detroit-style pizza at Loui's or Polish dumplings at Pietrzyk Pierogi . Finally, rest your head at the chic, centrally located Detroit Foundation Hotel , so you're never too far from all the action.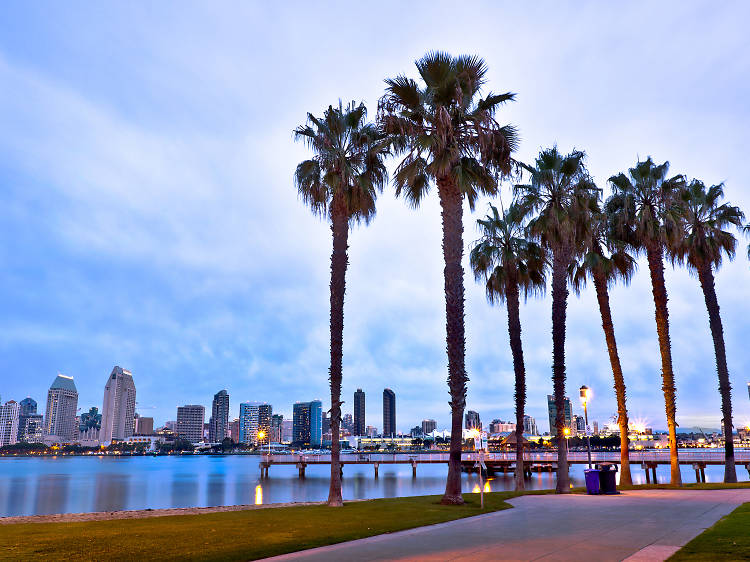 17. San Diego, CA
San Diego is all about the beach, surf, and California burritos. The 1,200-acre Balboa Park deserves a full day (or two) of your attention. Here, you'll find gardens, hiking trails, museums, and the world-famous San Diego Zoo . After a day of museum hopping and wildlife spotting, you're sure to work up an appetite. So, make your way over to the Gaslamp Quarter neighborhood and take your pick of eclectic eats, including American Junkie for pub grub, the Butcher's Cut Steakhouse for top-notch chops, Asti Ristorante for Italian fare, and Bang Bang for fresh sushi. Stay close to all the action (or, in this case, incredible eats) by booking a room at the Andaz San Diego .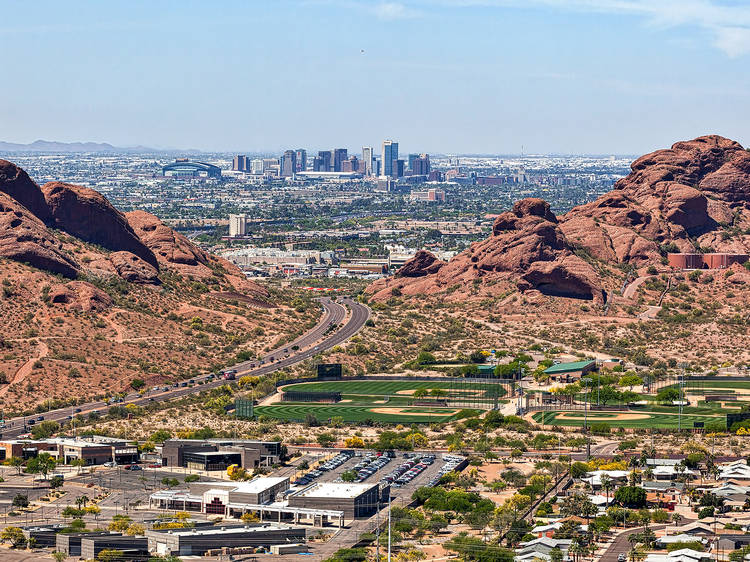 18. Phoenix, AZ
Excellent eats, stunning desert surroundings, and gorgeous sunny weather: Expect all this and more in Phoenix. While visiting Arizona's capital city, take advantage of the plentiful hiking opps, including Papago Park, Camelback Mountain and Phoenix Mountains Preserve . Later, bar-hop your way through downtown Phoenix ( Khla , Barcoa Agaveria and Baby Boy are a few of our favorites). Finally, catch up on some R&R at the tranquil Royal Palms Resorts & Spa , where you can lounge by the pool, people-watch in lush courtyards, hit the spa, and take cocktail-making classes—all while admiring beautiful flora and Camelback Mountain in the distance.
[image] [title]
More on getaways
Discover Time Out original video
Press office
Investor relations
Work for Time Out
Editorial guidelines
Privacy notice
Do not sell my information
Cookie policy
Accessibility statement
Terms of use
Copyright agent
Manage cookies
Advertising
Time Out products
30+ Best Weekend Trips for Singles and Solo Getaways
Solo travel is a great way to experience a destination with plenty of opportunities to connect with the locals and the culture. There are lots of amazing locations for the best weekend trips for singles.
Solo travelers often say it may be scary visiting another country alone for the first time, but it creates enriching memories that will last a lifetime.
If you know a solo traveler or are looking to travel alone, you may know that they're specific destinations that are perfect for solo travelers.
While it is easy to book some singles resorts at a Club Med location, at a Temptation Cancun resort, or on cruise ships, planning your own vacation in a new city is so much more fun!
From national parks to beautiful beaches, here's the scoop on the best weekend trips for singles or solo travelers!
Solo Travel Trip Guide
1. santa barbara, california.
This coastal city in the beautiful state of California shares similarities with many desert communities nearby while also dipping into a rich background of Native American history.
While the best months to visit Santa Barbara start in May and run through October, there is no shortage of sunny days. This is the perfect destination for a singles vacation or even just a day trip.
One of the best things about Santa Barbara is that it brings the small town feel to a popular area. It is a great option for solo travellers who want the perfect place to relax and unwind.
Traveling alone to a busy city like Los Angeles can be overwhelming, but Santa Barbara offers a laid-back atmosphere with a lineup of attractions just waiting for you to explore. Make sure to visit the Stearns Wharf, Leadbetter Beach, and the museums of art and national history.
While you are there, you can even take a day trip to San Francisco and explore more of California!
2. San Diego, California
A classic SoCal weekend getaway, San Diego is one of the most beautiful areas to travel to in California.
Home to the famous San Diego Zoo and Balboa Park, this coastal city is the birthplace of California and provides a number of attractions and activities for solo travelers .
Take advantage of the hop-on hop-off bus tour for exploring the city or go kayaking in La Jolla. The best way to explore this great town is by taking a trolley or walking tour.
Similar to Rehoboth Beach, you will get to experience lots of new adventures and get a great view of the ocean beach.
3. New Orleans, Louisiana
Immerse yourself in the live music and European-style architecture of this famous city along the Mississippi River. You can't visit New Orleans without taking a stroll through the French Quarter with over 300 years of history.
While you should visit Jackson Square and The National WWII Museum, some of the best solo activities include the Whitney Plantation, Magazine Street, Bayou St. John, and a food tour.
This is the ideal destination for single guys who love great food. With just a short walk or ride on public transportation you will find delicious gumbo, beignets, and more!
4. Maui, Hawaii
Calling all fellow travelers, you are going to love Maui! It is a great choice for the best vacations for single people. Enjoy the weather of summer months all year long.
With fewer crowds than in Honolulu, Maui serves as one of the best destinations for singles and solo travelers due to the island's endless activities for nature lovers. Explore the stunning coastlines, waterfalls, and beaches.
One of the most notable places to visit on the island is the Haleakala National Park, home to the largest dormant volcano in the world. If you're visiting the island alone, take a snorkeling tour and a bike tour.
5. Asheville, North Carolina
Asheville is a fairly small city tucked in between the Blue Ridge Mountains. This city is also one of the most diverse locations in North Carolina with an eclectic mix of restaurants, shops, and art galleries.
Asheville is another one of the best singles destinations. In recent years, more tourists have discovered this amazing town as one of the best weekend getaways.
Asheville is the perfect weekend getaway for a solo traveler as the vibrant nightlife creates opportunities to meet new people. After exploring the city, hike on the Blue Ridge Parkway and experience the Biltmore Estate and Gardens.
6. Polanco, Mexico City
Even though Polanco is the most expensive area in Mexico, the area is rich in Spanish history and architecture with attractions within walking distance. Known for fine dining and luxury shopping, Polanco is surprisingly a safe city only 40 minutes from the airport.
If you enjoy world-famous restaurants, shopping, and museums, Polanco is a great place to stay for your solo travels in Mexico City.
7. Chicago, Illinois
Experience the Chicago skyline with beautifully constructed skyscrapers. Home to the first-ever Ferris wheel, Chicago is a popular destination for all kinds of travelers.
While the restaurants offer an abundance of flavors, this city provides so much more with inspiring museums and picturesque parks.
This city is also home to friendly people, which is great for solo travelers looking to experience Chicago and its culture.
No matter what time of year you visit, you are going to have a good time. If you need help with travel plans you can even find a tour operator to help guide your journey.
Chicago is a great place to meet people and it is one of the best cities to visit for singles.
8. Las Vegas, Nevada
Las Vegas is the central hub for live entertainment and a place where single travelers can go beyond their comfort zone. It can be overwhelming to visit Sin City if it's your first trip as a solo traveler as there are a number of adult-only attractions with diverse people.
While you might have to spend more money than some of these locations on the list, Las Vegas is a city and club getaway worth visiting if only for the weekend.
9. Nantucket, Massachusetts
An island 30 miles from Cape Cod, Nantucket is one of the most expensive places for travelers in New England. The small, coastal town served as a hub for voyages and deep-sea fishing. It also was a great whaling port.
When visiting this beautiful location, take time to visit Children's Beach, Jethro Coffin House, Whaling Museum, and Great Point Lighthouse.
One notable aspect of solo traveling to Nantucket is you will have to search for accommodations for only one person as most of them don't have single rooms and are for a minimum of two people.
10. Austin, Texas
The lone state's fourth largest city, Austin is a place that tourists visit all year round due to its mild climate for enjoying outdoor activities.
With plenty of museums, wildlife, and parks, Austin is a haven for not only travelers looking to explore city life but also beautiful natural landscapes.
The best solo activities while visiting Austin are to tour the Texas State Capitol, swim in Barton Springs Pool, and experience Texas cuisine through the Secret Food Tour.
11. Amelia Island, Florida
The southernmost of the Sea Islands, Amelia Island is filled with lush nature and rich history. This small island is a hidden gem in Florida with plenty of chances to explore museums and parks while also soaking in the sunshine on their beautiful beaches.
The top things to do on Amelia Island while on your beach vacation are to explore marshes, shop the Historic Downtown Fernandina Beach, swim at American Beach, and visit the Amelia Island Lighthouse.
An actual vacation is so much better than a singles cruise, and you will still get to experience your favorite thing, the ocean view. So grab a group of friends for your singles weekends and travel to Amelia Island.
12. Lake Como, Lombardy, Italy
Step foot into the romantic city of Lombardy with stunning views of Lake Como. While it is fun to dive into the rich history and explore the Coliseum in Rome, Lake Como offers even more activities, especially for solo travelers .
For a chance at soaking up the local history and culture, plan to visit Italy in June for The Sagra de San Giovanni festival. Explore Como Town Centre and the local markets for an enriching Italian experience.
You can also jump on a sailing ship and soak up plenty of culture in a short distance.
13. Colorado Springs, Colorado
What used to be a resort town, Colorado Springs served as a gold mining mecca before transforming into a city. Since it is fairly chilly almost all year round, the best time to visit Colorado Spring is in June, so you don't miss out on the abundance of outdoor activities.
This city in the United States is popular for the Garden of the Gods with a surreal red rock landscape. Colorado Springs also has a zipline and food tour that would make a solo trip here both memorable and fun.
14. Newport, Rhode Island
Home to charming houses and historic sites, Newport is an underrated weekend trip for singles. Known as the "City by the Sea," Newport was considered the first landing site for the first steamboat on the Pend Oreille River and is one of the warmest places in the state.
Spend the day hiking the Newport Cliff Walk, exploring The Breakers historical site, or slow down and visit the Providence Athenaeum. Single travelers will adore this sweet town.
15. Charleston, South Carolina
One of the best places to plan a weekend trip for singles is in Charleston, South Carolina. Brimming with over 400 churches and buildings with charming architecture, this Holy City is a great place for history buffs and nature lovers.
Charleston is also near several cities including Savannah, Jacksonville, and Asheville for any travelers looking to prolong their getaway.
The largest city in South Carolina is fairly expensive and should be avoided during the peak season for travelers looking to save money. When visiting, soak up the historical sites including the Heyward-Washington House and the Old Slave Mart.
16. Honolulu, Hawaii
The most popular Hawaiian Island, Oahu introduces vibrant nightlife, stunning hiking views, beautiful beaches, and plenty of shops and restaurants.
Enthusiastic travelers looking to experience more of Honolulu, consider choosing one of the many water sports available for tourists and locals.
Head downtown for a variety of shops and historical buildings. Make sure to stop by Pearl Harbor for an even more in-depth history of the area.
17. Sacred Valley, Peru
North of the Inca capital of Cusco, the Sacred Valley is part of the Andes of Peru. For traveling to Peru, keep in mind that the airport you will most likely fly into is in Lima.
One of the most popular things to do for travelers is to visit and learn about the rich history of Machu Picchu, which is a UNESCO World Heritage Site.
Even though Cusco provides a gateway to the Sacred Valley, don't forget to explore the city and visit Humantay Lake.
18. Montauk, New York
Most people don't know that there is more to New York than New York City. Montauk is a small place on the eastern end of the south shore of Long Island.
While it may be missing the skyscrapers, busy streets, and vibrant nightlife, Montauk is a laid-back destination filled with history and views of the Atlantic Ocean. This area in New York is home to the oldest lighthouse and is a prime getaway for New Yorkers.
19. Lynchburg, Virginia
For solo travelers looking to dip their toes into the state of Virginia, Lynchburg is one of the best places to explore with Appomattox Courthouse, Crabtree Falls, and Amazement Square.
This southern city is dripping with history and water activities that will make a solo traveler's weekend memorable. Lynchburg is also close to Richmond, Charlottesville, and Chesapeake.
20. Nelson, British Columbia
Known as "The Queen City," Nelson is an underrated location in British Columbia, Canada due to its flawless blend of small-town charm and cosmopolitan city amenities.
Located in the Selkirk Mountains, Nelson reminds visitors of their silver rush with the restored buildings. Spend a day at the Whitewater Ski Resort or learn history at the Touchstones Nelson Museum of Art and History.
21. St. George, Utah
One of the few places that can be visited every month of the year, St. George is a place with desert landscapes, mild winters, and sunny days.
The red-layered rock surrounding the city is not its only charm; in fact, St. George offers plenty of historical sites drawing back to the Native American tribes.
When planning your solo adventure, make sure to make a travel itinerary including Pioneer Park, Snow Canyon State Park, and Red Hills Desert Garden.
22. Cariblue Beach, St. Lucia
Cariblue Beach is a serene getaway with lush mountain landscapes and white powder sand. The location is great for couples and singles with a variety of water sports, lounge areas, and spas. It is best to purchase an all-inclusive package to experience all of the amenities of the resorts.
If you're looking for a good hotel that offers travelers a fulfilling experience, book the BodyHoliday Saint Lucia.
23. Grand Cayman, Cayman Islands
The largest of the three islands of the Cayman Islands, Grand Cayman is a Caribbean paradise filled with captivating cultural and natural attractions. Besides the clear blue water, Grand Cayman is home to the Pedro St. James historical site, one of the best views of the island.
When taking your solo trip to Grand Cayman, visit Queen Elizabeth II Botanical Park and explore the Cayman Crystal Caves.
24. Reykjavik, Iceland
Known for its art and culture, Reykjavik is one of the most popular cities in Iceland. The charming city is a great place to explore, especially for solo travelers with nearby attractions and bustling city life.
Although Reykjavik is smaller than other big cities, it has plenty of accommodation options and offers airport access within a short driving distance.
In Reykjavik, you can find no shortage of museums and historical landmarks with beautiful mountain views. This solo getaway can be super expensive, so plan your itinerary well.
25. New York City
Home to the Empire State Building and Times Square, New York City is a lively destination filled with endless activities and opportunities for every traveler. Encountering the busy streets, people, and giant skyscrapers can be overwhelming at first.
However, it is key to plan out a detailed itinerary and make sure you're aware of the ways to stay safe as a solo traveler , especially if you're a woman.
New York City is a destination that can't be fully explored within a weekend, but it is a place that will instantly take you out of your comfort zone.
26. Seville, Spain
One of the most popular cities in southern Spain, Seville is a go-to destination for travelers, especially Europeans. This city in Andalusia is home to the Plaza de Espana with breathtaking architecture. Seville is also in a prime location for visiting the country's best UNESCO World Heritage Sites.
What makes this city ideal for solo travelers is the close proximity to attractions, making it fairly easy to walk from one place to the next.
The city is also home to flavorful cuisine and friendly people, so you won't have trouble finding delicious food and meeting new people.
27. Sedona, Arizona
Located north of Phoenix, Sedona is one of the most beautiful places for a solo weekend trip. In this city, visitors will find red-layered rocks with cacti and plenty of trails for exploring.
If you've never been to a place with a desert landscape, Sedona offers the perfect introduction to a wealth of viewpoints, trails, and, parks.
Sedona also has plenty of opportunities to see local artwork with its museums and galleries. This location is also the ideal place for people who love mountain biking.
28. Ljubljana, Slovenia
One of the most underrated places on this list, Ljubljana, the capital of Slovenia is where culture, economics, education, and politics take place.
The town is deep-rooted in history with historical architecture dating back to the 15th century alongside a stunning riverwalk and bridges.
When visiting this charming place, make sure to stop by the Ljubljana Castle, Railway Museum, and Cobblers' Bridge.
29. Bangkok, Thailand
Dive into some of the best street food in the capital of Thailand. Thailand is already a solo travel-friendly destination due to the nice people and bustling nightlife. Bangkok is all that and more with beautiful temples dotted throughout the city with food and accommodations for very little money.
If you want to experience a taste of Asia without spending too much money, Bangkok is the place to explore. Visit the Grand Palace, Wat Arun, and the Bangkok Art and Culture Centre.
30. Puerto Viejo, Costa Rica
Take the time to indulge in surfing when visiting this popular coastal town in Central America. On the Caribbean Sea, Puerto Viejo is a tropical paradise rich in wildlife, white-sand beaches, and lush tropical rainforest.
Travelers will the day snorkeling or surfing before exploring a waterfall or an art gallery.
While all destinations come with safety precautions, Costa Rica is considered one of the top female solo destinations with its endless beauty and fairly affordable accommodations and food.
31. Seattle, Washington
Home to the Space Needle, Seattle is a popular destination for travelers looking for a weekend getaway. In Seattle, you will find the famous Pike Place Market, the Museum of Pop Culture, and the Olympic Sculpture Park.
For solo travelers, it is recommended to ride the Ferry as a way to save money to cruise on the Puget Sound. Take a long walk and soak in the murals or meet new people in a club with live music.
Weekend Trips for Singles
These are only a few places on the map that will make great weekend trips for singles and solo travelers. While most of these towns, islands, and cities are expensive, there are ways to save money in your travel plan while also making the most of your road trips and international trips.
The solo travel industry has been around forever but has only recently taken off due to people sharing their experiences through different forms of media. No matter if you are in the mood for horseback riding, white water rafting, and seeing historic architecture there is so much to do!
While people can't attest to your experience alone in a certain location, they can offer pointers that will help you stay safe as well as ways to meet new people and live like a local. So, grab your backpack or suitcase and go!
That's the scoop on the best weekend trips for singles!
For the scoop on more travel locations, visit these:
30 Best Weekend Road Trips from Nashville
25+ Best Tulum Beach Resorts in Mexico
25 Pet-Friendly Cabin Rentals in Smoky Mountain TN
This site uses Akismet to reduce spam. Learn how your comment data is processed .
Solo Travel
10 Amazing Weekend Trips for Singles in 2022 and 2023
Are you looking for weekend trips for singles ? Whether you're seeking vibrant cities, dramatic landscapes, or relaxing retreats, solo traveling is a precious gift you can give yourself. Yet, it can be frightening. Despite concerns and uncertainty, solo traveling is an empowering experience that you should try at least once in your lifetime. Like any other trip, choosing the perfect destination is vital. So, to help you plan an unforgettable getaway, here are the top ten weekend trips for singles .
1. Maui, Hawaii
There's more to Maui than white-sand beaches and romantic walks at sunset. This tropical paradise is not only one of the most scenic islands in Hawaii. It is also one of the most tourist-friendly. If you want to make new friends on the trip, you can join several group activities, including snorkeling or scuba diving tours, luau dinners, and nature treks.
Maui isn't exactly the place you go for nightlife, but it does have a bunch of hip spots that range from glam resort clubs in the Kihei area to no-fuss tiki bars on the beach. If you prefer some solitude, the island has plenty of less-touristy hideaways, particularly on the north shore. Spend some time on a hammock by the beach, drive along the scenic road to Hana, hike to the peak of Haleakala for astonishing views, or treat yourself to a rejuvenating spa session.
Grenada evokes old-world Caribbean charm and is one of the safest destinations for female travelers. Its capital St. George's lies at the base of a volcano crater, set on a horseshoe-shaped bay. Here, you'll find pastel-colored houses clinging to hillsides, rows of old Georgian buildings, and vibrant sailboats bristling on the Carenage harbor. The famous Grand Anse Beach is south of the city.
One of the most famous attractions in Grenada is the underwater sculpture park. You can see all 75 sculptures by snorkeling, diving, or glass-bottom boat tours. Head to the mountains of St. George's to find the 10-meter-tall Annandale Waterfall. Take a boat to the quieter neighboring islands of Carriacou and Petite Martinique. If you love exploring nature, join a river rafting tour of the Balthazar River, where you'll find exotic wildlife.
3. Montréal, Canada
From its museums to its architecture and fascinating food scene, Montréal satisfies your craving for culture, art, and adventure. Wander around the streets of Old Montréal and sample the best charcuterie and cheeses at the Jean-Talon Market. Then, watch a show at the Quartier des Spectacles, explore Mount Royal Park and have organic coffee at a café in Mile End.
If your idea of weekend trips for singles centers on self-care, visit Le Baluchon Éco-villégiature, a luxurious eco-resort just two hours away from Montréal. It features a Nordic-style spa, farm-to-table restaurant, and activities such as biking, hiking, and horseback riding. In winter, you can enjoy skiing and snowmobiling.
4. Prague, Czech Republic
Not exactly a week trip destination, especially if you're in North America, but there is so much to do and see in the City of a Hundred Spires it's a shame not to include it in our list. This UNESCO-listed destination is home to fascinating festivals, delicious cuisine, stunning architecture, and rich history.
Head to the bustling Naplavka area, a boardwalk by the river Vltava, where anchored boats double as spur-of-the-moment beer gardens and setting for live music. For a touch of history, explore the awe-inspiring Prague Castle and the historic neighborhood of the Old Town. Don't skip its fascinating museums, including the National Museum, the Museum of Communism, and the Karel Zeman Museum. For something quirky, check out the Sex Machines Museum. If you want to see the city from the water, go on a paddle boarding tour down the Vltava River.
5. Amsterdam, The Netherlands
Dubbed the Venice of the North, Amsterdam boasts a network of over 165 canals and 1281 bridges. It also has 75 museums, a vibrant nightlife scene, stunning views, great eats, and the biggest flea market in Europe. The best way to see the city is to go on a small group bike tour of central Amsterdam. You can also try a canal or a boat trip on the scenic waterways.
If you're a foodie, join a street food tour or enroll in a cooking class. Ramble around Vondelpark, catch a Dutch film at Tuschinski, and see the iconic tulip fields. Learn about art and history at the museums, such as the Museum Ons' Lieve Heer op Solder, the Van Gogh Museum, and the Anne Frank House.
6. Seattle, Washington
With its stunning waterfront and atmospheric downtown, Seattle is one of the most sought-after weekend destinations in the Pacific Northwest. Any trip to the Emerald City should include a tour from the water via a harbor cruise. Then explore inland by walking around the city center, with its fancy cafés, quirky shops, bars, and restaurants. Head to Pike Place Market, a massive indoor-outdoor market that sells anything from flowers and fresh fish to gelato and salmon burgers. Embark on an underground history excursion along subterranean pathways built more than a century ago.
If you don't mind venturing a little out of town, book a winery tour to see the celebrated Chateau Ste. Michelle Winery and Snoqualmie Falls. You can also drop by Boehm's Candy, where you'll taste famous for its European-style hand-dipped chocolates and sweets.
7. Vancouver, Canada
Boasting a mixture of natural beauty and urban life, Vancouver offers incredible weekend trips for singles seeking adventure and relaxation. Visit the famous Stanley Park and Queen Elizabeth Park for mesmerizing views. For some beach escape, hit Kitsilano Beach, Spanish Banks, Jericho Beach, or Sunset Beach. Need some retail therapy? You will never go wrong with Richmond Night Market, home to over 200 retail stores and 100 food stalls. If you are looking for unique finds, visit Eastside Flea Market, which sells antiques, vintage clothing, and locally handcrafted products.
Other things to see in the city include the Vancouver Lookout, Dr. Sun Yat-Sen Classical Garden, the Vancouver Art Gallery, Capilano Suspension Bridge Park, and the award-winning Museum of Anthropology.
Aruba is one happy island and the perfect place for weekend trips for singles looking for fun in the sun. With over 68 kilometers of striking coastline, you'll never be short of glistening white-sand beaches fringed with turquoise waters and dancing palm trees. Then, there are loads of culinary delights and cocktails on the shore at sunset.
Spend the day scuba diving off Hadicurari Beach, marvel at the stunning landscapes and natural gems of Arikok National Park, and stroll around the capital of Oranjestad. No matter how action-packed your day is, save some energy for live music and dancing in one of the city's pubs.
9. Tulum, Mexico
Mexico's Caribbean coast is known for its chic resorts, breathtaking beaches, idyllic spas, and adrenaline-fueled water sports. But if you're looking for a blend of these plus a little history, Tulum is a fantastic destination. Apart from pristine beaches, it is home to well-preserved Mayan ruins, dozens of enchanting cenotes or underwater rivers, and the UNESCO-listed Sian Ka'an Biosphere Reserve, where you'll find the magical Kaan Luum Lagoon. If you visit between May and October, you might spot thousands of sea turtles swimming to the shore at sunset to lay eggs on the sand.
Tulum is not only eco-friendly. It also makes an excellent go-to for the health-conscious, with many of its resorts providing wellness activities such as yoga sessions, sunrise meditations, and rejuvenating spa treatments.
10. San Francisco, California
This vibrant City by the Bay is full of unique and exciting experiences fit for weekend trips for singles . While you're in San Francisco, explore the gardens and the de Young Museum in the Golden Gate Park. Bask in the 1960s hippie vibes as you stroll around the Haight Ashbury neighborhood, with its rows of quirky restaurants, old record shops, and vintage boutiques. Lounge at the Presidio, admire the Palace of Fine Arts, drive down the iconic Lombard Street, and have lunch at the Ferry Building Marketplace.
Union Square is perfect for shopping and people-watching. For incredible views of the cityscape, head to Twin Peaks. If you have time, take a ferry to the historic island of Alcatraz.
Leave a Comment Cancel reply
Save my name, email, and website in this browser for the next time I comment.
Search Please fill out this field.
Manage Your Subscription
Give a Gift Subscription
Sweepstakes
Weekend Getaways
15 Best Weekend Getaways in North Carolina, According to Locals
From quaint towns in the Blue Ridge Mountains to relaxed beaches and bustling cities, these are the best places to visit in North Carolina for a quick trip.
Not all vacations need to be extended, expensive trips. Sometimes, a simple weekend getaway — in the form of a cozy mountain retreat, a couple of days at the beach, or a whirlwind city escape — is the perfect way to satisfy a travel itch. While there are numerous East Coast destinations to choose from, it's sometimes easier to first narrow down the search; in this case, to North Carolina, a state with a wide range of fun, fulfilling places to explore.
"North Carolina is a really interesting, diverse state with sub-locations that are almost entities in and of themselves," says Tiffany M. Griffin, co-owner and co-founder of Bright Black , a Durham-based retail shop. "The mountain ranges are some of the best on the East Coast (and in the country), the Outer Banks have some of the best beaches in the country, the cities are walkable and all [have] their own vibe, and the food rivals some of the best in the country."
The state's coastal towns — Beaufort and Emerald Isle, to name a few — frequently appeal to those searching for relaxation mixed with adventure. Others, like Matthew Weinstein, the executive chef of Oak Steakhouse in Highlands, find themselves drawn to the mountains. "Whenever I think of a weekend getaway, the first place that comes to mind is Western North Carolina… I think about hiking and camping, but I also love getting a cabin rental and disappearing into the woods," he explains. No matter where you choose to spend your weekend, though, Griffin suggests bringing an open mind: "When you visit, don't come in with preconceived notions of 'the South,' because I guarantee North Carolina will not fit into any of them. It's a state difficult to describe and best experienced in real life."
Ready to plan a quick trip? Keep reading to discover some of the best weekend getaways in North Carolina, according to locals. 
For what chef Weinstein calls "small city mountain charm," book a flight to Asheville Regional Airport. He recommends staying at the Grand Bohemian Hotel , which is in close proximity to the famed Biltmore Estate, and grabbing a meal at Cúrate , Corner Kitchen , or Buxton Hall Barbecue . While Asheville is one of the most popular spots for seeing fall foliage, it also offers year-round access to some of the best hiking trails and waterfalls in the region.
Black Mountain
J. Michael Jones/Getty Images
"I like to think of Black Mountain as Asheville's chiller cousin," says Griffin. "It has the mountain vibes without the crowds. It's a bit more quaint. A bit more diverse. A bit more affordable. And if you really need a fix of the bustle of Asheville, it's only 20 minutes away." When planning your weekend itinerary, she recommends leaving room for trips to Dripolator for coffee and Blue Ridge Biscuit Company , where you'll find "one of the best biscuits in Western North Carolina."
Emerald Isle
Julia Wax, a North Carolina native and the owner of Emerald Isle Realty , may call this beach town home, but she also thinks of Emerald Isle as a great weekend getaway. "Its naturally slower pace of life and…stunning crystal-clear ocean waters never cease to captivate me, even after many years of living here," she says. If travelers are seeking peace and quiet, they'll find it. "Our beaches are never crowded, and the serenity is complemented by the ocean's glistening, vibrant emerald-green hues," she explains. And, she adds, those who want adventure will find "world-class kitesurfing, deep-sea fishing, and surfing."
Named Travel + Leisure 's best mountain town of 2023, Highlands offers lots of charm and pockets of luxury — all within driving distance of major cities like Atlanta, Nashville, and Charlotte. For a particularly romantic trip, book a suite at Old Edwards Inn & Spa , or steal away to the cozy Highlander Mountain House or mountaintop retreat Skyline Lodge . You could easily spend an entire day waterfall spotting, though many of the natural features are just a few minutes from downtown. As far as places to eat, chef Weinstein praises both Ristorante Paoletti and Wolfgang's Restaurant & Wine Bistro .
Durham is a hot spot for both culinary feats and historical importance. To experience as much of the city as possible, come hungry and prepared to cover a lot of ground. Griffin recommends Saltbox Seafood Joint , coffee at Cocoa Cinnamon , Pincho Loco for ice cream and paletas, and Rose's Noodles, Dumplings & Sweets , what she calls "Durham's best bakery." In between meals, Durham is your oyster. "Downtown Durham is fun and bustling, but there's so much more to the city. Check out historic neighborhoods like Hayti, Lakewood, the old West End, and others. Parking is also better when you leave downtown," she says. For more family-friendly activities, check out Duke Gardens , Nasher Museum of Art , and the Museum of Life and Science .
Lake Norman
Spending a weekend lakeside is often the antidote to a stressful workweek and everyday life. Lake Norman, the state's largest human-made body of fresh water, is located just north of Charlotte, making it convenient for quick trips from the city. Bring your friends or family, and enjoy all kinds of leisurely, water-based activities like fishing, boating, swimming, and kayaking. There are a few hotels surrounding the lake, but your best bet will be a rental property, like an Airbnb or Vrbo .
When you want a bit of sand and saltwater, but don't quite have enough PTO to make it to the Outer Banks, Griffin suggests planning a weekend in Wilmington, where Kure Beach, Airlie Gardens , and the North Carolina Aquarium at Fort Fisher provide entertainment for travelers of all ages. Education is also an important aspect of exploring the city. "Take a Black history tour or, at the very least, read about the Black history of Wilmington. The Wilmington massacre, in particular, is a painful, bleak moment in North Carolina and U.S. history, but to prevent this from ever happening again, we must equip ourselves with a deep understanding of history," she explains.
Bryson City
"One of my favorite places in Western North Carolina is Bryson City," says chef Weinstein. Known as the "gateway to the Great Smoky Mountains National Park," this small town is the ideal jumping-off point for a weekend filled with fresh air and heart-pumping activities. Or, he notes, you can hop on the Great Smoky Mountains Railroad . "The railroad has some great tours of the region and different packages to choose from," he says. The Raft & Rail , for example, is a full-day guided tour that includes a scenic train trip, lunch, and a whitewater trip on the Nantahala River.
For a weekend getaway where golf is the priority, Pinehurst — home to the legendary Pinehurst No. 2 course — is the place to go. Start the trip by checking into The Jefferson Inn , a 14-room property in the downtown Southern Pines Historic District (just a short drive to Pinehurst). The Pinehurst area has more than 40 courses, but leave time for a bit of exploring, too. When you're not working on your game, have breakfast at the Pinehurst Track Restaurant or browse the shelves at The Country Bookshop .
"Forty-five minutes from the [Research] Triangle, Greensboro is a great place to visit for a day or the weekend. There's a ton of history, it's super down to earth, and it's close to a few other fun areas to visit, like High Point and Winston-Salem," says Griffin. Book a couple of nights at O.Henry Hotel or The Historic Magnolia House — where she praises the Sunday brunch — and pencil in time at the Greensboro Science Center and International Civil Rights Center & Museum , which highlights the city's sit-ins during the Civil Rights Movement.
Don't confuse Beaufort for the South Carolina town of the same name ; they're pronounced differently — it's "bow-fert" in North Carolina — and have different personalities and reasons to visit. "Walking the historic streets of Beaufort is like stepping back in time," says Wax. "My day typically begins with a visit to the local coffee bar, Cru , a cherished morning tradition among Beaufort residents; by night, it transforms into a lively wine bar. Down by the waterfront, admire the 100-foot yachts and sailboats lining the shore, all while enjoying a refreshing beverage at one of my favorite 'watering holes,' the Rhumbar ," she shares.
"Uniquely located about equidistant from Charlotte and the Triangle, Asheboro is home to the North Carolina Zoo , a suite of Getaway tiny homes , and some yummy food options," says Griffin. It could easily be experienced as a day trip from the surrounding larger cities, but the 27,000-person destination also has plenty of sights and events to entertain travelers of all ages. After a long day at the zoo, where Griffin says you'll "easily rack up 15,000 steps," pop into her favorite restaurant, Cantina Taco Loco , for a "down-to-earth" setting with "good food [and] good drinks."
"I'd strongly advise dedicating some of your time to the enchanting Down East Carteret County, a well-kept secret nestled on the Crystal Coast," says Wax. Down East refers to several waterfront communities in the county — including Bettie, Straits, Harkers Island, Gloucester, and Smyrna — and each embraces a slower way of life. "Here, you'll immerse yourself in the enduring spirit of village life, a living legacy of generations sustained by the art of commercial fishing. For a deeper connection to our regional heritage, a visit to the Core Sound Waterfowl Museum & Heritage Center is a must; it's an authentic portal to our history."
Robbinsville
For the type of weekend getaway where you can "disappear and disconnect from the stress of everyday life," chef Weinstein suggests Robbinsville. "Robbinsville has a lot of good hiking trails and campsites to explore. You can also do some great stargazing in this area," he says. If you prefer hotels to tents, consider staying at the all-inclusive resort Snowbird Mountain Lodge . No matter where you choose to lay your head for the night, though, he says travelers should be cognizant of local wildlife: "Be prepared to see bears, and make sure not to keep any food in your car."
Morehead City
North Carolina has its fair share of coastal towns — making it hard to choose just one to visit for a few days — but Wax recommends adding Morehead City to your list. "Over in Morehead City, the waterfront offers a front-row seat to the arrival of deep-sea charter fishing boats," says Wax. "You'll see sun-kissed, contented fishermen displaying their day's catch with pride as they pull up to the docks." If that doesn't convince you to come for the weekend, the food might. "Just a few steps away, you can savor the freshest oysters, shrimp, crabmeat, or grouper at nearby restaurants like Full Circle Café , Southern Salt , or Jack's Waterfront Bar . It's not just a meal; it's a culinary journey that'll make your taste buds dance with pure delight."
By clicking "Accept All Cookies", you agree to the storing of cookies on your device to enhance site navigation, analyze site usage, and assist in our marketing efforts.
Call Us : 877-848-7477
Cooking Vacations
Learn Italian
Painting Vacations
Pilates Vacations
Photography Vacations
Sailing Vacations
Weekends & Getaways
Central America
Israel / Egypt / UAE
South America
USA / Canada, Caribbean Mexico
Singles Cruises
Trips by Date
Vacation Videos
Packing & Visa Tips
Travel Agents
Client Area
Travel Products
USA - Canada - Mexic...
Usa - canada - mexico singles weekends and getaways singles and solo travelers 40's 50's and 60's plus.
Book Any 2 Weekends - SAVE $100 ($50 on each) Ready for a vacation but not a lot of time, then our singles weekends and short getaways are perfect for you. Not sure if a singles trip is for you then try one of our trips below, most are four days and it will give you a chance to "test the waters"
Albuquerque Balloon Fiesta & Santa Fe
Boston Explorer Singles mini-trip
Cancun Fiesta on the Beach
Charleston, SC Singles Weekend
Memphis Music & More Weekend
Breathtaking Niagara Falls Weekend
Quebec City Singles Weekend
San Diego, CA Weekend
San Francisco Weekend
Yellowstone & Grand Teton Winter Safari
January 10 - 14, 2024 Jackson Hole, Wyoming
Experience Yellowstone & Teton National Parks as few others do. Winter is a wonderful time to experience Yellowstone & Teton with fascinating snowy landscapes, and frosty animals.
Singles Vacations
40's 50's 60's Singles Vacations
Single Weekends
Paint – Pilates - Learn Italian
Travel Resources
Frequently Asked Questions
Optional Tours & Excursions
Travel Insurance
Connect With Us
Social Media
Privacy Policy
Terms and Conditions
The Top 12 Places To Find Singles Ready To Mingle
Whether it be a recent breakup you went through or a relationship that fell apart a few years ago, you're out in the single scene again, and you're ready to mingle with like-minded single folks. You might be asking yourself, "Where do I go?" Maybe it's been 20 years since you last went solo, back when the single scene was different. Nevertheless, you're ready to get back out there and want to know the best places to meet and mingle with other singles. In this article, we'll be discussing 12 of the top places to show up at to meet your next special someone.
How Many Singles Are There?
Decades ago, being single wasn't always celebrated, especially when society judged success with being married and having children. A lot has changed since then. In fact, there's even a National Singles Day , which is celebrated on the last day of National Singles Week (observed annually during the third week of September). According to the U.S. Census Bureau statistics, which is released each year in conjunction with National Singles Week, 44.9% of U.S. adults were single in 2019 (including unmarried, divorced, and widowed individuals). So, with close to half the U.S. adult population being single, where are the top places to find singles ready to mingle? Here are some places to start with.
1. Health And Fitness Clubs
Not only are you assured of finding singles at the gym, but you're mingling with people who are on the same page when it comes to wanting to be fit and healthy. Getting a solid workout in can relax you and allow you to be your most authentic self when striking up a conversation. When you  exercise , your body releases chemicals called endorphins. These cause a positive reaction in the body and prime you for looking and feeling your best as you mingle with single workout partners at the gym.
2. The Coffee Shop
After you've had a good workout, why not treat yourself to a caramel latte or a vanilla macchiato? After all, you've earned it. Coffee shops provide a relaxing environment to sip on your favorite cup of java and strike up a conversation with other singles. With coffee shops looking more like restaurant lounges with oversized couches and large, comfortable chairs, and a menu that would put most mom-and-pop shops to shame, it can be the perfect place to settle in and chime up a conversation with other singles.
5k runs used to be for serious runners only. People training for 10k runs and marathons would train for months in advance, waking up pre-dawn and hitting the race route just as the sun was coming up. While there are still plenty of people who take it seriously, now you're bound to find many people who have running and socializing in common. There's a high chance that the other side of the finish line contains single men and women sipping on beer and wine, talking about where the next race with the best refreshments is taking place. At many races, you can find a live band or a DJ and singles who are more excited about mingling with other singles than their race time.
4. Sporting Events
Picture this: the excitement of the crowd cheering your favorite team on, delectable food being served, drinks being poured, thunderous clapping, and smiles on everyone's face. This is the scene of the majority of sporting events whether it's football, ice hockey, or basketball. Sporting events could be a sure recipe for success when looking to mingle with other singles. If you're cheering for the same team, you already have something in common, and if you're not, then a little playful banter usually doesn't hurt and could lead to something more. Before long, you may know more about the other person than you do about the team you came to see win.
One of the top places to meet other singles is at parties. It can be anything from a kid's birthday party to a gathering with friends and family. Either way, there's usually at least a handful of singles who show up ready to relax and have a fun time. The dress is often casual, and so is the atmosphere. There's no agenda or pressure to meet up with someone, which can make it easier to approach other singles looking to meet someone new. 
6. Volunteer Activities
Finding someone with common values and a heart for volunteering can be a win/win. Add to that the relaxed ambiance and a willingness to give back to society, and it can make volunteering that much more alluring. You're likely in it for the same reasons as everyone else there, which can strike a positive chord and a platform to mingle and discuss other things you both have in common. There are many outdoor volunteer activities as well, like cleaning up your local roadways or hosting a charity car wash. Outdoor volunteer events are just one way to rejuvenate your body and spirit with sunshine and fresh air while mingling with like-minded singles at the same time.
7. At The Dog Park
A recent study found that more than half (55%) of park and recreation agencies currently have at least one dog park. The availability of dog parks is especially popular among millennials (94%) and Gen Xers (92%), followed by baby boomers (89%). In fact,  dog parks are one of the fastest-growing amenities a recreation agency can offer. Dating someone who loves animals as much as you do is often a required pre-dating prerequisite for most animal lovers. So, where better to weed out the crowd than at a dog park? Plus, having your furry pet play with other dogs gives you plenty of time to mingle with your newfound single friend.
8. Places Of Worship
If you attend religious or other faith-based services, you may be searching for a partner who shares these same values. Whether mingling over a cup of coffee and a Danish in the hallway after the service is over or volunteering at the quarterly yard sale to raise funds for the youth group to go camping, there will often be an endless number of opportunities to mingle with other singles who have spirituality as a common interest. Plus, there can be something special and intimate about worshipping, praying, or participating in other faith-based activities alongside other singles. This can be a powerful platform when you want to get to know other singles on a deeper level earlier on. 
9. Galleries And Art Museums
Galleries and art museums tend to be a very specified hobby. So, if you're looking for someone with the same unique interests as you, consider mingling at your local art gallery or museum. You may just lock eyes with someone who has decided to spend their Saturday at a museum instead of a party or other busy scene. Time seems to stand still with people leisurely meandering from room to room, viewing the Rembrandts and Monets lined up against the walls. Before you know it, you could be mingling with another single discussing your varied interpretations of Jackson Pollock's Reflection of the Big Dipper or Monet's Irises.
10. Wine Tastings
While many people think that wine tasting is more of a couple's retreat, you might be surprised to know that there are plenty of single people enjoying a 2013 Malbec or a 2017 Grenache straight from the fertile lowlands of Spain who relax in wine tasting rooms across America. The ambiance can be perfect for casual conversation and laughs. You both have wine in common, at the least, which could segue into a romantic dinner for two with a wonderful glass of Syrah or a Grenache Blanc to accompany the main dish of mahimahi.
11. The Halls Of Academia
Art? Music? Dancing? Cooking? Find something you've always wanted to learn and take a course on it at your local community college. Chances are there are singles in the same class who have plenty of time to take courses because they don't have a significant other taking up all their spare moments. You'll have a common interest already laid out, so all you may need is a little nudge to start up a conversation.
12. Bookstores
Bookstores are a lot like coffee shops with comfy couches to sink into and a coffee menu full of frothy and sweet java drinks to sip on while you relax with your favorite book. The air is often quiet and calm, which can make it easy to spark up a conversation with the person sitting just a chair over. Or skim the aisles for a book you'd like to read and ask for suggestions from someone else in that same aisle. You can also attend the events hosted by the bookstore and start conversations with other interested parties who have shown up. 
Online Counseling With Regain
Jumping back into the single scene can be exciting and nerve-wracking. Having someone to patiently listen to your questions and concerns and give you knowledgeable advice can alleviate some of the hesitation you might be feeling. With the single scene changing seemingly every day, it may be comforting to know that  online counseling is available seven days a week, 24 hours a day. At Regain, you can easily connect with a therapist through phone calls, video chats, or in-app messaging. You can meet with them at your convenience and find support while still making the time for dating and mingling with other singles. Your mental health doesn't have to be neglected just because of time-constraints—reach out when you feel ready to get started. 
The Efficacy Of Online Counseling 
Some people may struggle more with the idea of dating due to conditions like social anxiety. Although social anxiety can hold people back, it can also be treated through online counseling. In one study, researchers assessed the efficacy of a therapist-guided, internet-delivered cognitive behavioral therapy (CBT) program for those with social anxiety disorder. They found that the intervention significantly reduced the severity of SAD symptoms. CBT is type of therapy that helps people challenge and reframe their unhelpful thoughts into more helpful ones. 
The Takeaway
If you're single and ready to be mingle, it can be frustrating not knowing how to connect with other singles. In the digital age, many people have gone online to search for love, but this isn't for everyone. If you're wanting to meet other singles organically and in person, you may have to go out of your comfort zone to do so. The dating scene can be complex to navigate, but you don't have to do it alone. Licensed online therapists can help you address the concerns you have about meeting new people and forming relationships with them. Regain can be an invaluable tool when you need a sounding board or just a listening ear.
Frequently Asked Questions (FAQs)
Where do singles go to meet other singles?
When you're single and ready to meet someone special, you may be wondering where to go to meet other singles. There are many places to meet people, but it could be beneficial to consider your interests. For example, if you like tennis, consider going to the tennis courts and striking up a game with other players. If you enjoy dancing or talking to lots of different people at once, one of the most common places to do this is at a bar. Single people tend to go out on the weekends with their friends, hoping to find love. If the bars aren't for you, there are other places you can go. You could meet other single people through mutual friends or attend parties. You might get involved in the community and meet someone at volunteer events or during group activities. Staying active can help ensure you meet as many people as you can. 
Where is the best place for singles to meet?
The best place to meet singles can depend on what your interests are. Dating apps and bars can be just two places to start, but they may not be for everyone. Social media can also help you meet other singles. Facebook has many different groups you can join to meet like-minded people. For example, if you are interested in art, try looking for different art show events to attend through social media. That way, you can meet people with similar interests. If you like hiking, go on group hikes, and if you enjoy sports, look for sporting event competitions or clubs you can get involved with.
How do I find singles in my area?
If you're looking to find single people in your city, get involved in your local community. Consider volunteering or join a community group. Frequent your neighborhood cafes. Instead of getting a coffee to go, consider having it inside and chatting with someone new. If the weather is nice, take walks or go for a run around the neighborhood or a local park. Dating apps can also be an effective resource when trying to meet other singles in your area because you can choose the approximate mile range when you search to find someone that lives close to you.
Where do single people hang out?
Single people may be more social and outgoing than those already in relationships. They might hang out more in bars or participate in other nightly gatherings. However, you have the option of meeting single people anywhere. If you are more open to talking to people in everyday situations, you may meet your future partner in a place where you least expect it. Observe your surroundings and chat with people while you're at a coffee shop or in the supermarket; they could be some of the best places to meet someone that you didn't even think about.
Where do older singles meet?
It can sometimes seem more difficult to meet singles when you get older, but there are many places to consider for finding love. There are  dating apps  that are geared more towards an older demographic, such as  match.com or eHarmony. These can help you find a partner through detailed questionnaires and profiles that match you based on similarities. If dating apps aren't what you're looking for, there are plenty of ways to meet in a natural setting. You could, for example, join a group within the local community that interests you. There may be travel groups for a mature crowd you'd like to go on. Cruises could be another place to consider meeting older single adults. Think about what your interests are and then go to places that support those interests to connect with like-minded individuals. 
How can I meet local singles for free?
If you're trying to meet local singles in your city for free, try a dating app. Some of the most popular are Tinder, Bumble, Or Hinge. In today's world, these are some of the best places to meet singles. These apps are free to use, unless you purchase a premium version. You can sit in the comfort of your own home while finding love, and it won't cost you a dime. You could also consider volunteering or check social media for free events or activities in your city.
What city has the most singles?
If you're looking to meet single people, you might consider how the city you live in could affect your chances of finding other singles. Some cities seem to have an influx of single people. In general, you're more likely to meet someone within the bigger metropolitan areas than in a smaller one. Studies have shown that the east coast has the most single females between the ages of 20-64, while single males predominately reside on the west coast or in the Midwest.
What are the worst cities for dating?
It can be difficult to generalize the worst city for dating because what works for one person may not work for another and vice versa. Considering the opportunities for dating, date activities, and costs of dates within a city can help someone determine which ones might be better or worse than the others. A recent  survey considered these factors and rated Glendale, California, as one of the worst cities for dating.
How do I search for singles on Facebook?
If you're looking for singles on Facebook, you can search in the search bar for "singles" while including your city or another specific keyword that interests you, and it will show you different Facebook groups for singles in your area depending on what you search. You can also look through mutual friends to see if they have any friends that could be single by checking their relationship status. Facebook also has Facebook Dating, which creates a dating profile separate from your Facebook profile.
Where can I meet people without online dating?
Online dating has become the new norm, but some people prefer the traditional approach to finding love. There is something to be said for meeting someone organically. There are plenty of places to meet someone offline. Consider taking a class on something you're interested in. Cafes or bars are other places you can meet people in person. If you enjoy working out, consider being more open to talking to people in the gym. Ask your friends if they have any single friends that they think you would be interested in. There are plenty of places to meet singles if you keep an open mind.
How do I find out if someone is on dating sites for free?
If you're trying to find out if someone is on a dating site for free, the most effective way may be to create a profile yourself and try to find them. If you know their approximate location and age, adjust your search settings, and start swiping until their photo comes up or not. 
How do you date someone without a dating app?
If dating apps aren't your thing, there are other places you can meet other single people. Consider being more social and open to meeting new people. Go to gatherings with friends or that party you'd normally say no to. Try sporting events, bars, or other public events and activities. Sometimes you can meet someone through mutual friends as well.
Tips For Finding Love When You're A 30-And-Single Man
How To Handle Being Newly Single After A Breakup
Top Categories
Being Single Quotes To Bolster Your Independence
The Benefits Of Seeing A Therapist For Anxiety
5 Tips On How To Be Single After A Long Relationship
Why Am I Single? The Reasons Why
The Importance Of Being Happy While Being Single
For Additional Help & Support With Your Concerns
Meet the Team
Talk to The Broke Backpacker
Czech Republic
Netherlands
Switzerland
Scandinavia
Philippines
South Korea
New Zealand
South Africa
Budget Travel
Work & Travel
The Broke Backpacker Manifesto
Travel Resources
How to Travel on $10/day
Home » Europe » Moscow
EPIC MOSCOW Itinerary! (2023)
Moscow is the heart of Mother Russia. Just the mention of this city conjures images of colorful bulbous pointed domes, crisp temperatures, and a uniquely original spirit!
Moscow has an incredibly turbulent history, a seemingly resilient culture, and a unique enchantment that pulls countless tourists to the city each year! Although the warmer months make exploring Moscow's attractions more favorable, there's just something about a fresh snowfall that only enhances the appearance of the city's iconic sites!
If you're a first-time visitor to Moscow, or simply wanting to see as much of the city as possible, this Moscow itinerary will help you do just that!

Unlock Our GREATEST Travel Secrets!
Sign up for our newsletter and get the best travel tips delivered right to your inbox.
Best Time To Visit Moscow
Where to stay in moscow, moscow itinerary, day 1 itinerary in moscow, day 2 itinerary in moscow, day 3 and beyond, staying safe in moscow, day trips from moscow, faq on moscow itinerary.
Here is a quick look at the seasons so you can decide when to visit Moscow!
The summer months (June-August) are a great time to travel to Moscow to take advantage of the enjoyable mild temperatures. This is considered peak travel season. Bear in mind that hotel prices rise along with the temperatures!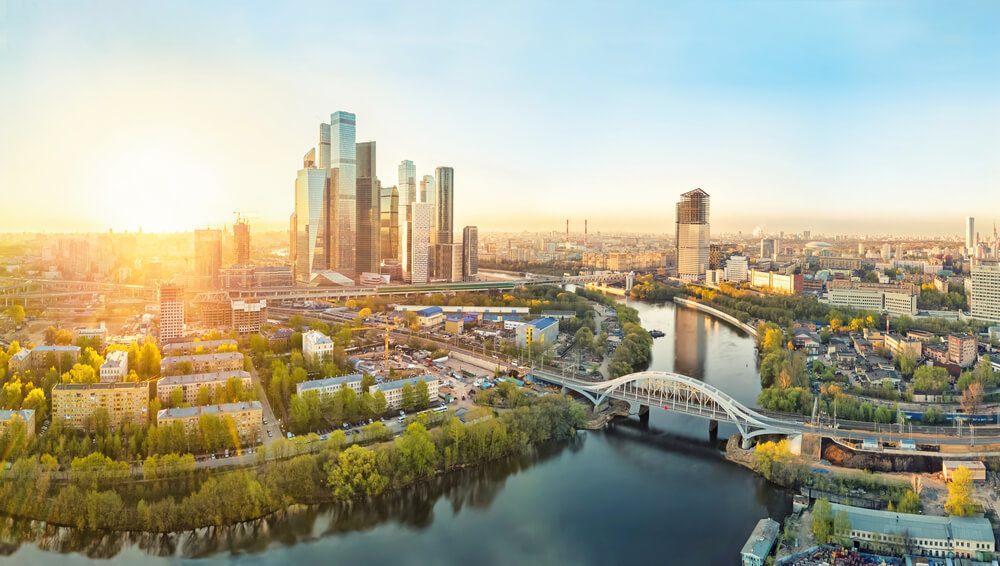 If you're planning a trip to Moscow during fall (September-November) try to plan for early fall. This way the temperatures will still be pleasant and winter won't be threatening.
Russian winters (December-February) are not for the faint of heart as Napoleon learned to his peril. Some days the sun will be out for less than an hour, and snow is guaranteed. Although winters are exceptionally cold, this is when you'll get a true glimpse of the Moscow experience!
The best time to visit Moscow is during spring (March-May). The temperatures will begin to creep up and the sun begins to shine for significant portions of the day. Hotel rates will also have yet to skyrocket into peak ranges!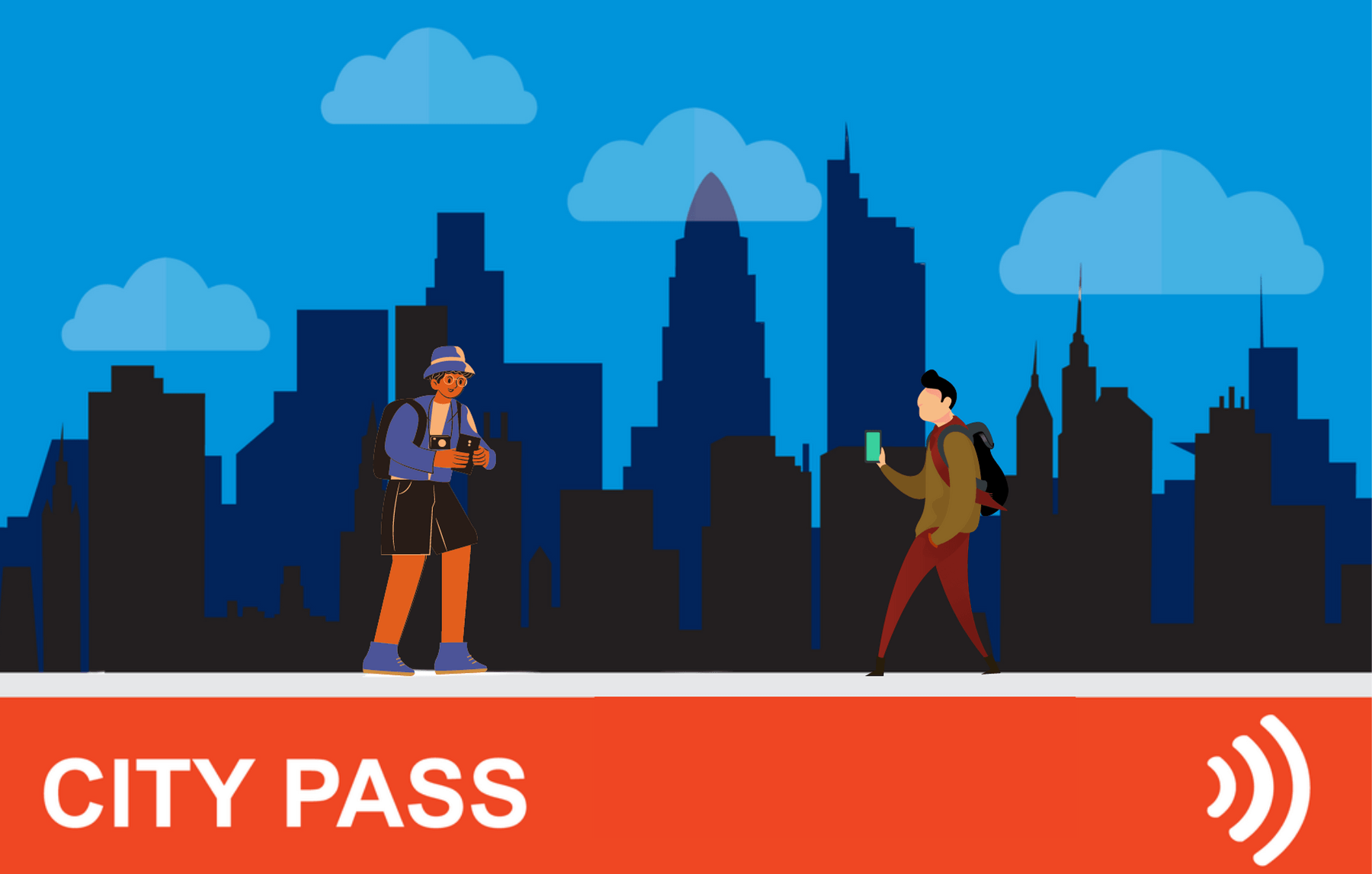 With a Moscow City Pass , you can experience the best of Moscow at the CHEAPEST prices. Discounts, attractions, tickets, and even public transport are all standards in any good city pass – be sure invest now and save them $$$ when you arrive!
Moscow is a large city with many accommodation options to choose from. Staying in a location that fits with your travel plans will only enhance your Moscow itinerary. Here is a brief introduction to a few great areas of the city we recommend checking out!
The best place to stay in Moscow to be close to all the action is Kitay-Gorod. This charming neighborhood will put you within walking distance to Moscow's famous Red Square, thus cutting down on travel time. This will allow you to see more of the city in a shorter amount of time!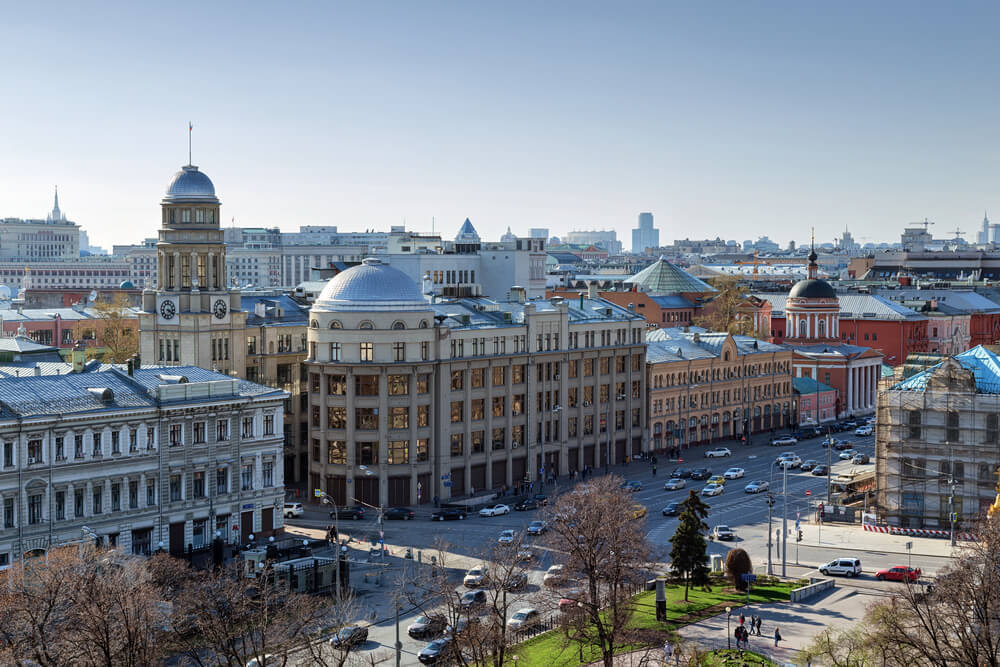 It's surrounded by restaurants, cafes, bars, and shops. If you're a first-time visitor to Moscow, or just planning a quick weekend in Moscow, then this area is perfect for you!
Another great area to consider is the Zamoskvorechye district. This area of the city offers a blend of new and old Moscow. It has an artsy vibe and there are plenty of fun sites you can explore outside of the main touristy areas of Moscow.
Of course, as in all areas of Moscow, it's close to public transportation that will quickly connect you with the rest of the city and make your Moscow itinerary super accessible!
Best Airbnb in Moscow – Exclusive Apartment in Old Moscow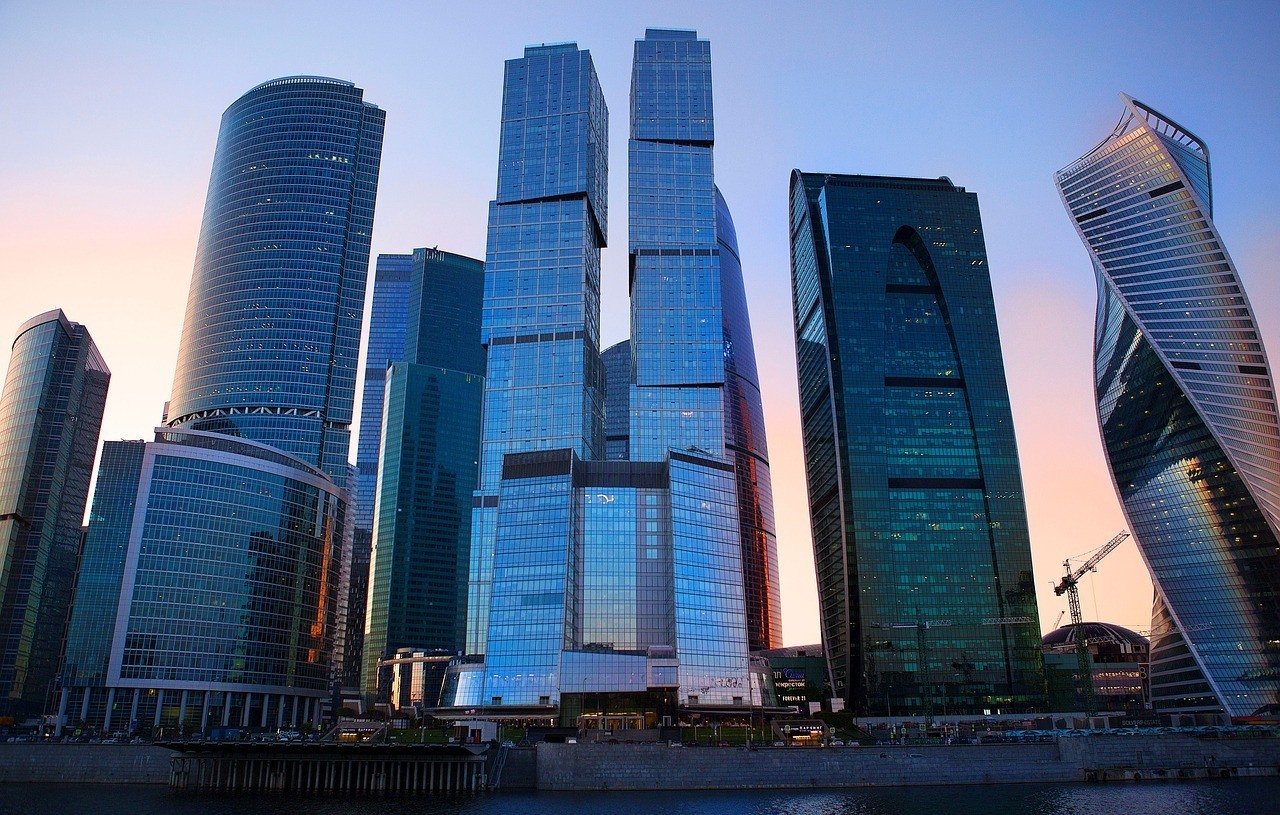 Modern and cozy, this apartment is in the heart of Old Moscow. Bordering the Basmanny and Kitay-Gorod districts, this two-bedroom flat is walking distance to the Kremlin and Red Square. Safe, quiet, and comfortable, this is the best Airbnb in Moscow, no question!
Best Budget Hotel in Moscow – Izmailovo Alfa Hotel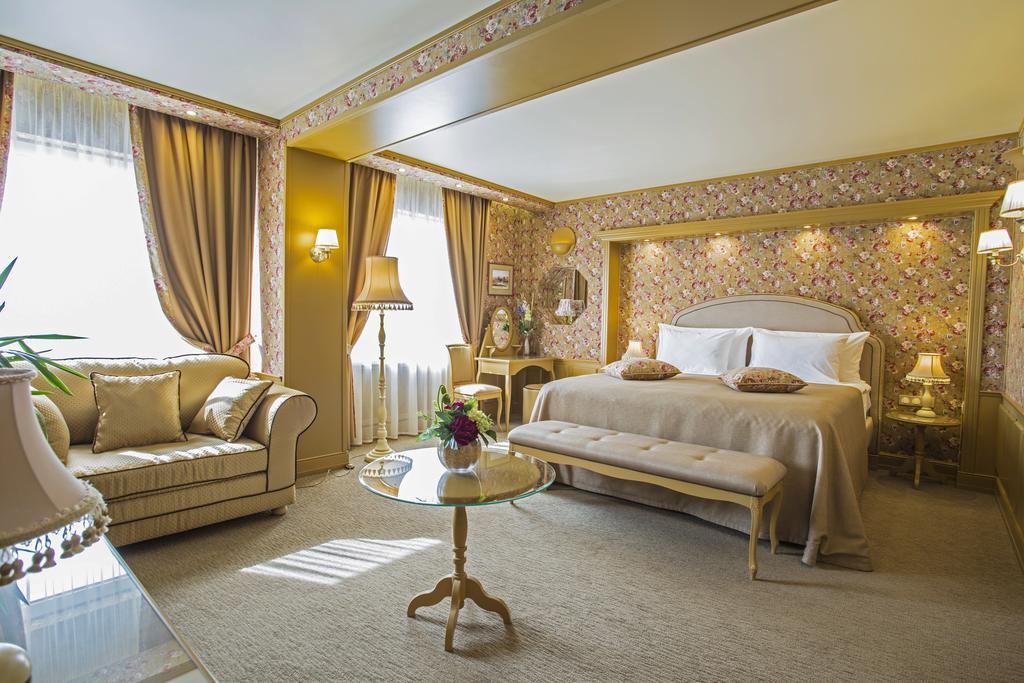 The Izmailovo Alfa Hotel is a very highly rated accommodation that provides all the components necessary for a comfortable trip to Moscow. There is an on-site restaurant, bar, fitness center, and an airport shuttle service. The rooms are modern and spacious and are equipped with a TV, heating/air conditioning, minibar, and more!
Best Luxury Hotel in Moscow – Crowne Plaza Moscow World Trade Centre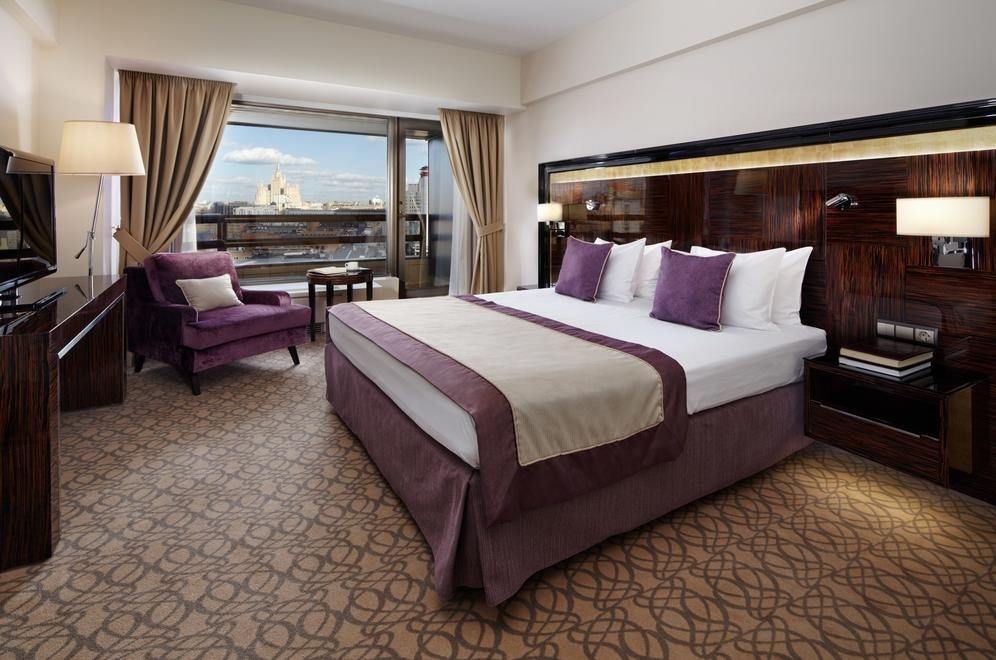 If you're touring Moscow in luxury, the Crowne Plaza Moscow World Trade Centre is the hotel for you! Elegantly furnished rooms are equipped with a minibar, flat-screen TV, in-room safes, as well as tea and coffee making facilities! Bathrooms come with bathrobes, slippers, and free toiletries. There is also an onsite restaurant, bar, and fitness center.
Best Hostel in Moscow – Godzillas Hostel
Godzillas Hostel is located in the center of Moscow, just a short walk from all the major tourist attractions and the metro station. Guests will enjoy all the usual hostel perks such as self-catering facilities, 24-hour reception, Free Wi-Fi, and security lockers. This is one of the best hostels in Moscow and its wonderful social atmosphere and will make your vacation in Moscow extra special!
Godzillas Hostel is one of our favourites in Moscow but they're not taking guests right now. We're not sure if they're closed for good but we hope they'll come back soon.
An important aspect of planning any trip is figuring out the transportation situation. You're probably wondering how you're going to get to all of your Moscow points of interest right? Luckily, this sprawling city has an excellent network of public transportation that will make traveling a breeze!
The underground metro system is the quickest and most efficient way to travel around Moscow. Most visitors rely exclusively on this super-efficient transportation system, which allows you to get to pretty much anywhere in the city! It's also a great option if you're planning a Moscow itinerary during the colder months, as you'll be sheltered from the snow and freezing temperatures!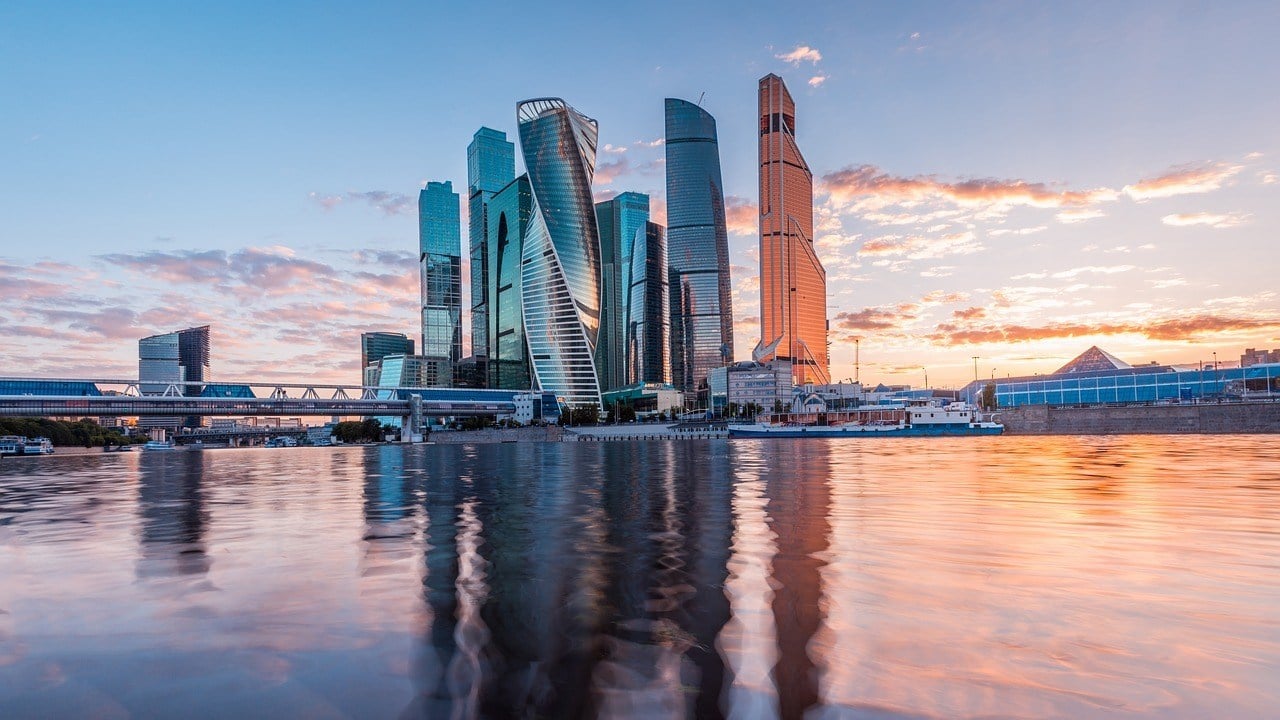 If you prefer above-ground transportation, buses, trams, and trolleybuses, run throughout the city and provide a rather comfortable alternative to the metro.
Moscow's metro, buses, trams, and trolleybuses are all accessible with a 'Troika' card. This card can be topped up with any sum of money at a metro cash desk. The ticket is simple, convenient, and even refundable upon return to a cashier!
No matter which method you choose, you'll never find yourself without an easy means of getting from point A to point B!
Red Square | Moscow Kremlin | Lenin's Mausoleum | St. Basil's Cathedral | GUM Department Store
Spend the first day of your itinerary taking your own self guided Moscow walking tour around the historic Red Square! This is Moscow's compact city center and every stop on this list is within easy walking distance to the next! Get ready to see all of the top Moscow landmarks!
Day 1 / Stop 1 – The Red Square
Why it's awesome: The Red Square is the most recognizable area in Moscow, it has mesmerizing architecture and centuries worth of history attached to its name.
Cost: Free to walk around, individual attractions in the square have separate fees.
Food nearby: Check out Bar BQ Cafe for friendly service and good food in a great location! The atmosphere is upbeat and they're open 24/7!
The Red Square is Moscow's historic fortress and the center of the Russian government. The origins of the square date back to the late 15th century, when Ivan the Great decided to expand the Kremlin to reflect Moscow's growing power and prestige!
During the 20th century, the square became famous as the site for demonstrations designed to showcase Soviet strength. Visiting the Red Square today, you'll find it teeming with tourists, who come to witness its magical architecture up close!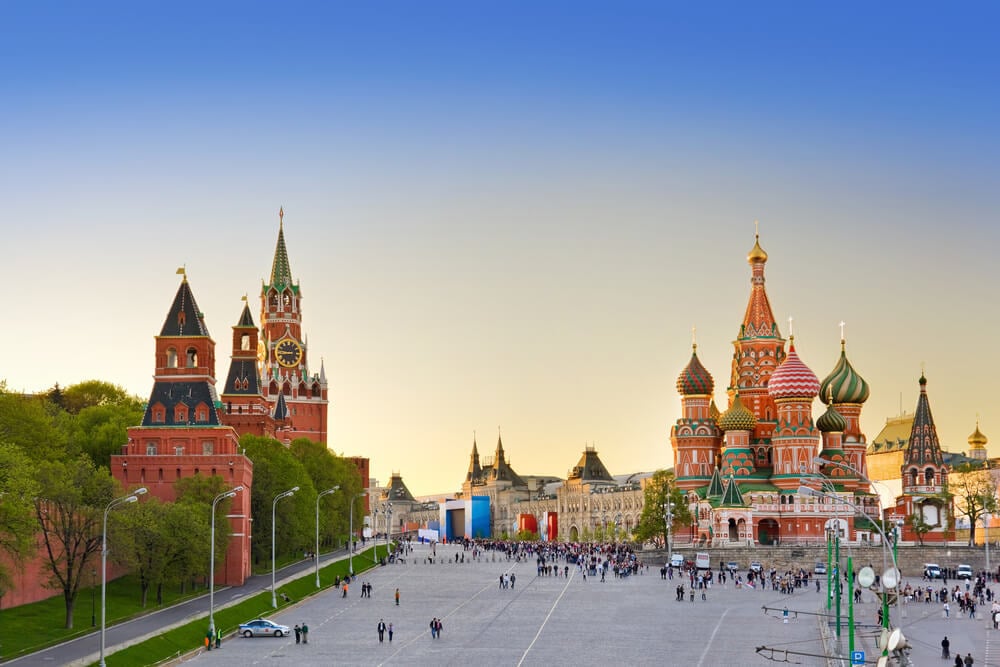 The square is the picture postcard of Russian tourism, so make sure to bring your camera when you visit! No matter the season, or the time of day, it's delightfully photogenic!
It's also home to some of Russia's most distinguishing and important landmarks, which we've made sure to include further down in this itinerary. It's an important center of Russia's cultural life and one of the top places to visit in Moscow!
In 1990, UNESCO designated Russia's Red Square as a World Heritage site. Visiting this historic site is a true bucket-list event and essential addition to your itinerary for Moscow!
Day 1 / Stop 2 – The Moscow Kremlin
Why it's awesome: The Moscow Kremlin complex includes several palaces and cathedrals and is surrounded by the Kremlin wall. It also houses the principal museum of Russia (the Kremlin Armory).
Cost: USD $15.00
Food nearby: Bosco Cafe is a charming place to grat a casual bite to eat. They have excellent coffee and wonderful views of the Red Square and the Moscow Kremlin!
The iconic Moscow Kremlin , also known as the Kremlin museum complex, sits on Borovitsky Hill, rising above the Moscow River. It is a fortified complex in the center of the city, overlooking several iconic buildings in the Red Square!
It's the best known of the Russian Kremlins – citadels or fortress' protecting and dominating a city. During the early decades of the Soviet era, the Kremlin was a private enclave where the state's governing elite lived and worked.
The Kremlin is outlined by an irregularly shaped triangular wall that encloses an area of 68 acres! The existing walls and towers were built from 1485 to 1495. Inside the Kremlin museum complex, there are five palaces, four cathedrals, and the enclosing Kremlin Wall with Kremlin towers.
The Armoury Chamber is a part of the Grand Kremlin Palace's complex and is one of the oldest museums of Moscow, established in 1851. It showcases Russian history and displays many cherished relics. Definitely make sure to check out this museum while you're here!
The churches inside the Moscow Kremlin are the Cathedral of the Dormition, Church of the Archangel, Church of the Annunciation, and the bell tower of Ivan Veliki (a church tower).
The five-domed Cathedral of the Dormition is considered the most famous. It was built from 1475–1479 by an Italian architect and has served as a wedding and coronation place for great princes, tsars, and emperors of Russia. Church services are given in the Kremlin's numerous cathedrals on a regular basis.
The Grand Kremlin Palace was the former Tsar's Moscow residence and today it serves as the official workplace of the President of the Russian Federation (Vladimir Putin seems to have bagged that title for life) .
Insider Tip: The Kremlin is closed every Thursday! Make sure to plan this stop on your Moscow itinerary for any other day of the week!
Day 1 / Stop 3 – Lenin's Mausoleum
Why it's awesome: The mausoleum displays the preserved body of Soviet leader Vladimir Lenin .
Cost: Free!
Food nearby: Khinkal'naya is a charming Georgian restaurant with vaulted ceilings and exposed brick. It's a popular place with locals and right next to the Red Square!
Lenin's Mausoleum, also known as Lenin's Tomb, is the modernist mausoleum for the revolutionary leader Vladimir Lenin. It's located within the Red Square and serves as the resting place for the Soviet leader! His preserved body has been on public display since shortly after his death in 1924.
It's located just a few steps away from the Kremlin Wall and is one of the most controversial yet popular Moscow attractions!
Admission is free for everyone, you'll only need to pay if you need to check a bag. Before visitors are allowed to enter the mausoleum, they have to go through a metal detector first. No metal objects, liquids, or large bags are allowed in the mausoleum!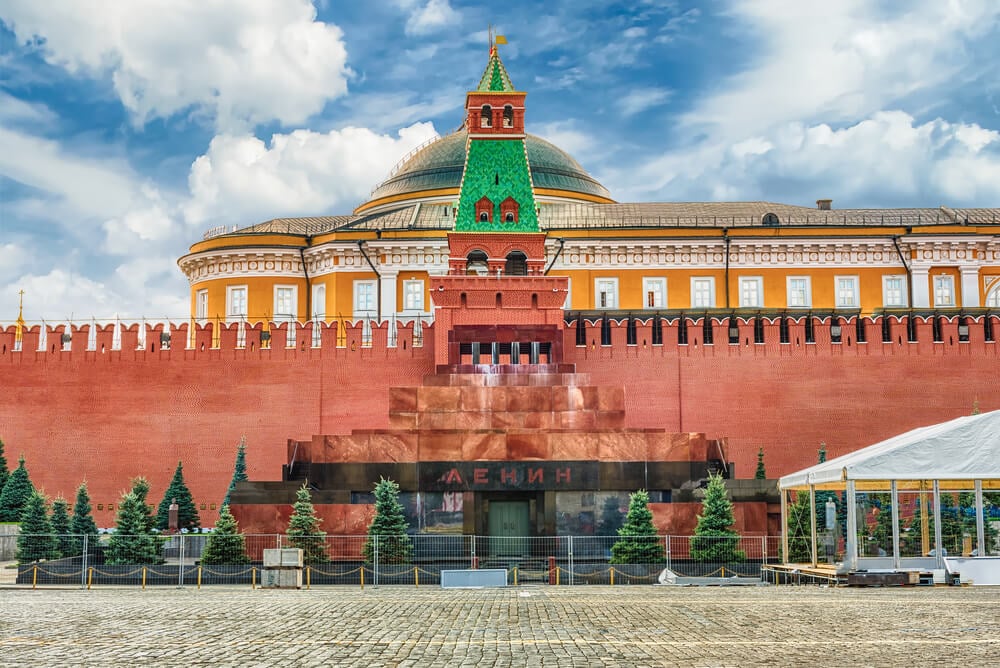 Expect a line to enter the building, and while you're inside the building, you'll be constantly moving in line with other visitors. This means you won't be able to spend as long as you'd like viewing the mausoleum, but you'll still be able to get a good look. Pictures and filming while inside the building are strictly prohibited, and security guards will stop you if they see you breaking this rule.
The mausoleum is only open on Tuesday, Wednesday, Thursday, and Saturday – unless it's a public holiday or a day scheduled for maintenance. The hours it's open for each day are limited, make sure to check online before you visit to make sure you can fit this into your Moscow itinerary for that day!
Insider Tip: The Lenin's Museum is there for people to pay their respect; remember to keep silent and move along quickly, it's not intended for people to congregate around. Also, men are not allowed to wear hats and everyone must take their hands out of their pockets when inside the building.
Day 1 / Stop 4 – St. Basil's Cathedral
Why it's awesome: A dazzling designed cathedral that showcases Russia's unique architecture. This cathedral is one of the most recognizable symbols of the country!
Cost: USD $8.00
Food nearby: Moskovskiy Chaynyy Klub is a cozy cafe serving food items and pipping hot tea; it's the perfect place to go if you're visiting Moscow during the winter months!
Located in the Red Square, the ornate 16th-century St. Basil's Cathedral is probably the building you picture when you think of Moscow's unique architecture. Its colorful onion-shaped domes tower over the Moscow skyline!
The cathedral was built from 1555-1561 by order of Tsar Ivan the Terrible. It was designed with an iconic onion dome facade and enchanting colors that captivate all who see it. Fun fact: If you're wondering why Russian churches have onion domes, they are popularly believed to symbolize burning candles!
This iconic cathedral has become a symbol of Russia due to its distinguishing architecture and prominent position inside the Red Square. It's one of the most beautiful, wonderful, and mesmerizing historical cathedrals in the world!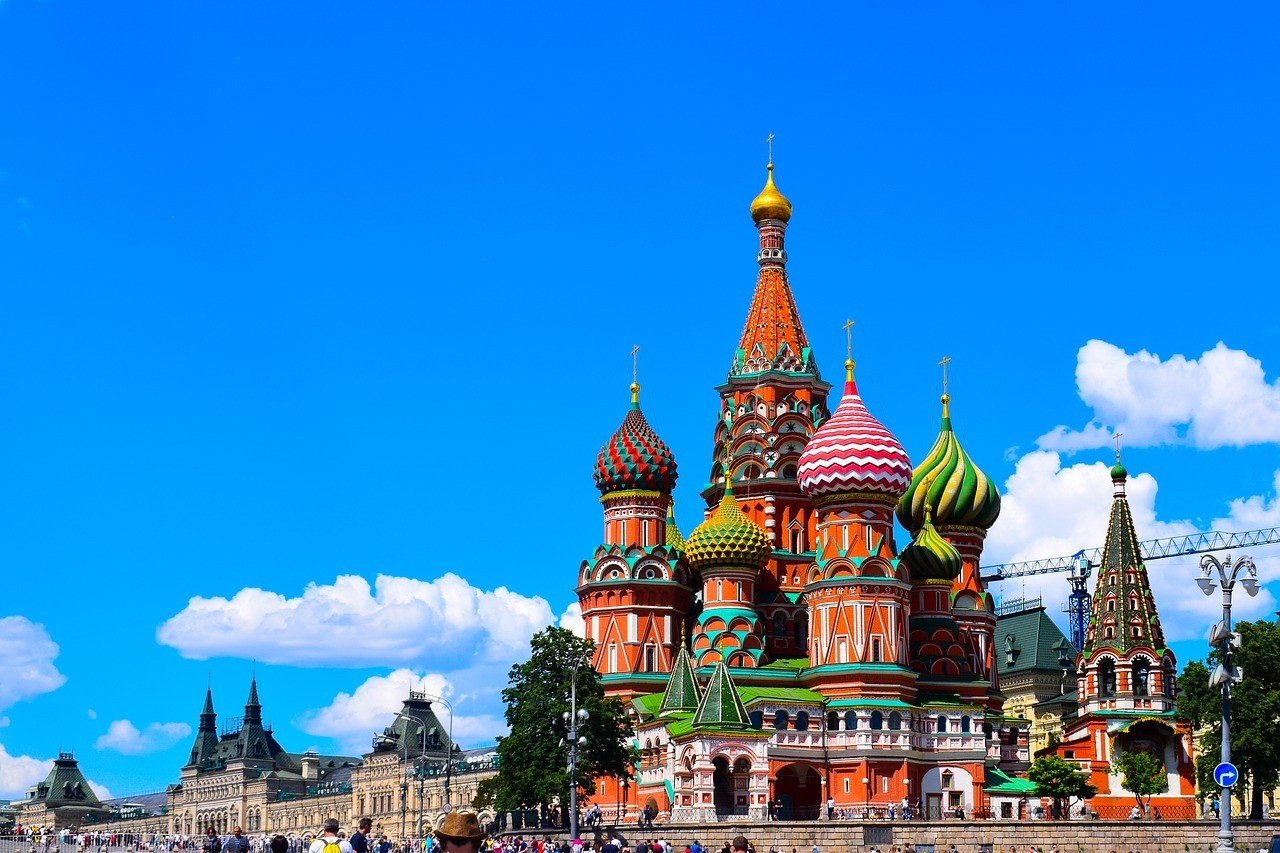 The interior of the church surprises most people when they visit. In contrast to the large exterior, the inside is not so much one large area, but rather a collection of smaller areas, with many corridors and small rooms. There are 9 small chapels and one mausoleum grouped around a central tower.
Visiting the inside is like walking through a maze, there are even small signs all around the cathedral tracing where to walk, and pointing you in the right direction! The walls are meticulously decorated and painted with intricate floral designs and religious themes.
The church rarely holds service and is instead a museum open for the public to visit.
Insider Tip: During the summer months the line to go inside the cathedral can get quite long! Make sure to arrive early or reserve your tickets online to guarantee quick access into the cathedral!
Day 1 / Stop 5 – GUM Department Store
Why it's awesome: This is Russia's most famous shopping mall! It's designed with elegant and opulent architecture and provides a real sense of nostalgia!
Cost: Free to enter
Food nearby: Stolovaya 57 is a cafeteria-style restaurant with a variety of inexpensive Russian cuisine menu items including soups, salads, meat dishes, and desserts. It's also located inside the GUM department store, making it very easily accessible when you're shopping!
The enormous GUM Department Store is located within the historic Red Square. It has a whimsical enchantment to it that sets it apart from your typical department store.
A massive domed glass ceiling lines the top of the building and fills the interior with natural sunlight. There are live plants and flowers placed throughout the mall that give the shopping complex a lively and cheerful feel! A playful fountain sits in the center, further adding to the malls inviting a sense of wonder and amusement!
The GUM department store opened on December 2, 1893. Today, it includes local and luxury stores, including Fendi, Louis Vuitton, Prada, and many more! There are numerous cafes, restaurants, and even a movie theater inside!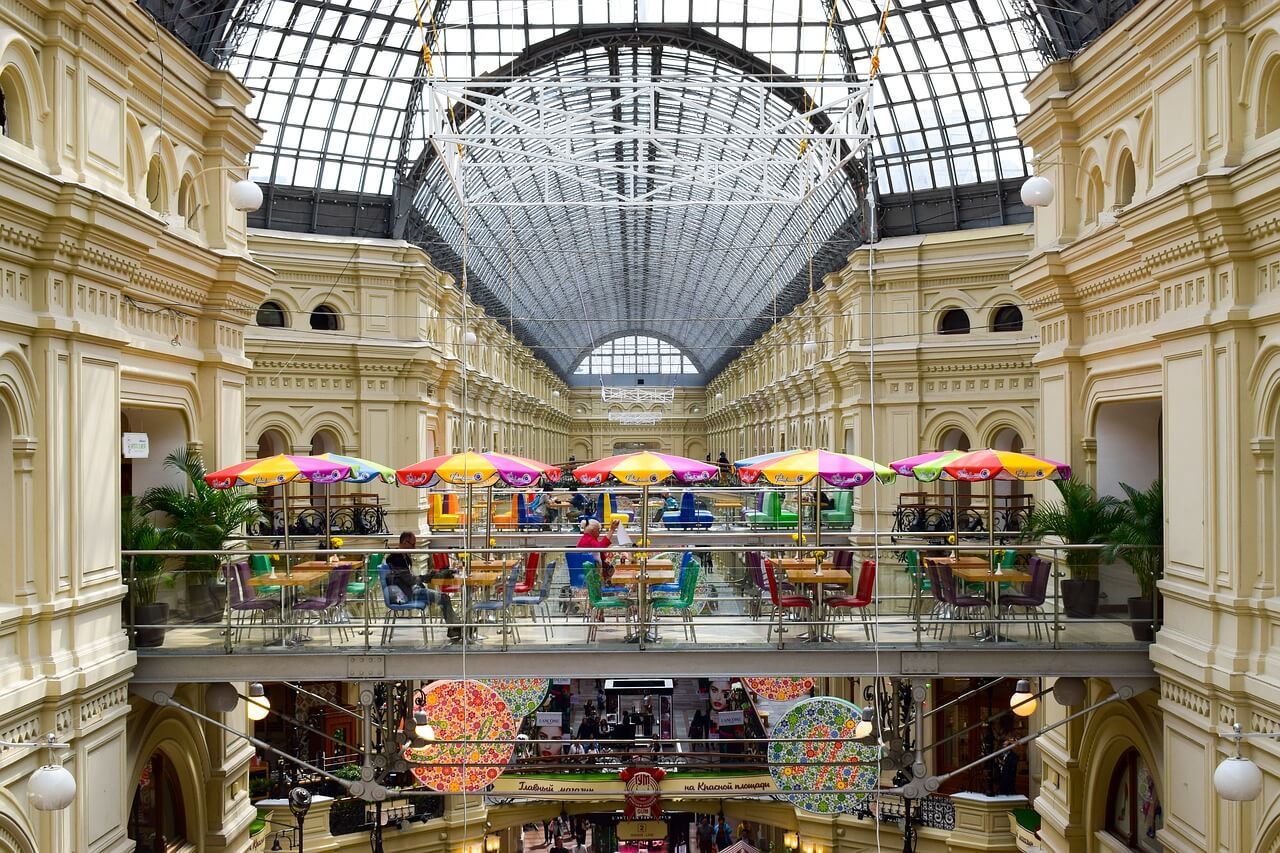 For a special treat, head into Gastronom 1. This 1950s-style shop sells gourmet food items, like wine, freshly-baked pastries, cheese, Russian chocolate, and of course, vodka! Also, be on the lookout for a bicycle pedaling ice cream truck with an employing selling ice cream!
The ambiance is simply amazing, a trip to this idyllic shopping mall is an absolute must on any Moscow itinerary!
Insider Tip: Make sure to carry some small change on you in case you need to use the restroom, you'll need to pay 50 rubles – or about USD $0.80 to use the bathroom in GUM.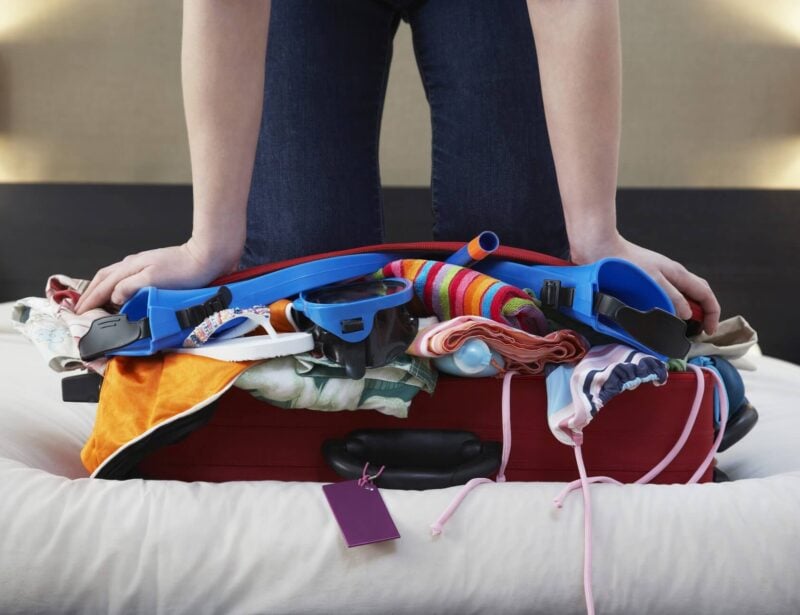 Wanna know how to pack like a pro? Well for a start you need the right gear….
These are packing cubes for the globetrotters and compression sacks for the  real adventurers – these babies are a traveller's best kept secret. They organise yo' packing and minimise volume too so you can pack MORE.
Or, y'know… you can stick to just chucking it all in your backpack…
Novodevichy Convent | Gorky Park | State Tretyakov Gallery | All-Russian Exhibition Center | Bolshoi Theater
On your 2 day itinerary in Moscow, you'll have a chance to use the city's excellent public transportation service! You'll explore a few more of Moscow's historic highlight as well as some modern attractions. These sites are a little more spread out, but still very easily accessible thanks to the metro!
Day 2 / Stop 1 – Novodevichy Convent
Why it's awesome: The Novodevichy Convent is rich in imperial Russian history and contains some of Russia's best examples of classical architecture!
Cost: USD $5.00
Food nearby: Culinary Shop Karavaevs Brothers is a cozy and simple place to have a quick bite, they also have vegetarian options!
The Novodevichy Convent is the best-known and most popular cloister of Moscow. The convent complex is contained within high walls, and there are many attractions this site is known for!
The six-pillared five-domed Smolensk Cathedral is the main attraction. It was built to resemble the Kremlin's Assumption Cathedral and its facade boasts beautiful snowy white walls and a pristine golden onion dome as its centerpiece. It's the oldest structure in the convent, built from 1524 -1525, and is situated in the center of the complex between the two entrance gates.
There are other churches inside the convent as well, all dating back from many centuries past. The convent is filled with an abundance of 16th and 17th-century religious artworks, including numerous large and extravagant frescos!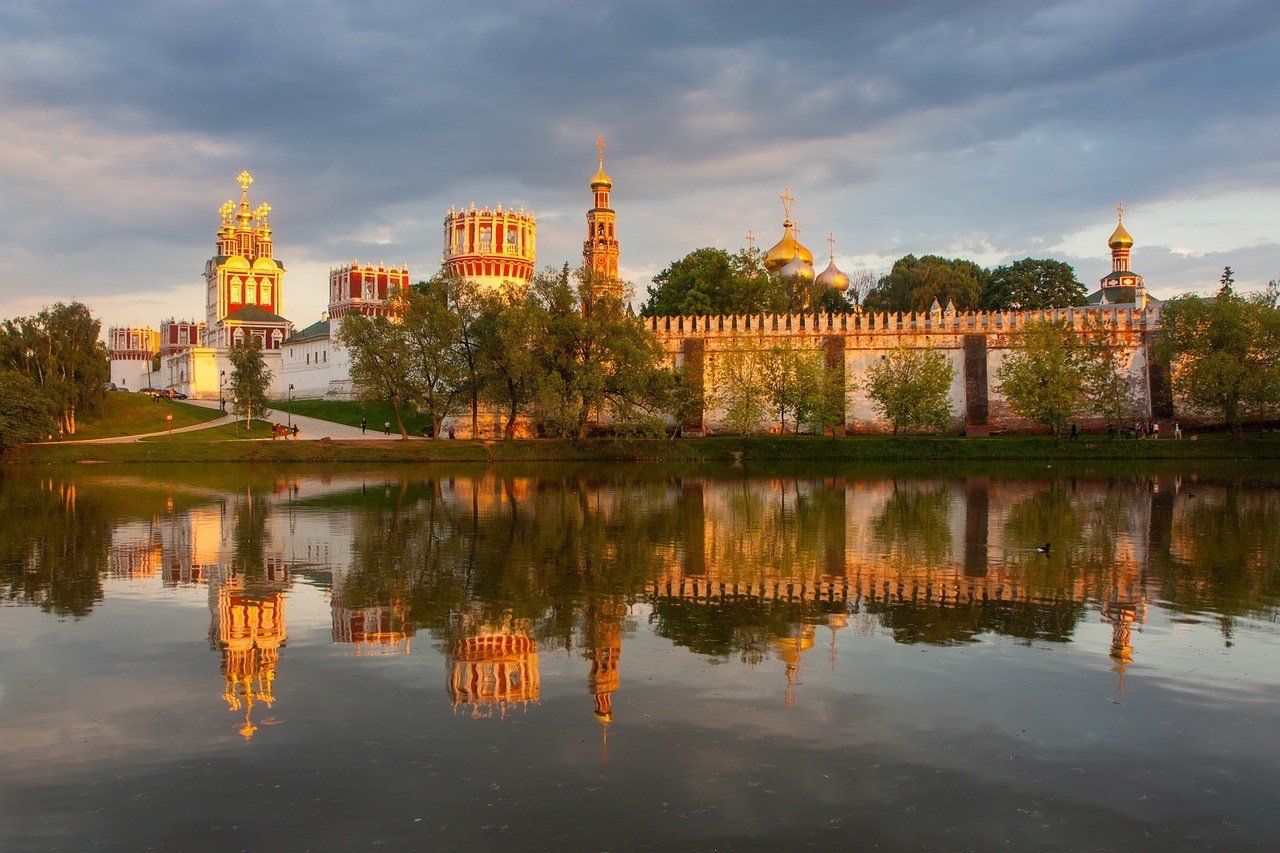 Just outside the convent's grounds lies the Novodevichy Cemetery. Here, you can visit the graves of famous Russians, including esteemed authors, composers, and politicians. Probably the most intriguing gravestone belongs to Russian politician Nikita Khruschev!
The Novodevichy Convent is located near the Moscow River and offers a peaceful retreat from the busy city. In 2004, it was proclaimed a UNESCO World Heritage Site. The convent remains remarkably well-preserved and is an outstanding example of Moscow Baroque architecture!
Insider Tip: To enter the cathedrals inside the complex, women are advised to cover their heads and shoulders, while men should wear long pants.
Day 2 / Stop 2 – Gorky Central Park of Culture and Leisure
Why it's awesome: A large amusement area in the heart of the city offering many attractions!
Cost: Free!
Food nearby: Check out Mepkato, located inside Gorky Central Park for a casual meal in a cozy setting. There are indoor and outdoor seating options and the restaurant is child-friendly!
Gorky Central Park of Culture and Leisure is a large green space in the heart of Moscow. The park opened in 1928, and it stretches along the scenic embankment of the Moskva River. It covers an area of 300-acres and offers a lovely contrast from the compact city center.
You'll find all sorts of wonderful attractions, from boat rides to bike rentals to tennis courts and ping-pong tables, and much more! there are an open-air cinema and festive events and concerts scheduled in the summer months. A wide selection of free fitness classes is also offered on a regular basis, including jogging, roller skating, and dancing!
Although many of the options you'll find here are more suited for outdoor leisure during the summer, you'll also a selection of winter attractions, including one of Europe's largest ice rinks for ice-skating!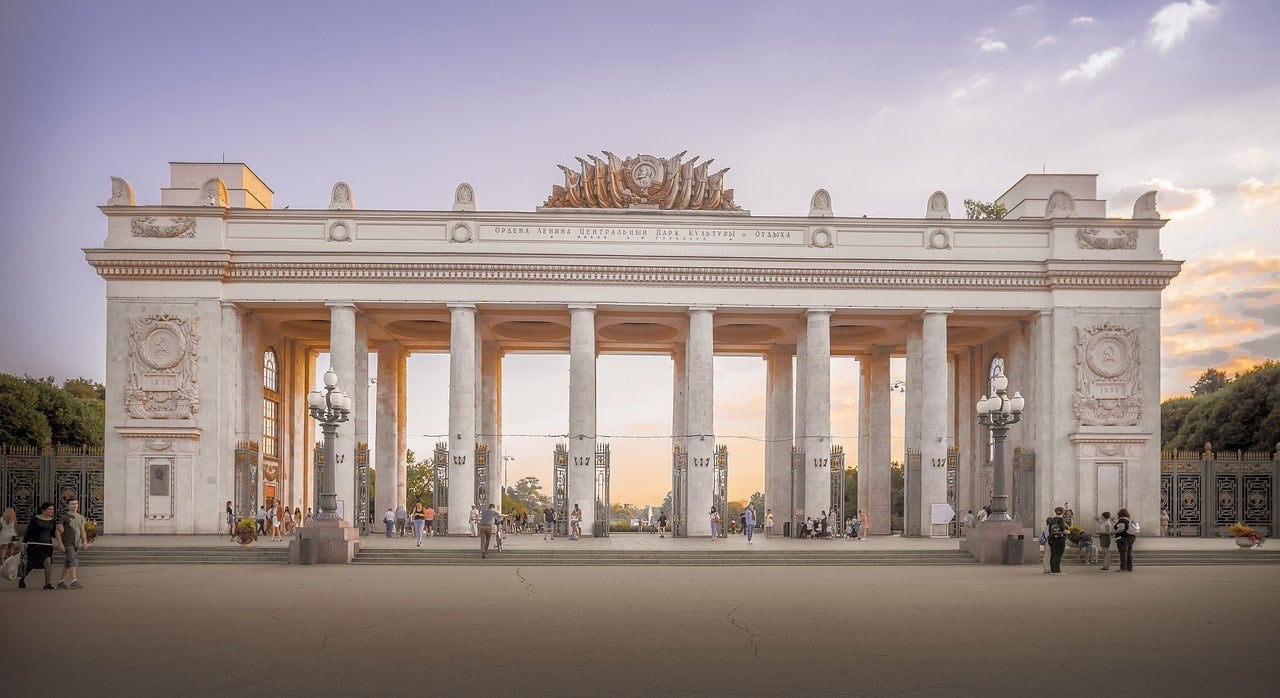 If you're trying to decide what to do in Moscow with kids, the park also offers several venues designed specifically for kids. Check out the year-round Green School which offers hands-on classes in gardening and art! You can also feed the squirrels and birds at the Golitsinsky Ponds!
The park is very well maintained and kept clean and the entrance is free of charge, although most individual attractions cost money. There is also Wi-Fi available throughout the park.
With so many attractions, you could easily spend all day here! If you're only planning a 2 day itinerary in Moscow, make sure to plan your time accordingly and map out all the areas you want to see beforehand!
Day 2 / Stop 3 – The State Tretyakov Gallery
Why it's awesome: The gallery's collection consists entirely of Russian art made by Russian artists!
Food nearby : Brothers Tretyakovs is located right across the street from the gallery. It's a wonderfully atmospheric restaurant serving top quality food and drinks!
The State Tretyakov Gallery was founded in 1856 by influential merchant and collector Pavel Tretyakov. The gallery is a national treasury of Russian fine art and one of the most important museums in Russia!
It houses the world's best collection of Russian art and contains more than 130, 000 paintings, sculptures, and graphics! These works have been created throughout the centuries by generations of Russia's most talented artists!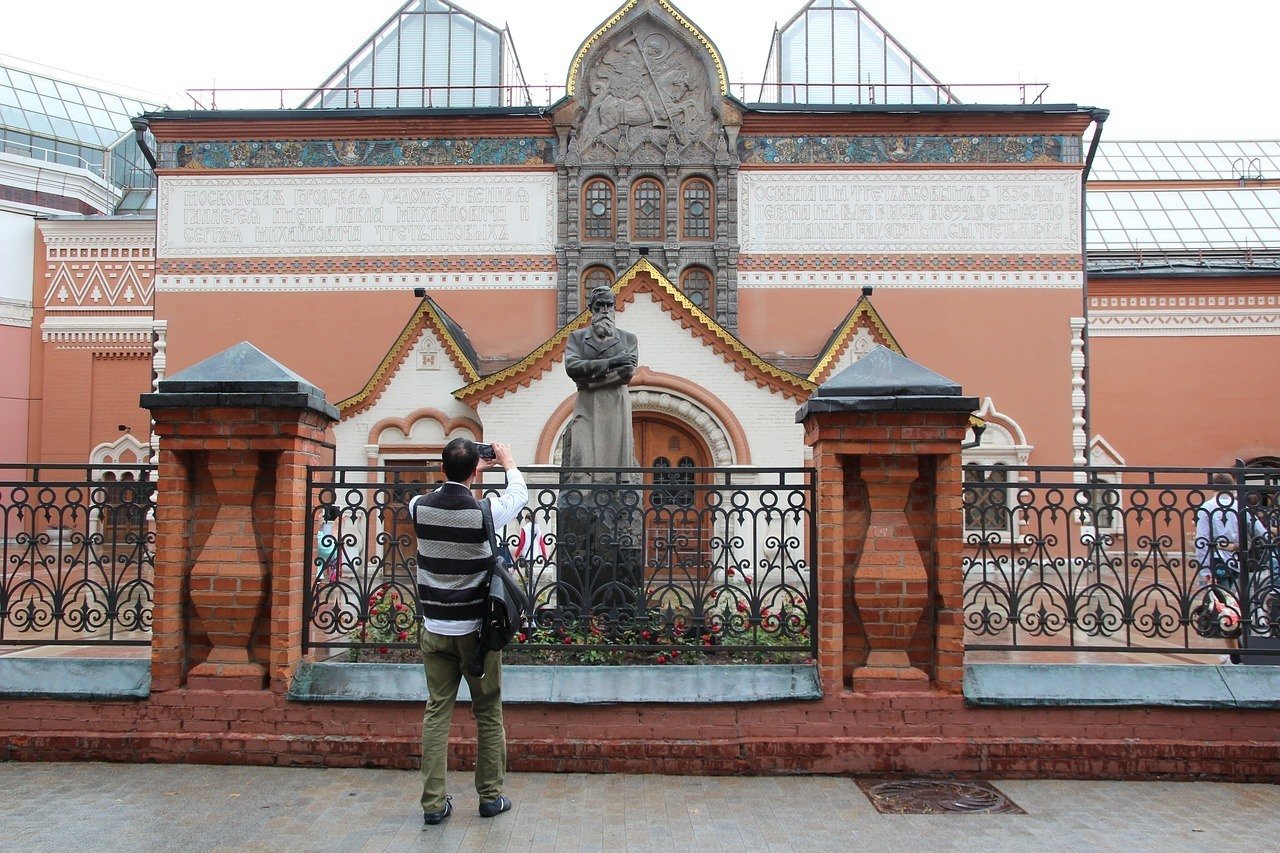 The exhibits range from mysterious 12th-century images to politically charged canvases. The collection is rich and revealing and offers great insight into the history and attitudes of this long-suffering yet inspired people!
All pictures are also labeled in English. If you plan to take your time and see everything inside the museum it will take a good 3-4 hours, so make sure to plan your Moscow trip itinerary accordingly! This gallery is a must-see stop for art lovers, or anyone wanting to explore the local culture and history of Russia in a creative and insightful manner!
Insider Tip: When planning your 2 days in Moscow itinerary, keep in mind that most museums in Moscow are closed on Mondays, this includes The State Tretyakov Gallery!
Day 2 / Stop 4 – All-Russian Exhibition Center
Why it's awesome: This large exhibition center showcases the achievements of the Soviet Union in several different spheres.
Food nearby: Varenichnaya No. 1 serves authentic and homestyle Russian cuisine in an intimate and casual setting.
The All-Russian Exhibition Center is a massive park that presents the glory of the Soviet era! It pays homage to the achievements of Soviet Russia with its many different sites found on the property.
The center was officially opened in 1939 to exhibit the achievements of the Soviet Union. It's a huge complex of buildings and the largest exhibition center in Moscow. There are several exhibition halls dedicated to different achievements and every year there are more than one hundred and fifty specialized exhibitions!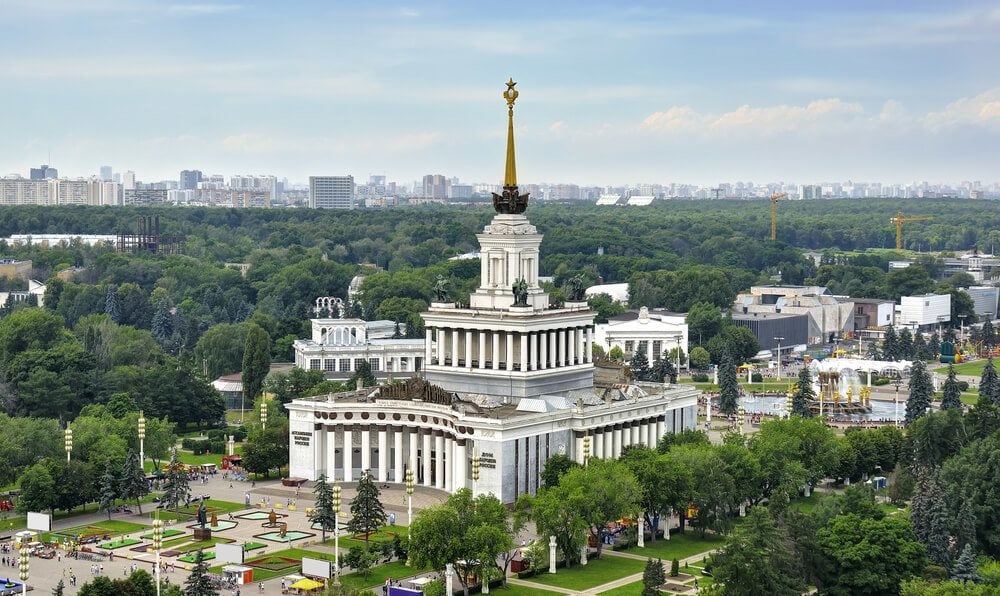 The Peoples Friendship Fountain was constructed in 1954 and is a highlight of the park. The stunning gold fountain features 16 gilded statues of girls, each representing the former Soviet Union republics.
The Stone Flower Fountain was also built in 1954 and is worth checking out. The centerpiece of this large fountain is a flower carved from stones from the Ural Mountains! Along the side of the fountain are various bronze sculptures.
You will find many people zipping around on rollerblades and bicycles across the large area that the venue covers. It's also home to amusement rides and carousels, making it the perfect place to stop with kids on your Moscow itinerary! Make sure to wear comfortable shoes and allow a few hours to explore all the areas that interest you!
Day 2 / Stop 5 – Bolshoi Theater
Why it's awesome: The Bolshoi Theater is a historic venue that hosts world-class ballet and opera performances!
Cost: Prices vary largely between USD $2.00 – USD $228.00 based on seat location.
Food nearby: Head to the Russian restaurant, Bolshoi for high-quality food and drinks and excellent service!
The Bolshoi Theater is among the oldest and most renowned ballet and opera companies in the world! It also boasts the world's biggest ballet company, with more than 200 dancers!
The theater has been rebuilt and renovated several times during its long history. In 2011 it finished its most recent renovation after an extensive six-year restoration that started in 2005. The renovation included an improvement in acoustics and the restoration of the original Imperial decor.
The Bolshoi Theater has put on many of the world's most famous ballet acts! Tchaikovsky's ballet Swan Lake premiered at the theater in 1877 and other notable performances of the Bolshoi repertoire include Tchaikovsky's The Sleeping Beauty and The Nutcracker!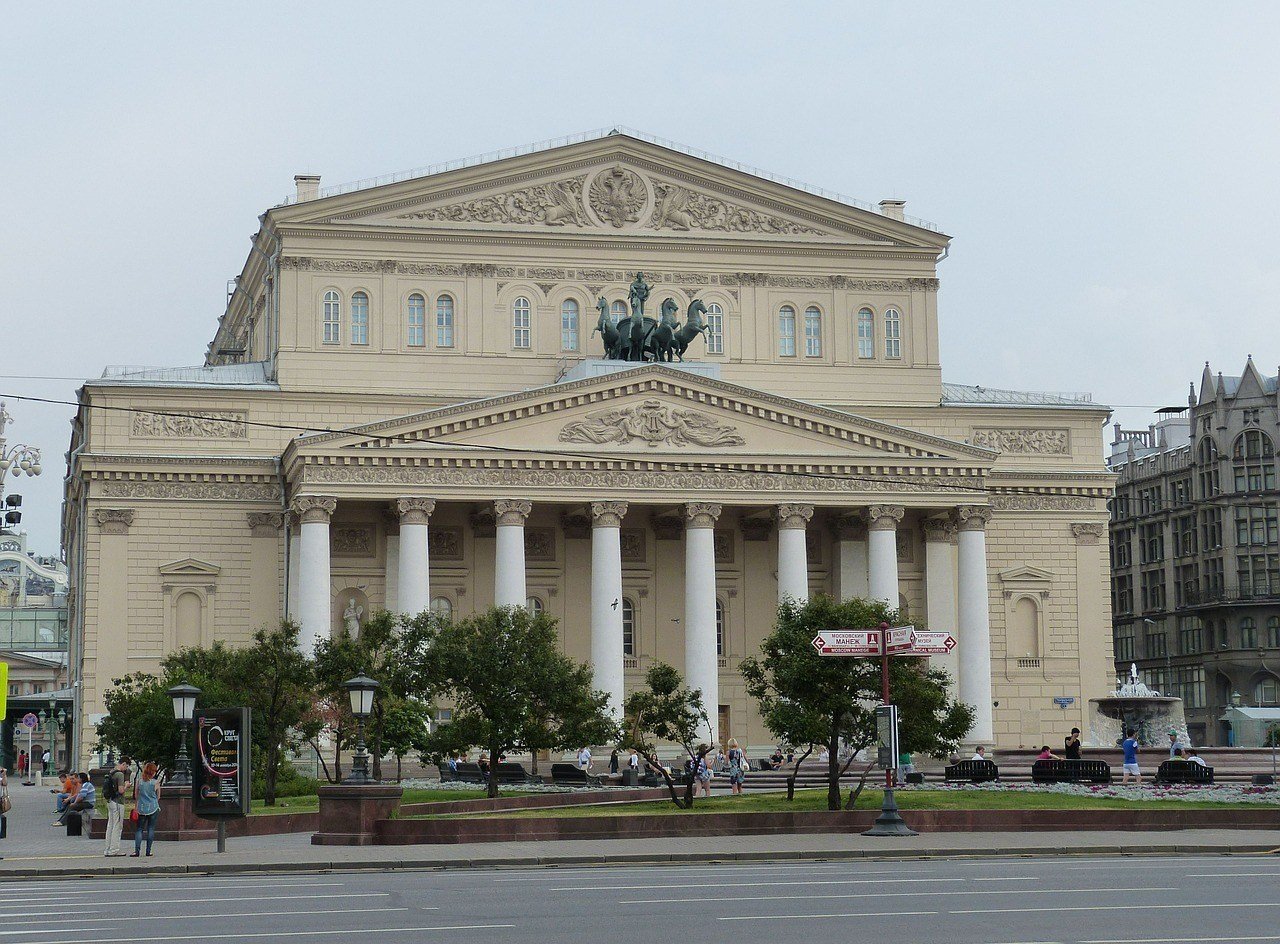 Today, when you visit the theater, you can expect a magical performance from skilled singers, dancers, and musicians with the highest level of technique!
If you don't have time to see a show, the theater also provides guided tours on select days of the week. Tours are given in both Russian and English and will provide visitors with a more intimate look at the different areas of the theater!
The stage of this iconic Russian theater has seen many outstanding performances. If you're a fan of the performing arts, the Bolshoi Theater is one of the greatest and oldest ballet and opera companies in the world, making it a must-see attraction on your Moscow itinerary!
Godzillas Hostel
Godzillas Hostel is located in the center of Moscow, just a short walk from all the major tourist attractions and the metro station.
Cosmonautics Museum | Alexander Garden | Ostankino Tower | Izmaylovo District | Soviet Arcade Museum
Now that we've covered what to do in Moscow in 2 days, if you're able to spend more time in the city you're going to need more attractions to fill your time. Here are a few more really cool things to do in Moscow we recommend!
Memorial Museum of Cosmonautics
Hear the timeline of the 'space race' from the Russian perspective
This museum is fun for both adults and children!
Admission is USD $4.00
The Memorial Museum of Cosmonautics is a museum dedicated to space exploration! The museum explores the history of flight, astronomy, space exploration, space technology, and space in the arts. It houses a large assortment of Soviet and Russian space-related exhibits, and the museum's collection holds approximately 85,000 different items!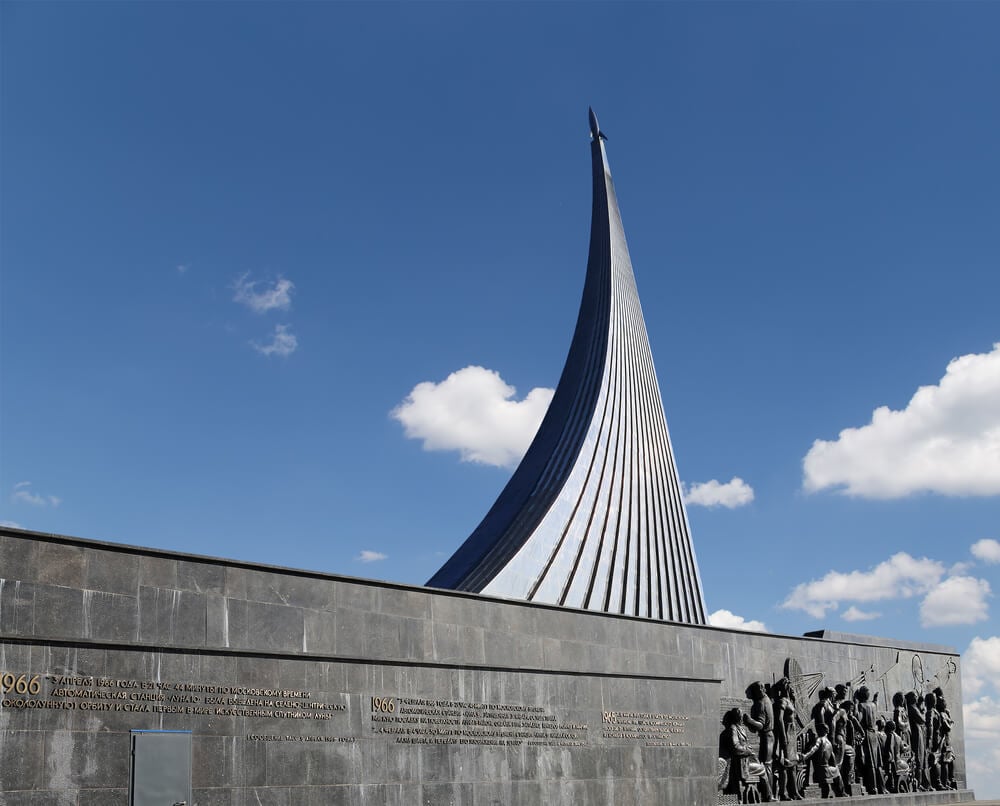 The museum does an excellent job of telling the full story of the exciting space race between the USSR and the US! It highlights the brightest moments in Russian history and humanity and is very interesting and fun for all ages!
If you're a fan of space or just curious about gaining insight into Russia's fascinating history of space exploration, make sure to add this to your 3 day itinerary in Moscow!
The Alexander Garden
A tranquil place to relax near the Red Square
Green lawns dotted with sculptures and lovely water features
The park is open every day and has no entrance fee
The Alexander Garden was one of the first urban public parks in Moscow! The garden premiered in 1821 and was built to celebrate Russia's victory over Napoleon's forces in 1812!
The park is beautiful and well maintained with paths to walk on and benches to rest on. The park contains three separate gardens: the upper garden, middle garden, and lower garden.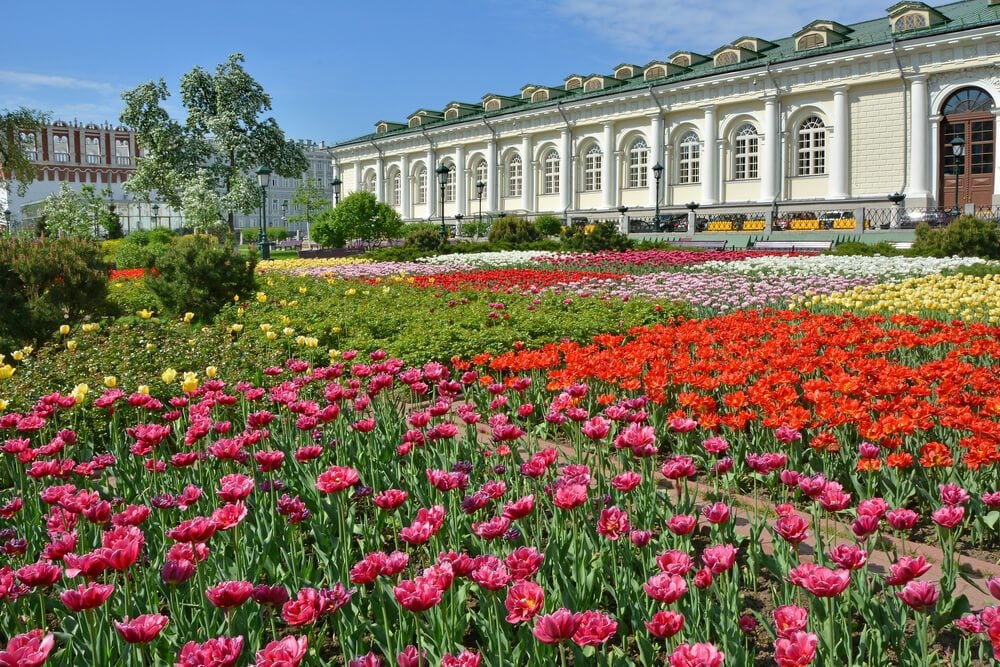 Located in the upper garden, towards the main entrance to the park is the Tomb of the Unknown Soldier with its eternal flame. This monument was created in 1967 and contains the body of a soldier who fell during the Great Patriotic War!
The park stretches along all the length of the western Kremlin wall for about half a mile. Due to its central location in the city, it'll be easily accessible when you're out exploring The Red Square.
It provides a bit of relief from the city's high-energy city streets. Bring a picnic lunch, go for a walk, or just sit and people watch, this is one of the best Moscow sites to wind-down and relax!
Ostankino Television Tower
Television and radio tower in Moscow
Currently the tallest free-standing structure in Europe
Make sure you bring your passport when you visit, you can't go up without it!
For spectacular views of the city, make sure to add the Ostankino Television Tower to your itinerary for Moscow! This impressive free-standing structure provides stunning views of the city in every direction. The glass floor at the top also provides great alternative views of the city!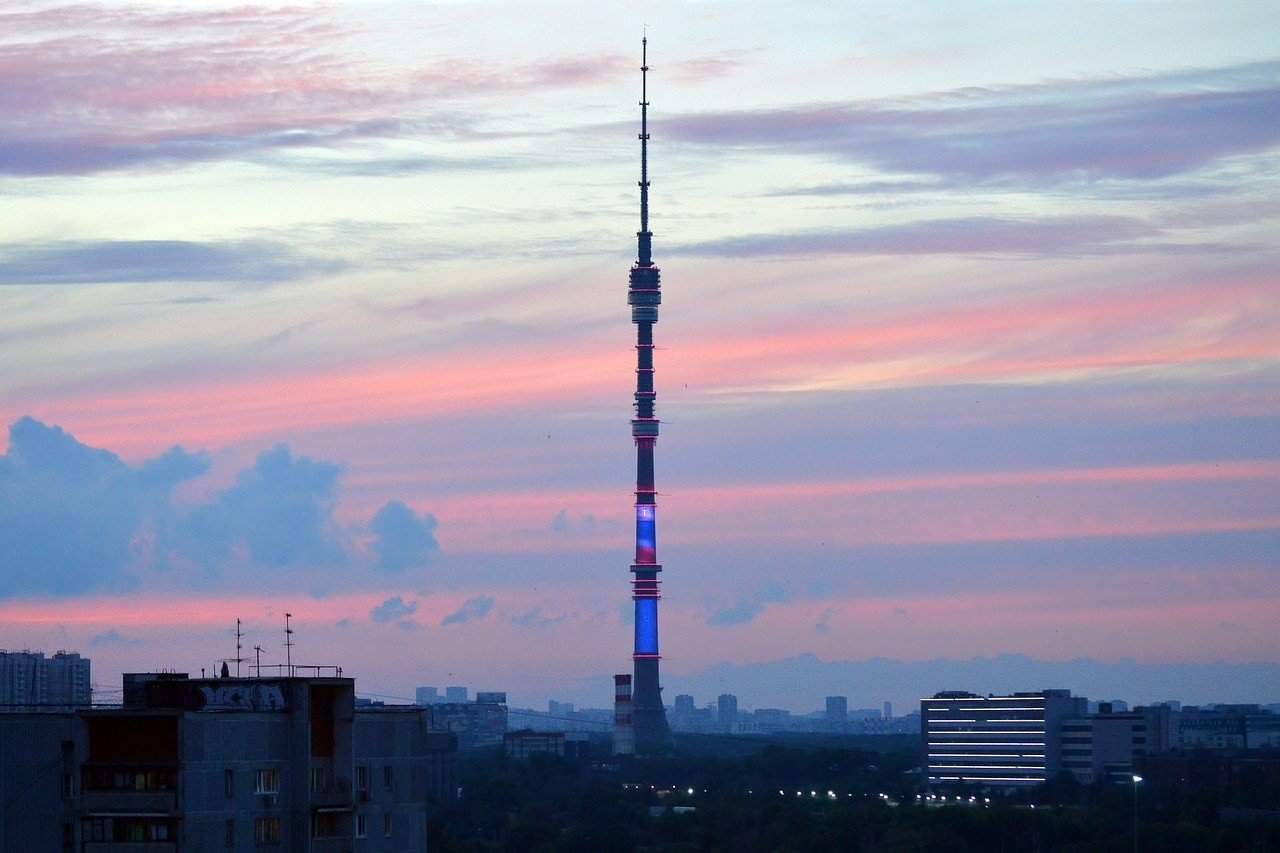 It takes just 58 seconds for visitors to reach the Tower's observation deck by super fast elevator. The tower is open every day for long hours and is a great site in Moscow to check out! There is even a restaurant at the top where you can enjoy rotating views of the city while you dine on traditional Russian cuisine or European cuisine!
The tower is somewhat of an architectural surprise in a city that is not known for skyscrapers! To see the city from a new perspective, make sure to add this stop to your Moscow itinerary!
Izmaylovo District
The most popular attractions in this district are the kremlin and the flea market
Outside of the city center and easy to reach via metro
Most popular during the summer and on weekends
Travel outside the city center and discover a unique area of the city! The Izmaylovo District is a popular destination for locals and tourists alike, and one of the coolest places to see in Moscow! The two main attractions we recommend checking out are the Kremlin and the flea market.
The Izmailovo Kremlin was established as a cultural center and molded after traditional Russian architecture. This colorful complex is home to several single-subject museums, including a Russian folk art museum and a vodka museum!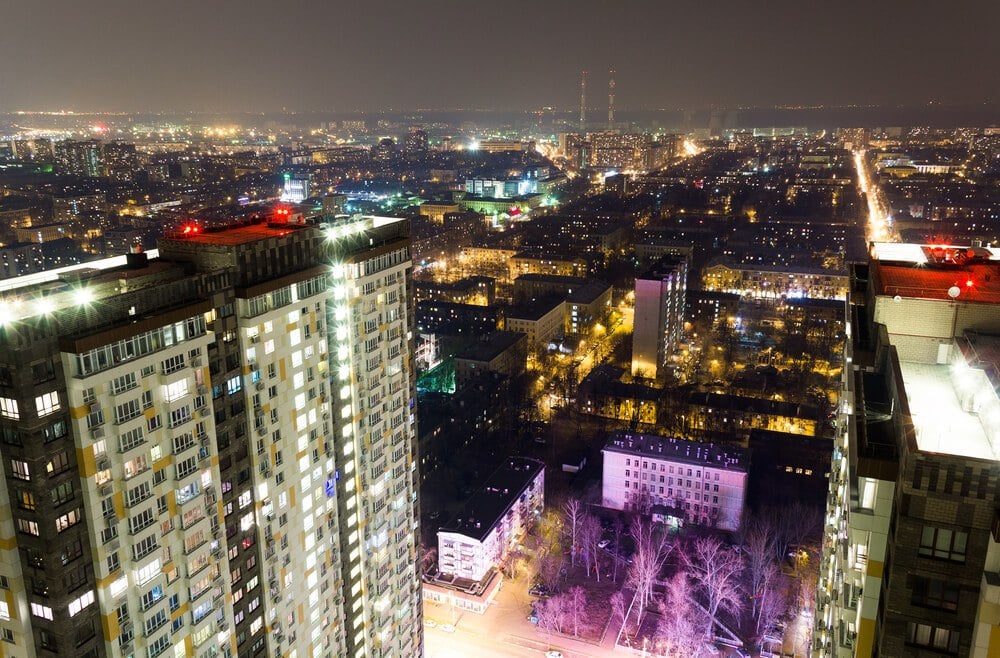 Next to the Kremlin is the Izmailovo open-air market, which dates back to the 17th century! The market is connected to the Izmailovo Kremlin by a wooden bridge. Pick up all your Russian souvenirs here, including traditional handicrafts, paintings, books, retro toys, and Soviet memorabilia!
You will find many hand-made and hand-painted options available at higher prices, as well as mass-produced souvenir options at lower prices!
Museum of Soviet Arcade Games
Closed on Mondays
Filled with old arcade games that visitors get to try out!
The museum also includes a small cafe and burger shop
For something a little different, check out the Museum of Soviet Arcade Games! The museum features roughly 60 machines from the Soviet era, including video games, pinball machines, and collaborative hockey foosball! The machines inside the museum were produced in the USSR in the mid-1970s.
The best part is, most of the games are still playable! Purchase tickets and try the games out for yourself! The museum also has a neat little screening room that plays old Soviet cartoons and an area with Soviet magazines! This unique attraction is a fun addition to a 3 day itinerary in Moscow, and an attraction that all ages will enjoy!
We've tested countless day packs over the years, and now we've found our absolute favourite: the traveller-approved Osprey Daylite Plus .
Want more deetz on why we love it  so damn much?  Then read our comprehensive review for the inside scoop!
Whether you're spending one day in Moscow, or more, safety is an important thing to keep in mind when traveling to a big city! Overall, Moscow is a very safe place to visit. However, it is always recommended that tourists take certain precautions when traveling to a new destination!
The police in Moscow is extremely effective at making the city a safe place to visit and do their best to patrol all of the top Moscow, Russia tourist attractions. However, tourists can still be a target for pickpockets and scammers.
Moscow has a huge flow of tourists, therefore there is a risk for pickpocketing. Simple precautions will help eliminate your chances of being robbed. Stay vigilant, keep your items close to you at all times, and don't flash your valuables!
If you're planning a solo Moscow itinerary, you should have no need to worry, as the city is also considered safe for solo travelers, even women. Stay in the populated areas, try and not travel alone late at night, and never accept rides from strangers or taxis without a meter and correct signage.
The threat of natural disasters in Moscow is low, with the exception of severe winters when the temperature can dip below freezing! Bring a good, warm jacket if you visit in Winter.
However, please note that Russian views on homsexuality are far less accepting than those in Western Europe. Likewise, Non-Caucasian travellers may sadly encounter racism in Russia .
Don't Forget Your Travel Insurance for Moscow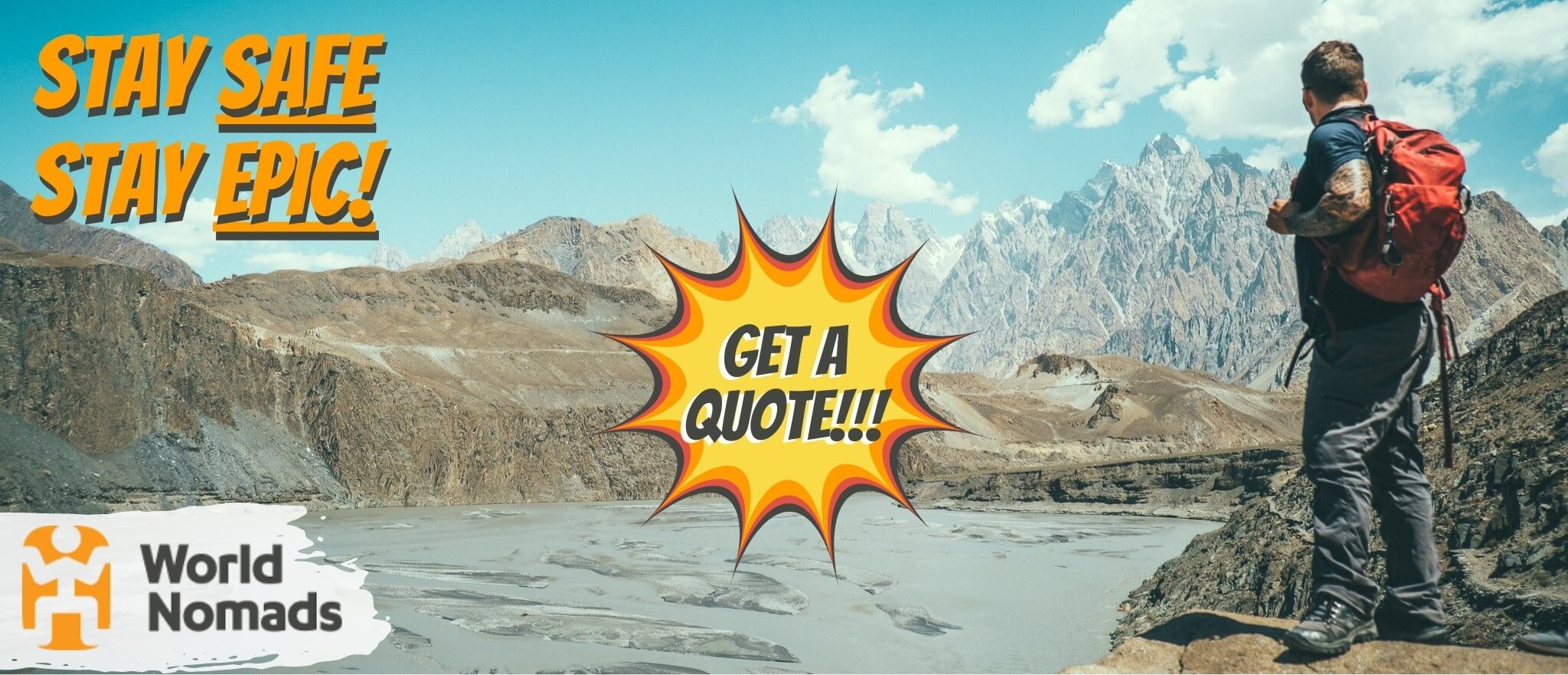 World Nomads ' mission is to support and encourage travellers to explore their boundaries. They offer simple & flexible travel insurance, and safety advice to help you travel confidently.
They've been doing it since 2002 – protecting, connecting, and inspiring independent travellers just like you.
Get a quote below or read our in-depth review!
World Nomads provides travel insurance for travelers in over 100 countries. As an affiliate, we receive a fee when you get a quote from World Nomads using this link. We do not represent World Nomads. This is information only and not a recommendation to buy travel insurance.
Now that we've covered all the top things to see in Moscow, we thought we'd include some exciting day trips to other areas of the country!
Sergiev Posad (Golden Ring)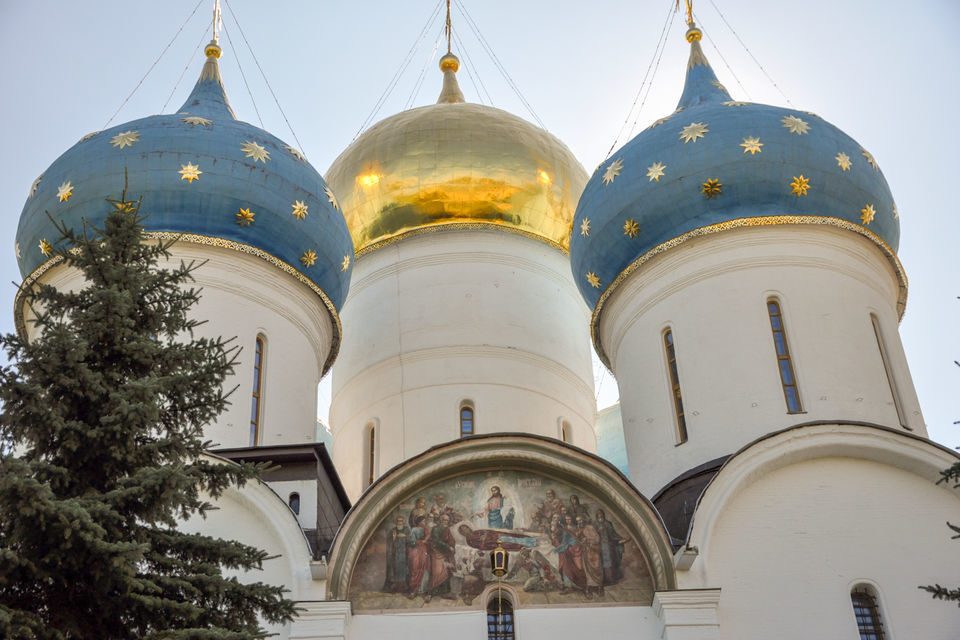 On this 7-hour guided tour, you'll visit several scenic and historic areas of Russia. Start your day with hotel pick-up as you're transferred by a comfortable car or minivan to Sergiev Posad. Admire the charming Russian countryside on your drive and enjoy a quick stop to visit the Russian village, Rudonezh!
You'll see the majestic Saint Spring and the Church of Sergiev Radonezh. You'll also visit the UNESCO World Heritage Site, Trinity Lavra of St. Sergius, one of the most famous Orthodox sites in Russia!
Lastly, you'll swing by the local Matreshka market and enjoy a break in a nice Russian restaurant before returning to Moscow!
Day Trip to Vladimir and Suzdal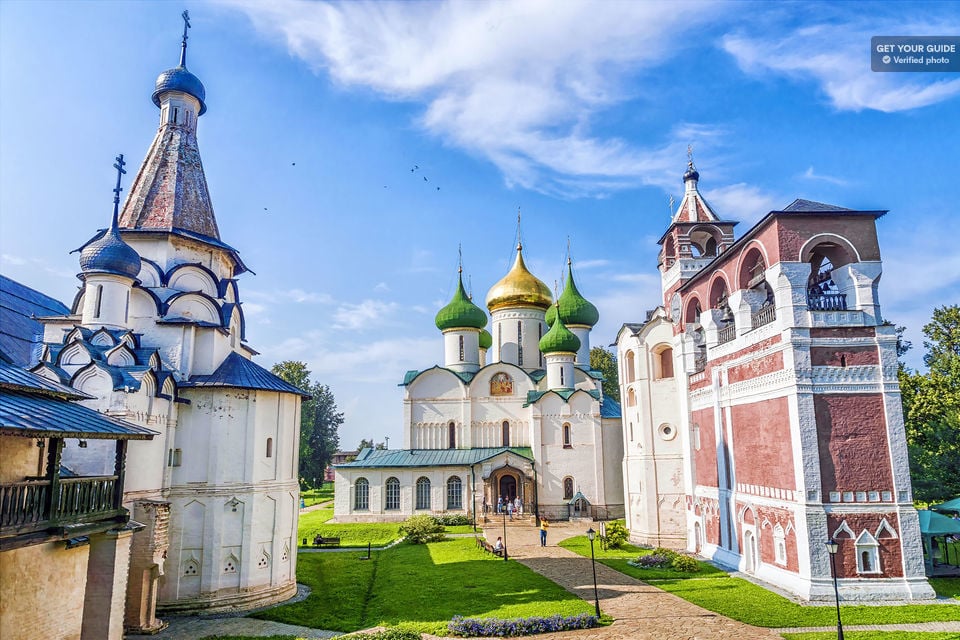 On this 13-hour trip, you'll discover old Russia, with its picturesque landscapes and white-stoned beautiful churches! You'll visit the main towns of the famous Golden Ring of Russia – the name for several cities and smaller towns north-east of Moscow.
Your first stop will be in the town of Vladimir, the ancient capital of all Russian principalities. The city dates back to the 11th century and is one of the oldest and the most important towns along the Ring! Next, you'll visit Suzdal, a calm ancient Russian town north of Vladimir with only 13,000 inhabitants!
The old-style architecture and buildings of Suzdal are kept wonderfully intact. If you're spending three days in Moscow, or more, this is a great option for exploring the charming areas outside the city!
Zvenigorod Day Trip and Russian Countryside
On this 9-hour private tour, you'll explore the ancient town of Zvenigorod, one of the oldest towns in the Moscow region! As you leave Moscow you'll enjoy the stunning scenery along the Moscow River, and make a few stops at old churches along the way to Zvenigorod.
Upon arrival, you'll explore the medieval center, including the 14th-century Savvino-Storozhevsky Monastery. Next, you'll take a break for lunch (own expense) where you'll have the chance to try out the Russian cuisine! Next, you'll visit the Museum of Russian Dessert and sip on tea at a Russian tea ceremony.
The final stop of the day is at the Ershovo Estate, a gorgeous place to walk around and enjoy nature!
Day Trip to St Petersburg by Train visiting Hermitage & Faberge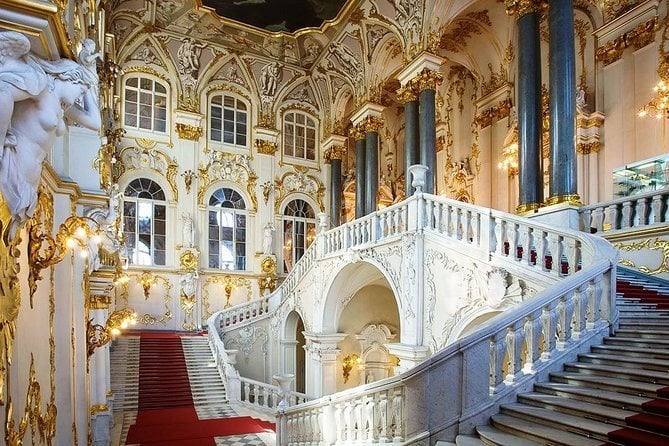 On this full-day tour, you'll enjoy a a full round trip to St Petersburg where you'll spend an exciting day exploring another popular Russian city! You'll be picked up from your hotel in Moscow and be transferred to the train station where you'll ride the high-speed train 'Sapsan' to St Petersburg.
Upon arrival, you'll start the day by touring the Hermitage Museum and the Winter Palace. Next, you'll visit the Faberge Museum, where you'll explore the impressive collection of rare Faberge Eggs! In the afternoon, enjoy a sightseeing boat ride and a traditional 3-course Russian lunch.
If you're spending 3 days in Moscow, or more, this is an excellent trip to take!
Trip to Kolomna – Authentic Cultural Experience from Moscow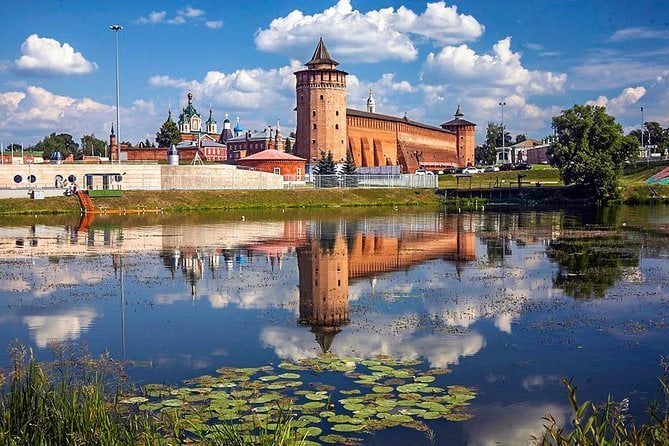 On this 10-hour tour, you'll escape the city and travel to the historic town of Kolomna! First, you'll visit the 14th-century Kolomna Kremlin, home to the Assumption Cathedral and an abundance of museums!
Next, enjoy lunch at a local cafe (own expense) before embarking on a tour of the Marshmallow Museum – of course, a marshmallow tasting is provided! Your final stop is the Museum of Forging Settlements, where displays include armor and accessories for fishing and hunting.
Discover this beautiful Russian fairytale city on a private trip, where all of the planning is taken care of for you!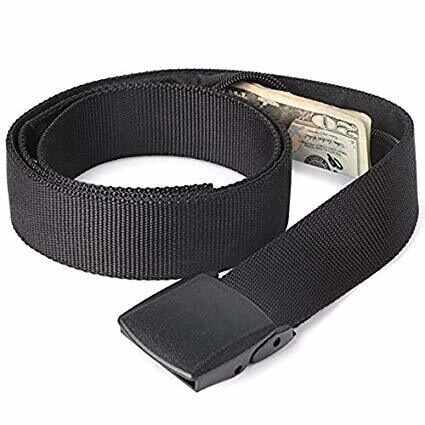 Stash your cash safely with this money belt. It will keep your valuables safely concealed, no matter where you go.
It looks exactly like a normal belt  except for a SECRET interior pocket perfectly designed to hide a wad of cash, a passport photocopy or anything else you may wish to hide. Never get caught with your pants down again! (Unless you want to…)
Find out what people want to know when planning their Moscow itinerary.
How many days you need in Moscow?
We recommend that you spend at least two or three days in Moscow to take it all in.
What's the best month to visit Moscow?
The best time to visit Moscow is over the spring, from March to May as temperatures are mild, crowds are thin and prices are reasonable.
What are some unusual things to do in Moscow?
I mean, queuing up to see an almost 100 year old corpse is pretty unsual! Check out Lenin's Mausoleum if you fancy it!
What are some fun things to do in Moscow?
The Memorial Museum of Cosmonautics is a fun place to explore the famous space race from the perspective of the 'other side'!
We hope you enjoyed our Moscow itinerary! We've made sure to cover all the Moscow must-sees as well as some unique attractions in the city! Our addition of insider tips, favorite food stops, and day trips from Moscow is an added bonus and will guarantee you make the most out of your exciting Russian vacation!
Immerse yourself in the modern and traditional Russian lifestyle! Get lost in museums, witness awe-inspiring architecture, and indulge in Russian cuisine! Spend the day strolling through all of the charming sites of Moscow, admiring the beautiful scenery and discovering the city's fairytale-like enchantment!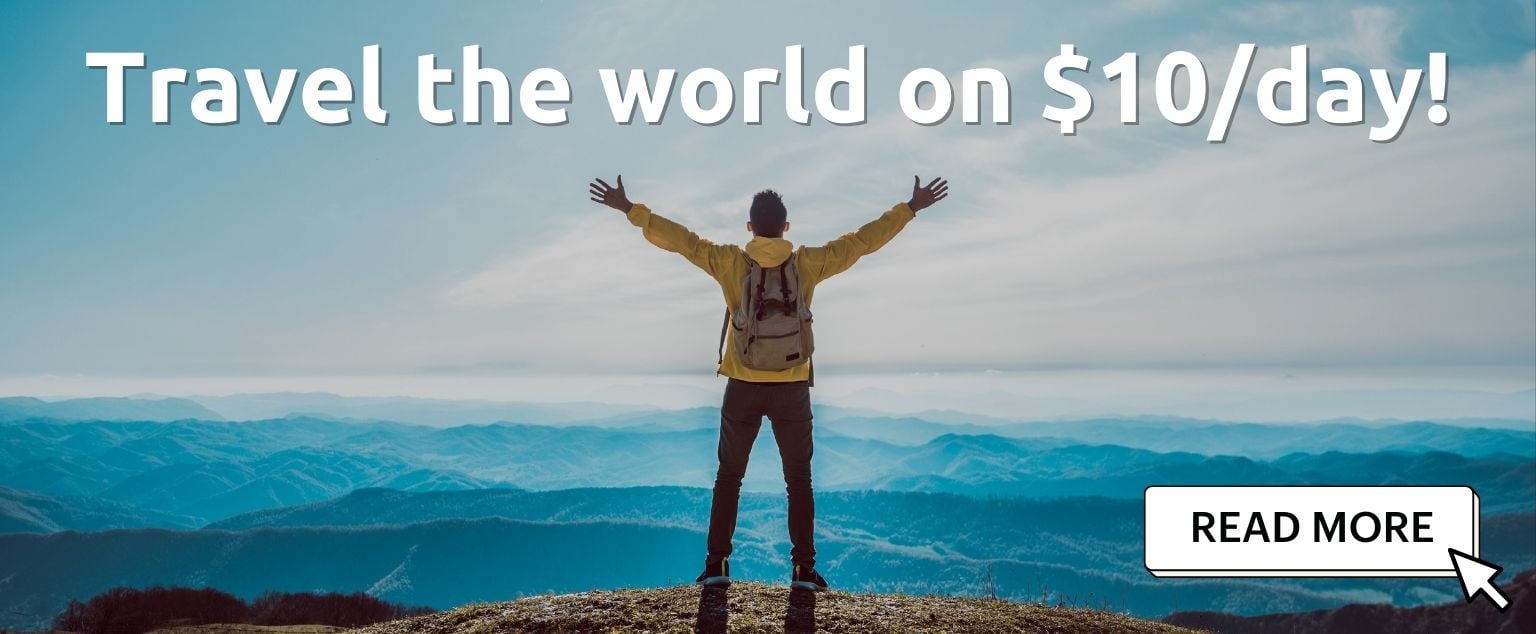 And for transparency's sake, please know that some of the links in our content are affiliate links . That means that if you book your accommodation, buy your gear, or sort your insurance through our link, we earn a small commission (at no extra cost to you). That said, we only link to the gear we trust and never recommend services we don't believe are up to scratch. Again, thank you!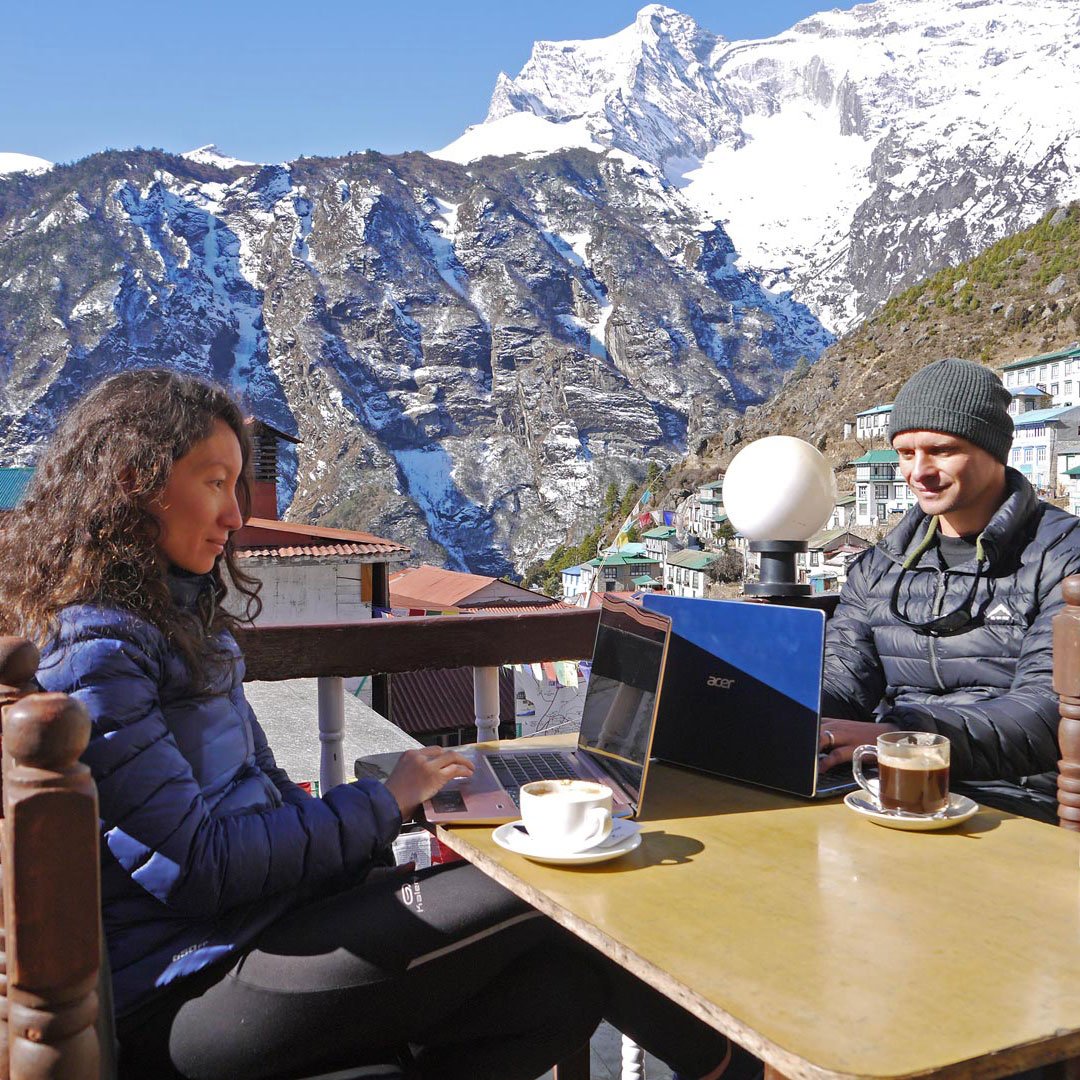 Alya and Campbell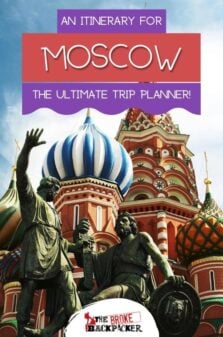 Share or save this post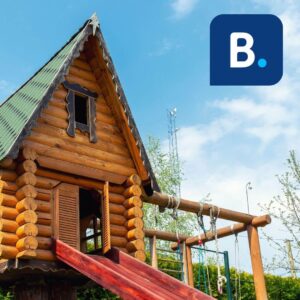 Leave a Reply Cancel reply
Your email address will not be published. Required fields are marked *
Save my name, email, and website in this browser for the next time I comment.
The 7 Best Day Trips From Moscow

Although Moscow has a lot to offer when it comes to history and culture, its hustle and bustle environment may be tiring. However, there are places just outside Russia's capital that have just as much heritage, while being dreamy and quiet at the same time. From gems of the Golden Ring to the last resort of Vladimir Lenin , here's a list of exciting destinations, all located just a few hours from Moscow.
View all trips, arkhangelskoye museum-estate.
You'll only need an hour to get to one of the most spectacular estates near Moscow. The spectacular Arkhangelskoye used to belong to the Youssoupov family, and it hasn't lost its splendour. One of the best-preserved estates in the Moscow region, it regularly hosts various music events, including the Usadba Jazz Festival .
Destinations Unlocked:
Looking for an expert's perspective.
CentralAmerica

Gorgeous Guatemala
1. guatemala.

Beachy Belize

Colonial Mexico
Back to map, southamerica.

Adventurous Ecuador

Ancient Peru

Seductive Southern Italy

Edinburgh And The Scottish Highlands By Train
2. scotland.

Complete Portugal By Train
3. portugal.

Soulful South Korea
1. south korea.

Thailand, Cambodia & Vietnam
2. thailand.

Secrets Of Sri Lanka By Train
3. sri lanka.

Epic Morocco

Ultimate Egypt

Immersive Kenya
Arkhangelskoye Museum-Estate, Moscow Region, Russia , +7 495 363-13-75

Gorki Leninskie
Culture Trip has already told you about Moscow's best places to revisit Russia's Soviet past , so here's another spot for your Soviet Russia must-see list. Just like the Mausoleum , Gorki Leninskie is another 'sacred' place, related to Russia's famous revolutionary – Vladimir Lenin. Here you can stroll past several Lenin statues and Soviet-era monuments, visit the house where Lenin lived and explore the three museums: Lenin Museum, Lenin's Kremlin Cabinet Museum and the Peasant Life Museum.
Become a Culture Tripper!
Sign up to our newsletter to save up to 800$ on our unique trips..
See privacy policy .
Gorki Leninskie, Moscow Region, Russia

Arguably the most popular town of the Golden Ring, Yaroslavl has over 800 architectural monuments. It's hard to see them all in one go, so if you're on a one-day trip, you should take a walk alongside Europe's longest river, the Volga, and visit the 11th-century Transfiguration Monastery, which is part of the city's large Museum Reserve . You can also admire an impressive collection of icons at the Governor's House Museum and see the country's most extensive collection of antique record players, vinyl records and clocks at the Music and Time Museum .
Transfiguration Monastery, 25 Bogoyavleniya Street, Bld.2, Yaroslavl, Yaroslavl Region, Russia

Sergiyev Posad
The only city in the Moscow region that is included on the Golden Ring route of ancient towns, Sergiyev Posad is considered to be the heart of Russian Orthodoxy. Here you can visit one of the world's largest Orthodox monasteries: the Trinity Lavra of St Sergius (or Troitse-Sergieva Lavra). The monastery, founded in the 14th century, comprises two cathedrals and eight churches. The tiny town also has several noteworthy museums: the museum complex 'Konniy Dvor', Museum of Toys, Peasant Life Museum and Museum of Soap.
Troitse-Sergieva Lavra, Sergiyev Posad, Moscow Region, Russia

Rostov Veliky
Before you buy your tickets, be sure to double-check that you're going to Rostov Veliky and not Rostov-on-Don, which is in a different part of Russia. One of Russia's oldest towns, Rostov Veliky is a perfect destination for nature, history and food. There's the mirror-like Lake Nero, one of the best-preserved Kremlins, monasteries and ancient churches, along with unique food places such as Lukova Sloboda , which also happens to be a museum of the region's onion farming.
Spaso-Yakovlevsky Monastery, Rostov Veliky, Yaroslavskaya Region, Russia

Vladimir is another beautiful ancient Russian city with magnificent Orthodox cathedrals and traditional white-stone architecture. There's a variety of attractions to put on your must-see list: the Golden Gate, which indicates the entrance into the old town, the Old Believers Trinity Church right behind it, the Cathedral of Saint Demetrius, and Dormition (Uspensky) Cathedral. If you plan on shopping for souvenirs, stop by the Museum of Crystal and Lacquer Miniatures and the Gingerbread Museum .
Dormition (Uspensky) Cathedral, 56 Bolshaya Moscovskaya, Vladimir, Vladimir Region, Russia

Market, Russian

Volcanic Iceland Epic Trip
Meet our local insider.
HOW LONG HAVE YOU BEEN A GUIDE?
What do you love about your job, it's the personal contact, the personal experiences. i love meeting people from all over the world... i really like getting to know everyone and feeling like i'm traveling with a group of friends., what destination is on your travel bucket-list, i have so many places on my list, but i would really lobe to go to africa. i consider myself an "adventure girl" and africa feels like the ultimate adventure.
Every CULTURE TRIP Small-group adventure is led by a Local Insider just like Hanna.
See Our Culture Trips

KEEN TO EXPLORE THE WORLD?
Connect with like-minded people on our premium trips curated by local insiders and with care for the world
Since you are here, we would like to share our vision for the future of travel - and the direction Culture Trip is moving in.
Culture Trip launched in 2011 with a simple yet passionate mission: to inspire people to go beyond their boundaries and experience what makes a place, its people and its culture special and meaningful — and this is still in our DNA today. We are proud that, for more than a decade, millions like you have trusted our award-winning recommendations by people who deeply understand what makes certain places and communities so special.
Increasingly we believe the world needs more meaningful, real-life connections between curious travellers keen to explore the world in a more responsible way. That is why we have intensively curated a collection of premium small-group trips as an invitation to meet and connect with new, like-minded people for once-in-a-lifetime experiences in three categories: Culture Trips, Rail Trips and Private Trips. Our Trips are suitable for both solo travelers, couples and friends who want to explore the world together.
Culture Trips are deeply immersive 5 to 16 days itineraries, that combine authentic local experiences, exciting activities and 4-5* accommodation to look forward to at the end of each day. Our Rail Trips are our most planet-friendly itineraries that invite you to take the scenic route, relax whilst getting under the skin of a destination. Our Private Trips are fully tailored itineraries, curated by our Travel Experts specifically for you, your friends or your family.
We know that many of you worry about the environmental impact of travel and are looking for ways of expanding horizons in ways that do minimal harm - and may even bring benefits. We are committed to go as far as possible in curating our trips with care for the planet. That is why all of our trips are flightless in destination, fully carbon offset - and we have ambitious plans to be net zero in the very near future.

Film & TV
'killing eve' – konstantin's world.

Guides & Tips
Stay curious: experience moscow from your living room.

See & Do
How to spend a summer day in moscow, russia.

How To Make the Most of 24 Hours in Moscow in Winter

A Weekend in Moscow with Curator Catherine Borissoff

The Best Clubs in Moscow, Russia, for Partygoers

Top 7 Historical Places Around Moscow Only Locals Know About

Restaurants
The best restaurants in moscow's tverskaya.

The 7th Moscow Biennale of Contemporary Art

The Best Restaurants in Moscow

The Top Things to Do in Moscow

The Best Shopping Malls in Moscow
Black Friday Offers on Our Trips
Incredible savings.
Post ID: 1772898
Sponsored? No
View Payload
Home » Travel Guides » Russia » 15 Best Day Trips from Moscow
15 Best Day Trips from Moscow
Moscow, the sprawling Russian capital, is a city that's both full of history and contemporary culture.
This is the centre of the Russian world, a city that armies have invaded, where nations have clashed and where revolutions have played out through the centuries.
It's a city on the fringe of Europe, but a place that is very much at the heart of European history and politics, and for visitors, it can be a complex and enthralling destination to visit.
As much as there is to see and to do in the city itself, there is just as much to experience on day trips from Moscow too.
While Russia is undoubtedly an expansive country, and many of the better-known cities such as St Petersburg or Volgograd are hundreds and hundreds of miles away, there are many more unknown and unusual destinations to visit within a few hours' drive of the capital.
Immerse yourself in the Russian countryside, visit war memorials, battlefields and the lavish estates of the former Russian nobility. There are rural villages, grand Orthodox Monasteries and the chance to see Russian life outside of the city first-hand.
Here are the best day trips from Moscow.
Located just an hour north of the Moscow city centre, Korolev is an area that is almost a suburb of the expansive capital, but has retained its own unique identity. During the Soviet era, this was one of the most important industrial areas in the country, because this was the base for Soviet Space Exploration.
During World War II, the factories here produced anti-tank guns that helped keep the Soviet Union in the fight. After Germany was defeated, the factories and research centres began to focus on space.
The city became a 'Science City' as skilled workers from across the Union came here to settle and to launch the space programme. It became one of the more affluent areas in the country, and today, that distinction can still be seen on the streets and in the buildings.
When the Soviet Union collapsed, Korolev remained the headquarters of Russian space travel and still hosts Russian Mission Control.
2. Borodino
A two-hour drive to the west of Moscow is the battlefield of Borodino. This is a place that is revered in Russian history, and which perhaps should be much more well-known in wider European history too, because this is where the infamous French General Napolean Bonaparte fought the Russians during his invasion in 1812.
Although the French won the Battle of Borodino and went on to capture Moscow, this was the beginning of the end for Napolean, as he went on to be ravaged by the Russian Winter and was forced to retreat soon after.
Just outside the small village of Borodino is the green and grassy field where the battle was fought. On top of a substantial hill is a lasting monument to the important event.
Located to the south-east of Moscow is the city of Kolomna, which in comparison to the Russian capital is very much a small-town escape.
This is one of the oldest Russian cities in the region and there is a long and intriguing history to be discovered in the museums and monasteries.
Interestingly, the city was off-limits for much its tenure under the Soviet Union, because it was the site of important weapons factories. It was only in 1994 that the city was opened up and even now it is still very much unknown to tourists.
Kolomna makes for a great day trip, and you can explore the restored medieval walls, and the city's very own Kremlin, a huge fortress which dates back to the 16th century.
4. Zvenigorod
Zvenigorod is as little as an hour's drive away from Moscow city centre, and the small town makes for a pleasant break from the capital.
Zvenigorod is an old and historic place, with a history dating back almost a thousand years.
There are some beautiful monasteries to visit as well as the unusual Museum of Russian Desserts, where you can sample and explore this aspect of the local culinary culture.
Zvenigorod was also a town where the world-renowned Anton Checkov once lived, and you can visit a museum here that's dedicated to his life.
5. Sergiyev Posad
North of the capital is the city of Sergiyev Posad, which is one of the few well-known tourist destinations in the surrounding region.
You will find this as a suggested stop on most travel itineraries to Moscow, and many tour companies include this as part of their excursions around the city because this city is home to the famous Trinity Lavra of St Sergius.
This is a huge Russian Orthodox Monastery which has been here for hundreds of years, and continues to be run by monks who look after the revered tomb of St Sergius, who was laid to rest here.
It's an important pilgrimage place for Orthodox Christians and an important stop for tourists.
6. Kubinka Tank Museum
Outside Moscow, you can find an unusual museum which will give you a truly 'Russian' experience.
The Kubinka Tank Museum was once the location of a Red Army tank testing ground. Now, it's been turned into a huge museum that showcases every conceivable type of armoured vehicle.
7. Arkhangelskoye Estate
The Arkhangelskoye Estate was built on the outskirts of Moscow and dates back to the late 18th century when it was constructed by a Rusian aristocratic family.
For over a century, it was the domain of the nobility, until of course, the Russian Revolution and the advent of Communism swept the family that owned the estate out of the country.
The estate was opened to the public by the Communists and turned into a museum, which it remains today.
Restoration work after the fall of the Soviet Union saved the Arkhangelskoye Estate from falling into disrepair and kept the grounds and the grand palace as a lavish example of pre-Revolution Russia.
8. Yaroslavl
Yaroslavl is found a few hours to the north of Moscow and makes for a long day trip from the city. It's worth the journey to experience one of the region's most popular tourist destinations.
Yaroslavl is found on the banks of the River Volga and has been a historically important city throughout Russian history. The city has even been the capital of the country at various points.
You can explore the many museums and monasteries to learn more about this intriguing destination.
9. Rostov Veliky
Just south of Yaroslavl is the small but culturally rich town of Rostov Veliky.
This is another important site in Russian history, as the town can date its origins back to early Slavic settlement around Moscow.
Lake Nero is a beautiful and expansive lake near the town, fringed on one side by an ancient fortress, giving Rostov Veliky a wonderful atmosphere to experience.
10. Vladimir
Two hours east of Moscow is another historic Russian city that is very much on the regional tourist trail.
It makes for a great day trip from the capital because Vladimir dates back to the 12th century and is full of Russian history and culture.
This was one of the first Russian capitals and it still contains many beautiful medieval buildings that are hundreds of years old.
The small town of Suzdal is just a few kilometres north of the city of Vladimir.
The town is part of a fantastic UNESCO World Heritage Site that encompasses the historic sites from both Suzdal and Vladimir.
The town was founded in medieval times and also acted for a time as an early capital for Russian kingdoms in the region.
Klin is a fairly unassuming town to the north-west of Moscow, but it's worth visiting to see one particular sight, the house of Tchaikovsky.
The famous 19th-century composer spent his final days here and wrote his very last piece of work in the house in Klin. It is now a museum dedicated to his life and work.
It's a grand estate and an interesting insight into pre-Soviet, Russian culture.
13. Melikova
A short trip past the Moscow suburbs will bring you to another famous estate, the house of renowned Russian writer and playwright Anton Checkov.
By the town of Checkov, which was renamed in his honour, the museum of Melikova will take you on a journey through his life and indeed, what the lives of many of his contemporary fellow Russians would have been like too.
14. Gorki Leninskie
On the southern edge of Moscow is Gorki Leniniskie.
This grand estate was once the realm of Russian nobles, but after the Russian Revolution it was personally taken over by Vladimir Lenin who turned it into his own home.
He spent much of his last years here, and after his death, the estate became a shrine to his life and legacy.
Today it still remains an interesting museum, and is still in many ways a shrine to communism.
15. Losiny Ostrov National Park
Losiny Ostrov National Park is a huge area of protected land that is found right on the edge of Moscow and is even surrounded on several sides by suburbs of the city.
It's unusual to find such a large national park so close to a capital and it's easy to spend the day exploring this veritable wilderness of beautiful scenery and plentiful wildlife.
15 Best Day Trips from Moscow:
Sergiyev Posad
Kubinka Tank Museum
Arkhangelskoye Estate
Rostov Veliky
Gorki Leninskie
Losiny Ostrov National Park
THE 10 BEST Day Trips from Moscow
Day trips from moscow.
Private Tours
Walking Tours
3rd Transport Ring (TTK)
District Central (TsAO)
Garden Ring
Good for Couples
Good for Big Groups
Good for a Rainy Day
Good for Kids
Budget-friendly
Honeymoon spot
Good for Adrenaline Seekers
Hidden Gems
Adventurous
Things to do ranked using Tripadvisor data including reviews, ratings, photos, and popularity.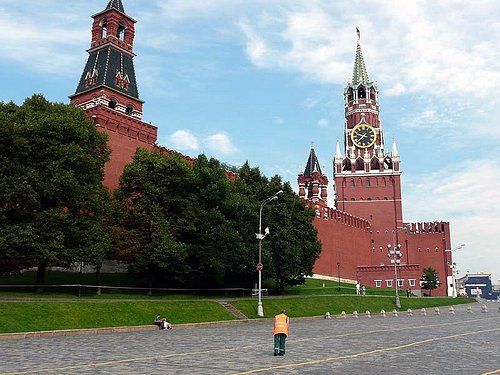 1. Go Russia Travel Company

2. Walks With Folks

3. Put-in Tours

4. Privilege Tour

6. CheapRussia Tours

7. Vadim Pavlov Guide and Driver in Moscow

8. Moscow With Locals
9. GuiasRusia

10. Taxi Francais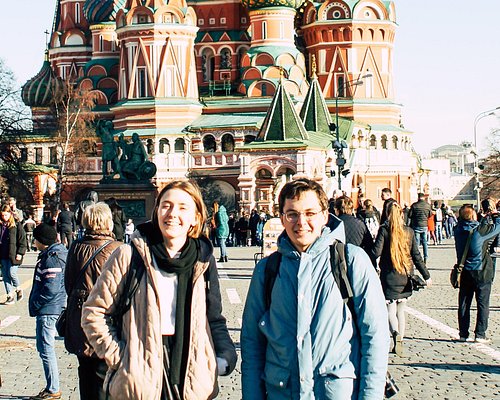 11. Katya & Nikita — Local Moscow Guides
12. Rusmania
13. Weatlas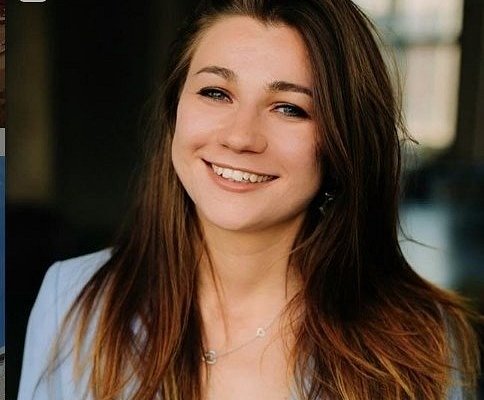 14. Tanya Neyman Tour Guide

15. Moskovity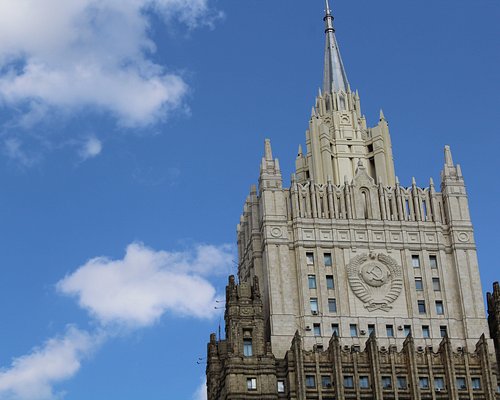 16. Lovely Moscow Tours

17. Capital Tours

18. Walk & Talk Tours
19. Guides & Guides

20. RussiaEguide

21. Wow! Moscow Tours

22. Rusia.Tours (en español)

23. Nikolay Sysenko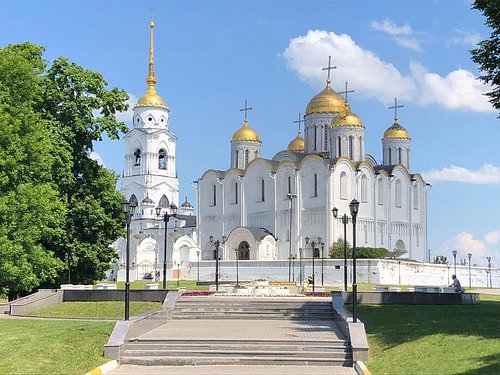 24. Alexandre de Russie
25. Tour Moscú
26. Aredov Travel
27. VIP Travel Russia

28. IGuide Moscow

29. TRUE NATURE OF RUSSIA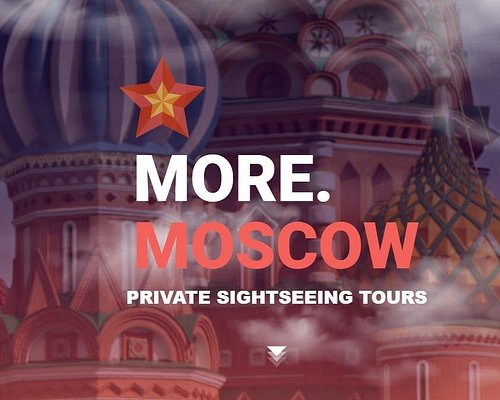 30. MORE MOSCOW

15 Fantastic and Easy Day Trips From Moscow
Is the hustle and bustle of Moscow starting to wear you down? No worries. There are multiple great day trips from Moscow that will let you see a different side of Russia that you won't find in the metropolitan area. Each day trip I've listed below can easily be done by train from Moscow, and there are trains every day of the week.
The area surrounding Moscow is rich in cultural attractions and natural beauty. By traveling only a short distance, one feels far away from the crowds, and lines of the sprawling Russian capital. Since Russia is undoubtedly an expansive country it may take from half an hour to two hours to reach some of the landmarks on this list (by train or car) from the Moscow city center.
You can escape to the picturesque Russian countryside, visit war memorials, battlefields, admire onion-domed churches, and get insight into the local way of life. Easy day trips from Moscow include the incomparable white-stone Trinity Cathedral in Sergiyev Posad, the spectacular Cathedral of the Assumption in Dmitrov, and the Russian military aircraft in Monino. For those who love rural tranquility, Suzdal and Vladimir are a must-see. History buffs will appreciate the Patriotic War of 1812 reenactment that took place in Borodino on the first weekend of September.
Without further ado, here are 15 best day trips from Moscow that are well worth your attention.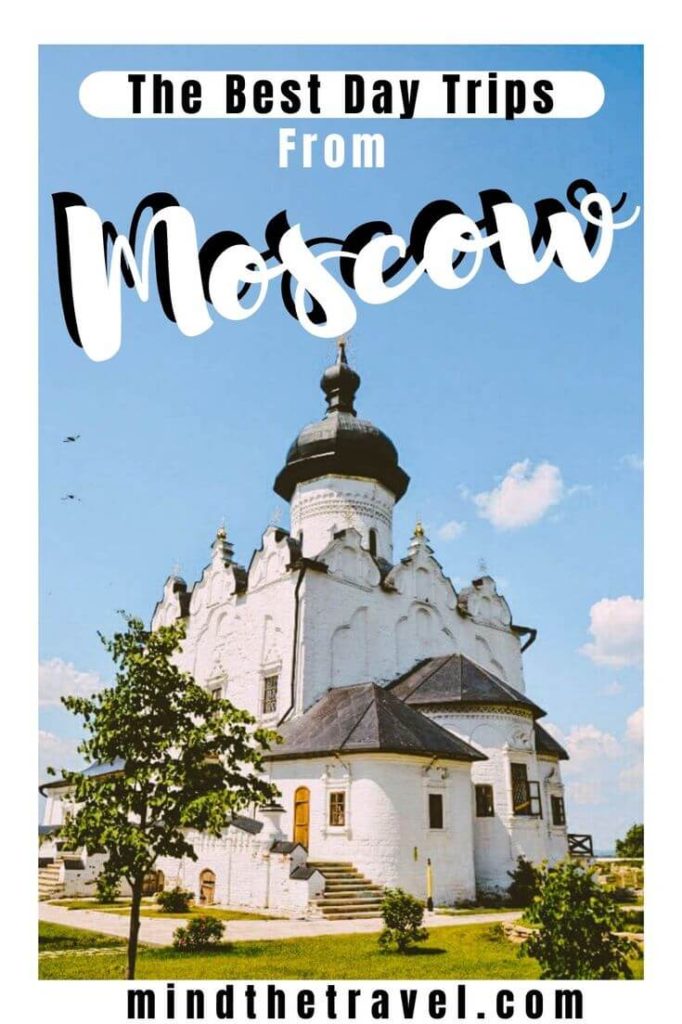 The Best Day Trips from Moscow
There's a reason Moscow is one of Europe's most enigmatic destinations. It's got culture, class, food, history, and more, but even better, is that it is the country's main transport hub with so many attractions within a day trip from Moscow. While you can definitely spend days or even weeks in Moscow, it can, of course, be done in just one week. What can you do in Moscow in seven days ? Well, you can do a lot if you know how to plan a trip to a place you know so little about.
If you're ready to get out of the city a bit and soak up the culture, fresh air, and enchanting architecture, I've rounded up my favorite day trips outside of Moscow. I often get asked: What are the best cities to visit in Russia? And these are places that I've been and loved.
My Favorite Easy Day Trips from Moscow:
Dmitrov Kolomna Zvenigorod Sergiyev Posad Yaroslavl Arkhangelskoye Estate Vladimir Suzdal Korolev Borodino Patriot Park in Kubinka Melikhovo Gorki Leninskie Kaluga Monino
1. Day Trip to Dmitrov from Moscow
Dmitrov may not be as popular as other cities in Russia, but the fact that the city was founded only 7 years earlier than Moscow makes for a great day trip. This small city some 90 kilometers from Moscow is particularly beautiful in the summer. As you walk the streets you can see sparkling fountains, charming centuries-old buildings, yachts and boats transiting through the canal and, of course, the Museum-Reserve Dmitrov Kremlin.
The Kremlin (castle) is the city's main draw. The 10m high and about 1km long earthen rampart remained behind the wooden wall and gives an idea of how the castle looked like 400 years ago. The oldest surviving building on the Kremlin grounds is the 16th-century Assumption Cathedral with a unique five-tier iconostasis.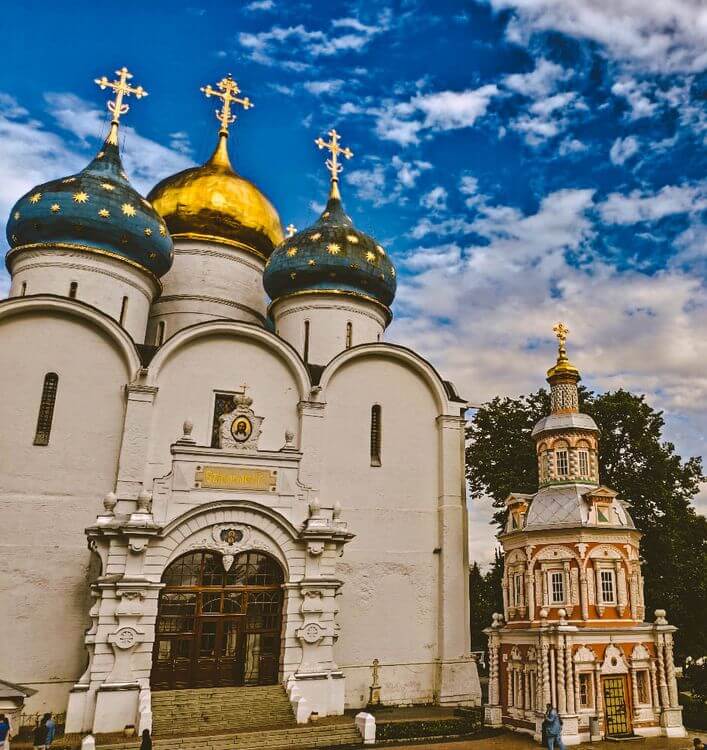 Not far from the Kremlin there is a compact 15th-century Borisoglebsky convent. Its main building – the 16th-century Cathedral of Sts. Boris and Gleb is open to the visitors only for services of worship. In the 1930s in the convent housed a labor camp, which contained the builders of the Canal named after Moscow.
Getting There: Dmitrov sits an easy hour and sixteen minutes by train from Savyelovskiy Rail Terminal. This cheap day trip from Moscow is a great chance to soak up the historic charm to be found in Moscow Oblast.
2. Day Trip to Kolomna from Moscow
Situated to the south-east of Moscow, Kolomna is a beautiful port city on the Oka River. This is one of the oldest Russian cities in the region. So you can discover the old history in museums and monasteries. Interestingly, the city was a site for important weapon factories under the Soviet Union. Although it was opened up in 1994 Kolomna is not as popular as other day-trip destinations in the region.
Nevertheless, it is a great place to visit with friends and family where you can explore the 15th-century Kremlin made of red brick, try incredibly sweet traditional pastila (marshmallow), and visit some of the cute little churches and 19th-century mansions.
Getting There: Take the express train (commuter line train) from the Kazansky rail terminal to Golutvin station. The trip lasts one hour and forty minutes.
3. Day Trip to Zvenigorod from Moscow
This one is usually a given due to its proximity to and ease of transport from Moscow. It's one of the easiest day trips from Moscow by train. You can easily hop on the train from the city and land right in the town of Zvenigorod where you can visit the 14th-century Savvino-Storozhevsky Monastery and sample the sparkly and refreshing kvass, a Russian specialty beverage that's enjoyed in the summer months.
Zvenigorod is an adorable little town just under an hour away from the Moscow city and is an amazing place to visit as it will give a relaxing break from the hectic life of Moscow. Check this day trip if you don't feel like planning.
If you have a sweet tooth, spend some time in the quirky Museum of Russian Desserts, where you can indulge in uniquely delicious treats and explore the intersection of food and culture.
Then you may want to pay the Zvenigorod Museum of History, Architecture, and Art a visit. The museum's exposition is located on the territory of the Savvino-Storozhevsky monastery, or rather, in the 17th-century Tsaritsyny chambers, built for the wife of Tsar Alexei Mikhailovich. Stroll through the museum halls to view the permanent exhibitions, which offer insights into various aspects of Russian history. The intricate museum's building is adorned with a decorative porch, complex patterned elements, and looks very impressive in general.
4. Day Trip to Sergiyev Posad from Moscow
If you're looking for cheap day trips from Moscow, Sergiyev Posad is a good choice at just a few dollar train ride away. Known as a major center of pilgrimage and home to one of the largest Russian Orthodox Monastery which has been here for hundreds of years, Sergiyev Posad is a fun day trip from Moscow and can be combined with Abramtsevo Museum Estate. As the only town in Moscow Region which is included in the Golden Ring of Russian cities, Sergiyev Posad is an incredible destination for a day trip from Moscow that packs UNESCO-protected Trinity Sergius Lavra, great museums, and gorgeous architecture into one day.
Make sure you see the six-pillared Assumption Cathedral that was commissioned by Ivan the Terrible in mid-16th-century and go inside to marvel at the impressive iconostasis that features Simon Ushakov's masterpiece, the icon of Last Supper. Enjoy a delicious lamb steak with wheat kasha, Ukha fish soup, or hand-made dumplings as you learn a lot about religious and cultural history.
Getting There: Known for its small-town charm and welcoming feel, you can get to Sergiyev Posad by train, by bus, or by car. Trains depart from Yaroslavsky Rail Terminal every thirty minutes, and the trip lasts about an hour and a half. Alternatively, you can hop on a bus at the 'VDNKh' metro station. A bus trip to Sergiyev Posad takes two hours on average but can be reached in 90 minutes depending on traffic. If you go by car expect to spend about an hour and a half attempting to traverse the congested Yaroslavskoye highway.
5. Day Trip to Yaroslavl from Moscow
Going from Moscow to Yaroslavl may seem like a really long day trip, but honestly, if you take the comfortable train, it only takes about four hours to reach the city, so making a Yaroslavl day trip is totally doable. Although I do recommend much more than one day in Yaroslavl, especially if it's your first time.
Cultural tourists visiting Yaroslavl should start their exploration by strolling the historic city center, a UNESCO World Heritage Site. A spacious 100-hectare area enclosed by Sobinova and Republican streets is home to most popular attractions – the 17th-century Church of Elijah the Prophet that survived almost exactly in its original form, and in contrast to it, the white stone Assumption Cathedral, restored in the 2000s.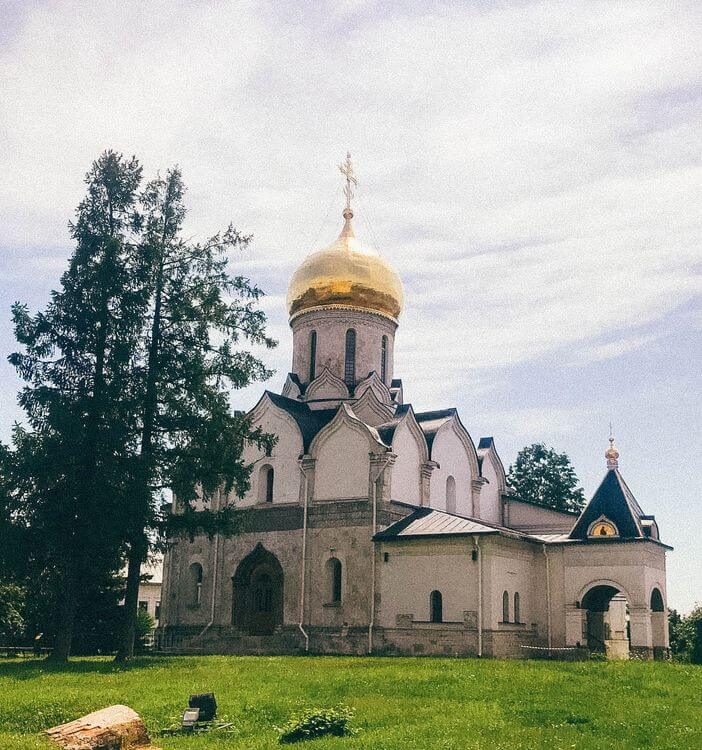 If you walk a bit further passing the Holy Trinity sculpture and city's foundation stone, you will find yourself at Strelka, a park on the cape, which offers panoramic views of the spot at the confluence of Volga and Kotorosl rivers. On the way back, there is a pleasant walk along the picturesque Volga embankment to the Governor's Garden with shadowy alleys and an open-air Sculpture museum.
Getting There: Yaroslavl is about 280 km (173 miles) northeast of Moscow, so the best way to get there is to take a morning train from Yaroslavskiy Rail Terminal. A tour is also a great way to see the Yaroslavl without having to worry about driving or searching for trains. You can book a tour here.
6. Day Trip to Arkhangelskoye Estate from Moscow
Situated on the outskirts of Moscow and dates back to the late 18th-century, Arkhangelskoye Estate was the domain of the nobility for over a century until the Russian Revolution swept people who owned the estate out of the country. The estate was turned into a museum, which it remains today.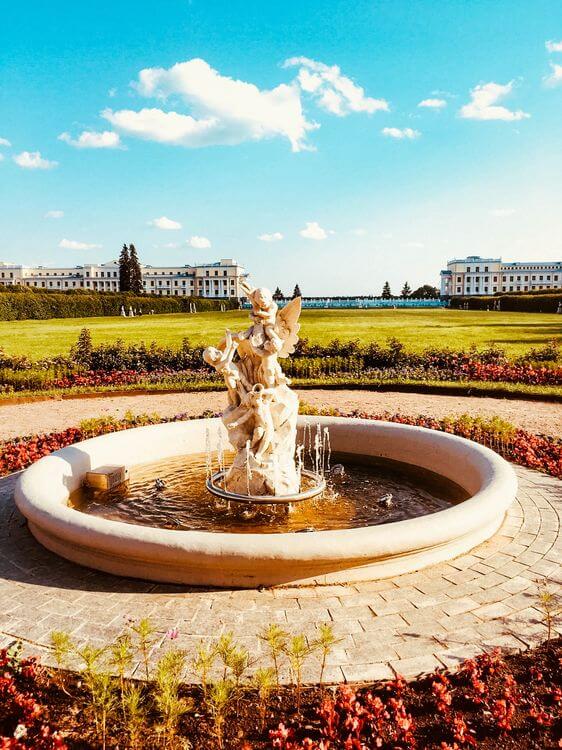 The Arkhangelskoye Estate Museum holds the largest rare-book collection. The exhibition also includes old manuscripts, historical documents, photos from the past, a vast collection of sculpture, paintings, engravings, and exceptional examples of decorative art. These art objects once belonged to Prince Nikolai Yusupov, the former owner of the estate.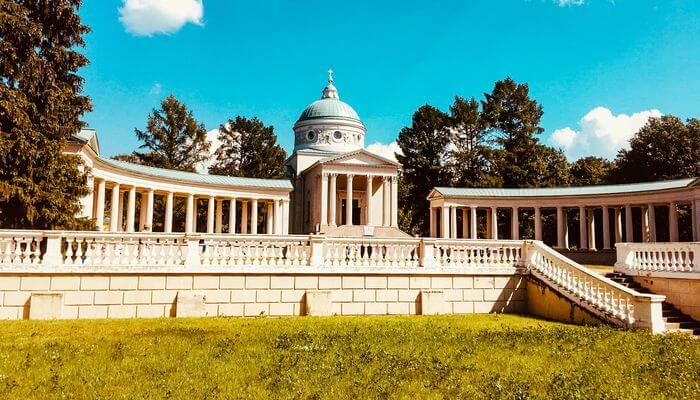 Arkhangelskoye Estate is often referred to as the Russian version of Versailles because of the intricately manicured garden and beautiful 18th-century park. Famous Russian writers and poets such as Pushkin, Herzen, Mayakovsky loved to spend their free time here making long excursions in the surrounding area. Arkhangelskoye is a perfect place to appreciate the terraces decorated by delightful statues, exquisite vases, and busts.
Visitors can take tours, which introduce them to vibrant examples of Russian art and culture.
Getting There: To reach the estate it's best to take a bus or a privately-owned minibus that departs from Tushinskaya metro station.
7. Day Trip to Vladimir from Moscow
Situated only two hours east of Moscow, Vladimir is absolutely one of the best places to visit near Moscow for a day trip. This splendid city dates back to the 12th century and has a very rich history. If magnificent Orthodox cathedrals and traditional white-stone architecture entice you, then this place is perfect for a day trip with your significant other.
First things first, you need to see the Golden Gate, which indicates the entrance into the old town. This 12th-century medieval masterpiece of military architecture is associated not only with Vladimir but with the Golden Ring tourist route itself. At the top of the gate, where once was the Church of the Deposition of the Robe, there is the Museum of Weapons. Great looking arrowheads and spear points date back to the Grand Principality of Vladimir, while the exhibition in an impressively majestic setting features a number of Batu-Khan related artifacts.
There's a variety of attractions to put on your must-see list: the Old Believers Trinity Church right behind it, the Cathedral of St Demetrius, and Dormition (Uspensky) Cathedral. If you plan on shopping for souvenirs like birch-bark masterpieces of Kunov's masters, drawings, carving, embossing, figures of people and animals, stop by the Lacquer Miniature, the Museum of Crystal, and the Gingerbread Museum. Many of the local attractions were added to UNESCO's list of World Heritage sites.
Getting There: The best way to visit this area is to catch an early train from Moscow and book a full-day tour of Vladimir in advance. This one includes the town of Suzdal as well.
8. Day Trip to Suzdal from Moscow
This gem of a little medieval town perched on a hill just a 30-minute ride from Vladimir is one of those places I've visited and could move there permanently and be happy! It's a charming little piece of history that also has a Kremlin and visiting it feels like stepping back in time. if you're a culture enthusiast you'll be glad to know there are numerous churches, five monasteries, including Spaso-Yevfimiev Monastery in Suzdal. Check them out if you want to get a real taste of the country!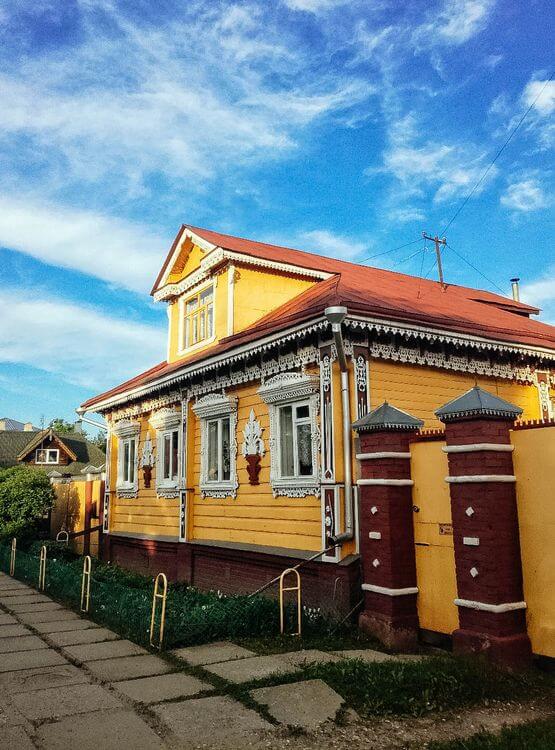 pend some time shopping at the Torgovaya ploshchad (Market Square), where you can buy baskets made of birch bark, ceramic handmade plates, honey or souvenirs and, of course, grab some afternoon tea!
Getting There: Trains leave regularly from Moscow's Kurskiy Rail Terminal to Vladimir where you can hop on a bus to Suzdal. You can also take a bus from Moscow. In this case, it might take longer and you'll probably encounter infamous traffic jams. If you go by express train the trip takes about 1 hour and 40 minutes. There are slower trains of course, but I'd recommend going with the fast one and save a lot of time!
9. Day Trip to Korolev from Moscow
Located some 30 kilometers northeast of Moscow, Korolev has become arguably the most important space research center with skilled workers from across the Soviet Union who came here to expand the space program.
It became a leading institute dedicated to aerospace research in the country. Today, that tendency can still be clearly seen on the streets and in the buildings. When the Soviet Union collapsed, the city retained its status as the headquarters of Russia's space surveillance network and now it hosts the Russian Mission Control Center, an analogue of the American Mission Control Center at NASA's Space Center in Houston.
If you want to learn more about Mission Control Center and the former Russian Mir space station, book a tour with a knowledgeable guide who can clearly tell the history of this place.
If you're not into space exploration there is also a Memorial Apartment Museum of Marina Tsvetaeva in Bolshevo. With a picturesque park next to the museum, it's a great place for walking in the fresh air. The highlight of the park is memorial stones with quotes from Tsvetaeva's poems.
Getting There: I'd recommend going by train. Catch one at Yaroslavskiy Rail Terminal that departs every 30 minutes to reach Bolshevo station.
10. Day Trip to Borodino from Moscow
The historic Battle of Borodino on September 7, 1812, took place just outside the small village of Borodino, about 140 km west of Moscow, and about 15 km from the nearest town of Mozhaysk. Although the French won the Battle of Borodino and went to capture Moscow, it was one of the bloodiest battles of the pre-twentieth-century that is also predetermined Napoleon's defeat.
While it was a battlefield back then, not much remains today. It's mostly a green and grassy field now with a few monuments of military honor, architectural objects dated back to 19th and 20th century, and fortification facilities scattered throughout the area. The largest of these is the 27-meter high obelisk located right at the heart of the former battlefield.
Every year the military and patriotic festival and theatrical performance take place in Borodino. Early September is considered to be the best for visiting. But if you just want to feel the spirit of the battle, it's better to go at any other time of the year.
Getting there: Hop on a train from the Belorussky rail terminal, disembark in Mozhaysk, and then take a bus to the museum. The whole travel time is about 2 hours.
11. Day Trip to Patriot Park in Kubinka from Moscow
Once a Red Army tank training ground, now it's a military Disneyland with history, structure, guns, and armored vehicles! The tank museum originally housed one of the world's largest and rarest collections of tanks. In 2016 they combined the training grounds with the newly-created Patriot Park. Since then, some of the notable and rare items have been moved to the Patriot Park site, so you may want to combine both sites into one tour (only about 20 minutes apart).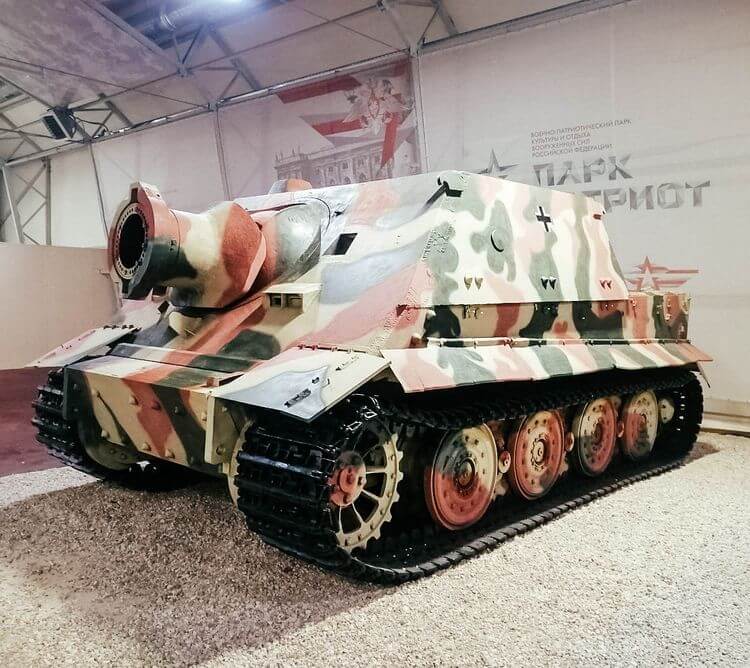 The exhibition grounds include some very rare specimens that are must-see for any military enthusiasts out there. The staff is friendly, helpful and kind, while the museum has a small shop. As this site is part of an operating military base, they may ask you to show your passport, or provide them with a photocopy of the front pages. There are vending machines for snacks and drinks, and there are bathroom facilities. There's plenty to see, so I recommend setting aside an entire day!
Getting there: Situated halfway between Borodino and Moscow, the best way to reach Patriot Park in Kubinka is by car. Alternatively, if you don't want to rent one, consider car-sharing apps like Gett or UBER. The price of ride-sharing services is cheap enough to make them a viable proposition for choosing them.
12. Day Trip to Melikhovo from Moscow
Located some 80 km from Moscow, Melikhovo is one of the most important museums dedicated to Anton Pavlovich Chekhov. This renowned Russian writer and playwright acquired Melikhovo in 1892. He lived there with his parents and close relatives for 7 years before moving to the Crimea in 1899. Melikhovo is where he wrote his plays "The Man in the Case" and "The Seagull".
The estate faded into oblivion right after the Revolution but in 1939 Anton Chekhov's sister Maria and his nephew established a museum based on Chekhov's place of living. The museum opened its doors to the public in 1941.
Today museum's exhibition reveals the legacy of a celebrated writer and shows his path not only as a writer but as a doctor and public figure as well. The collection also features some of the best-known paintings by famous artists like Isaac Levitan and Vasily Polenov, who were Chekhov's friends. When it comes to fun and educational day trips from Moscow, Melikhovo is a nice place for learning more about Chekov's life and work.
Getting There: You can reach Melikhovo by train from Kurskiy rail Terminal. Disembark in the town of Chekhov and hop on a minibus that will get to the estate. Alternatively, hop on a bus that departs from the Yuzhnaya metro station.
13. Day Trip to Gorki Leninskie from Moscow
Once the realm of Russian nobles, Gorki Leninskie was turned into Lenin's museum some 25 years after his death. The estate sits some 30-minute bus ride from the Domodedovskaya metro station and houses Soviet-era memorabilia and Lenin's memorial flat recently transferred from the Kremlin, as well as his vintage Rolls-Royce.
Most people only associate this place with the name of the first communist leader. In fact, the name of the estate was first mentioned in documents dating back to the 16th-century. Throughout its history, the estate was owned by a number of prominent figures. It's in fact one of the best museums that holds the country's finest collection 19th-century furnishings and a unique collection of domestic items owned by nobles. Plus, ancient Vyatichi native tribe or East Slavs who inhabited a part of the Oka basin's burial mounds and a few notable sculptures are hidden behind the avenues of lime trees in the park.
Getting There: You could, of course, hop on a bus from Domodedovskaya metro station. But it would be much easier just to use UBER or Gett. The estate isn't that far from the Moscow Circle Road but going there by bus may involve some navigating.
14. Day Trip to Kaluga from Moscow
If you're looking for an educational day trip from Moscow, look no farther than Kaluga! This beautiful city could really entertain you for more than just a day, but to get a taste of science, be sure to visit the Tsiolkovsky State Museum of the History of Cosmonautics. Or in other words, the Space Museum.
Visitors to the museum will learn more about the history of space exploration. In fact, this is one of the largest Space Museums in Russia, which opened its doors in Kaluga in 1967. Here you can see a prototype of the iconic MIR space station and a duplicate of the Voskhod rocket. The very same rocket that took the first man to space. There's also a planetarium, which from the outside resembles a spaceship.
Kaluga is a totally walkable city. Make sure to spend some time strolling Teatralnaya street with the authentic 19th-century pavement that now marks the Kilometer Zero. Then walk across the 18th-century Kamenniy Most (the Stone Bridge) that somewhat resembles a Roman aqueduct. If you're an architecture buff marvel at the Church of St. Cosmas and Damian.
It is assumed that the church was erected by one of the followers of Francesco Bartolomeo Rastrelli in 1794. The church resembles the Smolny Convent in St. Petersburg. With five church towers directed upward and six tiers of oblong windows give the exterior a sense of lightness and airiness.
Getting There: Trains from Kiyevsky Rail Terminal to Kaluga leave every 90 minutes. The trip takes about 2 hours and 35 minutes.
15. Day Trip to Monino from Moscow
Are you looking for great family & kid-friendly day trips from Moscow? If so, consider visiting the Central Museum of the Air Forces at Monino. This unique military open-air museum is home to over 180 Russian aircraft and 100 aircraft engines and the perfect place to go when your crowd is looking for a break from hectic city life. Check this tour if you don't feel like planning.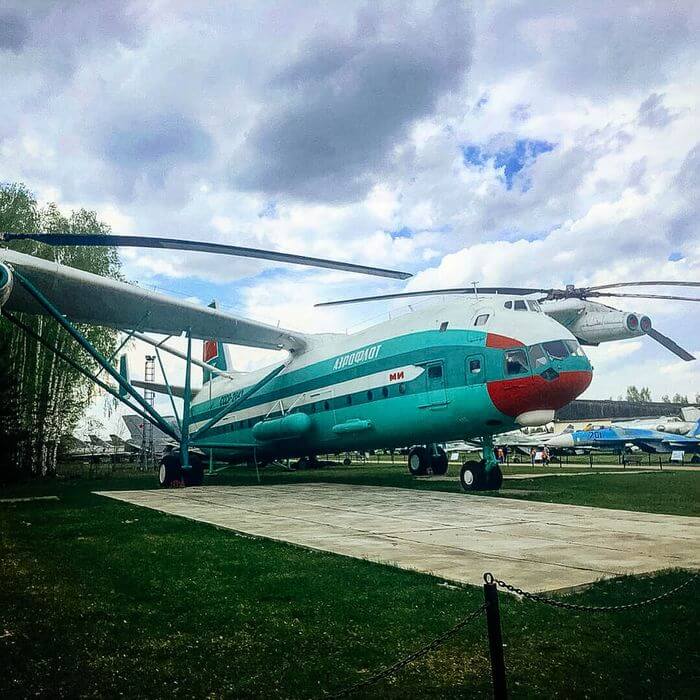 This site was formerly an operational airbase from 1932 till 1956 and many of the Russian aviation Design bureaus have made a contribution to the operation and maintenance of the museum. Along with aircraft from the Second World War, there are the TU-95 Bear four-engine turboprop-powered strategic bomber and the TU-144 Charger a Soviet supersonic passenger airliner (which resembled the Concorde). The museum also has exhibits related to military aviation history such as the uniform of captured U2 pilot Gary Powers.
Getting There: This museum is located at Monino Town, about 30 km from Moscow. It is open on all days from 9:00 AM to 5:00 PM, except Mondays and Tuesdays. To get there take a train departing from Yaroslavskiy Rail Terminal and disembark at Monino station. Alternatively, hop on a bus from Schelkovskaya or Partizanskaya metro station.
Final Thoughts on the Best Day Trips from Moscow
I hope this post has helped you discover some amazing day trips from Moscow. From imposing cathedrals, mighty fortresses and monasteries, there are a lot of incredible places to visit the Russian capital, and the best part is that getting there is always ways to get around on the cheap.
New here? Join hundreds of others and subscribe to the MindTheTravel blog via email.
Some of the links in this blog post are affiliate links. At no cost to you, I earn a small commission when you click on it and make a purchase. It doesn't affect the way you shop, and it's a great way to support MindTheTravel blog.
PIN IT FOR LATER!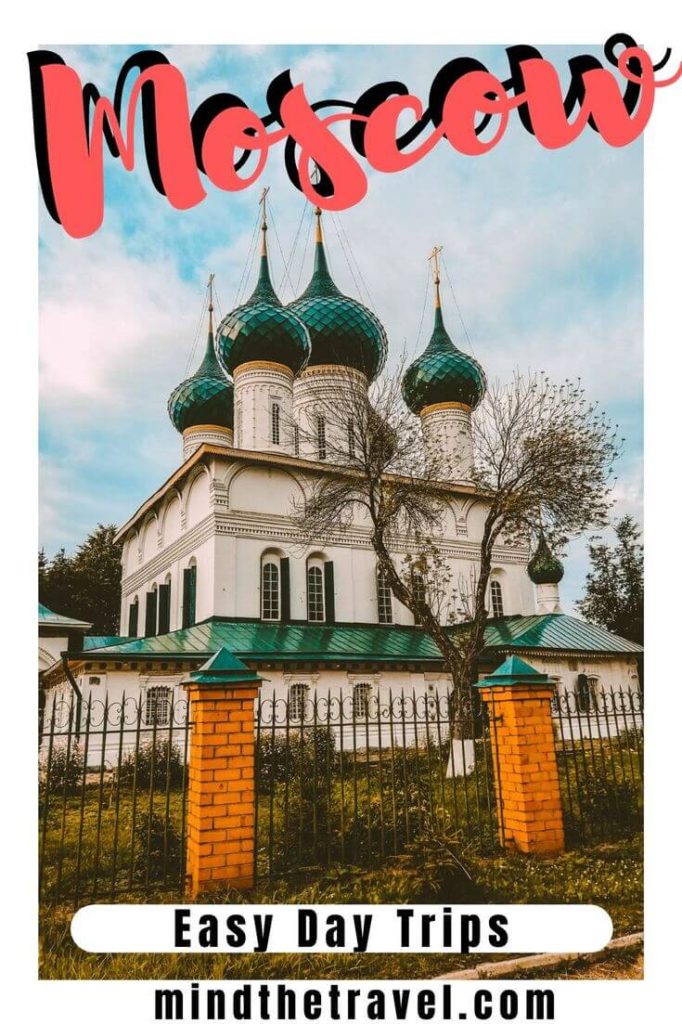 JOIN MY FREE WEEKLY NEWSLETTER!
Email Address *
YOU WILL ALSO LIKE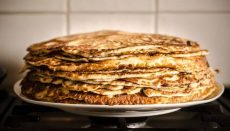 10 Dishes You Must Try When Going To Moscow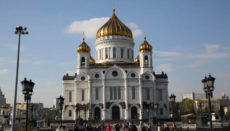 Travel Itinerary For One Week in Moscow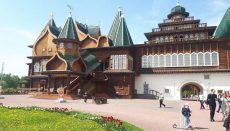 When Is the Best Time To Visit Russia
Great article for visitors in Moscow , thanks for sharing
Marie Hernandez
I hadn't considered traveling to Moscow until NOW! Fantastic post and ideas for visitors! Thanks!
Graham Marsden
Nice to see so many options outside of Moscow, but I have to say I wish this list had a recommendation for a hike or a beautiful natural areas or national parks. Maybe the next list!
I have to admit that I knew nothing about the area surrounding Moscow. This is definitely an inspiring list of places to go.
When I read this article about Moscow. I wanted to pack my bags and get there sooner. thank you for the great write up.
Save my name, email, and website in this browser for the next time I comment.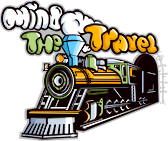 Privacy Overview
Strictly Necessary Cookies
My website uses cookies so that I can provide you with the best user experience possible. Cookie information is stored in your browser and performs functions such as recognising you when you return to my website and helping me to understand which sections of Mind The Travel you find most interesting and useful.
You can adjust all of your cookie settings by navigating the tabs on the left hand side.
Strictly Necessary Cookie should be enabled at all times so that I can save your preferences for cookie settings.
If you disable this cookie, I will not be able to save your preferences. This means that every time you visit my website you will need to enable or disable cookies again.
You will be redirected to your dashboard shortly. We will also call you back in 24 hrs .
12 Day Trips From Moscow To Explore The Beautiful Capital City Of Russia!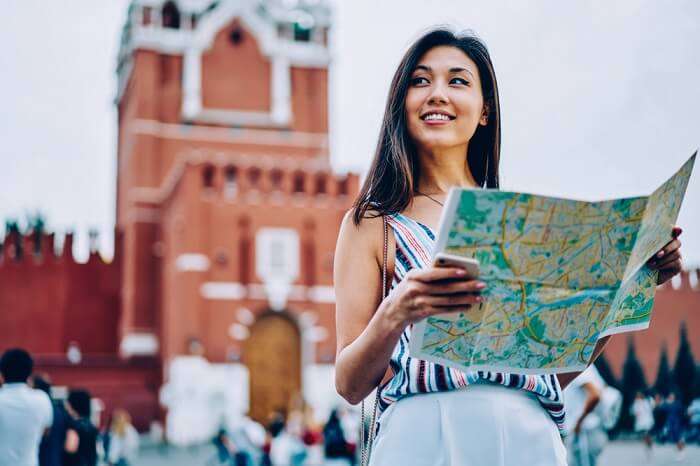 23 Mar 2023
Moscow is a beautiful city and is the capital of Russia and is also considered the cosmopolitan capital. The people of Moscow are vibrant, lively and live their life to the fullest. The city is a perfect mixture of ancient and modern traditions and hold an approximate population of 10 million. You can visit some of the most beautiful destinations if you are a tourist here. From natural beauties to man-made beauties, the city has everything to attract a tourist.
No matter in which season you are travelling to Moscow, the city will give you thrills and chills in all the seasons. Not only in the city, there are some amazing places to visit nearby. You can easily plan a one-day trip to those places and return back to the city in the same day. So, get packed, take this guide for day trips from Moscow along and have an enticing trip!
Top 10 Day Trips From Moscow
Confused about which places to visit on your next day trip from Moscow. Here is the list of the best day trips from Moscow you can take with your friends or family and have an amazing trip!
Rostov Veliky
Sergiev Posad
Kubinka Tank Museum
Arkhangelskoye Estate
1. Yaroslavl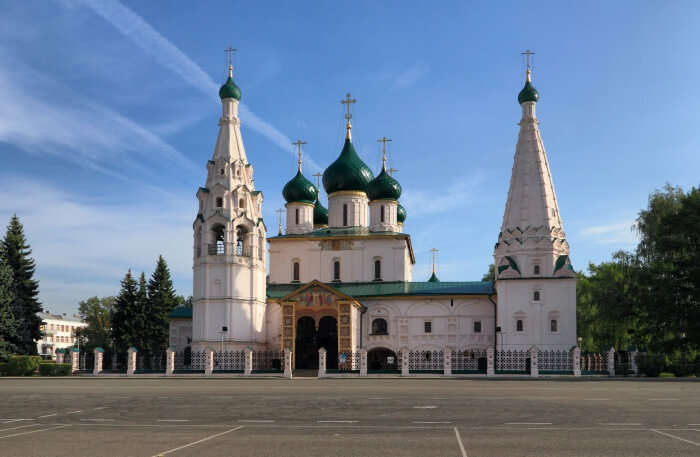 Image Source
If you are planning a full one-day trip from Moscow and return, Yaroslavl is the perfect place for you. A long day trip with amazing sight scenes that will allure everybody and rest assured, the journey will be as fascinating as the destination. It is one of the region's most popular tourist destinations. The place holds a significant place in the Moscow's history as well. The museums and monasteries at Yaroslavl are worth visiting and you will enjoy every bit of it.
Location: 250 kms northeast of Moscow.
Must Read: 15 Interesting Things To Do In Moscow: Trekking, Opera, And More
Europe Holiday Packages On TravelTriangle
Explore the most beautiful places to visit in Europe, from Paris to the Venice canals and from the Greek islands to the Swiss alps. Book customized packages by expert agents on TravelTriangle. Inclusive of airport transfers, cab, resort, sightseeing and meals. Best holiday experience Guaranteed. Book Now

Magnificent Switzerland Holiday 6D/5N Package @ Rs 69,999
Plan your trip today!

Magnificent Europe Tour 7D/6N Package @ Rs 70,975
Get quotes from multiple travel experts.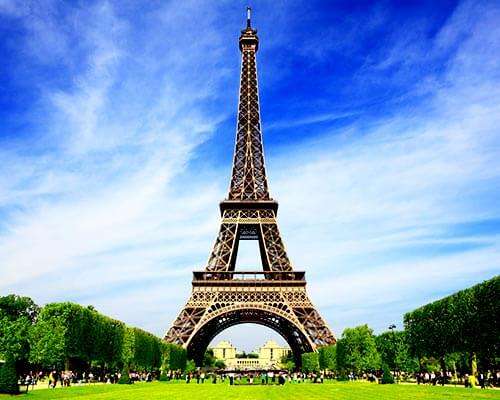 France & Switzerland Tour Package 8D/7N @ Rs 90,000
Compare & customize quotes before booking.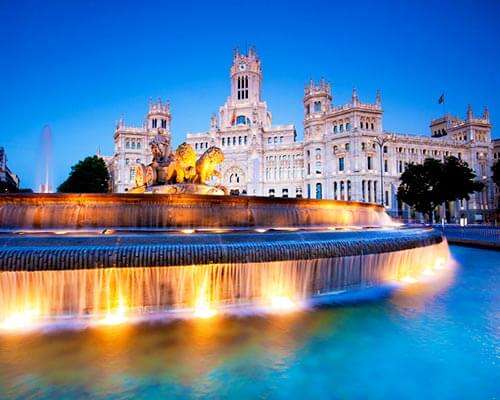 Scintillating Spain & Portugal Tour 11D/10N @ Rs 101,150
Have Questions? Talk to our travel experts today.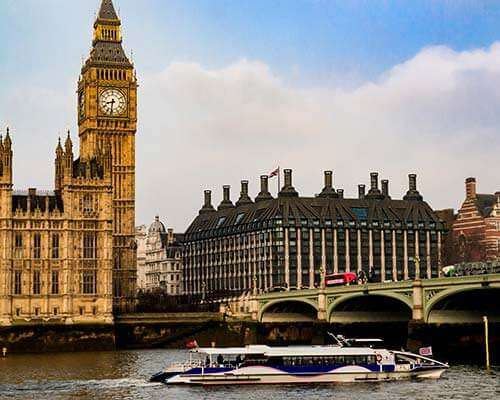 6 Country Europe Tour Package 12D/11N @ Rs 118,650
Best prices guaranteed. EMI option available.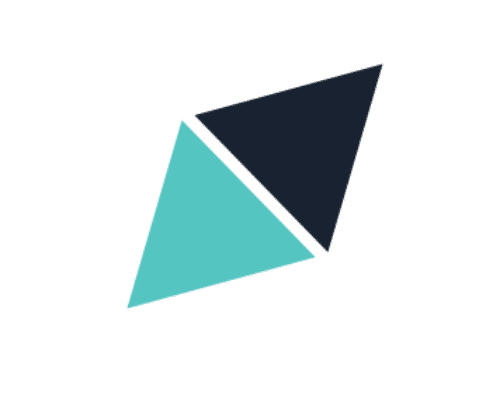 See more at TRAVELTRIANGLE.COM
2. Rostov Veliky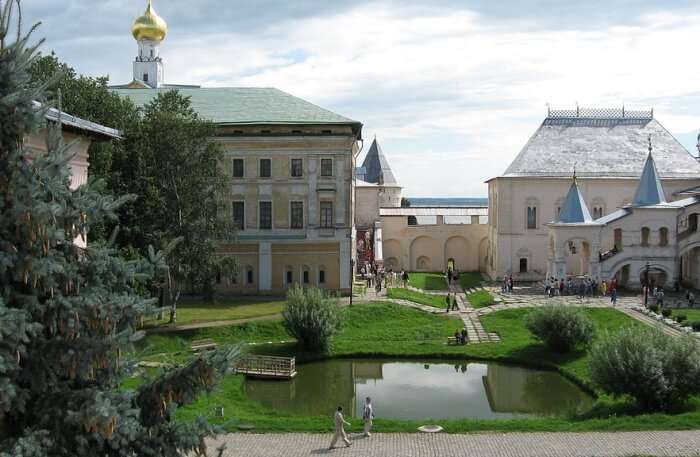 A historical place that teaches you a lot of things about the great history of Russia which is a must visit, if you are on a tour to Moscow. You can easily start the trip in the morning and come back to your place before the dawn itself. It is a wonderful place to visit with your friends and family. Lake Nero is a place in Rostov that you must not miss as it is a beautiful and expansive lake near the town.
Location: Rostov Yaroslavl Oblast, Russia
Must Read: Summer In Moscow: Soak In The Landscapes Of This Stunning City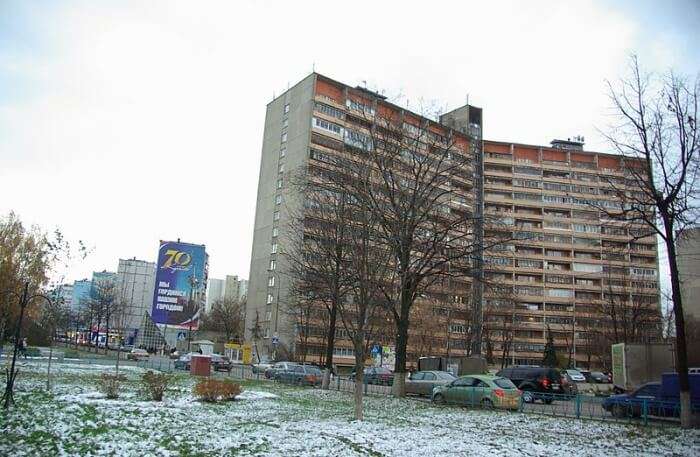 It is located just an hour away from the Moscow city centre. This was one of the most important industrial areas at the time of Soviet era. During the Second World War the anti-gun tank was produced here in the factory in order to fight with Soviet Union. Once the Germany was defeated they started focusing on space research. Later on the city becomes the space city when people come across the Union and settled down here to launch the space programme. This is one of the most affluent areas in the country and nice place to visit.
Location: Moscow Oblast, Russia
Suggested Read: 10 Best Hotels In Moscow That Redefine Luxury Like None Other!
4. Borodino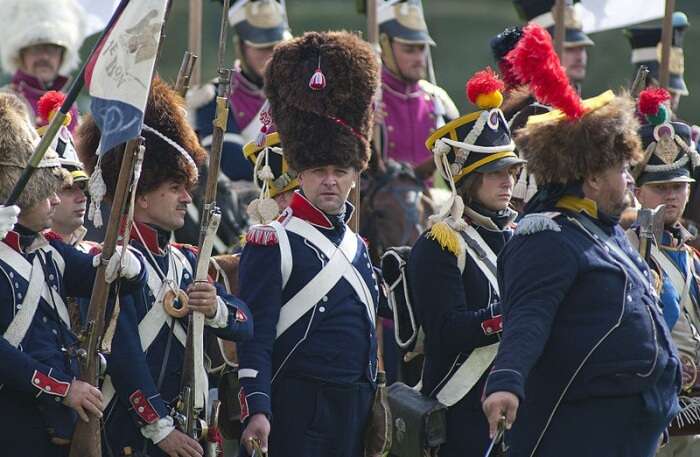 It is located in the west at the two hour of drive from the west of the Moscow in the battlefield of the Borodino. History says that French won the battle of Borodino and went to capture the Moscow. This place which shows the real history of Moscow and has its own unique identity. Just outside the field of Borodino is a green and grassy field where the battle was fought. Similarly on the top of the hill you will find the lasting monuments of the important events.
Location: Rusakovskaya Ulitsa, 13, Moskva, Russia, 107140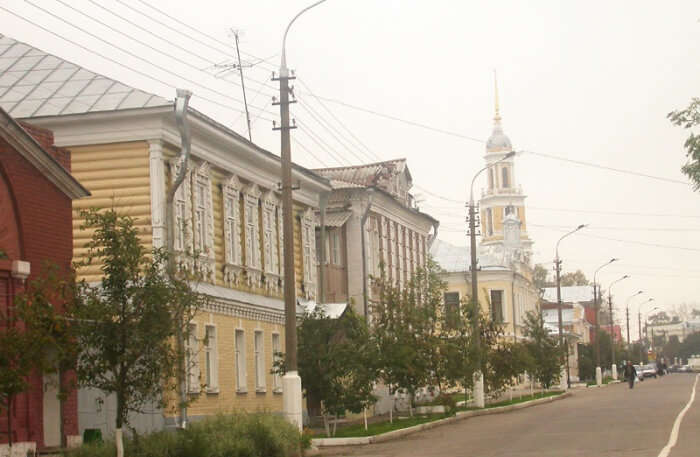 It is located in the south east of Moscow in the city of Kolumna and in comparison to the capital of Russia it is a small town escape. This is one of the oldest Russian city in the region and you can discover the old history in museums and monasteries. Mainly it is a site for important weapon factories it was opened in 1994 and even now it is not popular among the tourist. It is the great place to visit with friends and family where you can explore the walls of medieval age and the city which belongs back to 18th century.
Location: In the south East of Moscow.
Suggested Read: Shopping In Moscow: 14 Top Places That Will Make You Believe The City Is As Classy & Chic As Milan!
6. Zvenigorod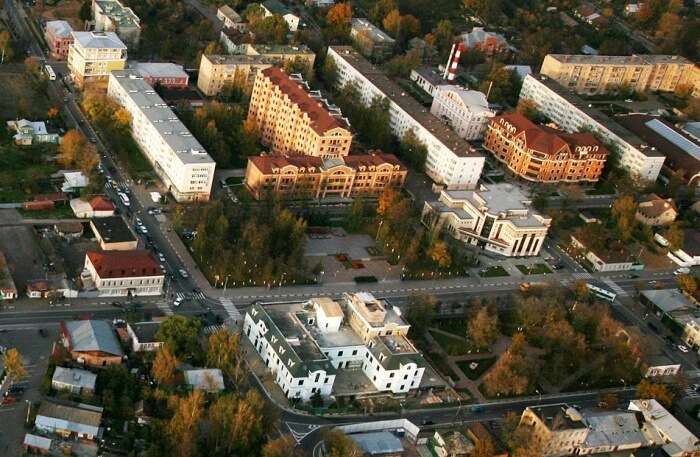 It is an hour away from the Moscow city centre and is the good place to visit as it will give the small break from the life of capital city. It is an old and historic place which gives you ancient view of almost thousand years back. You can explore some beautiful monasteries and museum of Russian desserts where you can see and experience the local culinary culture. It is a true reflection of the ancient history of Russia and surely a must visit place with your friends and family.
7. Sergiev Posad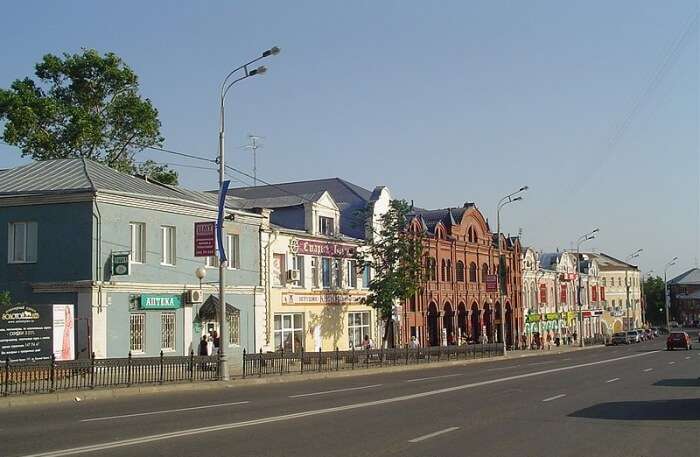 It is one of the well-known tourist destinations in the surrounding regions of Moscow. This is one of the most suggestive place to visit for the one day trip as many tour company includes it in their travel menu. It is a huge Russian monastery which is here since last hundreds of years and is looked by the monk who looked after the revered tomb of St. Sergius who has its graveyard to rest. Christians consider it as an important pilgrimage for orthodox Christians and an important place for tourist.
Location: Located to the north of the capital, Moscow Oblast, Russia
Suggested Read: Russia Circle Trip: 20 Places To Visit In Moscow And St. Petersburg
9. Arkhangelskoye Estate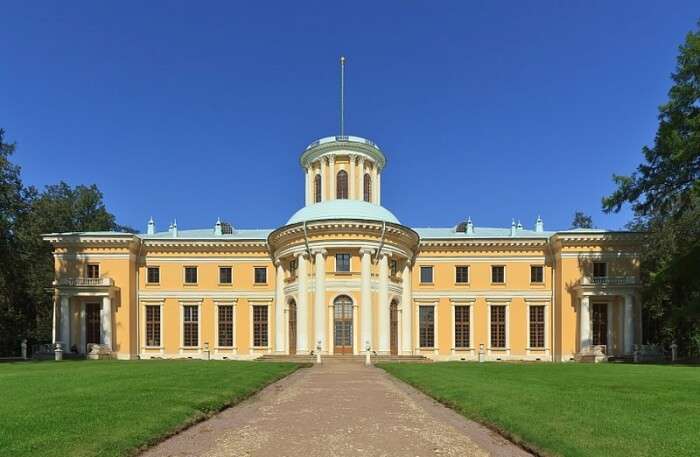 This estate is built in outskirts of Moscow dated back in 18th century it was constructed by Russian aristocratic family. It is known for the hub of nobility. This estate was opened by the communist to the public for entertainment and changed into a museum for public. After the fall of Soviet Union the restoration of this place was done after that this looks very attractive and beautiful. You can plan and enjoy wonderful trip at this place if you are in search of one day trip.
Location: Arkhangelskoye, Moscow Oblast, Russia, 143420
Suggested Read: Villas In Moscow: 7 Places That Offer Unparalleled Luxury In The Heart Of Russia
10. Melikova
If you are planning a short trip from Moscow and return, this place is perfect for you and your family. Even if you are leaving for Melikova later in the day, you will be home before the night. A trip to the Moscow suburbs brings you to this famous estate which is a house of renowned Russian writer Anton Chekhov. The museum of Melikova will take you to the life of Anton Chekhov from the beginning till end. A perfect place for a short trip where not only adults will enjoy, the children with you too will have a great time.
11. Vladimir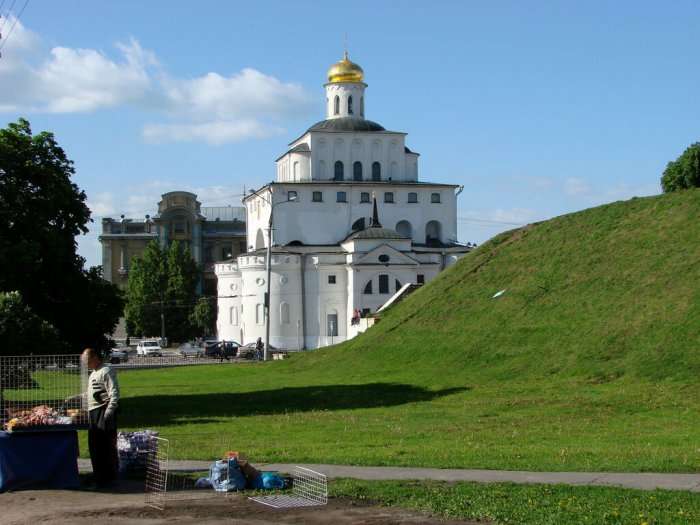 Situated only two hours east of Moscow, Vladimir is one of the best places for Moscow day tours . This Russian city dates back to the 12th century and has a splendid history. If a few medieval buildings and rich culture entices you, then this place is perfect for a day trip with your loved ones.
Location: East of Moscow, Russia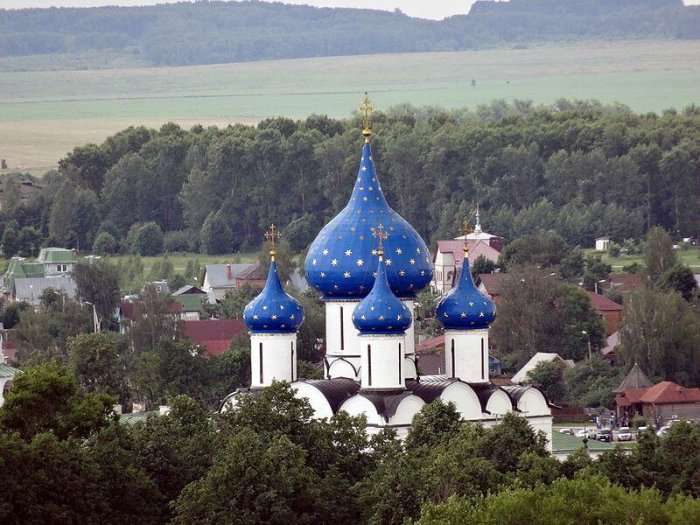 Offering one of the best day trips from Moscow, Russia the small town of Suzdal makes for a great pit stop. It is located only a few kilometers north of Vladimir and houses a top UNESCO World Heritage Site. An abundance of historical stories and culturally rich sites is what awaits you here.
Location: Northeast of Moscow, Russia
Further Read: With The Red Square Turning White, Snowfall In Moscow Hits A 100-Year High!
No matter if you are looking for a short trip or a long trip, if you are looking for day tours from Moscow, the list of above places will act as a perfect destination for you with family and friends. The list includes even the day trips from Moscow by train. Make sure to visit one and all places if possible if you are on an international trip with TravelTriangle .
Looking To Book An International Holiday?
Book memorable holidays on TravelTriangle with 650+ verified travel agents for 65+ domestic and international destinations.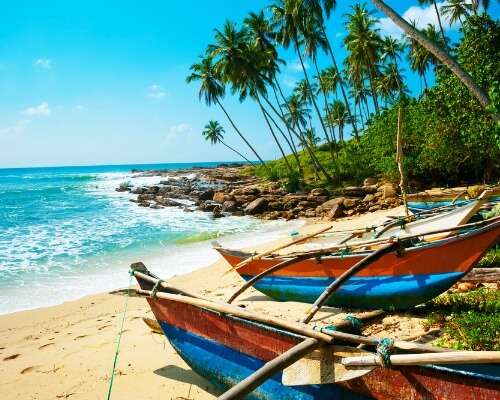 Trip to Sri Lanka at Rs 13,500/-
Plan Your Vacation Today!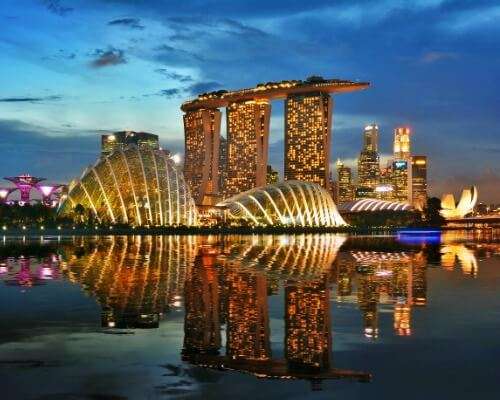 Trip to Singapore at Rs 20,499/-
Get Quotes From Local Experts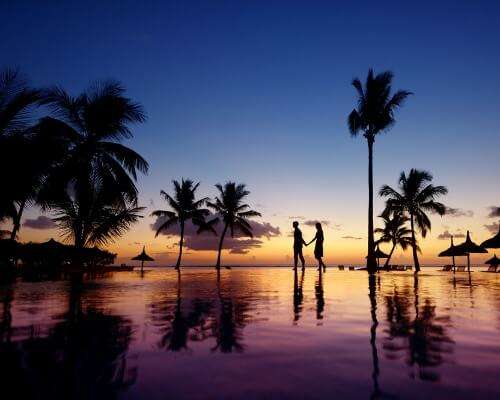 Mauritius Holiday Starting at Rs 65,000/-
Talk to Our Experts Today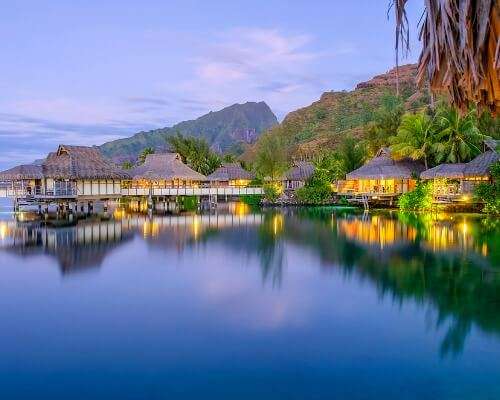 Maldives Honeymoon Trip at Rs 39,800/-
Pay with easy EMI Option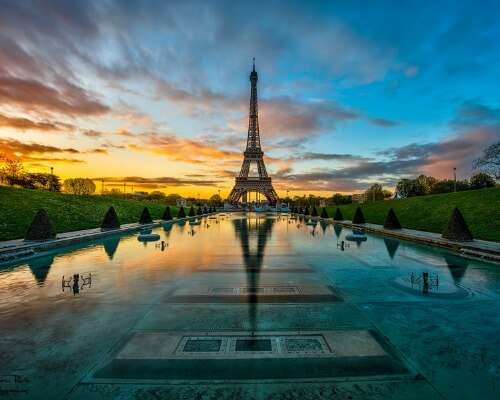 Europe Trip at Rs 89,999/-
All Inclusive Deals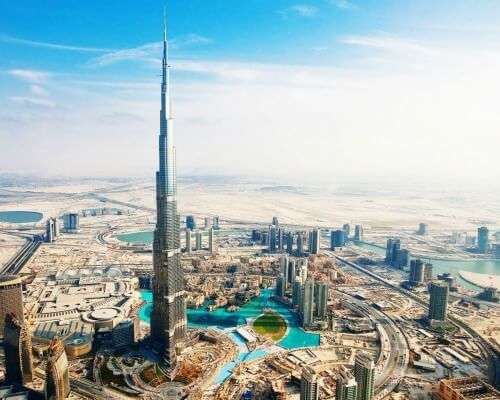 Vacation in Dubai at Rs 27,499/-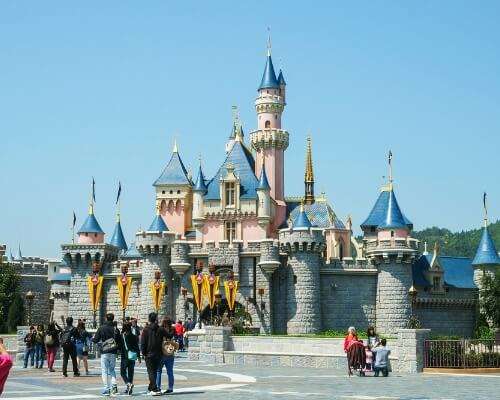 Hong Kong Holiday at Rs 24,999/-
Money Safe Guarantee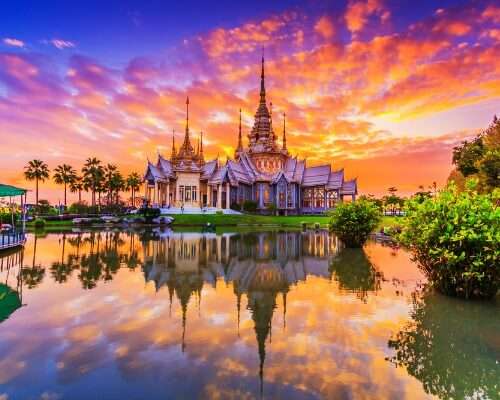 Thailand Holiday at Rs 7,999/-
Flights Excluded
Recent Posts
Saint Petersburg In June 2023: A Comprehensive Guide To The Venice Of The North
If You Are Wondering Why Moscow In April Is A Good Time To Visit, Here's Why It Is
The Motherland Calls: A Perfect Epitome Of Cultural & Structural Excellence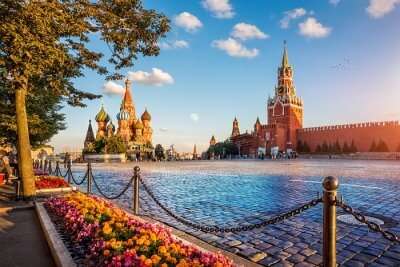 Summer In Russia: For Soaking In The Country's Most Splendid Vibes On Your Next Trip!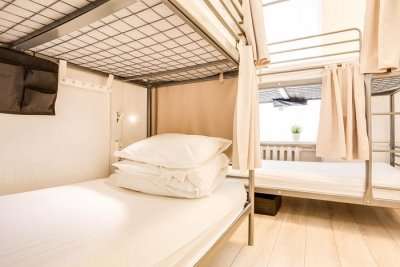 8 Best Hostels In Moscow To Have A Perfect Budget Holiday In This Glorious Russian City!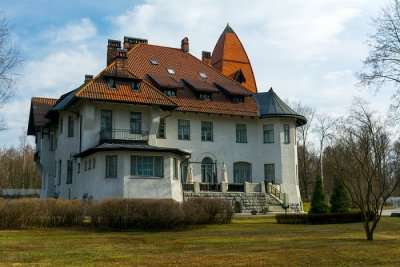 Best Villas In Russia For A Rejuvenating Holiday In The Land That Has It All!
Trending Blogs
20 Mysterious Places In India To Visit In 2023 More Bizarre Than The Bermuda Triangle
10 Scariest Roads In India That Are A Driver's Nightmare
101 Places To Visit In India Before You Turn 30 in 2023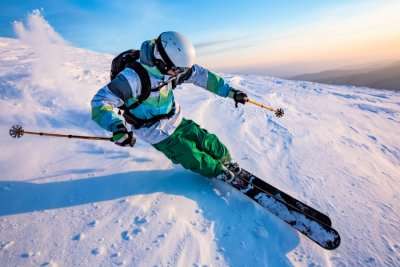 35 Exotic Places To Visit In December In India 2023 To Enjoy A Surreal Vacation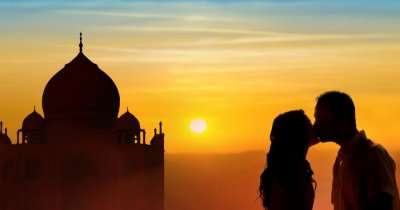 60 Best Honeymoon Destinations In India In 2023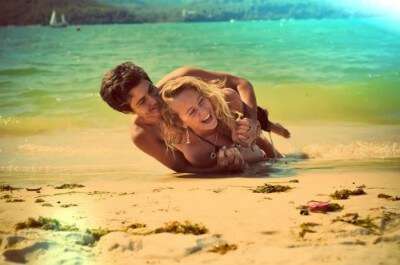 95 Best Honeymoon Destinations In The World In 2023 For A Romantic Escape!
Best Places To Visit In India By Month
Best places to visit outside india by month.
TravelTriangle
Destinations » Russia »
Tour Packages
Honeymoon Packages
Family Packages
Budget Tour Packages
Luxury Tour Packages
Adventure Tour Packages
Group Tour Packages
Kerala Tour Packages
Goa Tour Packages
Andaman Tour Packages
Sikkim Tour Packages
Himachal Tour Packages
Uttarakhand Tour Packages
Rajasthan Tour Packages
Tour Packages From Delhi
Tour Packages From Mumbai
Tour Packages From Bangalore
Tour Packages From Chennai
Tour Packages From Kolkata
Tour Packages From Hyderabad
Tour Packages From Ahmedabad
Kerala Tourism
Goa Tourism
Sikkim Tourism
Andaman Tourism
Himachal Tourism
Uttarakhand Tourism
Rajasthan Tourism
Hotels in Kerala
Hotels in Goa
Hotels in Sikkim
Hotels in Andaman
Hotels in Himachal
Hotels in Uttarakhand
Hotels in Rajasthan