Haines Tours and Shore Excursions

Haines Chilkoot Lake Wildlife Kayak Tour
Break away from the crowds for some unforgettable kayaking in a true naturalist's paradise: Haines, Alaska. Set out towards the Chilkoot Late State Park for your relaxing kayaking trip will leave you with a most memorable experience that you'll remember for years to come.
Duration: 4 hours
Price: $155 per person
Haines Chilkat Bald Eagle Preserve Rafting Tour
Treat yourself to a small group rafting and scenic driving tour through the famous Chilkat Bald Eagle Preserve on this tour. You'll be immersed in nature throughout the day, taking in the local wildlife and scenery while learning the vast history of the area.
Haines Chilkoot Canoe Wildlife Safari
Discover the gorgeous Chilkoot Lake and be amazed at Alaska's striking beauty. Enjoy the time on the water for about 1.5 hours, take photos and search for wildlife in the inlets and coves on this magnificent canoe adventure.
Price: $175 per person
Haines Chilkoot Lake Wildlife Viewing Tour
Leave the crowds behind and visit Chilkoot Lake State Park in Haines for the ultimate wildlife viewing experience. Your experienced tour guide will take you for a relaxing ride through the park, pointing out wildlife, local flora and fauna, and stopping at the best scenic viewpoints along the way.
Duration: 2.5 hours
Price: $104 per person
Haines Private Chilkat Photography Tour
Take an adventure off the Chilkat Peninsula into the beautiful Chilkat Valley. Bring your cameras to make your vision come alive. Whether you are a novice or a pro, your expert photographer guide can assist you in capturing the unique attractions and stunning views that Haines offer.
Price: $241 per person
Haines Mount Riley Hike
Ascend over 1500 feet of elevation on this adventurous Haines hike. Travel 5-8 miles through pristine forest with fantastic views from the top. A challenging and rewarding hike!
Duration: 6 hours
Price: $159 per person
Haines Chilkat Inlet Coastal Hike
Enjoy glacier, mountain and ocean views of Southeast Alaska on this remote coastal hike. Your knowledgeable naturalist guides enjoy sharing their love for Alaska's flora & fauna. Treat yourself to the wonders of Haines Alaska!
Duration: 5 hours
Price: $145 per person
Haines Jet Boat Adventure & City Highlights
Where the road ends, your adventure begins! Experience the true wilderness that Alaska is famous for on our narrated river tour in the heart of the Chilkat Bald Eagle Preserve which explores miles of tributaries of the stunning glacially carved, braided Chilkat River system.
Price: $225 per person
Best Haines Excursions & Tours:
1. haines jet boat adventure & city highlights, 2. chilkoot lake wildlife kayak tour, 3. chilkat bald eagle preserve rafting tour, 4. haines chilkoot canoe wildlife safari excursion, 5. chilkoot lake wildlife viewing tour, 6. haines alpine atv full day excursion, 7. chilkat inlet coastal hike, 8. mount riley hike, haines shore excursions by locals.
We are a local Alaska company that aims to bring you the best tours and experiences that Haines has to offer. When you buy Haines shore excursions on your own, instead of through a cruise ship, we can offer you wholesale, local Alaska prices. Our goal is to make your Alaskan cruise the trip of a lifetime!
What are the best tours in Haines?
The best tours in Haines are:
Jet Boat Adventure & City Highlights Tour
Chilkoot Lake Wildlife Kayak Tour
Chilkat Bald Eagle Preserve Rafting Tour
Chilkoot Lake Wildlife Viewing Tour
Mount Riley Hike
What type of wildlife can I find in Haines?
You can often find bald eagles, harbor seals, and brown bears along our Haines tours. In August, pink salmon begin their run of the Cholkoot River to spawn. Our wildlife kayaking tour is popular among guests.
00800 0310 21 21 1-855-577-9489 1-877-288-3037 1-877-288-3037 1-877-474-2969
| NCL Travel Blog">11-Reasons to Cruise to Alaska this Summer | NCL Travel Blog
| Norwegian Cruise Line">14-Day Authentic Alaska - Northbound Cruise Tour | Norwegian Cruise Line
| Deck Plans | Norwegian Cruise Line">14-Day Authentic Alaska - Southbound Cruise Tour | Deck Plans | Norwegian Cruise Line
| Norwegian Cruise Line">20-Day Transpacific from Tokyo (Yokohama) & Alaska | Norwegian Cruise Line
| NCL Travel Blog">11 Reasons to Cruise to Alaska this Summer | NCL Travel Blog
View All Results
Preferences
Latitudes Rewards
Special Offers
Personalised Recommendations
Make reservations before you cruise
1 (current)
* Terms & Conditions Package not available on sailings less than 5 days or charter sailings.
Shore Excursion Details
Haines scenic byway and summit experience, haines, alaska.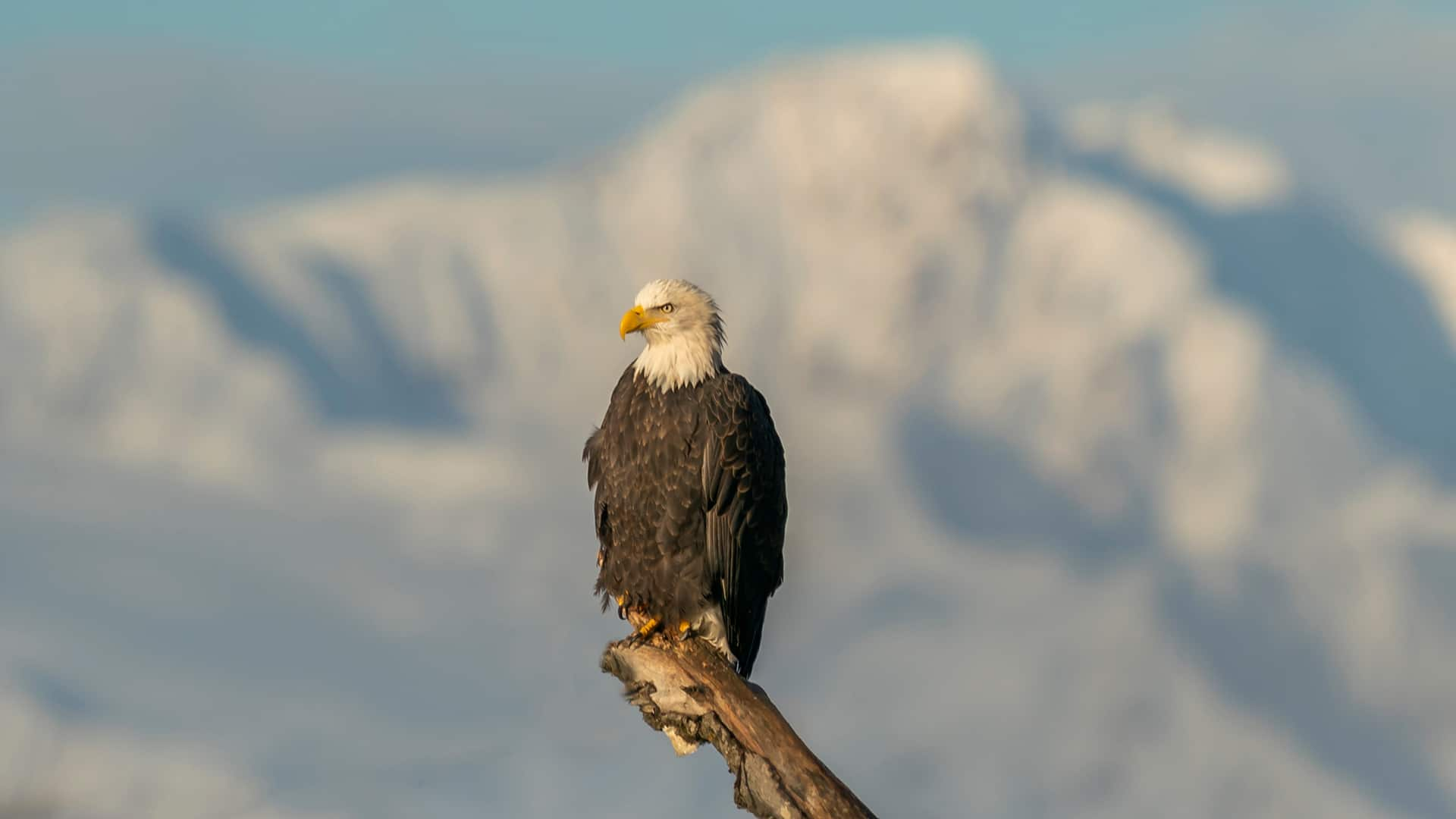 Added to Favourites!

Behold some of Alaska's most extraordinary scenery on this driving tour through a bald eagle preserve and up into the awe-inspiring mountains that surround Haines. After driving through Fort William Seward, which was built in 1902 as a display of power during a border dispute with Canada, you will soon reach the Chilkat Bald Eagle Preserve, home to the largest concentration of these American icons. Bald eagles thrive here because the open flats of the Chilkat River make it easy for the birds to swoop down and pluck salmon from the shallow waters. While pausing for photos, you might spot bald eagles hunting or perched regally in trees along the riverbank. The naturalist will describe their habits in detail. Later, you will cross the Canadian border and ascend above the tree line. At this elevation, the views of the glaciated peaks and alpine tundra will be magnificent. A picnic follows.
HIGHLIGHTS • Watch bald eagles in their natural habitat. • Enjoy sweeping views of glaciated peaks and alpine tundra from a Canadian mountaintop. • Discover how bald eagles hunt from a naturalist. • Drive through Fort William Seward, a National Historic Landmark.
HELPFUL HINTS • Bring a valid passport, as you will cross the border into Canada. • Dress warmly in weather-appropriate layered clothing, a sun cap and sunglasses. • Wear flat comfortable walking shoes.
Need to Know:
Check out the, activity attributes, excursion type:.

Scenic & City Tours
Local food-wine tasting, activity level:.
One of the best ways to experience Haines, Alaska is through the various types of tours by land, water, or air! Explore the breathtaking scenery and abundant wildlife with unique tours led by local experts. Keep reading to find out more about the perfect type of tour for your next visit to Haines, Alaska.
Sightseeing Tours
Every moment in Haines, Alaska feels like a sightseeing tour with the beautiful mountains, fjords, and various bodies of water. Take it all in with  Alaska Nature Tours  led by award-winning guides who will show you the ideal places to view and photograph wildlife in their natural habitat. Also, explore the  Takshanuk Mountain Trail  on 4×4 mules for a 7-mile journey culminating in panoramic views of the Lutak Inlet. Exercise your creative skills with  Tom Ganner Photography & Workshops ,  which are dedicated to uncovering the wonder of photography in Haines, Alaska. These tours are sure to enhance your visit, and the photos you bring home to show your friends!
Rafting and River Tours
There are several rafting companies in Haines who offer trips on our expansive glacier-fed rivers.   Haines Rafting Company  offers excursions ranging from 4 hours to 10 days long! You can experience the Tsirku River, Tatshenshini River, and the Bald Eagle Reserve through their various tours.  Chilkat Guides  has been guiding on Alaskan rivers since 1978 offers rafting excursions through the  Chilkat Bald Eagle Preserve  and an exclusive opportunity to visit Klukwan, a Native Alaskan village located in the preserve. Rainbow Glacier Adventures also offers opportunities to float the rivers.  If you are more comfortable in a kayak,  Rainbow Glacier Adventures  and  Alaska Mountain Guides  offer custom and exclusive rafting or kayaking tours.  Last but not least, explore the waterways aboard a jet boat with  Chilkat River Adventures  or take a high-speed scenic cruise to Juneau with  Alaska Fjordlines, Inc.  Life revolves around water in Haines, so this is a terrific way to travel the area!
Flying Tours
Looking to get a bird's eye view of Haines? We don't blame you, because it is spectacular! Go flightseeing with  FlyDrake  or  Mountain Flying Service . These world-class tours of the mountains, glaciers, and water are sure to create memories that will last a lifetime. Additionally, these local businesses also help skiers access the surrounding mountain ranges for great winter adventure opportunities! Whatever your reason for flying high, it is sure to be one of the most amazing things you will ever do!
More Tours!
That's right, there are even more tours in Haines! Enhance your adventure by stepping outside of your comfort zone.  Rock climbing ,  biking , and  fishing charter tours  are other unique ways to enjoy the area. However you choose to discover Haines, Alaska – it is sure to be a stunning experience.
Ready to tour Haines, Alaska? Explore the rest of our website to start planning your adventure, and follow us on  Facebook ,  Twitter,  and  Instagram!

Flightseeing
Our local companies specialize in Glacier Bay flightseeing tours, landing exploration and moving climbers, and giving skiers access to the Chilkat...

Kayaking & Canoeing
Haines is situated on a peninsula making it a magnet for kayaking and canoeing visitors, rentals are available or bring your own. Our waterway...
Haines is known for its abundance of wildlife and can be seen practically anywhere in the valley, even in the downtown area. Guided tours are the best...
Sightseeing & Wildlife
There really is something for everyone in the great outdoors in the Chilkat Valley! Epic scenery, pleasant climate and magnificent wildlife make the...
Adventure travel beckons the curious, the thrill-seeker, and the boundary pusher whether you explore by land, high above or braving the exhilarating...
VISITORS CENTER
122 SECOND AVENUE  |  HAINES AK 99827
907-766-6418   | 
Tourism Director, Rebecca Hylton
[email protected] | 1-907-314-3208
Winter HOURS
MON -FRI: 8AM - 4PM
©2023 Haines Alaska Convention & Visitors Bureau. All Rights Reserved.
You are using an outdated browser. Please upgrade your browser to improve your experience.
Chilkoot Wilderness and Wildlife Viewing from Haines
Experience Chilkoot Lake State Park, home to snowy peaks, turquoise waters, and diverse wildlife on your small-group drive from Haines.
Get expert guidance from a professional naturalist for the best wildlife-spotting locations and understand the intricate Chilkoot ecosystem.
Be mesmerized by bursts of wildflowers in May-June, spot nesting bald eagles, and witness brown bears during the August salmon run.
Equipped with binoculars and spotting scopes, get a closer look at harbor seals, bald eagles, and possibly even brown bears.
Limited spots available! Secure your booking now to experience Alaska's breathtaking landscapes and wildlife.
After disembarking your cruise ship in Haines, your small group will meet your expert naturalist guide for a small-group driving tour to scenic and wildlife-rich Chilkoot Lake State Park. This park has it all: a turquoise lake surrounded by snowy mountain peaks, a salmon-filled river flowing into the sea, and important Tlingit cultural sights. Bald eagles, harbor seals, and brown bears are often seen here.
As you drive through the park, your guide knows the best places to stop for scenery and the possibility of wildlife spotting.
Supplied with extra binoculars and a powerful spotting scope to bring the wildlife in close, your guide explains how the animals fit into the Chilkoot's complex ecosystem.
May, June, and July feature an explosion of wildflowers with bald eagles nesting along the lush river. Beginning in August, pink salmon-the smallest and most abundant of the Pacific salmon varieties-begin their run up the Chilkoot River to spawn. This is the best opportunity to see brown bear as they are often witnessed feeding along the banks of the river.
Make sure to bring your camera to take advantage of the numerous photo opportunities!
Please Note: Brown bear sightings are unlikely to occur until the salmon begin running in August. Although this tour passes through excellent wildlife habitats sightings of wildlife, including brown bears cannot be guaranteed. This tour requires a minimum number of 4 guests to book and can accommodate 14 guests in total.
Login or Register to access your account
Digital Wallet
Get Started
114 Ports of Call
14 Destinations
75,070 Shopper Approved
15,560 Live Help
7,917 Excursion Reviews
Haines Excursions
Cruise Excursions Ports
Free Back to Ship Guarantee & Free Last Minute Cancellations!
Simply the Best Deal Guarantee, Or we refund 115% of Difference!
98,000+ Customer Reviews, 4.8 / 5 Booking Satisfaction Record!
24/7 Personal Traveler Assistance, 365 Days & Around the World!
Going to Haines Alaska and looking for cruise shore excursions and things to do while you're there? Check out the interesting, fun, and exciting options we have for you. Whether you are looking for sightseeing, adventure, or suitable Haines Excursions for the family; we offer a variety of things to do and shore excursions in Haines for your holiday cruise to Alaska and Haines Cruise Port such as our Haines Nature and Wildlife Photography Excursion and our Haines Chilkoot Lake Nature and Wildlife Viewing Excursion .
Top 5 Haines Excursions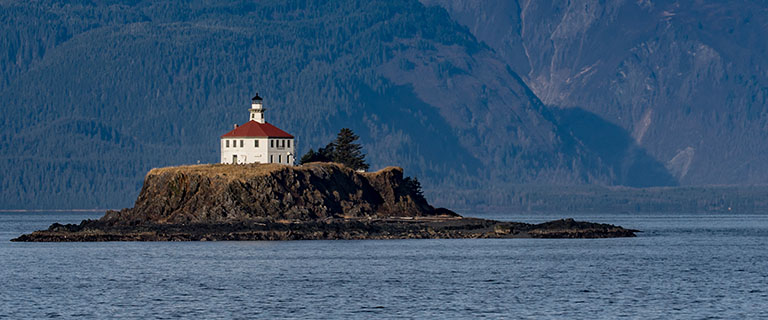 Chilkoot Lake ($99.99)
Eagle Preserve River ($169.99)
Chilkoot Lake Kayaking ($152.99)
Private Eagle Preserve River ($249.99)
Private Chilkoot Lake ($169.99)

No Port No Pay
No Hidden Fees
Deposit Payment Only
Money Back Guarantee
Back to Ship Guarantee
Packages and Coupons
Lowest Price Guarantees
Free Last Minute Changes
Small Personalized Groups
Secure Payment Guarantee
Extended Customer Service Hours
Most Flexible Cancellation Policies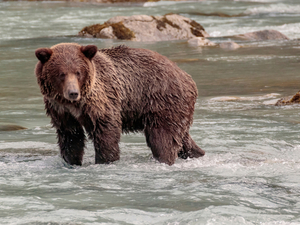 Round-trip transportation from your Haines cruise ship terminal!
English-speaking certified guide!
Guided visit to Chilkoot Lake State Park!
Keep your eyes open and camera ready for local wildlife sightings!
Escape the cruise ship shore excursion crowds and enjoy the unique sights of Haines and Alaska!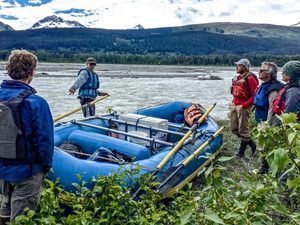 Round-trip transportation from your Haines cruise ship terminal!
River float rafting excursion through Chilkat Bald Eagle Preserve!
All safety instructions and river rafting equipment are provided!
A complimentary copy of Joe Ordonez's book: Where Eagles Gather, The Story of the Alaska Bald Eagle Preserve, Haines, Alaska!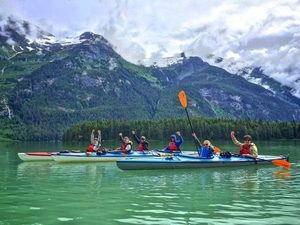 English-speaking certified kayaking guide!
All safety instructions and necessary kayak gear are provided!
Complimentary sack lunch!
Visit the famous Chilkoot Lake State Park!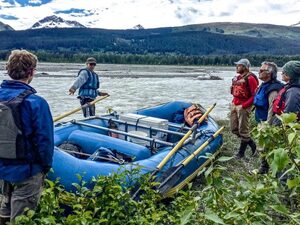 Private round-trip transportation from your Haines cruise ship terminal!
Private river float rafting excursion through Chilkat Bald Eagle Preserve!
Nature Walk along the wild river bank!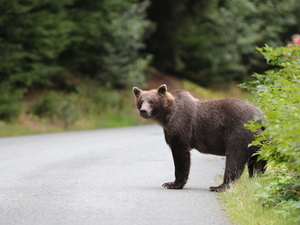 Private round-trip transportation from your Haines cruise ship terminal!
Photo stop at Letnikof Cove Cannery and Rainbow Glacier viewpoint
Enable Accessibility
Deutsch Francias 日本語 Portuguese Espanol
Connect With Us +1-855-623-2642 855-OCEANIA (855-623-2642) Special Offers Request a Brochure Request a Quote
My Account / Reservation
Forgot Password
Create Account
Find a Cruise
Special Offers
Specialty Cruises
Solo Traveler Experience
Inclusive Air
Request a Brochure
Cruise Destinations
Find a Shore Excursion
Explore Land Programs
Tours, Land and Hotel Programs
2025 Collection
2024 - 2025 Tropics & Exotics Cruises
2025 Around The World
2024 Around The World
2024 Collection
Explore our Ships
Introducing Allura
Wellness: Mind, Body and Soul
The Finest Cuisine at Sea®
Blog, Videos and Reviews
Life On Board
Amenities & Onboard Packages
Oceania Club Benefits
Concierge Level Veranda
Travel Protection
Haines, Alaska
Port Overview
Shore Excursions
Land Programs
This is the announcement bar for Poornima to test the Close Button.  It will expire May 31 2024.
Special Offers Sign Up
Cruise Deals
You have been logged out
Your window will update in 5 secs
Alaska Cruise Excursions
Experience true adventure in alaska.
Best Shore Excursions
Cruise Critic 2018
Feel like a local with our unique land and shore excursions that give you a taste of true Alaska life. From the historical fortunes of the Klondike Gold Rush to the glacial treasures of the Inside Passage, get up close to the Great Land's famous riches and best kept secrets.
Discovery & animal planet excursions
Unlock a world of adventure with Discovery at SEA™, our exclusive partnership with Discovery™ and Animal Planet™. Immerse yourself in Alaska and see the best the region has to offer with "Recommended" tours or choose "Exclusive" Alaska cruise excursions that you can only experience with Princess – like fishing for king salmon, dogsledding through beautiful terrains and canoeing past Mendenhall Glacier.
Alaska is teeming with wildlife. See the Great Land's most famous animals — like humpback whales — on our Alaska shore excursions. Marvel at bald eagles in their natural habitats while in Ketchikan. See humpbacks play alongside sea lions in Juneau. Or keep a lookout for Denali National Park's Big Five — including moose, caribou, grizzly bears, wolves and Dall sheep — while on a bus tour in the park.
The Great Land was built on a strong culture. On our Alaska shore excursions, step back in time to learn how these traditions came to fruition and how they're practiced today. Attend a lumberjack axe-throwing competition, watch a Native dance performance and excite your taste buds at a salmon bake with locals. Or watch a craftsmen thoughtfully carve totem poles at a Native Alaskan village.
Gold rush history
Strike it rich on any of our cruise excursions in Alaska where you can pan for gold like the many treasure hunters before you. Tour mining camps and meet experienced miners. Visit a restored saloon to craft cocktails from age-old recipes. Or board a gold rush-era train that takes you through Yukon territory and brings you up close to some of Alaska's most historical sites.
With waters as prosperous as the treasures on land, discover what lies below the surface on our Alaska cruise excursions that take you out to sea. Hear thrilling tales from members of the award-winning TV series Deadliest Catch . Or learn to fly fish from an expert guide. As a part of our unique culinary experience, Cook My Catch, bring your fresh-caught fish on board and have our chefs prepare it for your dinner.
Glaciers are the epitome of Alaska. Sailing past them is a sensory experience that inspires both the mind and heart. Watch as Hubbard Glacier calves into the water and listen for the rumble of "white thunder" that it leaves in its path. Land by helicopter on top of Mendenhall Glacier, and feel its strong roots beneath you. Or navigate its rugged terrain by way of flightseeing or dogsled with our Alaska shore excursions.
Sightseeing
There's a world of sights to be seen in the Great Land and our Alaska cruise excursions give you a front-row seat to it all. Bring history books to life when you tour Skagway, the former gateway to the gold rush, and visit Gold Dredge 8 in Fairbanks to learn even more about mining. Travel along the White Pass & Yukon Route Railway, or aboard a riverboat sternwheeler for sweeping views of Alaska's greatest treasures.
Outdoor adventures
There's a reason it's called the Great Land — including its great outdoors. Get up close to renowned glaciers on a flightseeing tour, zipline through Tongass National Forest and hike along the mountainside of Ketchikan's Deer Mountain Trail which takes you 3,000 feet above sea level. Whether you prefer to traverse by land, sea or air, our cruise excursions in Alaska will bring you on a wild ride.
Denali national park tours
Home to the highest mountain in North America, Denali National Park is brimming with magnificence. Search for the Big Five — grizzly bears, Dall sheep, wolves, caribou and moose — while on a bus tour in the park. Most Princess Alaska cruisetours include a tour into Denali National Park.
Why Book Excursions with Princess?
Award Winning Excursions: Discover age-old traditions, relive mining history and make local connections with the people lucky enough to call the Great Land home. Experience the very best of Alaska with Princess.
Guaranteed Return to Ship: Take full advantage of your Alaska cruise activities when you book a shore excursion through Princess. Rest assured that we won't leave without you, so you can focus more on the moment and less on the clock.
Exceptional Value: Book shore excursions with confidence! We offer competitive pricing, friendly service and unmatched destination expertise.
Alaska Cruise Articles and Videos
Read about Alaska's must-see attractions, signature cuisine, and how to prepare for a wild adventure into the heart of The Great Land.
Discover Alaska with Princess in 2023-2024
The best cruise line in Alaska just keeps getting better! From top-rated cruises that visit Glacier Bay National Park to scenic rail travel and exclusive Princess lodges, you will find a seamless Alaska experience with Princess.
Best Dishes to Try on Your Alaska Cruise
No one does seafood quite like Alaska—which is why we brought the best of the Great Land on board, so you can experience it all with Princess.
Top Alaska Cruise Destinations
From exploring Denali National Park to fishing for salmon in Anchorage, discover the top Alaska destinations on a Princess cruise.
Inside Passage Alaska Cruise
From exploring historic gold mines to venturing in the footsteps of early explorers, learn about Alaska's Inside Passage and discover the wonders awaiting you.
Alaska Ports of Call
From the sweeping mountains of Juneau to the fish-bearing seas of Ketchikan, discover our Alaska cruise ports and set sail into the adventures that await you.
What to Pack for an Alaska Cruise
Check out our helpful checklist so that you know exactly what to pack for an Alaska cruise with Princess.
#PrincessCruises Alaska Connection
See Alaska through our guests' eyes.
You May Also Like
Alaska cruises.
See the Great Land's glaciers, wildlife, and national parks.
Alaska Cruisetours
Combine a cruise + train + lodge + Denali for an in-depth Alaska experience.
North to Alaska
Immerse yourself in all things Alaska with our onboard program.
THE 5 BEST Haines Shore Excursions
Shore excursions in haines.
Ports of Call Tours
Photography Tours
Walking Tours
Private Tours
Sightseeing Tours
Historical & Heritage Tours
Free cancellation
Up to 1 hour
1 to 4 hours
4 hours to 1 day
The ranking of tours, activities, and experiences available on Tripadvisor is determined by several factors including the revenue generated by Tripadvisor from these bookings, the frequency of user clicks, and the volume and quality of customer reviews. Occasionally, newly listed offerings may be prioritized and appear higher in the list. The specific placement of these new listings may vary.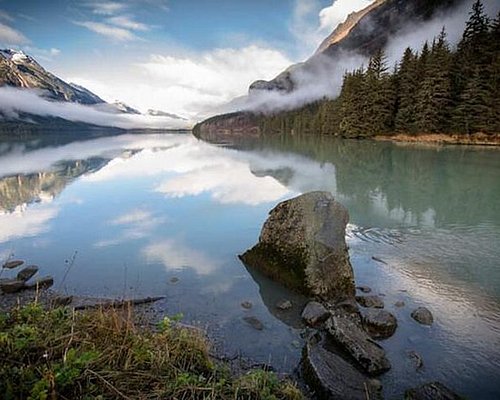 1. Private Photography Tour to Haines - Skagway Departure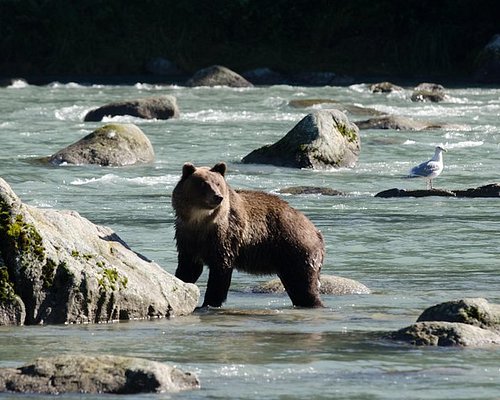 2. Chilkoot Wilderness and Wildlife Viewing (2.5 hrs in Haines)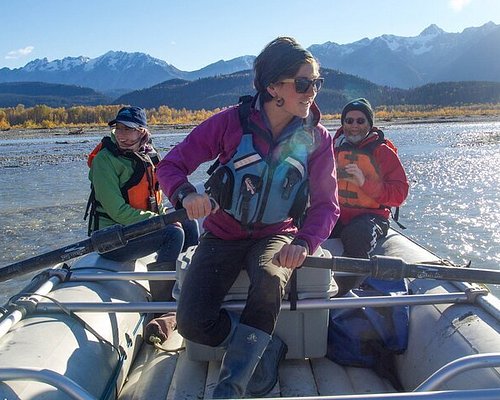 3. Eagle Preserve Float Trip in Haines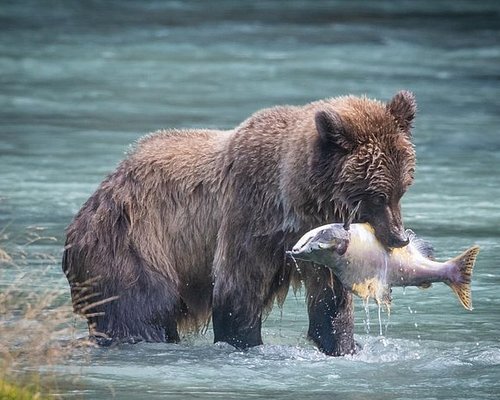 4. Focus on Haines Private Nature / Photography tour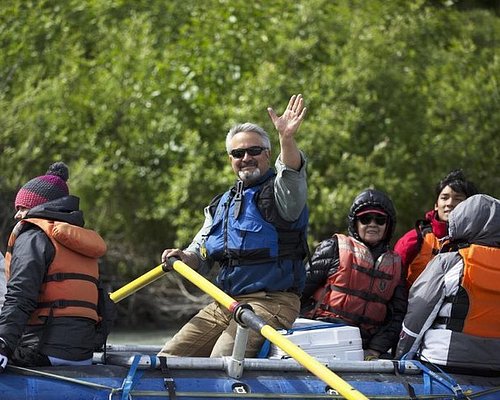 5. Rafting to Chilkat Bald Eagle Preserve from Haines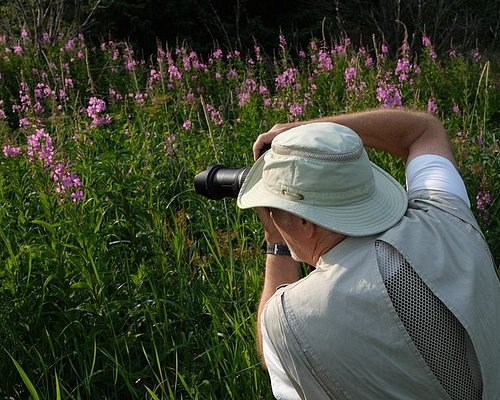 6. Private Photography Tour Haines Departure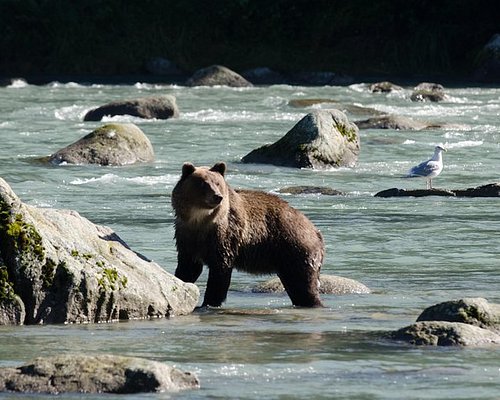 7. Chilkoot Wilderness and Wildlife Viewing - 6.5 hrs from Skagway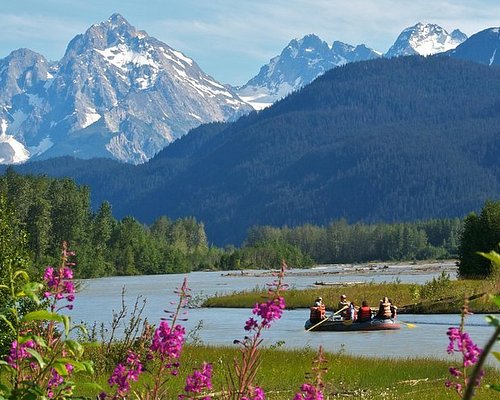 8. Half-Day Chilkat Bald Eagle Preserve Float Tour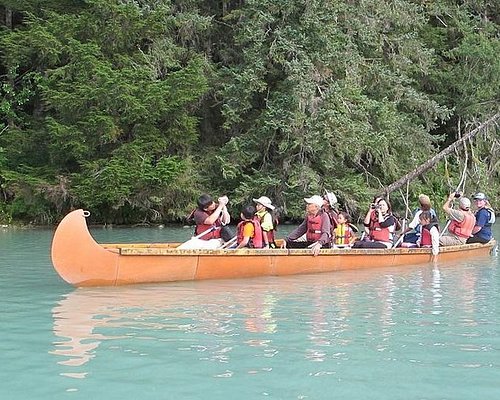 9. Alaska Wildlife Voyageur Canoe Safari from Haines
Keep the fun going with other experiences in the area.
City and Mountain Summit Shore Excursion in Skagway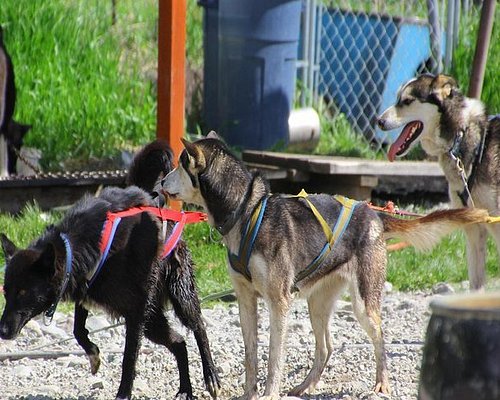 Skagway Shore Excursion: Yukon Dog Sledding and Sightseeing Tour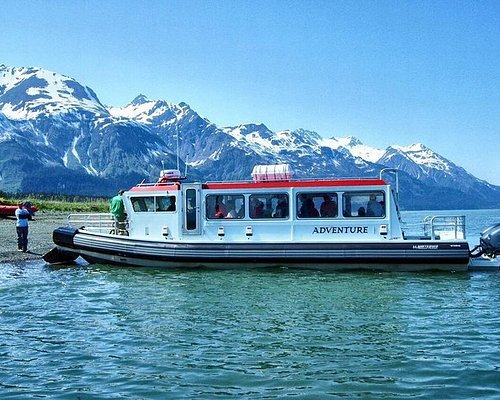 Glacier Point Wilderness Safari
What travelers are saying.

Chilkoot Wilderness and Wildlife Viewing - Skagway Departure
Chilkoot Wilderness and Wildlife Viewing (2.5 hrs in Haines)
Eagle Preserve Float Trip in Haines
Private Photography Tour to Haines - Skagway Departure
Rafting to Chilkat Bald Eagle Preserve from Haines