AIDA Cruises Kundenservice
Unternehmen von A – Z
Hier finden Sie alle Kundenservice-Informationen und Hotlines vom AIDA Kundenservice auf einen Blick.
Adresse und Kontaktdaten zum AIDA Kundenservice
Adresse: AIDA Cruises, Am Strande 3d, 18055 Rostock
Telefon Hotline: 0381 / 20 27 07 22
Fax: +49 (0) 381/20 27 06 01
E-Mail: [email protected]
Webseite: www.aida.de
Öffnungszeiten: 24 Stunden rund um die Uhr
Der Kundenservice von AIDA Cruises
Der AIDA Kundenservice kümmert sich über die Wünsche und Probleme der Kunden, denen ein Produkt oder eine Dienstleistung verkauft worden ist. Der Kundenservice ist die Verbindungsstelle zwischen Verbrauchern und ist für die Kundenbindung zuständig. Das Unternehmen bietet seinen Kunden einen kompetenten Service an.
AIDA Cruises ist ein deutsches Kreuzfahrtunternehmen und Teil der Carnival Corporation & plc, dem weltweit größten Kreuzfahrtunternehmen. Das Unternehmen wurde 1996 gegründet und hat seinen Hauptsitz in Rostock, Deutschland.
AIDA Cruises ist bekannt für sein Konzept von Clubschiff-Kreuzfahrten, bei denen der Fokus auf Freizeitaktivitäten, Unterhaltung und Entspannung liegt. Die Flotte von AIDA umfasst moderne Kreuzfahrtschiffe, die eine breite Palette von Annehmlichkeiten bieten, darunter Restaurants, Bars, Pools, Wellness-Einrichtungen, Fitnessstudios, Theater und mehr.
AIDA Cruises bietet verschiedene Routen an, die Reiseziele auf der ganzen Welt umfassen. Von kurzen Kreuzfahrten in der Ostsee bis hin zu längeren Reisen in die Karibik, das Mittelmeer, Nordeuropa und andere Regionen bietet AIDA den Passagieren eine Vielzahl von Möglichkeiten, neue Orte zu entdecken und einzigartige Reiseerlebnisse zu genießen.
Ein Markenzeichen von AIDA Cruises ist seine informelle und entspannte Atmosphäre an Bord. Das Unternehmen hat eine ungezwungene Kleiderordnung und legt Wert darauf, dass die Passagiere eine lockere und ungezwungene Kreuzfahrt genießen können.
AIDA Cruises hat sich auch der Nachhaltigkeit verschrieben und bemüht sich, die Umweltauswirkungen seiner Kreuzfahrten zu reduzieren. Das Unternehmen setzt auf umweltfreundlichere Technologien und Maßnahmen zur Energieeffizienz sowie auf den Einsatz von umweltfreundlichen Treibstoffen.
Insgesamt hat sich AIDA Cruises als einer der führenden Anbieter von Clubschiff-Kreuzfahrten etabliert, der seinen Gästen eine einzigartige Kombination aus Entspannung, Unterhaltung und Reiseerlebnissen bietet. Durch die Kombination von Komfort, Vielfalt an Bord und faszinierenden Reiserouten hat AIDA Cruises viele Menschen für das Kreuzfahren begeistert.
AIDA Cruises – Contact a Ship
This cruise line is geared to German speakers; the website at www.aida.de is all in German, and the contact number listed below is international to Germany.
AIDA US/Canada-1.800.953.8509
Direct Dial  49 (0) 381/20 27 06 00
All Things Cruise is dedicated to the joy of travel. Specializing in ocean, river, ultra-luxury, small ship and expedition cruises.
We would love to have you subscribe for travel updates, news and great offers directly from the cruise lines!
Your browser is out of date!
Skip to navigation (Press Enter)
Skip to main content (Press Enter)
Skip to the search (Press Enter)
The management of the company AIDA Cruises are summarized here.
... more
Contact the AIDA press team. We look forward to receiving your inquiries. The team is introduced here.
On our press page you can find an overview of the latest press releases from AIDA Cruises.
AIDA Academy: Best address for education and training
AIDA Academy: Our premier site for vocational training and continuing education. With the consistent growth of the company and its leading position on the German cruise market comes an increasing demand for well-trained professionals and managers . AIDA invests specifically in the training of junior maritime talent and the qualification of the employees.
The AIDA Academy offers an extensive cruise-specific educational program and combines the qualification and continuing education programs for AIDA employees as well as the training and academic study activities .
The AIDA Academy offers practical and trade-specific training and continuing education programs that are customized for the different professional groups in the cruise industry. The programs have been designed and are offered at our global sites as well as on board as a joint effort with competent partners.
AIDA Academy Am Strande 5 18055 Rostock Germany
E-Mail: [email protected]
Career Events
Get information about careers with AIDA Cruises
Unsolicited application
Successfully apply for an attractive job at AIDA
Sign up here for the AIDA career area
Find answers to your questions on careers
In the beginning, there was the idea of a holiday at sea beyond the classic cruise, with absolutely no traditions or conventions. Travelling with the first club cruiser of its kind was to be both active and casual at the same time. This was something completely new on the sea travel market, and was observed with curiosity by all our competitors. The success story of this form of holiday took its course with the ship that is today AIDAcara in 1996.
As a combined tour operator and shipping company, AIDA Cruises operates and markets fascinating holidays on water to destinations like the Mediterranean, Canaries, North and Baltic Sea, the Caribbean and Middle America.
AIDA Cruises is Germany's number one in terms of sales and passengers. The company consistently sets new and unusual trends for holidaying at sea.
Silversea Crew Members Report Payroll Issues with Northlane Salary at Sea
Crew Member Medevacked from MSC Virtuosa
Cunard's queen mary 2 dry dock in rotterdam.
Opportunities and Challenges When Working on Cruise Ship
Forms of Harassment on Cruise Ships
Recent posts
Silversea Crew Members Report Payroll Issues with...
Opportunities and Challenges When Working on Cruis...
Crew Member Medevacked from MSC Vir...
AIDA Cruises
AIDA - With a smile to successful development With the commissioning of the first ship in 1996, we have given the modern cruise industry a distinctive face. AIDA Cruises has been part of the Carnival group since 2004. Costa Crociere, the continental European Carnival subsidiary headquartered in Genova, is responsible for AIDA Cruises. AIDA addresses open-minded, active guests of all ages, who are looking for an advanced sophisticated, lifestyle-oriented and – at the same time- casual vacation. The AIDA fleet is one of the most modern and environmental friendly fleets in the world, and moreover the most varied one. Today AIDA holds the pole position in Germany. The economic success is inseparably linked to the sustainable behavior: AIDA has taken social responsibility to continually improve the environmental protection standards. This will ensure that the future guests are also able to enjoy cruises to the most beautiful spots in the world. AIDA – four letters that more and more people are associating with the best time they have had all year. The employees work on modern cruise ships and at two land-based locations for just this one goal. In order to achieve this with every cruise time and time again, AIDA Cruises offers exceptional working conditions and excellent career opportunities. AIDA has received several awards in recognition of this. Additional information can be found on www.aida.de/careers Discover the fascinating working environment of AIDA. Charter the course toward success with us. Apply now for a job and become a member of the AIDA family! For the best time of your life. Annual sustainability report: www.aida.de/aidacares Imprint: HRB-Nr: 10559 Amtsgericht: Rostock Steuernummer: 079/147/00447 USt-IdNr: DE814814502 Management: Felix Eichhorn (President) Dr. Ali Arnaout (Senior Vice President & CFO)
Reach decision makers at AIDA Cruises
Free credit every month!
Aida cruises
City (headquarters).
Travel Arrangements
Estimated Revenue
$1,000,000,000+
Employees statistics
Potential decision makers, head of commercial operations costa, manager corporate communication, manager casting and rehearsals, human resources manager, technologies.
amazon cloudfront
View all (20)
View similar companies
Travel Arrangements companies from Germany
DeinTeam Reisen
Reiseservice Plus
Solamento Reisen GmbH
ARGUS REISEN GmbH
Free credits every month!
Aida cruises faq, how many employees does aida cruises have, where is aida cruises headquarters located, what is aida cruises known for, sign up now to uncover all the contact details, reach more decision-makers with scale plans.
Let us show you how our accurate B2B company and contact data can help you reach the right decision makers and close more deals.
What can you expect?
Trusted by 280,000+ revenue teams of all sizes
Contact sales
By clicking 'Submit' or signing up, you agree to the Terms of Use and Privacy Policy . You also agree to receive information and offers relevant to our services via email and SMS, and you may opt-out at any time. This site is protected by reCAPTCHA and the Google Privacy Policy and Terms of Service
Our product consultants will reach out within one business day
For general questions visit our help center
We will contact you shortly
Privacy Policy
Terms of Use
my e-hoi Welcome My trips Travel Archive Evaluations Profile Favourites & Price alert Download-Center Log out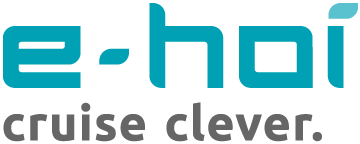 AIDA Cruises
Cruises with the shipping company aida.

Evaluations
Year of construction
Crew/passengers, language on board, grt/passenger.
Customer evaluations - AIDA
16745 evaluations, details on the overall evaluation, recommendation rate, all evaluations, 683 cruise results.
624 without flight
656 including flight
664 Balcony cabin
672 Outside cabin
669 Inside cabin
10 - East Asia
3 - Indian Ocean
10 - South East Asia
128 Baltic Sea
23 British Isles
47 Canary Islands
48 Caribbean
39 - Eastern Caribbean
3 - Western Caribbean
92 Mediterranean
32 - Eastern Mediterranean
48 - Western Mediterranean
47 North Sea
179 Northern countries
5 - Iceland
12 Orient and Emirate
18 - Suez Canal passage
16 Round-the-world
27 Transatlantic
36 Western Europe
27 less than 6 days
171 6 - 9 days
388 10 - 15 days
97 longer than 15 days
199 more than CHF 5,000
537 CHF 3,000 - CHF 4,999
612 CHF 2,000 - CHF 2,999
502 CHF 1,000 - CHF 1,999
154 CHF 500 - CHF 999
12 less than CHF 500
683 AIDA Cruises
533 Carnival
385 Celebrity Cruises
541 Costa Kreuzfahrten
122 DERTOUR
21 e-hoi Ferienpost
99 Emerald Cruises
90 Explora Journeys
202 Hapag-Lloyd Cruises
13 Havila Shipping ASA
616 Holland America Line
988 MSC Cruises
59 nicko cruises
573 Norwegian Cruise Line
582 Oceania Cruises
86 Phoenix Reisen
50 PLANTOURS
811 Princess Cruises
674 Royal Caribbean
145 Scenic Cruises
71 Sea Cloud Cruises
451 Seabourn
678 Silversea
96 Star Clippers
1 Stars del Mar
387 TUI Cruises
55 AIDAbella
38 AIDAcosma
72 AIDAdiva
49 AIDAluna
91 AIDAnova
82 AIDAperla
89 AIDAprima
68 AIDAstella
300 more than 2.800 passengers
383 1.501 - 2.800 number of passengers
Further search filters
2 Australia
2 Sydney (New South Wales, Australia)
9 Bridgetown (Barbados)
4 San Antonio (Chile)
4 Shanghai (China)
34 Dominican Republic
34 La Romana (Dominican Republic)
389 Germany
1 Bremerhaven (Germany)
206 Hamburg (Germany)
87 Kiel (Germany)
95 Warnemünde (Germany)
17 Corfu (Greece)
8 Civitavecchia / Rome (Italy)
7 Trieste (Italy)
11 Montego Bay (Jamaica)
6 Tokyo (Japan)
1 Yokohama (Japan)
10 Martinique
10 Fort-de-France (Martinique)
4 Mauritius
4 Port Louis (Mauritius)
1 Lisbon (Portugal)
3 Seychelles
3 Mahé (Seychelles)
3 Singapore
3 Singapore (Singapore)
13 Barcelona (Spain)
39 Las Palmas (Gran Canaria, Canary Islands)
39 Palma (Mallorca, Balearic Islands)
4 Puerto del Rosario (Fuerteventura, Canary Islands)
14 Santa Cruz de Tenerife (Tenerife, Canary Islands)
12 Thailand
12 Laem Chabang - Bangkok (Thailand)
18 the Netherlands
18 Rotterdam (Netherlands)
9 Antalya (Turkey)
22 United Arab Emirates
5 Abu Dhabi (United Arab Emirates)
17 Dubai (United Arab Emirates)
1 Australia
1 Sydney (New South Wales, Australia)
8 Bridgetown (Barbados)
1 San Antonio (Chile)
2 Shanghai (China)
29 Dominican Republic
29 La Romana (Dominican Republic)
401 Germany
213 Hamburg (Germany)
90 Kiel (Germany)
97 Warnemünde (Germany)
21 Corfu (Greece)
6 Civitavecchia / Rome (Italy)
4 Tokyo (Japan)
8 Martinique
8 Fort-de-France (Martinique)
3 Lisbon (Portugal)
1 Seychelles
1 Mahé (Seychelles)
4 Singapore
4 Singapore (Singapore)
16 Barcelona (Spain)
34 Las Palmas (Gran Canaria, Canary Islands)
45 Palma (Mallorca, Balearic Islands)
13 Santa Cruz de Tenerife (Tenerife, Canary Islands)
10 Thailand
10 Laem Chabang - Bangkok (Thailand)
17 the Netherlands
17 Rotterdam (Netherlands)
10 Antalya (Turkey)
4 Abu Dhabi (United Arab Emirates)
18 Dubai (United Arab Emirates)
682 Families
27 First time cruise
683 German board language
129 Ships with LNG propulsion
121 Single travellers
14 Top Offers
7 Top seller
682 Internet
184 Onboard credit

Baltic Sea Cruise - from Kiel - 94618
4 days with the aidaluna.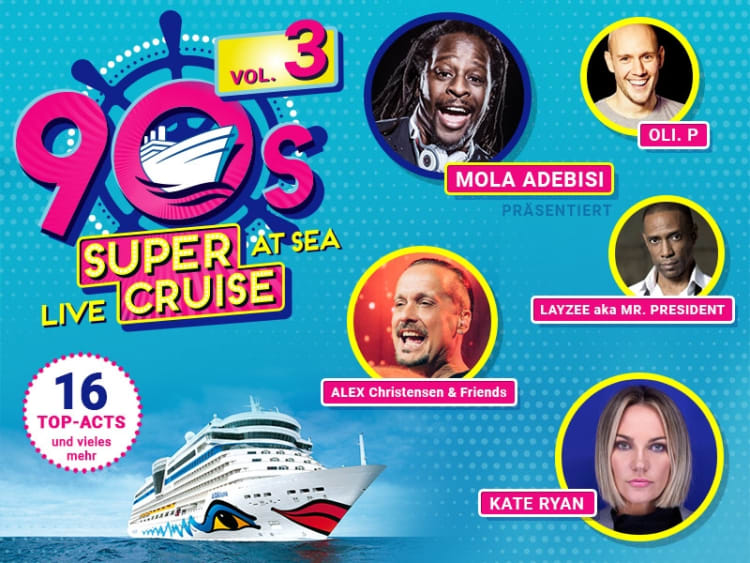 Canary Islands Cruise - from Las Palmas - 92523
8 days with the aidacosma.
Eastern Caribbean Cruise - from La Romana - 85299
15 days with the aidaperla.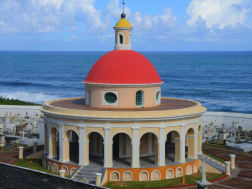 Canary Islands Cruise - from Santa Cruz de Tenerife - 92525
Indian ocean cruise - from mahé - 78247, 15 days with the aidablu.
Western Europe Cruise - from Hamburg - 41018
8 days with the aidaprima.
Round-the-world Cruise - from Hamburg - 85282
44 days with the aidamar.
Western Mediterranean Cruise - from Palma - 90112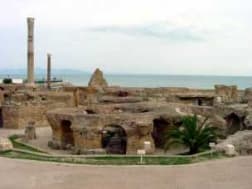 Indian Ocean Cruise - from Port Louis - 78243
Western mediterranean cruise - from palma - 72192.
* Catalogue price

Top cruising area
Mediterranean
Canary Islands
Northern countries
Transatlantic
Orient and Emirate
Western Europe
Panama Canal
Middle America
Luxury ships
Seabourn Encore
Le Champlain
Top shipping companies
TUI Cruises
Norwegian Cruise Line
Celebrity Cruises
Phoenix Reisen
Royal Caribbean Int.
Mystic Cruises
Havila Shipping ASA
Celebrity Ascent
Icon of the Seas
Sun Princess
Mein Schiff 7
Mein Schiff Relax
Norwegian Aqua
FAQ - questions & answers
Kostenlosen Rückruf anfordern
Send message by e-mail
Arrange personal appointment
You have deactivated JavaScript!
Please activate JavaScript in your browser in order to use www.e-hoi.ch.
You can find instructions for your JavaScript settings in the help section of your browser.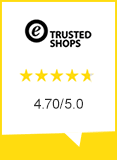 Ship Traffic
Cruise Shipping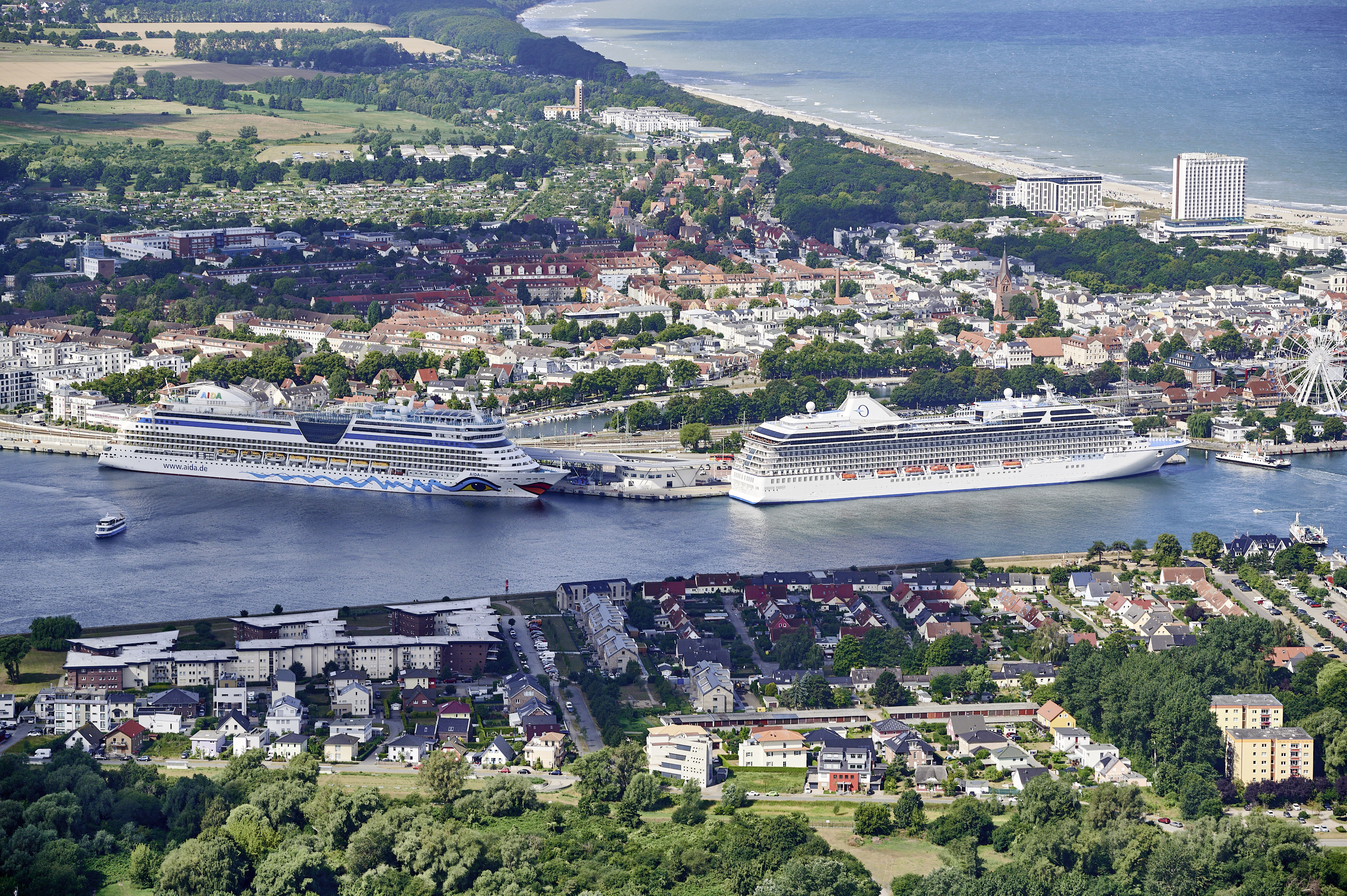 Cruise Season 2023
For this year's Warnemünde cruise season, 22 cruise lines have registered 133 calls by 31 cruise ships. The season begins on April 14, 2023 with the call of "AIDAdiva", and ends on December 28 with the call of "Spirit of Discovery". The Rostock-based shipping company AIDA Cruises will complete a total of 65 changeovers in its base port of Warnemünde with "AIDAdiva", "AIDAmar" and "AIDAsol".
08:00-18:00
AIDA Cruises
08:00-23:00
Fred Olsen Cruise Lines
08:00-20:30
Kristiansand
11:00-25. 23:59
Unge Sjømenns Kristelig Foreni
Helsingborg
06:00-23:00
Viking Jupiter
Viking Ocean Cruises
08:00-13:00
Deutschland
Phoenix Reisen
08:00-7. 23:00
07:00-22:00
Holland America Line
09:30-16:00
08:00-17:00
MSC Crociere
Southampton
P&O Cruises
08.00-18.00
Spirit of Discovery
Saga Cruises
06:00-17:00
07:00-21:00
Celebrity Apex
Celebrity Cruises
07:00-17:00
06:30-21:00
Norwegian Dawn
Norwegian Cruise Line
Nieuw Statendam
07:30-23:00
Carnival Pride
Carnival Cruise Line
Vasco da Gama
Nicko Cruises
06:00-21:00
Oceania Cruises
09:00-28. 06:00
06:00-20:00
Viking Mars
06:00-22:00
Seven Seas Splendor
Regent Seven Seas Cruises
14:00-18. 19:00
Sky Princess
Princess Cruises
13:00-18. 23:00
Aboard The World
09:00-23:00
Seven Seas Voyager
07:00-19:00
08:00-20:00
Viking Venus
07:30-21:00
Azamara Pursuit
Azamara Club Cruises
06:30-19:00
Mein Schiff 1
TUI Cruises
08:00-12. 22:00
08:00-19:00
06:30-17:00
04:15- 20.17:00
07:00-23:00
Silver Dawn
Silver Sea Cruises
09:00-20:00
09:00-19. 07:00
09:00-22:00
*Change of Passengers
ROSTOCK PORT GmbH assumes no liability for the correctness of the ship data in the information overlay of the ship.
Accessible travelling
Press & News
Deutsch English